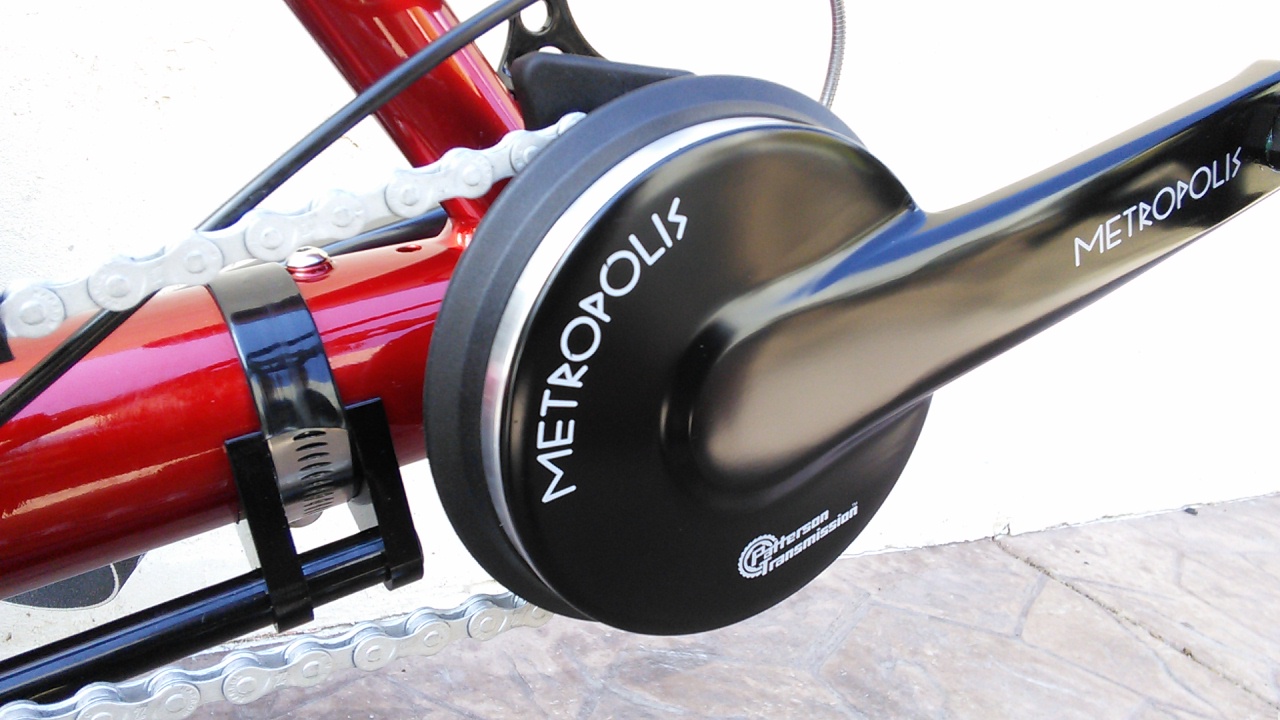 -
---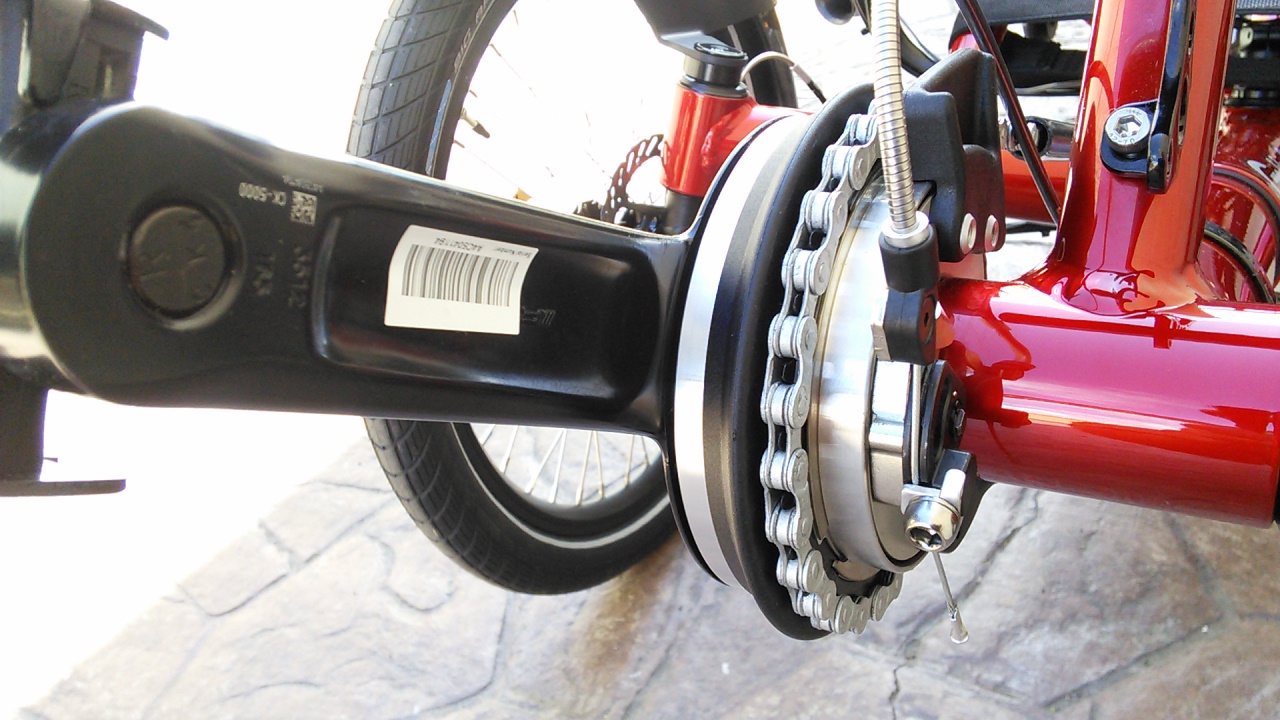 ---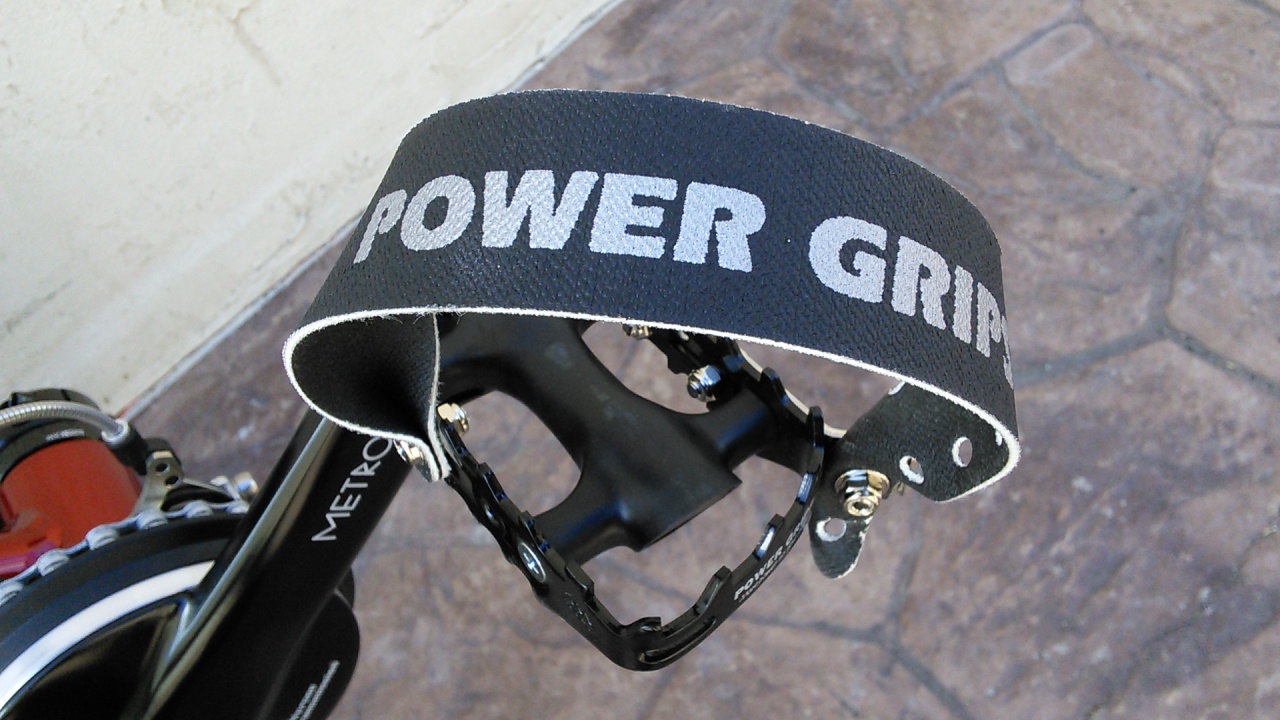 Power Grip Sport Pedal and Strap Set - Don't want to have your feet come off the pedals but don't want to wear special cycling shoes? Helping you avoid the hassle of special shoes, the Power Grip straps hold your feet securely on the pedals while wearing your favorite pair of sneakers. A favorite option on many recumbent bicycles and trikes. To use, just put your feet through the straps at an angle. When your foot straightens out the straps lock against your shoe. Simple and effective.

---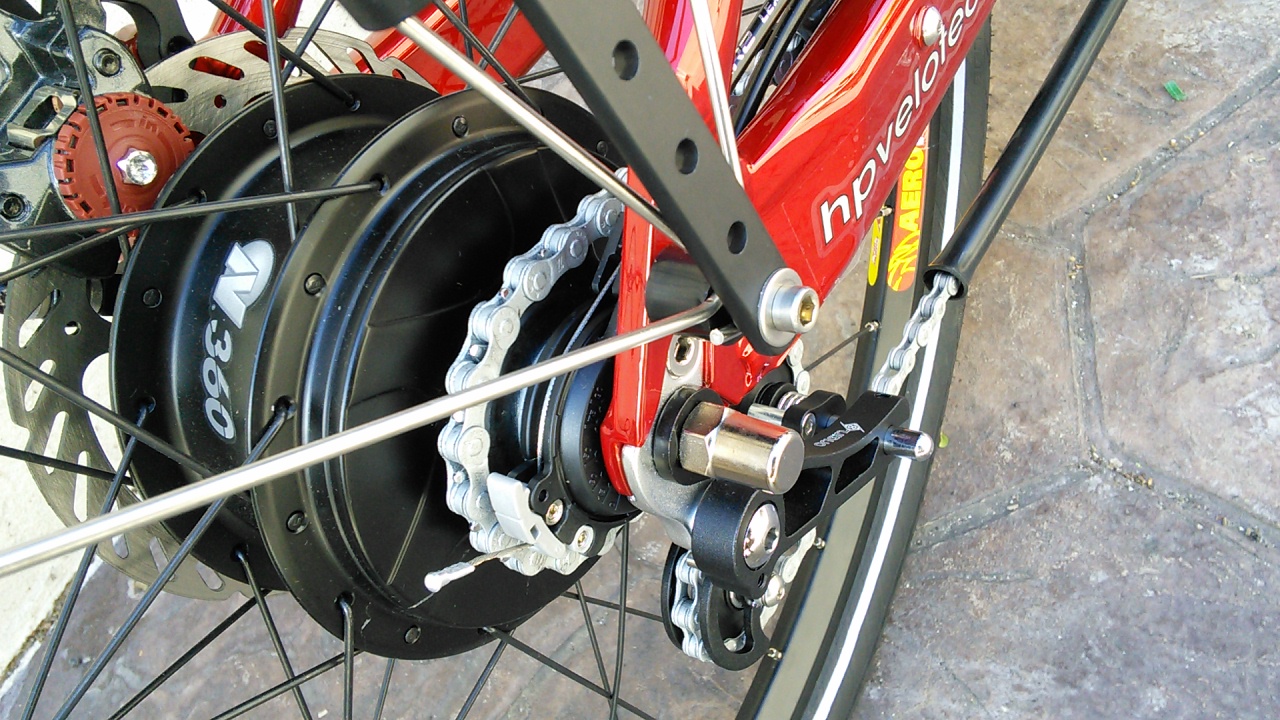 NuVinci N360 Wheel Drivetrain Transmission with Tensioner and Chain - The Nuvinci N360 is so smooth because it has no gears. This Constantly Variable Planetary Transmission uses ball bearings to achieve a 360% gear range. Setup includes Origin8 Tensioner and drive sprocket

---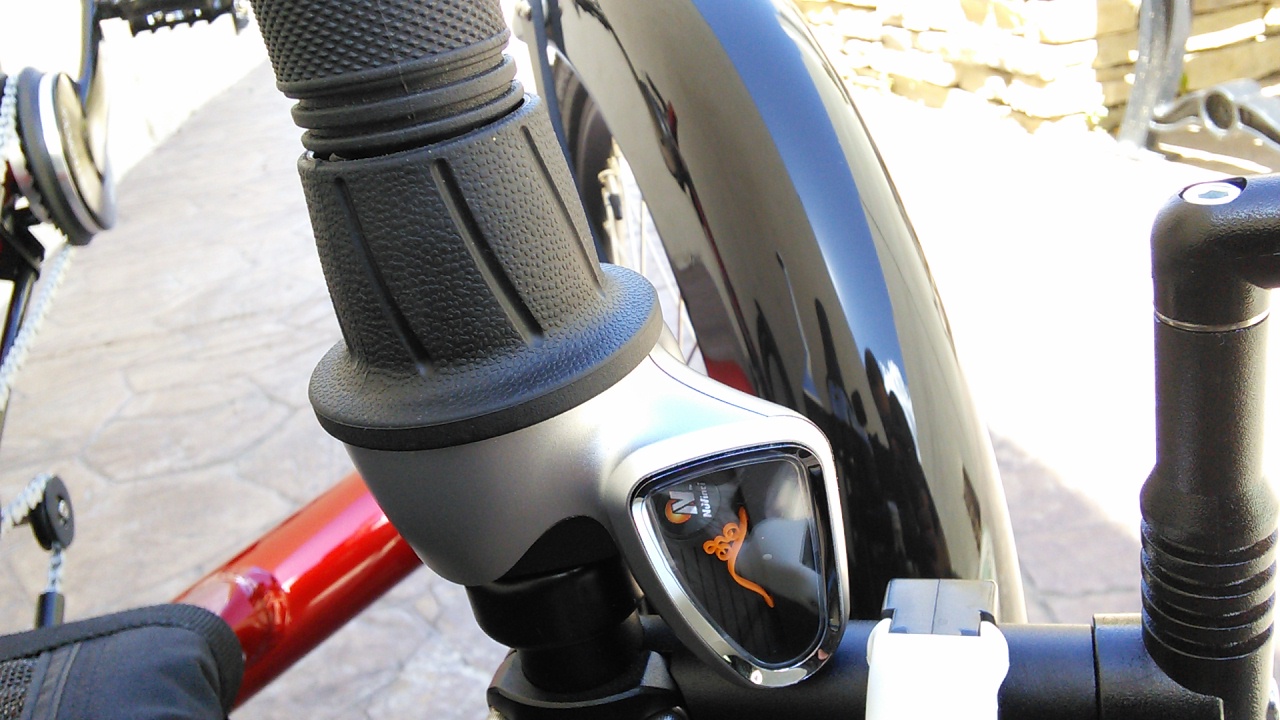 ---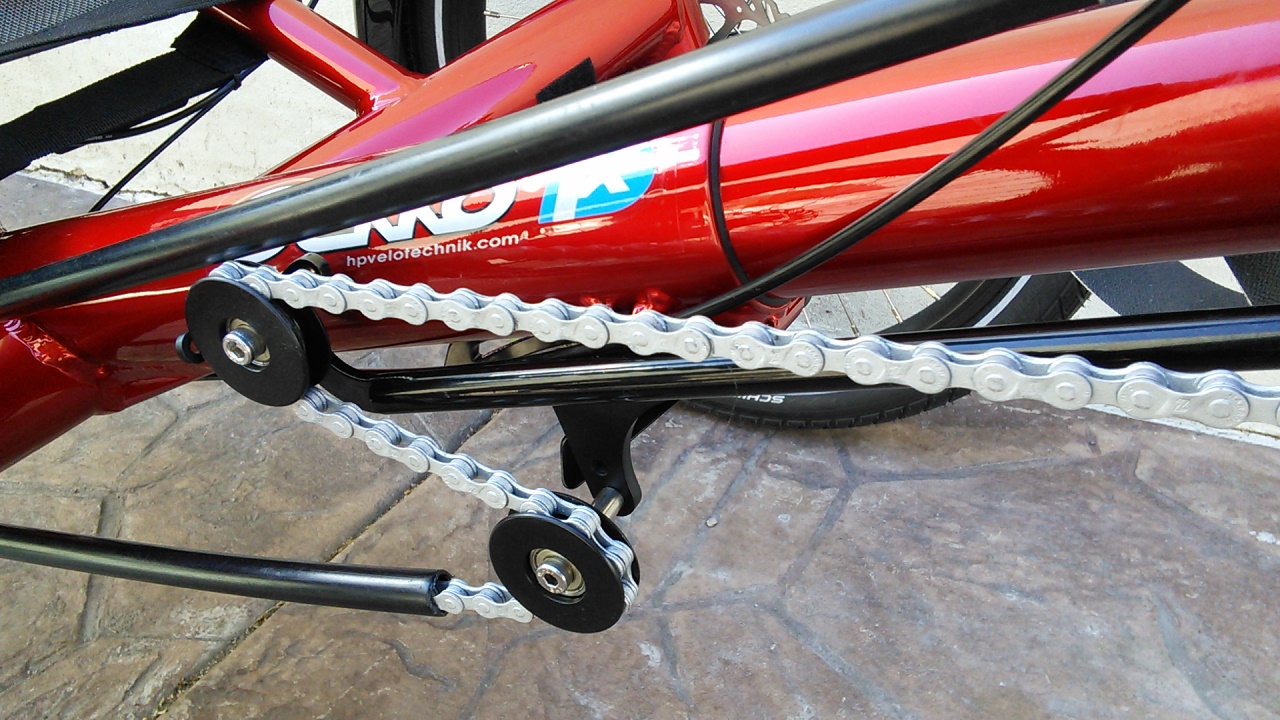 HP Front Boom Quick Adjust System - With quick release levers, for chain length compensation when front boom is adjusted, incl. length adjustable upper chain protection tube, for all models except Speedmachine, Spirit and Gekko fxs

---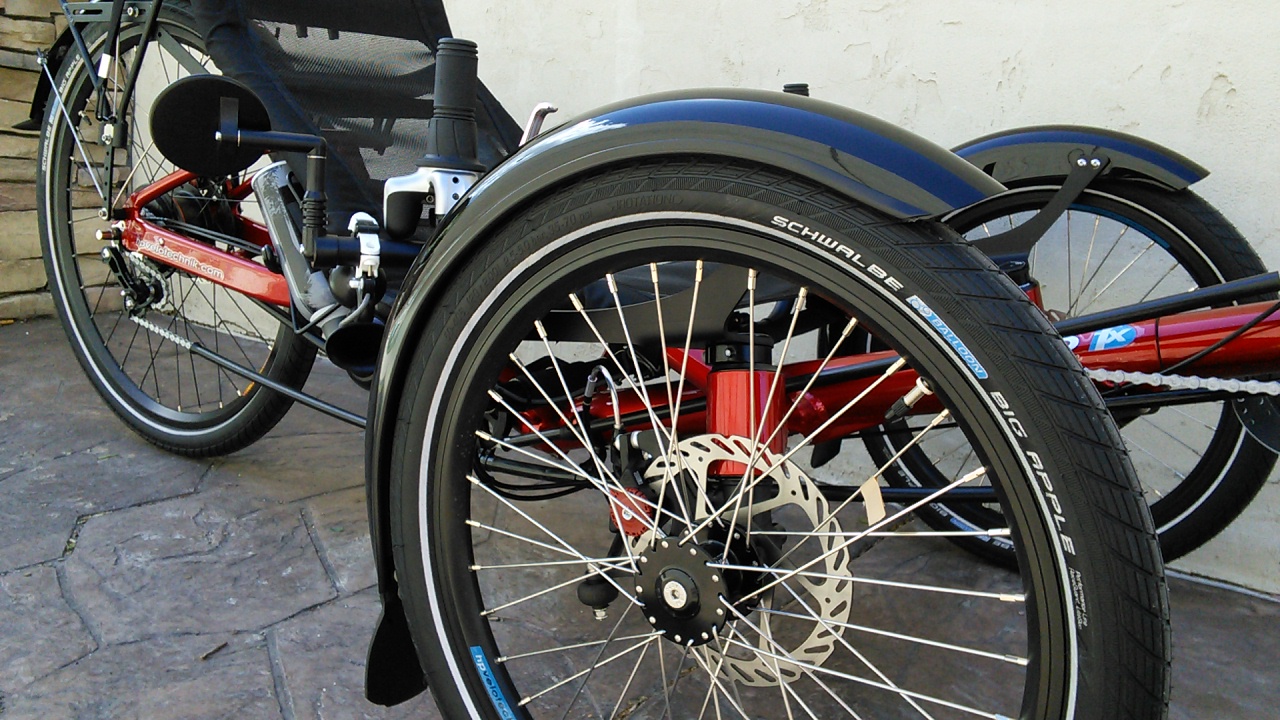 HP Gekko and Scorpion Full Fender Set 20in - Quality reinforced fender set for the HP Velotechnik Scorpion, Scorpion fx, Scorpion fx2, Gekko 20, Gekko fxs and Gekko fx20. All fenders feature extended rubber mud flaps for additional spray protection. Includes the pair of front fenders and a rear fender. Fit Notes: #39784 Fits the Gekko, Gekko fx, Scorpion made after 11/2011, and Scorpion fx made after 5/2011 with 1 1/8 inch mounts.

---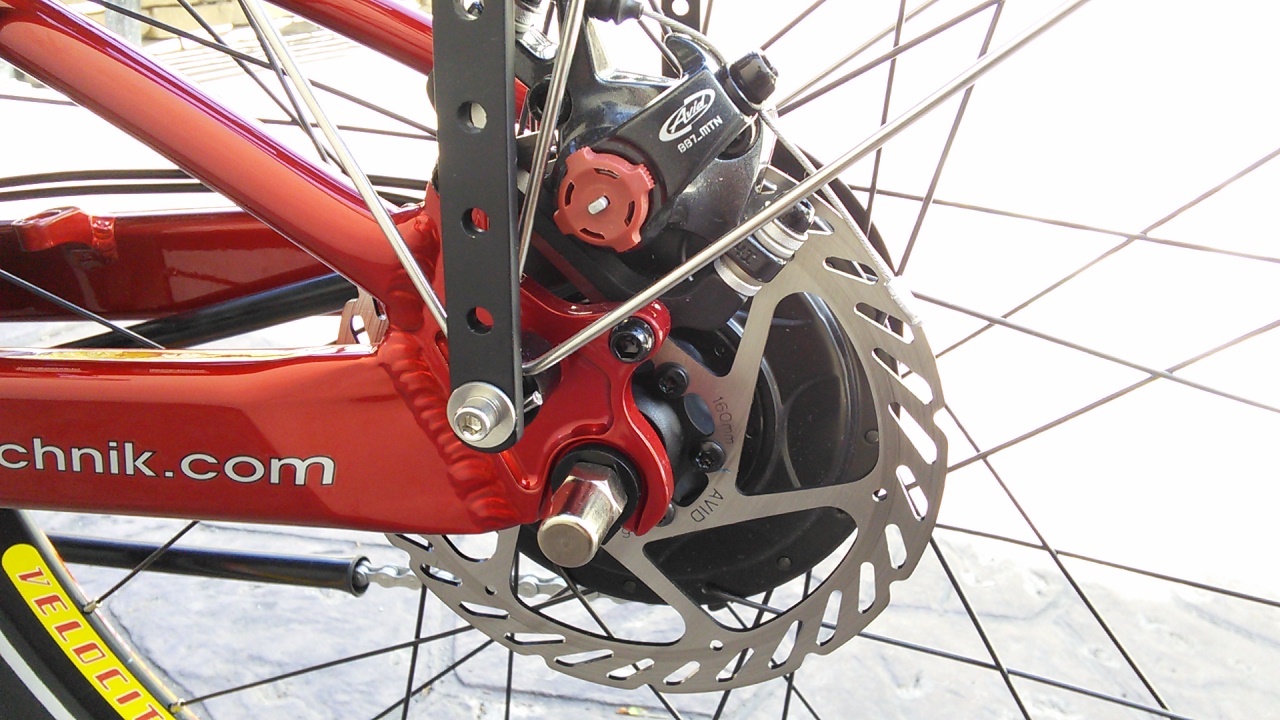 Avid BB7 Rear Disc Brake Kit with Locking Brake Lever - Do you want a usable rear brake and not just something to keep the trike from rolling away? This kit adds a functional brake lever so you have total control. The lever features a locking pin so it doubles as a parking brake. We recommend combining this kit with our double-pull lever for the front brakes.

---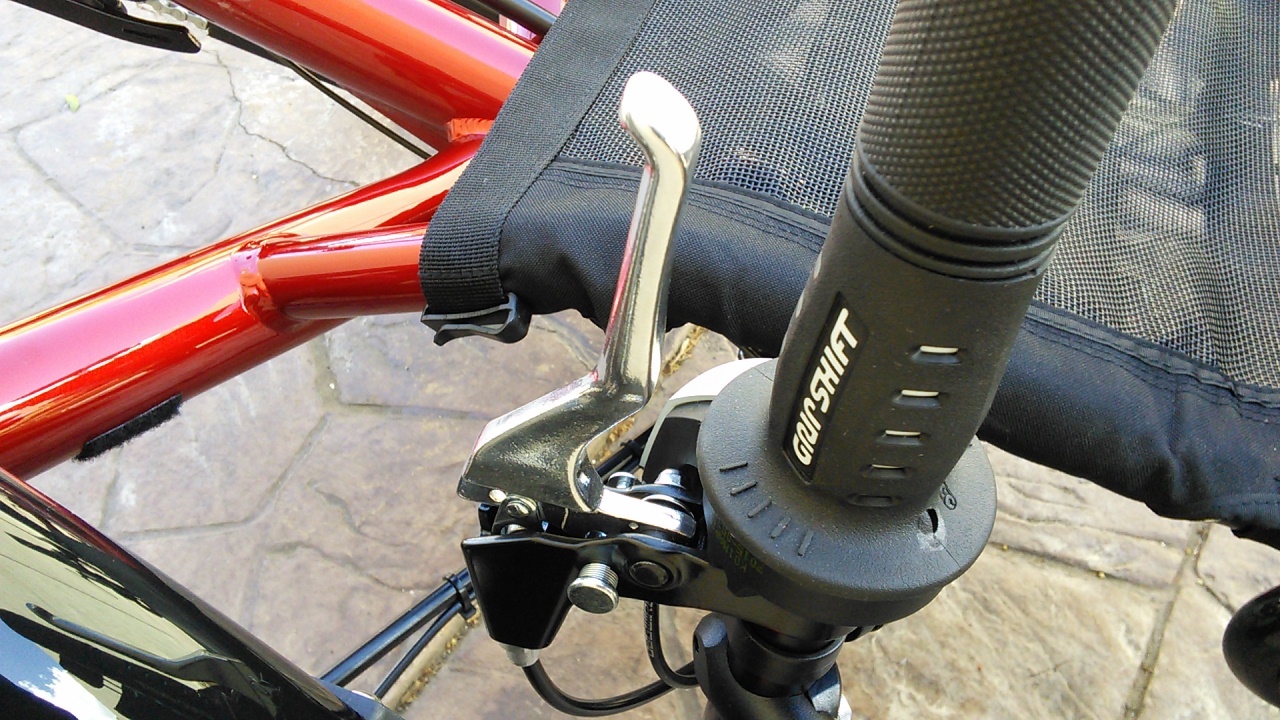 Sunlite Single Locking Brake Lever - Don't underestimate the locking brake levers. It keeps your trike from rolling away and keeps it steady as you get on and off. Please specify if you want a left or right side

---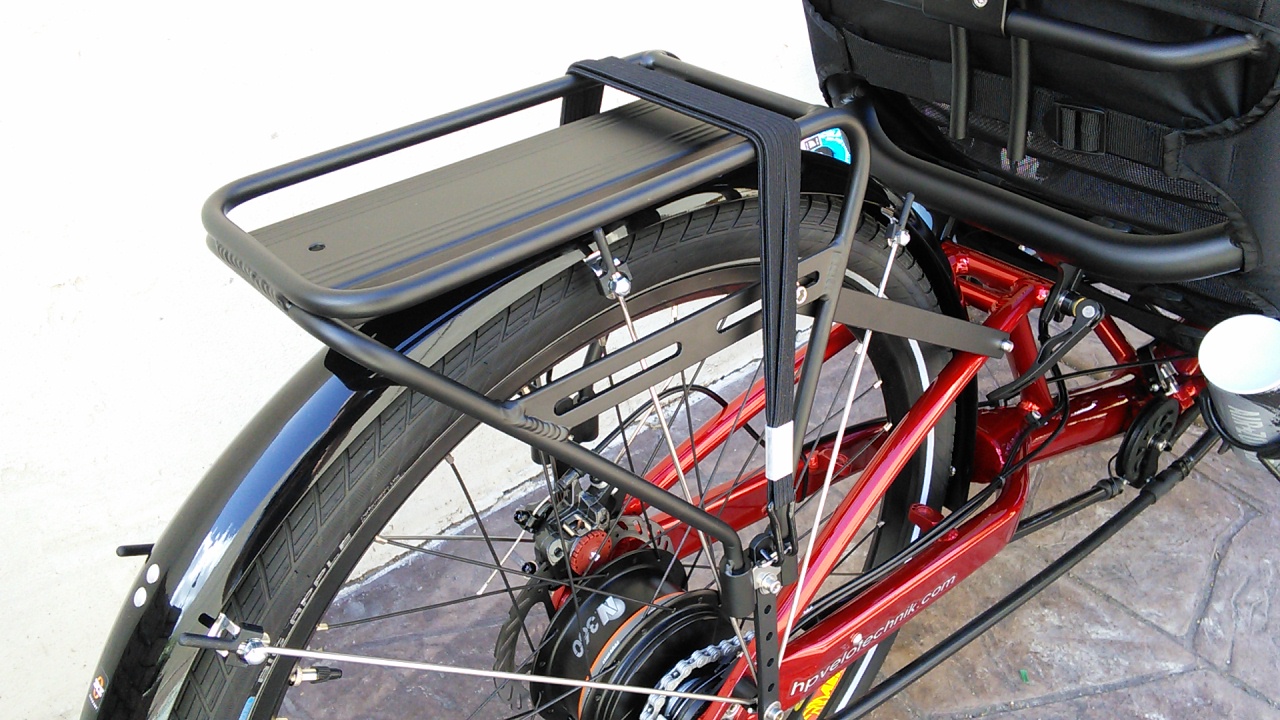 Utah Trikes Adjustable Aluminum Cargo Rack - This adjustable rack can be used on many trikes. It includes a variety of hardware and is very adjustable.

---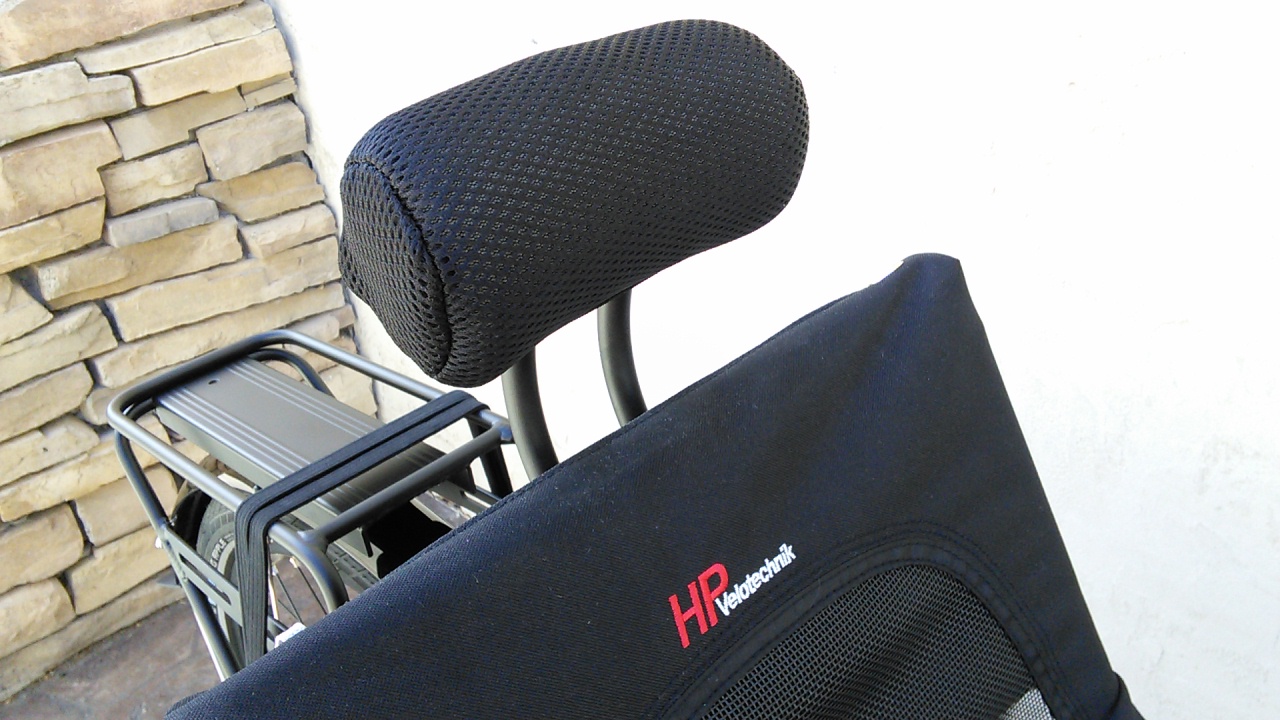 HP Headrest For Gekko and Scorpion ErgoMesh Seats - The Head Rest,a retrofittable, sleek ergonomic accessory, height and tilt adjustable. Solid aluminum design with detachable and washable head pad with reflecting feature for passive safety.

---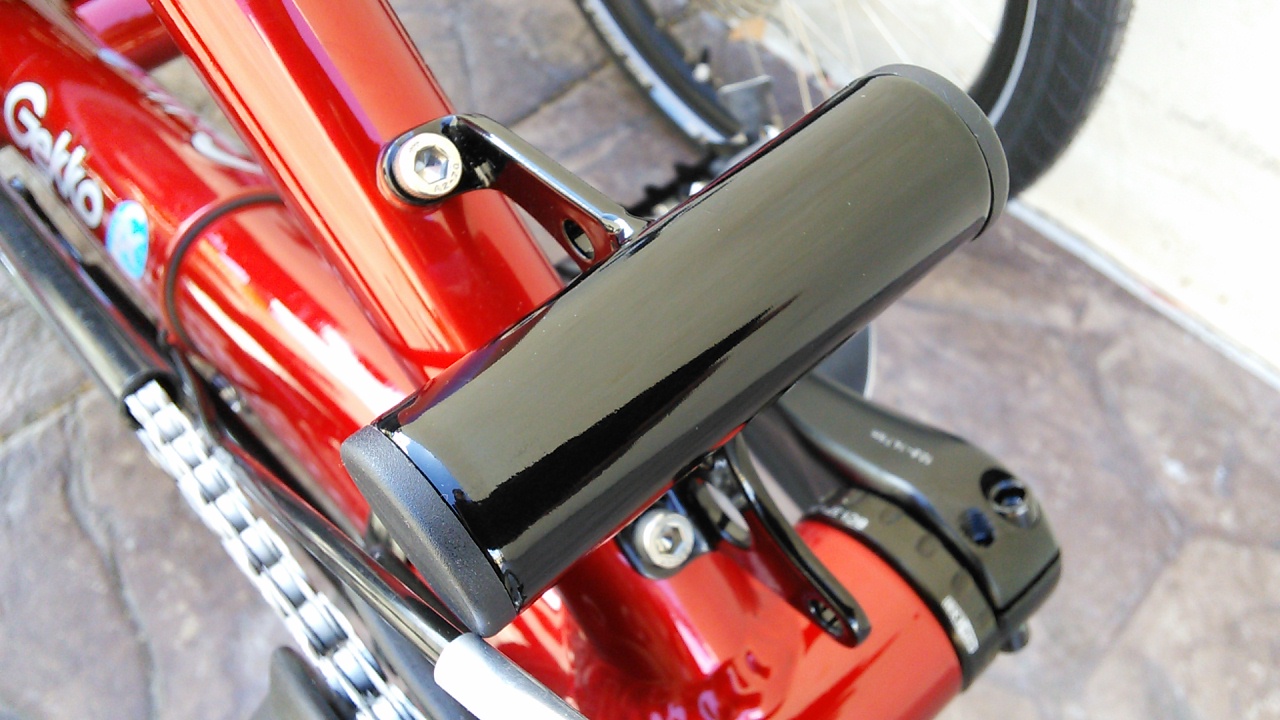 ICE Bolt On Front Light Mount - This is a quick and sturdy fix to mount a headlight to your front derailleur post. It's easy to install and will stay securely in place as you ride.

---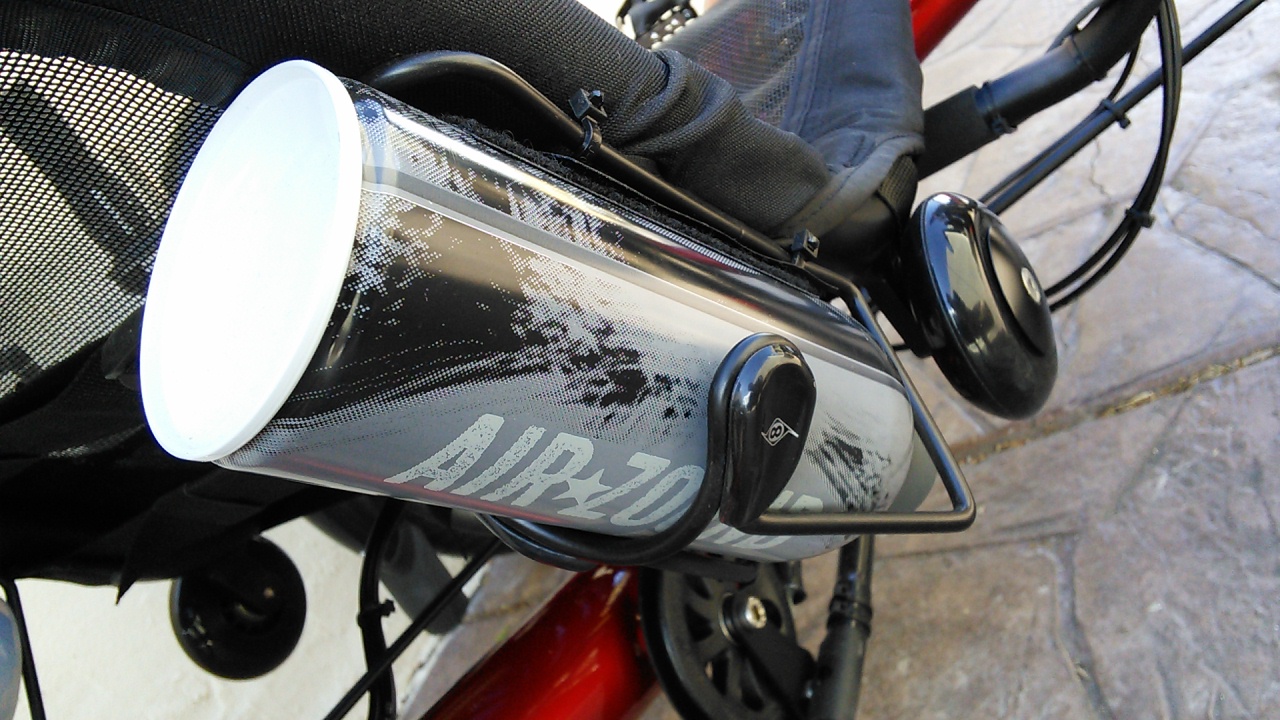 Delta AirZound Rechargeable Air Powered Horn - 115db - An air horn that can be mounted on any handlebar and refills with any bike pump. -No batteries or cartridges required -Volume control switch -Clamp for mounting on 22-26mm handlebar -Refills with any bike pump -Please note that clamps and knobs pictured in red are actually white

---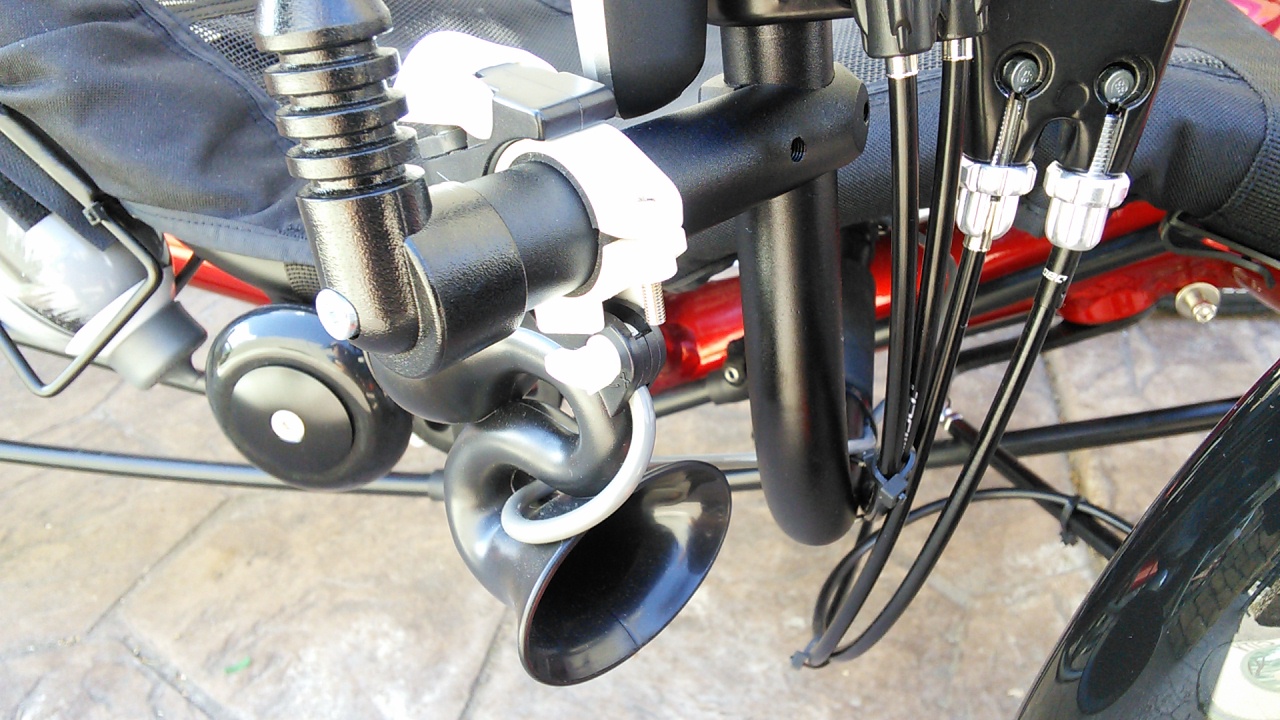 ---
---
---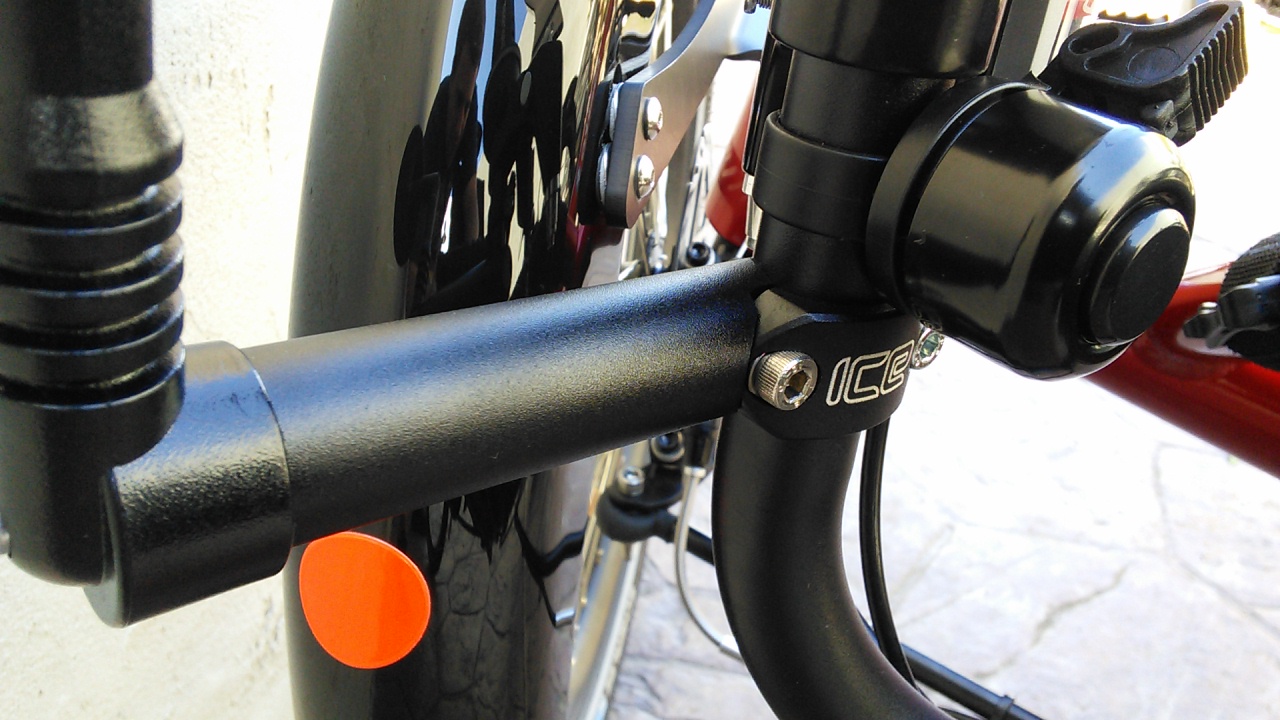 ---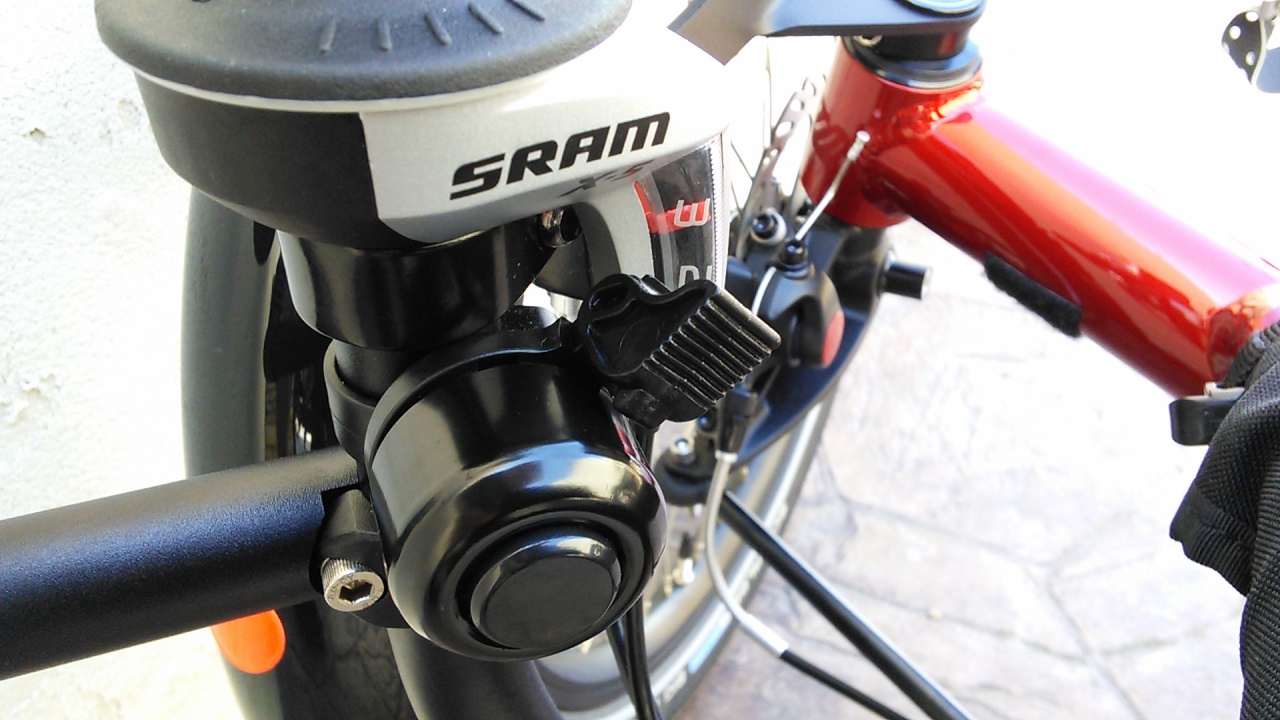 ---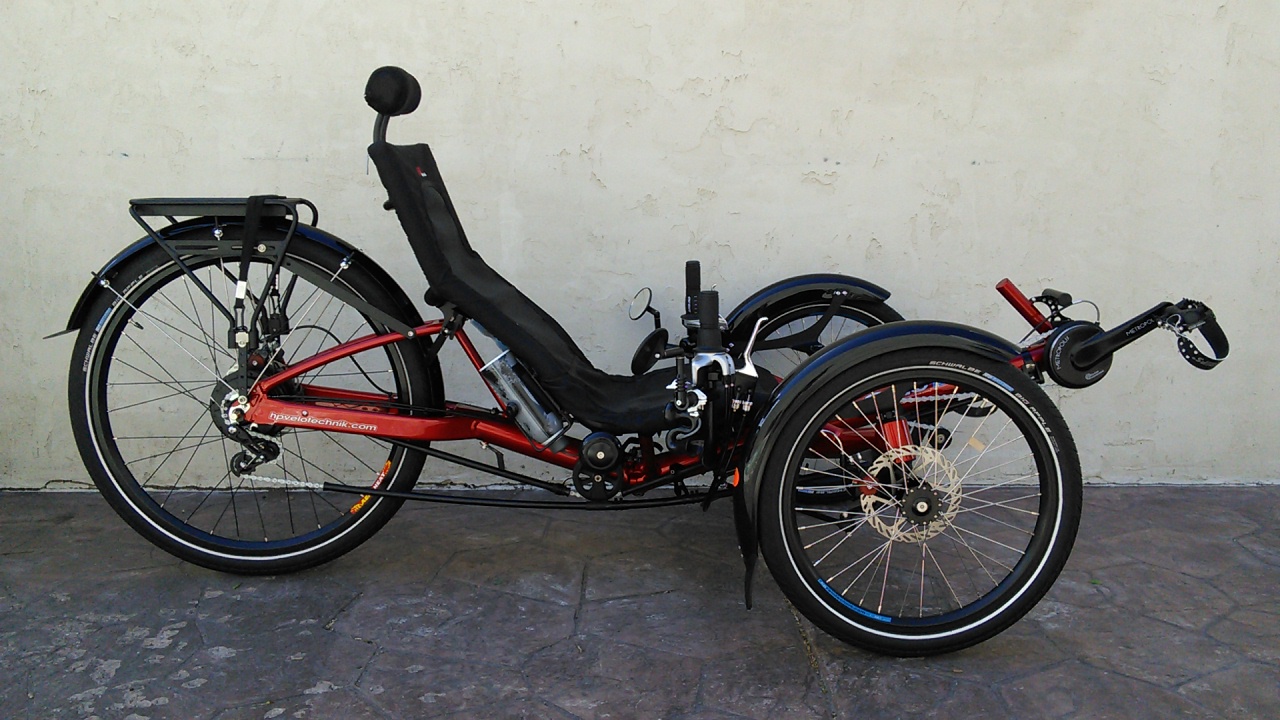 ---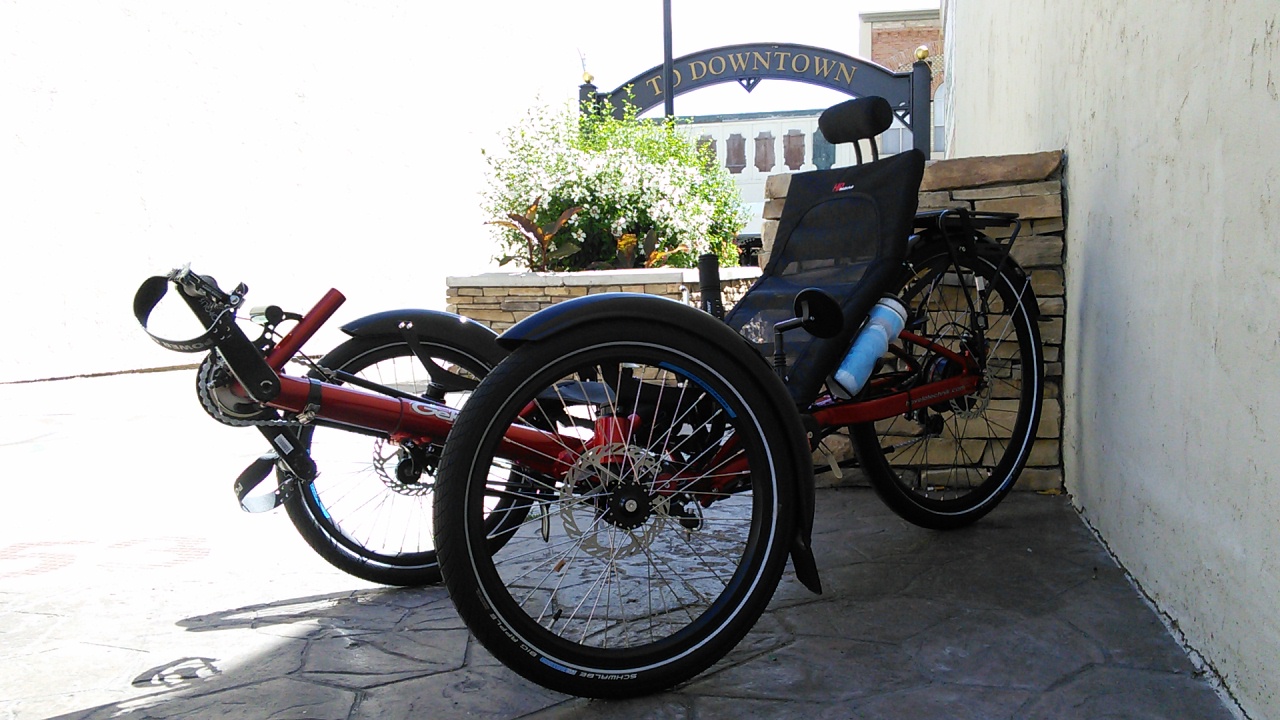 ---
---
---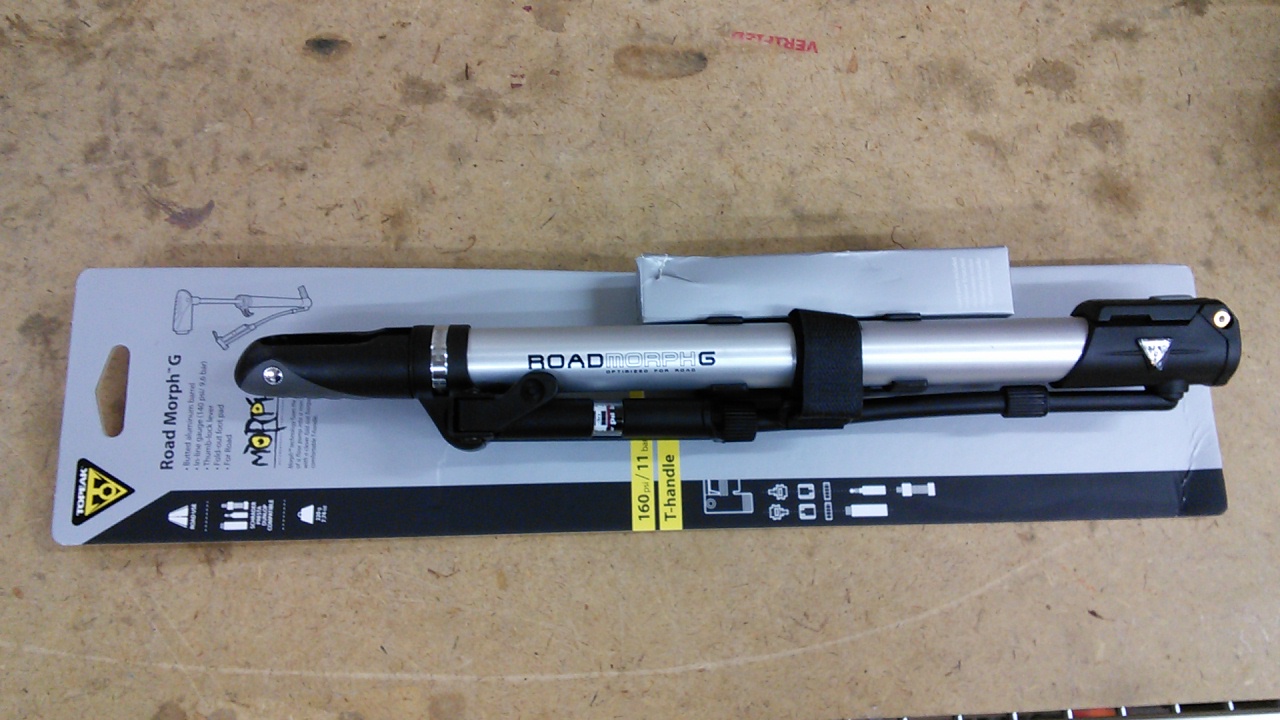 Topeak Road Morph Frame Pump with Gauge - The Road Morph features an extra long barrel that offers huge performance, and includes an in-line gauge. -Morph technology in a road pump -Head: Presta/Schrader -High efficiency Single Action pump with thumblock lever -Flexible hose for easy filling and fold-down foot pads for easy pumping -Plastic/Kraton T-handle -Barrel: Butted Aluminum

---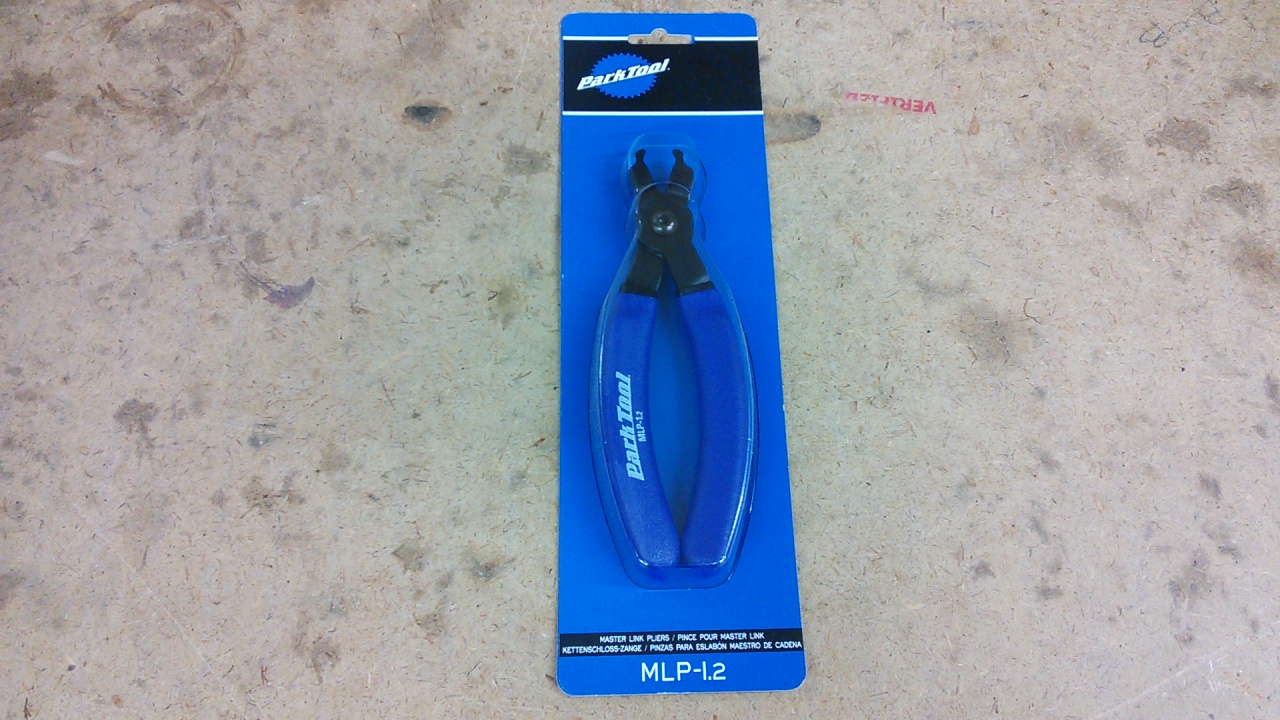 Park Tool MLP-1.2 Chain Link Pliers - Master link pliers allows derailleur chains that use a master link to be installed and removed by hand. -Blue, vinyl coated handle offers comfort and grip -Works with all 5-11 speed derailleur chains that use a master link

---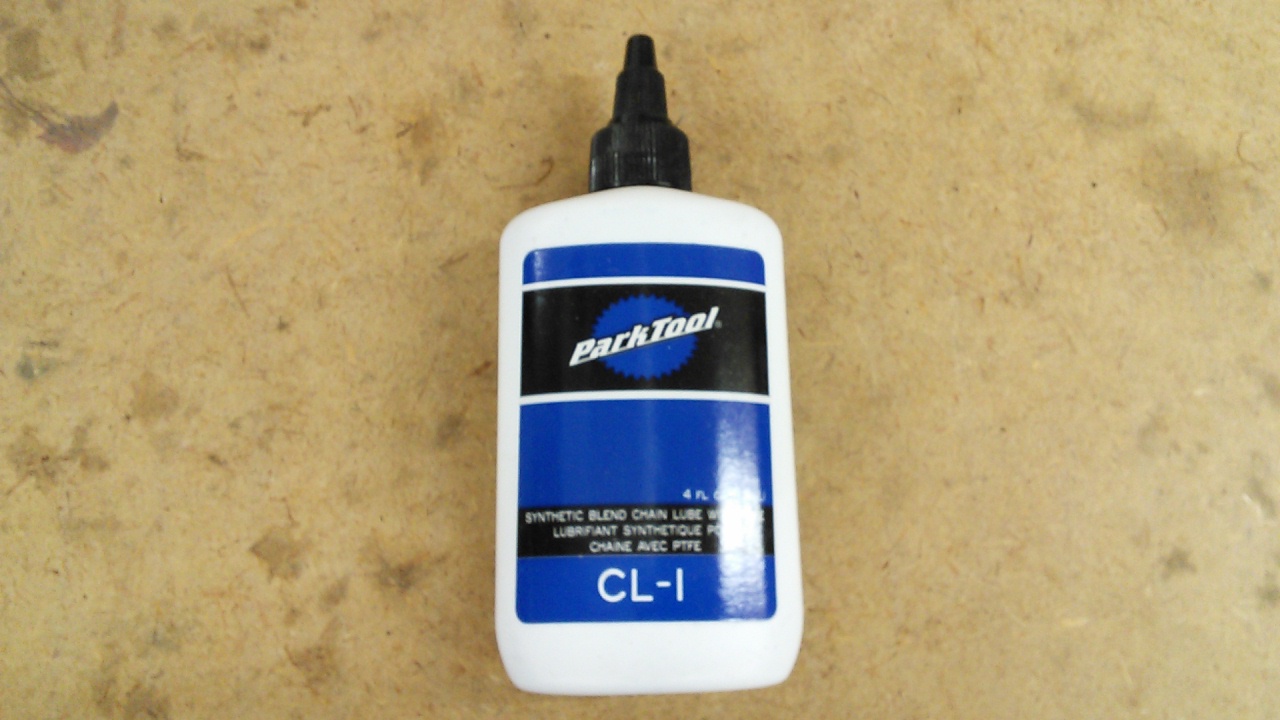 Park Tool CL-1 Synthetic Chain Lube - 4oz - Using PTFE and a proprietary blend of oils, Park Tool Chain Lube works great in wet or dry conditions. -Penetrates, reduces friction, prolongs component life, displaces moisture, and protects parts from rust and corrosion -Also work great on cables, spoke nipples, and derailleur and brake pivots

---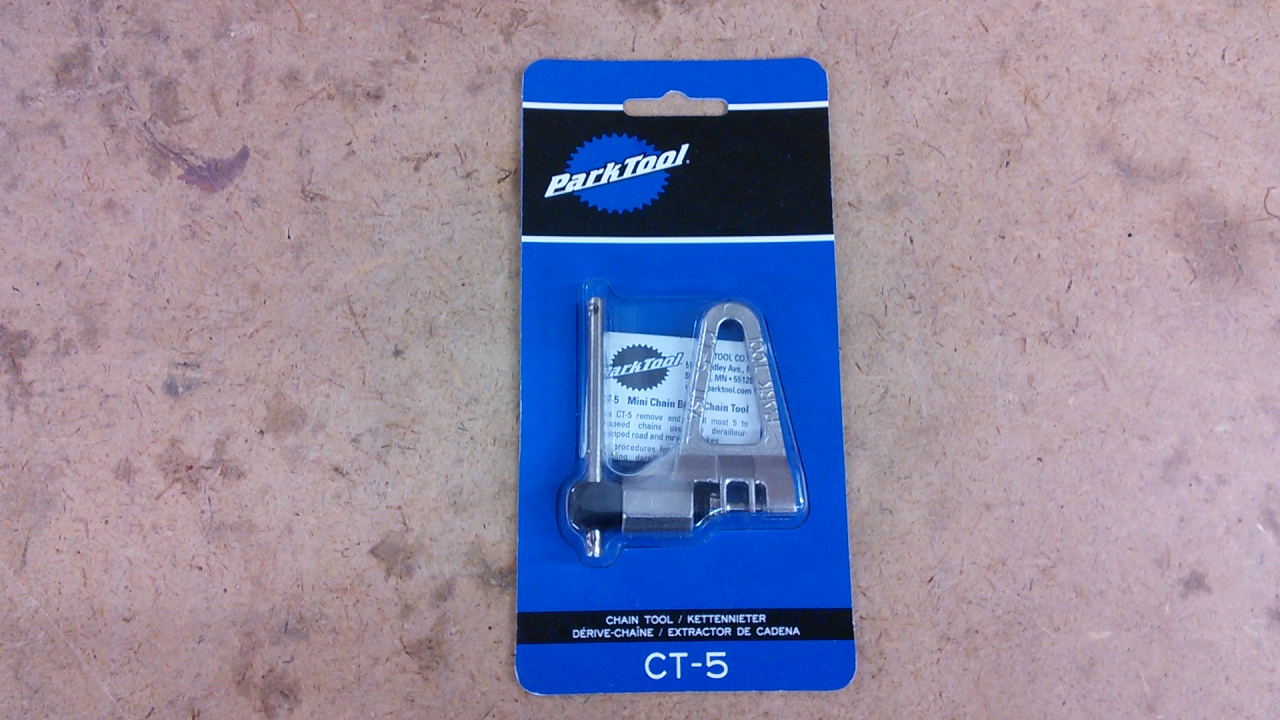 Park Tool CT-5 Compact Chain Tool - Small and compact chain tool performs like a shop quality tool by using a fine threaded shaft and super strong replaceable pin. -Nominal Dimensions: 60mm tall, 55mm wide and 15mm thick -Perfect take-along chain tool at only 77 grams -Handy loosening shelf to remedy stiff links after reassembly -Compatible with Sram Eagle hollow pin chains -1/8, 5-12 speed chain tool

---
---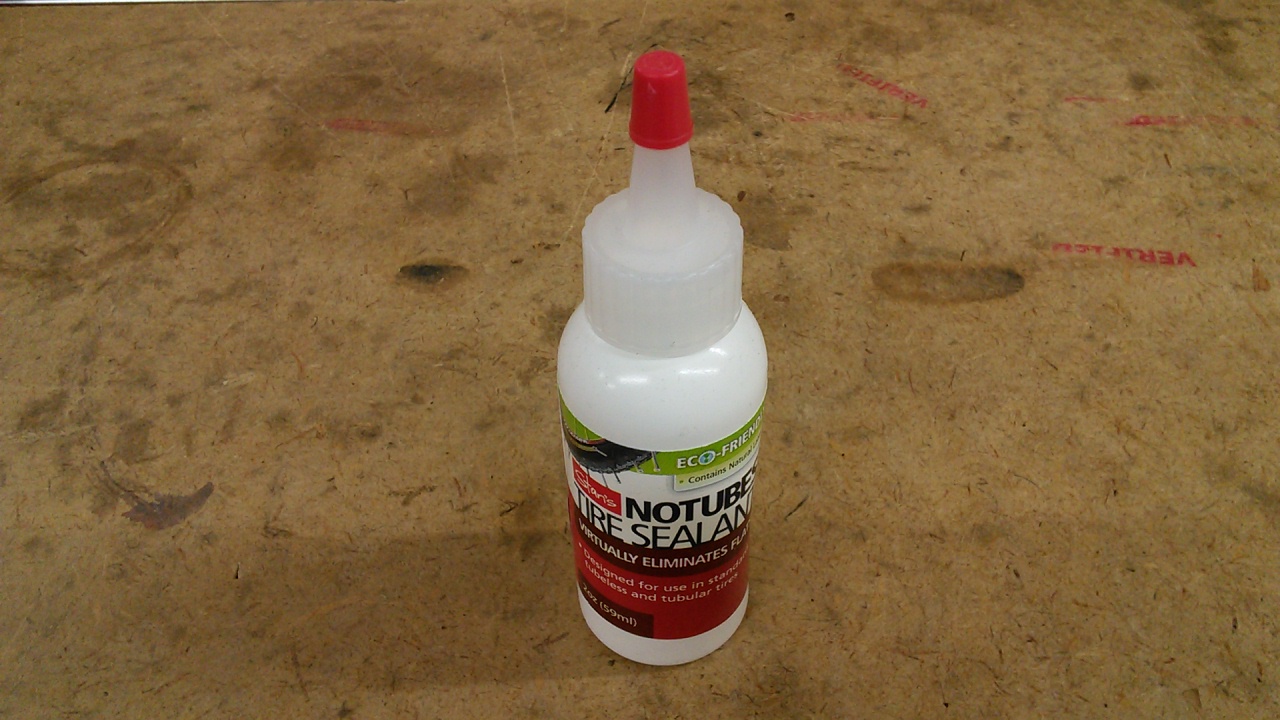 Stans No Tubes 2oz Bottle - This liquid sealant will quickly become your best friend, saving you out there on the trail from whatever might want to jam itself into your tires. It works with standard and tubeless tires and will seal any puncture up to 1/4"!

---
---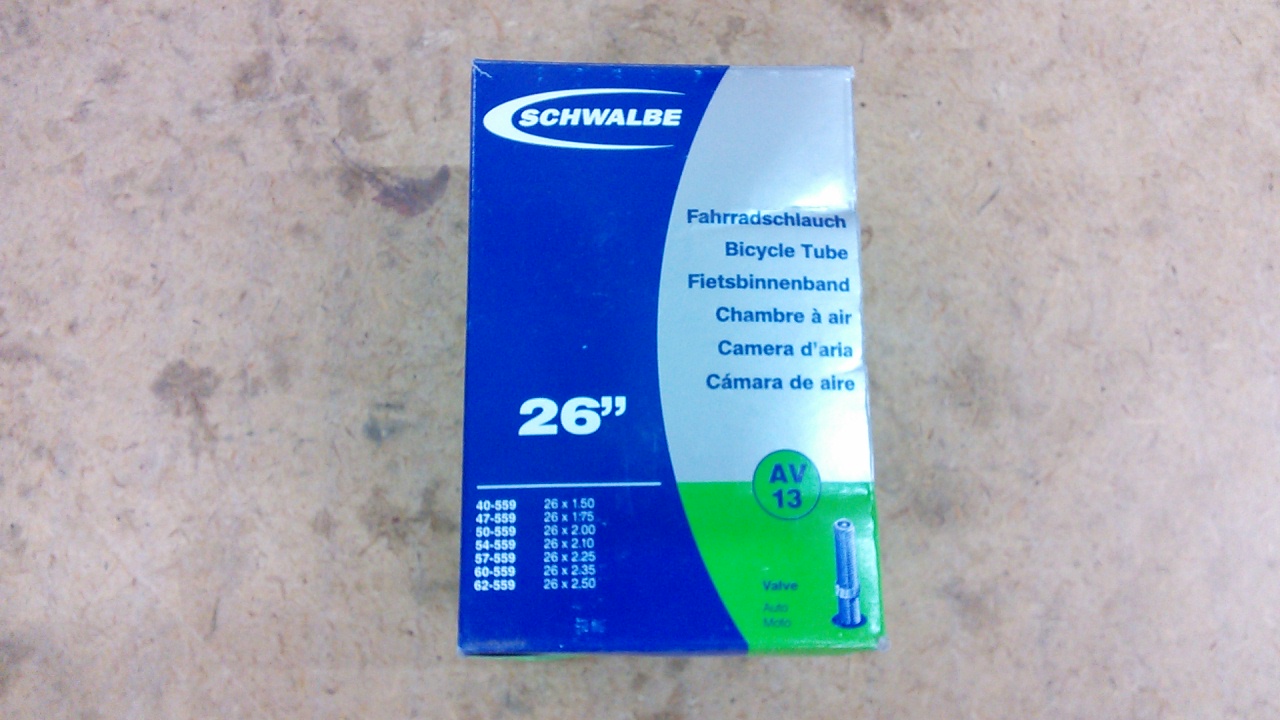 Schwalbe AV13 (26x1.5-2.5) Schrader Tube - Quality rubber compound provides a wider application range than other brands Nickel plated valve components

---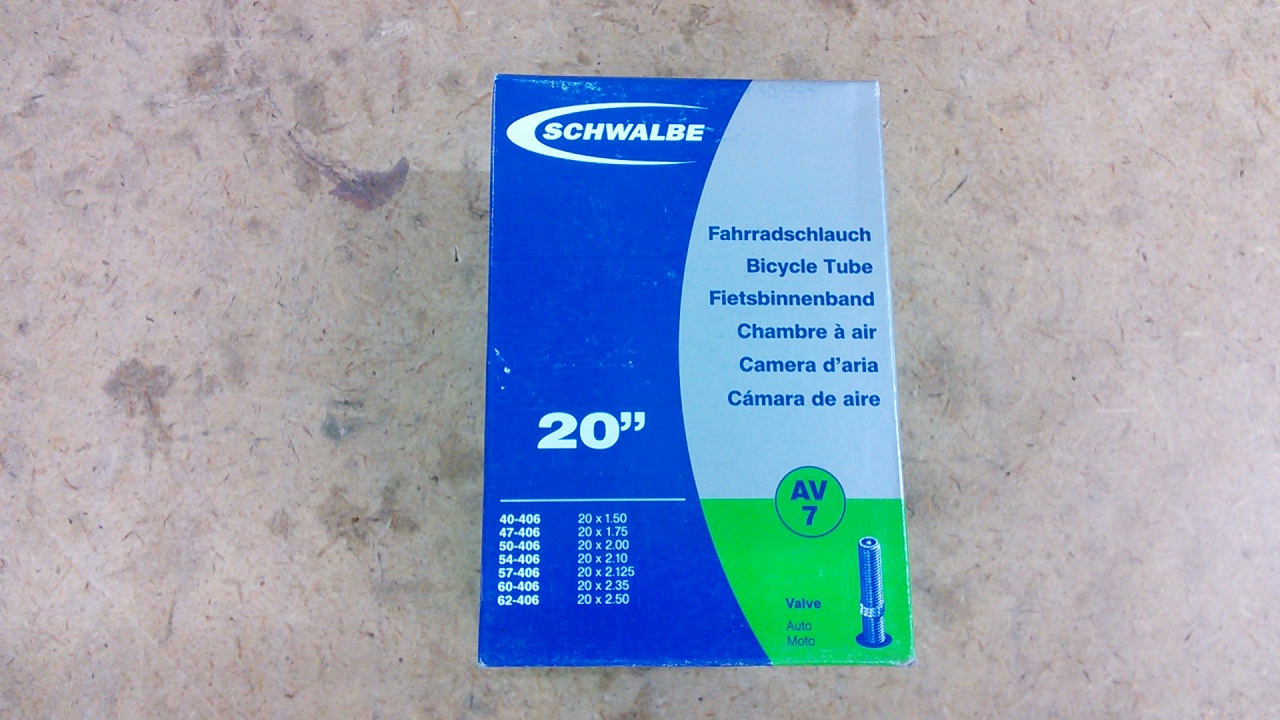 Schwalbe AV7 406 (20x1.5-2.5) Schrader Tube -

---
---