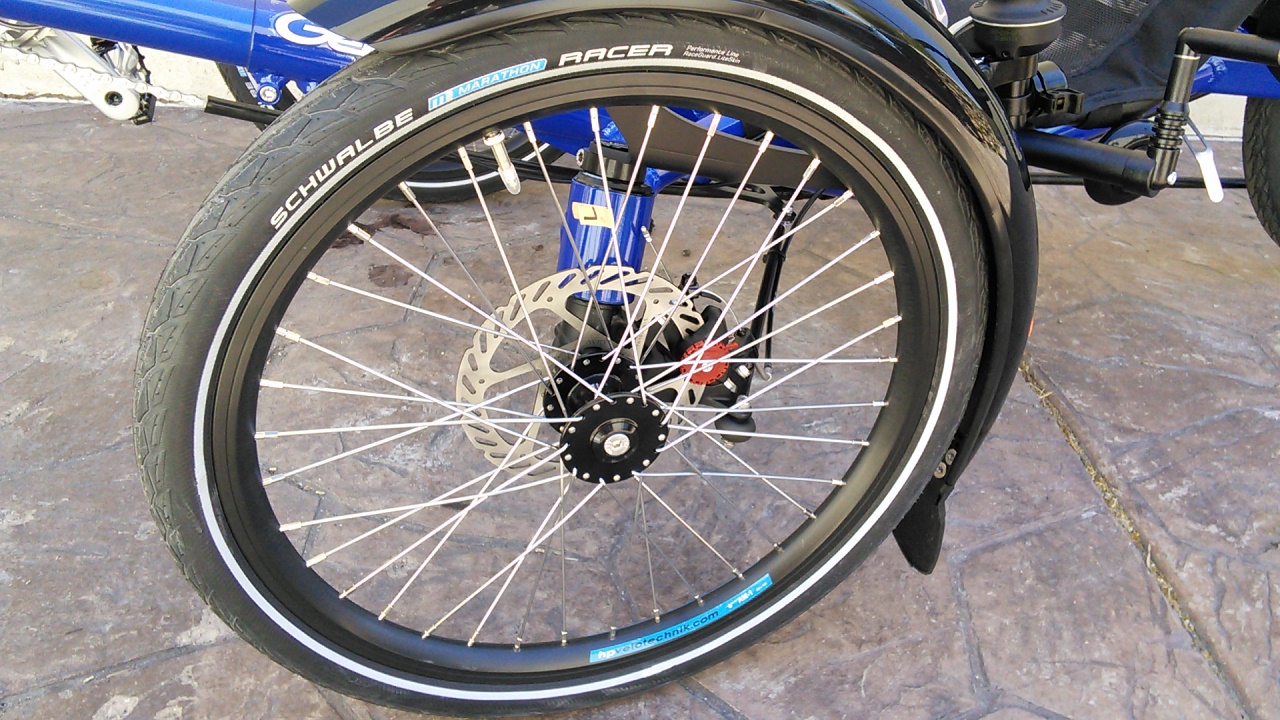 Schwalbe Marathon Racer 20x1.50 (40-406) HS429 Tire
- The most popular recumbent trike tire by far. There is a reason that this tire is the default stock option on so many recumbent trikes. Every tire is a compromise of weight, speed, puncture resistance, and longevity and the Schwalbe Marathon Racer is the best option for the average trike rider.
---
Basic Pedals with reflectors - These are basic 9/16-inch platform pedals. Includes reflectors.

---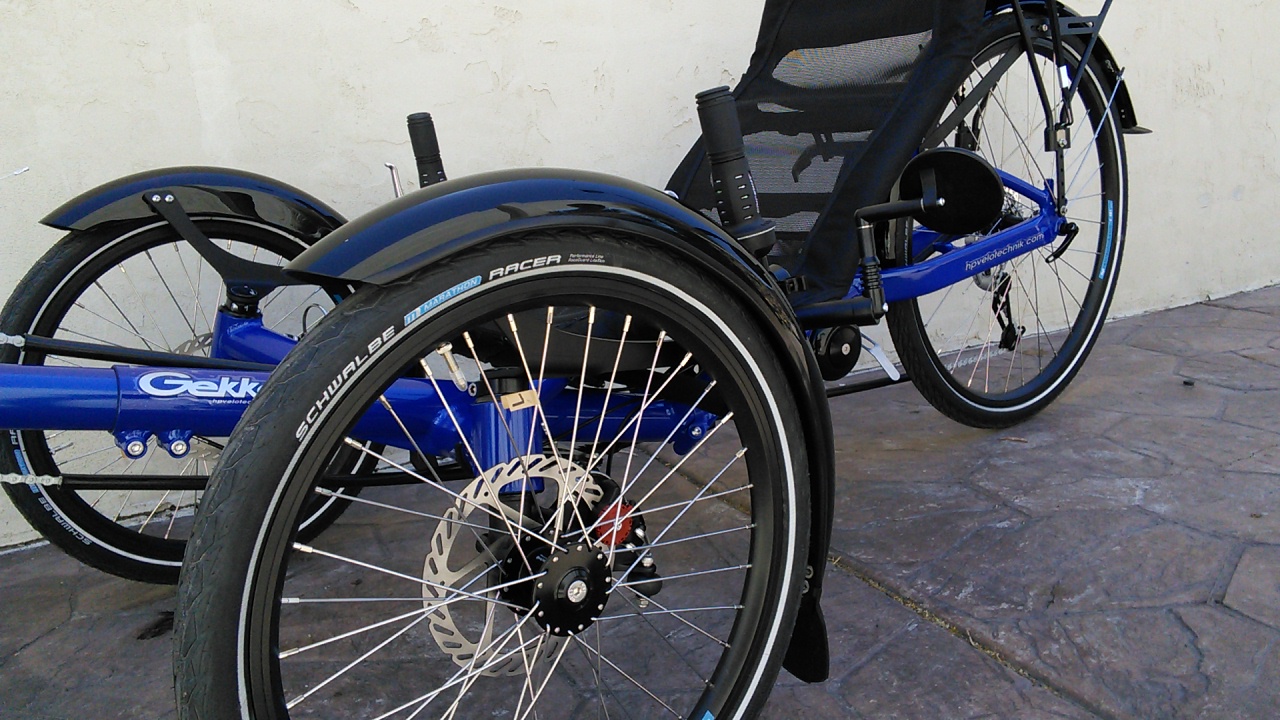 HP Gekko and Scorpion Full Fender Set 20in - Quality reinforced fender set for the HP Velotechnik Scorpion, Scorpion fx, Scorpion fx2, Gekko 20, Gekko fxs and Gekko fx20. All fenders feature extended rubber mud flaps for additional spray protection. Includes the pair of front fenders and a rear fender. Fit Notes: #39784 Fits the Gekko, Gekko fx, Scorpion made after 11/2011, and Scorpion fx made after 5/2011 with 1 1/8 inch mounts.

---
---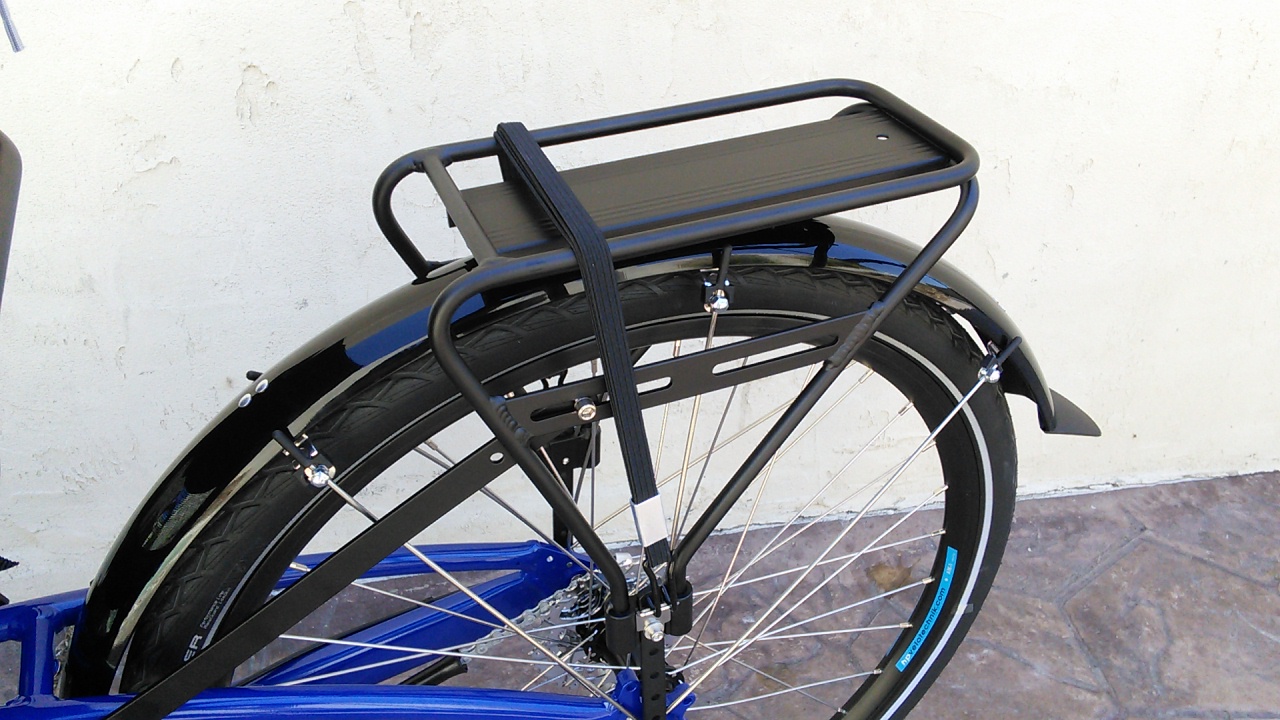 Utah Trikes Adjustable Aluminum Cargo Rack - This adjustable rack can be used on many trikes. It includes a variety of hardware and is very adjustable.

---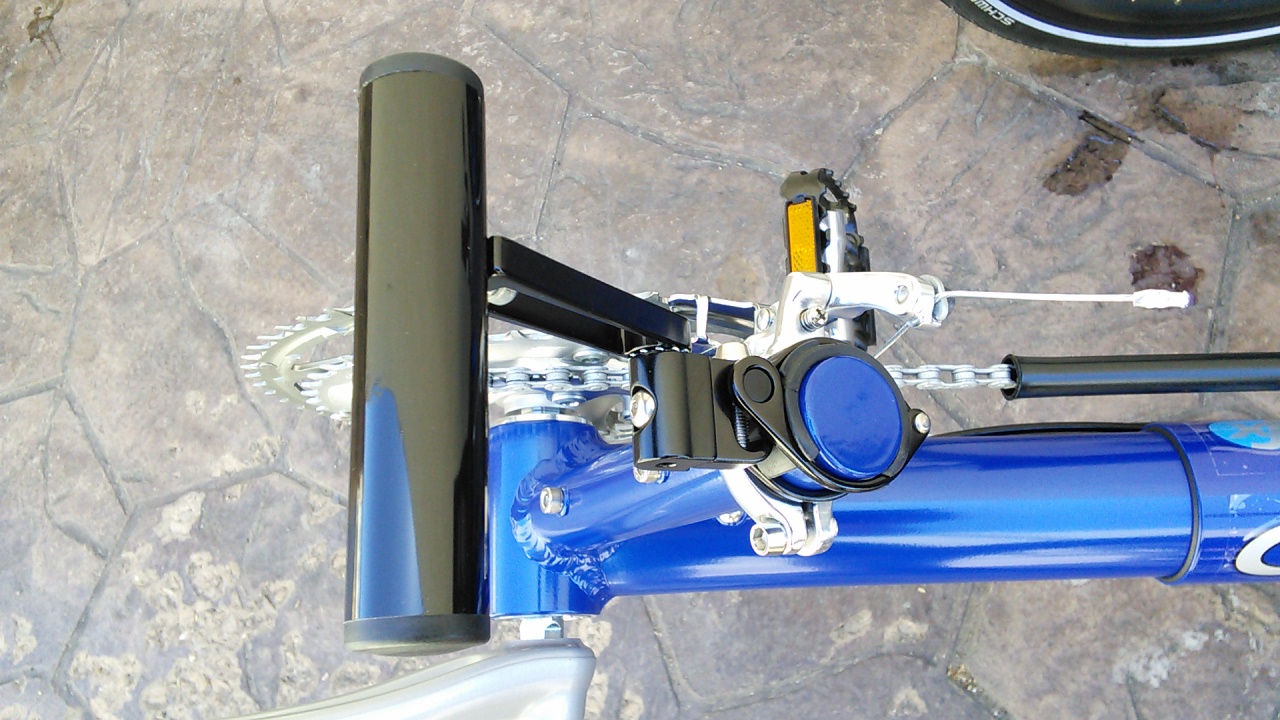 Minoura SwingGrip Accessory Mount Holder - The Minoura SwingGrip is a favorite accessory for recumbent bicycles and tadpole trikes. The most popular use is to mount it on the derailleur post on the recumbent trike boom. An easy way to add headlights or a computer display.

---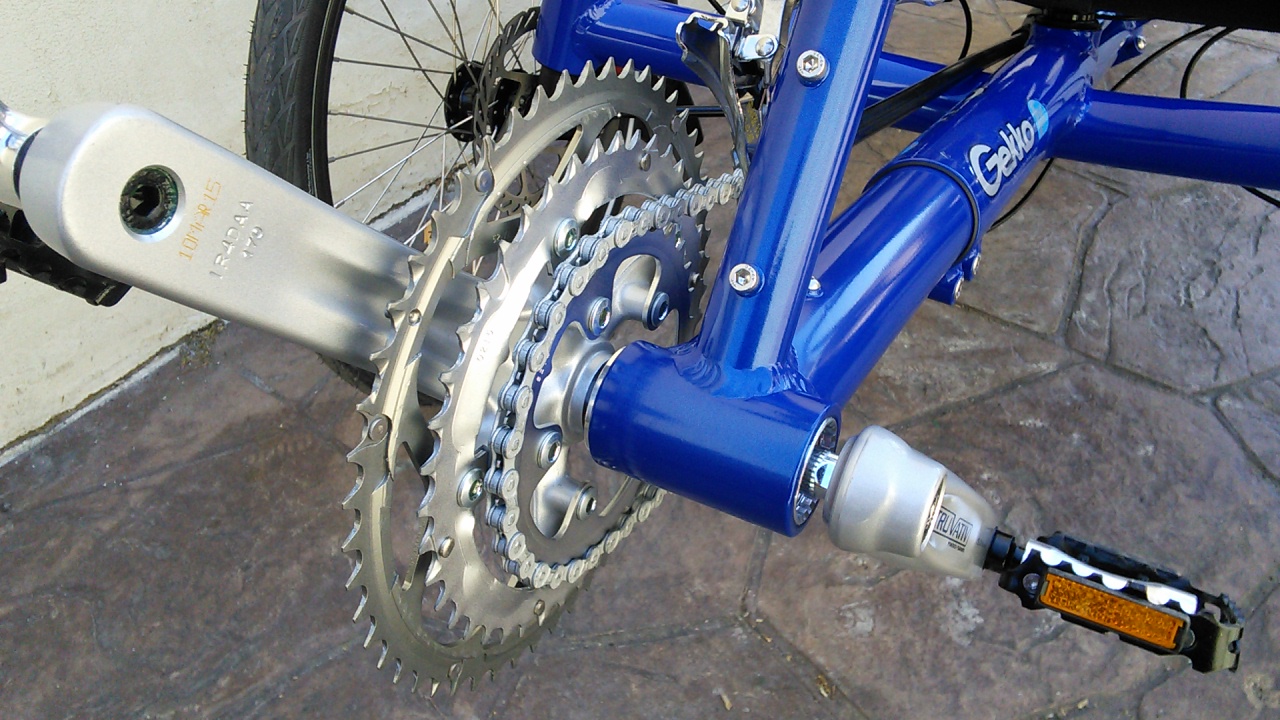 ---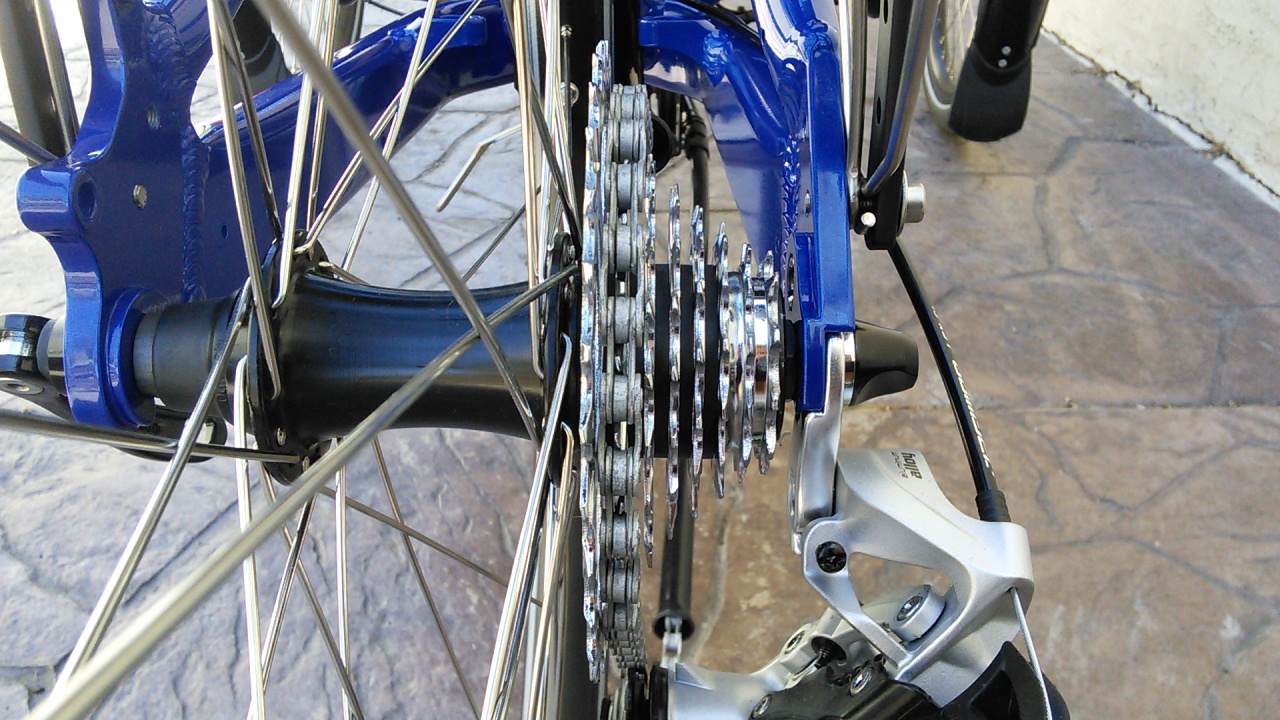 ---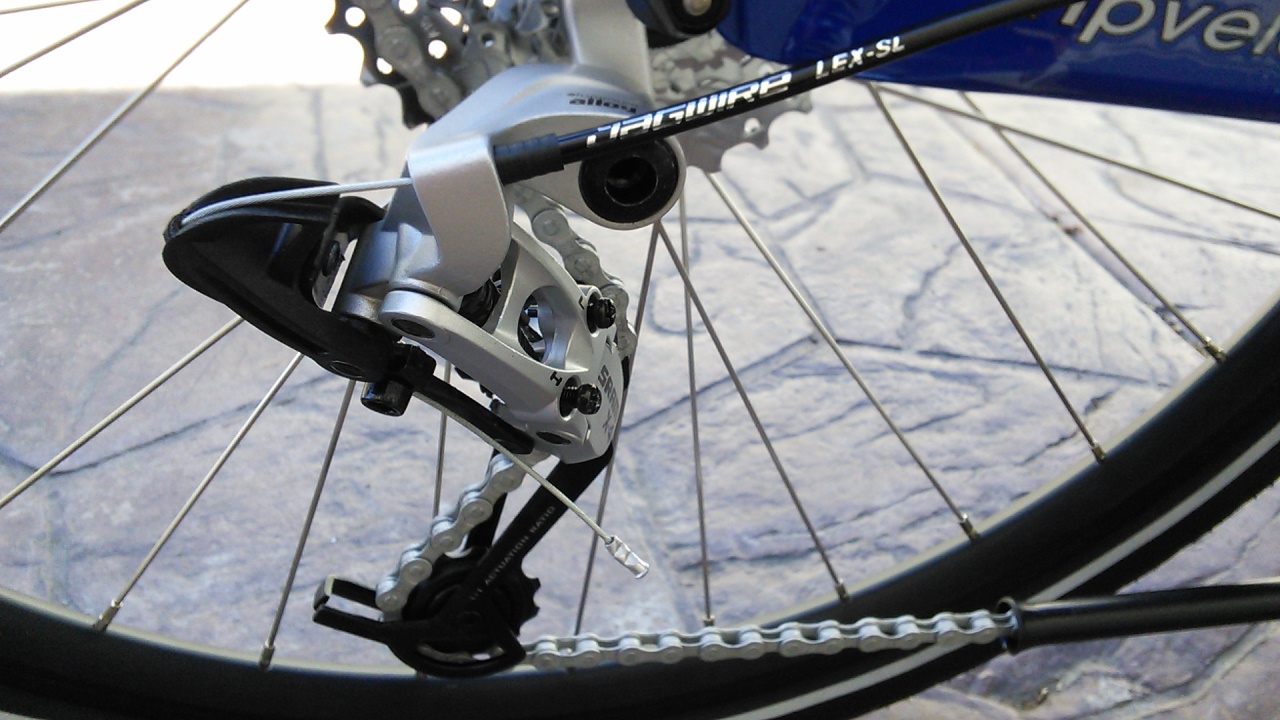 ---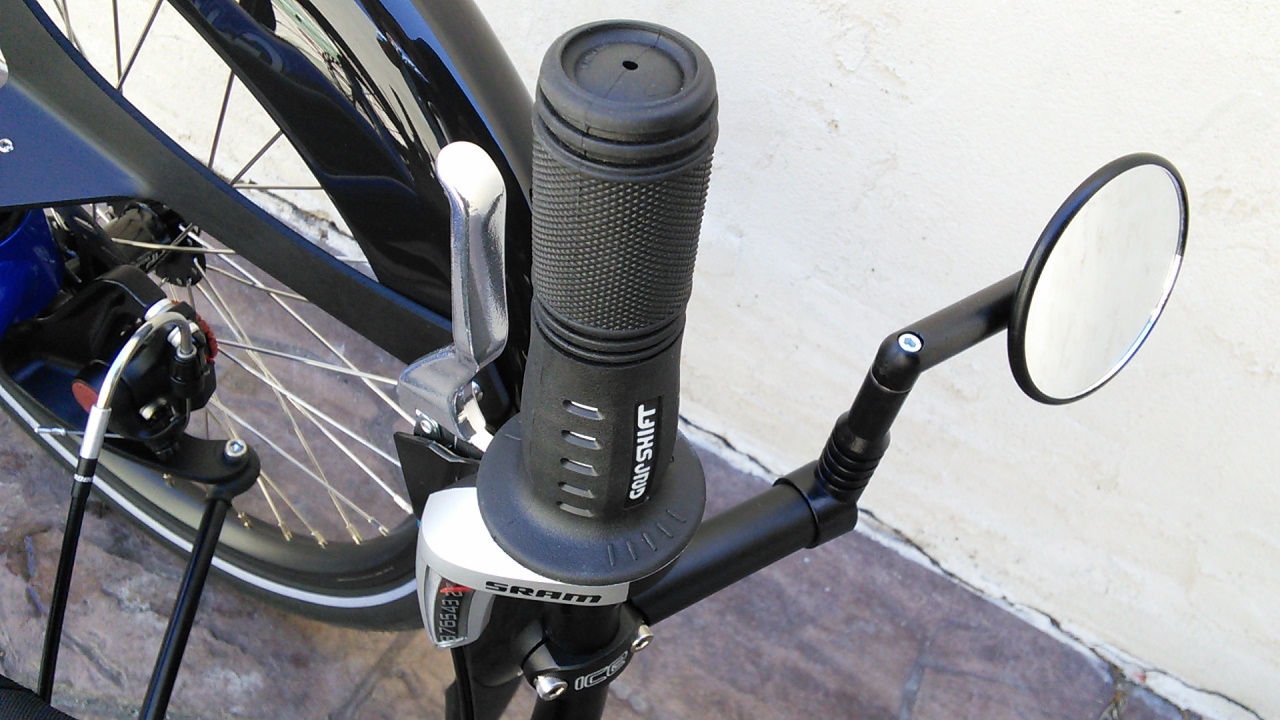 ---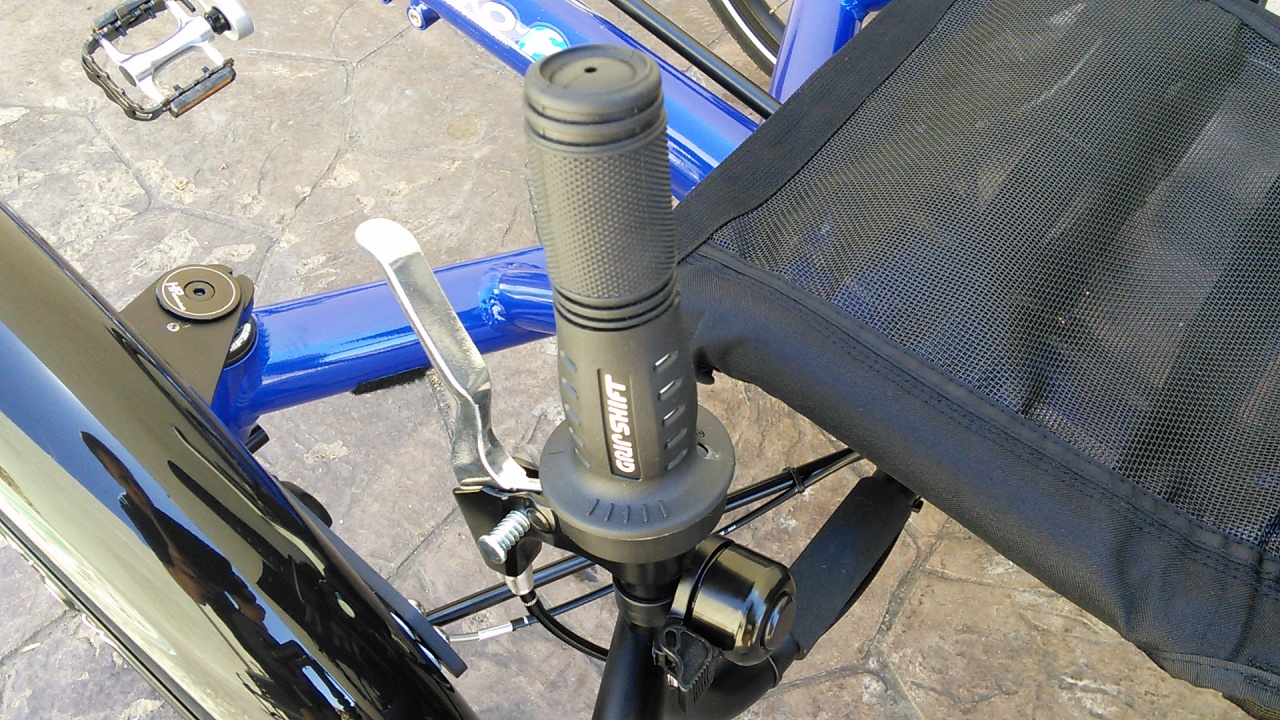 ---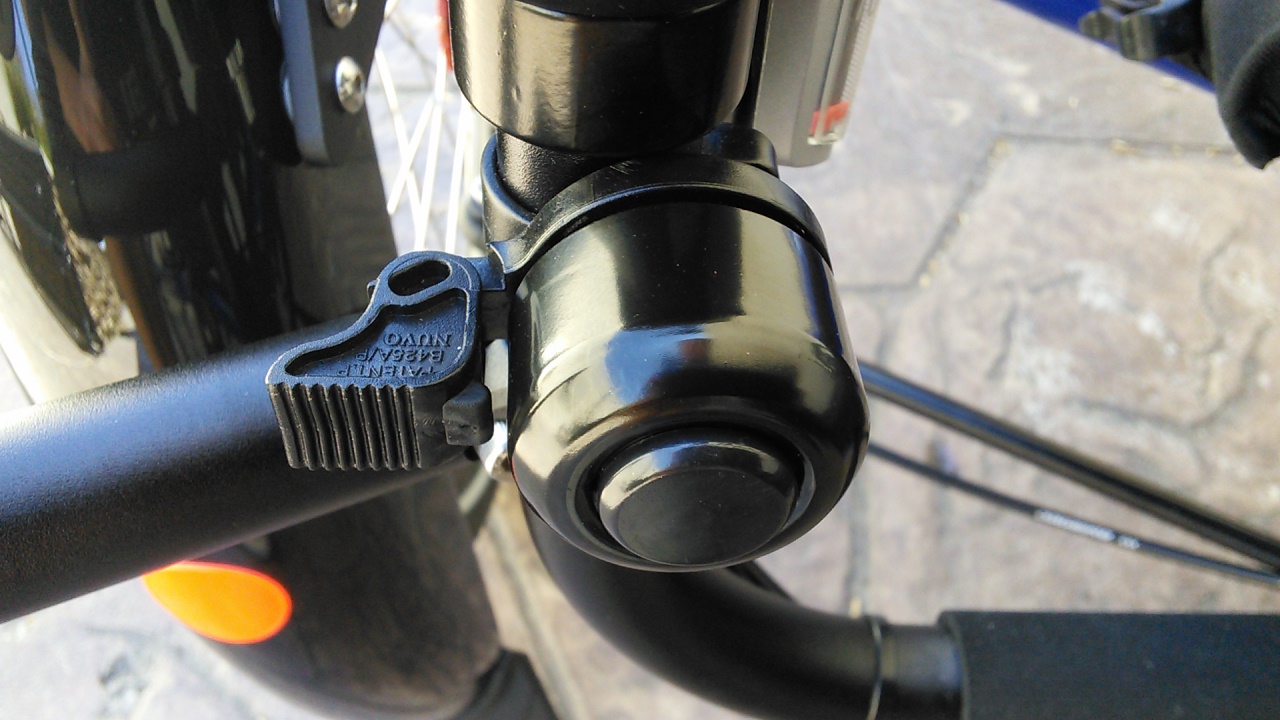 ---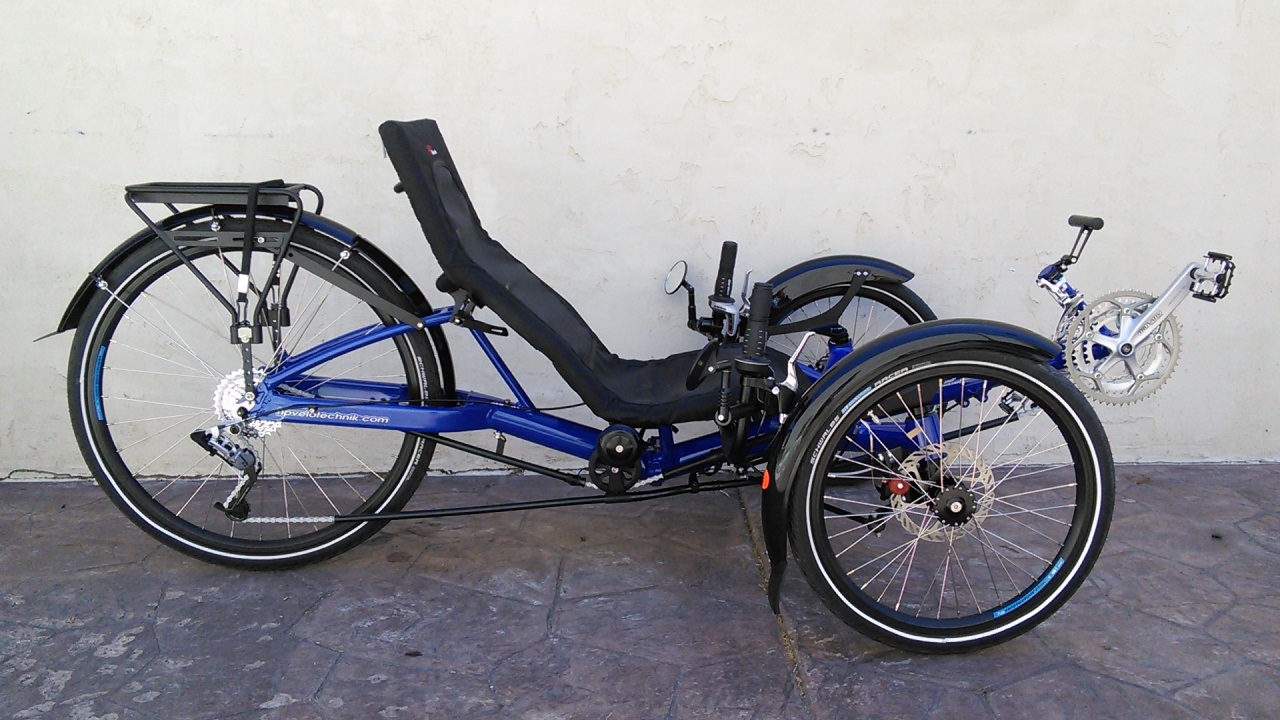 ---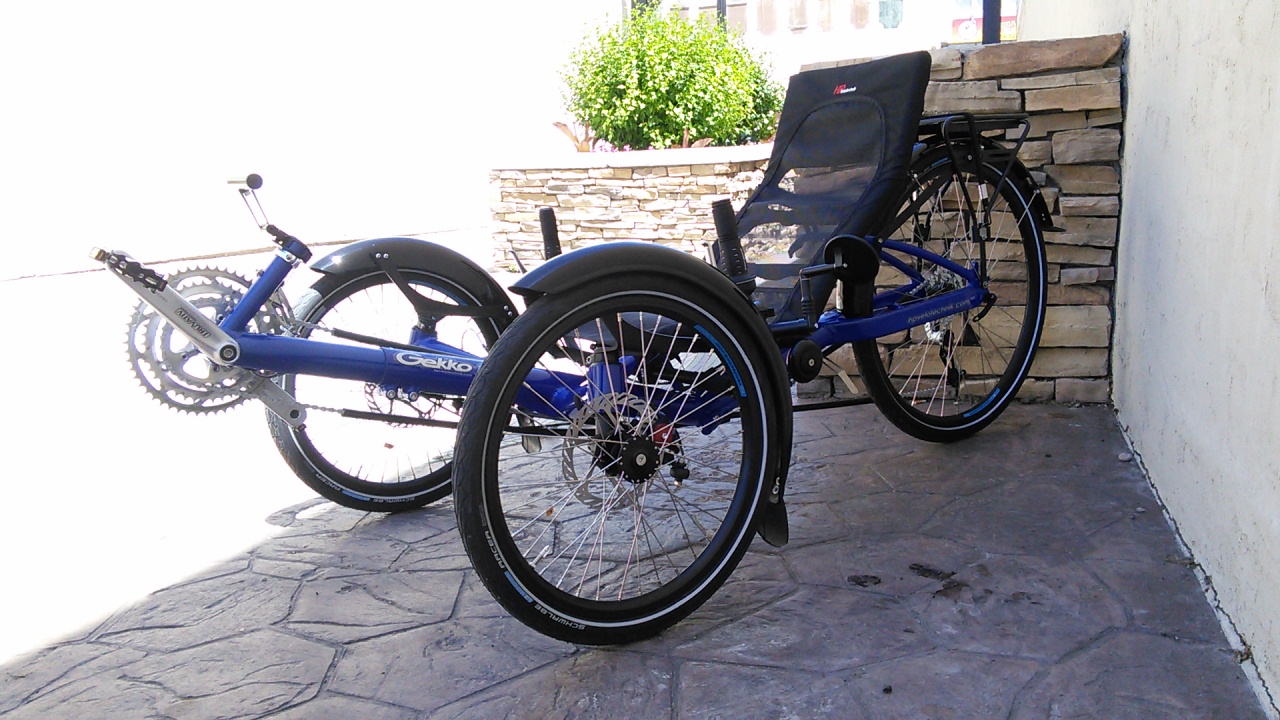 ---