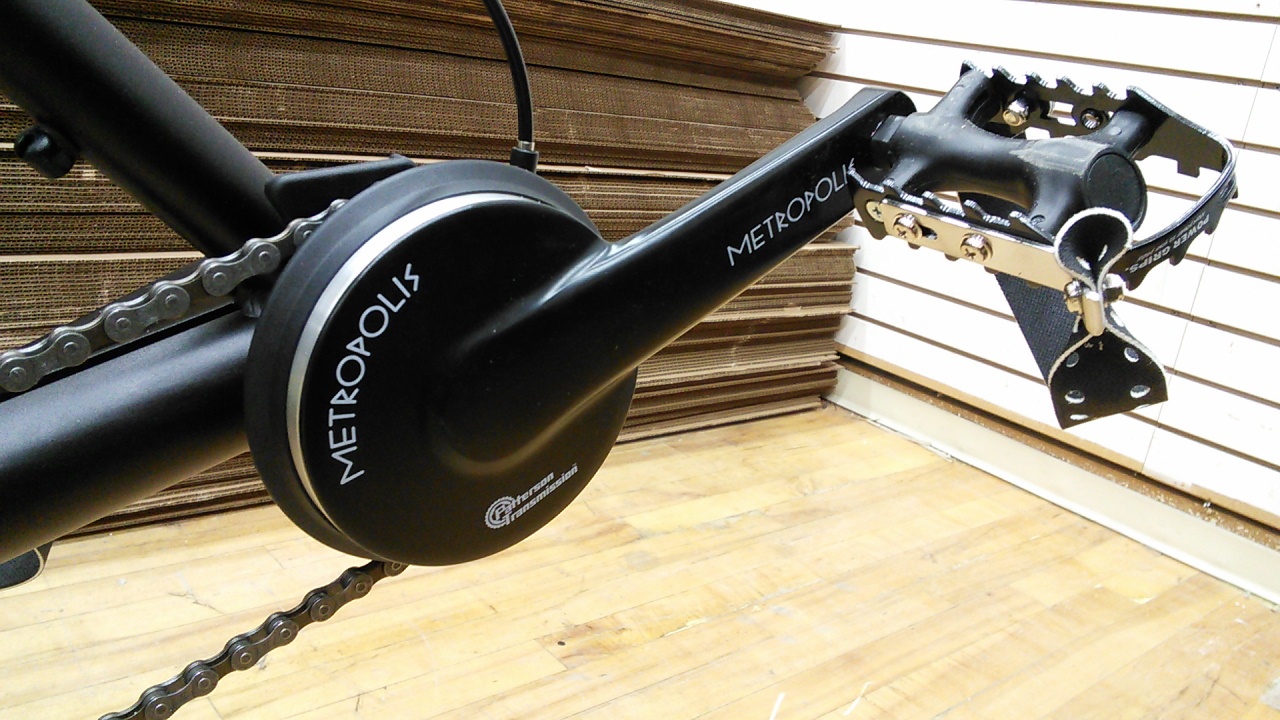 -
---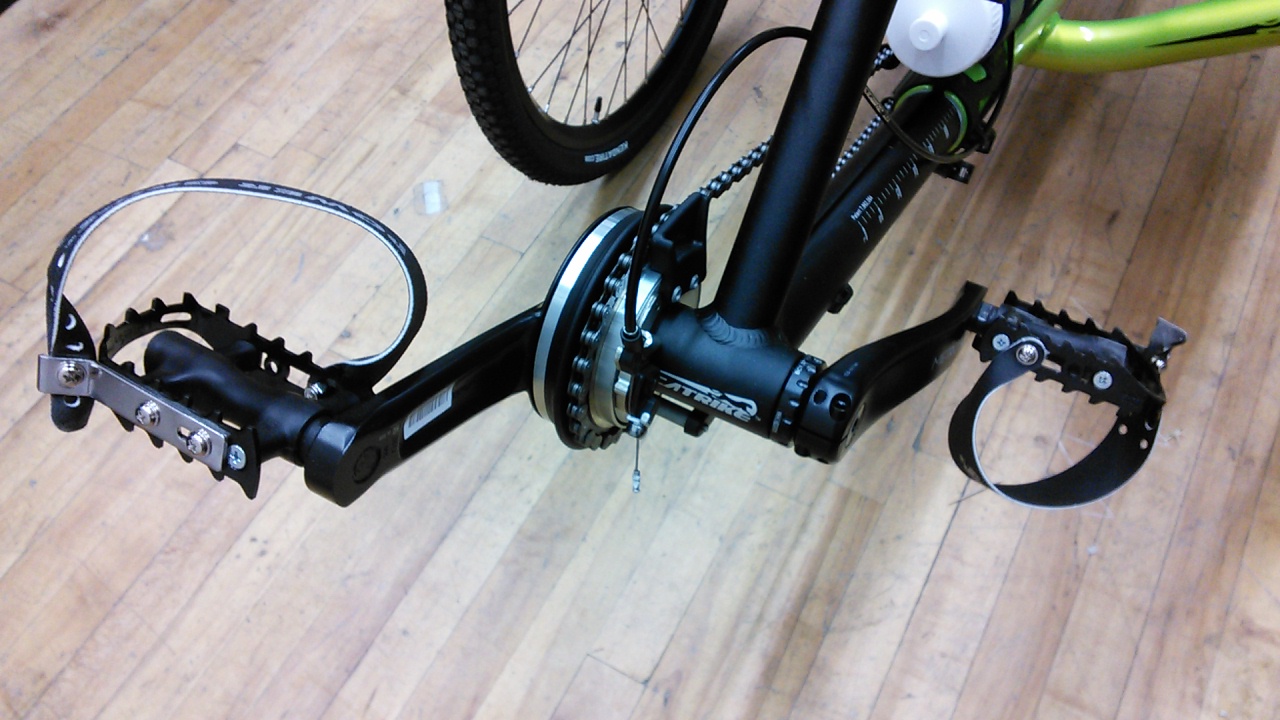 Power Grip Sport Pedal and Strap Set - Don't want to have your feet come off the pedals but don't want to wear special cycling shoes? Helping you avoid the hassle of special shoes, the Power Grip straps hold your feet securely on the pedals while wearing your favorite pair of sneakers. A favorite option on many recumbent bicycles and trikes. To use, just put your feet through the straps at an angle. When your foot straightens out the straps lock against your shoe. Simple and effective.

---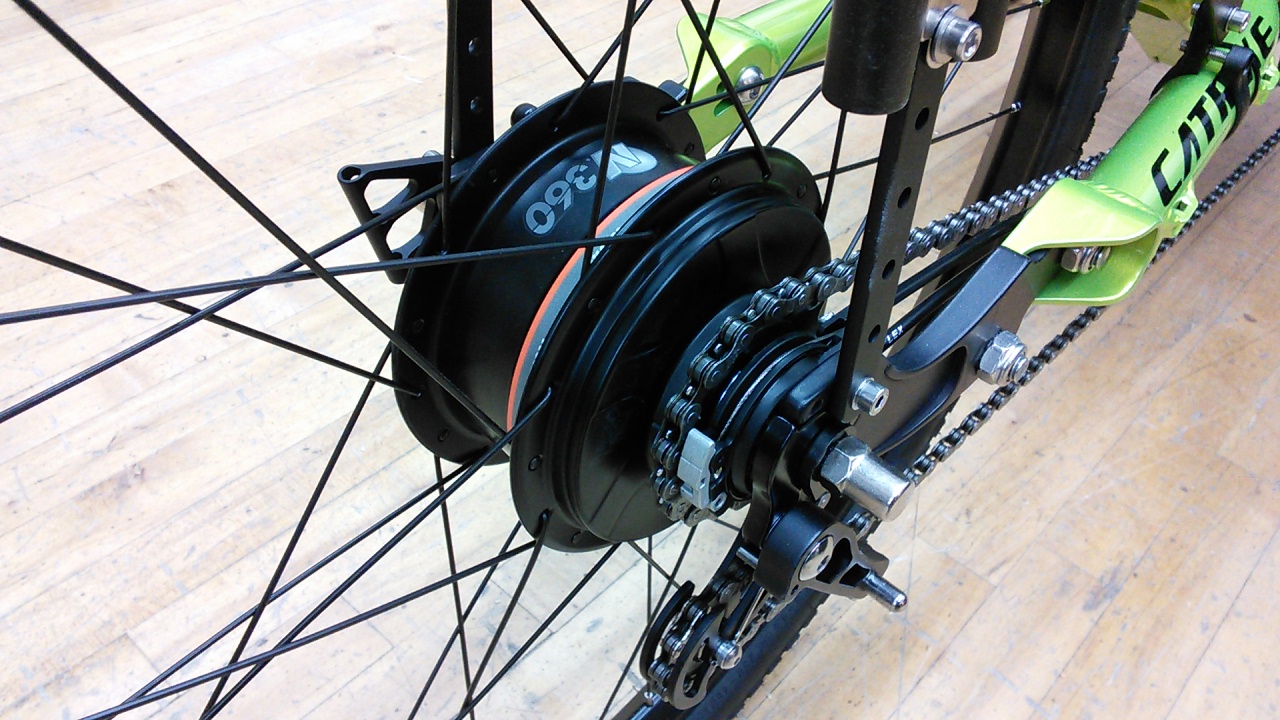 NuVinci N360 Wheel Drivetrain Transmission with Tensioner and Chain - The Nuvinci N360 is so smooth because it has no gears. This Constantly Variable Planetary Transmission uses ball bearings to achieve a 360% gear range. Setup includes Origin8 Tensioner and drive sprocket

---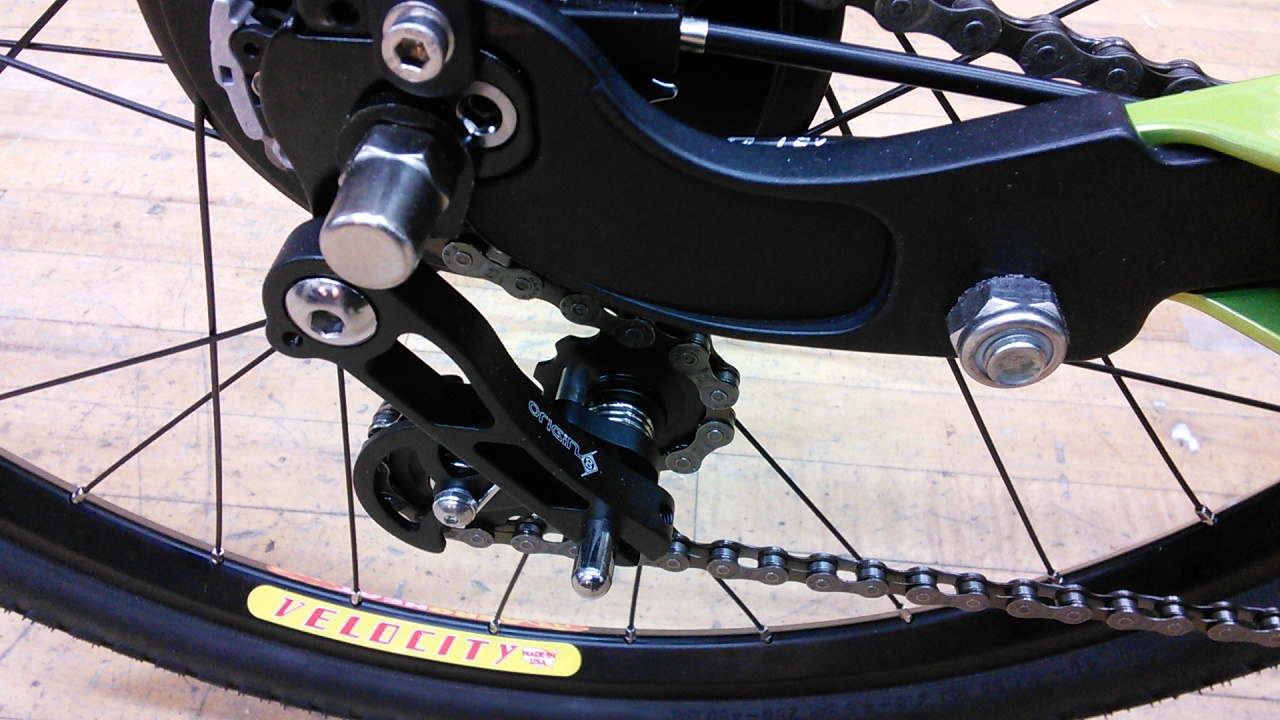 ---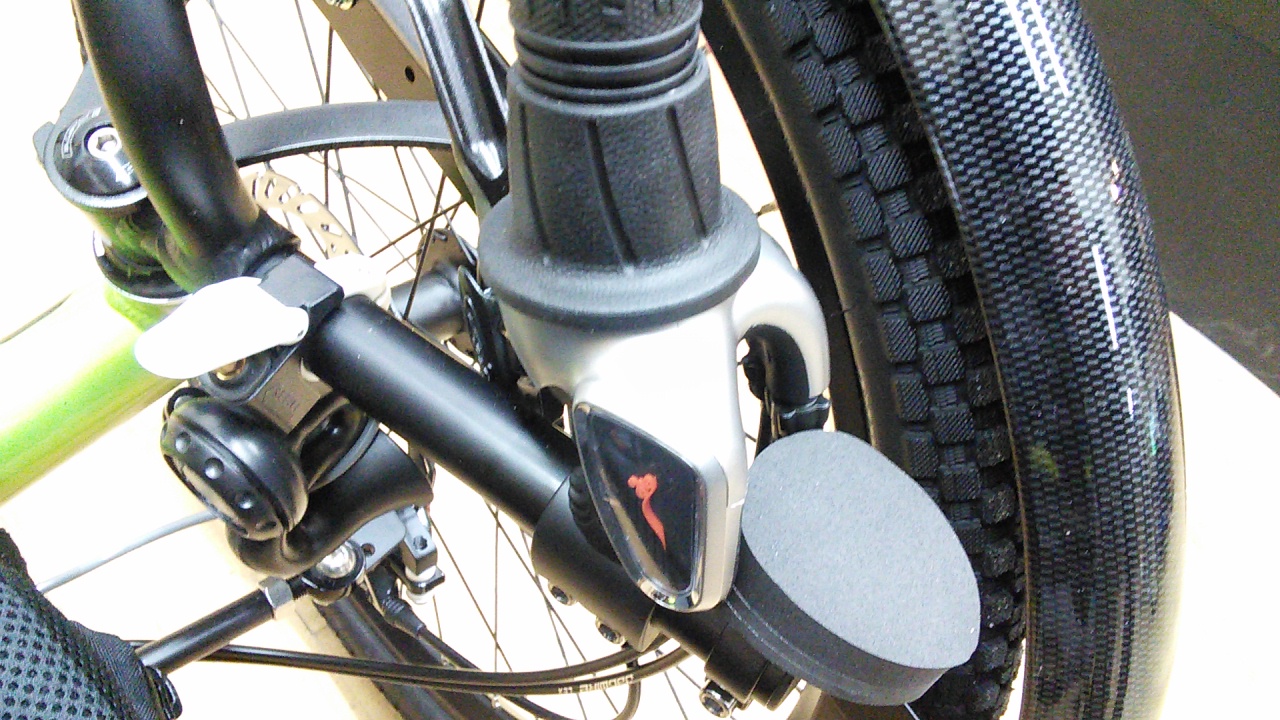 ---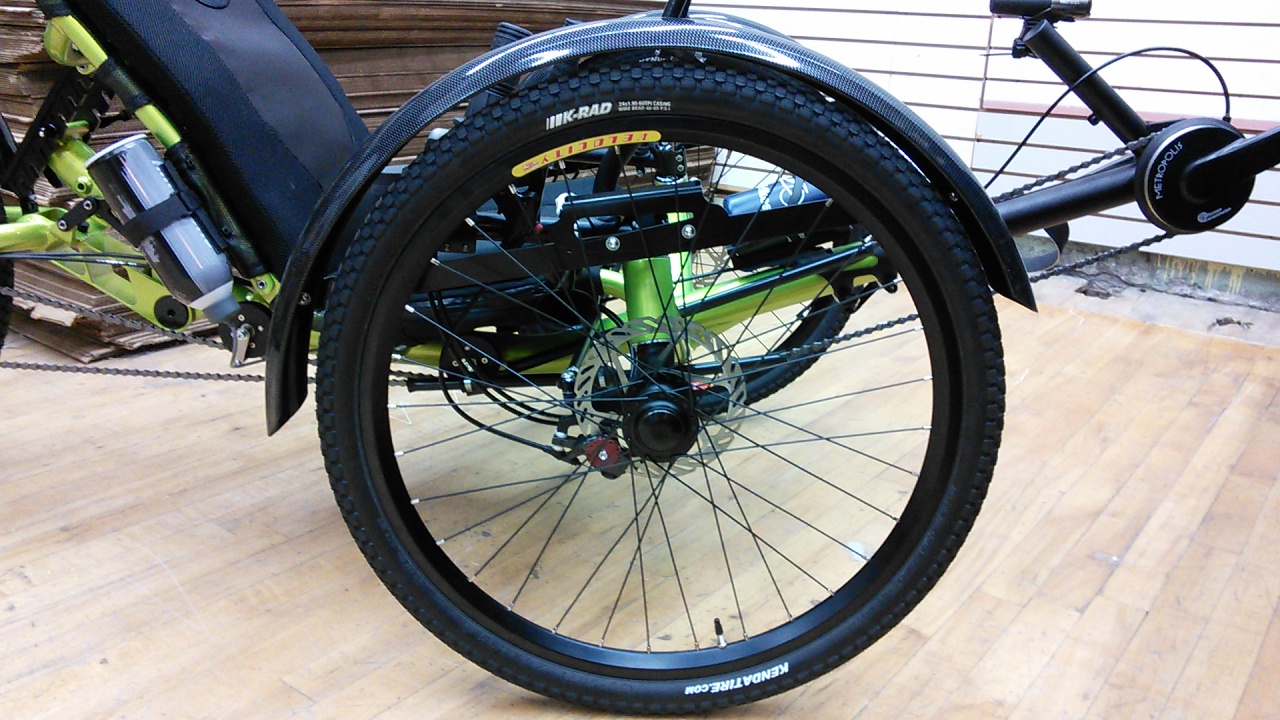 Kenda K-Rad 24x1.95 Steel Bead Tire - -Checkerboard-shaped knob design -Knurled tread surface for traction and control -Ribbing between knobs strengthens the casing -ISO Diameter: 507 -ISO Width: 50mm -PSI: 65

---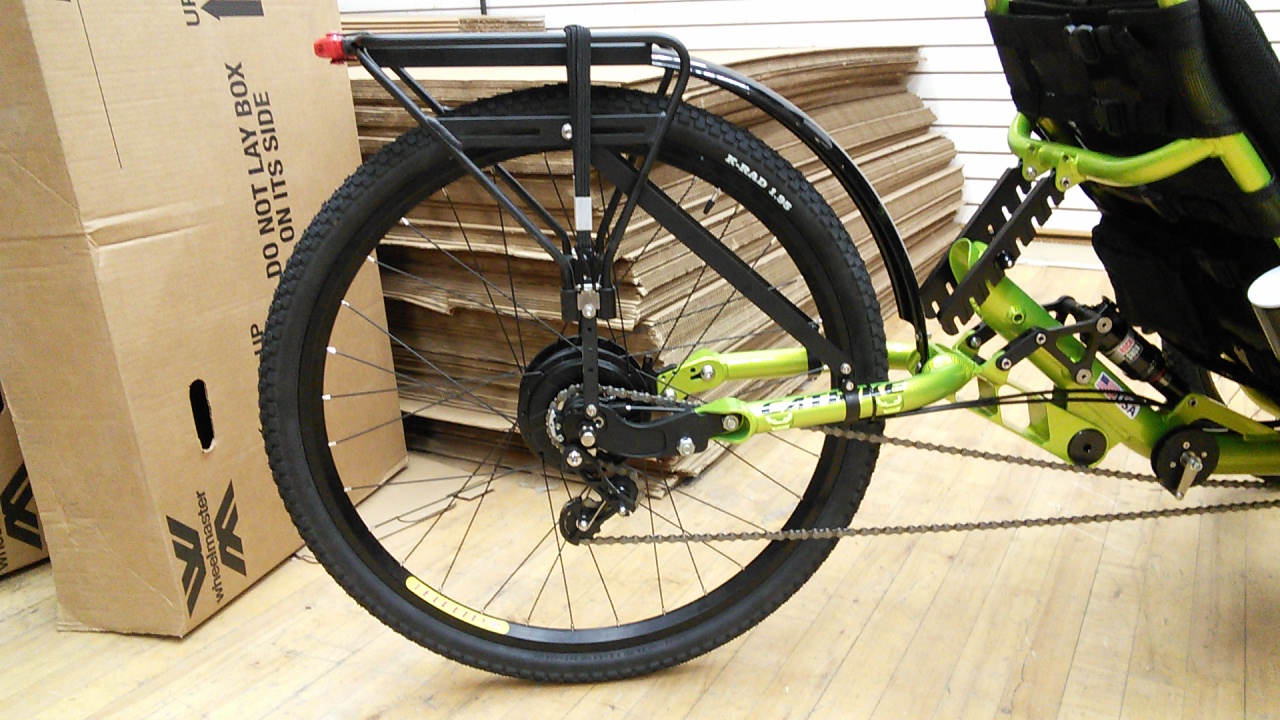 Kenda K-Rad 26x1.95 Steel Bead Tire - -Checkerboard-shaped knob design -Knurled tread surface for traction and control -Ribbing between knobs strengthens the casing -ISO Diameter: 559 -PSI: 65

---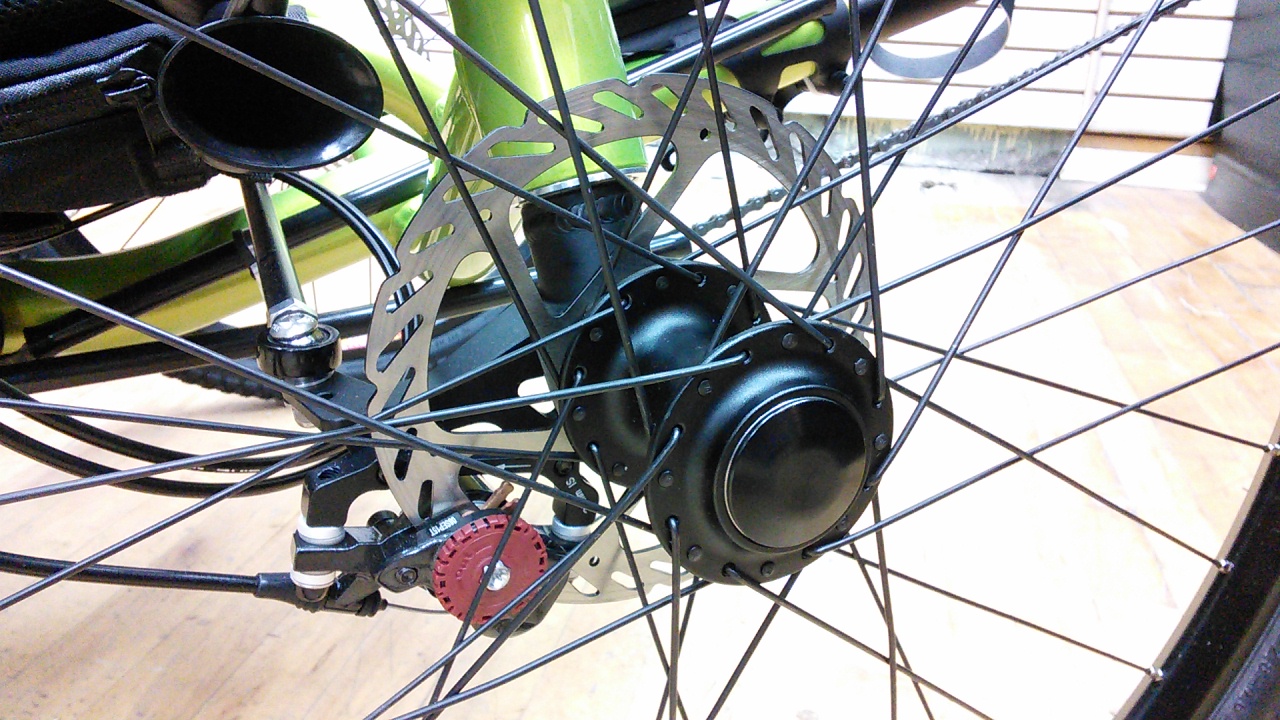 ---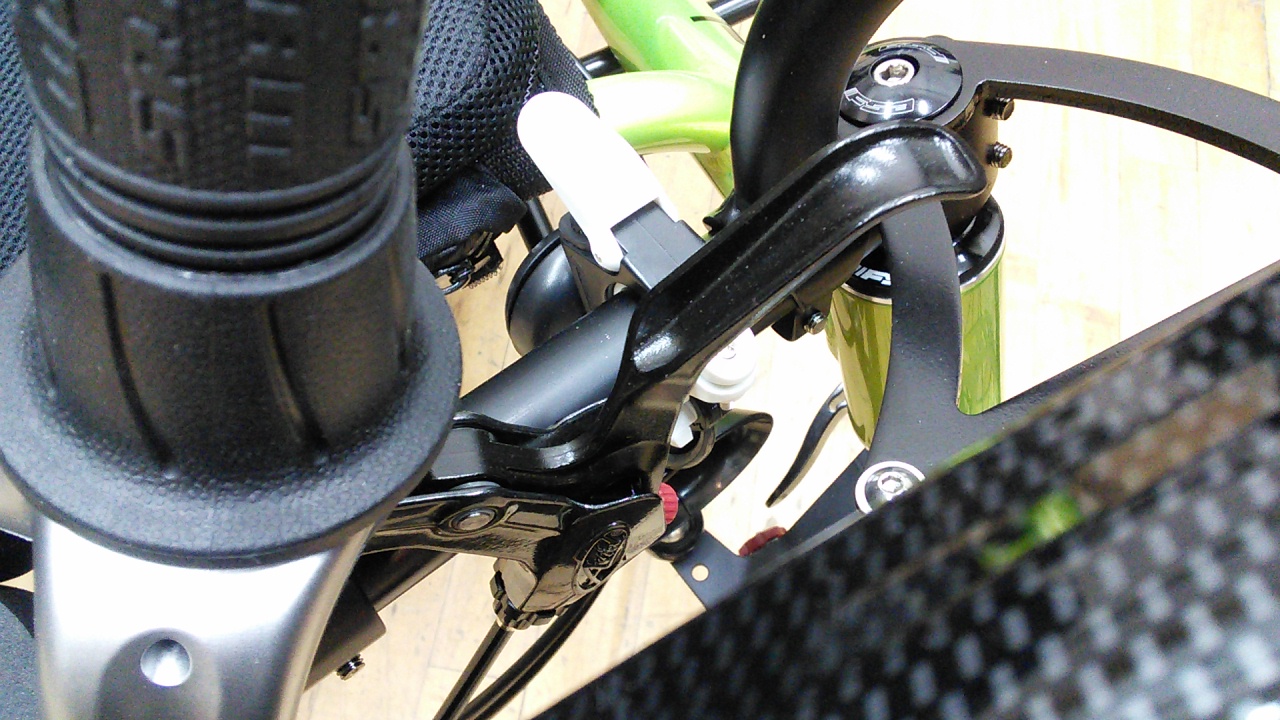 Avid Speed Dial 7 Levers (Pair) - The Speed Dial 7 brake levers allow you to change the pull leverage to get the perfect braking feel. The levers will work with all of our mechanical brakes. These levers are the perfect match for the BB7s.

---
---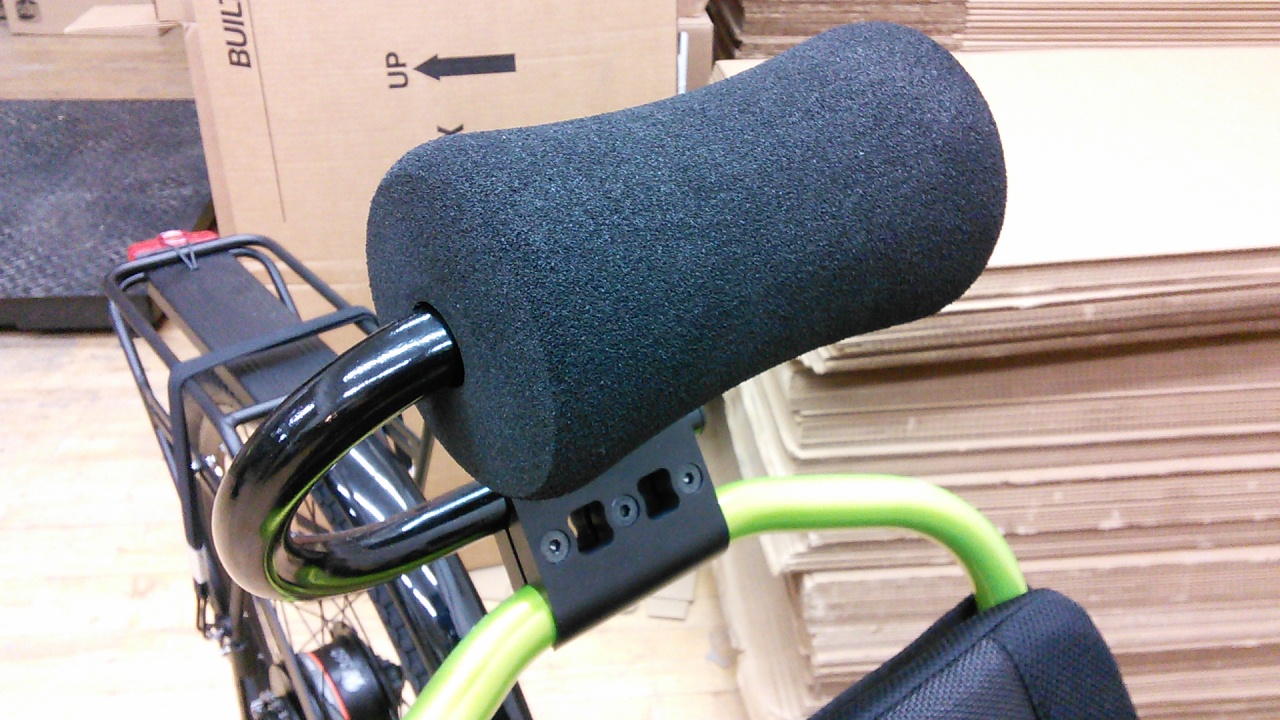 UTCustom Adjustable Super Headrest - Serious riders want serious comfort. That's why we created the Super Headrest. Our headrest is adjustable and functions as an additional support for your shoulders, neck, and head.

---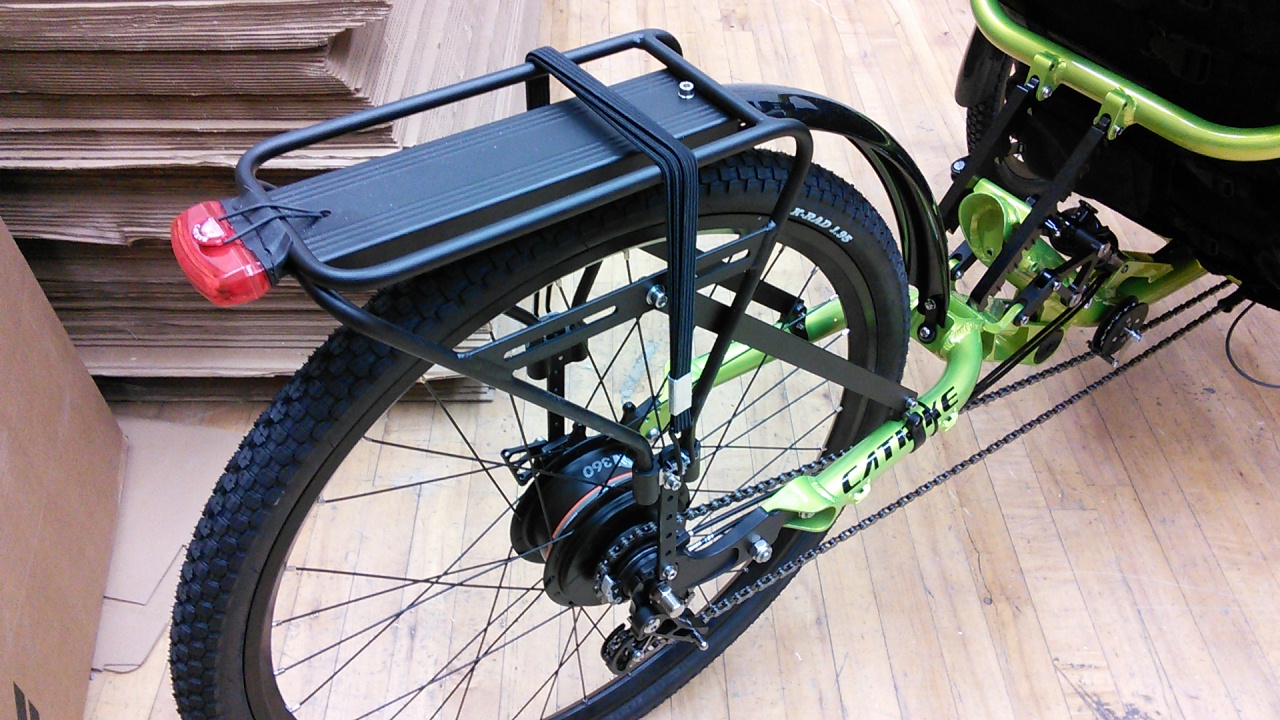 Utah Trikes Rack with Integrated Fender for Annihilator - Our adjustable rack fits the Annihilator perfectly. With this option we mount the fender directly to the mount to eliminate the traditional wire stays. This makes the fender much more rigid and secure and keeps the rack height as low as possible.

---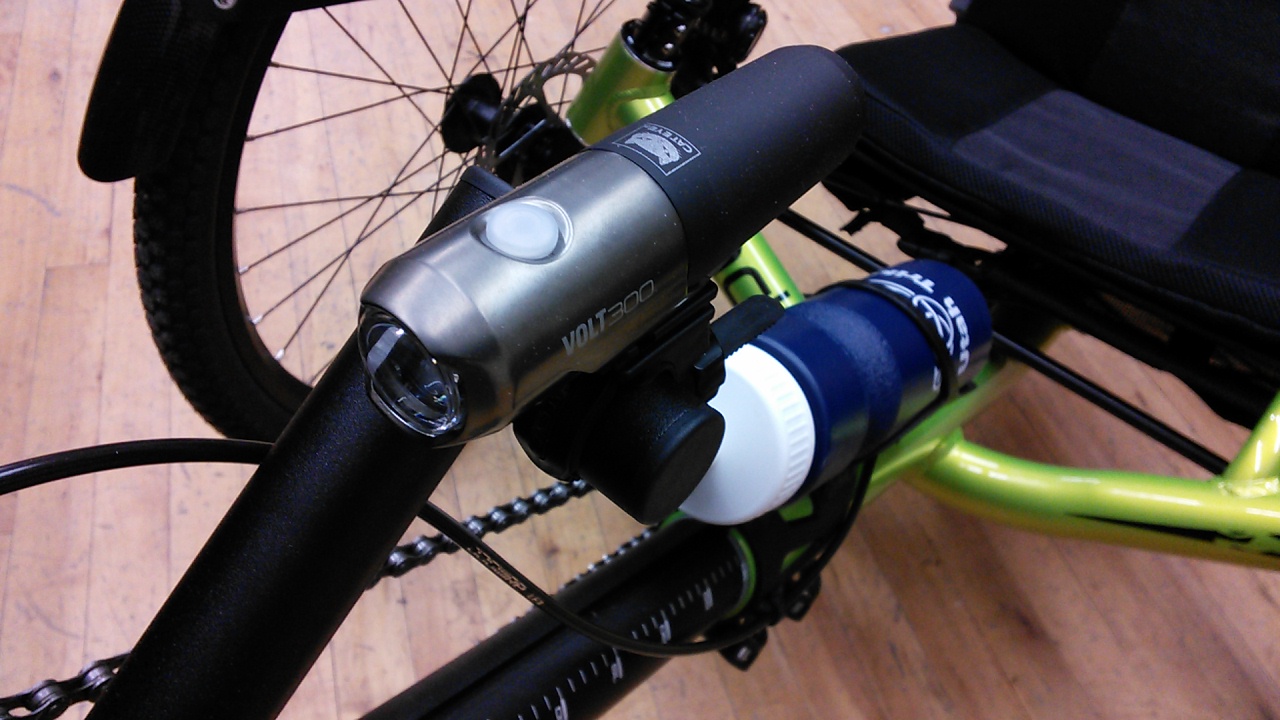 DISCONTINUED CatEye Volt 300 HL-EL460RC w/Helmet Mount - The Volt300 is a USB rechargeable headlight that features a quick-change cartridge battery and a 300 lumen output in compact design. This light features five modes: High, Normal, Low, Hyper Constant and Flashing. The Volt300 can be mounted on or under the handlebars or on the helmet. Spare cartridge batteries, ideal for long rides and commuting, and charging cradle are available as add-on parts and can be changed safely and easily without any additional tools.

---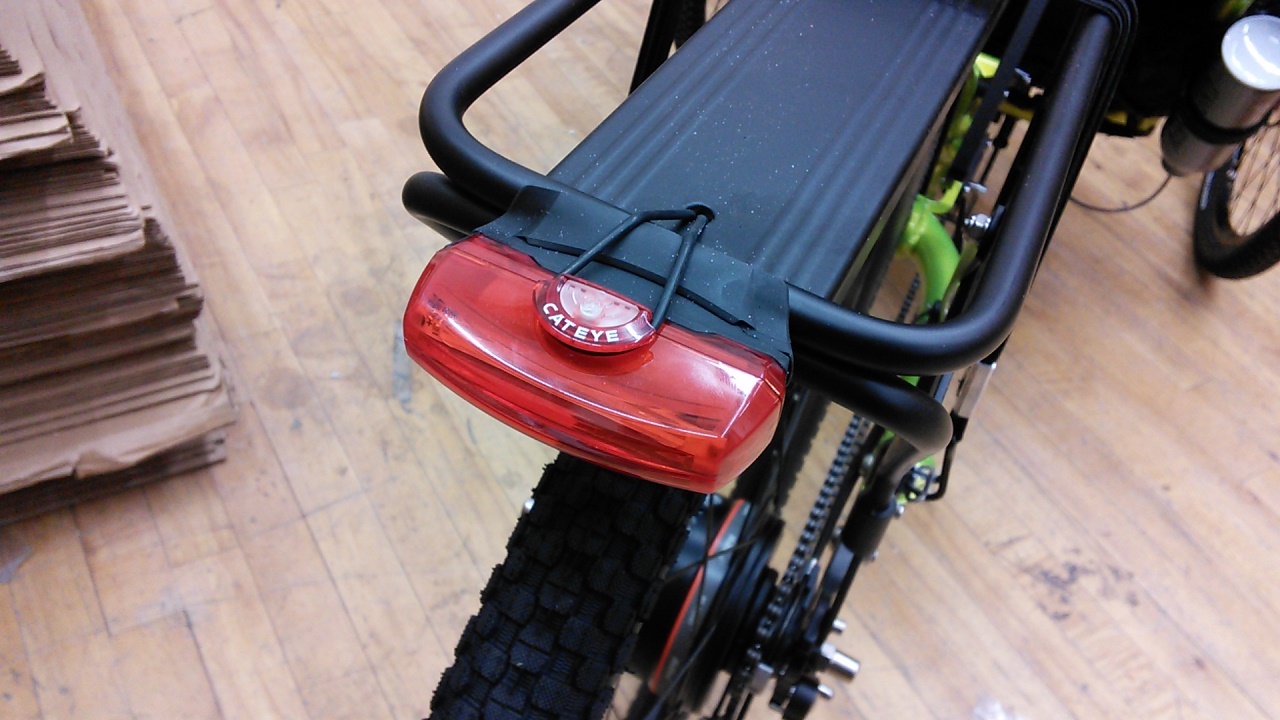 CatEye Rapid X3 Rechargeable Safety Taillight - The ultimate safety light. Features: Upgraded 150 Lumen Output. High-Power Red OCB (Chip On Board) LED. Approved For Day + Night Use. Rechargeable Li-ion Battery. Micro USB Cable Included. Low-Battery Indicator. Battery Auto-Save. Mode Memory Function. Modes/Run Time: -High: Approx. 1 Hour (150 Lumens) -Low: Approx. 5 Hours -Flashing: Approx. 30 Hours -Rapid: Approx. 16 Hours -Pulse: Approx. 16 Hours -Vibration: Approx. 8 Hours -3 Hour Charge Time Via USB

---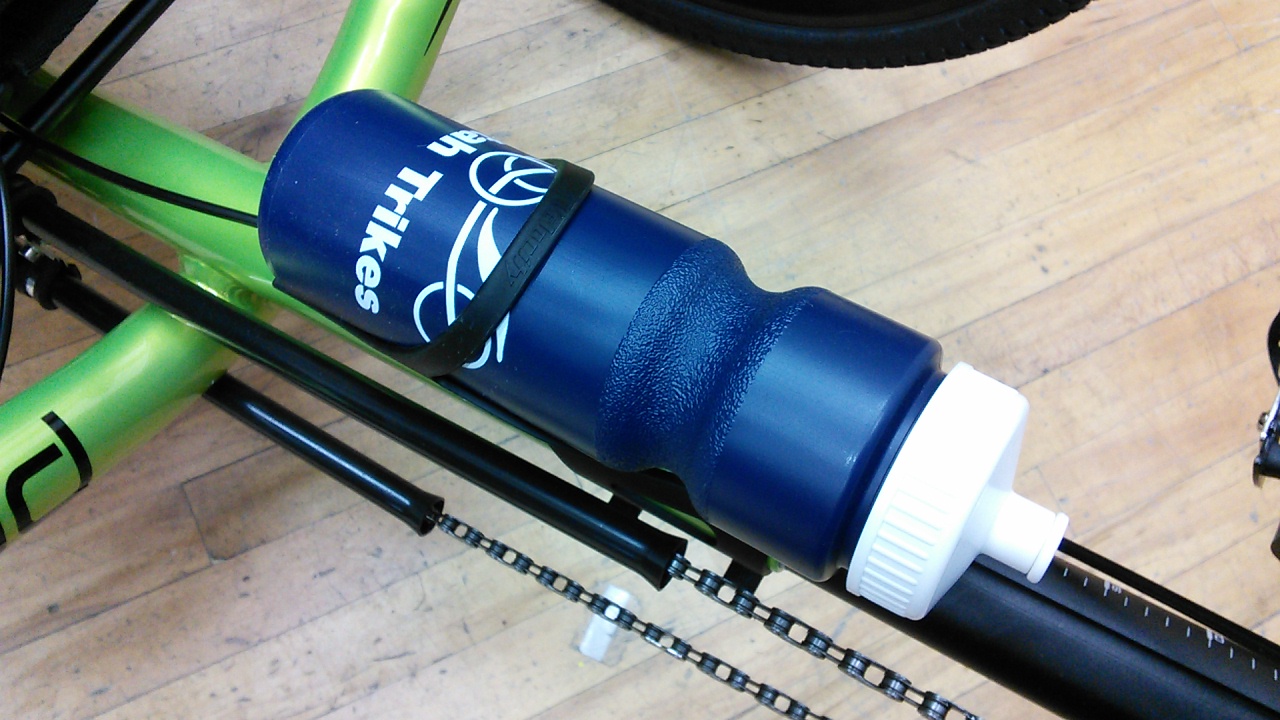 Velocity Bottle Trap Water Bottle Cage - Black - The Velocity water bottle cage is lighter than your average metal cage, and it's more effective in keeping your bottle with you. Featuring a more enclosed design, this cage is great for Recumbents that have a bad habit of throwing bottles out of standard cages.

---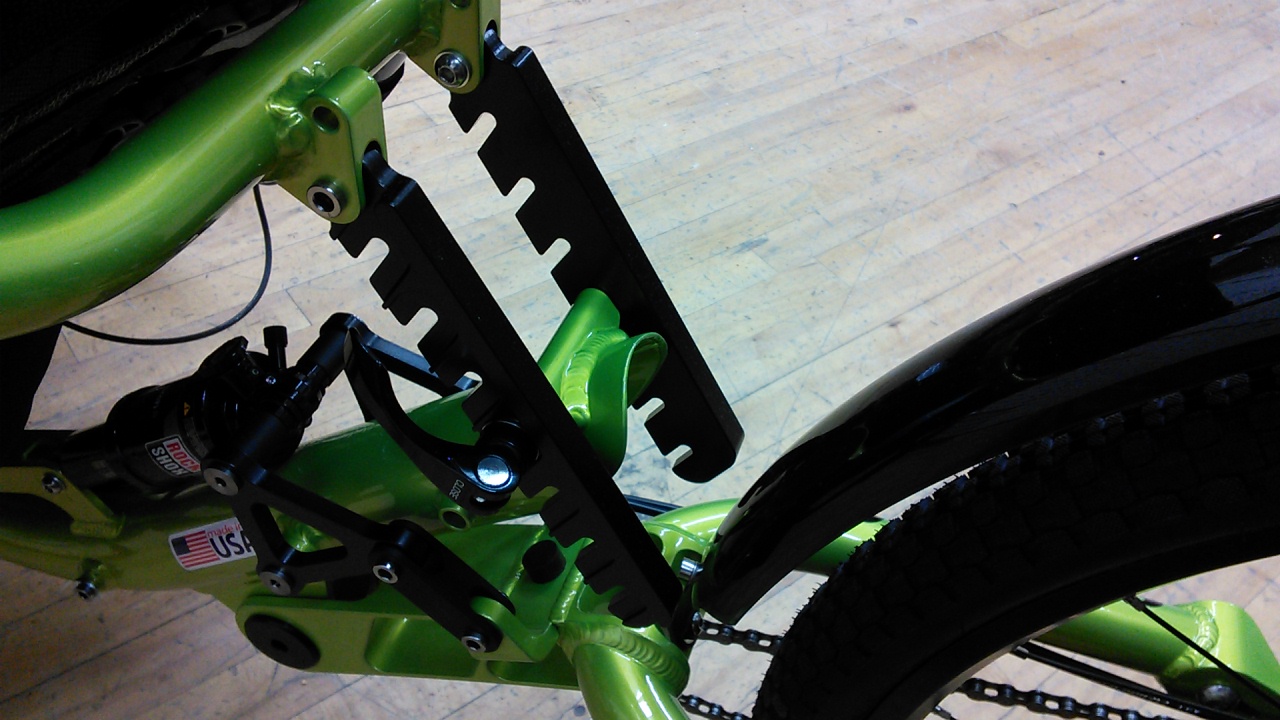 UTCustom Catrike Seat Extension - We have had so many people tell us that they wish their Catrike seat could go more upright. Well, now you can! Our seat extensions let you adjust the seat back to a nearly vertical position. Hey, it's your trike right? You gotta be comfortable!

---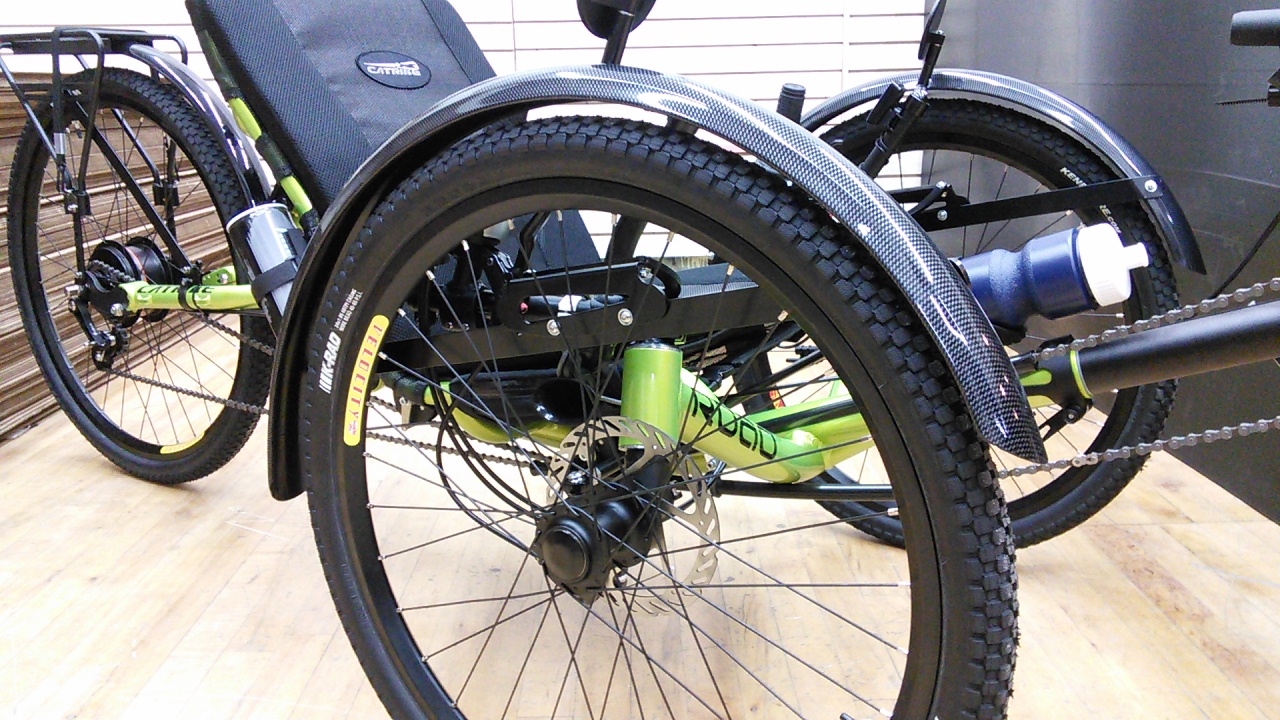 Catrike 20in Alloy Front Fender Set - Say goodbye to the old plastic fenders! The new Catrike 20in Front Alloy Fenders are here! Sleek and sturdy, these front fenders will be a great addition to your trike. Call us for color availability and pricing if you'd like to have them custom painted to match your Catrike or compliment the color of your trike. Check out our custom paint selections on our website. Please select the appropriate front fenders for your trike. Catrike models with front suspension require special brackets. Includes mounting hardware. WILL NOT WORK ON DUMONT OR ROAD AR

---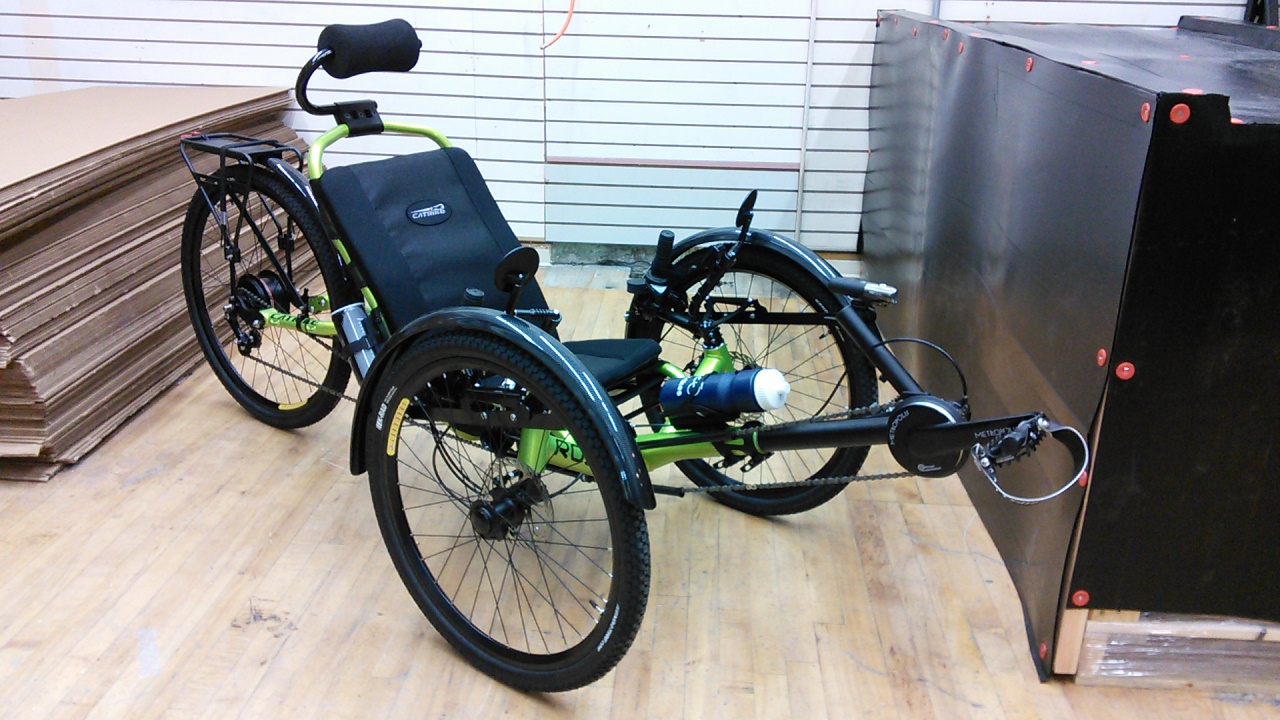 ---