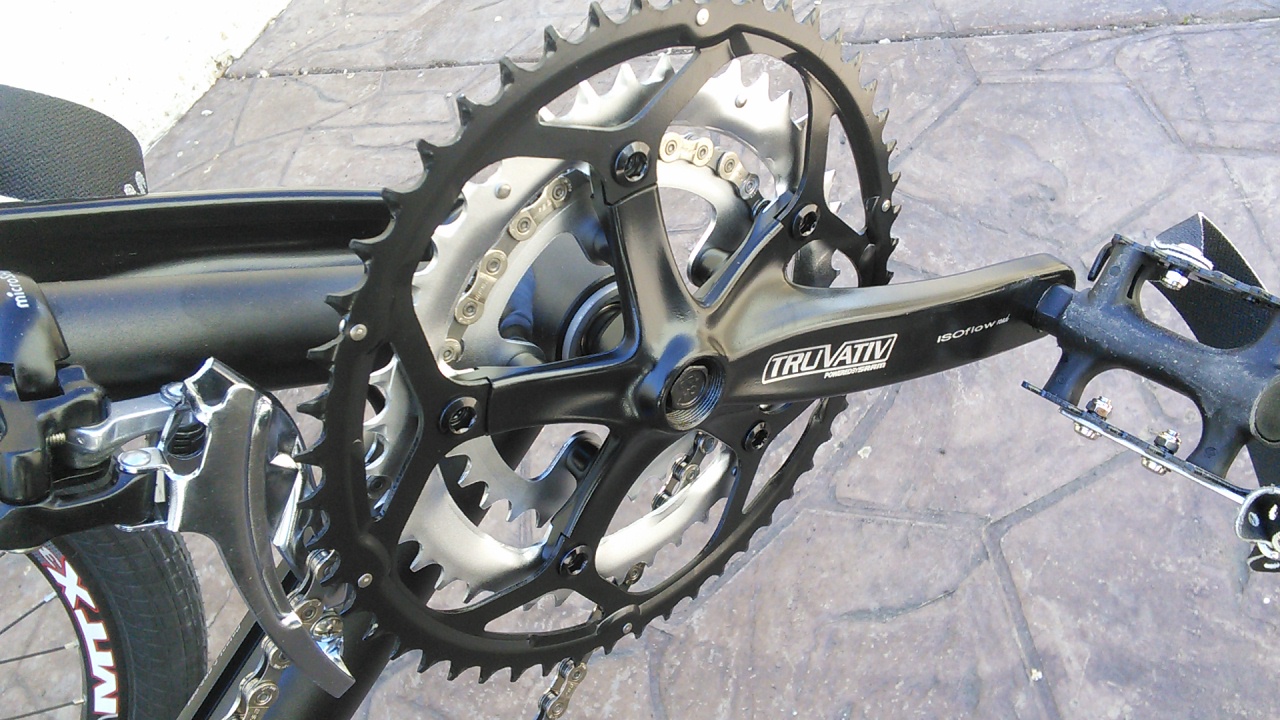 -
---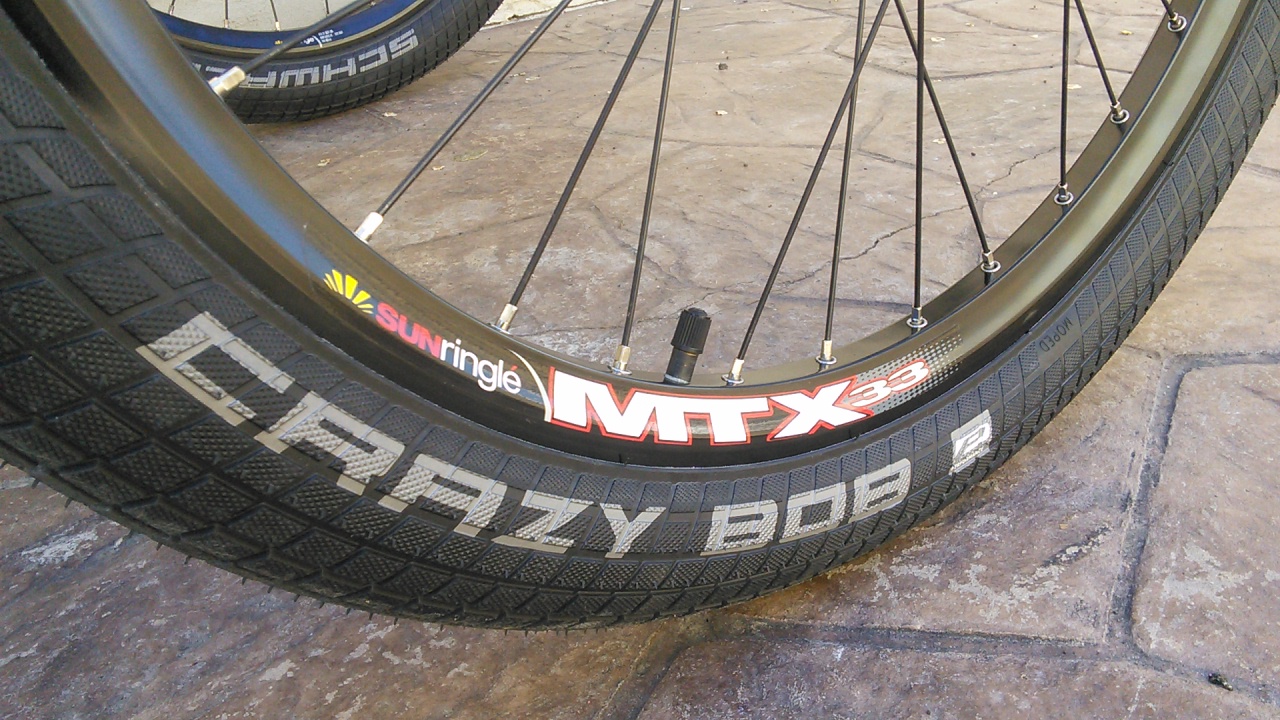 Schwalbe Crazy Bob 24x2.35 (60-507) HS356 Tire - ***OUT - NO ETA AT THIS TIME!*** Chilled on wild tricks and steep ramps. The wraparound tread has great grip in half-pipes and it's a snap forwards or backwards with such versatile handling characteristics. Special strengthening protects the sidewalls. -PSI: 30-65

---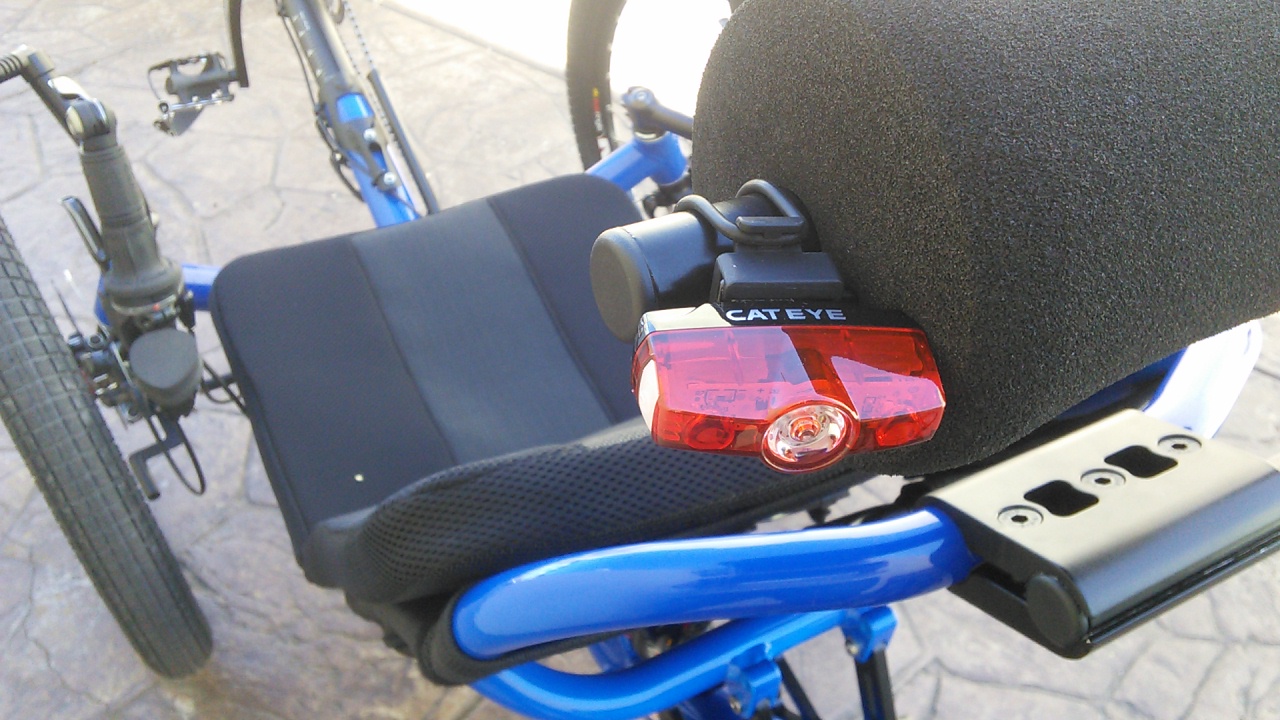 CatEye Rapid Mini Rechargeable Safety Taillight - The smallest member of the Rapid family packs a mighty punch. Features: Upgraded 25 Lumen Output. Rechargeable Li-ion Battery. Low-Battery Indicator. Battery Auto-Save. Modes/Run Time: -Constant: Approx. 3 Hours -Flashing: Approx. 30 Hours -Rapid: Approx. 5 Hours -Pulse: Approx. 20 Hours -Charge Time: Approx. 2 Hours Via Micro USB

---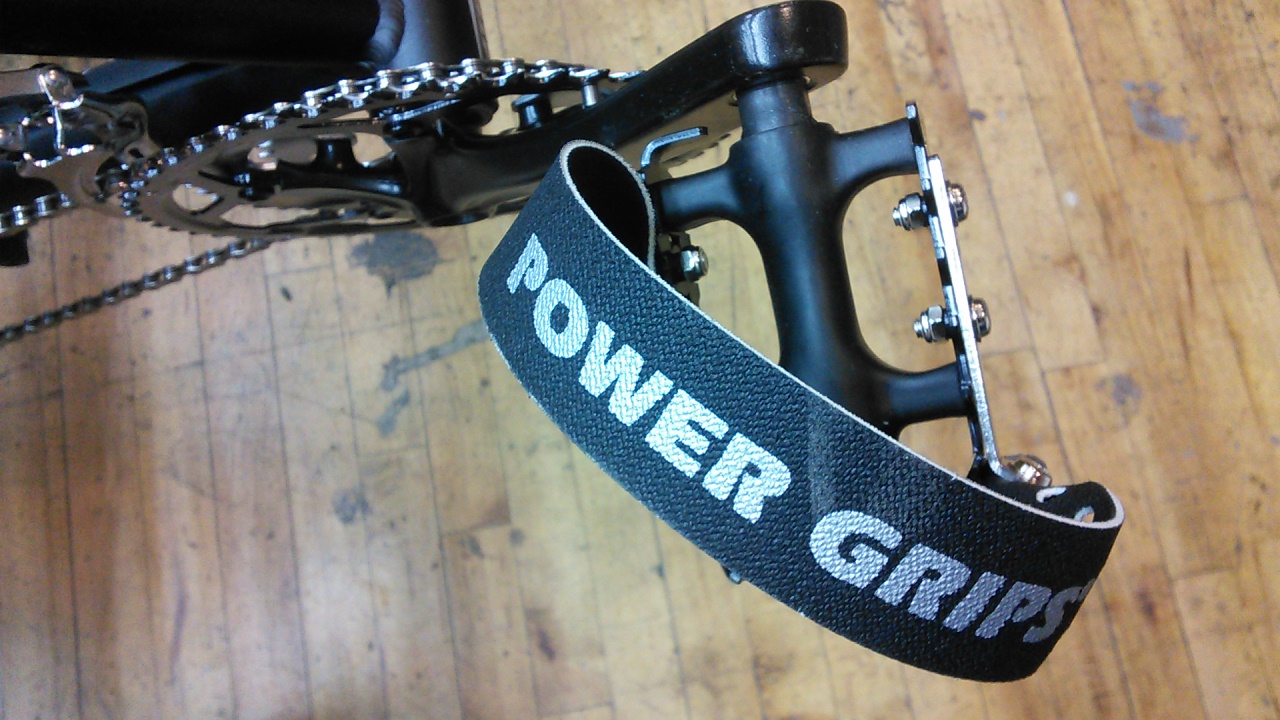 Power Grip Sport Pedal and Strap Set - Don't want to have your feet come off the pedals but don't want to wear special cycling shoes? Helping you avoid the hassle of special shoes, the Power Grip straps hold your feet securely on the pedals while wearing your favorite pair of sneakers. A favorite option on many recumbent bicycles and trikes. To use, just put your feet through the straps at an angle. When your foot straightens out the straps lock against your shoe. Simple and effective.

---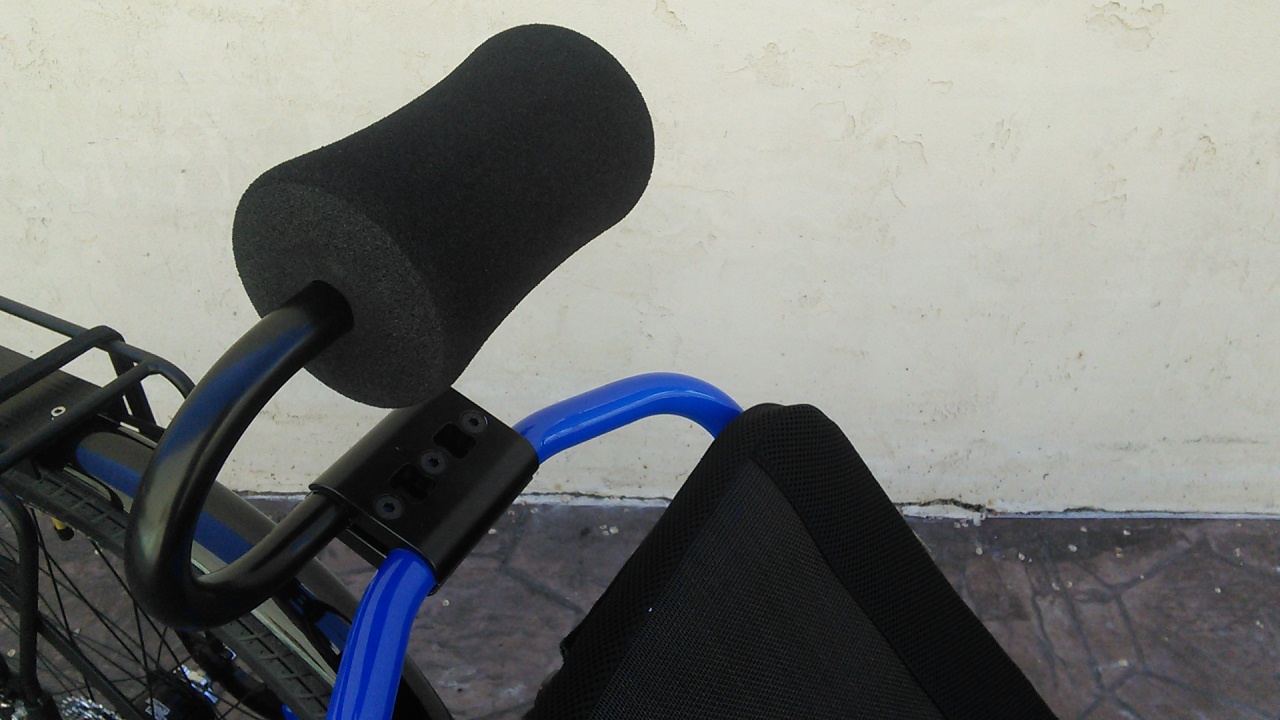 UTCustom Adjustable Super Headrest - Serious riders want serious comfort. That's why we created the Super Headrest. Our headrest is adjustable and functions as an additional support for your shoulders, neck, and head. Compatible with All Catrikes

---
---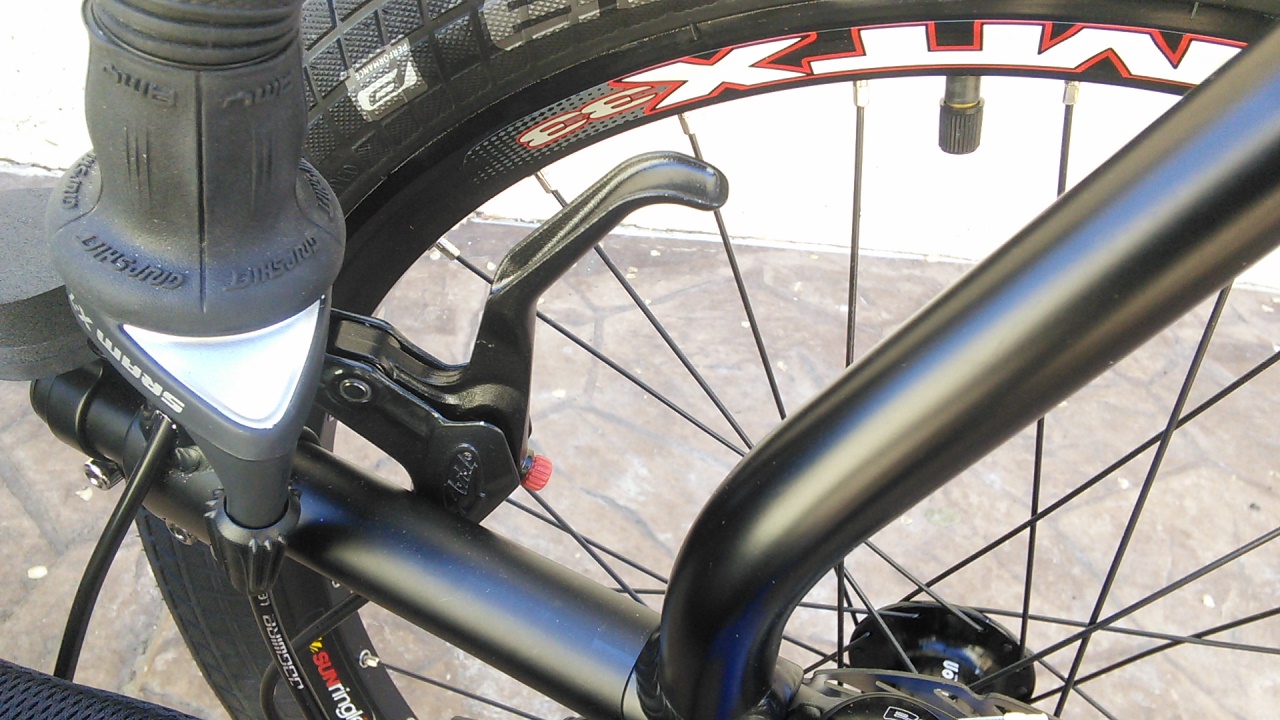 Avid Speed Dial 7 Levers (Pair) - The Speed Dial 7 brake levers allow you to change the pull leverage to get the perfect braking feel. The levers will work with all of our mechanical brakes. These levers are the perfect match for the BB7s.

---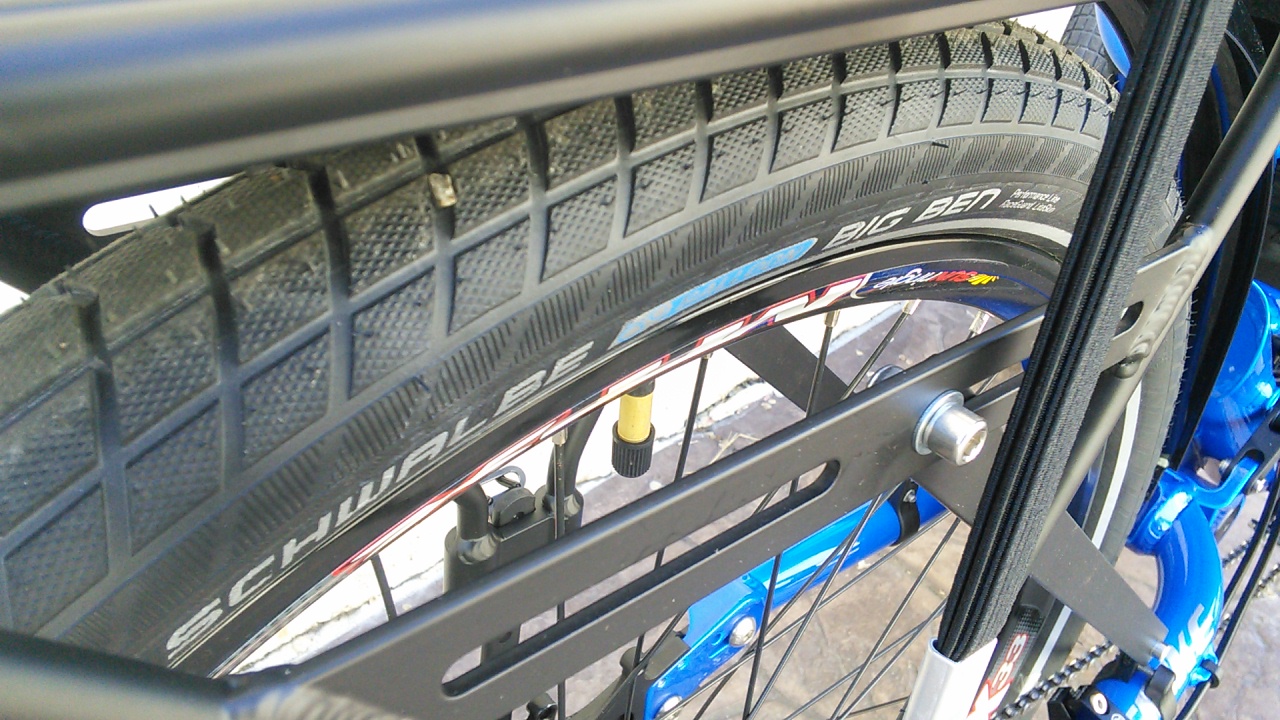 Schwalbe Big Ben 26x2.15 (55-559) HS439 Black Tire - Big Apple got a brother. The comfort is the same, but the tread profile is slightly taller, giving better grip in mixed off-road conditions. -PSI: 30-55

---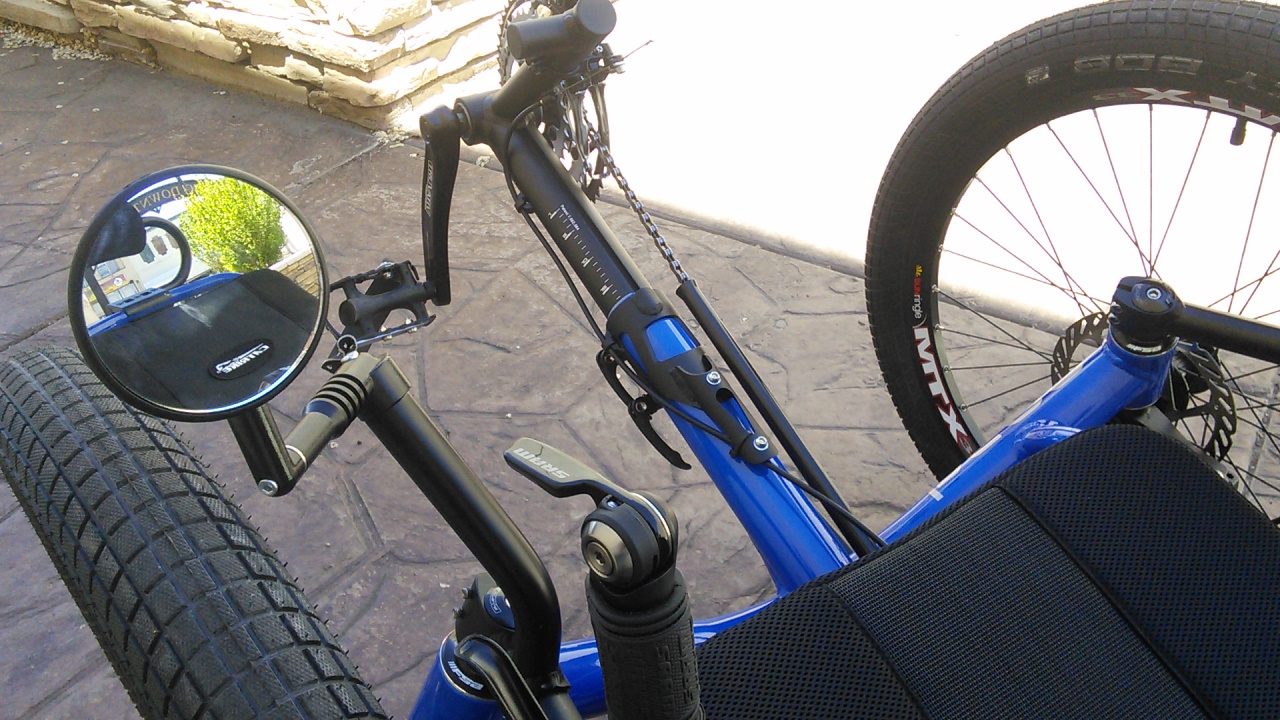 Mirrycle Mirror - The Mirrycle Mirror is by far the most popular mirror for recumbent trikes. It is well made, attaches to any 7/8in tube or handlebar and is easily adjustable. This is an essential safety item for anyone riding a recumbent bike or trike on the street.

---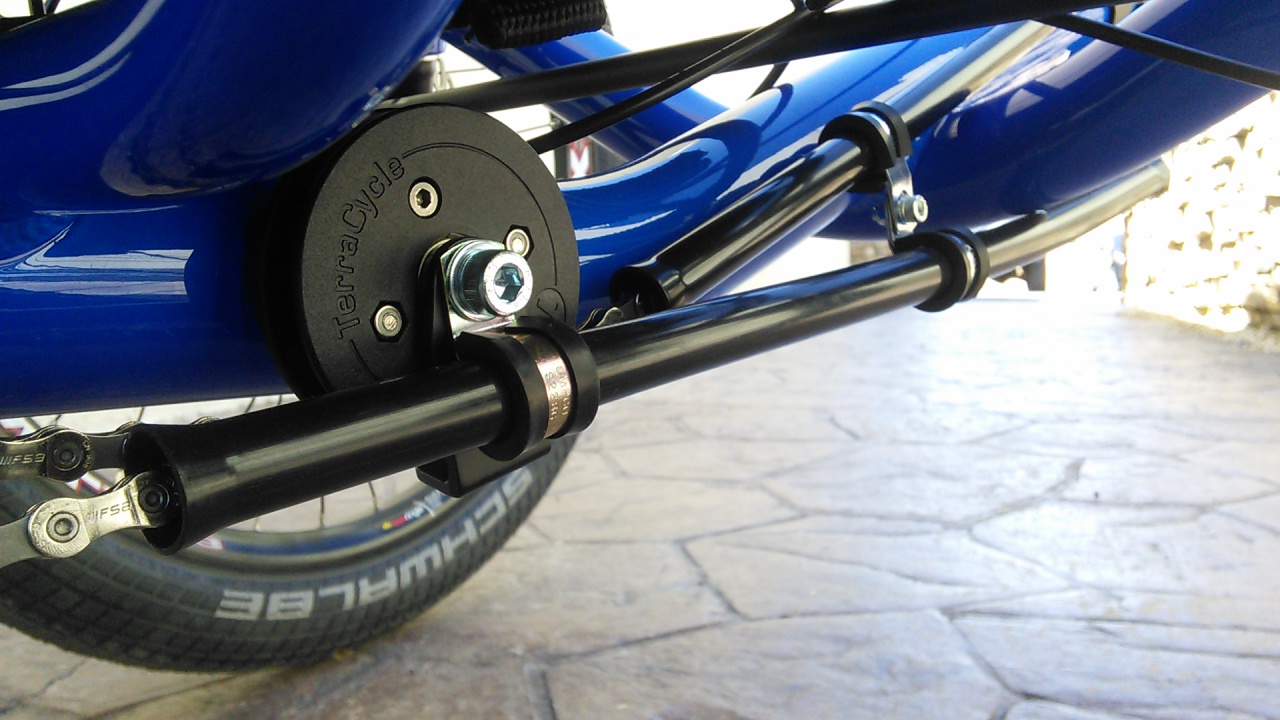 Catrike Chain Tube Assembly - The stock Catrike chain routing uses low-friction PTFE tubing to guide the chain around the cruciform section of the frame. The ends of the tubes are flared for quiet and smooth running.

---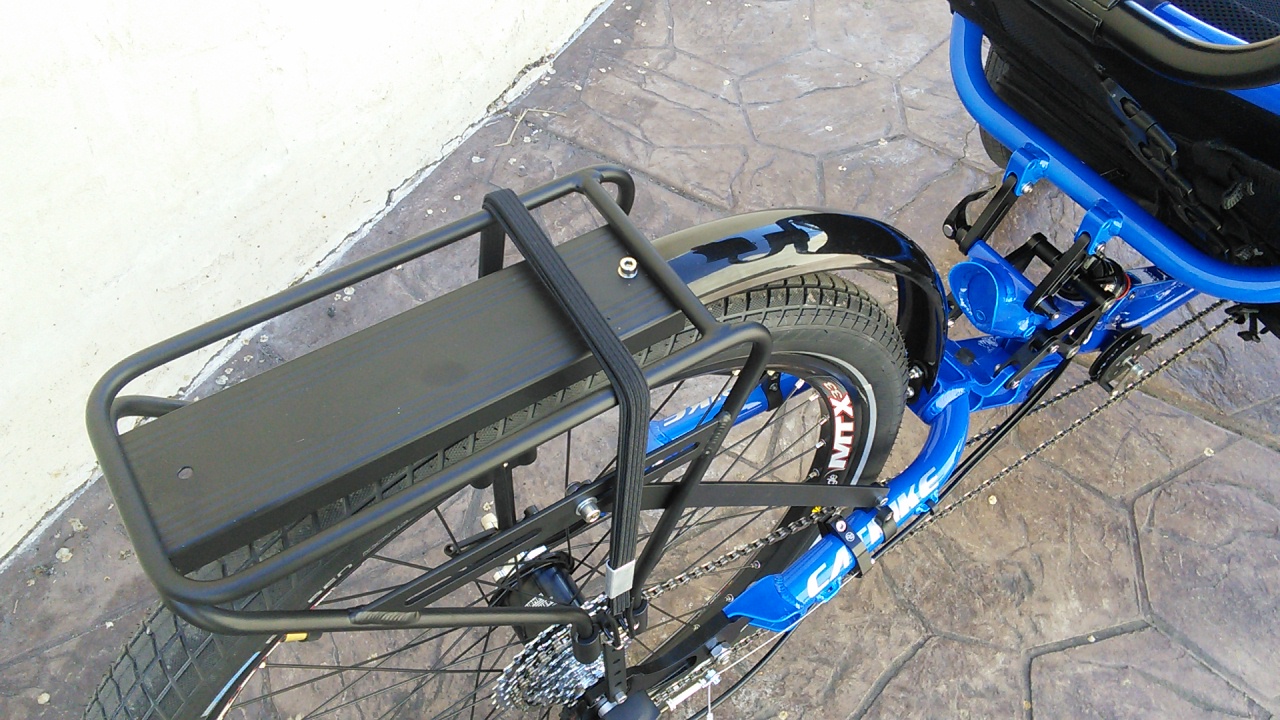 Utah Trikes Rack with Integrated Fender for Annihilator - Our adjustable rack fits the Annihilator perfectly. With this option we mount the fender directly to the rack to eliminate the traditional wire stays. This makes the fender much more rigid and secure and keeps the rack height as low as possible.

---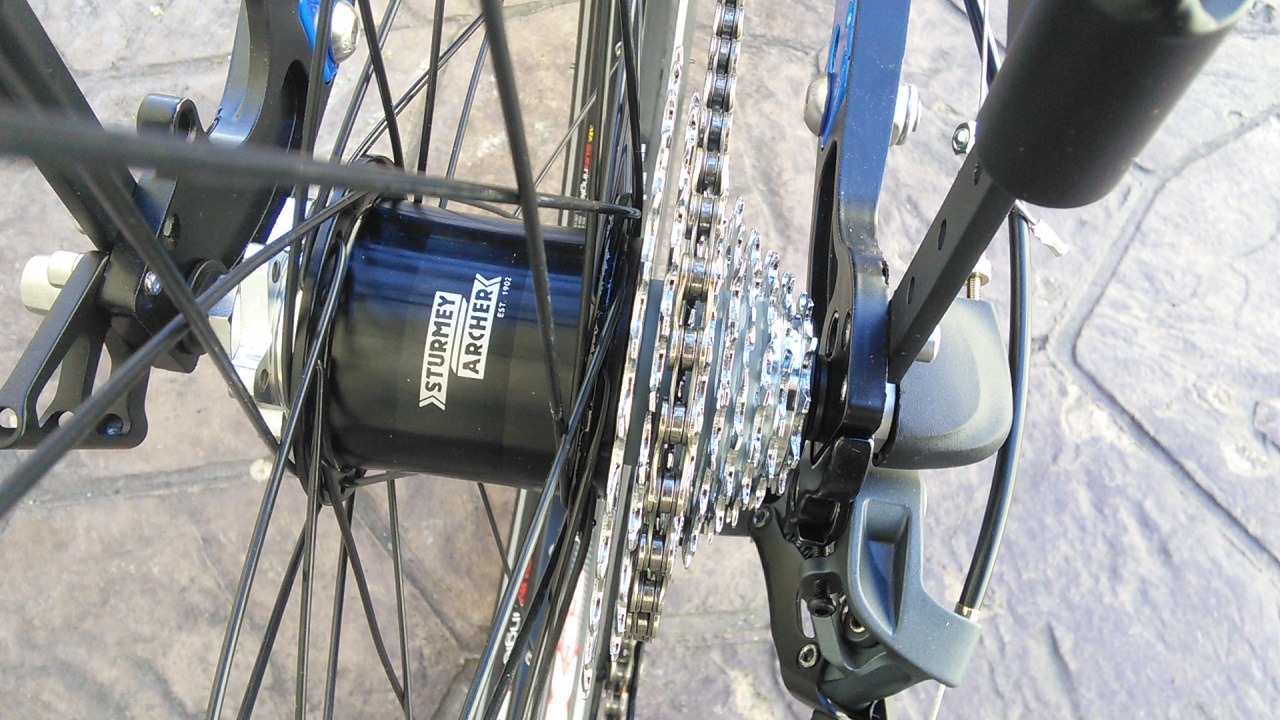 Sturmey Archer CS-RK3 DualDrive 3-Speed Hub Kit - 36H - Want a wide gear range? This drive will get you higher highs and lower lows. Hub requires 3-speed indexed shifter and cable. Specific setups also require a cable stop. -Disc Compatible -135mm -(3x8, 3x9, 3x10)

---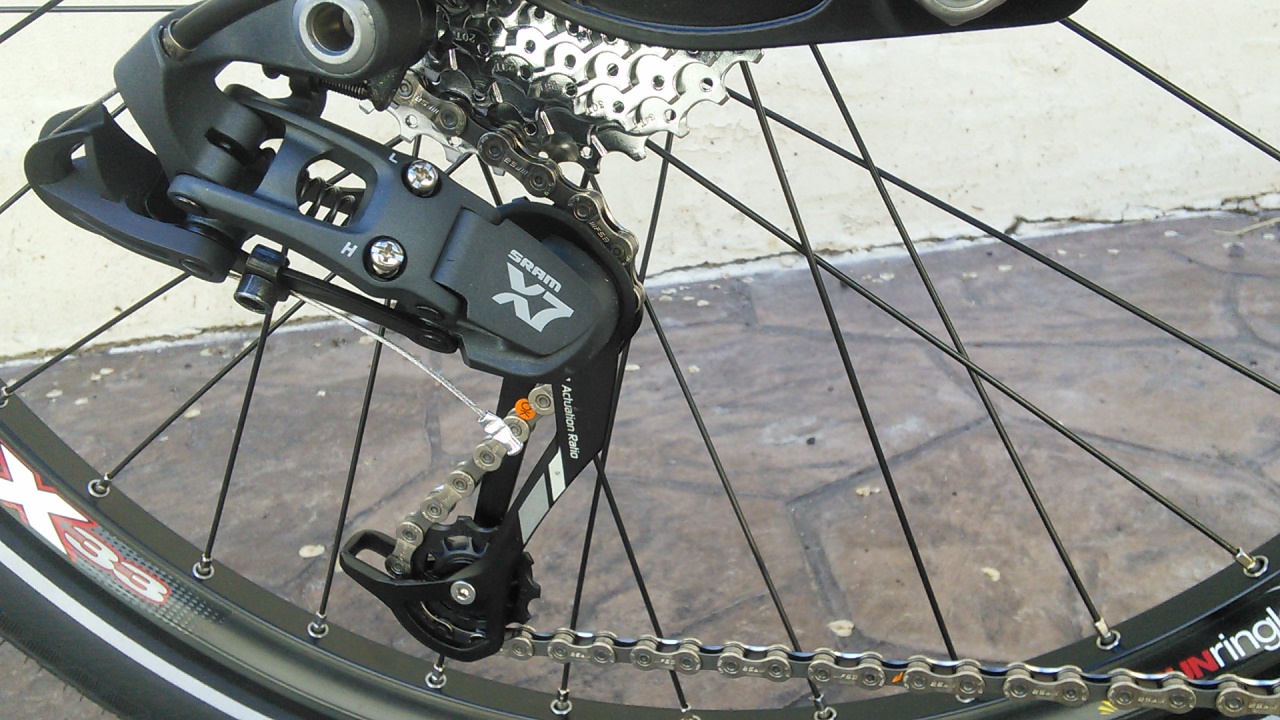 SRAM X7 9-Speed Long Cage Rear Derailleur - ***DISCONTINUED***

---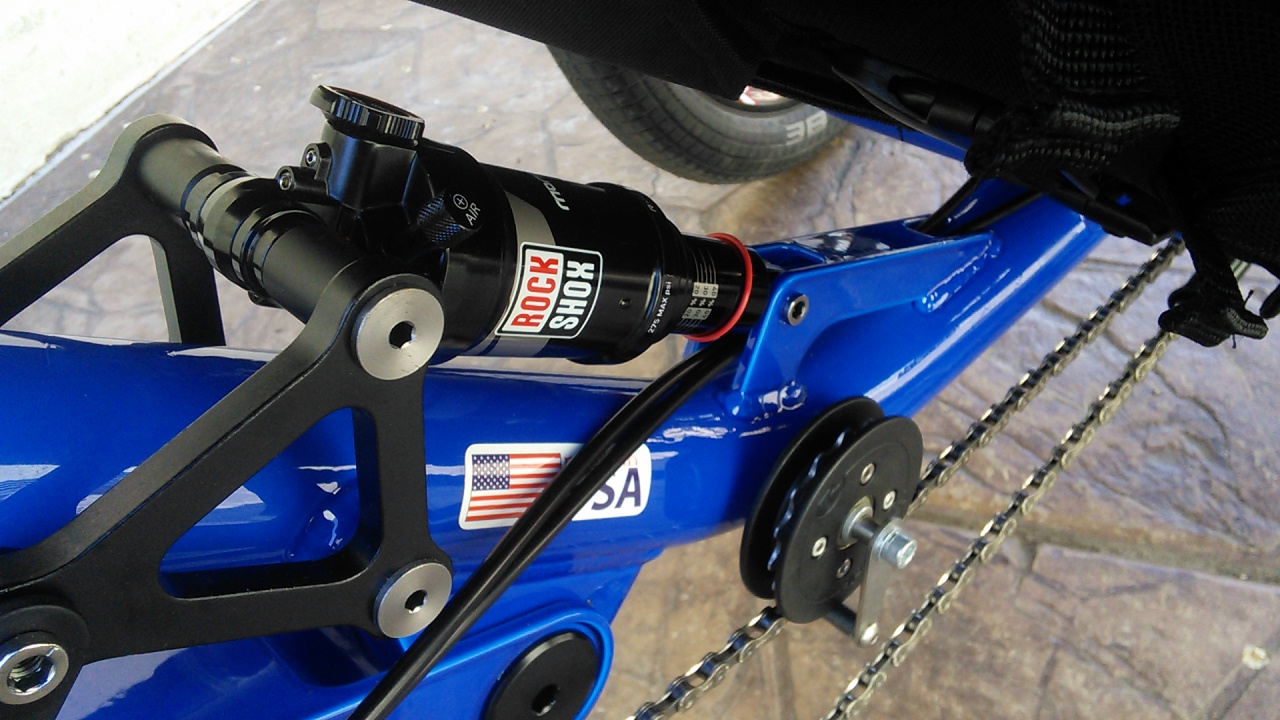 ---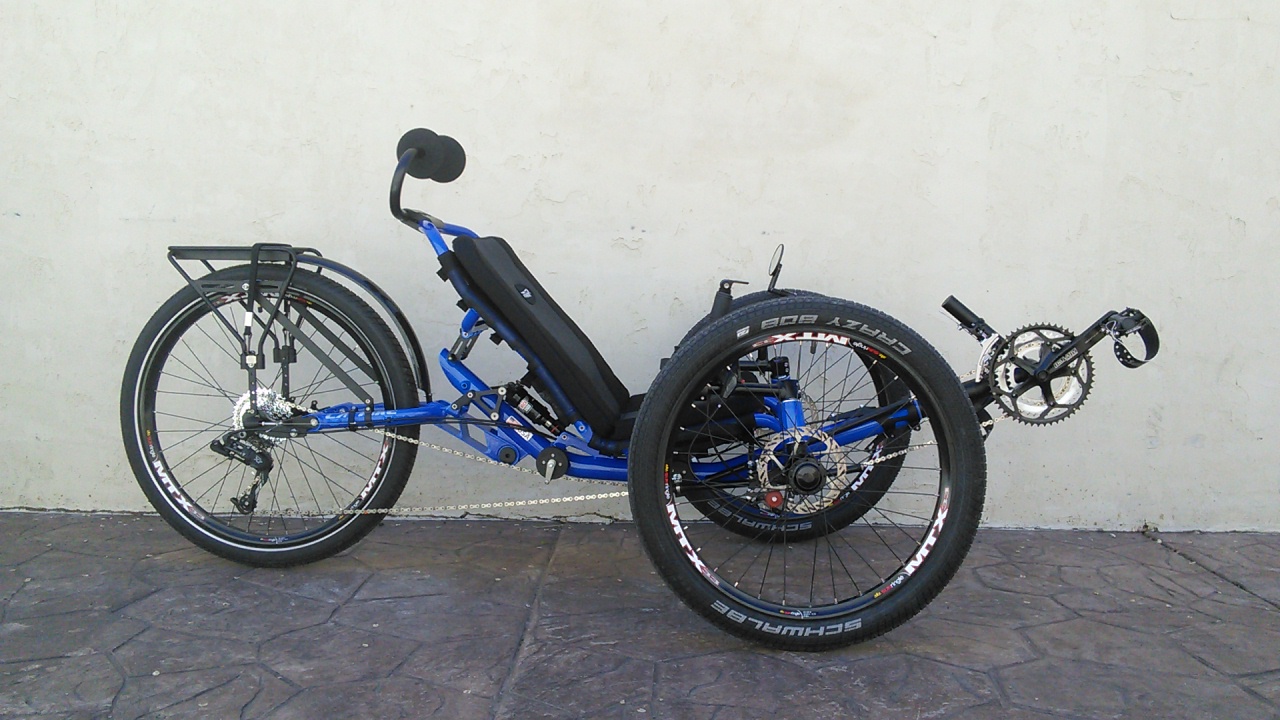 ---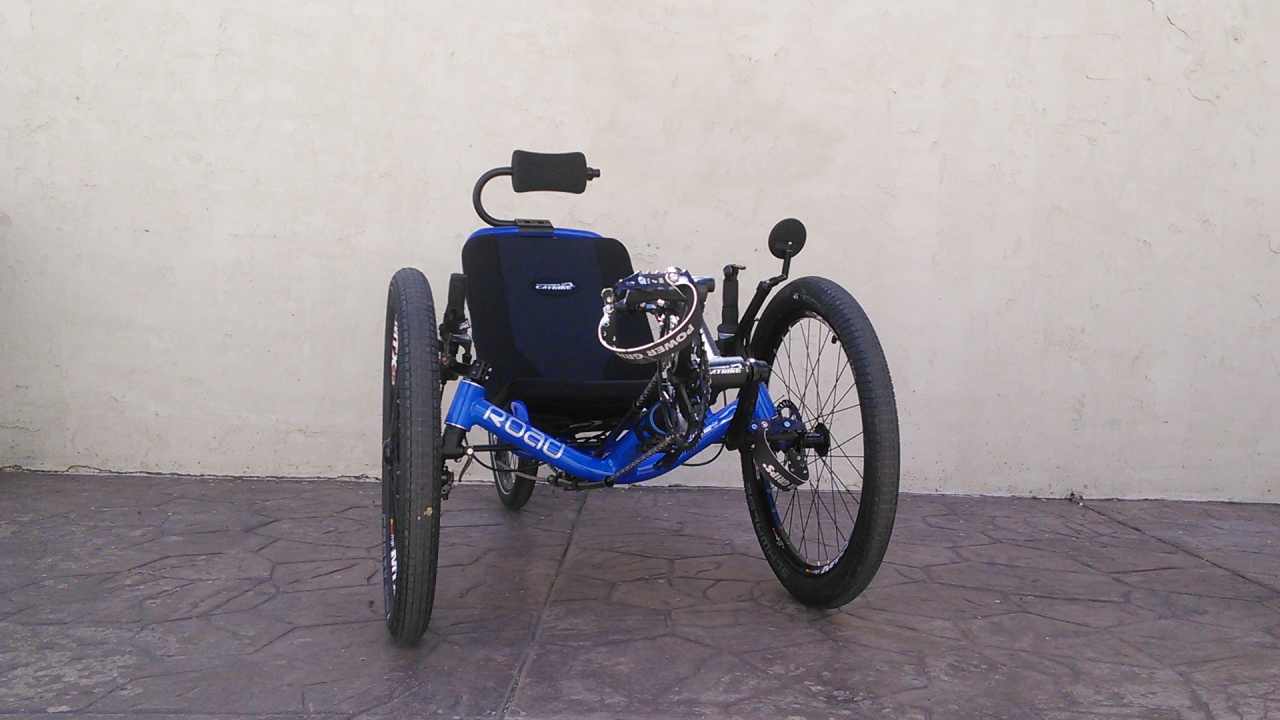 ---