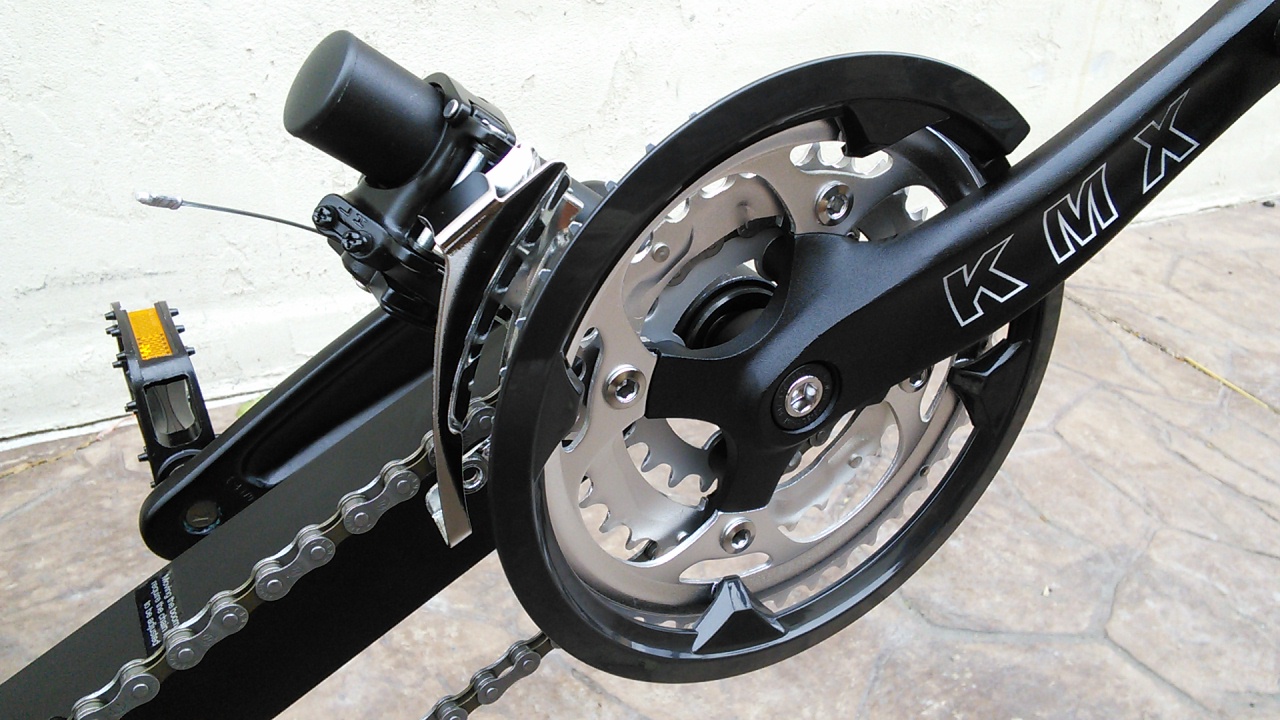 -
---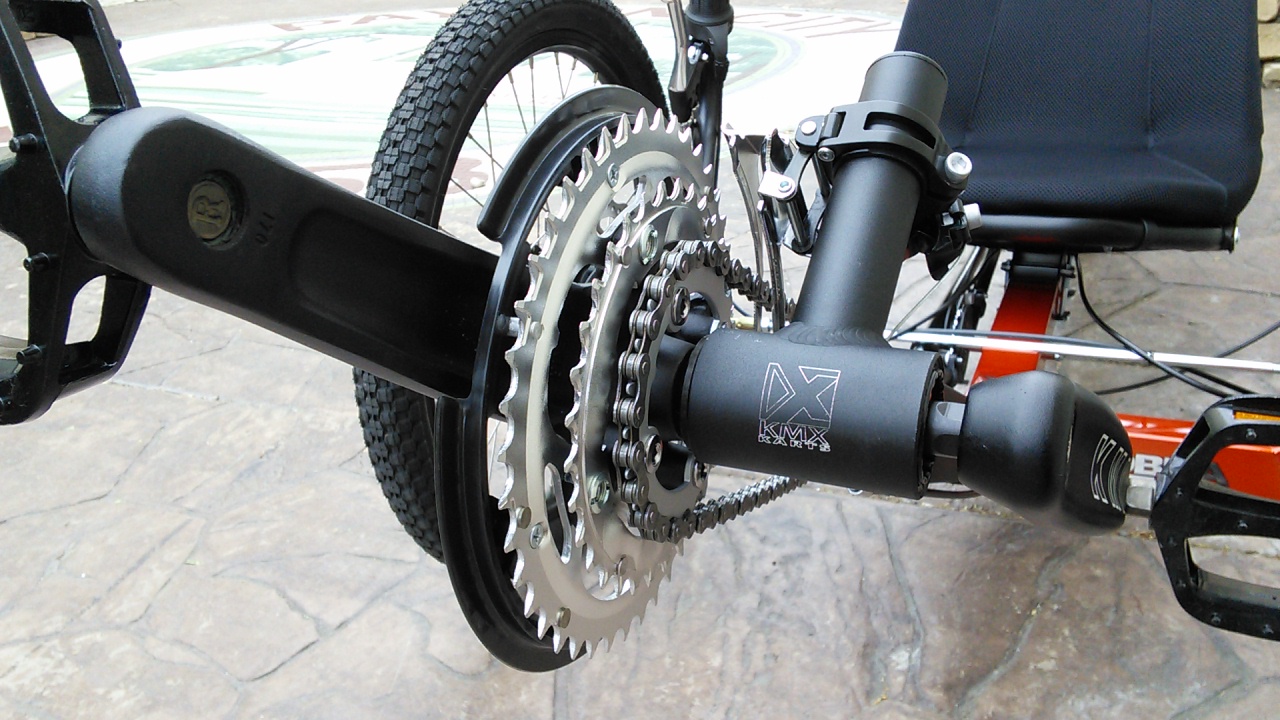 ---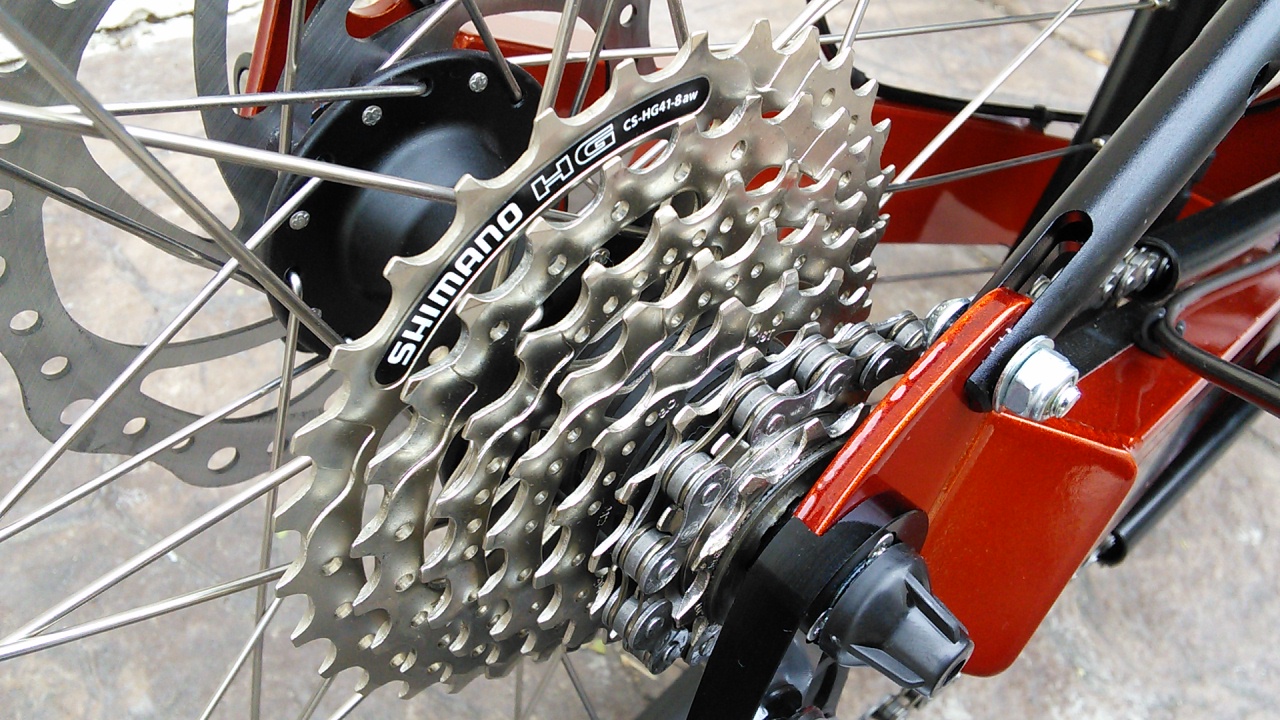 Shimano 11-32t 8sp Cassette w/Altus Derailleur, Microshift 8sp Grip Shifter and 8sp Chain -

---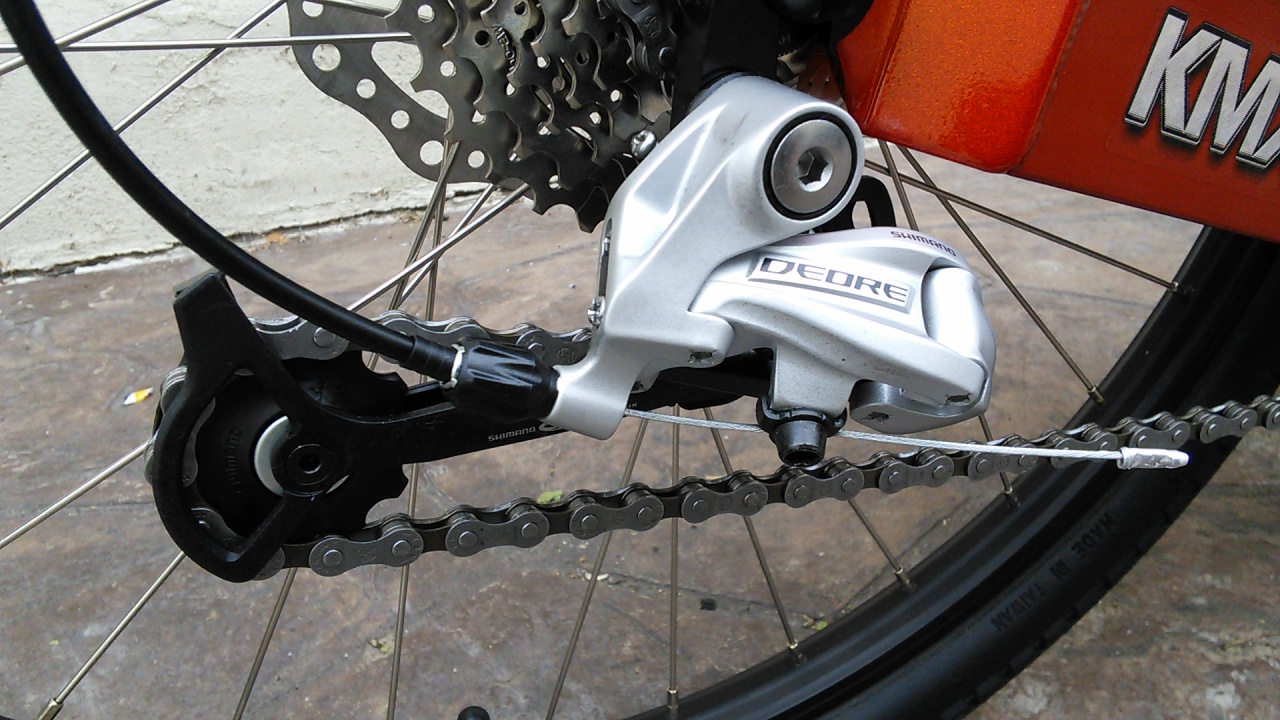 ---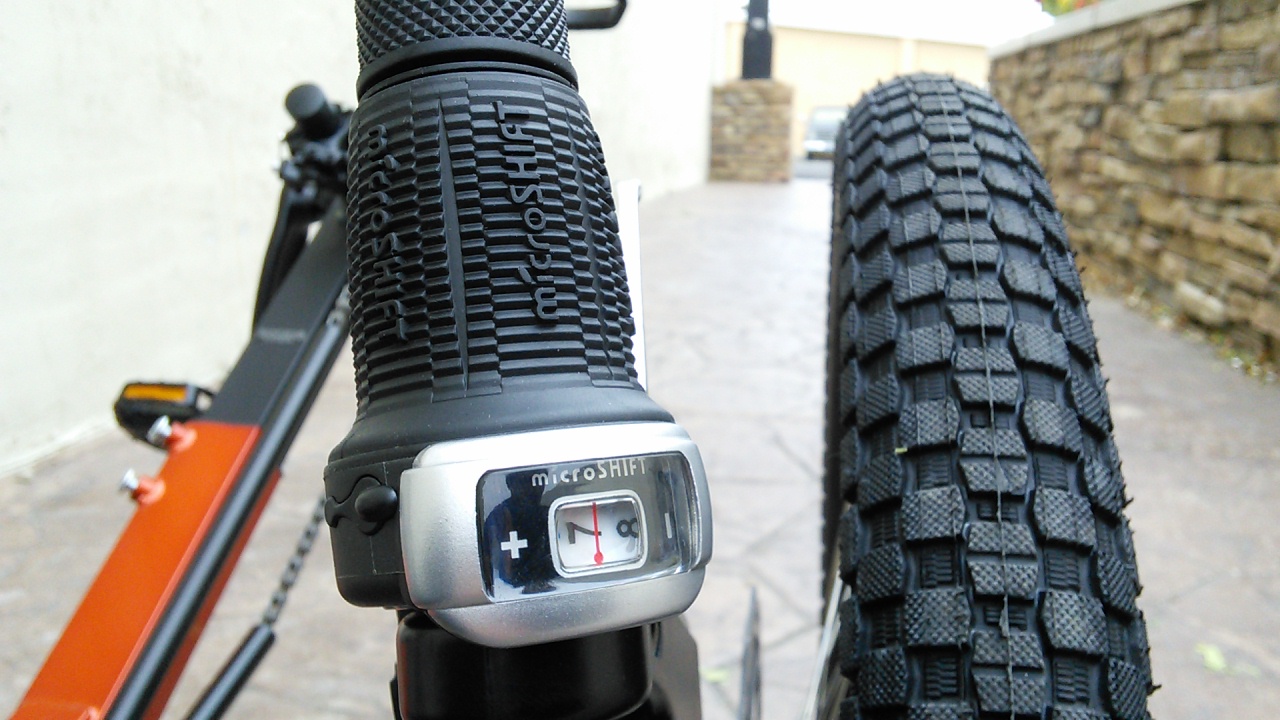 ---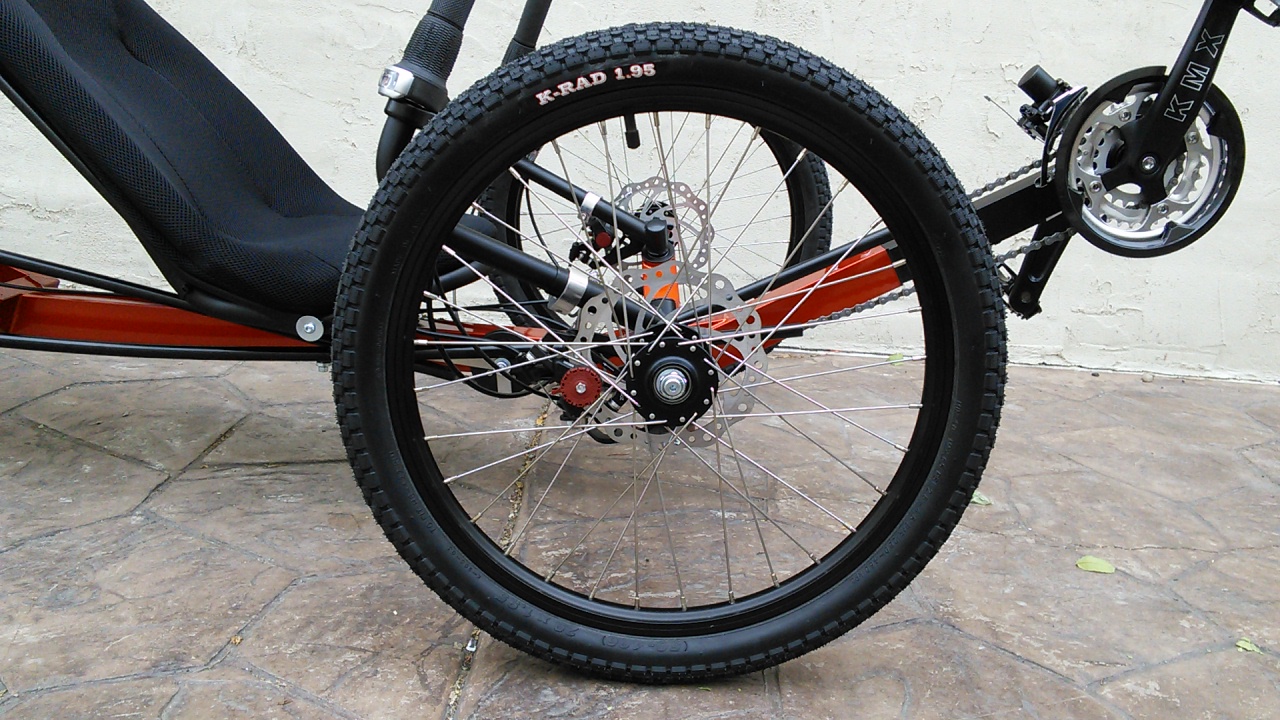 Kenda K-Rad 20x1.95 Steel Bead Tire - -Checkerboard-shaped knob design -Knurled tread surface for traction and control -Ribbing between knobs strengthens the casing -ISO Diameter: 406 -ISO Width: 50mm -PSI: 65

---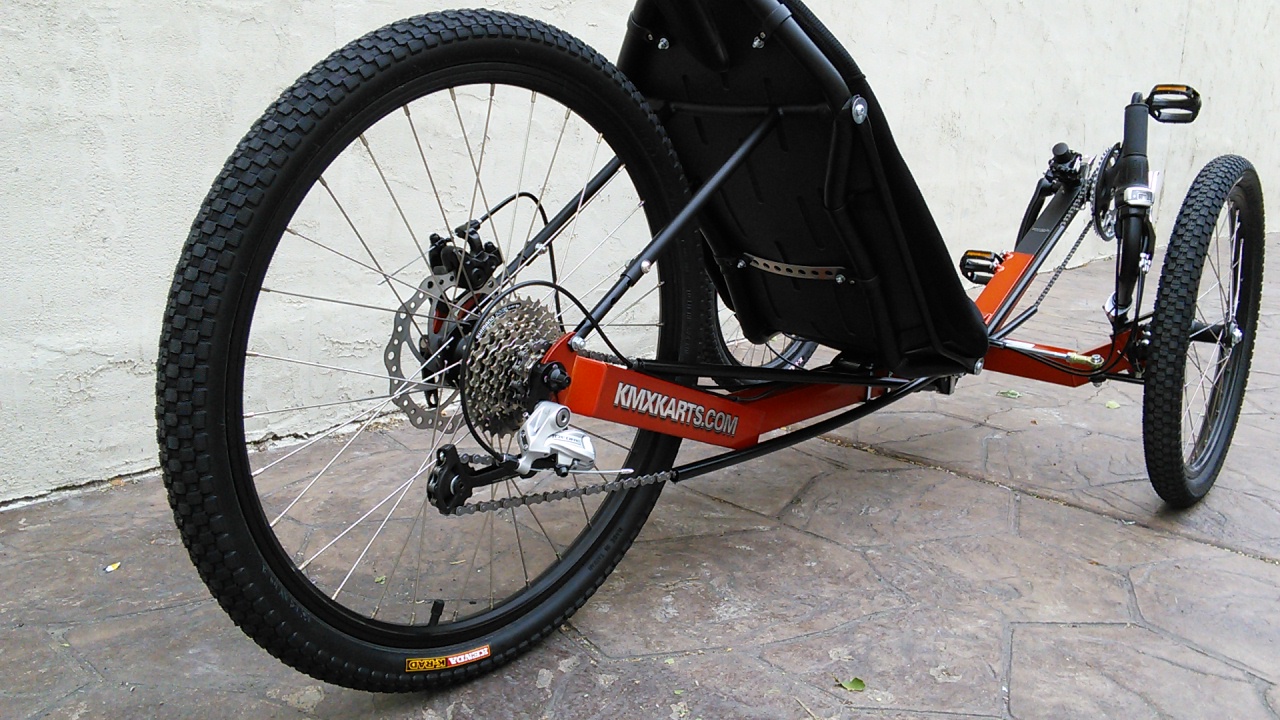 Kenda K-Rad 24x2.3 Steel Bead Tire - -Checkerboard-shaped knob design -Knurled tread surface for traction and control -Ribbing between knobs strengthens the casing -ISO Diameter: 507 -ISO Width: 58mm -PSI: 80

---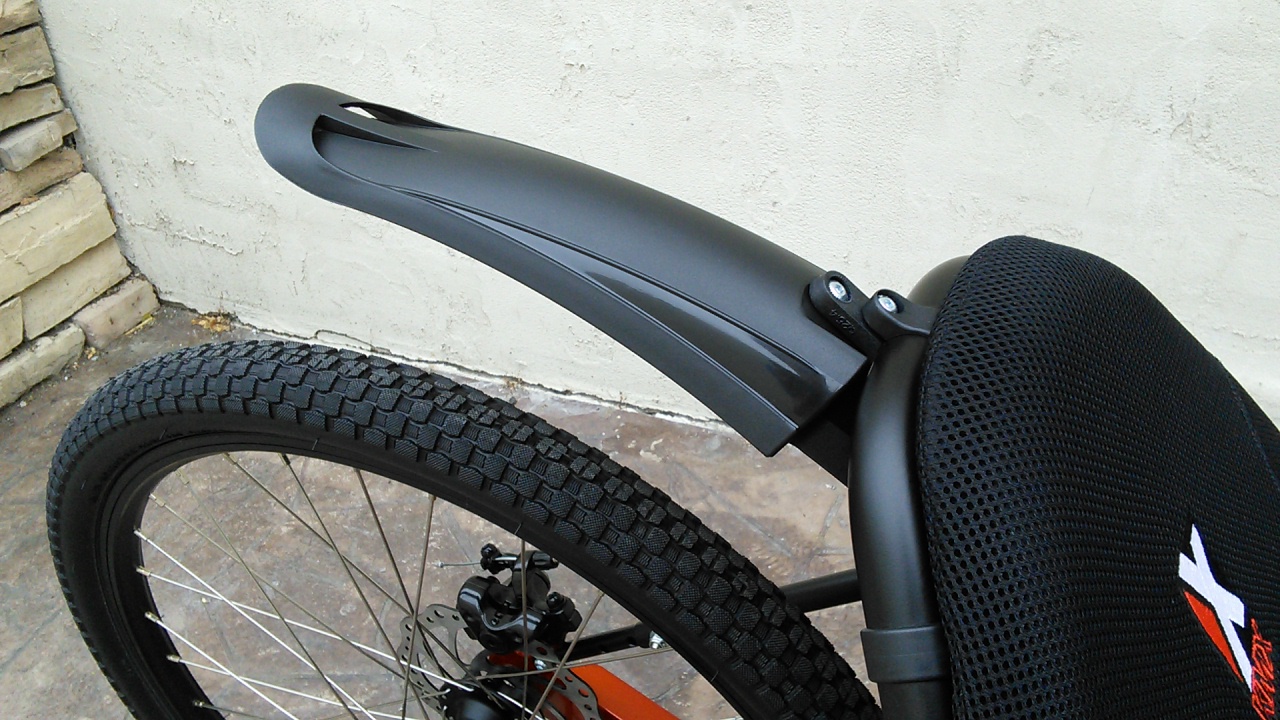 KMX Rear Mudguard Fender - Who likes dirt, sand, mud or water hitting the back of their head as they ride? That's right. No one. This minimalist fender looks sharp and works on several other brands of trikes. It comes stock on all our KMX Karts.

---
---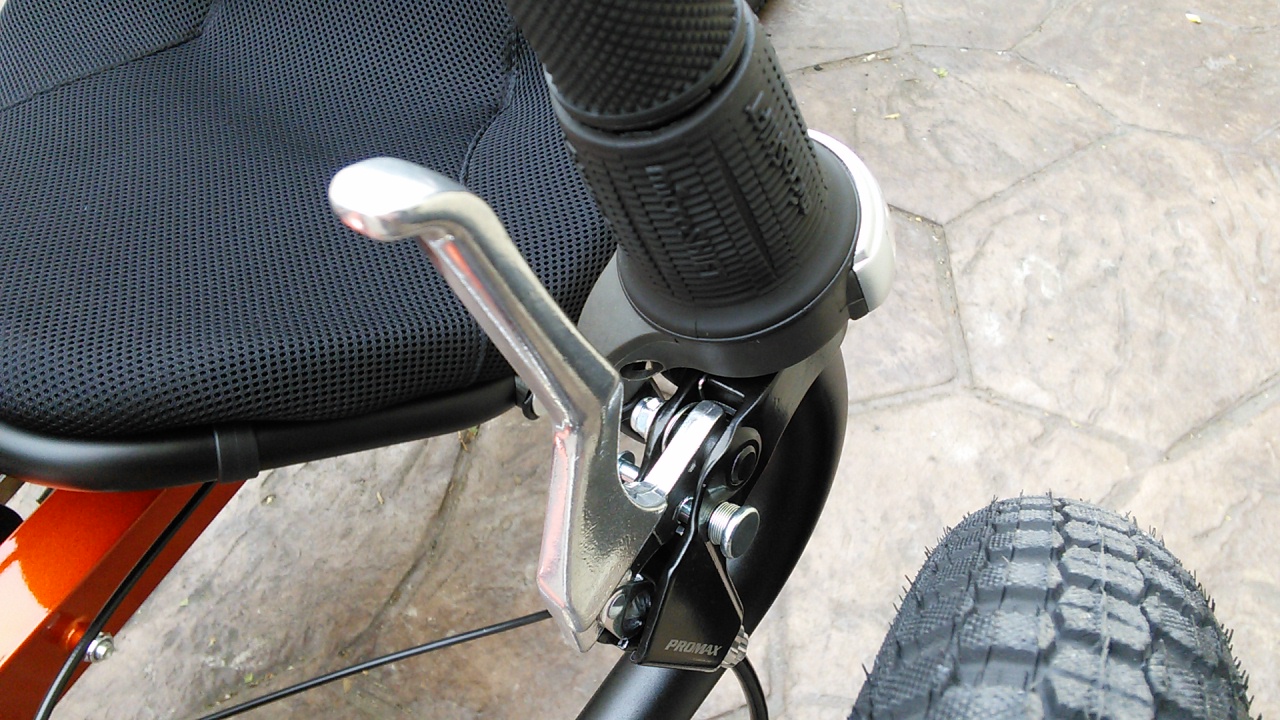 SunLite Locking Brake Lever Set - These locks act as parking brakes and replace having to use parking straps. Forget worrying about your trike rolling away, especially with two locking brakes instead of just one.

---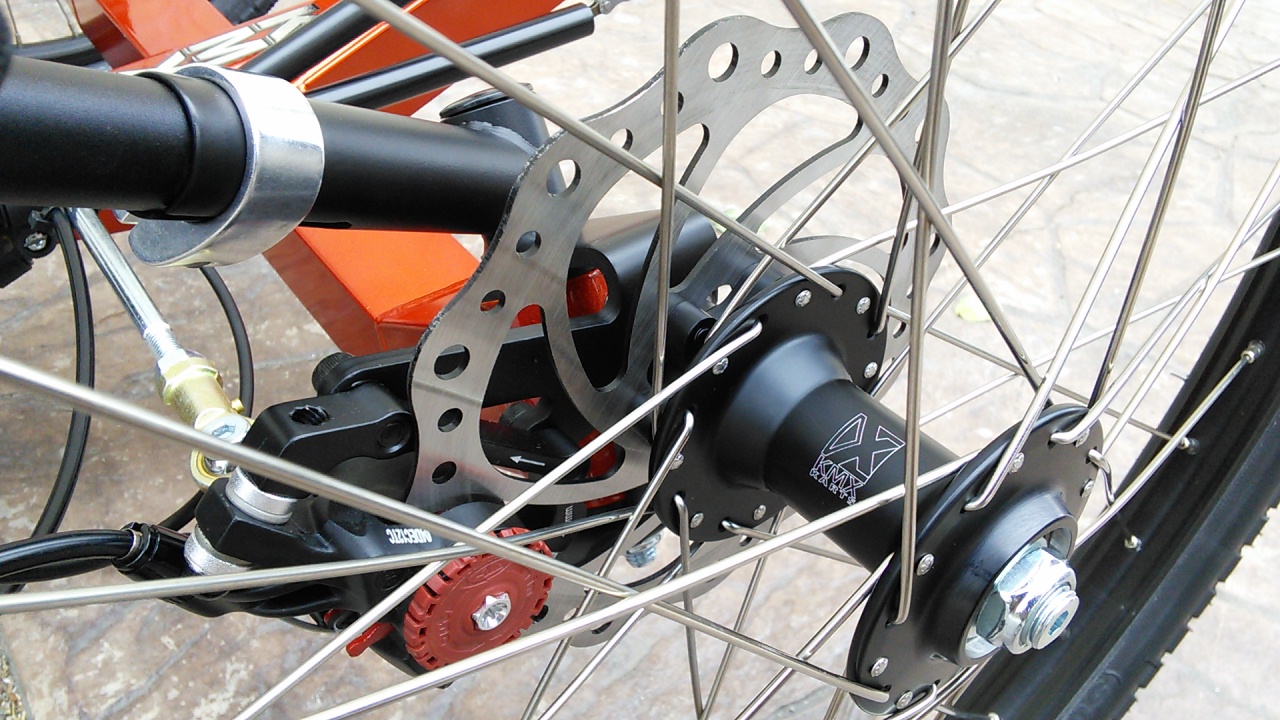 Avid BB5 Front Disc Brake Kit (pair) - This kit includes everything you need to convert your trike's brake system to the BB5 disc brake system. Perfect for an upgrade on a KMX, or any homebuilds.

---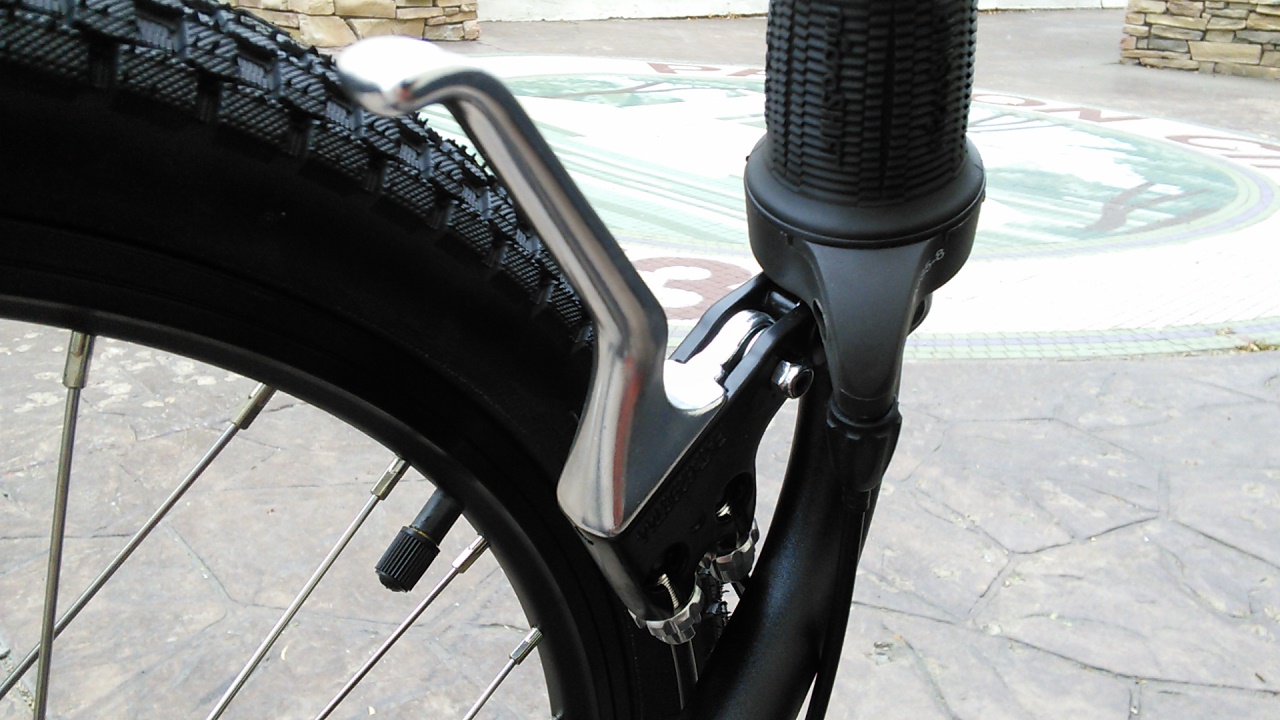 ---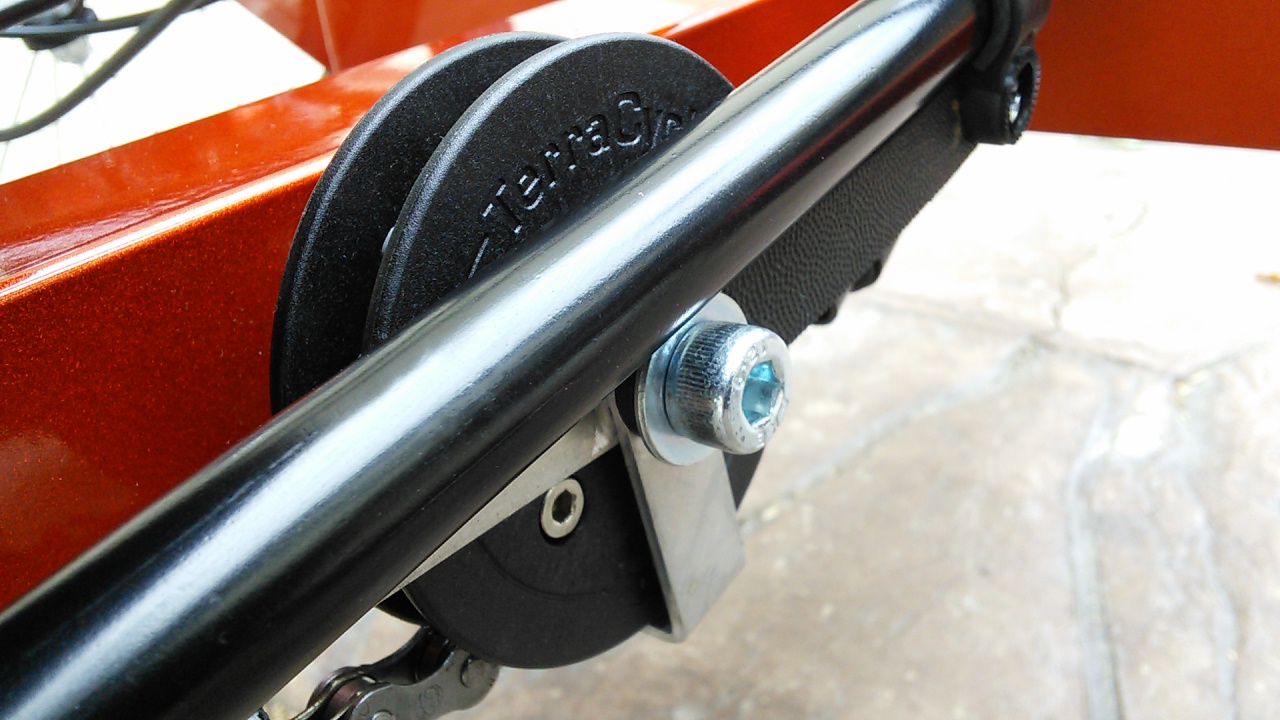 TerraCycle Sport Power Idler - The TerraCycle Sport Power Idler is the second best power idler on the market (second only to the Elite Power Idler). With aerospace grade ballistic nylon side plates, tough metal core, durable aluminum cog and top of the line ABEC-7 steel bearings, this rugged, workhorse idler will give you years of trouble-free improved drivetrain performance. It's solid, it's quiet, and, quite frankly, it's beautiful. For miles and miles, the Sport Power Idler will prove itself a reliable, quality addition to your recumbent. 8mm Standard Bearing 15 Tooth

---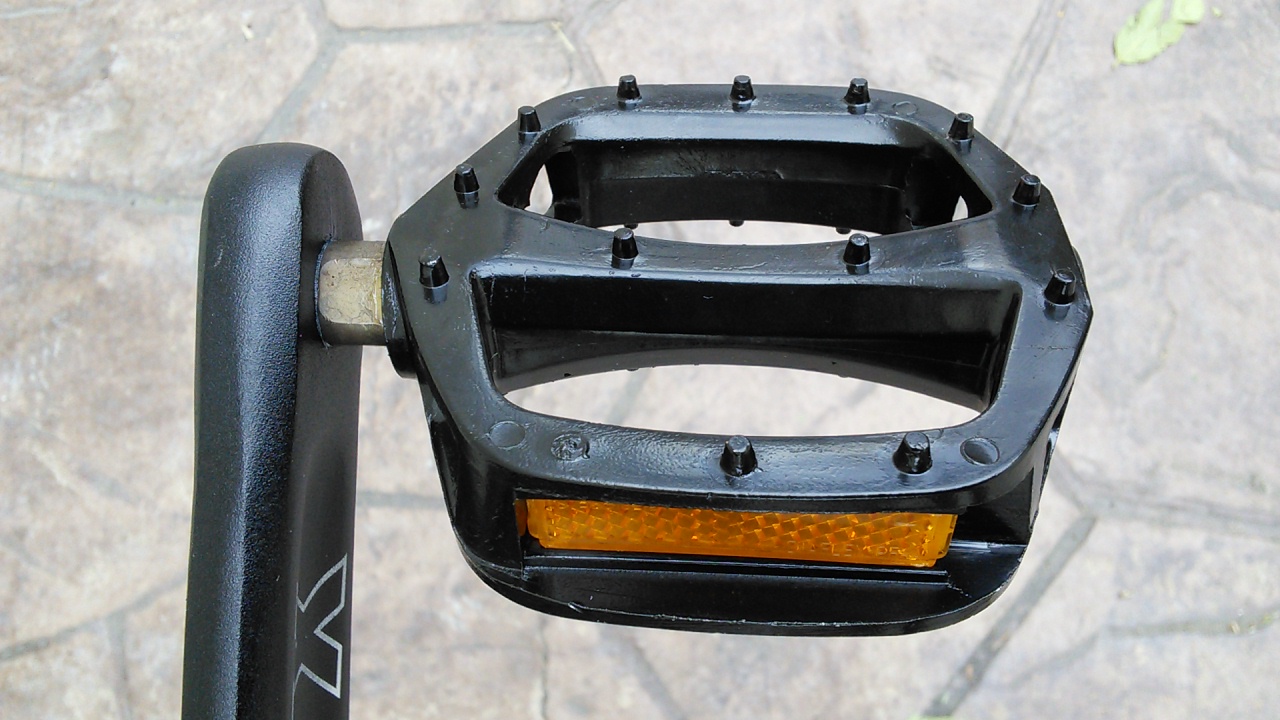 KMX Wide Platform Pedals - Standard pedals that come stock on all KMX models

---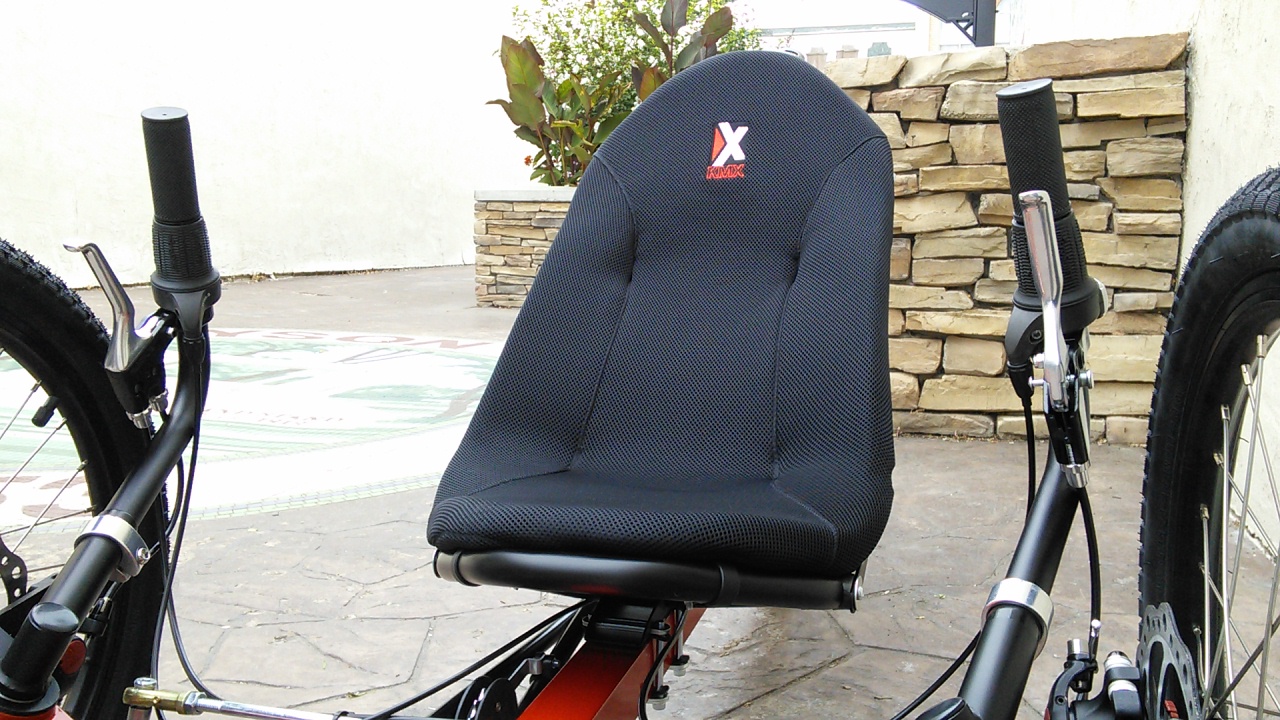 KMX Bucket Seat (aluminum) - This aluminum seat is 3lbs lighter than the KMX steel seat and comes standard on the KMX Venom.

---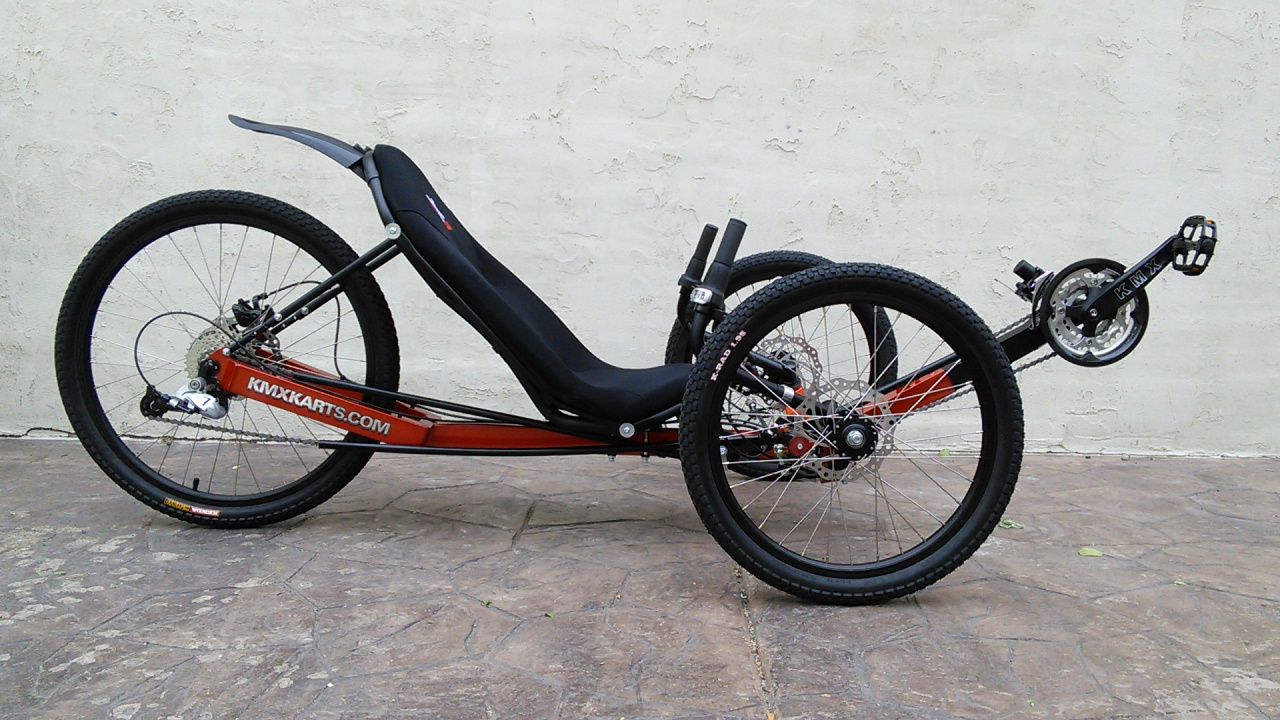 ---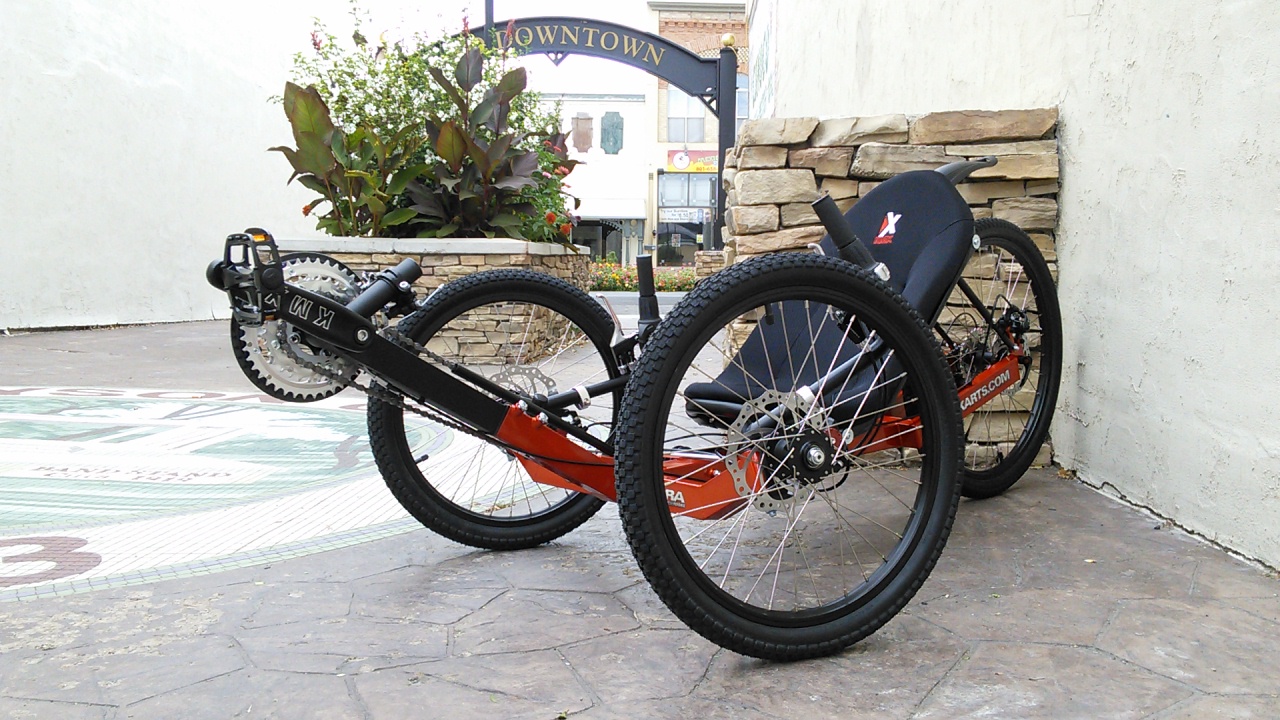 ---