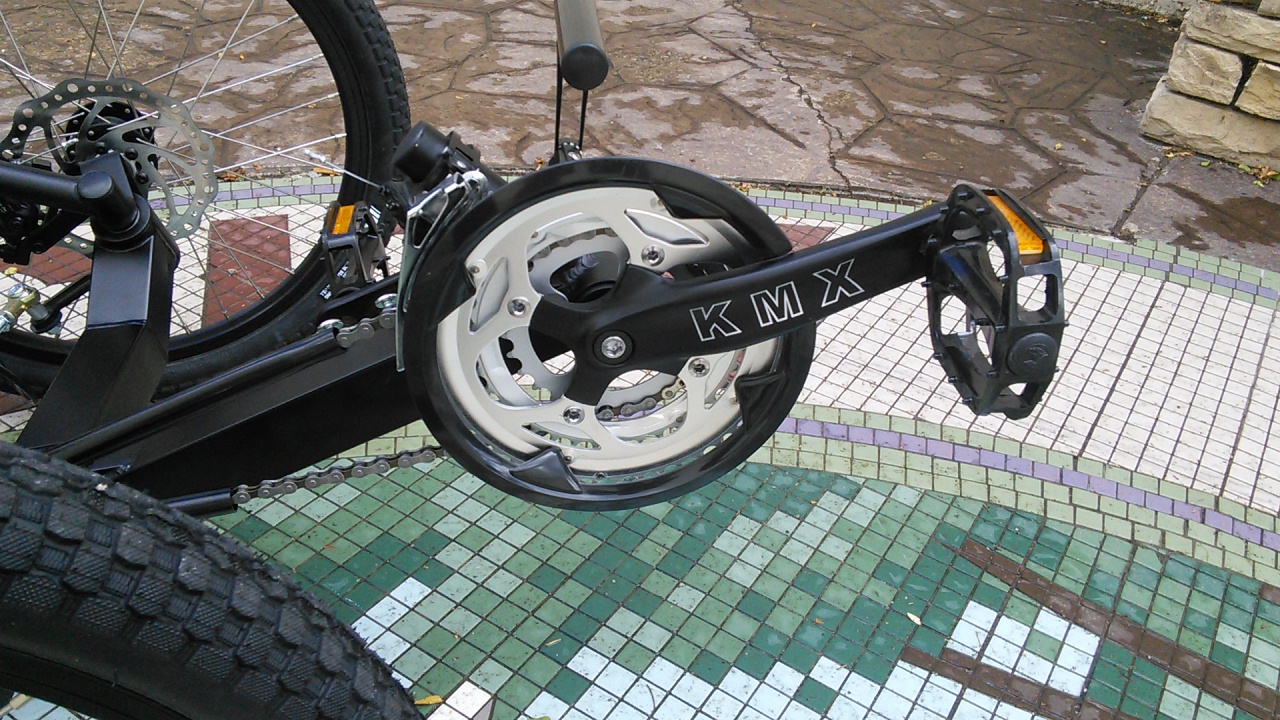 KMX Triple Crankset
---
Shimano 8 Speed Rear Gearing
---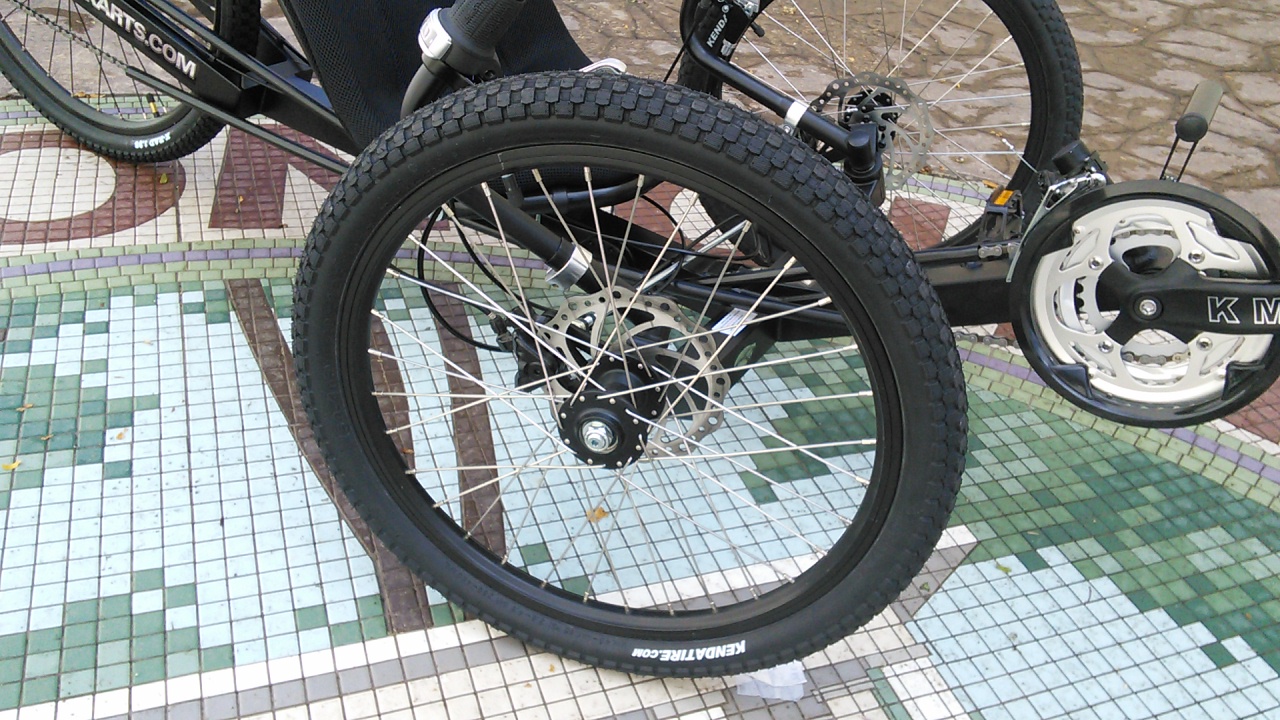 Kenda K-Rad 20x1.95 Steel Bead Tire - ***OUT INDEFINITELY!!!*** -Checkerboard-shaped knob design -Knurled tread surface for traction and control -Ribbing between knobs strengthens the casing -ISO Diameter: 406 -ISO Width: 50mm -PSI: 65

---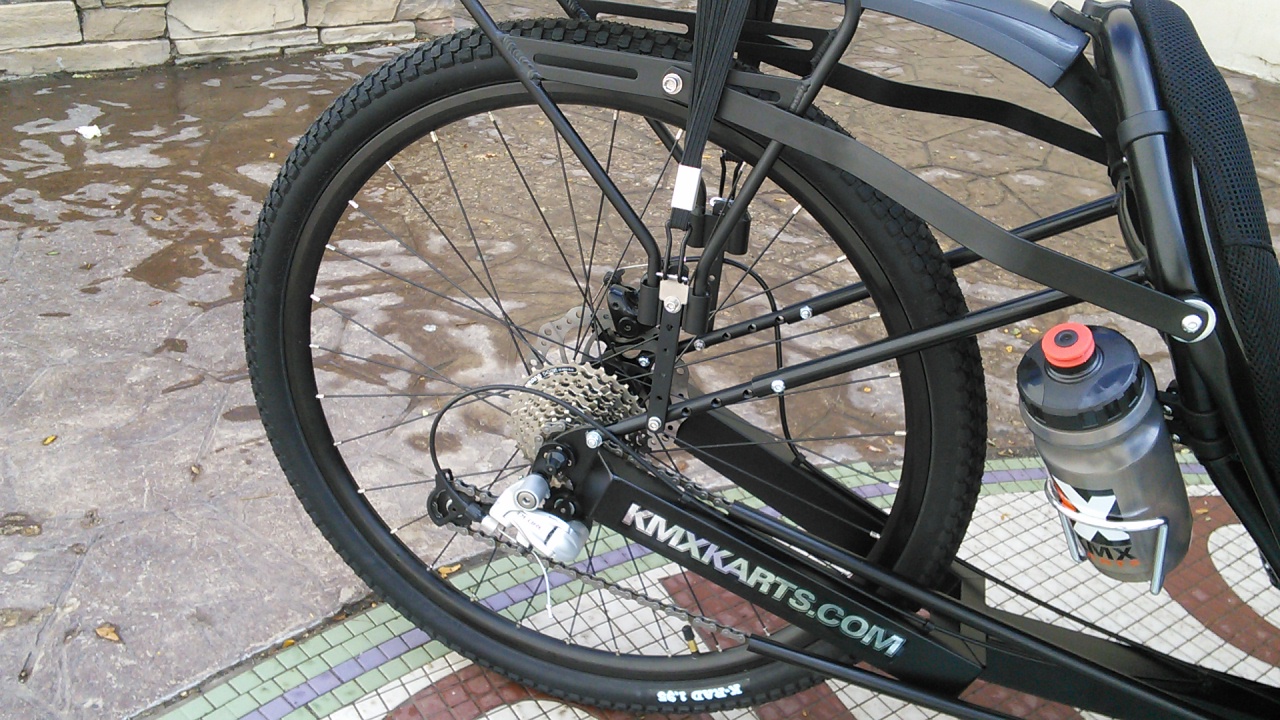 Kenda K-Rad 26x1.95 Steel Bead Tire - ***VERY LIMITED STOCK!*** -Checkerboard-shaped knob design -Knurled tread surface for traction and control -Ribbing between knobs strengthens the casing -ISO Diameter: 559 -PSI: 65

Upgrade-26" Rear Wheel
---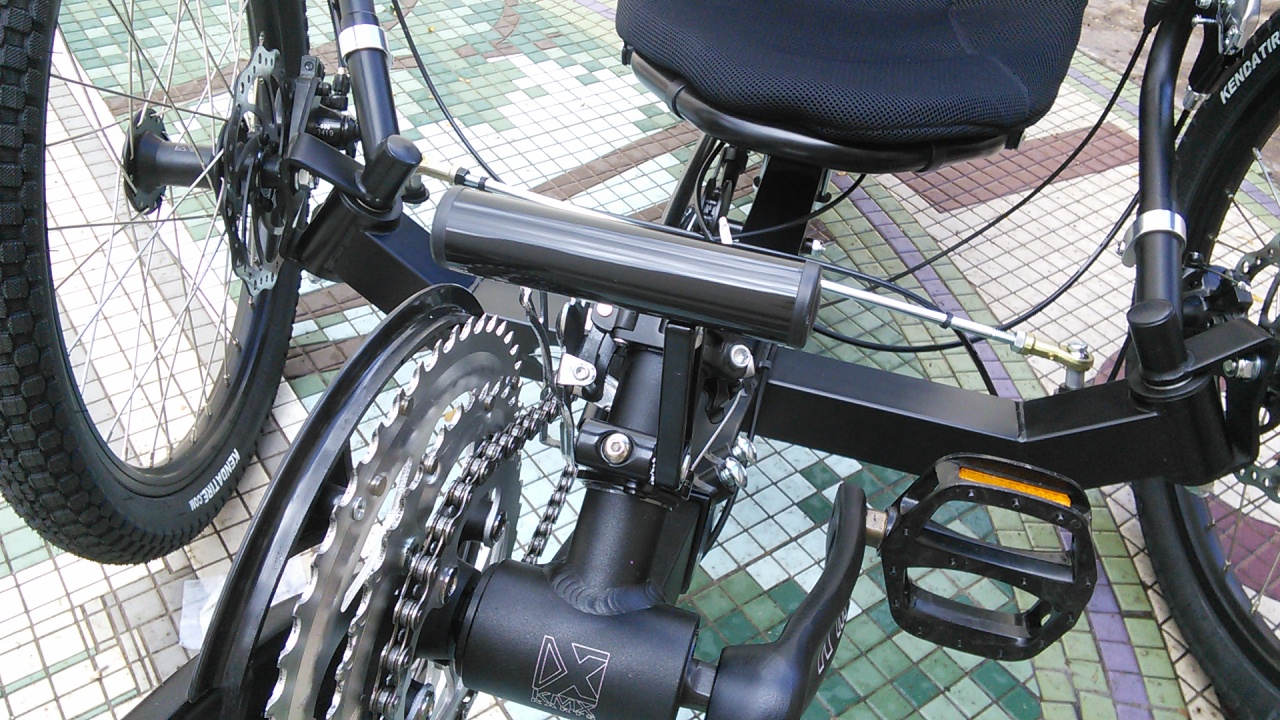 Minoura SwingGrip Accessory Mount Holder - The Minoura SwingGrip is a favorite accessory for recumbent bicycles and tadpole trikes. The most popular use is to mount it on the derailleur post on the recumbent trike boom. An easy way to add headlights or a computer display.

---
---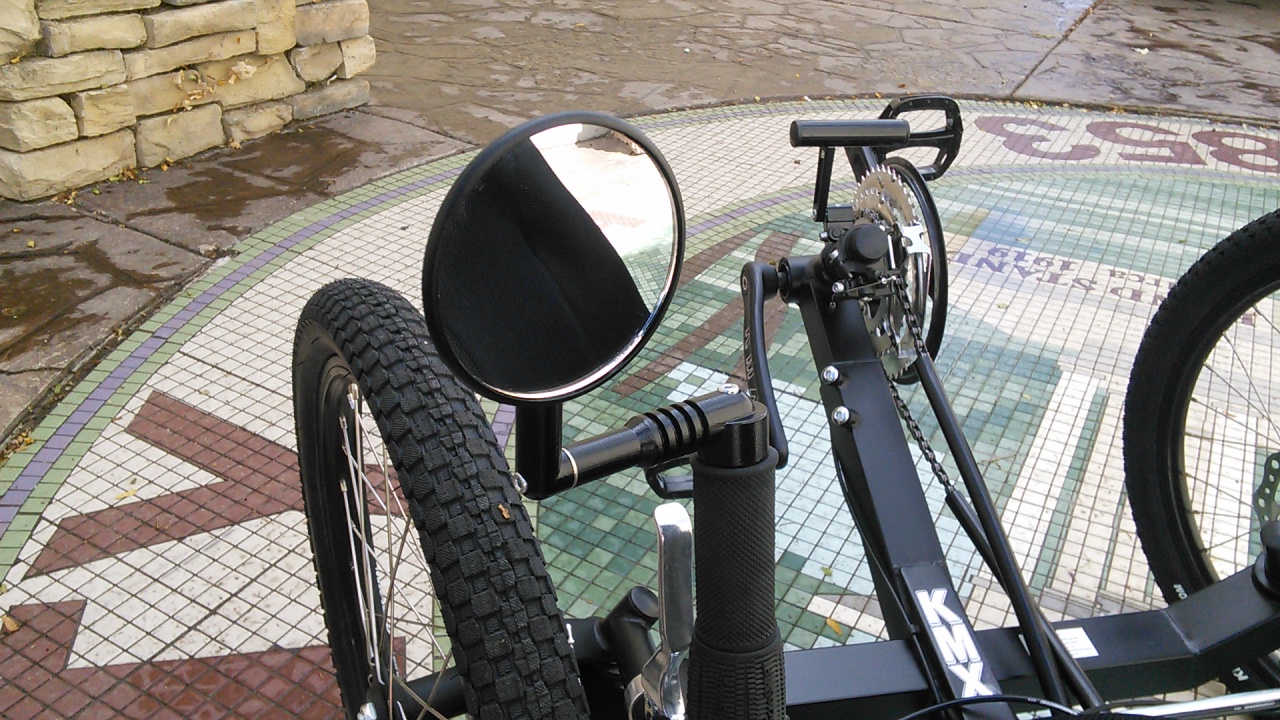 Mirrycle Mirror - The Mirrycle Mirror is by far the most popular mirror for recumbent trikes. It is well made, attaches to any 7/8in tube or handlebar and is easily adjustable. This is an essential safety item for anyone riding a recumbent bike or trike on the street.

---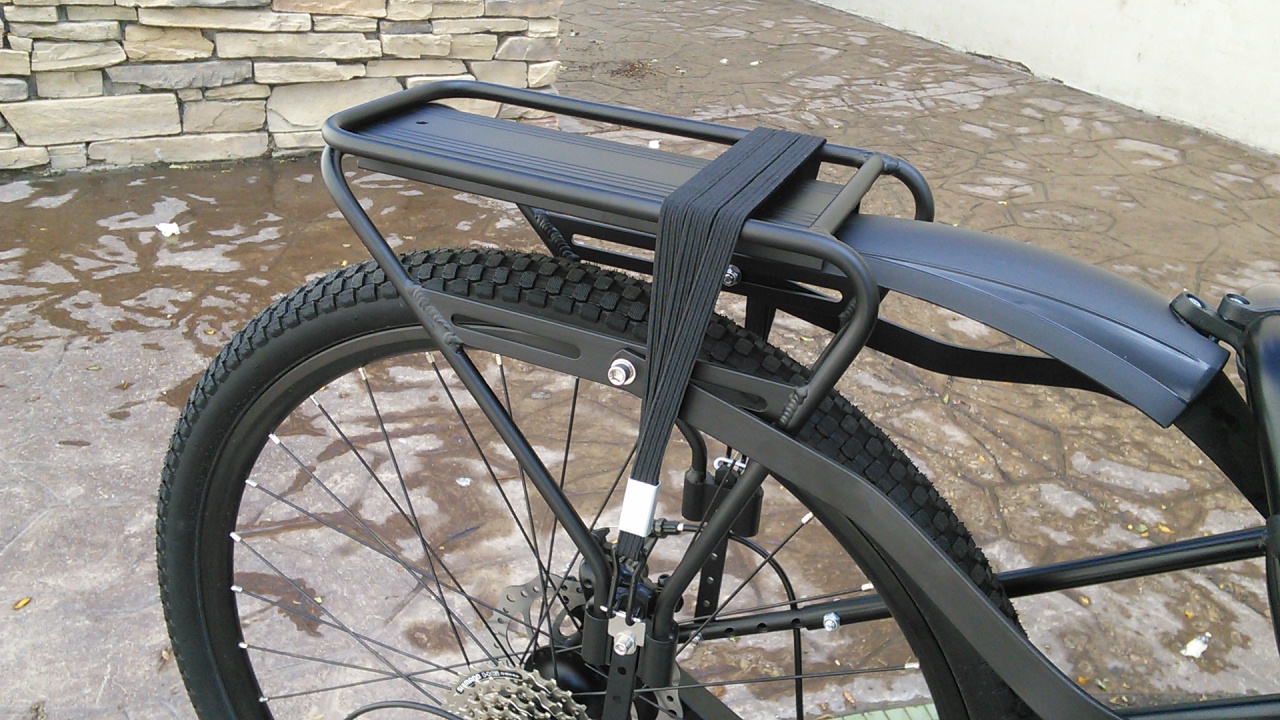 Utah Trikes Adjustable Aluminum Cargo Rack - Custom trike rack designed by Utah Trikes. Made for a perfect and secure fit around your trike. It will allow you to carry up to 65 lbs of extra cargo!

---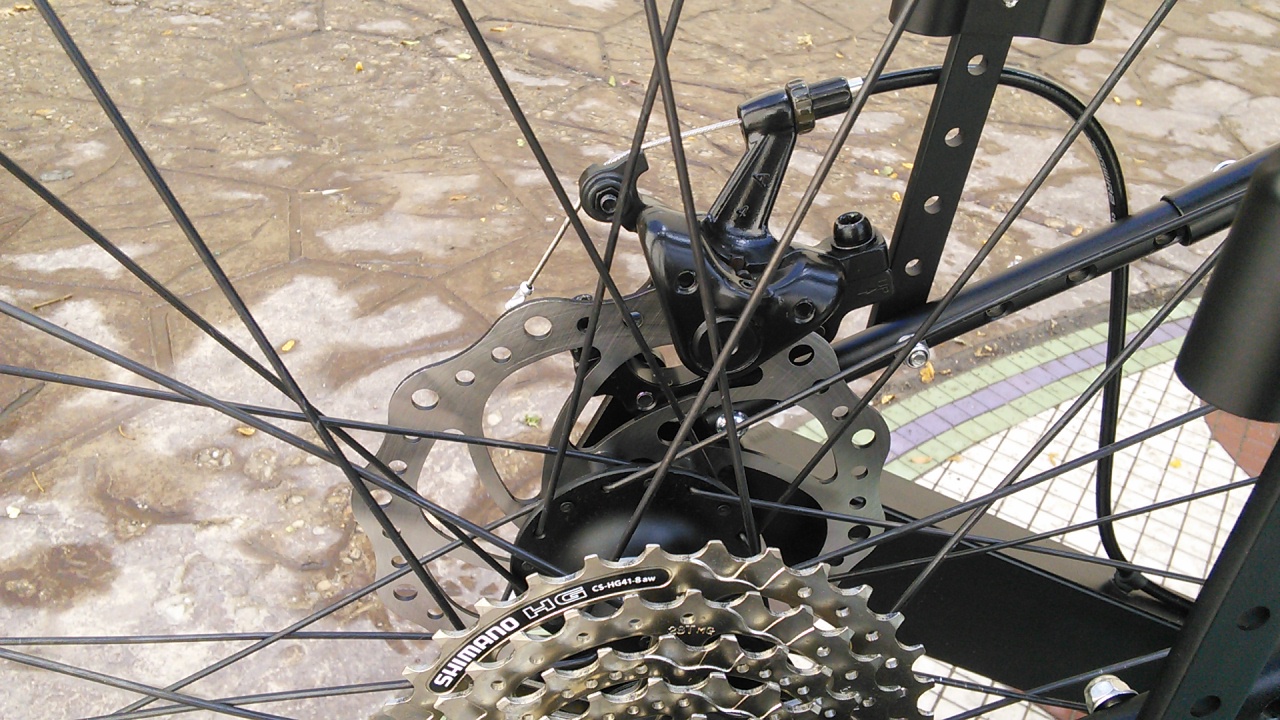 Rear Parking Disc Brake
---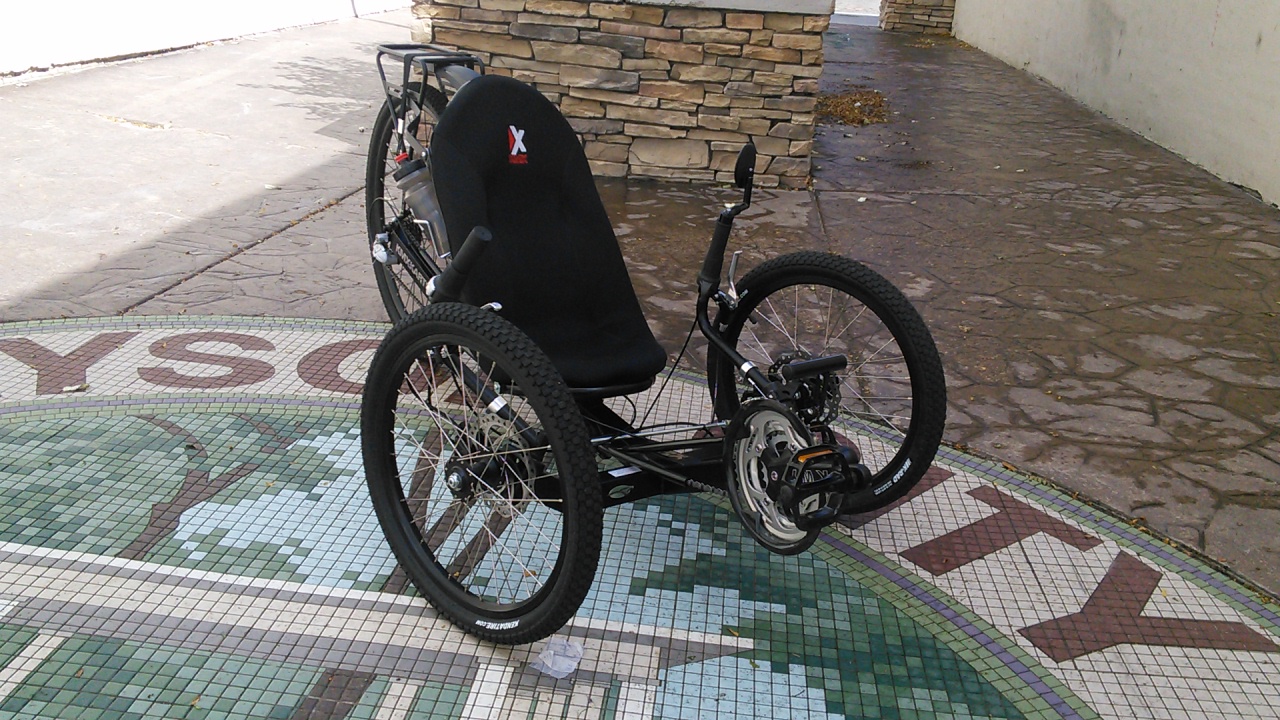 ---