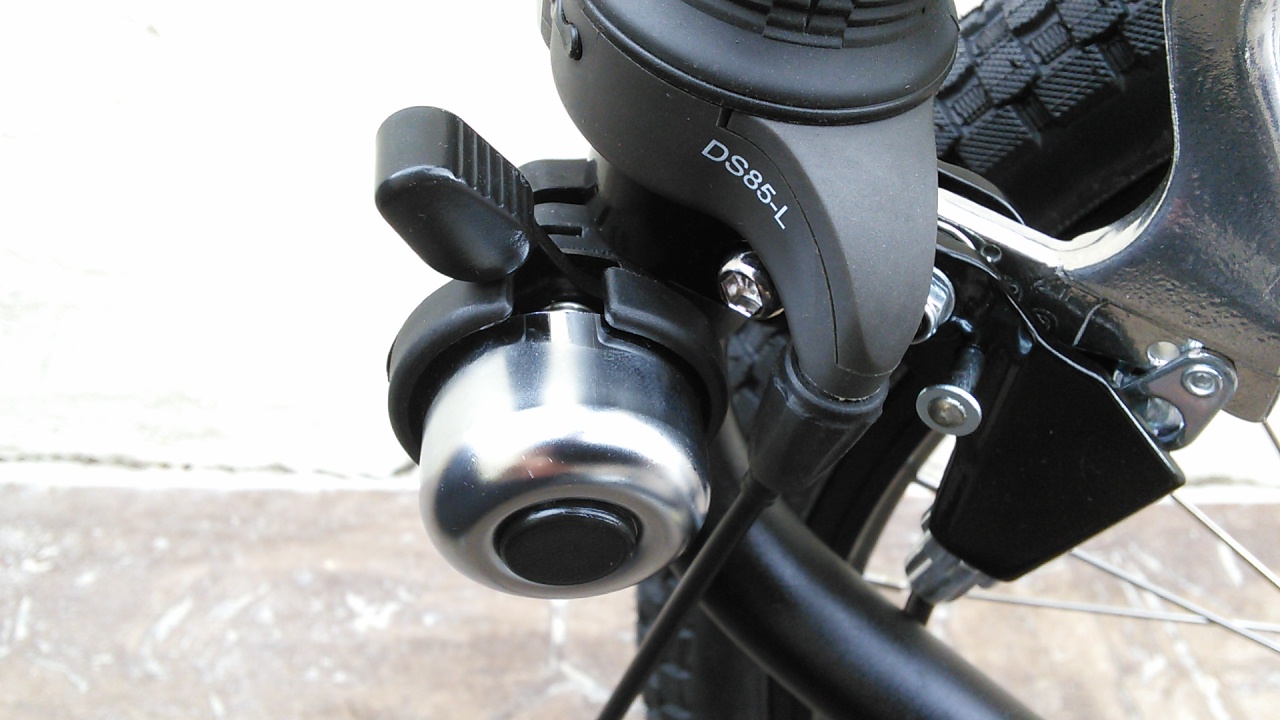 Incredibell Brass Duet Bell - Silver
- You can never have too many safety features. Get attention on the road with the Incredibell Brass Duet. Mounts easily to your handlebar. -Dome Diameter: 33mm (1.3") -Fits handlebars with 21.7mm - 24mm (.86" - .95") outside diameters
---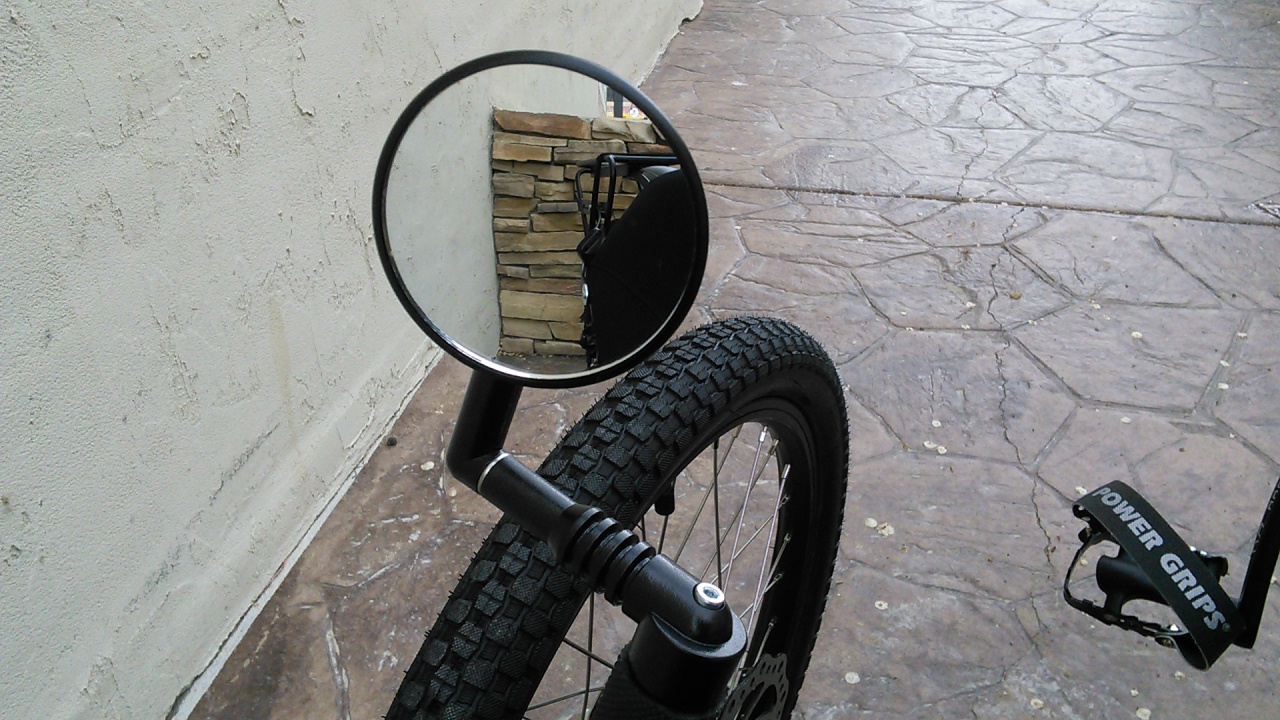 Mirrycle Mirror Adjustable Mirror - The Mirrycle Mirror is by far the most popular mirror for recumbent trikes. It is well made, attaches to any 7/8in tube or handlebar and is easily adjustable. This is an essential safety item for anyone riding a recumbent bike or trike on the street.

---
---
---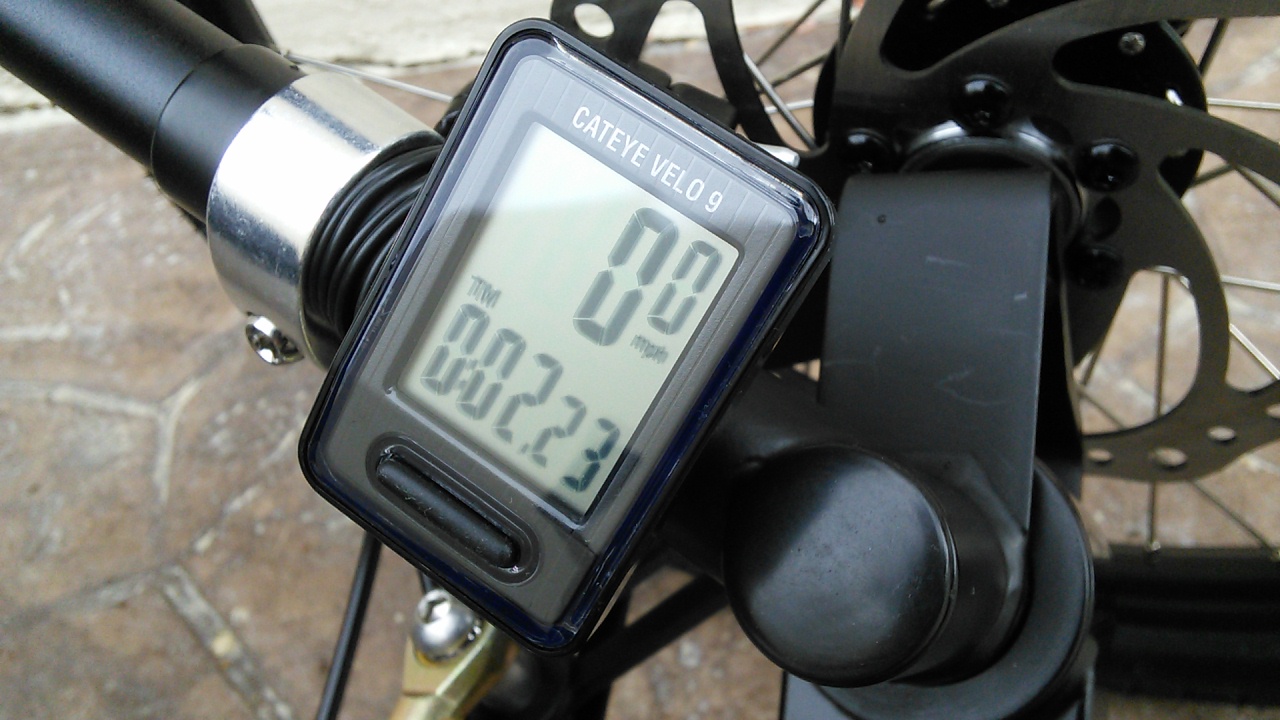 CatEye Velo 9 Wired Computer - The newly designed Velo 9 is CatEye's entry level 9 function computer. The new, larger screen is even easier to read and set up is made simple with pre-programmed tires sizes. Features: Wired. Calorie Consumption. Carbon Offset. Current/Max/Average Speed. Distance. Clock. Pace Arrow. Auto Power Saving. Auto Stop/Start. Battery CR2032.

---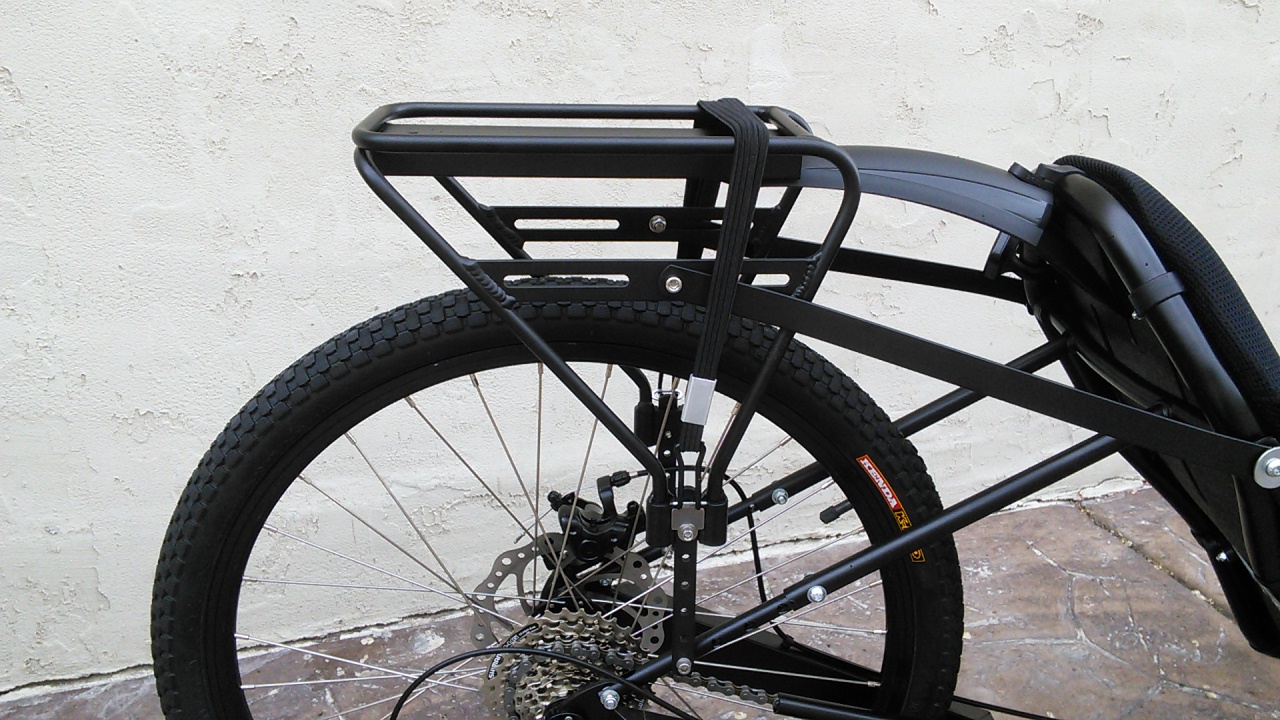 Utah Trikes Adjustable Aluminum Cargo Rack - This adjustable rack can be used on many trikes. It includes a variety of hardware and is very adjustable.

---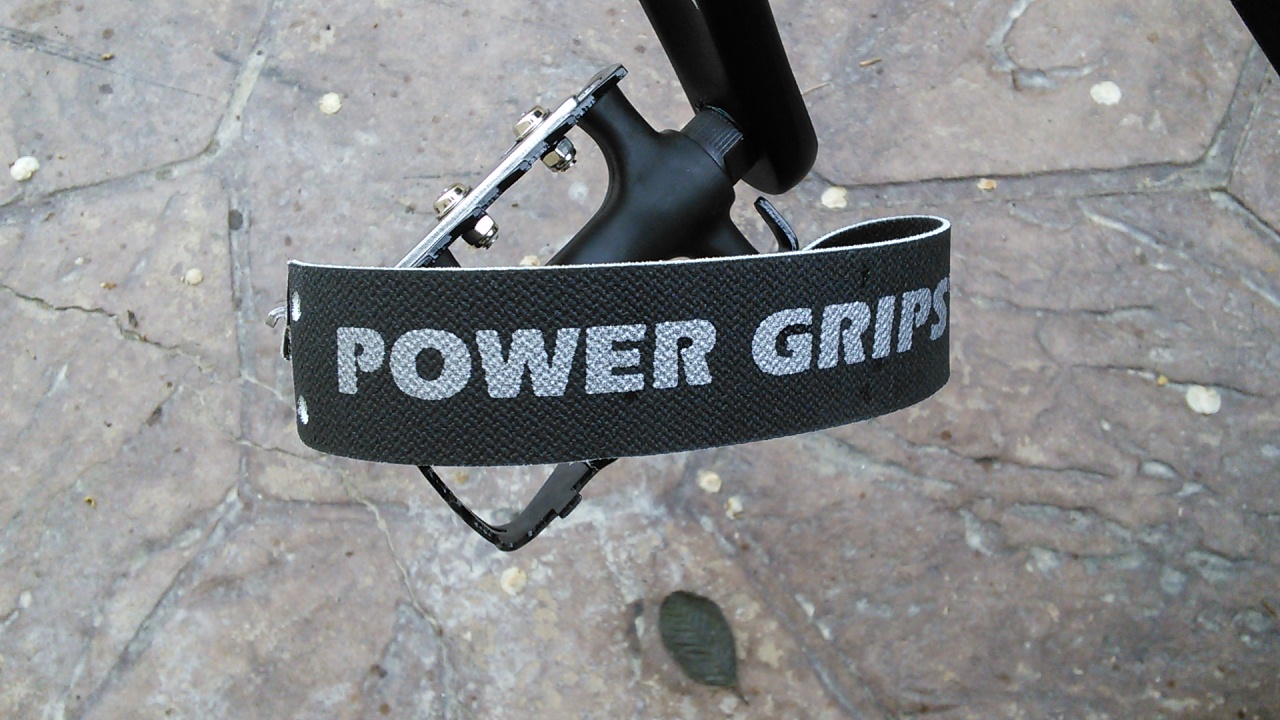 Power Grip Sport Pedal and Strap Set - Don't want to have your feet come off the pedals but don't want to wear special cycling shoes? Helping you avoid the hassle of special shoes, the Power Grip straps hold your feet securely on the pedals while wearing your favorite pair of sneakers. A favorite option on many recumbent bicycles and trikes. To use, just put your feet through the straps at an angle. When your foot straightens out the straps lock against your shoe. Simple and effective.

---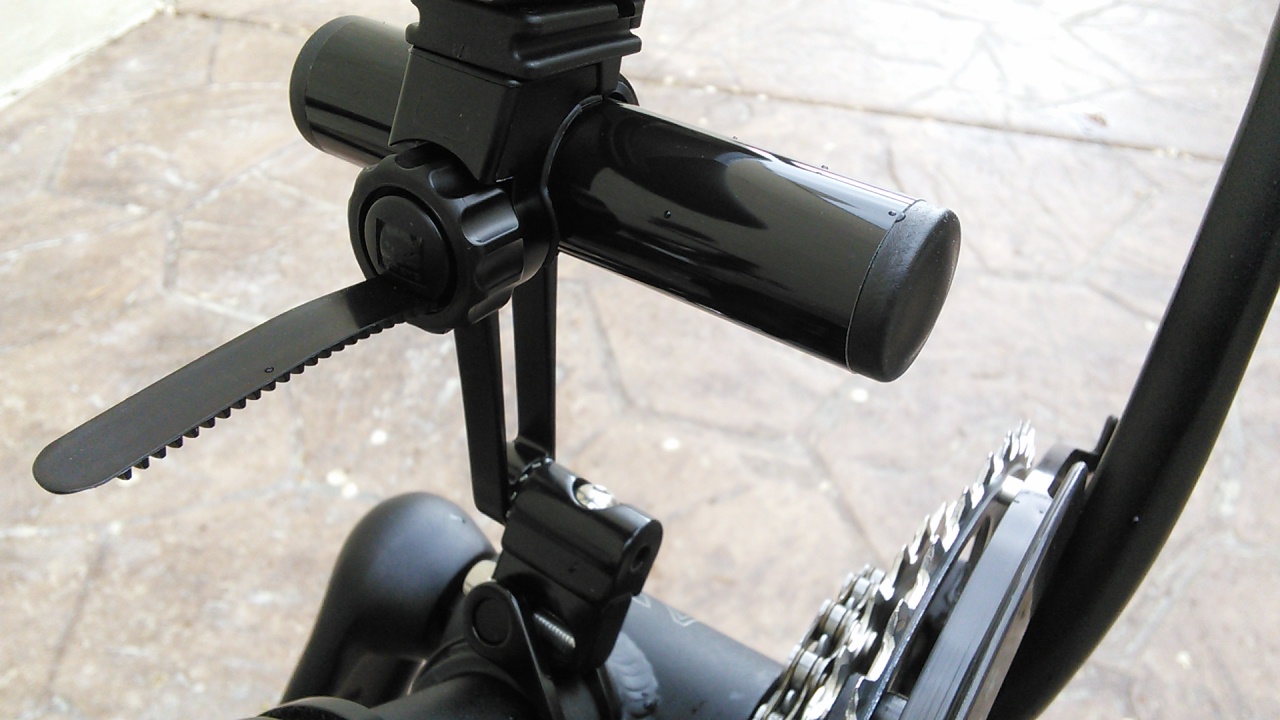 Minoura SwingGrip Accessory Mount Holder - The Minoura SwingGrip is a favorite accessory for recumbent bicycles and tadpole trikes. The most popular use is to mount it on the derailleur post on the recumbent trike boom. An easy way to add headlights or a computer display.

---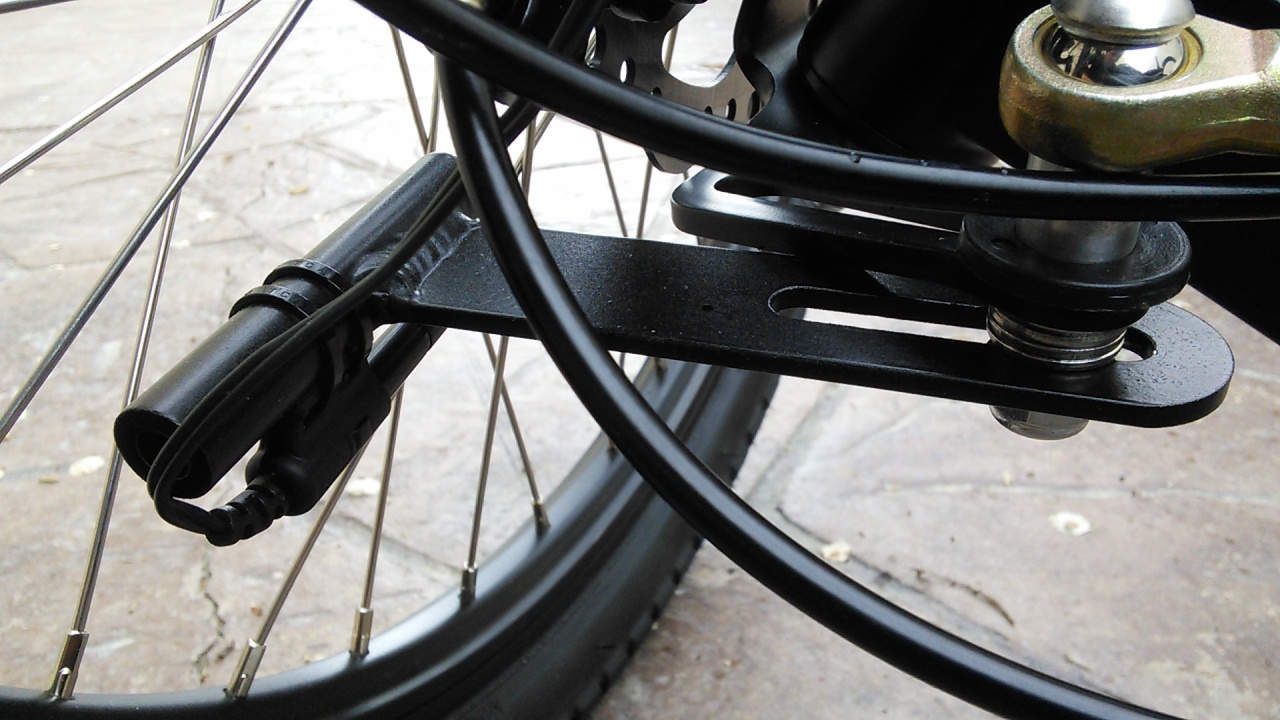 Computer Sensor Mount for KMX Trikes - Installing this mount allows you to mount and properly calibrate your sensor and computer for accurate speed readings. Mounts under tie rod bolt.

---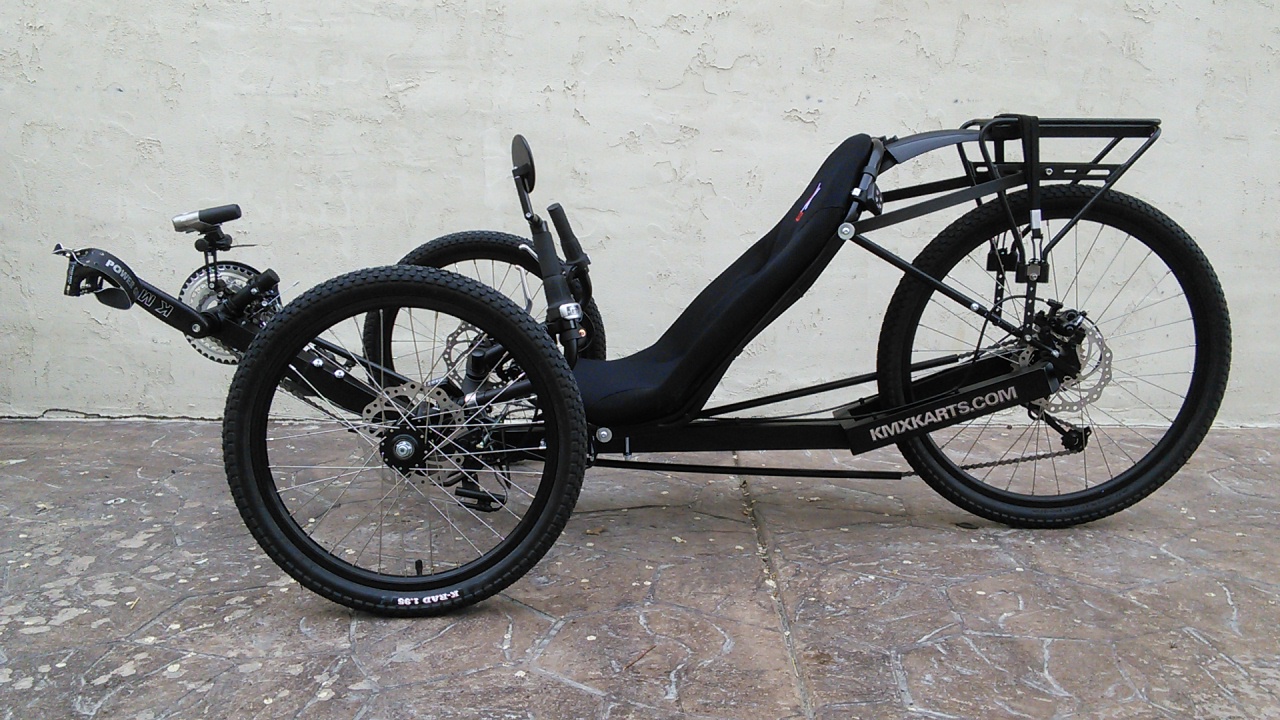 ---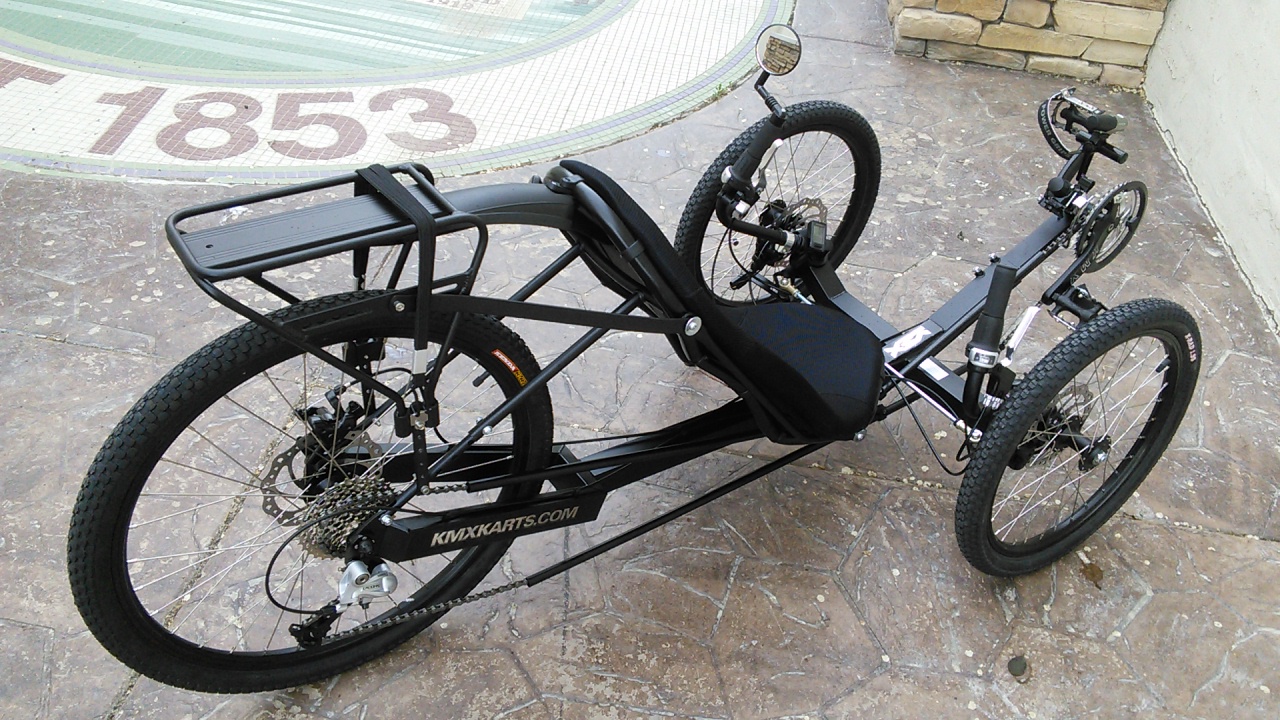 ---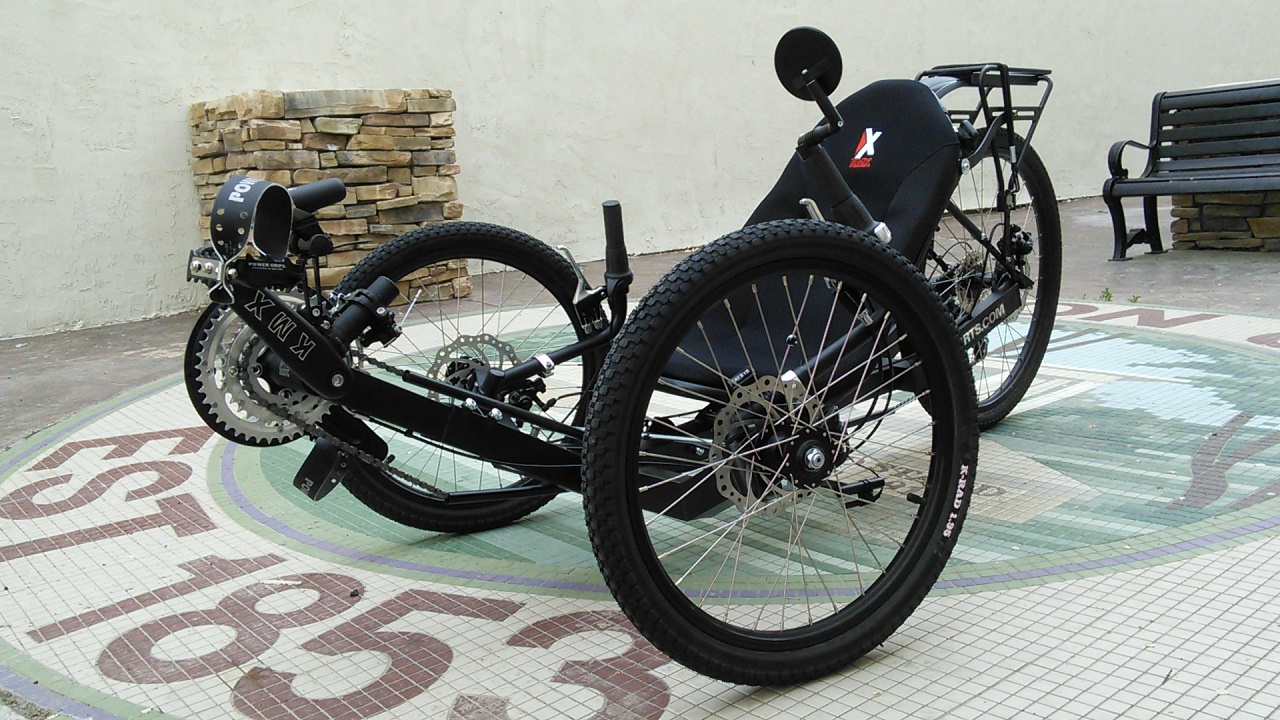 ---