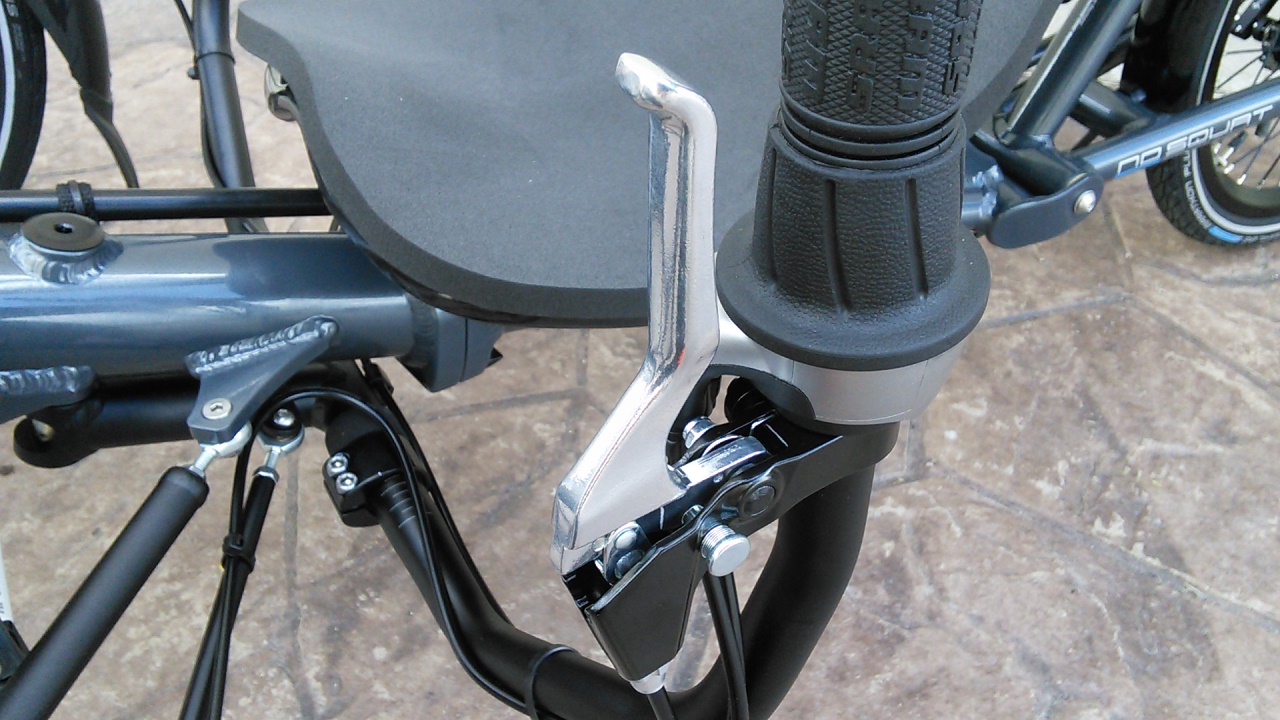 SunLite Locking Brake Lever Set
- These locks act as parking brakes and replace having to use parking straps. Forget worrying about your trike rolling away, especially with two locking brakes instead of just one.
---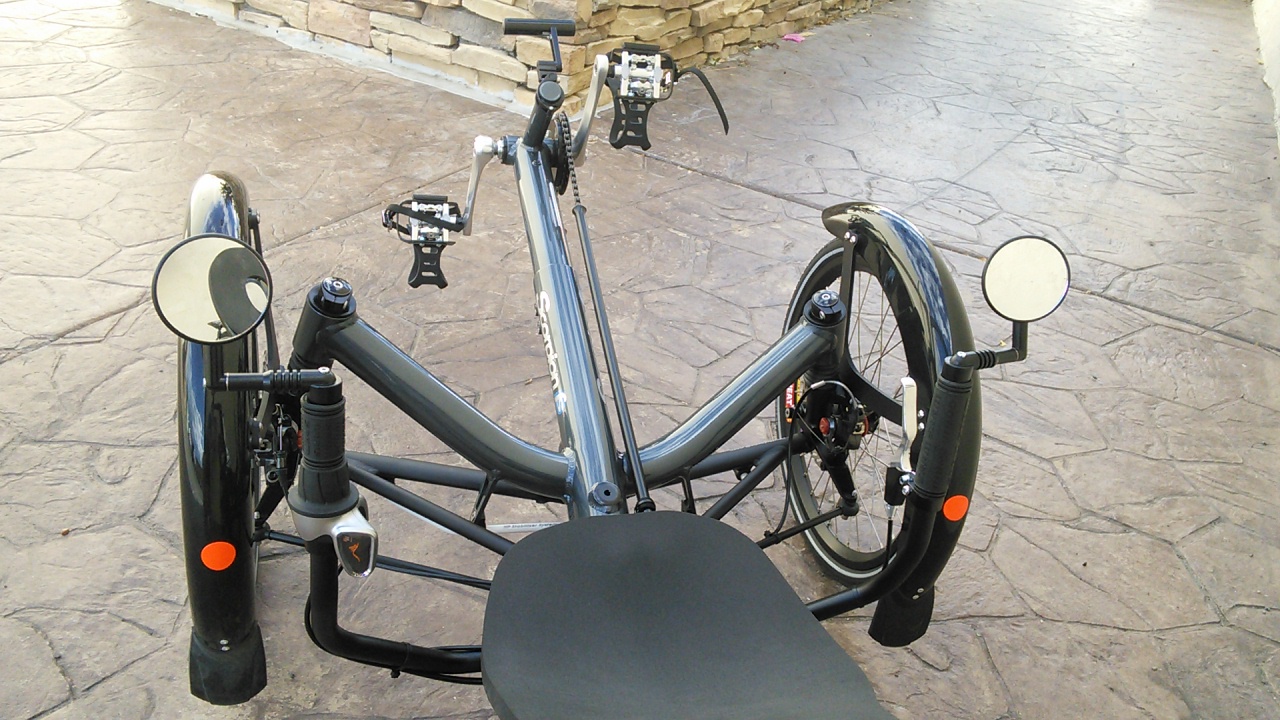 Mirrycle Mirror - The Mirrycle Mirror is by far the most popular mirror for recumbent trikes. It is well made, attaches to any 7/8in tube or handlebar and is easily adjustable. This is an essential safety item for anyone riding a recumbent bike or trike on the street.

---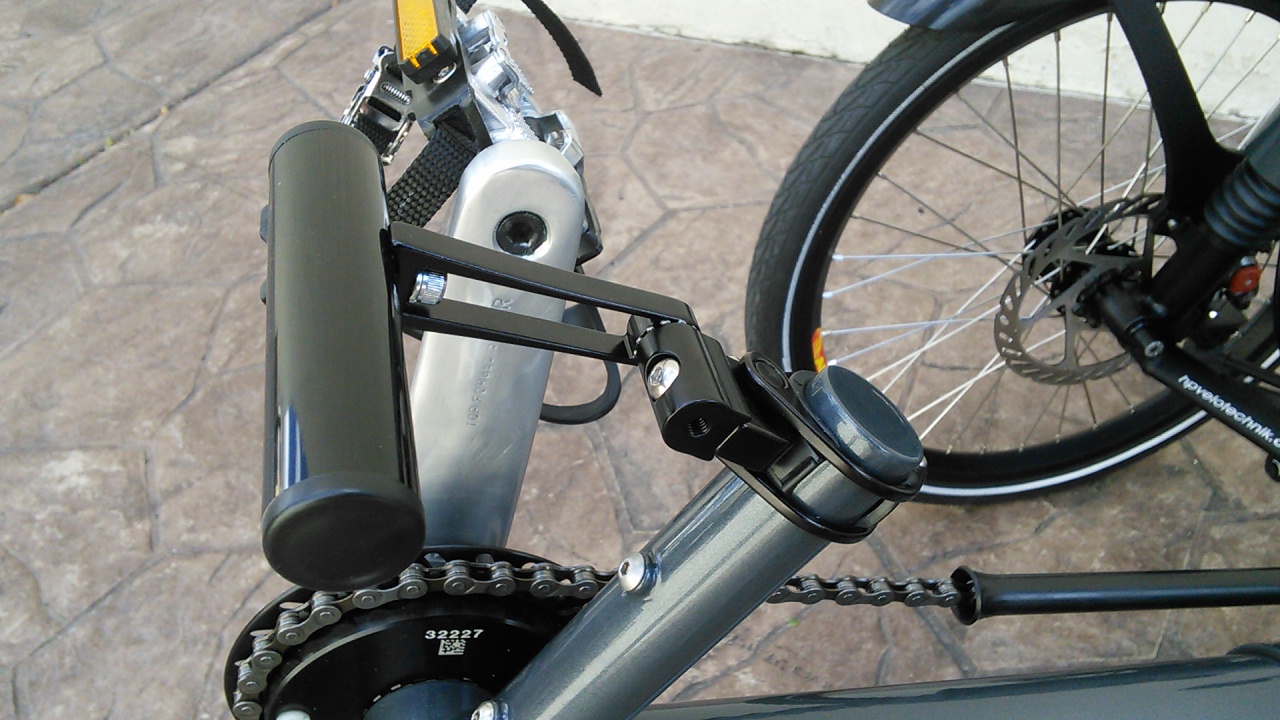 Minoura SwingGrip Accessory Mount Holder - The Minoura SwingGrip is a favorite accessory for recumbent bicycles and tadpole trikes. The most popular use is to mount it on the derailleur post on the recumbent trike boom. An easy way to add headlights or a computer display.

---
Schlumpf 34T/68 High Speed Drive w/155mm Cranks - The Schlumpf High Speed Drive is our favorite piece of cycling engineering. This planetary gear setup will give you higher high gears and lower low gears. If you have a trike with a 20in rear wheel the HSD will give you back the high end you are missing.

---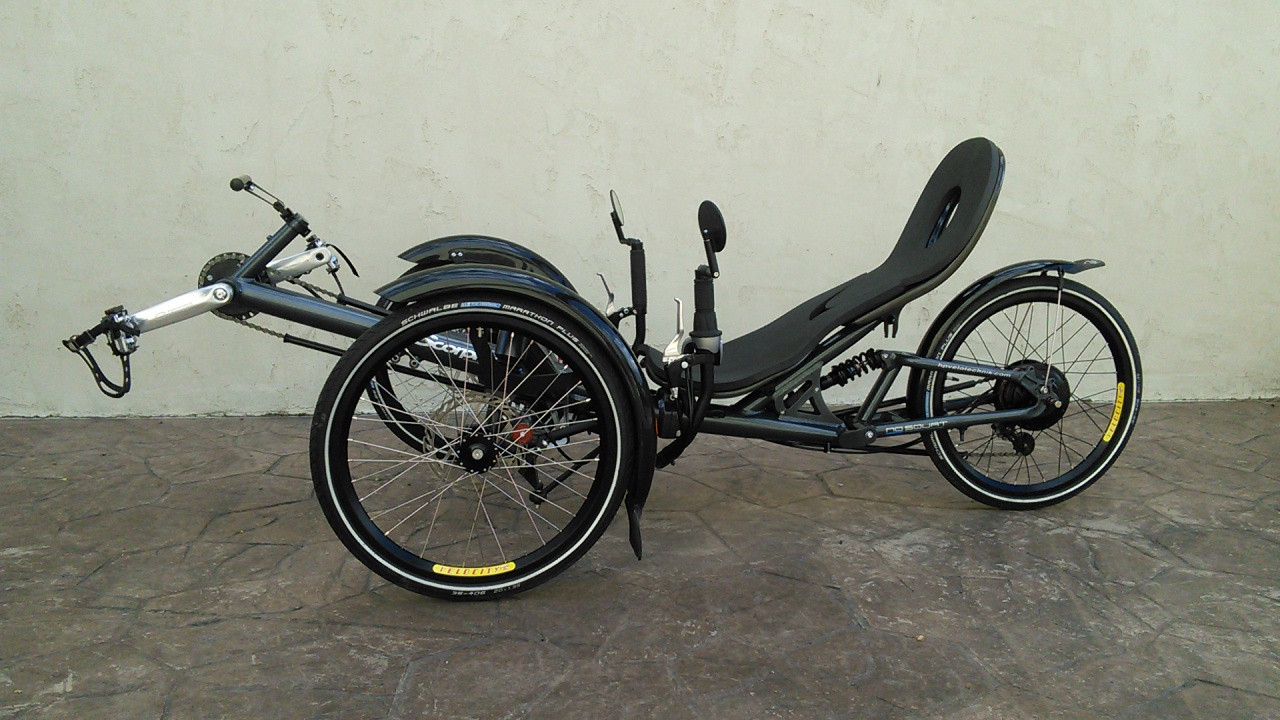 ---