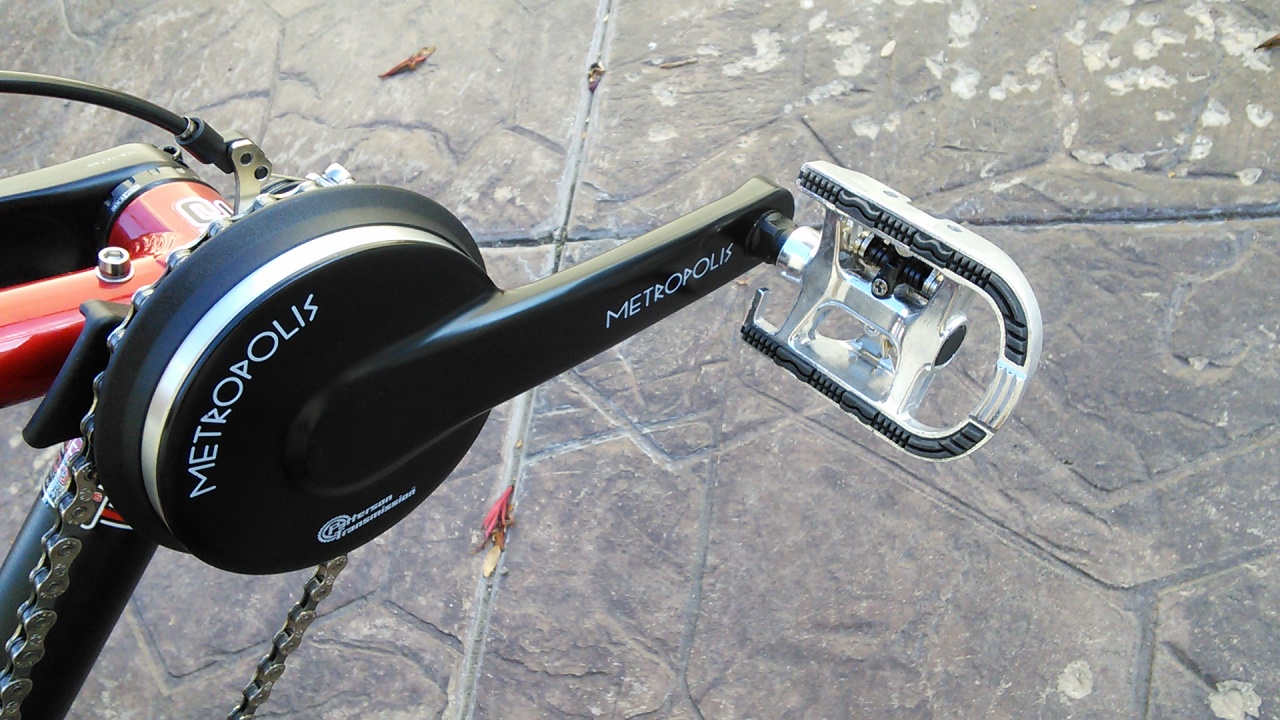 -
---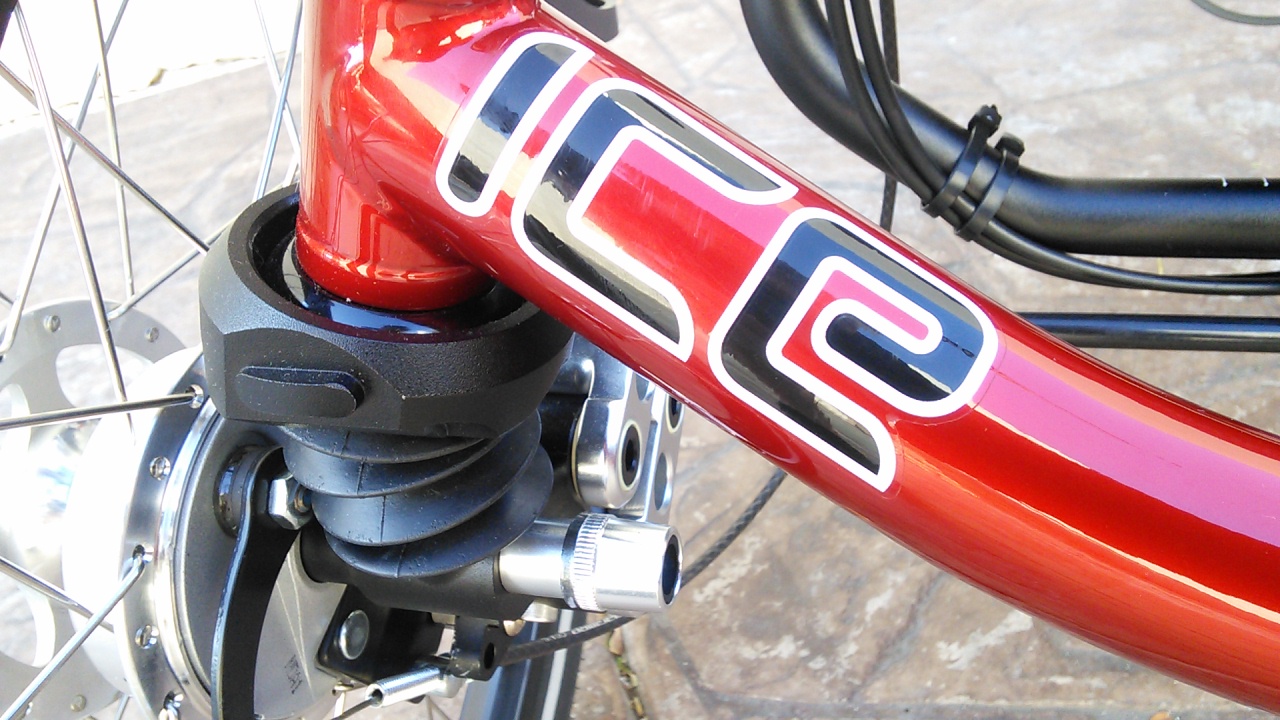 ICE Front Suspension Kingpost Elastomer set - Medium - All of our front suspension ICE trikes come fitted as standard with a medium elastomers. However we do have soft and hard elastomer's available for a custom comfort setting. These elastomers are available for purchase when ordering your trike.

---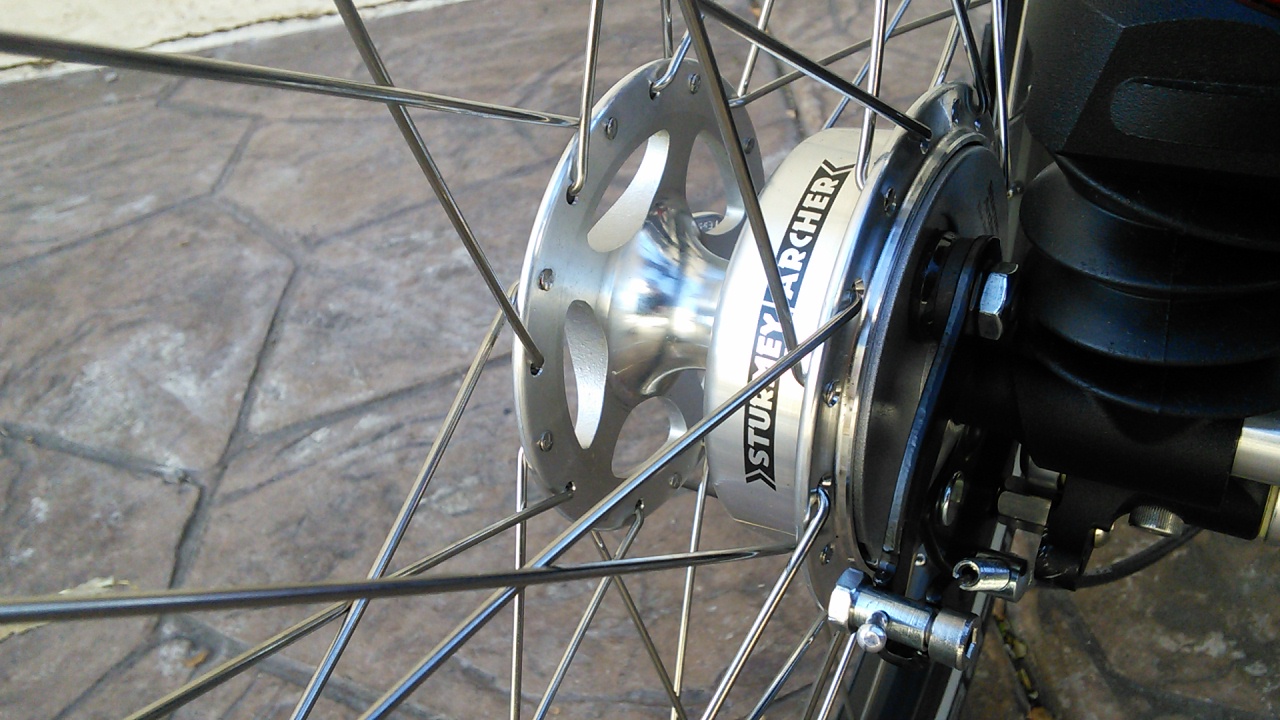 Sturmey Archer Drum Brakes - ice

---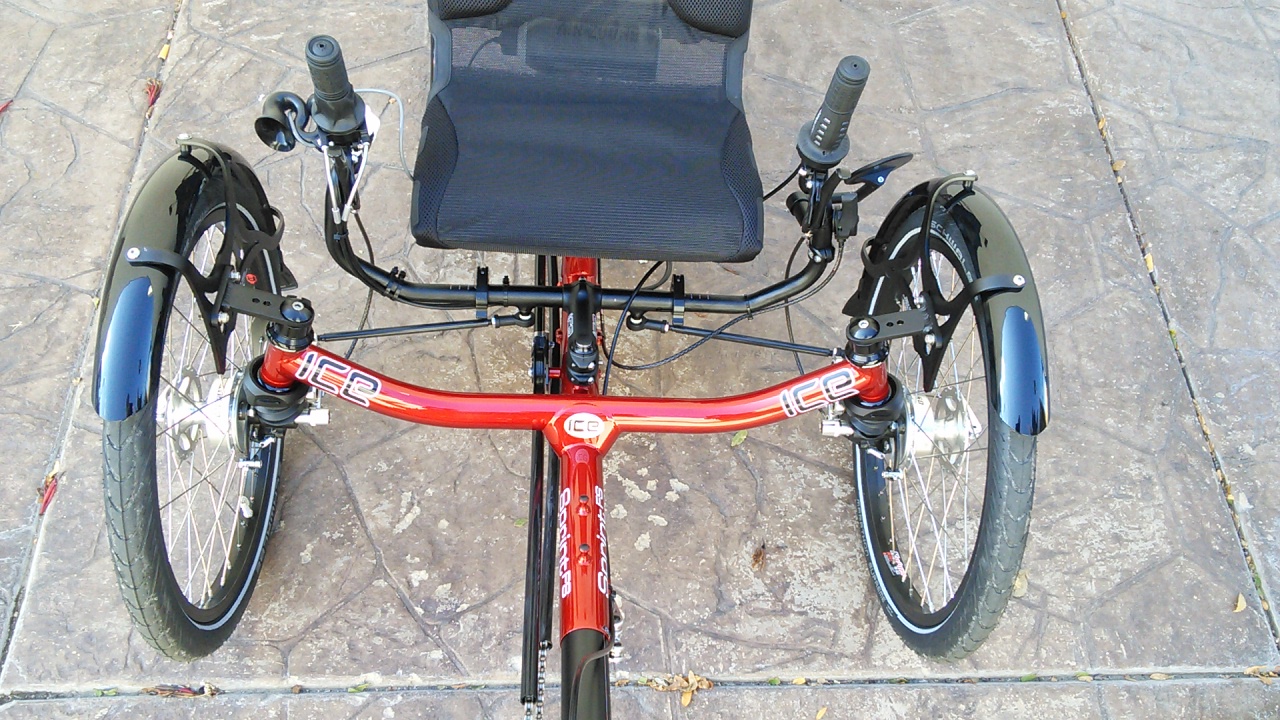 ICE 20 Inch Front Mudguard Set for Non-Suspended Wheels -

---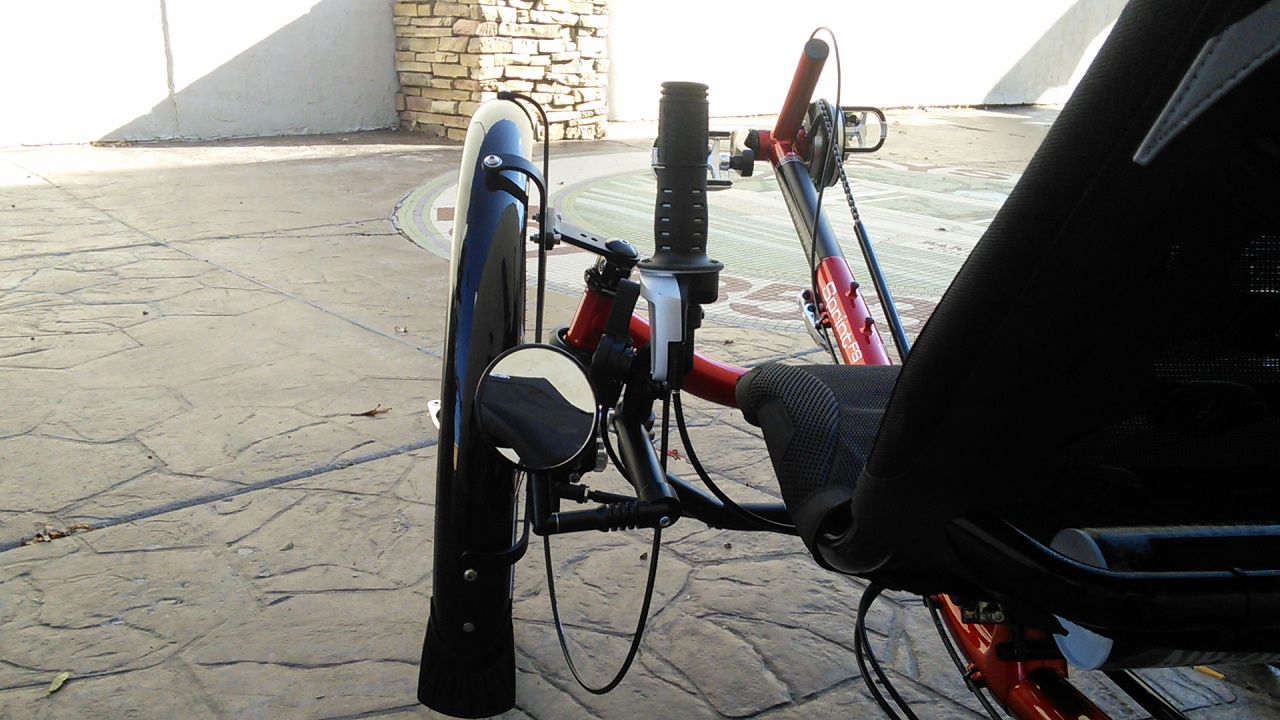 Mirrycle Mirror - The Mirrycle Mirror is by far the most popular mirror for recumbent trikes. It is well made, attaches to any 7/8in tube or handlebar and is easily adjustable. This is an essential safety item for anyone riding a recumbent bike or trike on the street.

---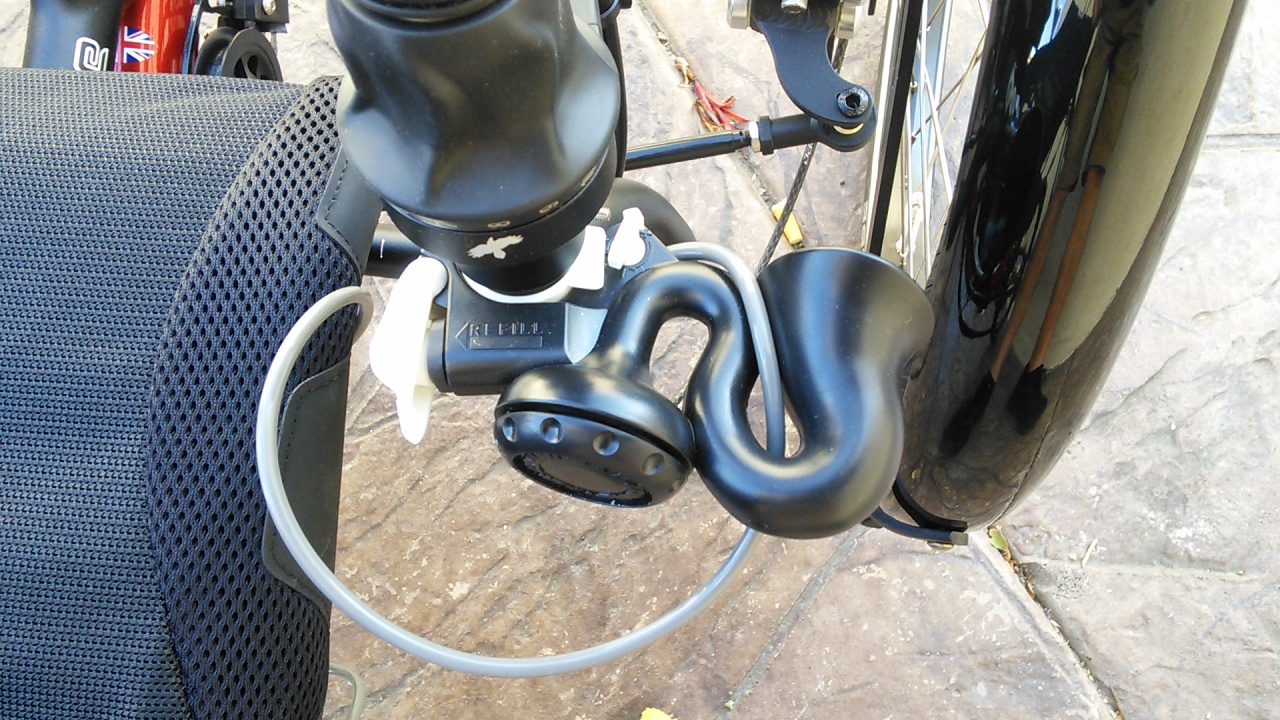 Delta AirZound Rechargeable Air Powered Horn - 115db - An air horn that can be mounted on any handlebar and refills with any bike pump. -No batteries or cartridges required -Volume control switch -Clamp for mounting on 22-26mm handlebar -Refills with any bike pump -Please note that clamps and knobs pictured in red are actually white

---
---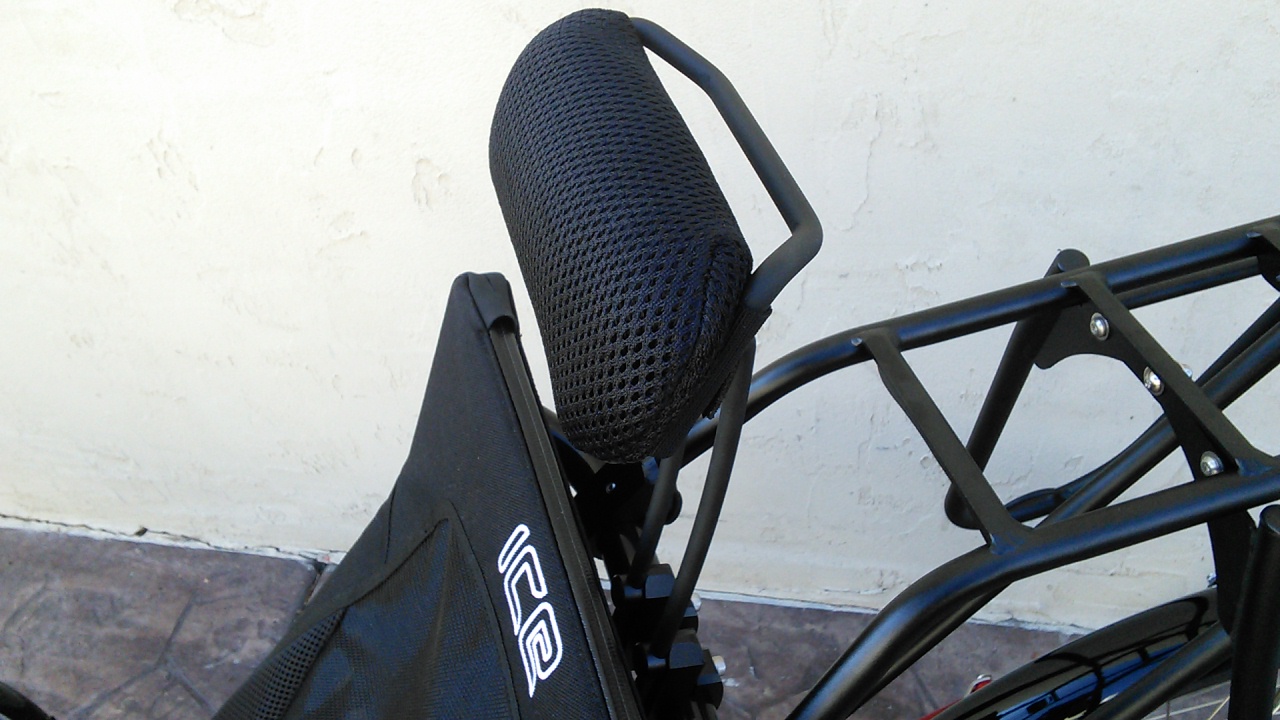 ICE Adjustable Neck Rest - For Ergo-Flow Mesh Seat - Fully adjustable for height and angle, removable padded cover. Very comfortable going up hills especially when the trike is set to a more reclined seat angle. Also a nice feature when relaxing at a standstill.

---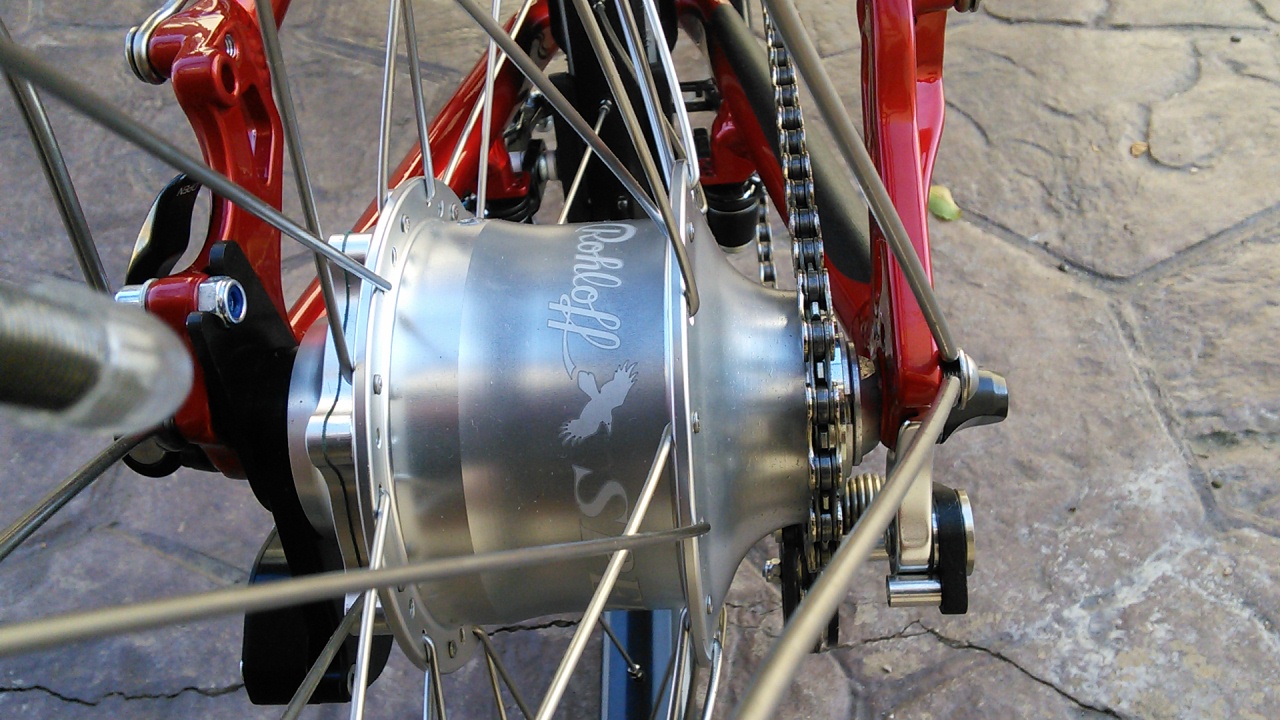 Rohloff Drivetrain Wheel with OEM2 Tensioner Chain - The Rohloff 14-speed transmission is the ultimate in internal gearing. All gears are evenly spaced and can be shifted while pedaling or standing still. Low maintenance and reliability is the name of the game here.

---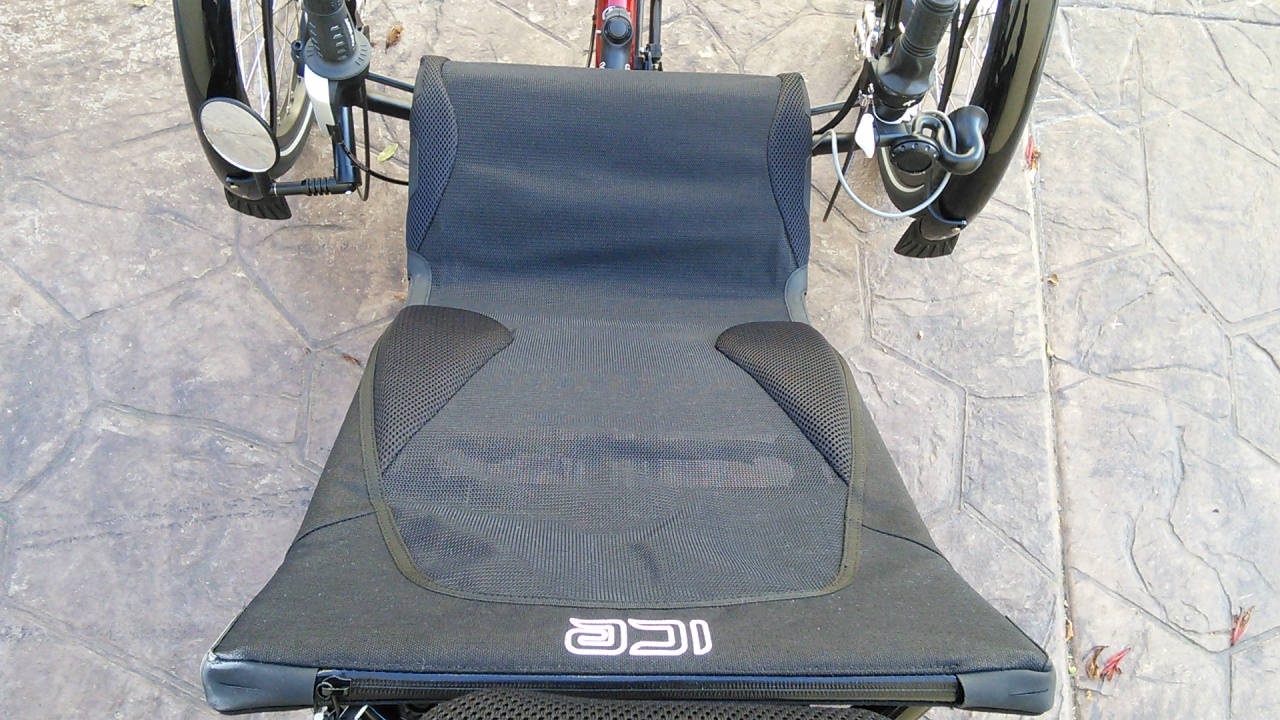 ICE Ergo-Flow Mesh Seat with Integral Pocket (Mounts Included) -

---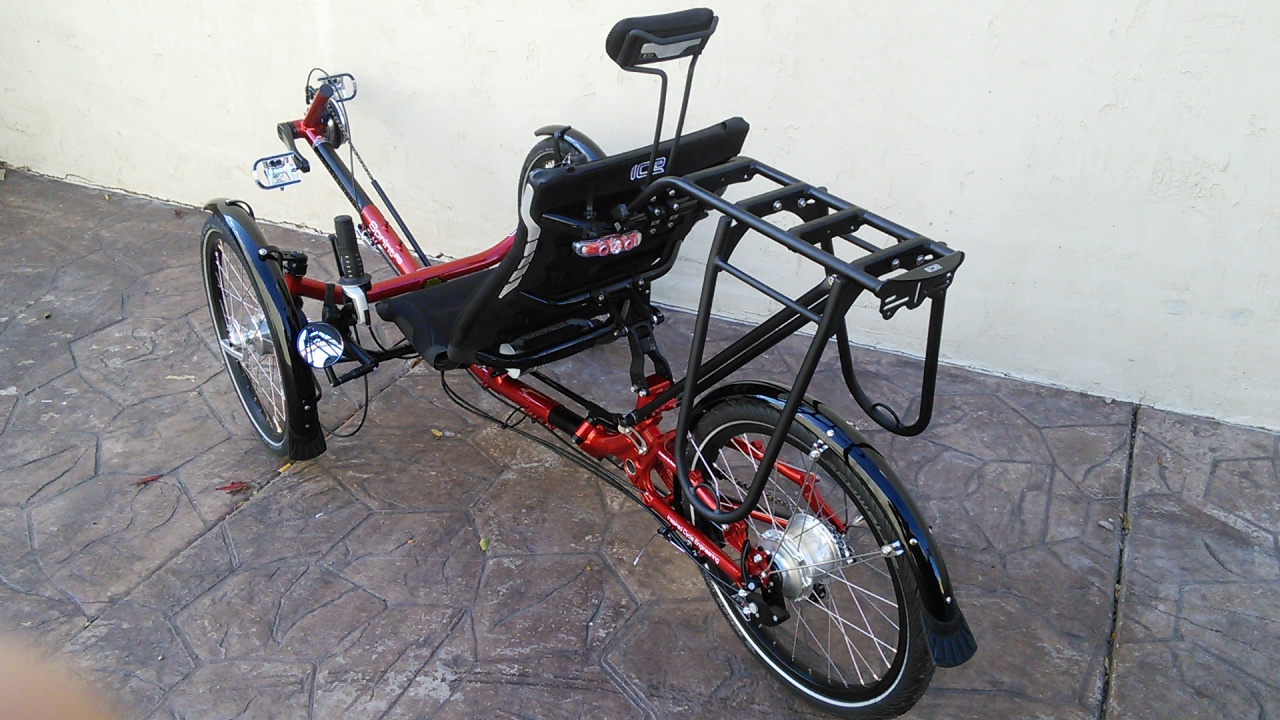 ---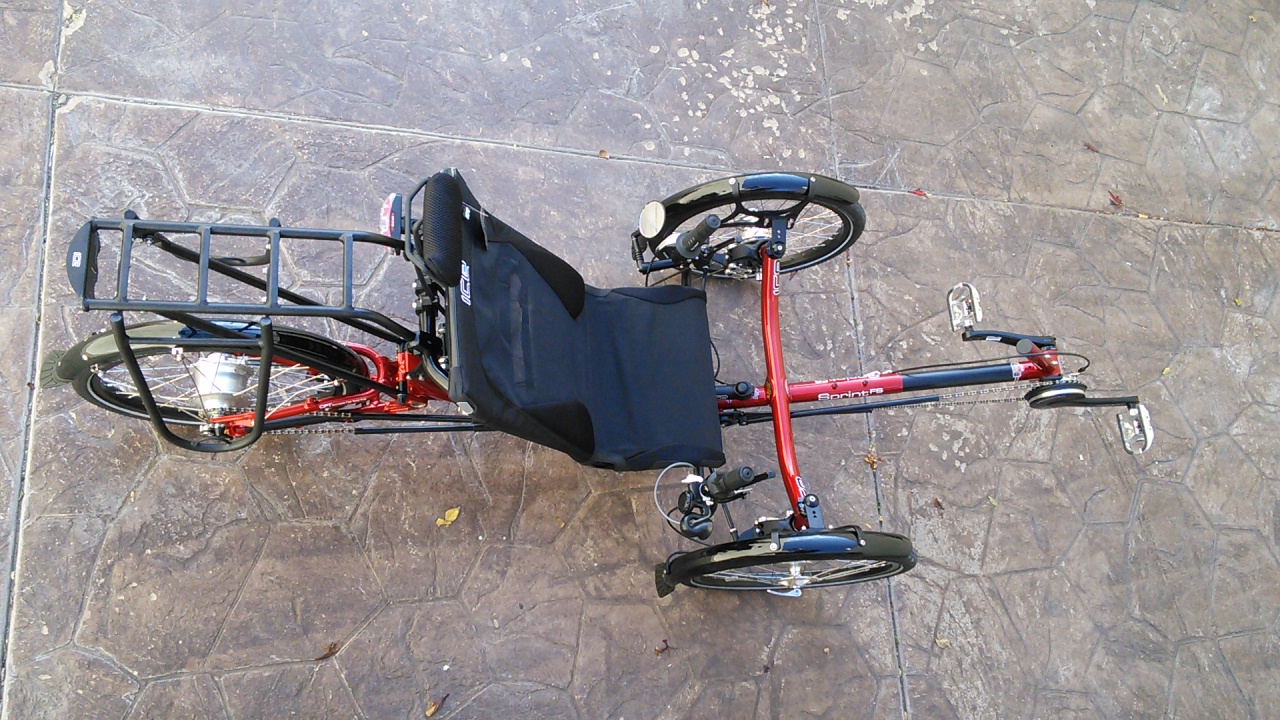 ---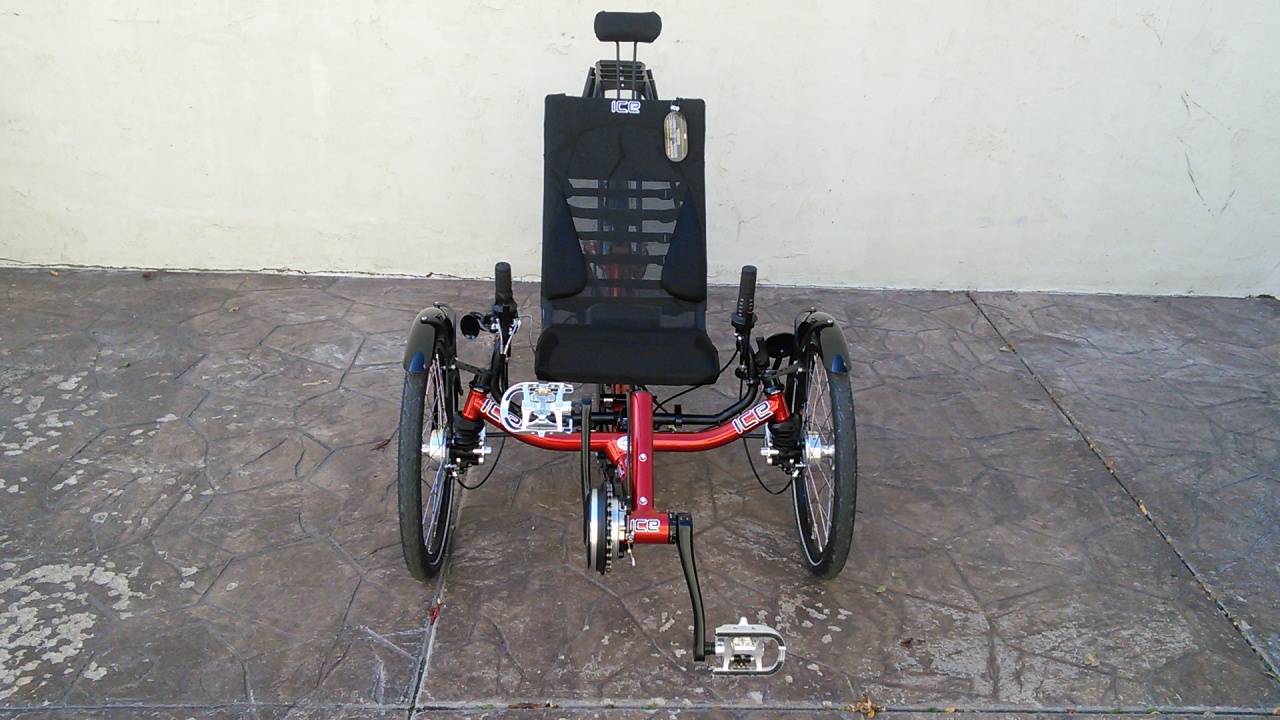 ---
---