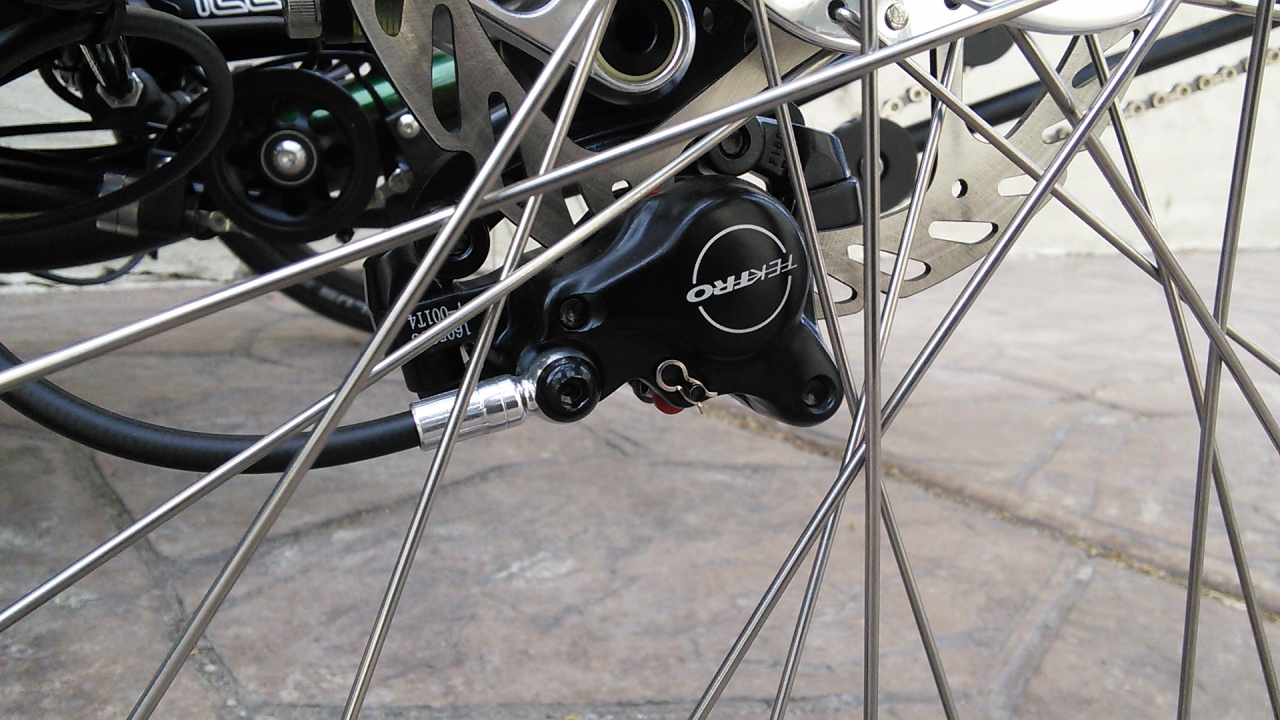 ICE Tektro Hydraulic Brakes from Drum
-
---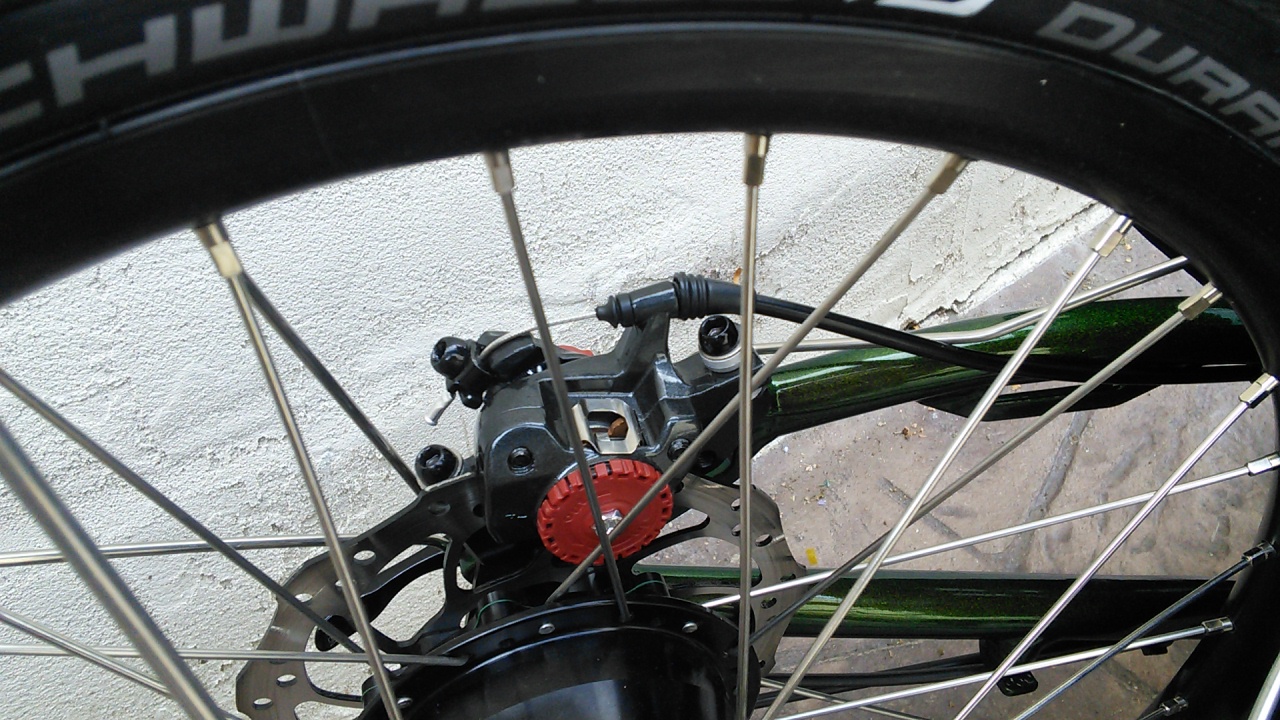 Avid BB7 Rear Disc Brake Kit with Locking Brake Lever - Do you want a usable rear brake and not just something to keep the trike from rolling away? This kit adds a functional brake lever so you have total control. The lever features a locking pin so it doubles as a parking brake. We recommend combining this kit with our double-pull lever for the front brakes.

---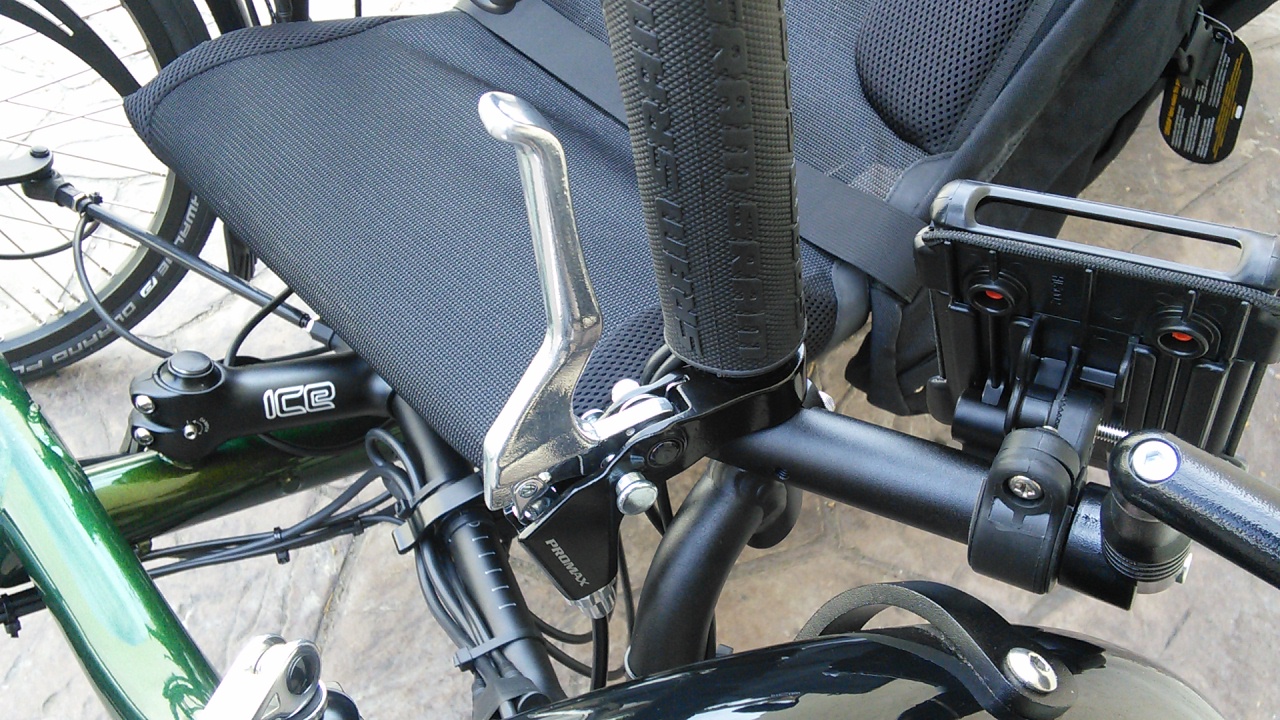 ---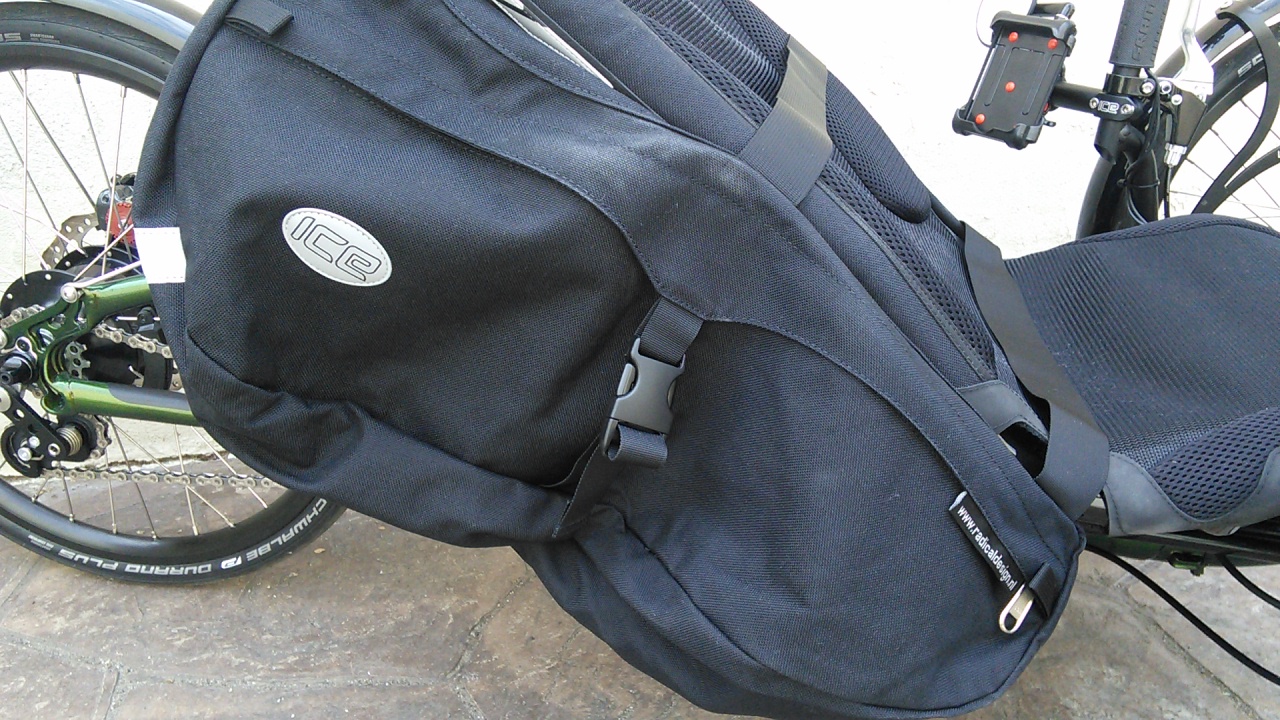 ICE Sidepods for use with Ergo-Flow or Ergo-Luxe seat covers (pair) - These custom ICE side pods have been specially made for our seat covers that have location loops on the side edging. They are ideal for day riding or commuting. The bags each fit directly onto the side of the seat cover loops and can be used singly and can be quickly removed from the trike The zip opening is arranged so that the front of each bag can be opened whilst riding along - perfect for getting at the snack bars or a camera. Available in black only and supplied as a pair with reflective tapes at the rear. This version fitís all Ergo-Luxe covers and any Ergo-Flow if the cover has side tabs.

---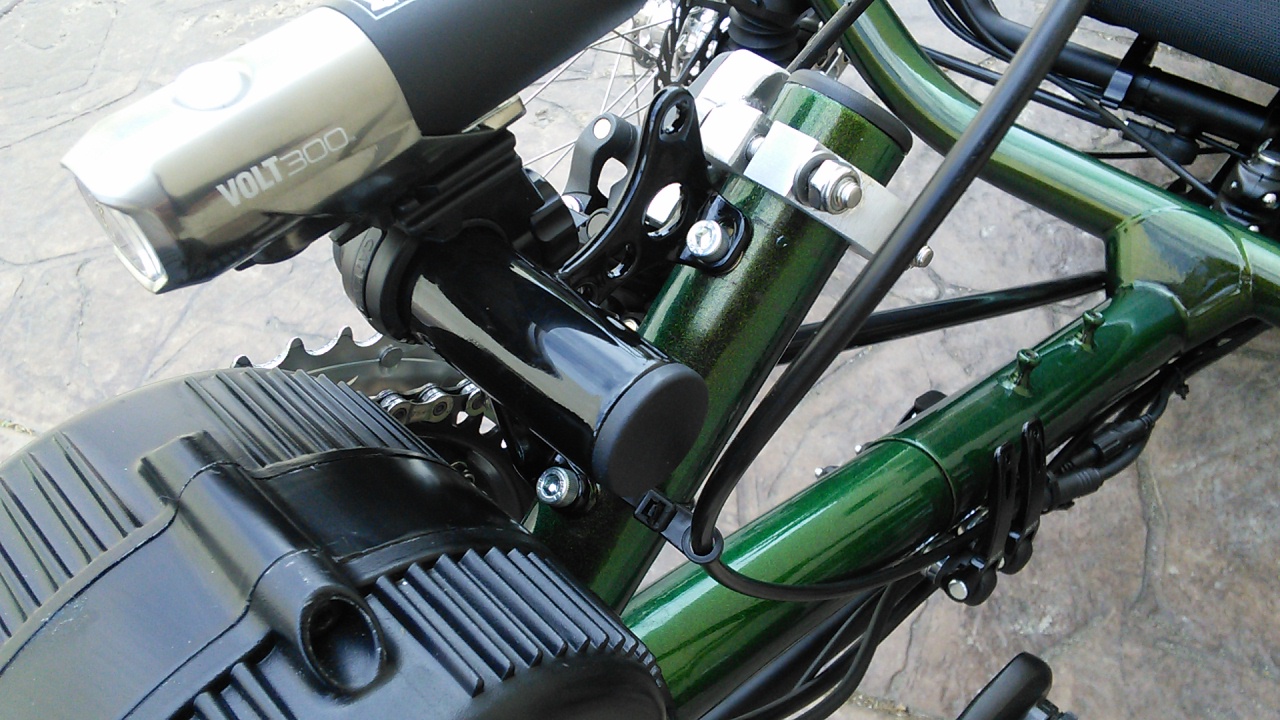 ICE Bolt On Front Light Mount - This is a quick and sturdy fix to mount a headlight to your front derailleur post. It's easy to install and will stay securely in place as you ride.

---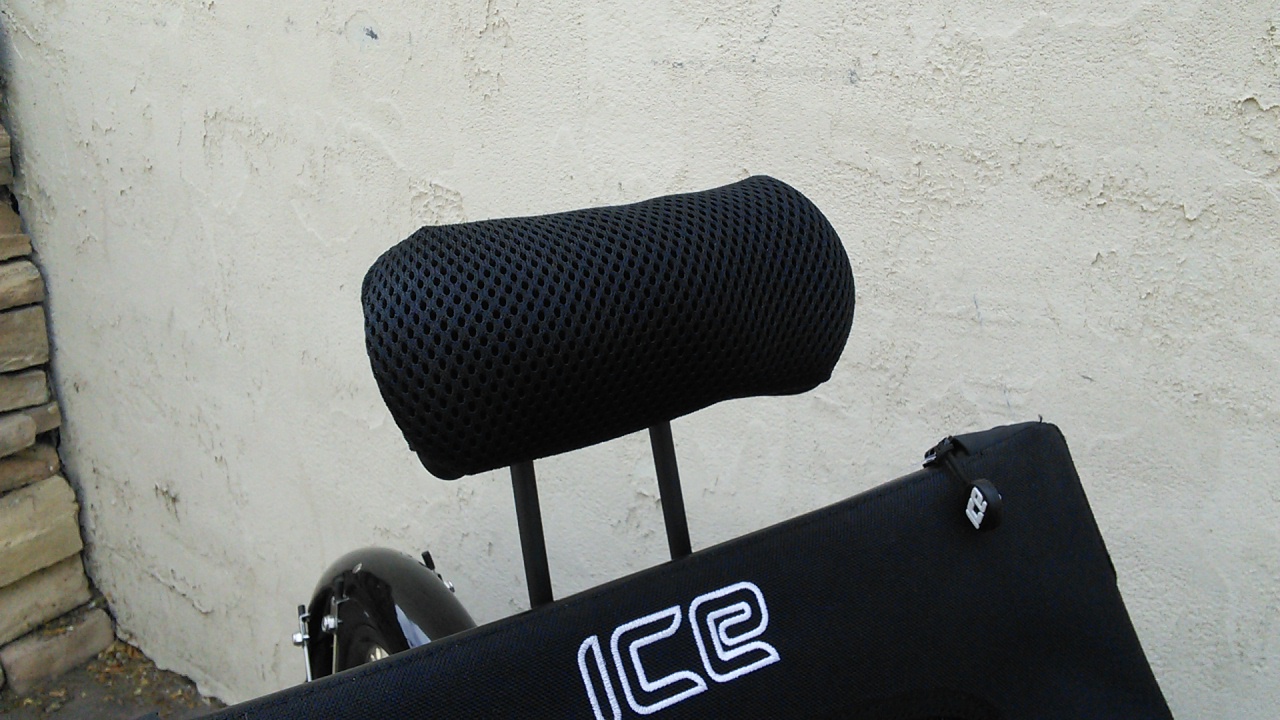 ICE Adjustable Neck Rest - For Ergo-Flow Mesh Seat - Fully adjustable for height and angle, removable padded cover. Very comfortable going up hills especially when the trike is set to a more reclined seat angle. Also a nice feature when relaxing at a standstill.

---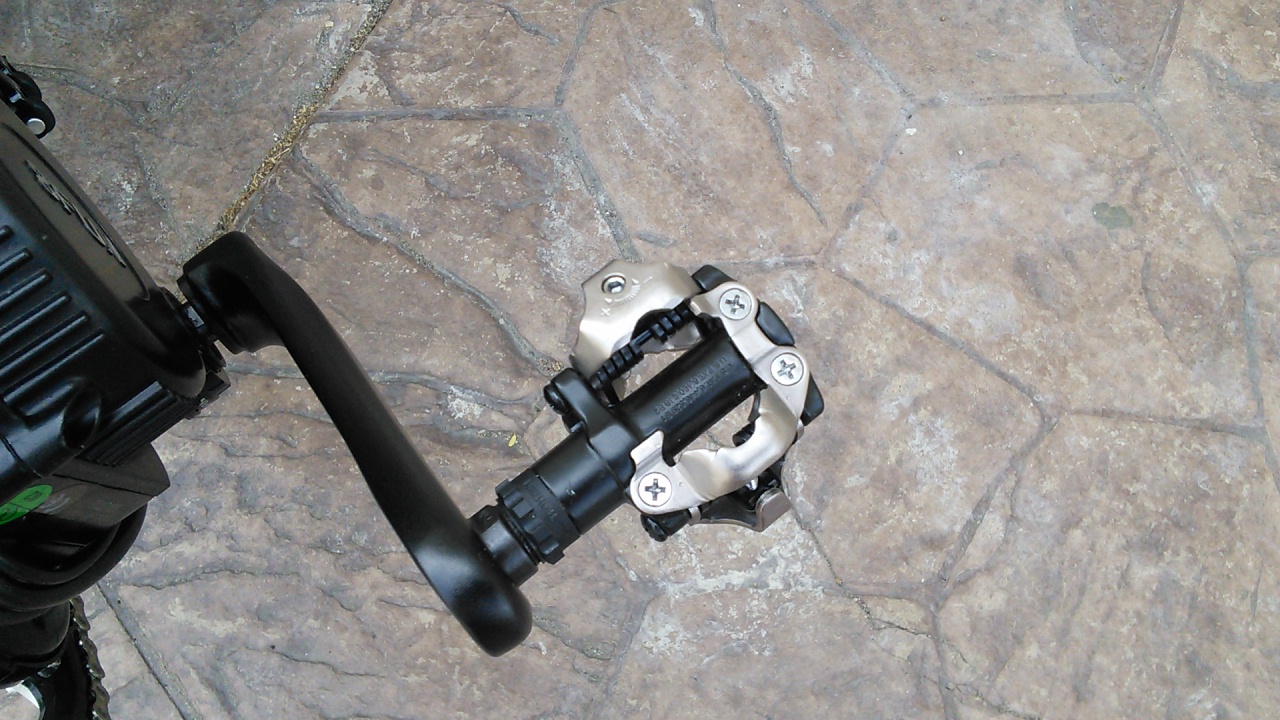 Shimano PD-M520 SPD Clipless Pedals - The SPD-520 pedals are a great entry level clipless pedal. Increase your power, and efficiency with these great pedals. These pedals will also cure foot drop. Never loose your footing again.

---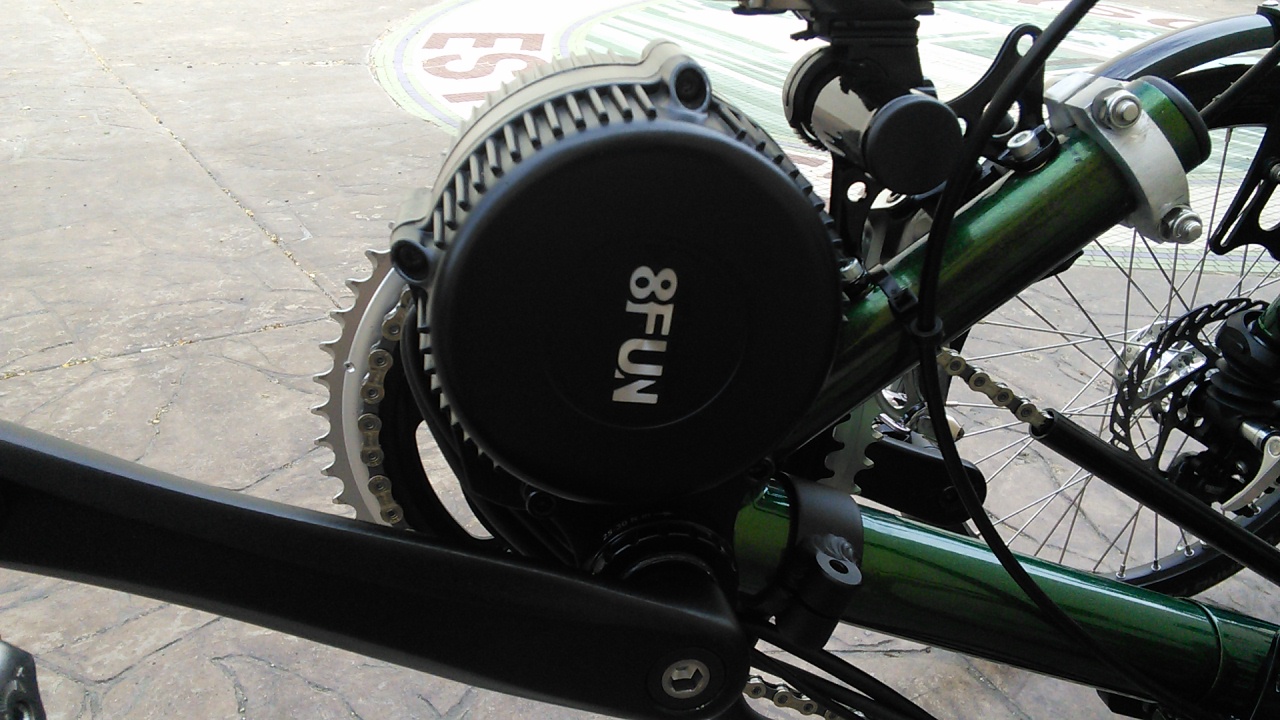 Bafang BBS-02 48volt 750watt Motor Assist - More power than the 500w version; this is a great option for those of you who are really into off-roading or for those who always seem to be climbing steep hills. The Bafang is a surprisingly quiet mid drive option that will add a lot of power to your ride. This is a great set up for those of you with a single chainring on your front crankset.

---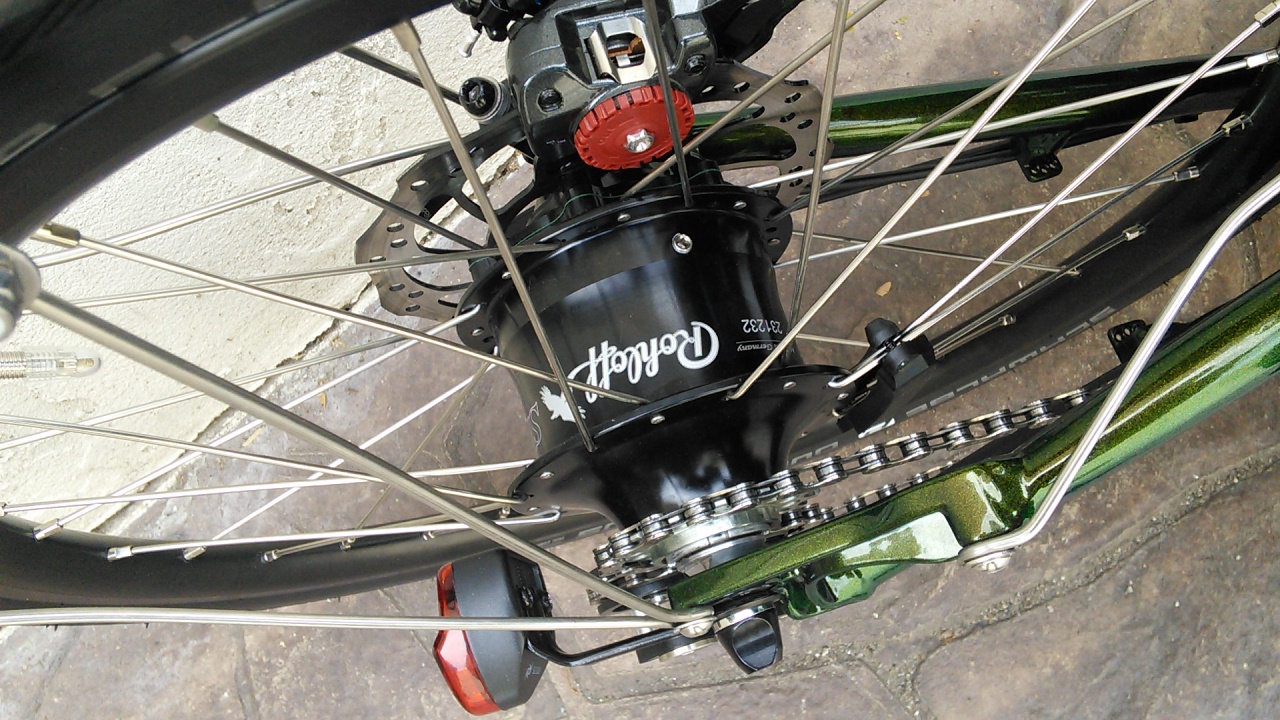 Rohloff Drivetrain Wheel with OEM2 Tensioner Chain - The Rohloff 14-speed transmission is the ultimate in internal gearing. All gears are evenly spaced and can be shifted while pedaling or standing still. Low maintenance and reliability is the name of the game here.

---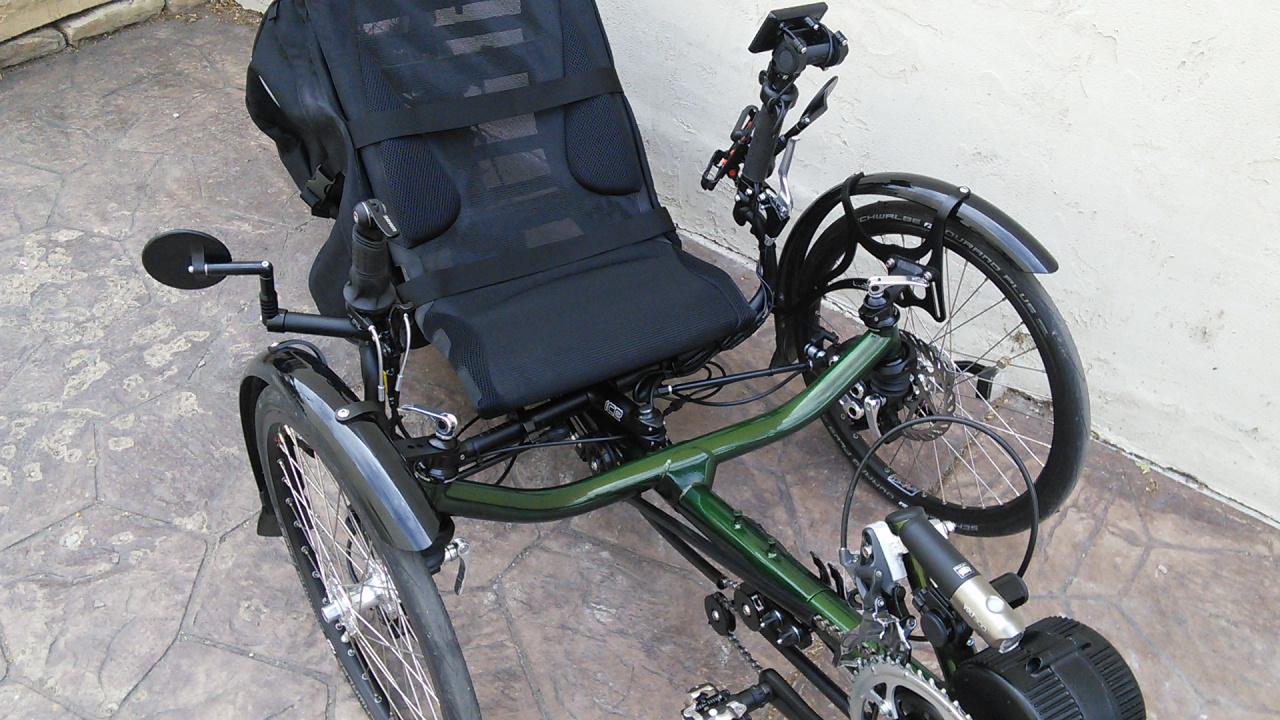 ICE 20 Inch Front Mudguard Set for Non-Suspended Wheels -

---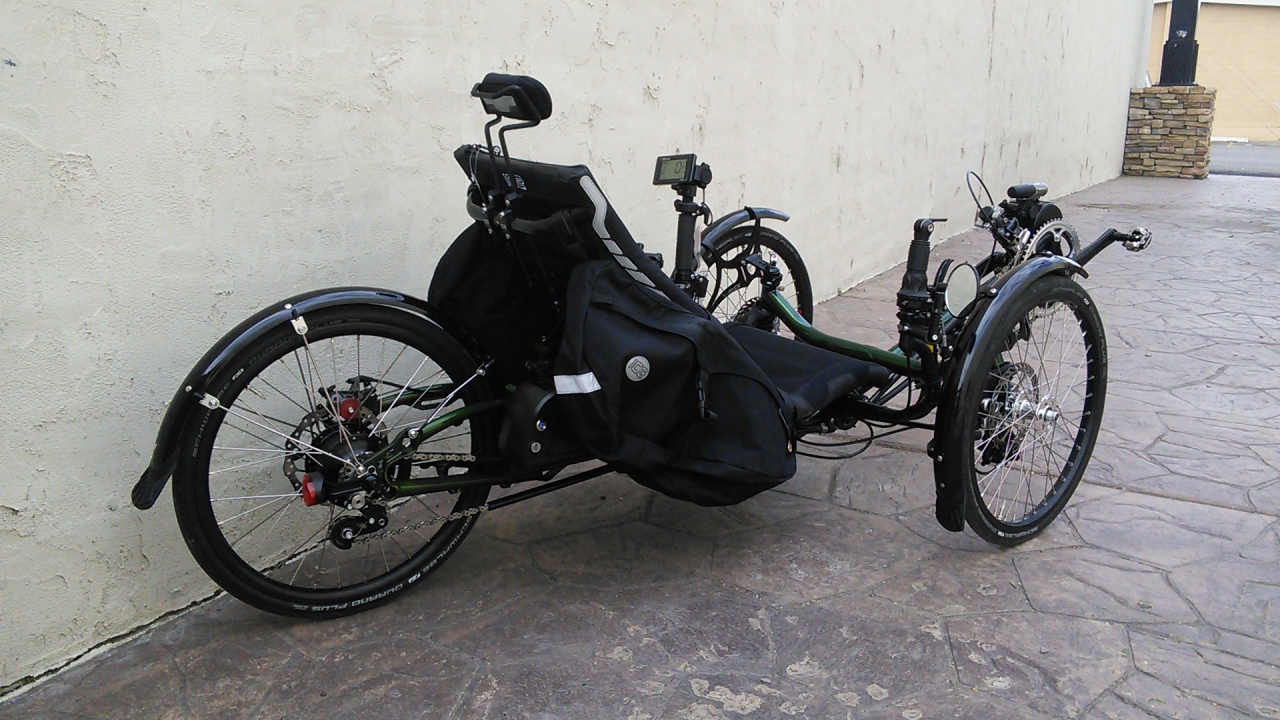 ---
---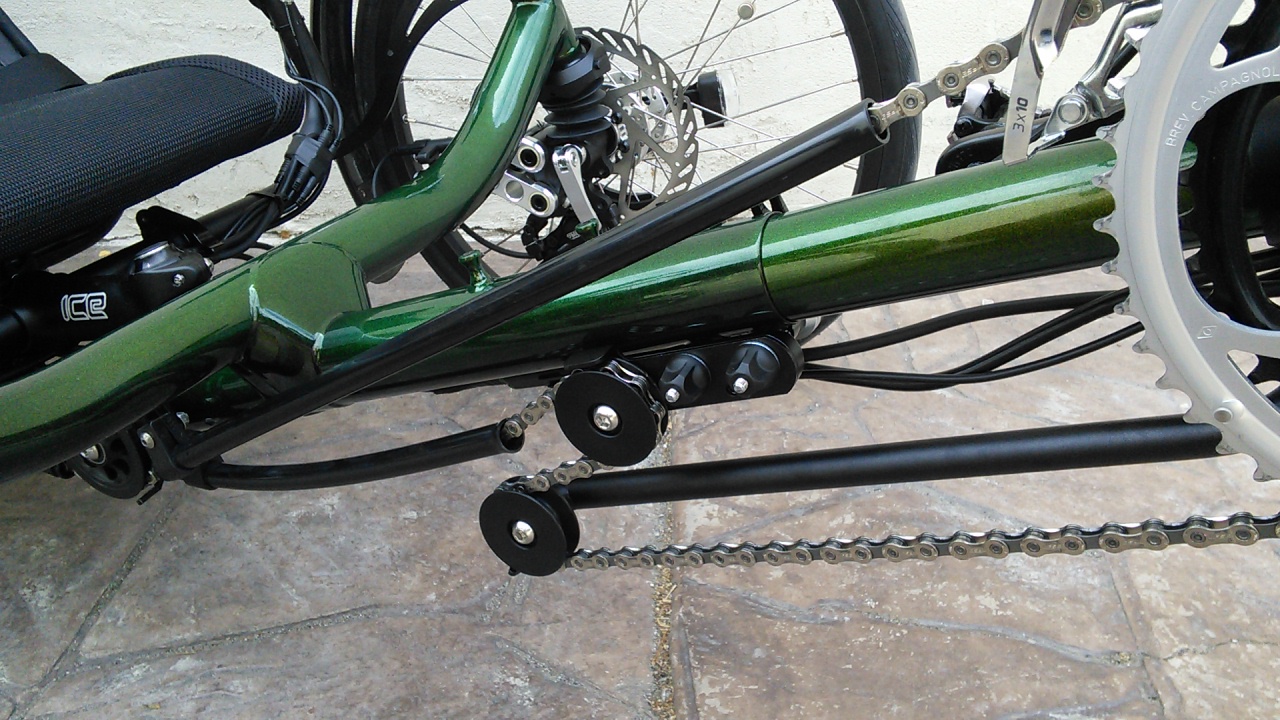 ---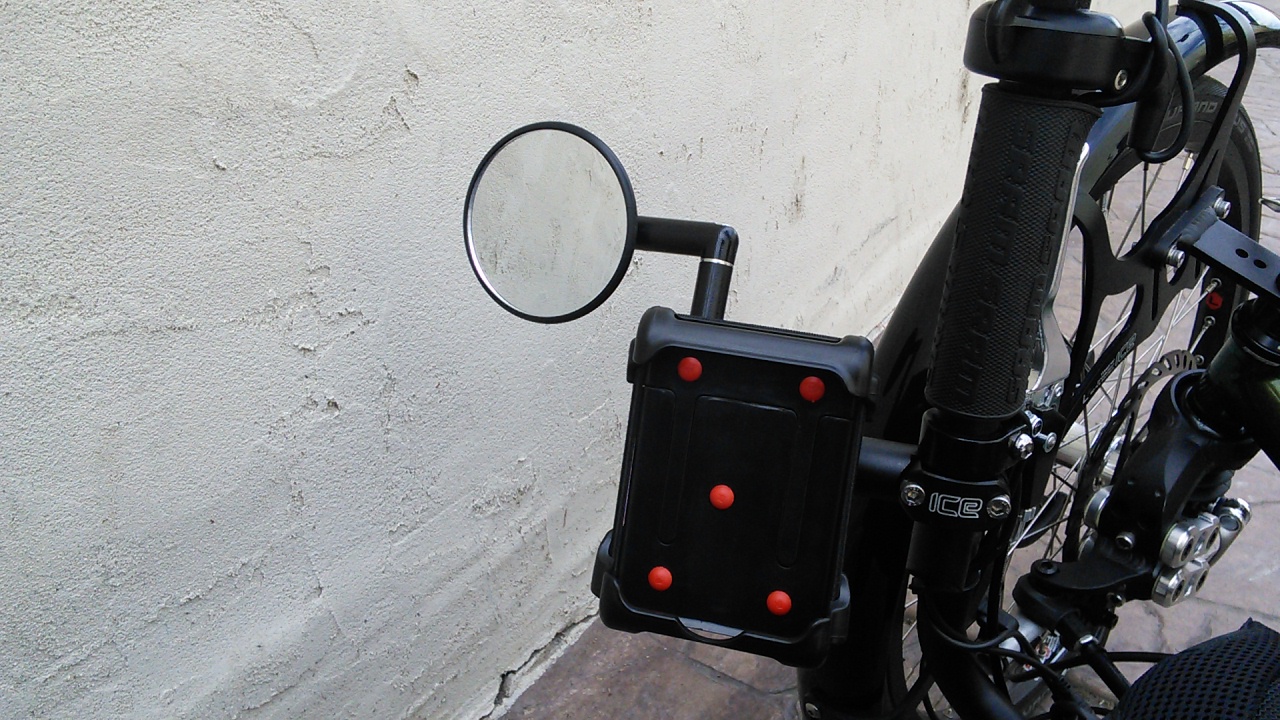 Delta Smartphone Phone Holder - Black - Securely mount a smartphone to your recumbent bike or trike.

---
---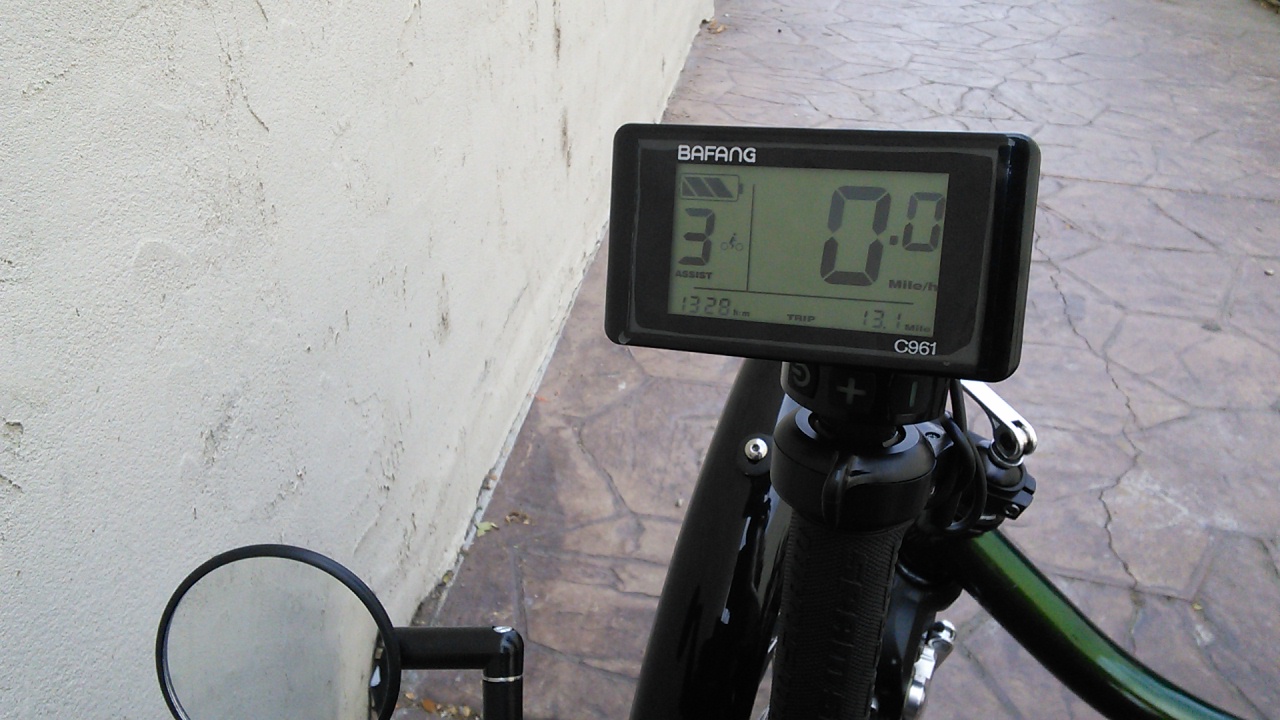 ---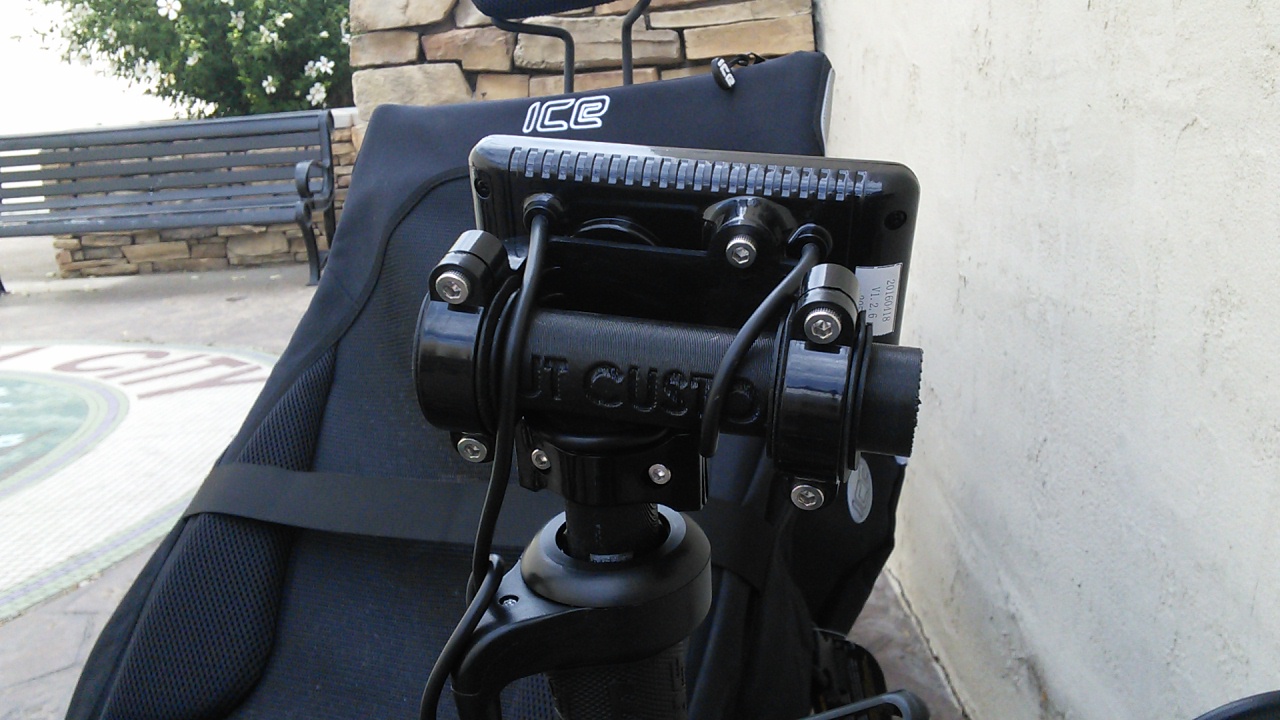 UTCustom Bafang Console and Throttle Mount - Left Hand Version - This mount, made by us in Springville, is specifically designed to put the throttle, +/- power button, and the Bafang console directly above the left grip on a vertical handlebar. All the controls are easily accessible and intuitively placed. The left side of the mount is open to function as a mirror mount.

---
---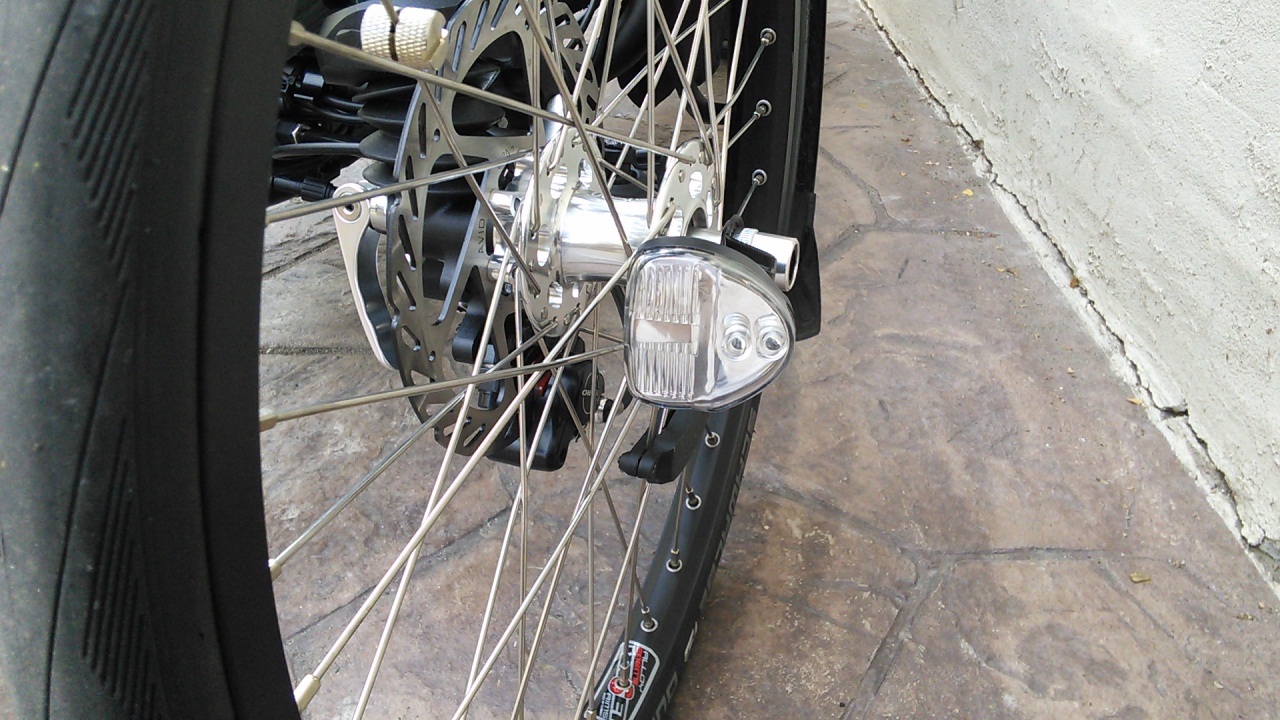 Reelight SL120 Flashing Light - LAST ONE! -No batteries required -Electromagnetic technology -Very reliable and ultra long life -Easily mounted on all standard bicycles -Mounts to skewer or axle -SL100 high power with bright LEDs and passive technology -SL120 backup power with capacitor and active technology -SL 150 is a high power steady light (non-flashing -2 LED front and 2 LED rear set -SL220 extended bracket combo (great for disc or drum brakes) and backup power

---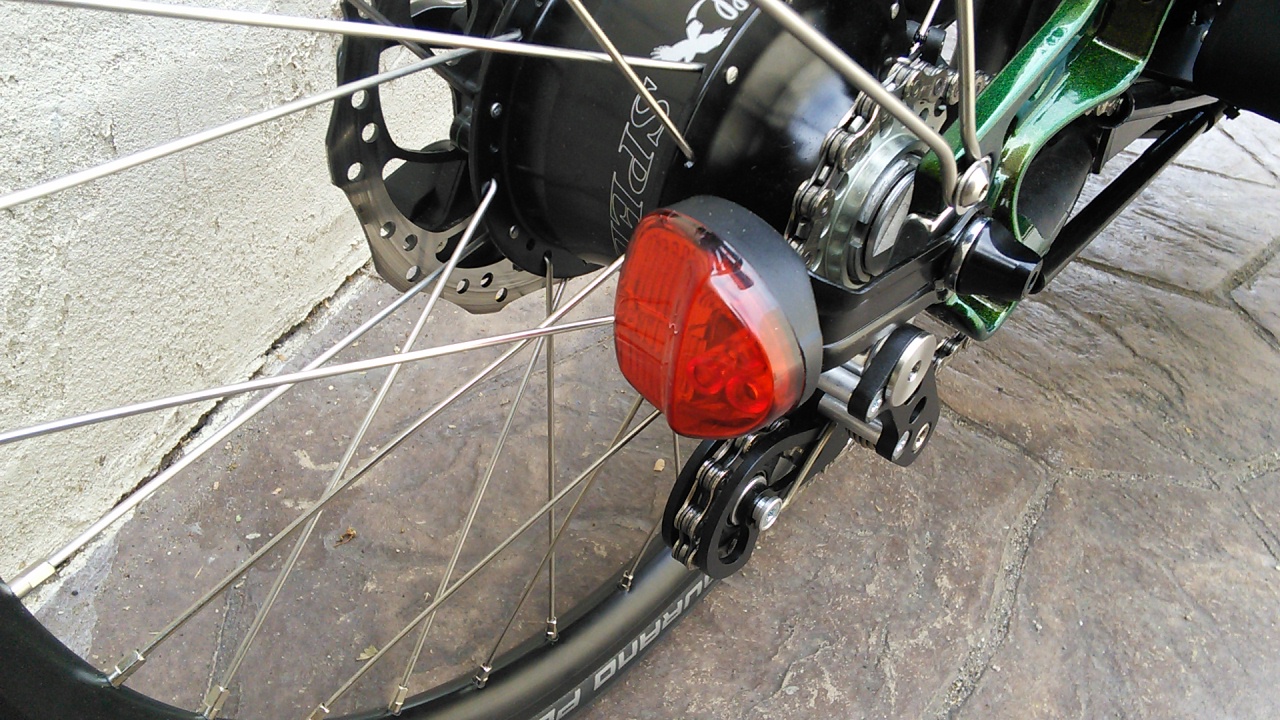 ---