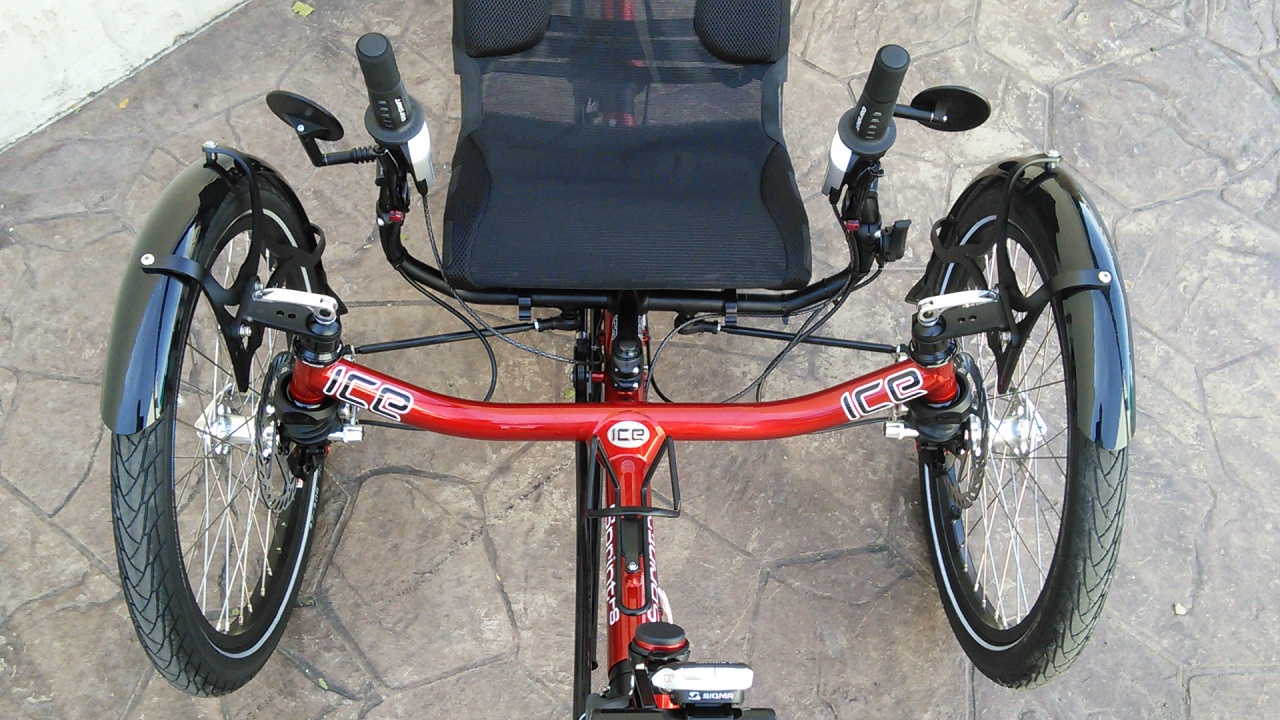 ICE 20 Inch Front Mudguard Set for Non-Suspended Wheels
-
---
---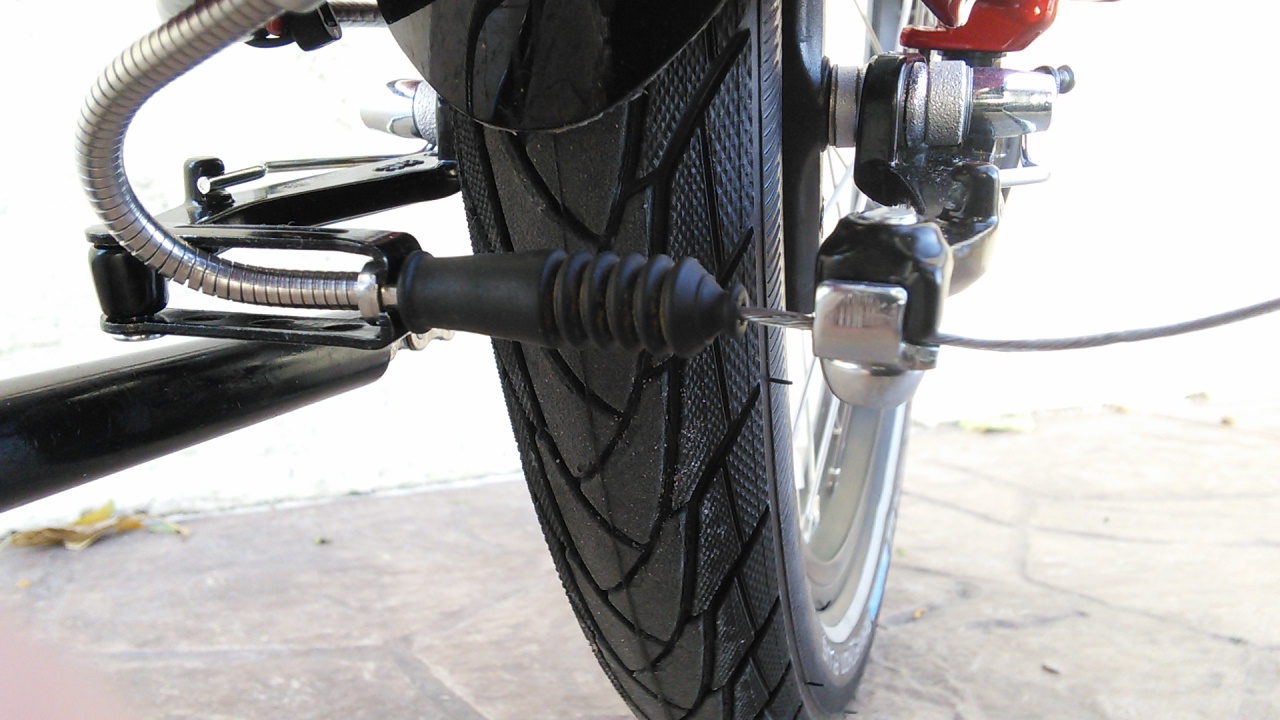 Shimano Alvio BR-T4000 Rear V-Brake - Black - Brake Lever Actuation: Long Pull Material: Aluminum Pad Attachment Style: Threaded Post

---
---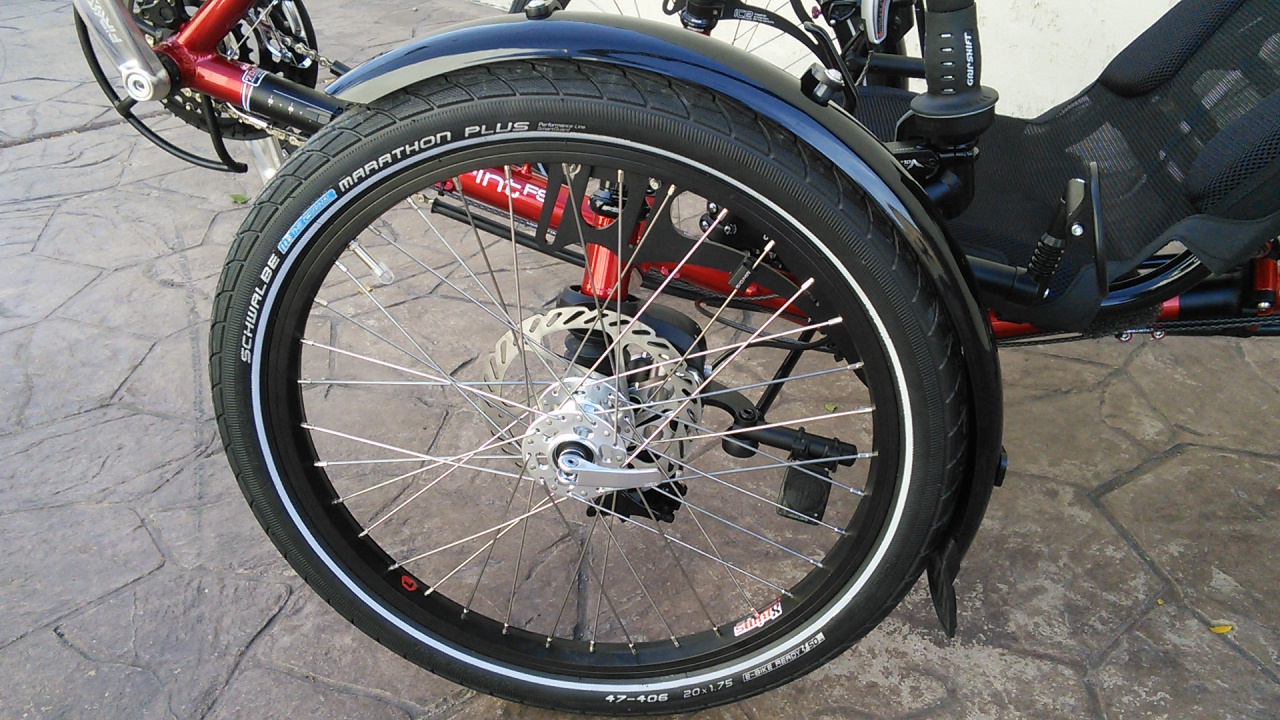 Schwalbe Marathon Plus 20x1.75 (47-406) HS440 Tire - The Marathon plus tire has a thick protective liner to keep foreign objects from reaching the tube. Schwalbe has a protection level 7 out of 7 for all Marathon Plus tires. This is our most popular tire by far because it's affordable and they will outlast any tire out there. You'll be surprised at how smooth and quiet they roll. -WIRE BEAD -PSI: 50-70

---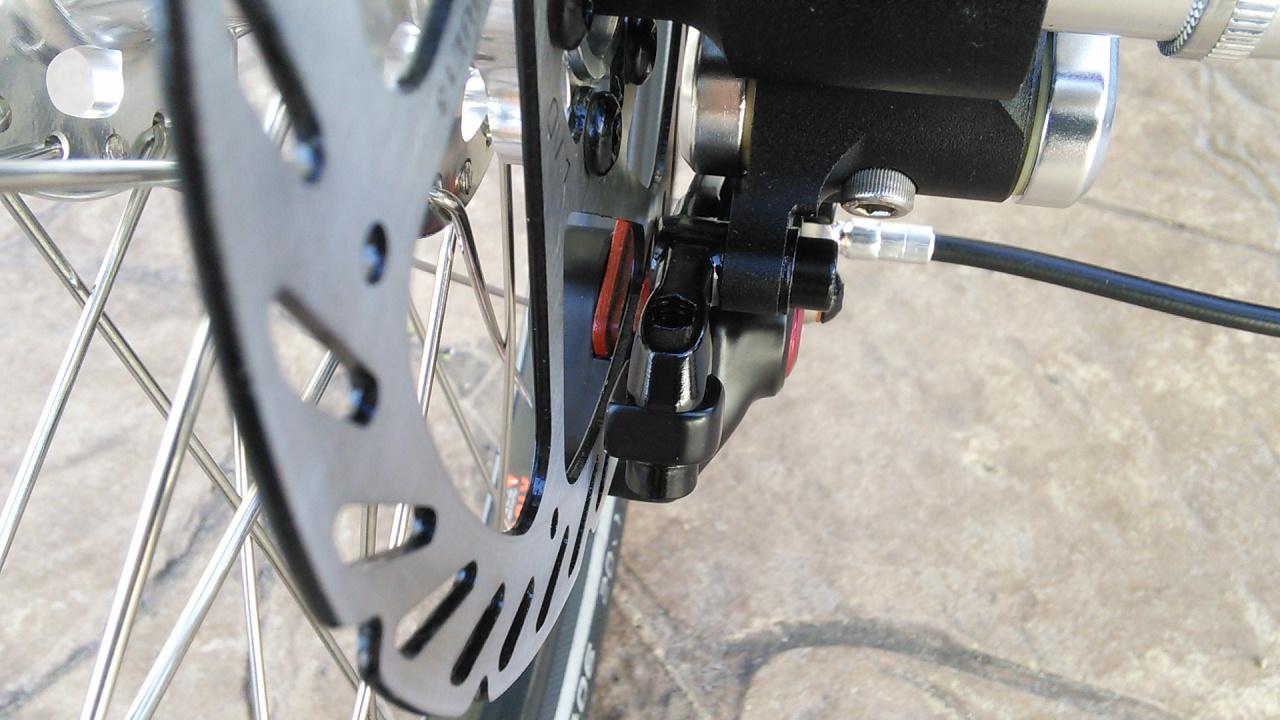 ICE Tektro Hydraulic Brakes from Drum -

---
---
---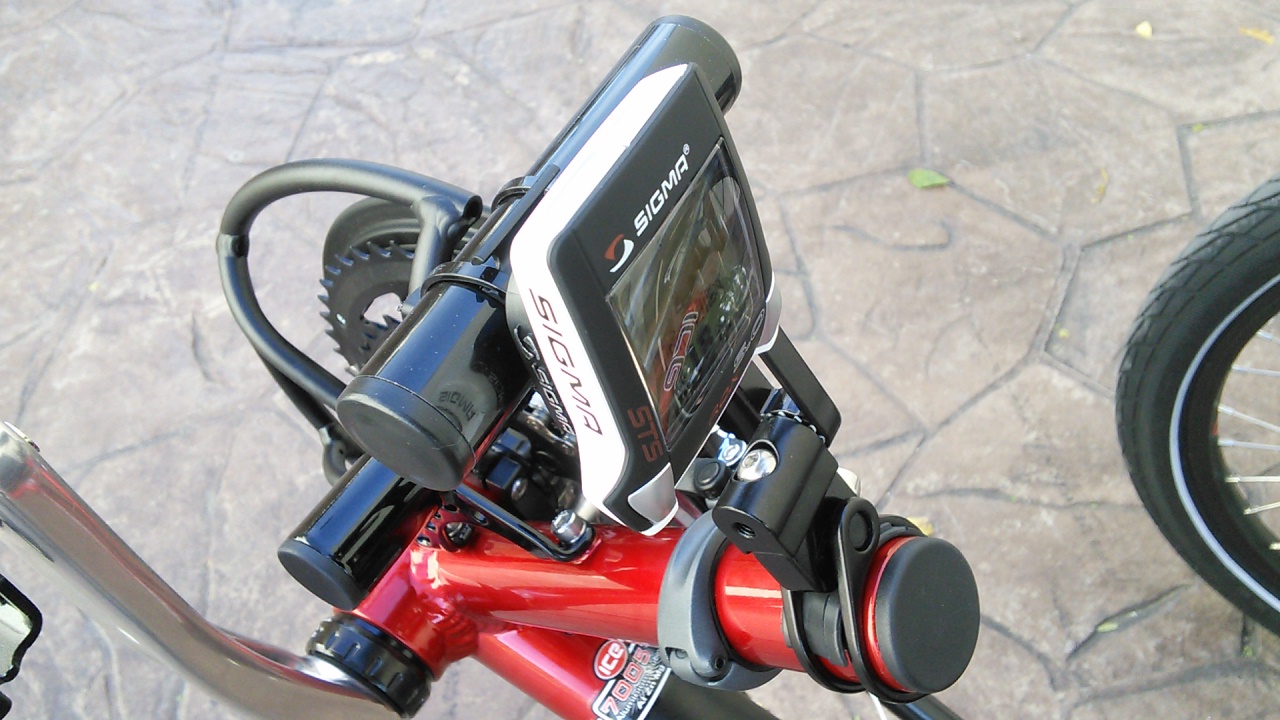 Minoura SwingGrip Accessory Mount Holder - The Minoura SwingGrip is a favorite accessory for recumbent bicycles and tadpole trikes. The most popular use is to mount it on the derailleur post on the recumbent trike boom. An easy way to add headlights or a computer display.

---

ICE Bolt On Front Light Mount - This is a quick and sturdy fix to mount a headlight to your front derailleur post. It's easy to install and will stay securely in place as you ride.

---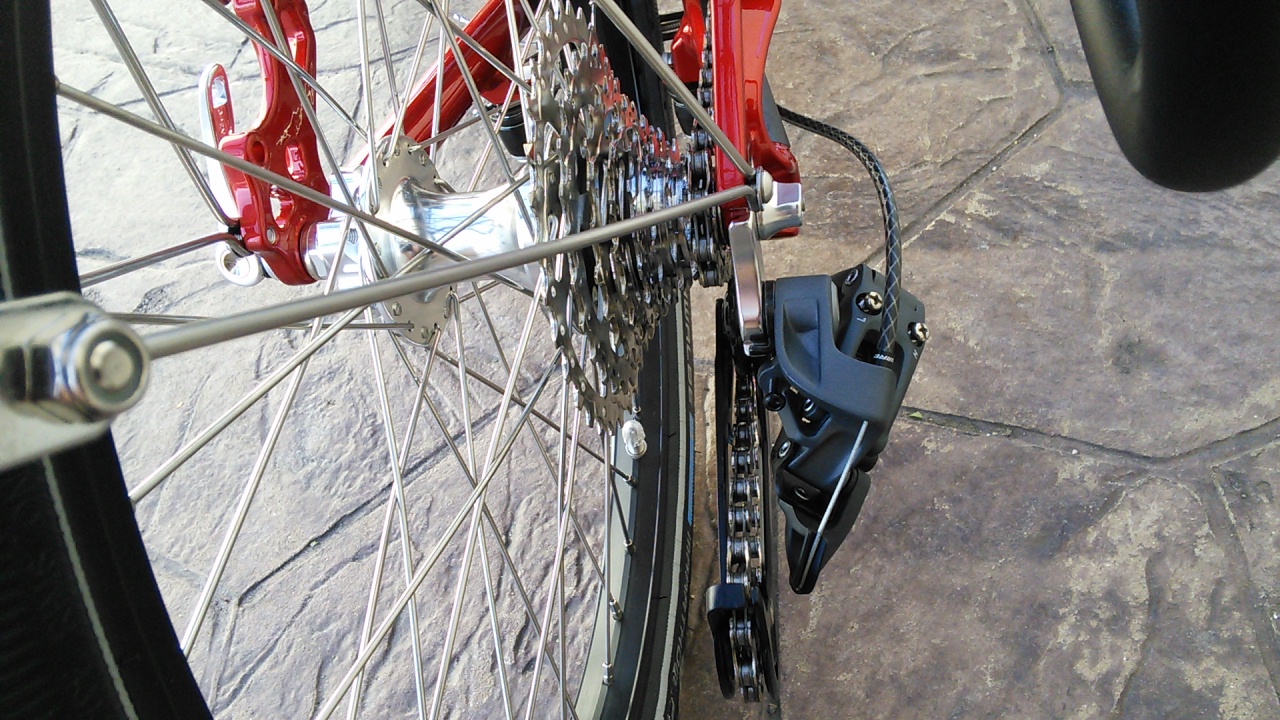 SRAM PG-950 11-34t 9sp Cassette, X7 Rear Derailleur, Grip Shifter, Chain - This 9-speed gearing system is tried-and-true. The included twist shifter is also very reliable.

---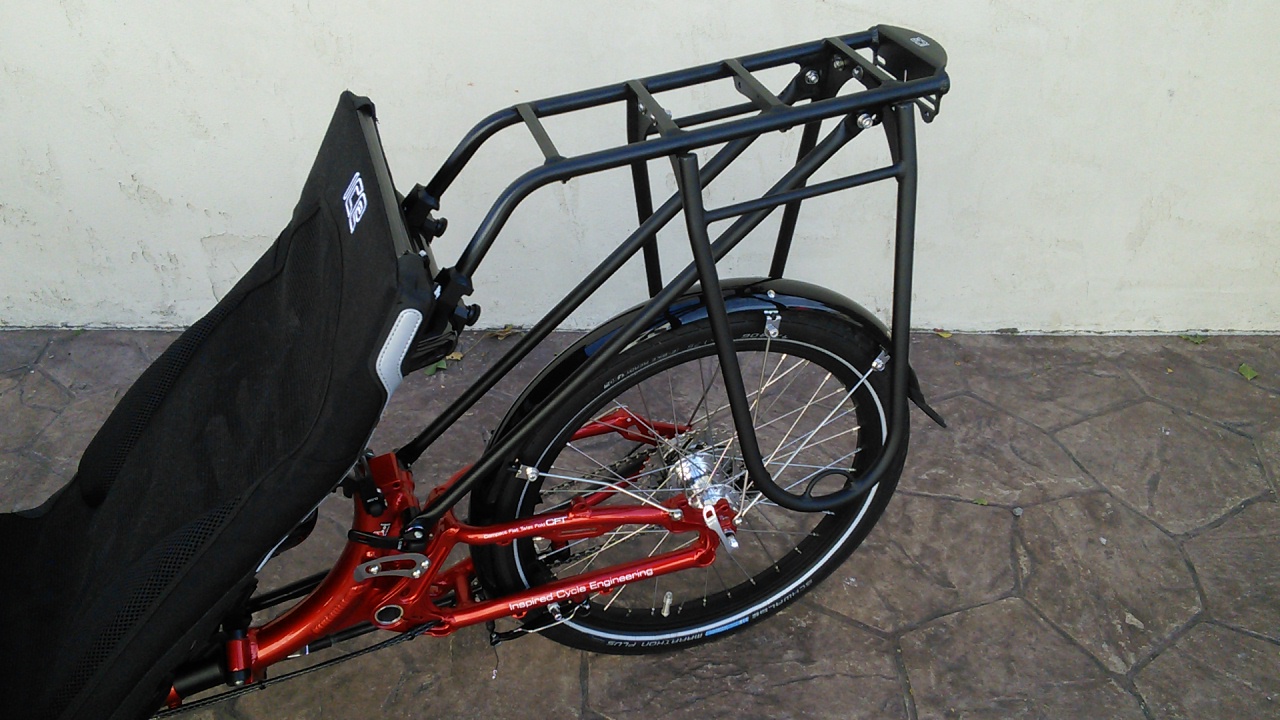 ICE Suspension Rack with Pannier Sides for Sprint - The carrier sides allow the bags to be mounted low down and keep them clear of the rear swing arm. The top surface of the carrier is wide providing a stable platform and the rear face has multiple mounting options for fixing up to 3 rear lights.

---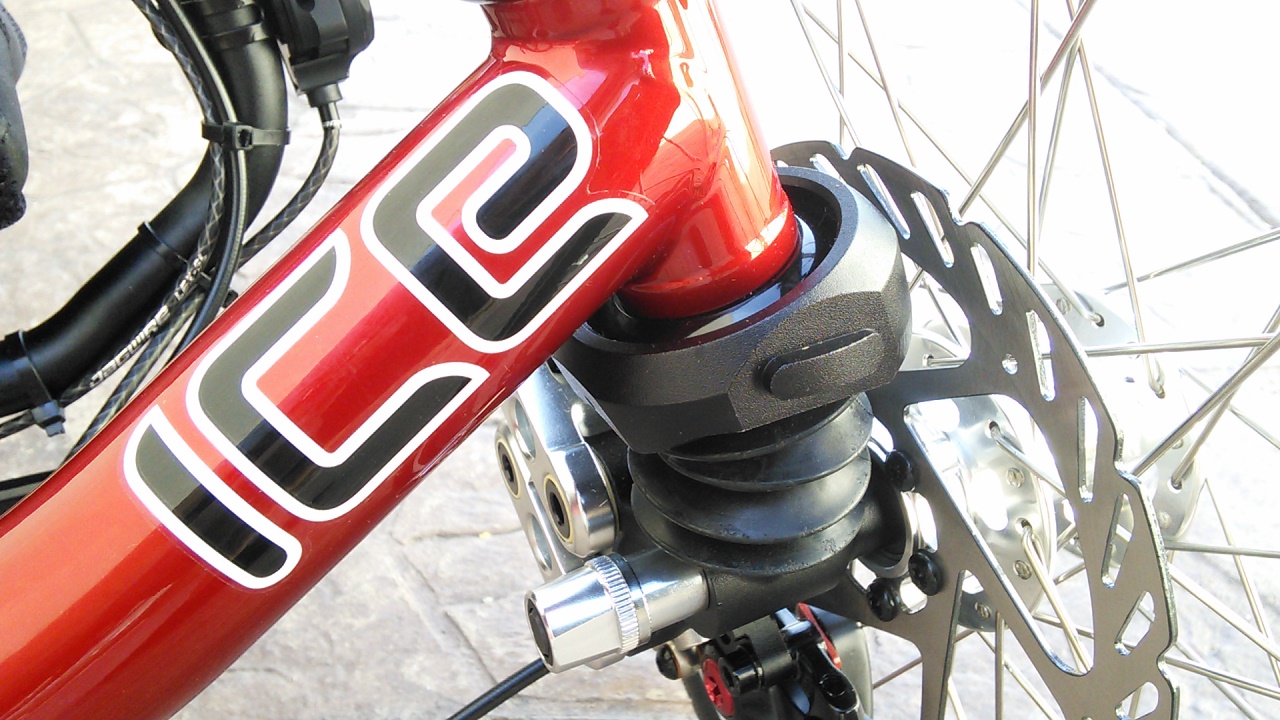 ICE Front Suspension Kingpost Elastomer set - Medium - All of our front suspension ICE trikes come fitted as standard with a medium elastomers. However we do have soft and hard elastomer's available for a custom comfort setting. These elastomers are available for purchase when ordering your trike.

---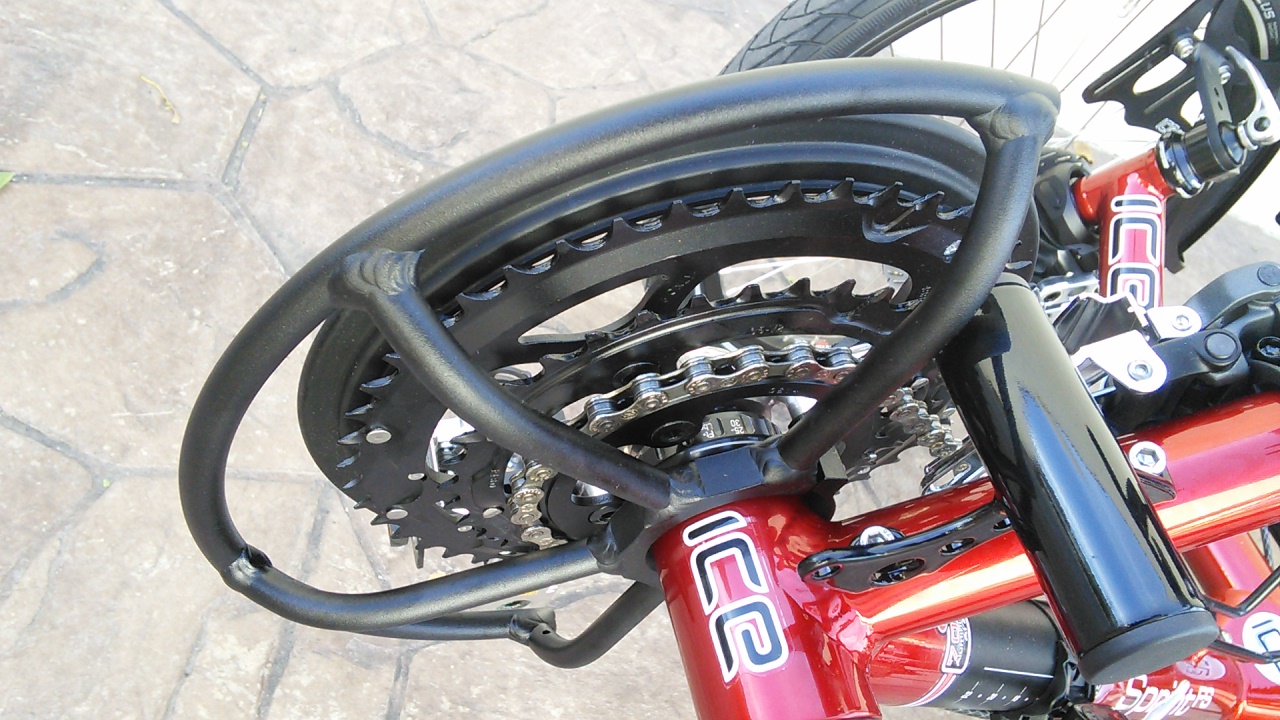 ICE Chain Ring Guard - Designed for the ICE standard models this optional chain ring guard is a light weight and durable unit made from heat treated Al Alloy. The guard is an added safety feature but is also very good in preventing you from accidentally brushing against the oily chain rings and avoiding the recumbent rider tell tale prints on your legs or trousers.

---
---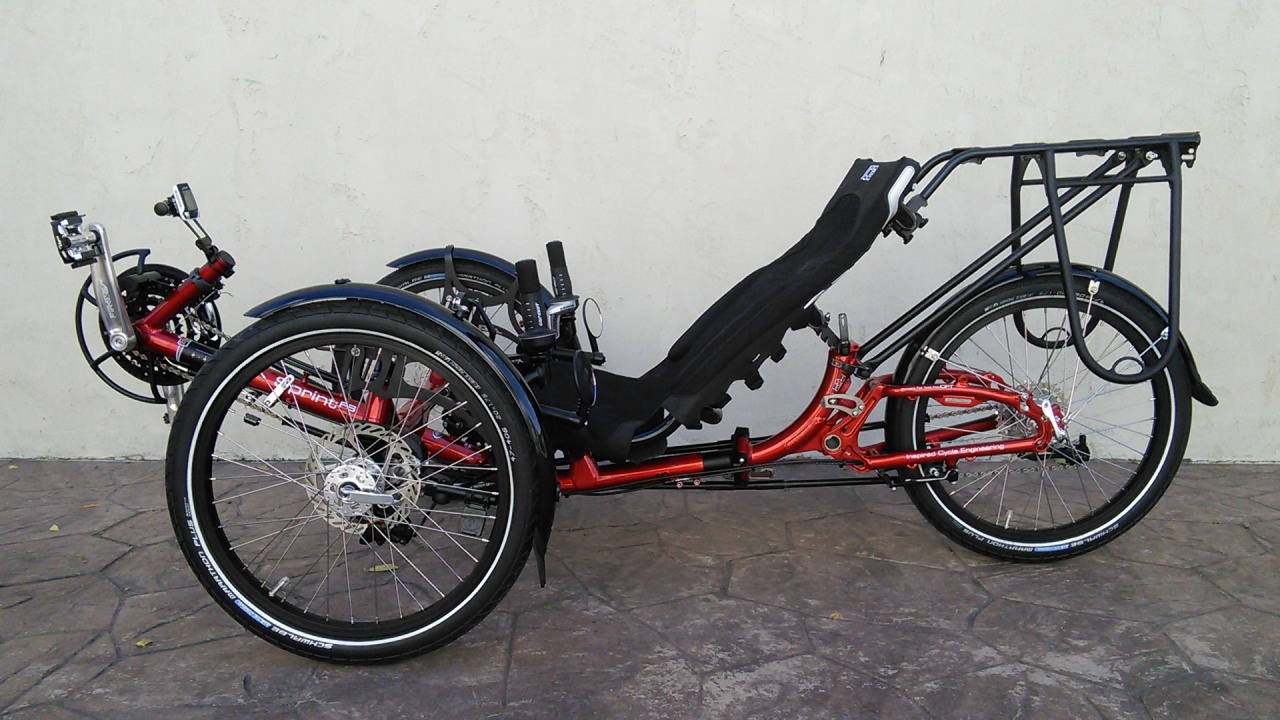 ---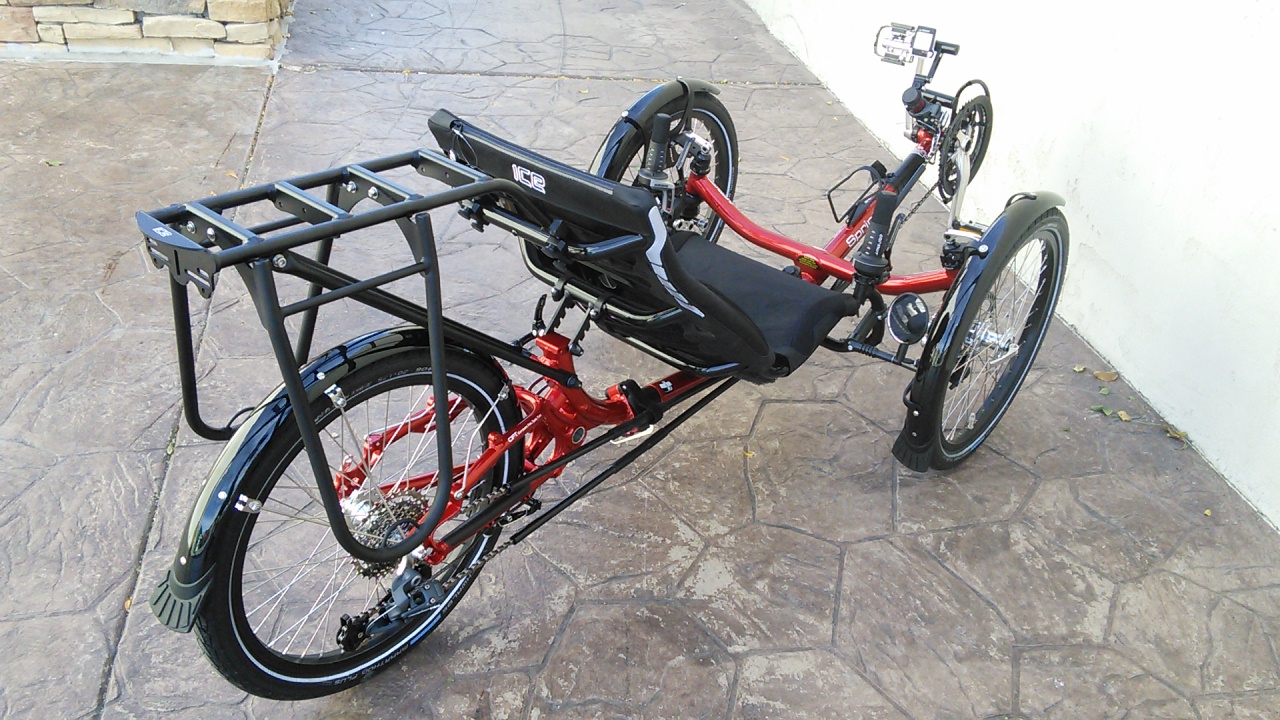 ---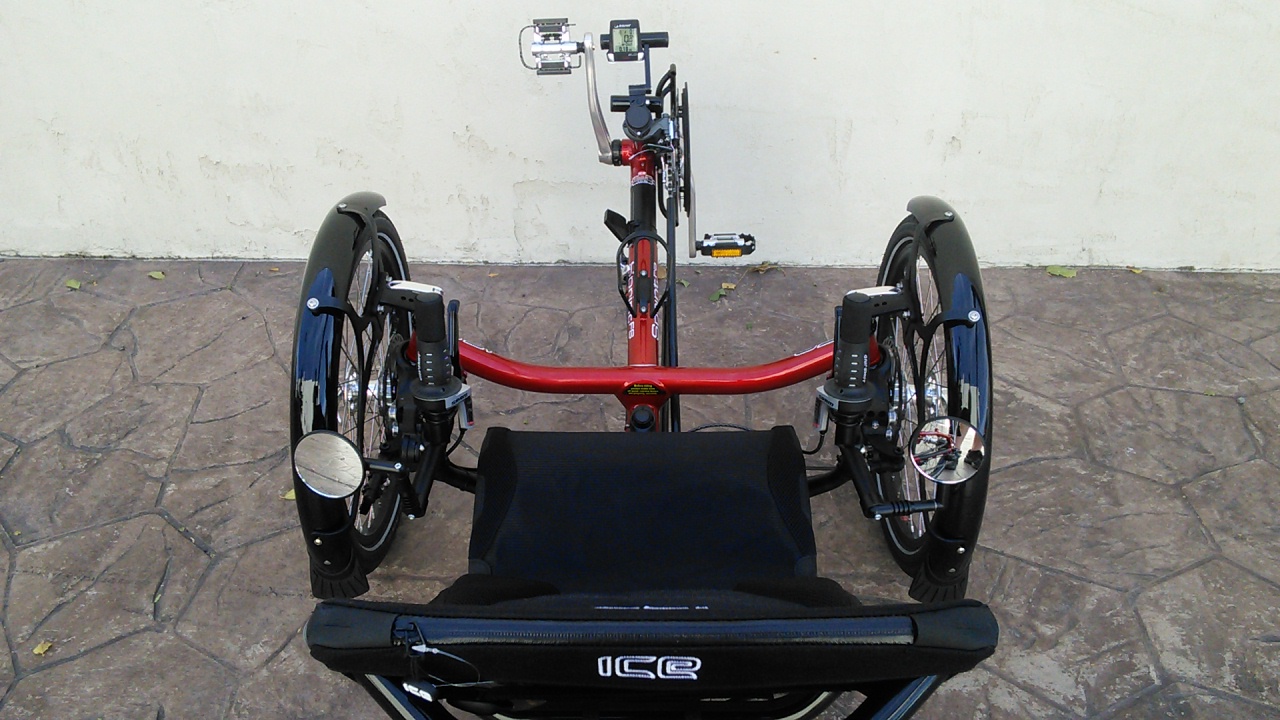 ---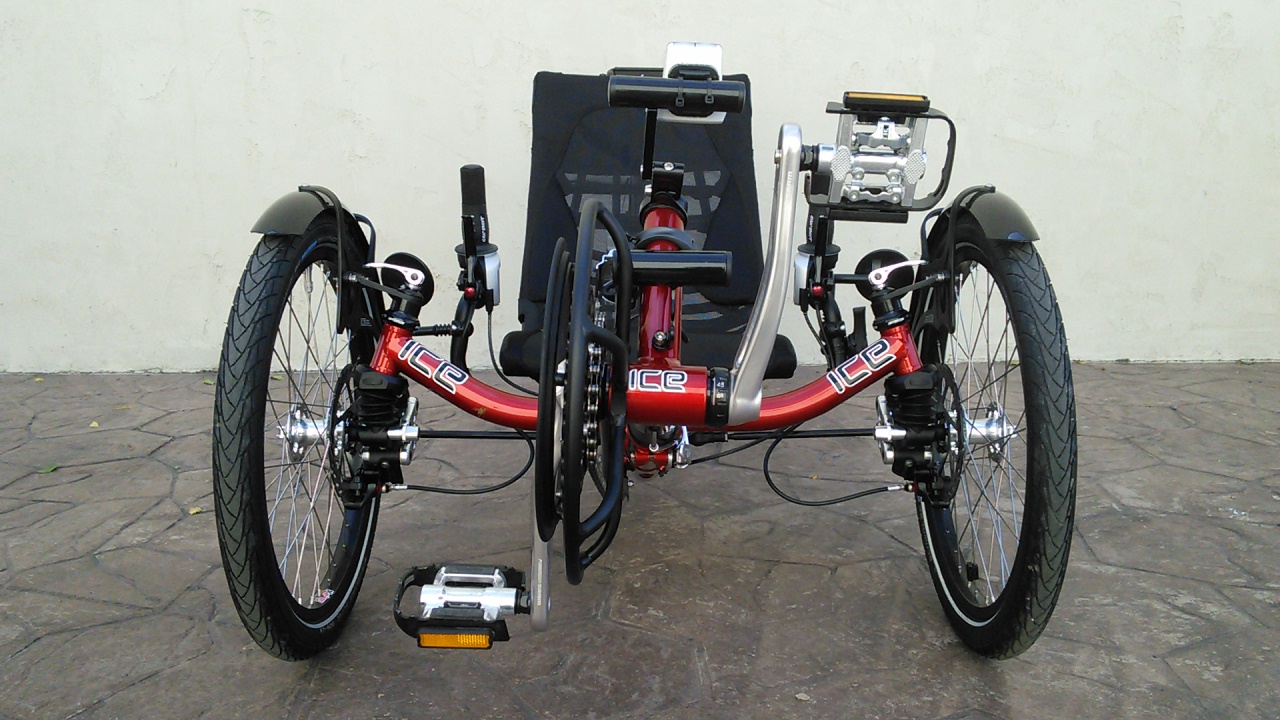 ---