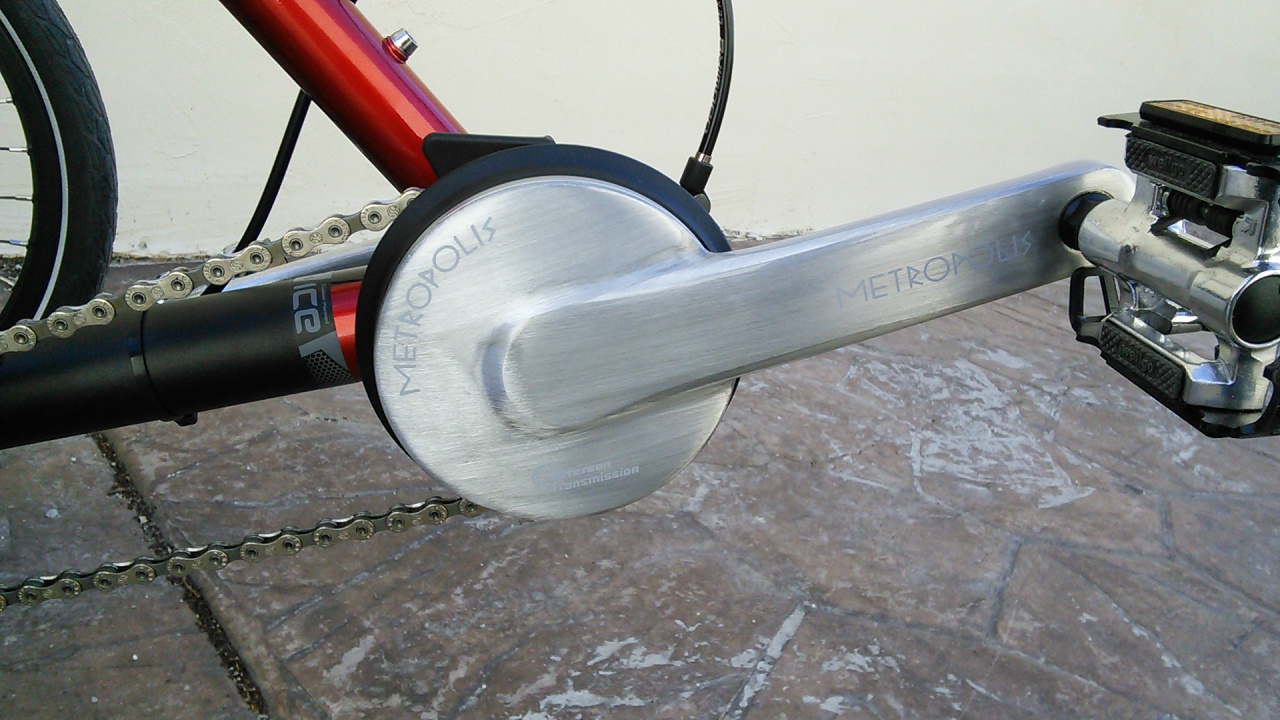 FSA Metropolis Patterson Crankset 28/45t 165mm - Silver
- -Provides a 1.6 to 1 gear ratio and shifts instantly under any load -Features die cast alloy crank arms and external bearing bottom bracket -8/9/10sp - Compatible with any twist or STI style of shifter
---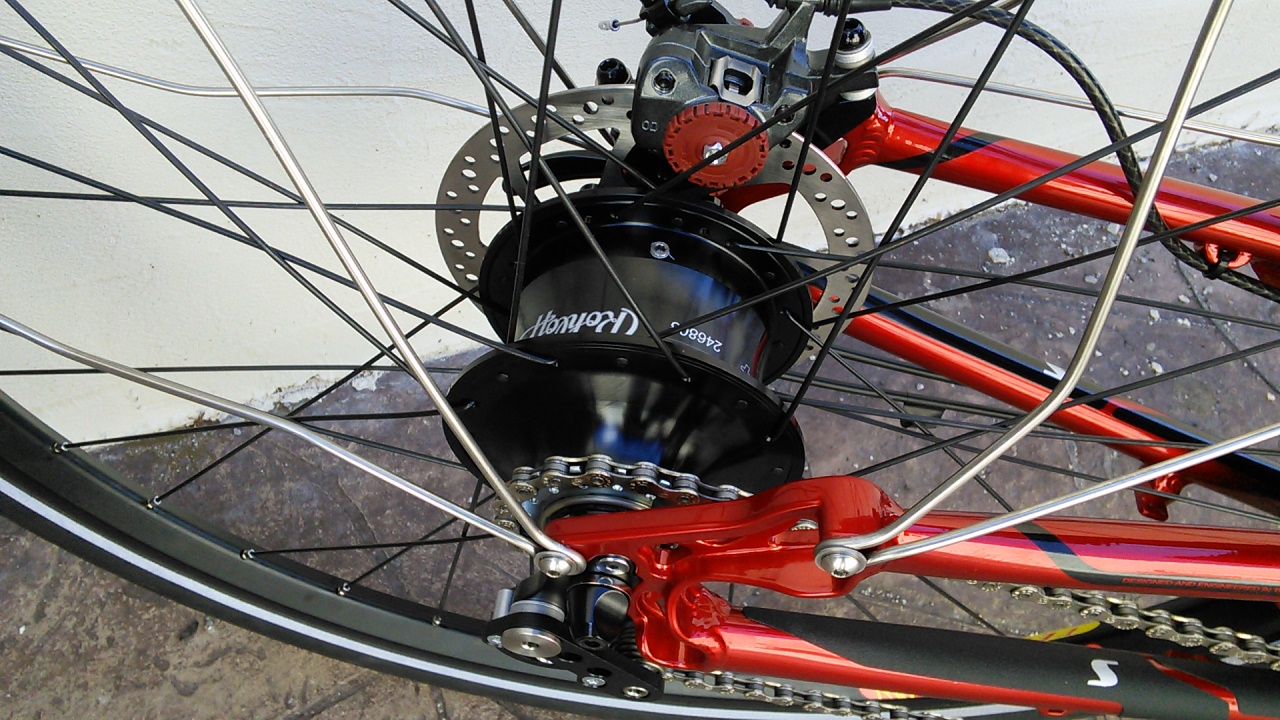 Wheel Kit - Rohloff Speedhub 14-Speed Hub - QR - Cable Shifter -

---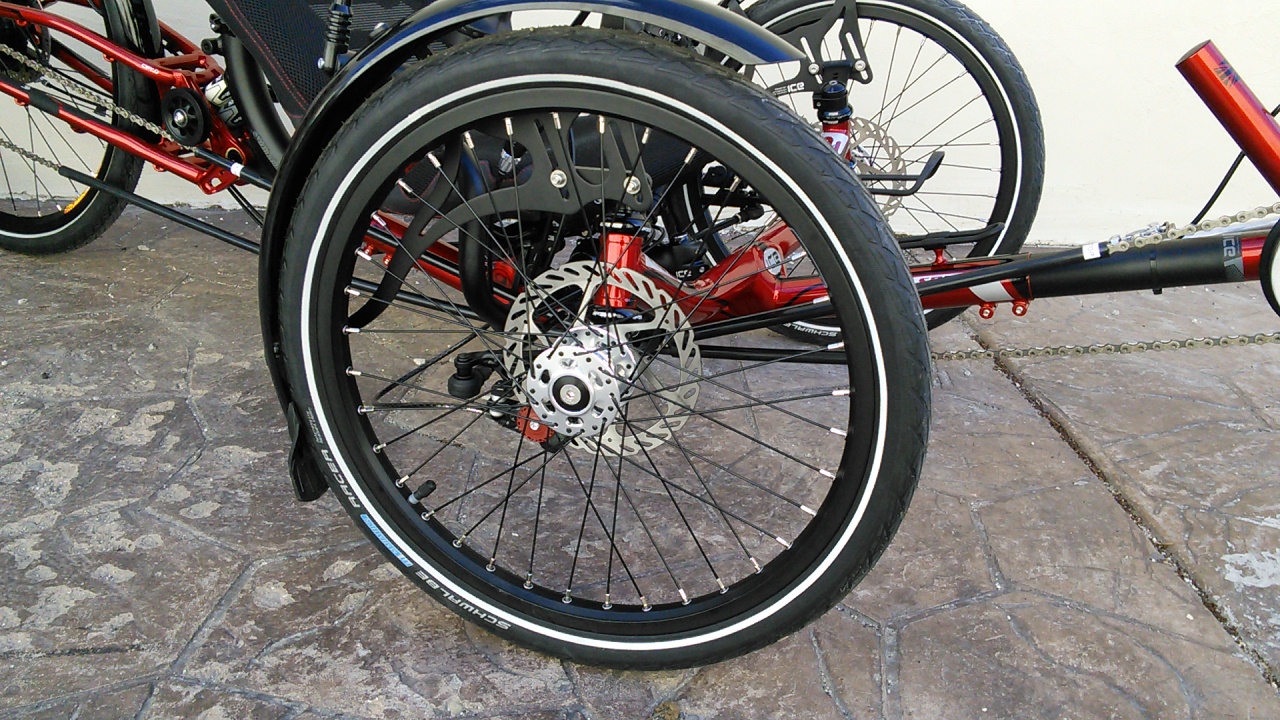 Schwalbe Marathon Racer 20x1.50 (40-406) HS429 Tire - The most popular recumbent trike tire by far. There is a reason that this tire is the default stock option on so many recumbent trikes. Every tire is a compromise of weight, speed, puncture resistance, and longevity and the Schwalbe Marathon Racer is the best option for the average trike rider.

---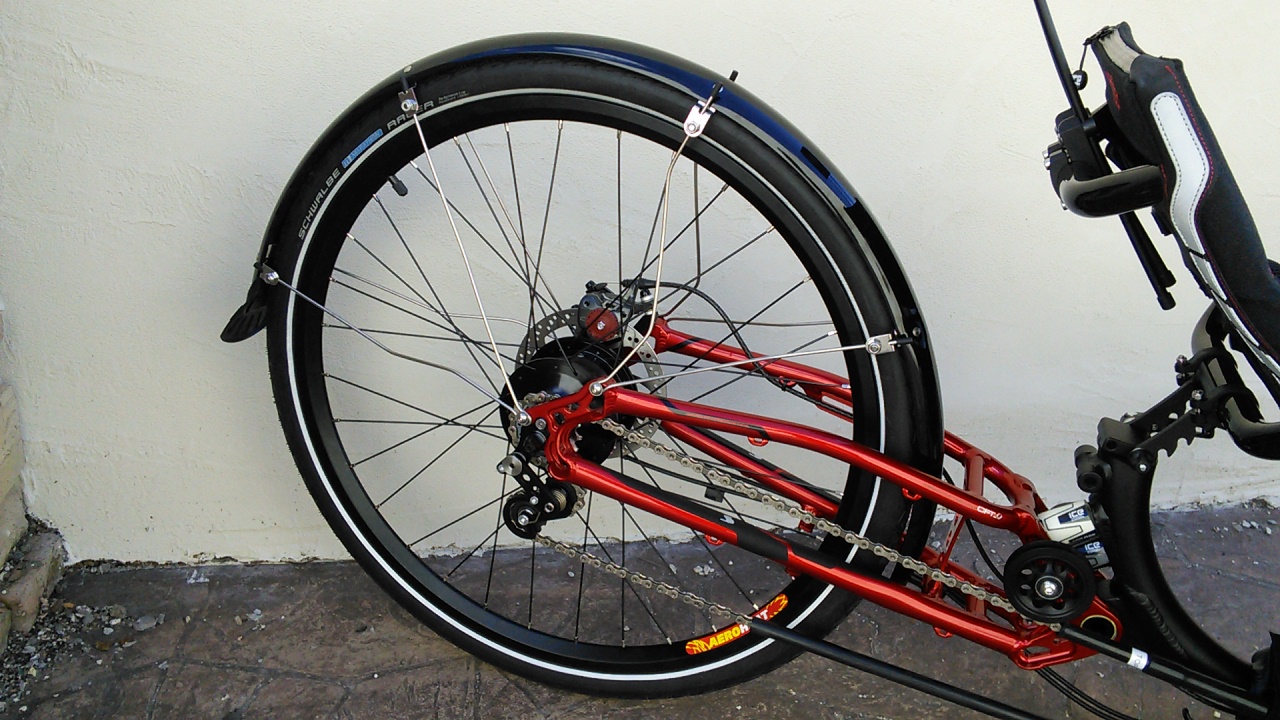 Schwalbe Marathon Racer 26x1.50 (40-559) HS429 Tire - The fastest Marathon ever. Everything is optimized for speed. Qualifier Compound and sporty, light sidewalls make the Marathon Racer extremely flexible and minimizes rolling resistance. - WIRE BEAD MAX PSI 85

---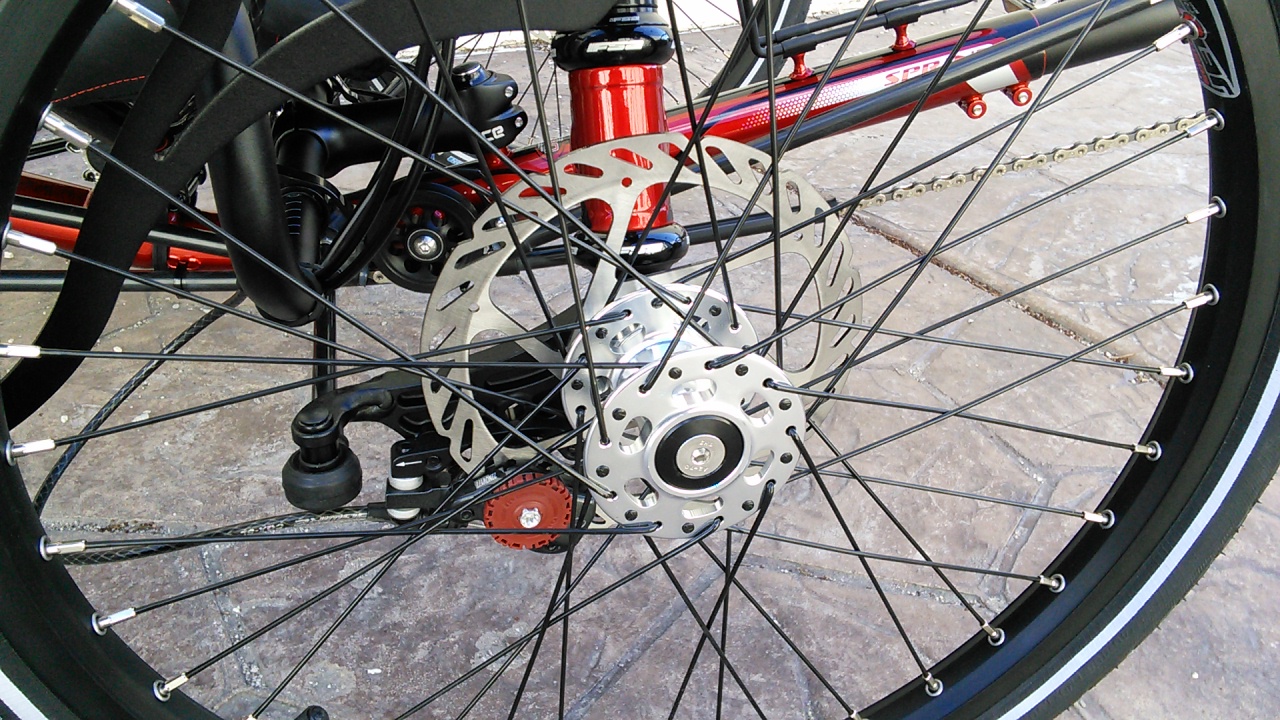 Avid BB7 Mountain Disc Brake Caliper - The industry standard cable-actuated disc brake since its introduction is still popular due to smooth ball bearing operation and ease of installation and maintenance. -All calipers have 74mm mounting bolt spacing -For use with with long cable-pull levers -Pad retraction and spring tension are adjustable -Includes steel-backed sintered pads

---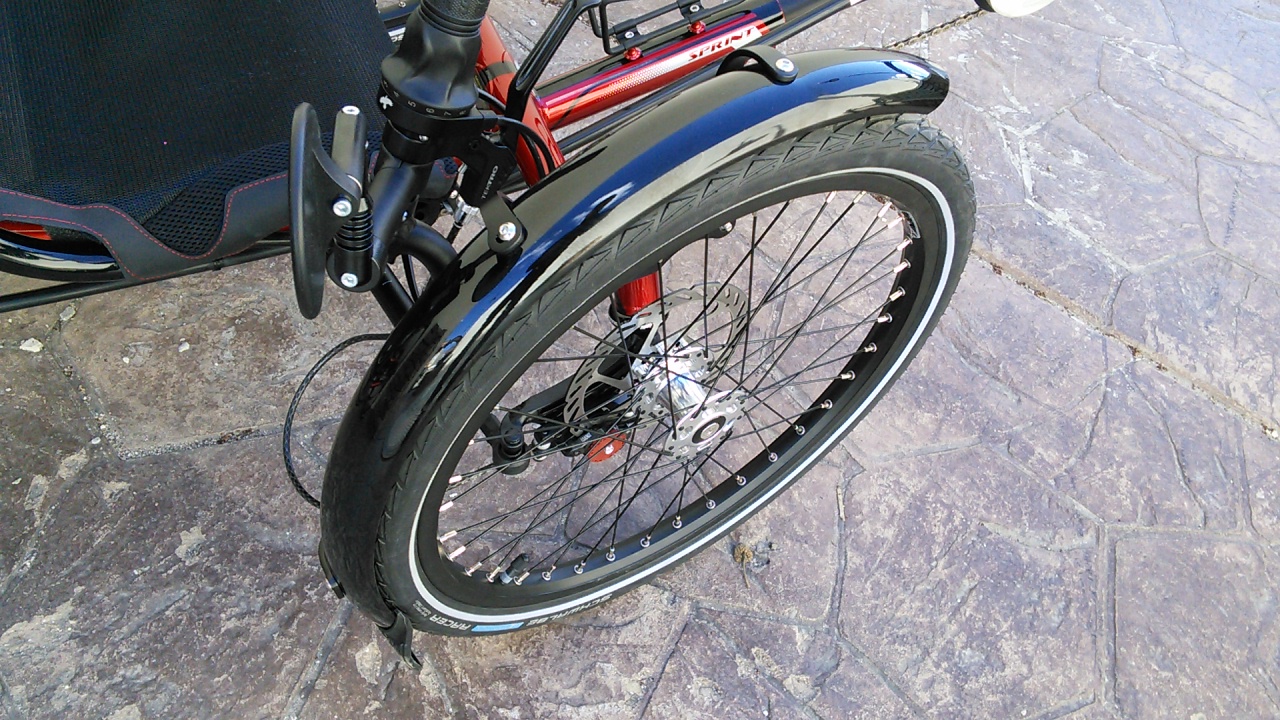 ICE 20 inch Front Fender Mudguard Set for Suspension Front End - These ICE Mudguards are quickly fitted and removed with one bolt (or optional QR levers). Light weight and adjustable for larger tire clearance up to 2" (50mm) Schwalbe Big Apple. Complete with mud flap at the lower edge. Comes as a set of two front Mudguards (fenders) for your Trice recumbent ICE Trike.

---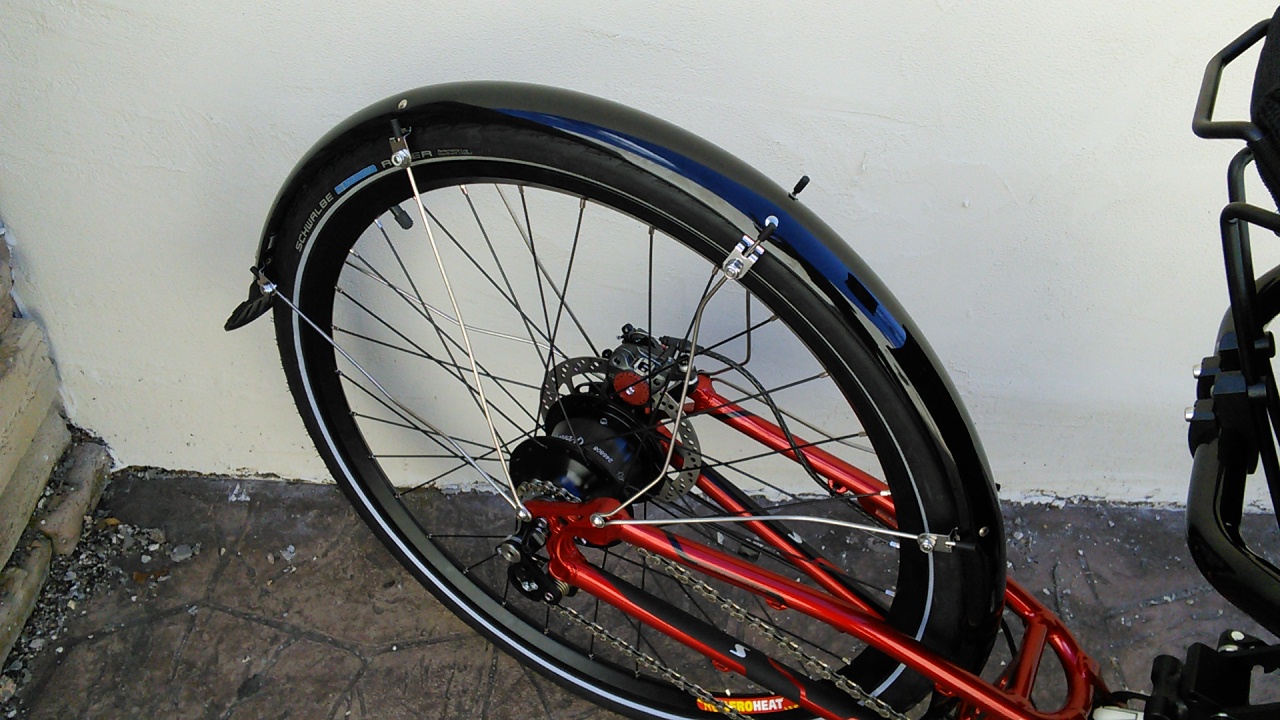 ICE 26in Rear Mudguard - For those who would like to prevent spray from the rear wheel getting onto other riders following close behind we offer this full wrap mudguard. This mudguard is also quick release and does not limit the folding function. It has been designed to allow the use of the optional rear disc brake and is adjustable for up to 50mm tires. It is also compatible with a Rohloff hub if one is fitted.

---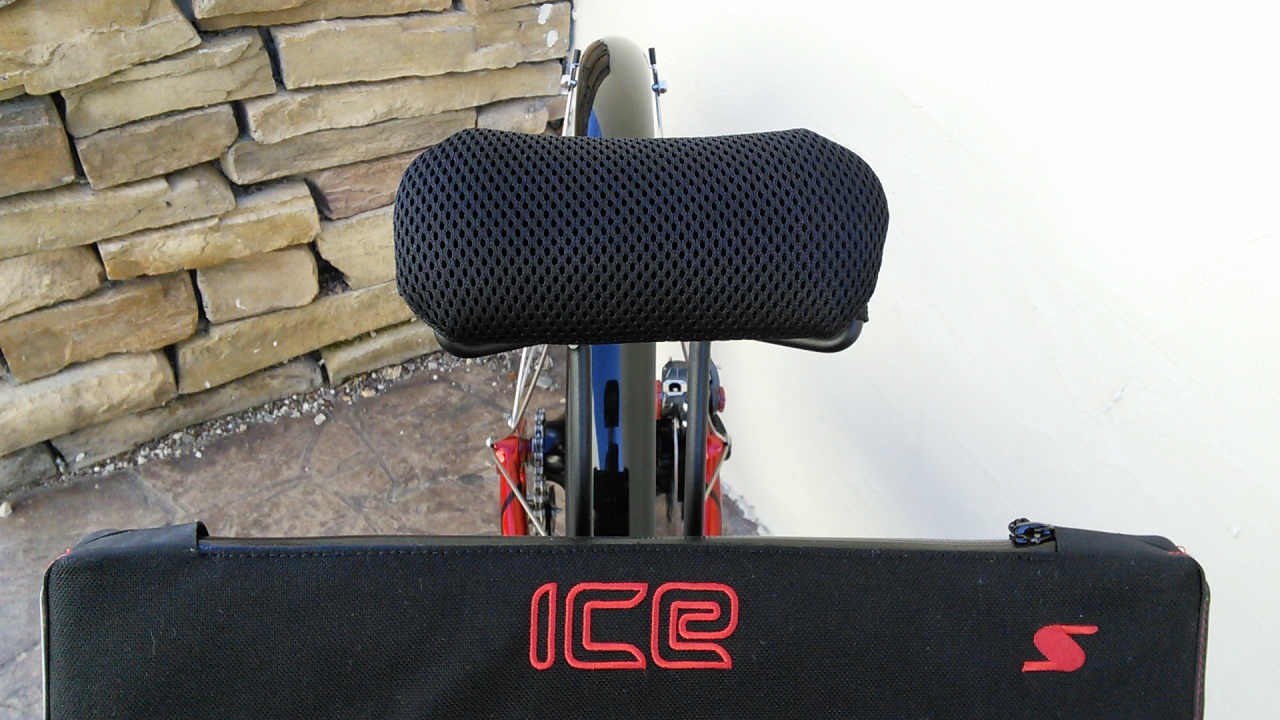 ICE Adjustable Neck Rest - For Ergo-Flow Mesh Seat - Fully adjustable for height and angle, removable padded cover. Very comfortable going up hills especially when the trike is set to a more reclined seat angle. Also a nice feature when relaxing at a standstill.

---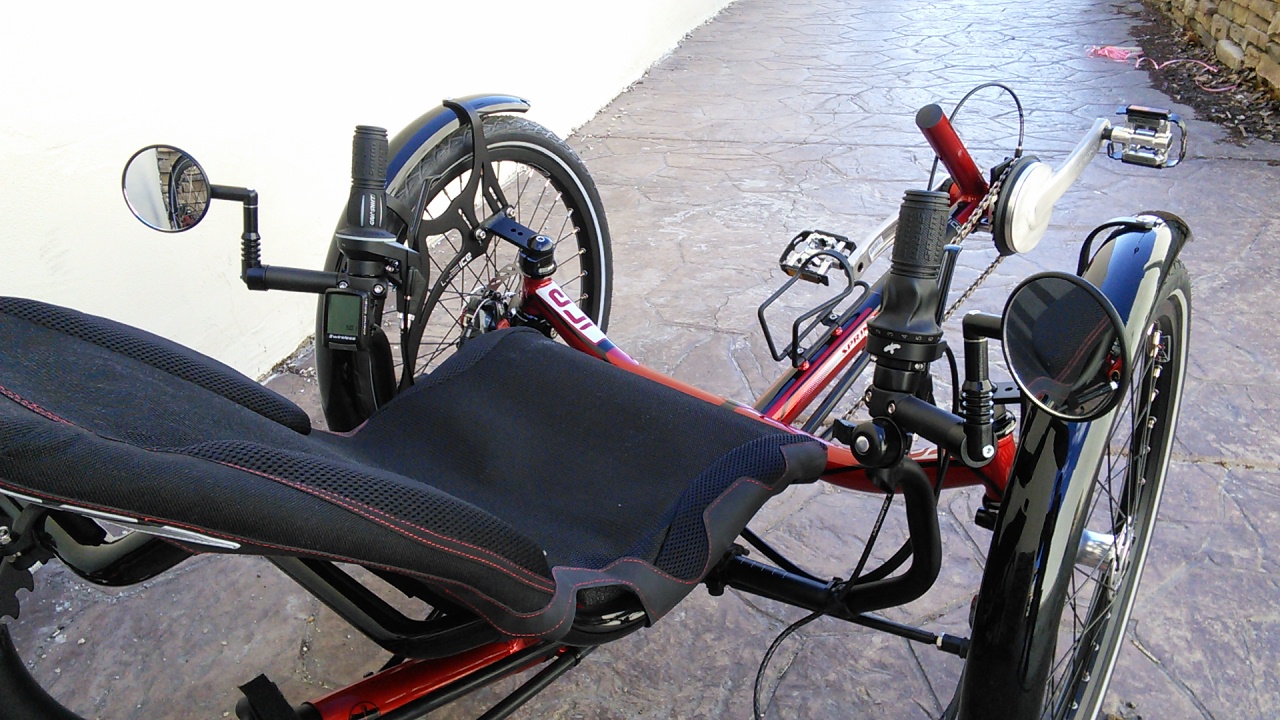 Double Mirrycle Mirrors
---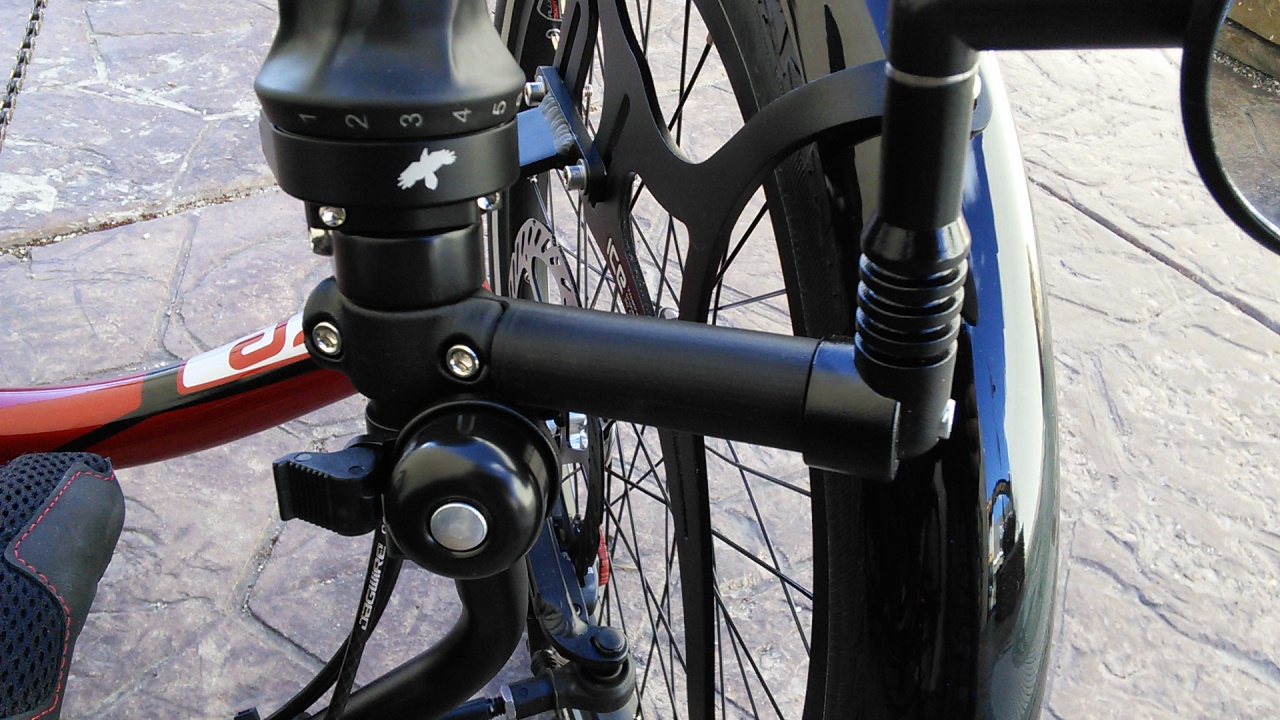 UTCustom Carbon Mirror Mount - The UTCustom Carbon Mirror Mount attaches just below the hand grip providing you with an alternative fixing point for your mirror. (Mirror not included). Works well with ICE other trikes too. Provides a 7/8in tube to mount shifters, computers, lights and more.

---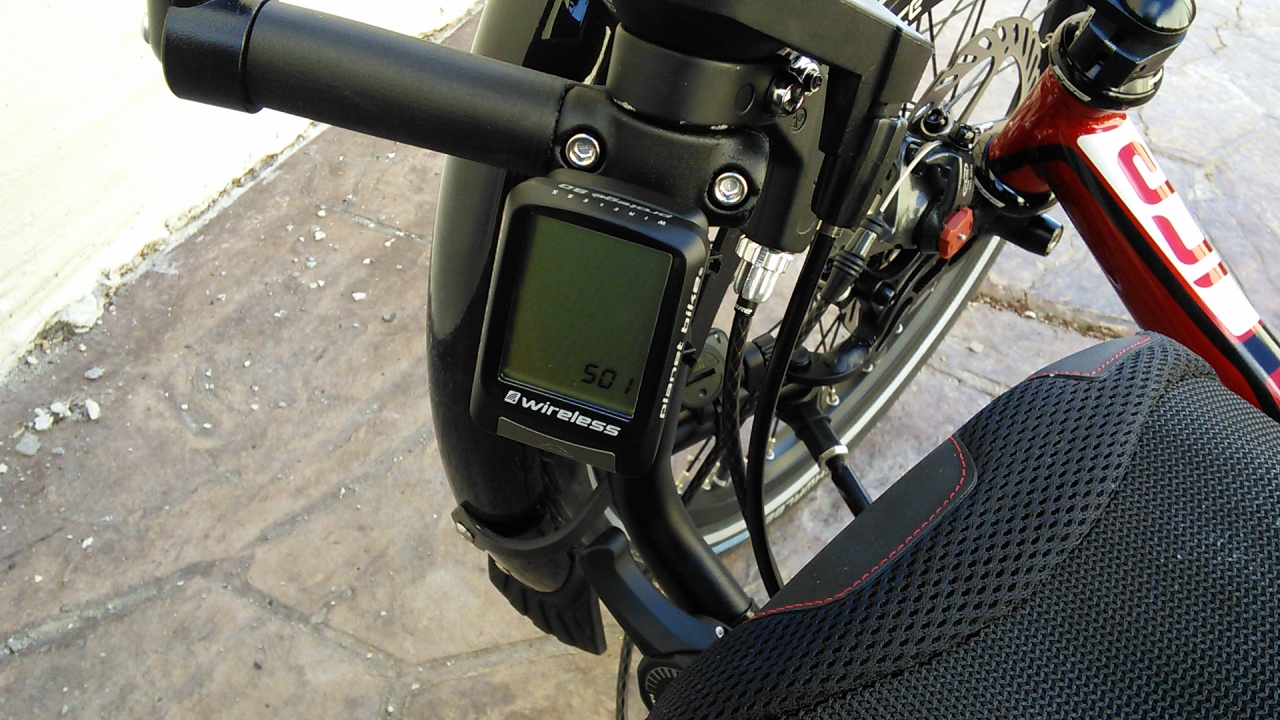 Planet Bike Protege 9.0 Wireless Computer - Nine Function - Black - Functions: Current Speed - Speed Comparator - Ride Time - Trip Distance - Dual Odometer (for 2 wheel sizes) - Average Speed - Maximum Speed - Clock - Temperature -Digital technology results in decreased interference -Easy-to-adjust sensor that fits bladed spokes up to 4 mm -4-Line MacroMonitor LCD displays up to 5 pieces of data at a glance -Fits 25.0-31.8mm handlebars -21in wireless range

---
---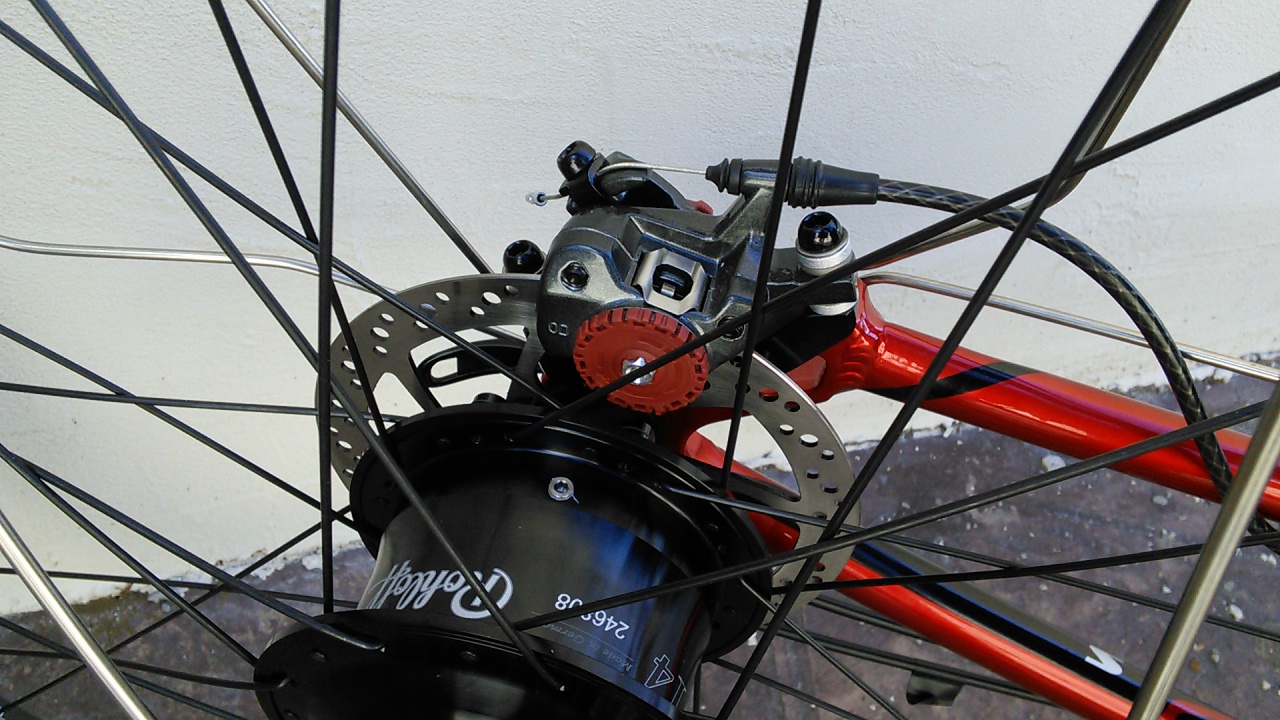 Avid BB7 Rear Disc Parking Brake Upgrade Kit - Friction Lever - Complete kit to allow the addition of a rear parking brake. Includes an Avid BB7 mechanical disc brake and rotor, parking brake lever for fitting on the handle bar and a cable. The rear hub must be disc brake compatible and ready to take the rotor supplied in the kit.

---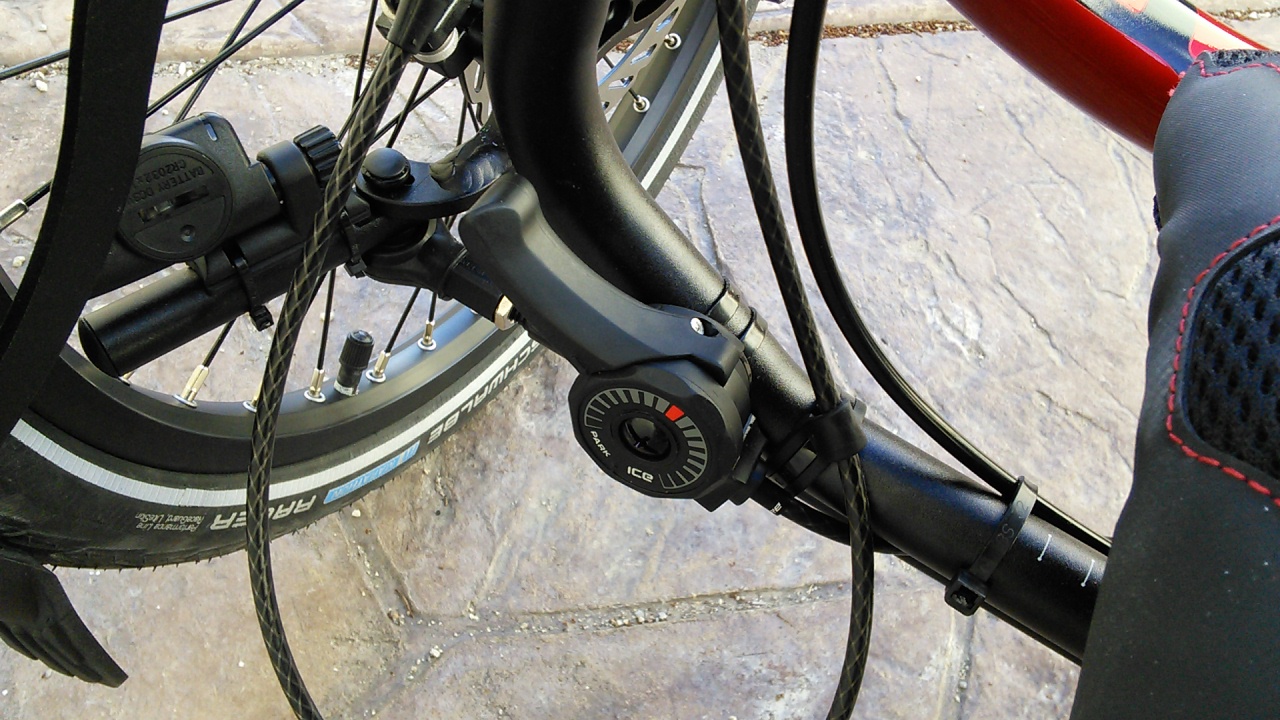 ---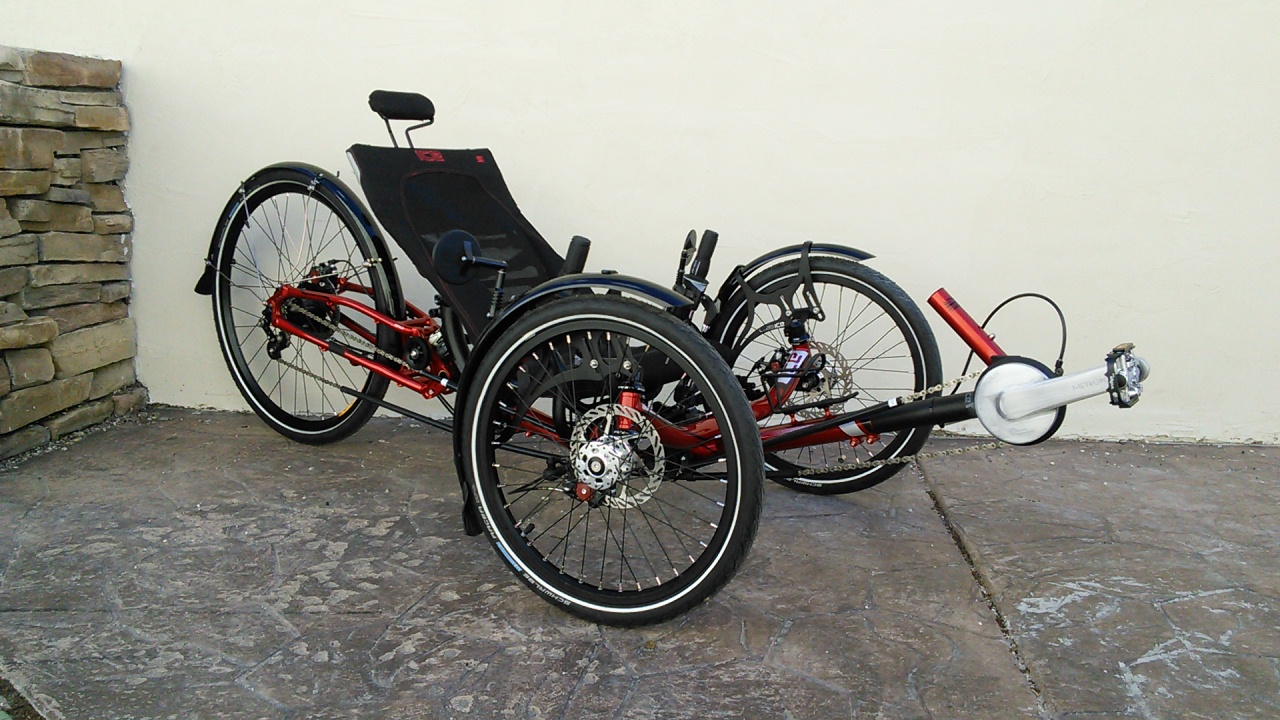 ---