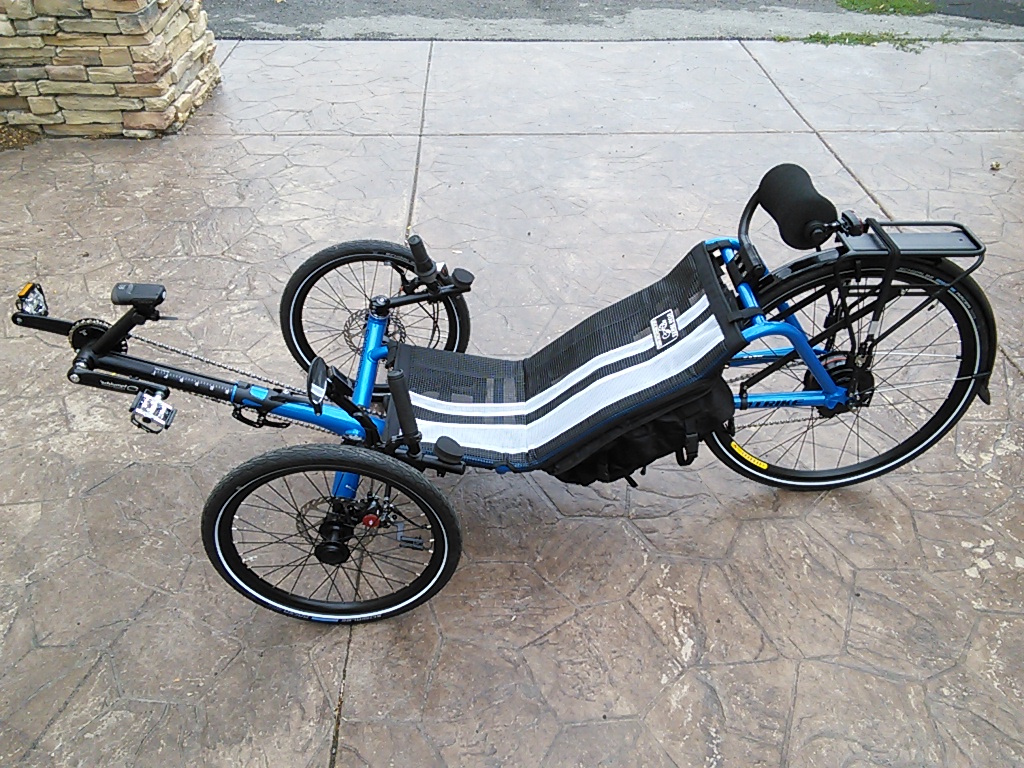 ---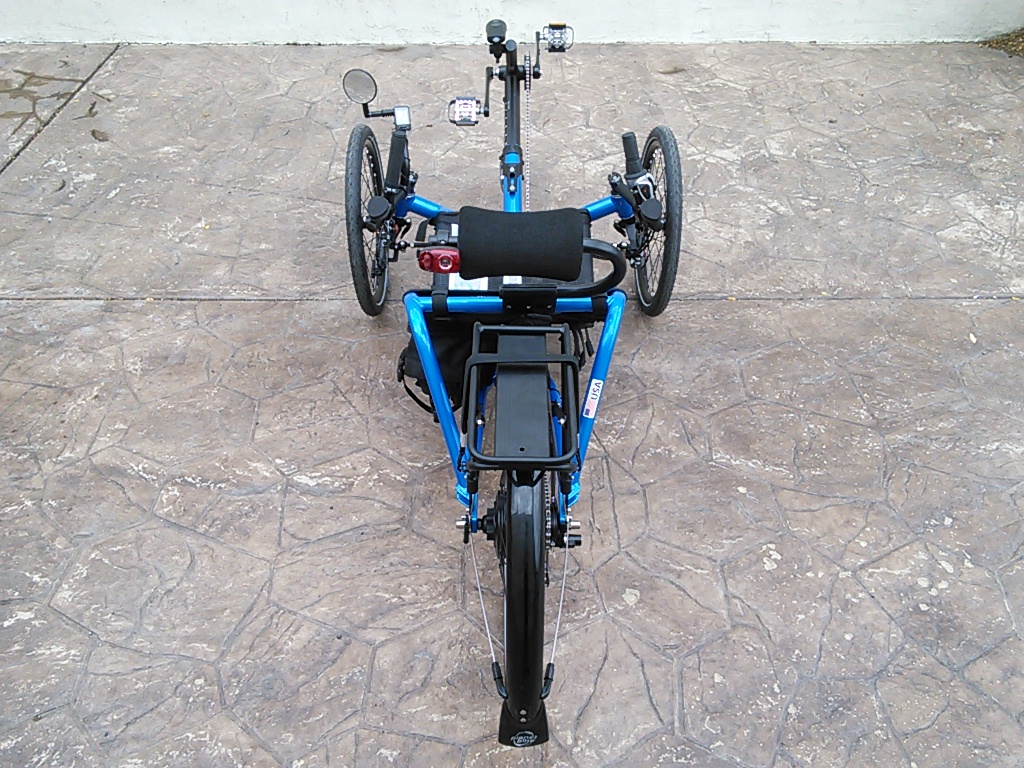 ---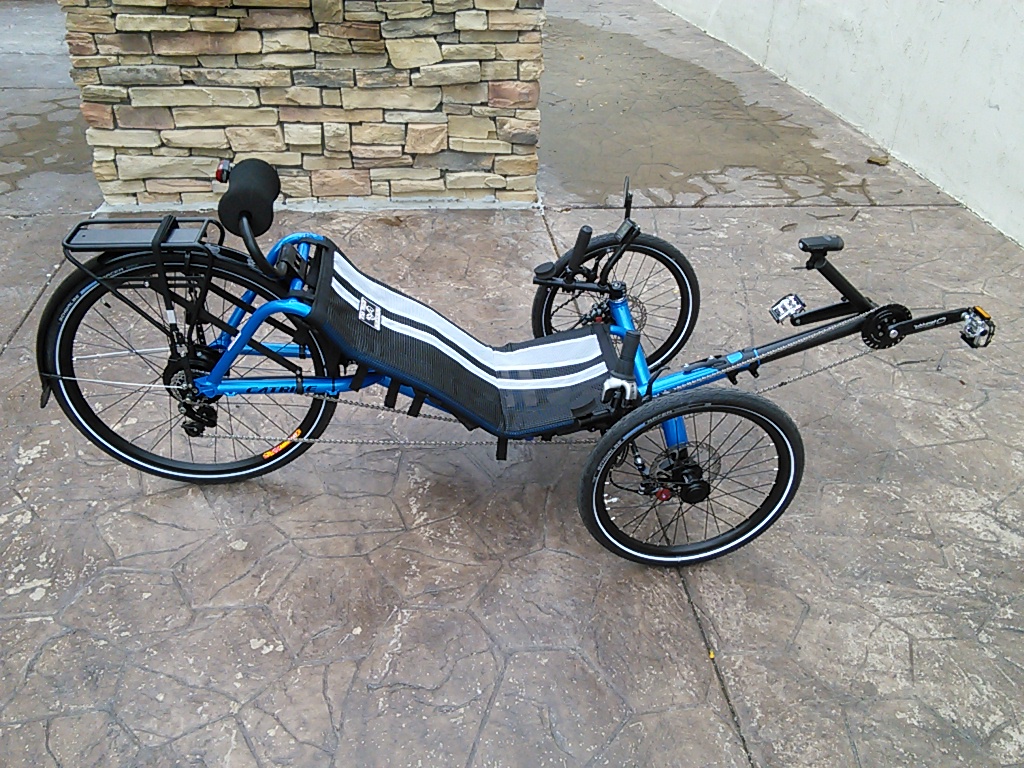 ---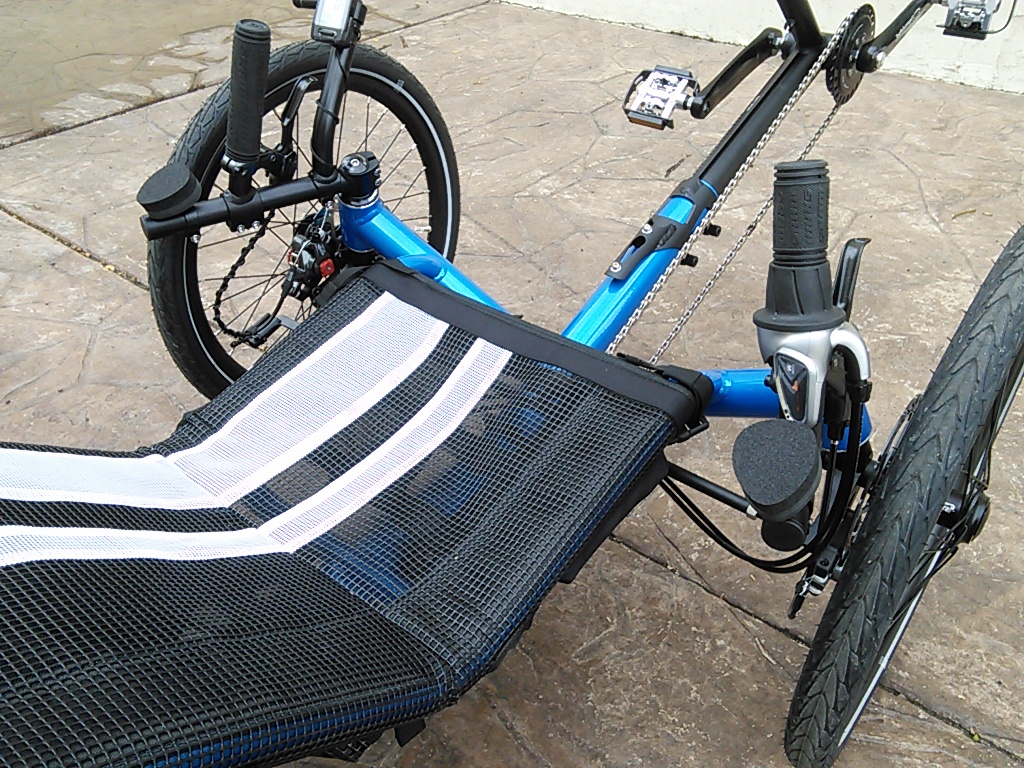 Catrike Hand Rest Pair - A mount that attaches to the lower handle bar of a Catrike to rest your wrist on as you ride. Includes adjustable clamps and foam pads.

---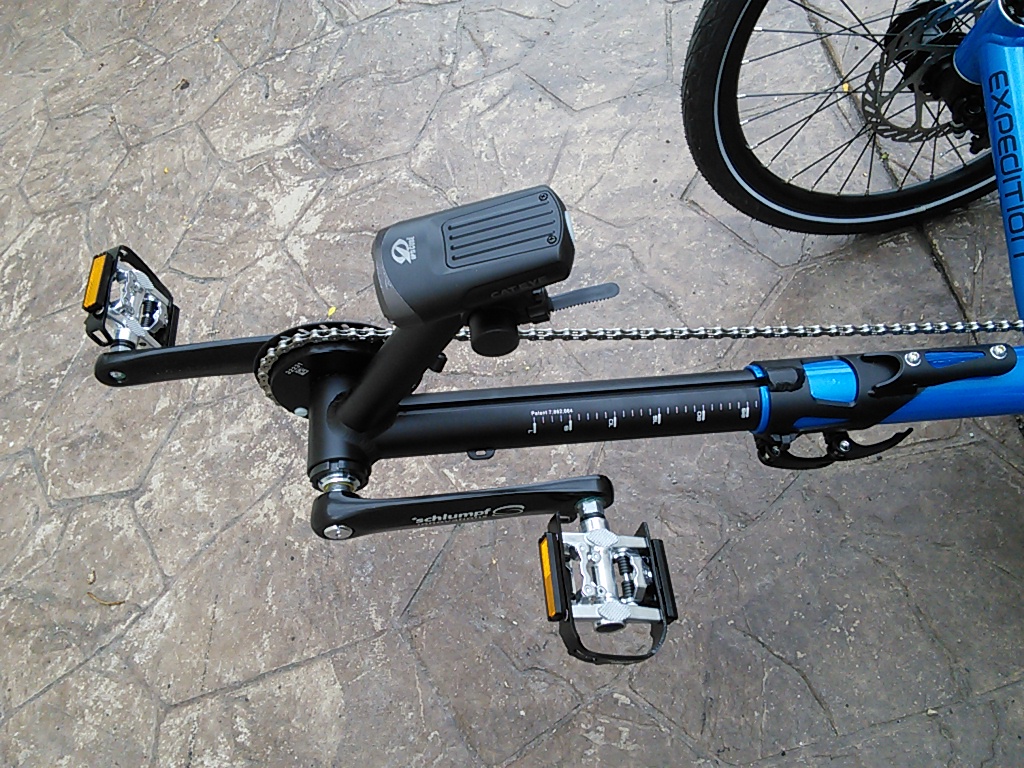 Catrike Standard Boom 19in Long - Anodized Black - Catrike's boom design is second to none! Their patented boom features a top slot to help keep the boom straight. The black anodized boom now features index marking making it easier to set the leg length consistently when sharing a trike.

---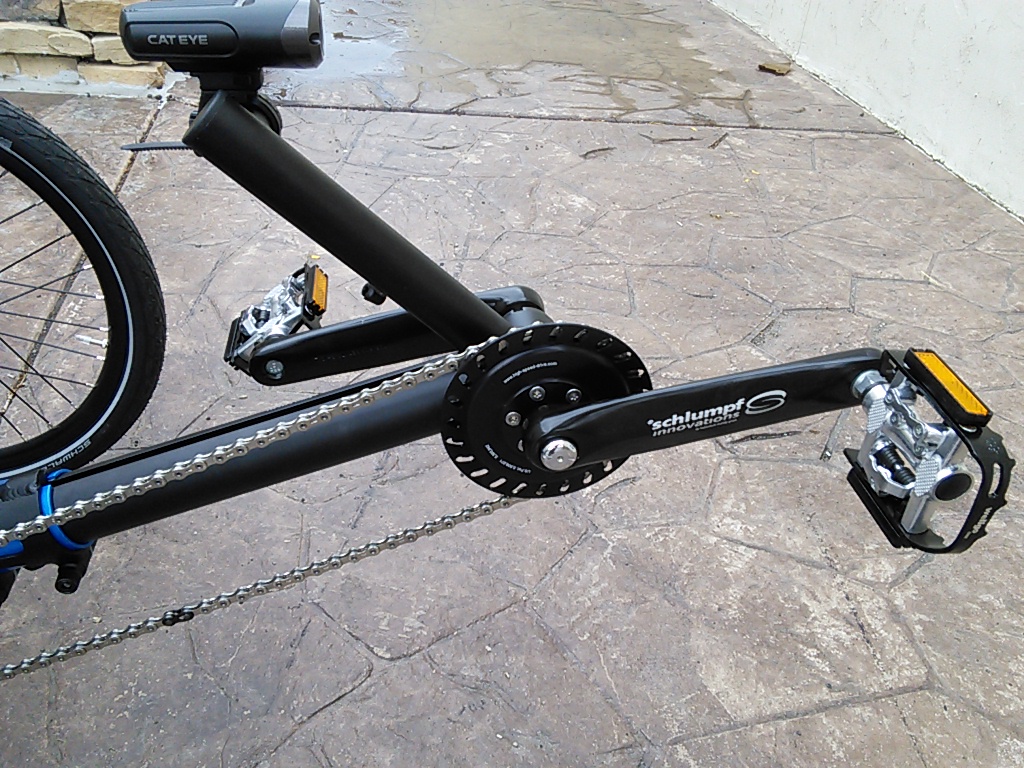 Schlumpf 27T/68 High Speed Drive w/170mm Cranks - The Schlumpf High Speed Drive is our favorite piece of cycling engineering. This planetary gear setup will give you higher high gears and lower low gears. If you have a trike with a 20in rear wheel the HSD will give you back the high end you are missing.

---
---
---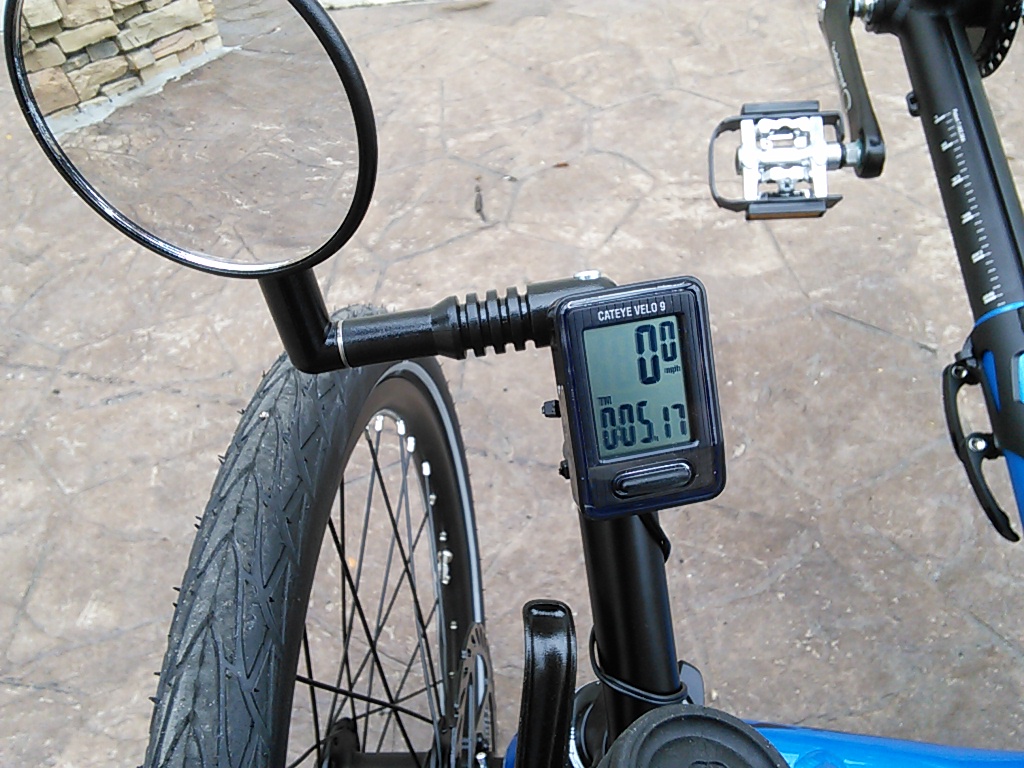 CatEye Velo 9 Wired Computer - The newly designed Velo 9 is CatEye's entry level 9 function computer. The new, larger screen is even easier to read and set up is made simple with pre-programmed tires sizes. Features: Wired. Calorie Consumption. Carbon Offset. Current/Max/Average Speed. Distance. Clock. Pace Arrow. Auto Power Saving. Auto Stop/Start. Battery CR2032.

---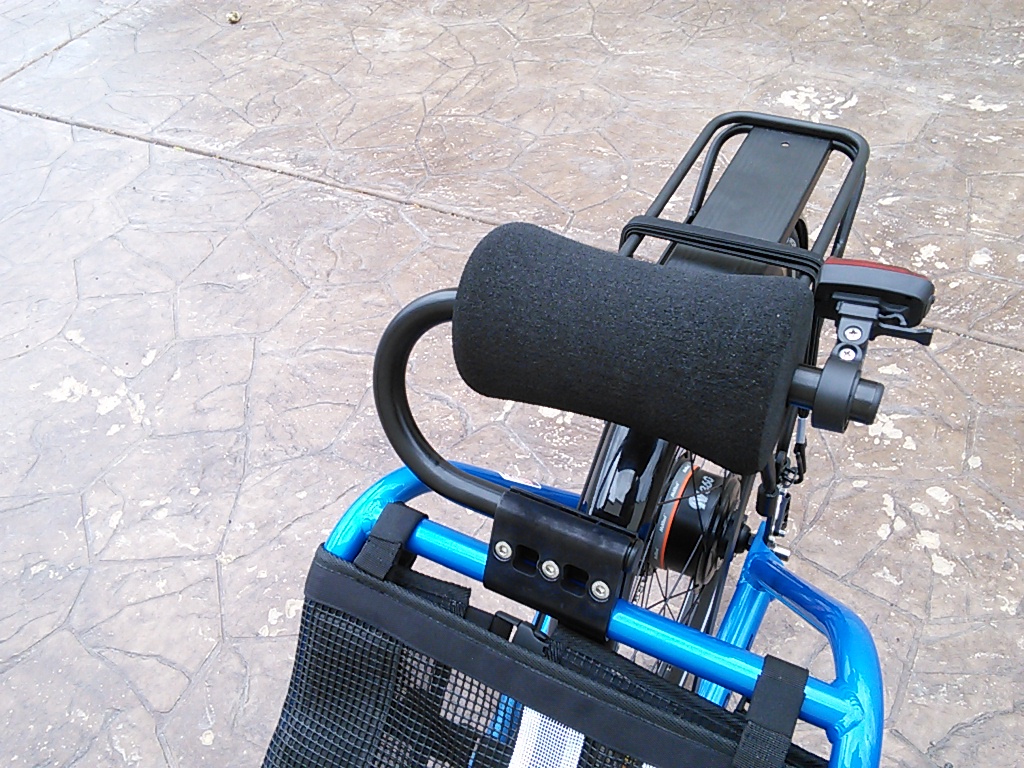 UTCustom Adjustable Super Headrest - Serious riders want serious comfort. That's why we created the Super Headrest. Our headrest is adjustable and functions as an additional support for your shoulders, neck, and head.

---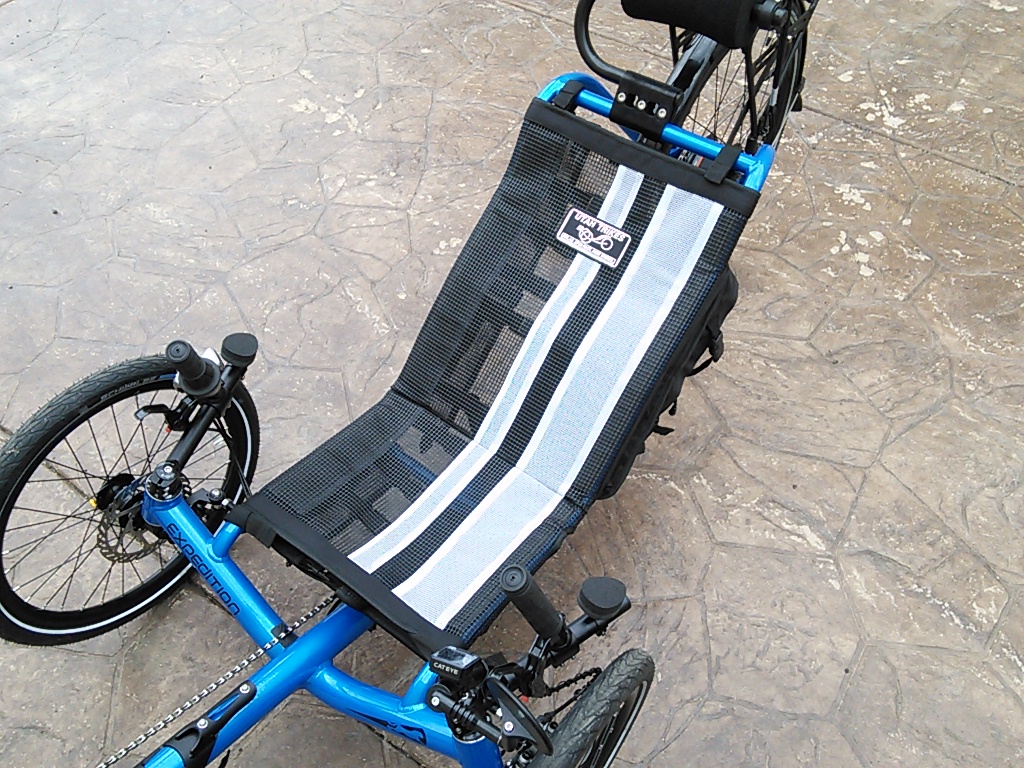 Utah Trikes Performance Annihilator Seat Mesh w/Cargo Bag - We are pretty proud of this seat mesh. It started out as a remake of the Catrike Muscle Trikes we had a few years ago. Then we found an even more breathable material. then we triple reinforced the strapping. And finally we put a custom cargo bag on the back complete with insulated water bladder pouch! We are not sure if this seat will actually make you faster, but your trike will definitely look cooler!

---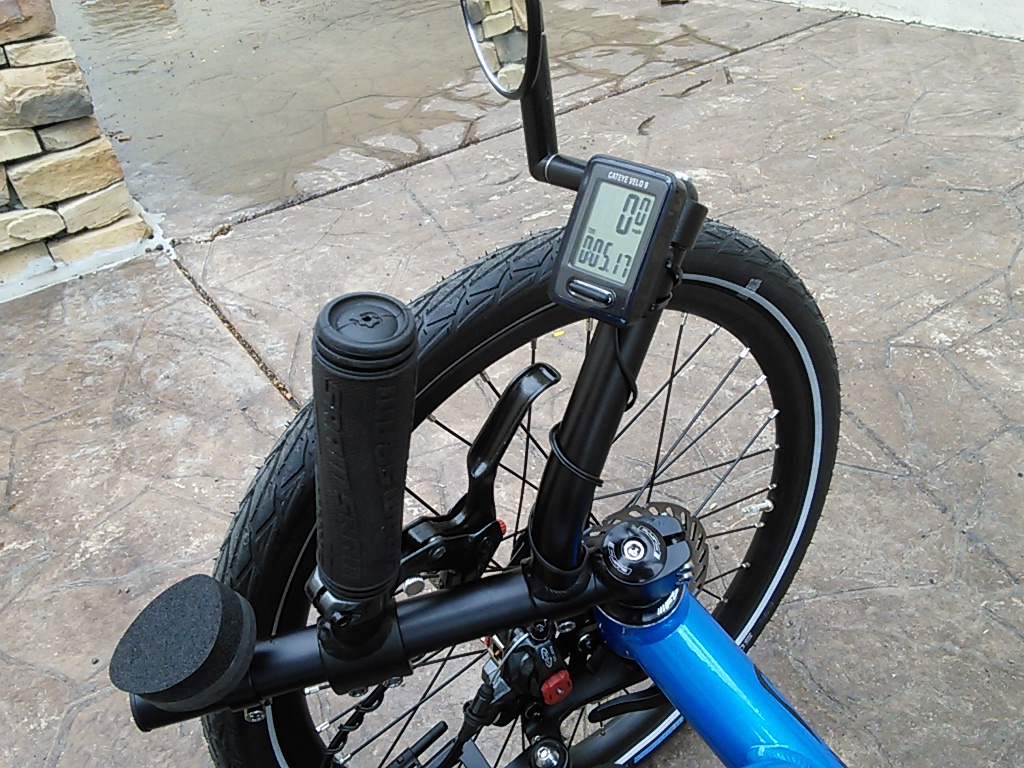 Catrike Mirror/Computer Mount (Left) - A mount that attaches to the lower handle bar for the use of a mirror or a bike computer display. Angled forward to work on the left side.

---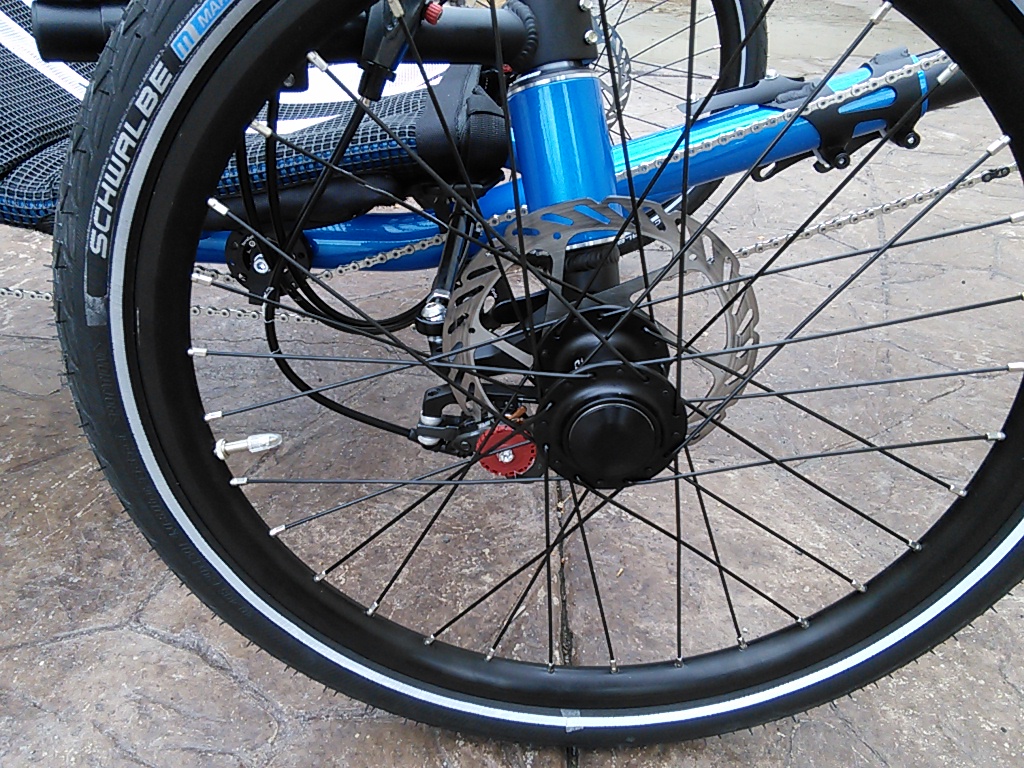 Catrike 20in OEM Front Wheel - Standard 20in Catrike front wheel.

---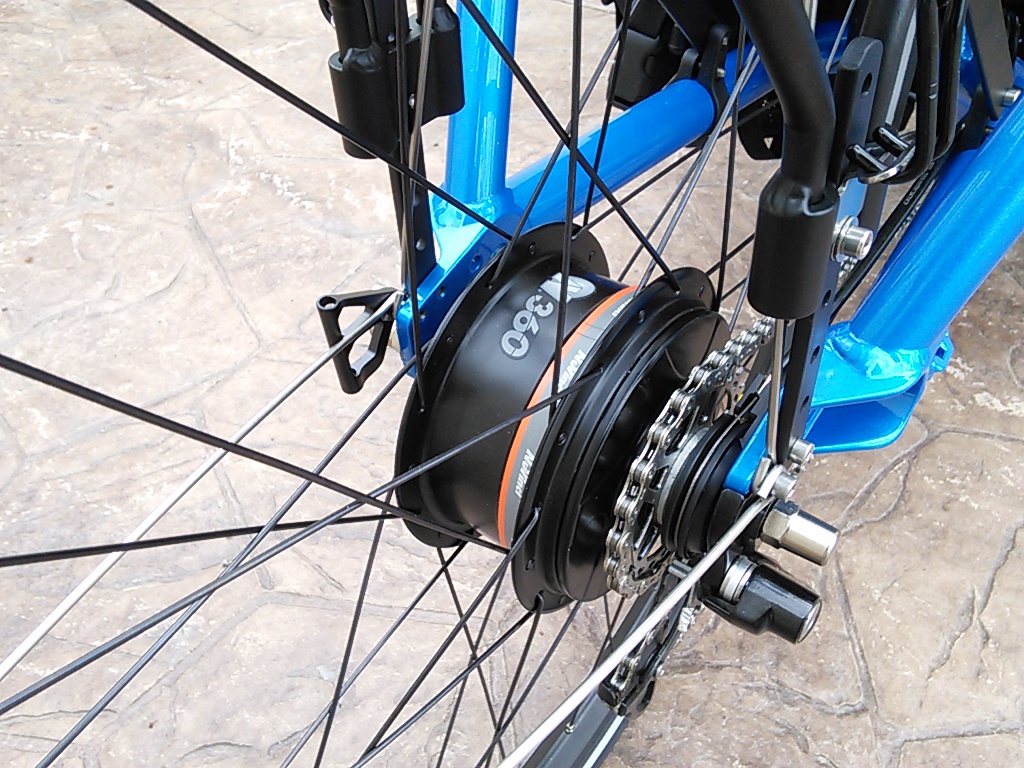 NuVinci N360 Wheel Drivetrain Transmission with Tensioner and Chain - The Nuvinci N360 is so smooth because it has no gears. This Constantly Variable Planetary Transmission uses ball bearings to achieve a 360% gear range. Setup includes Origin8 Tensioner and drive sprocket

---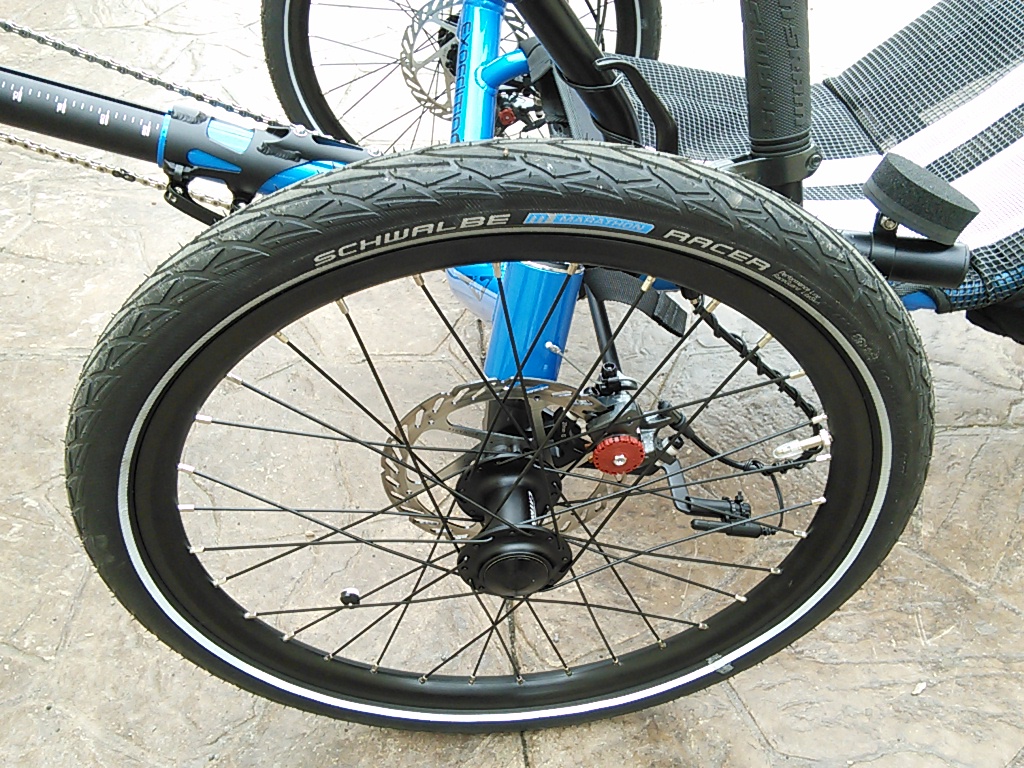 Schwalbe Marathon Racer 20x1.50 (40-406) HS429 Tire - The most popular recumbent trike tire by far. There is a reason that this tire is the default stock option on so many recumbent trikes. Every tire is a compromise of weight, speed, puncture resistance, and longevity and the Schwalbe Marathon Racer is the best option for the average trike rider.

---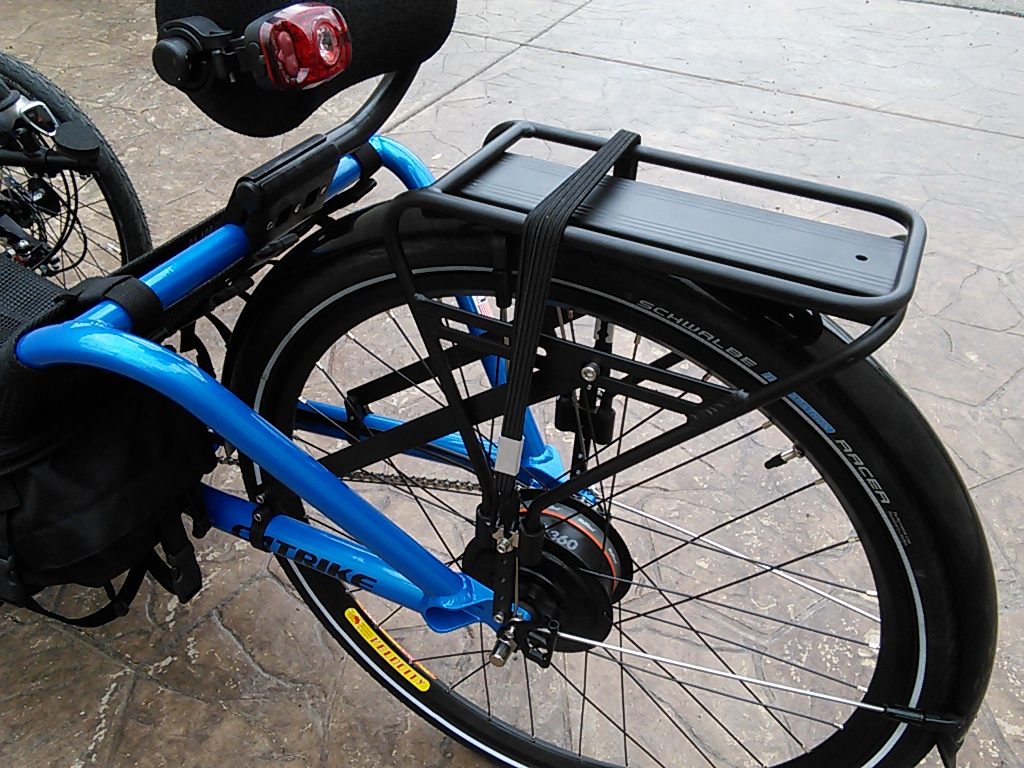 Utah Trikes Rack with Catrike Mounting Hardware - Our custom adjustable rack comes with the clamps you need to connect it to any of the Catrike models. It fits on 20-inch models like the Catrike Villager and Trail and also on the larger models like the Expedition and the 700, allowing you to carry up to 65 lbs of extra cargo! PLEASE INFORM US IN CUSTOMER MESSAGE WHAT CATRIKE MODEL THE RACK WILL BE INSTALLED ON

---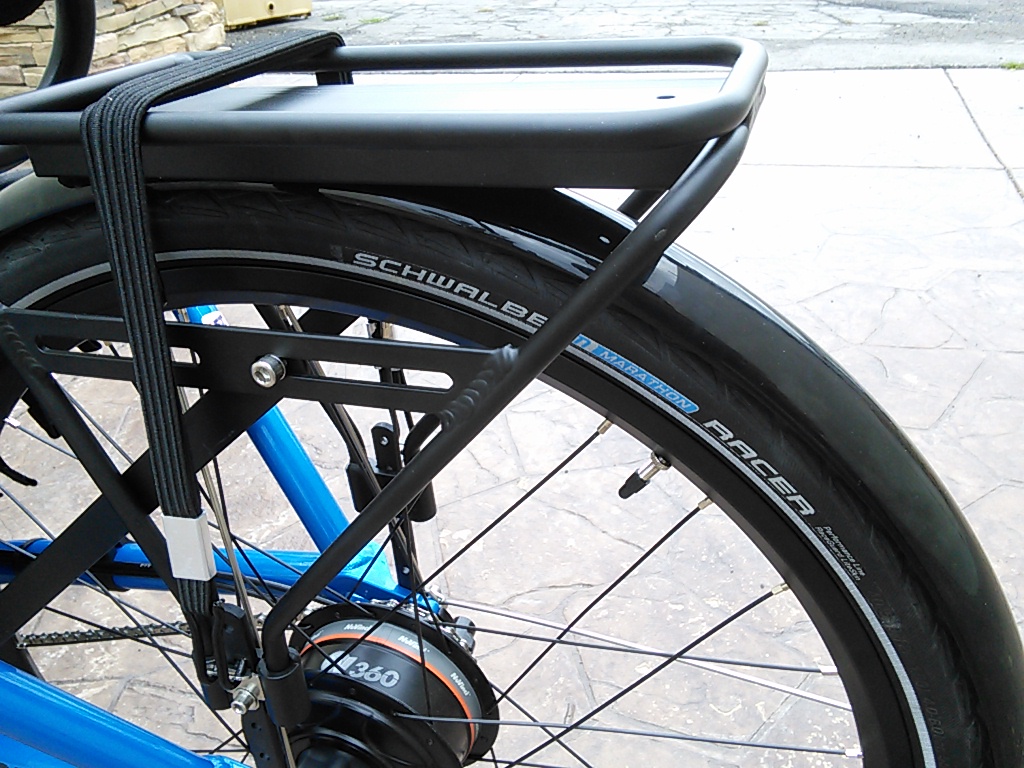 Schwalbe Marathon 26x1.5 (40-559) HS420 Tire - The tires are fast and virtually thornproof. If you will be putting a lot of miles on your trike and don't want to deal with fixing flats, these tires get our full endorsement. -WIRE BEAD -PSI: 55-100

---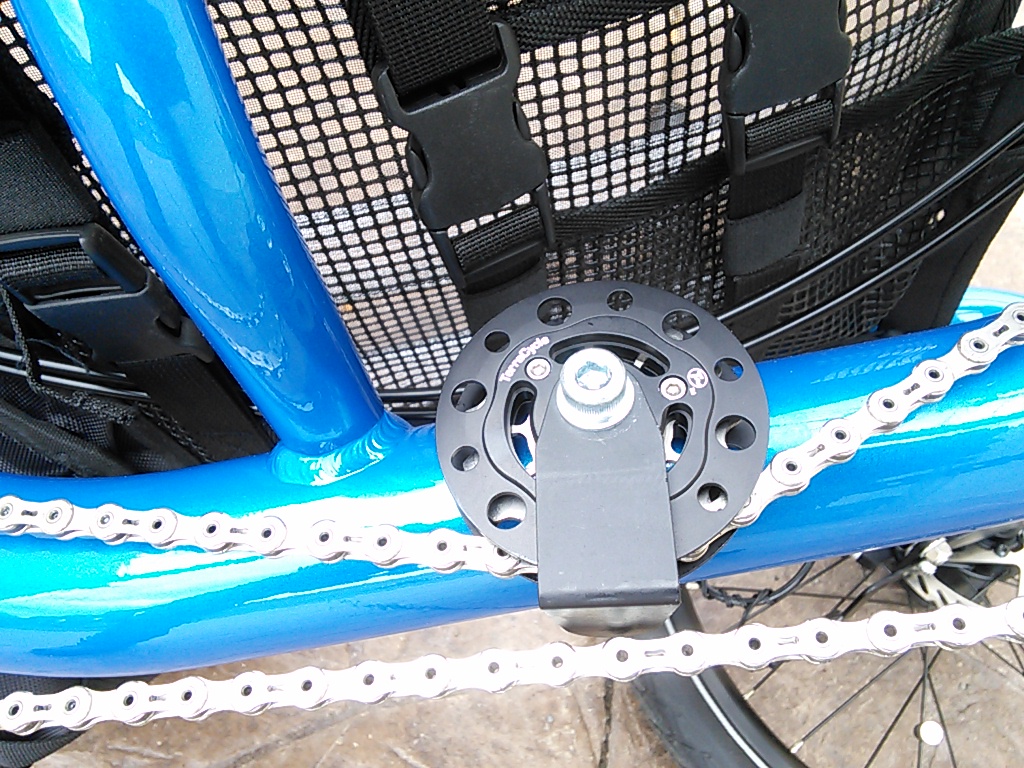 TerraCycle Elite Power Idler - There exists no better power idler on Earth than the Elite Power Idler from TerraCycle. First there's its super-tough, exquisitely machined, all-metal construction: the beautifully crafted aluminum sideplates, the titanium cog built for supreme durability and the immaculately designed inner cores. Then there's the bearings: either top-quality ABEC-7 steel bearings or the unbeatable resilience and consistency of the precision hybrid ceramic bearings. Never has a ride been so smooth and so reliable as with an Elite Power Idler. 8mm Ceramic Hybrid Bearing 15 Tooth

---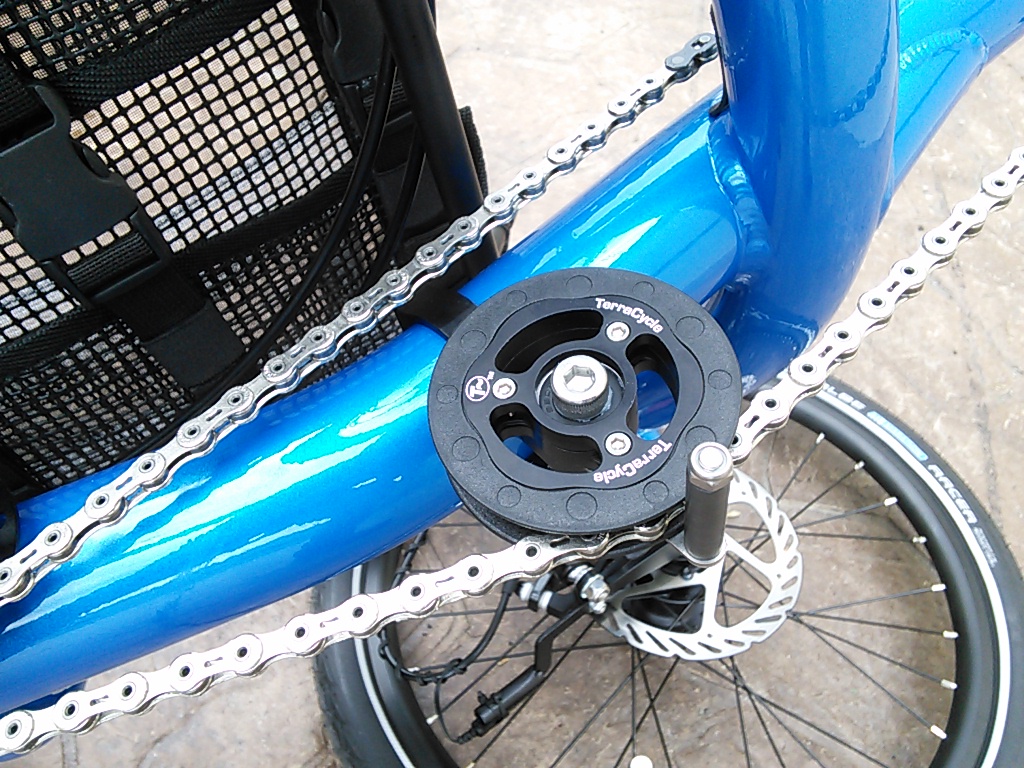 Catrike Clamp On Elite Return Idler Kit by TerraCycle - Terracycle Clamp on idler mount is composed of a Return idler, Single sided clamp on chain keeper, and custom stainless bolt. This kit is for Catrike Riders who wish to eliminate all of their return side chain tube by running the chain path through an additional idler. The kit can be mounted either in front of or behind the trikes cross arm depending on how where the boom is set for length.

---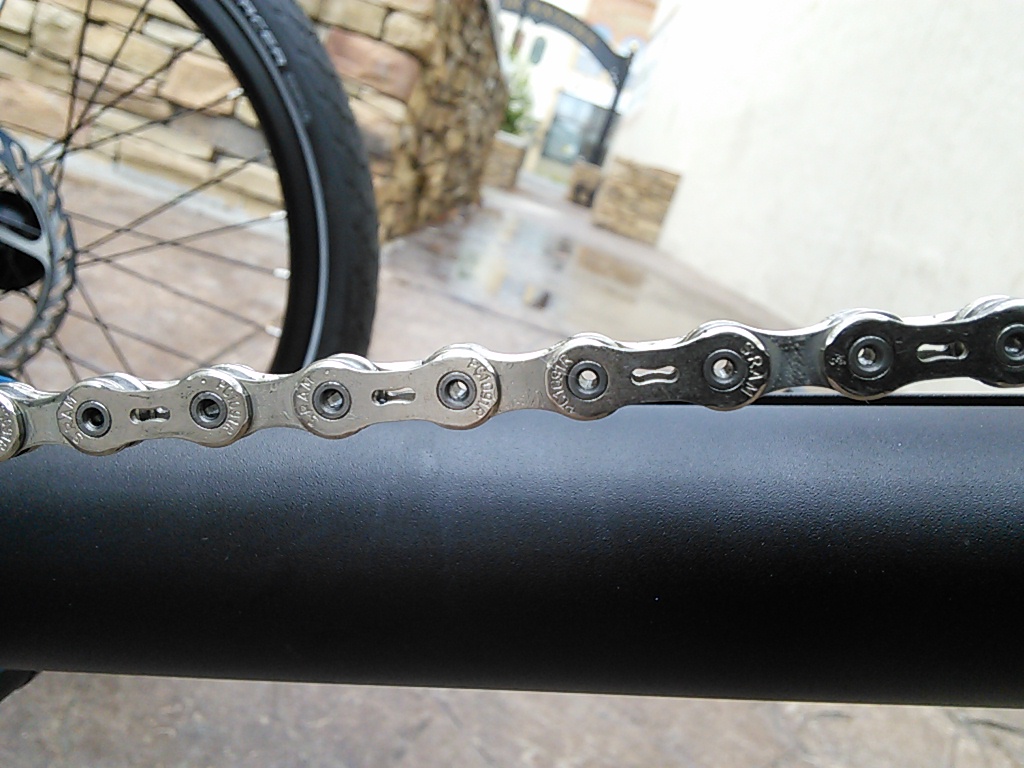 SRAM PC-1091R Chain with PowerLock - 10 Speed 114 Links - Professional quality chain uses SRAM's strongest pin to side plate joining method. Suitable for road and MTB drive trains. -Hollow pins joined with the flush-rivet process, SRAM's strongest riveting technology -PowerLock non-reusable connecting link is included -Compatible with SRAM and Shimano 10-speed drive trains 1091R has cutouts n the outer links -Width: 5.95mm You will need three chains for most trikes

---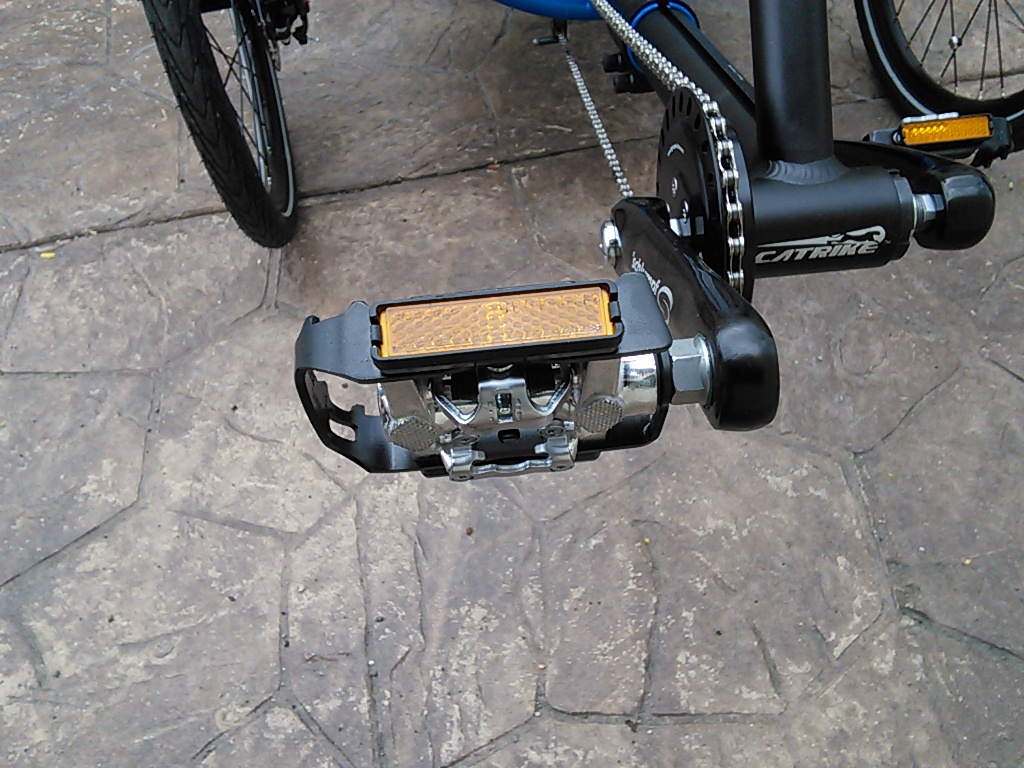 Clipless Pedals - -Forged alloy body -Chromoly spindle -Shimano SPD compatible -Flat side with rubber insert for traction -Toe clip compatible on non-SPD side -420g pair

---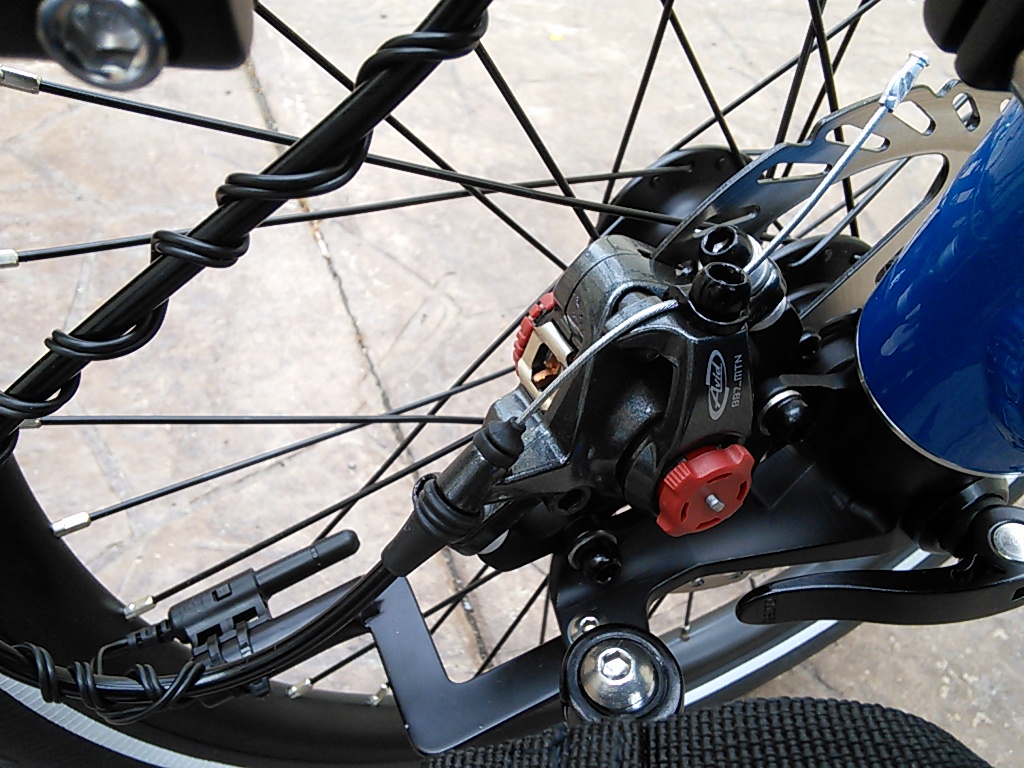 Avid BB7 Front Disc Brake Kit (pair) - This kit includes everything you need to upgrade your trike's brake system to the best mechanical disc brake system available. Perfect for for any home builds.

---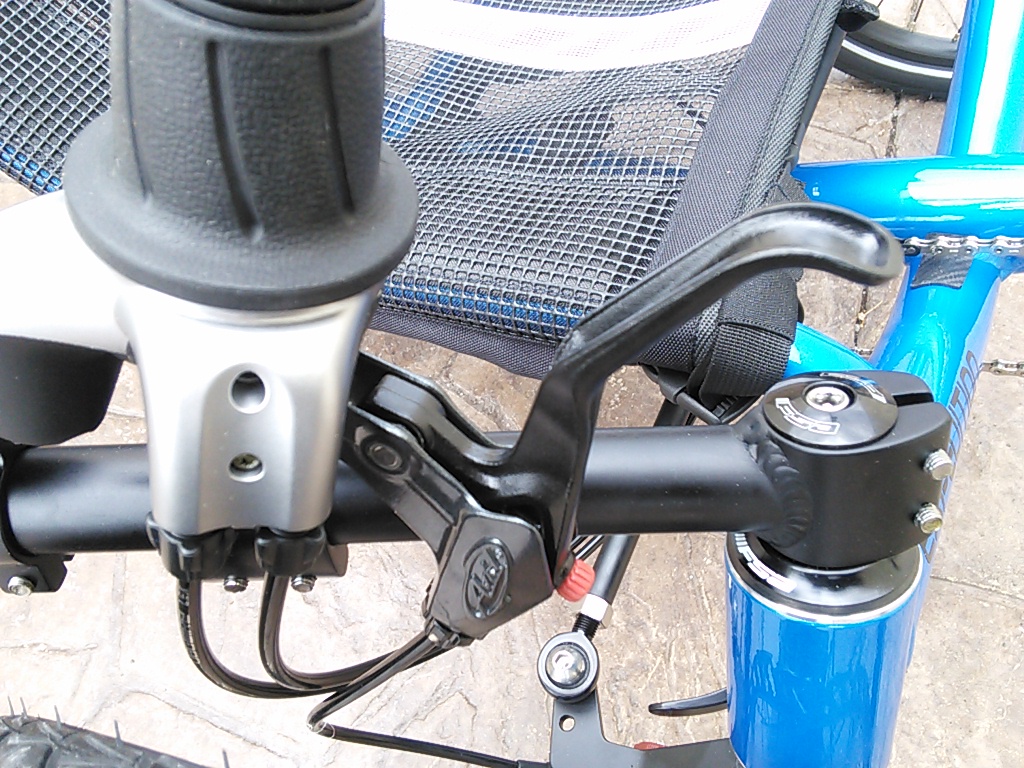 Avid Speed Dial 7 Levers (Pair) - The Speed Dial 7 brake levers allow you to change the pull leverage to get the perfect braking feel. The levers will work with all of our mechanical brakes. These levers are the perfect match for the BB7s.

---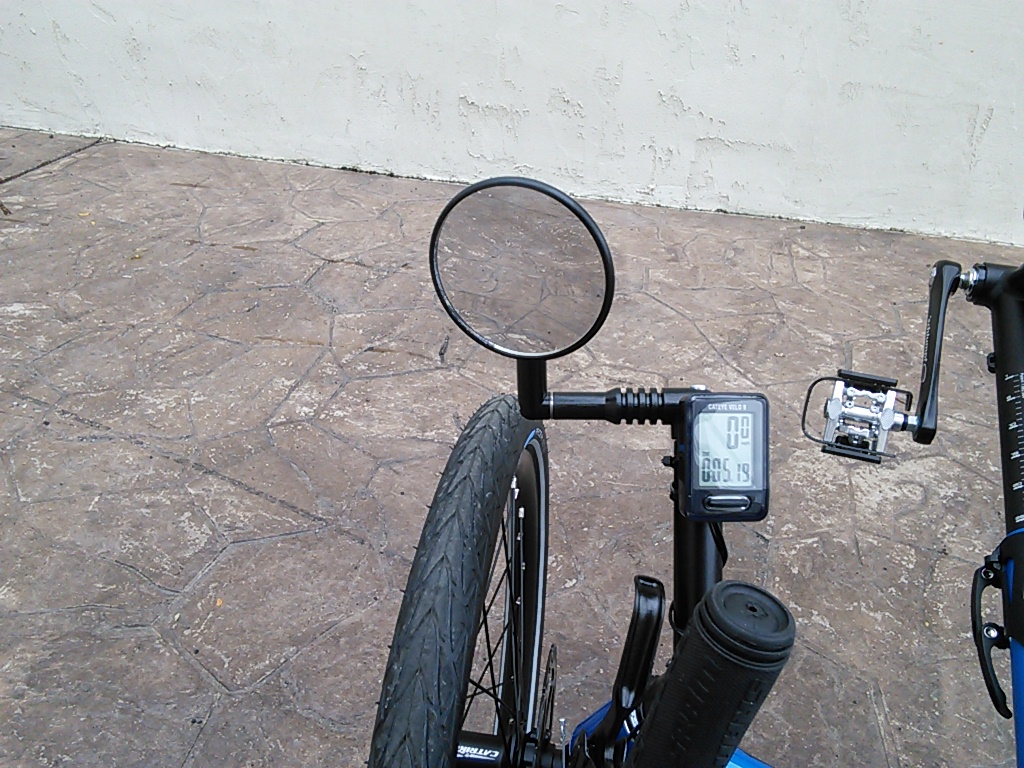 Mirrycle Mirror - The Mirrycle Mirror is by far the most popular mirror for recumbent trikes. It is well made, attaches to any 7/8in tube or handlebar and is easily adjustable. This is an essential safety item for anyone riding a recumbent bike or trike on the street.

---