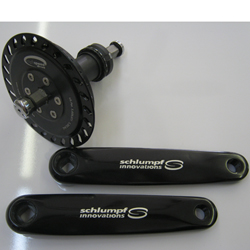 $799.00
See availability of parts below
The Schlumpf High Speed Drive is our favorite piece of cycling engineering. This planetary gear setup will give you higher high gears and lower low gears. If you have a trike with a 20in rear wheel the HSD will give you back the high end you are missing.
This is a package product.
Use the "Add to Cart" button above to add the entire package to your order.
This package contains the following: