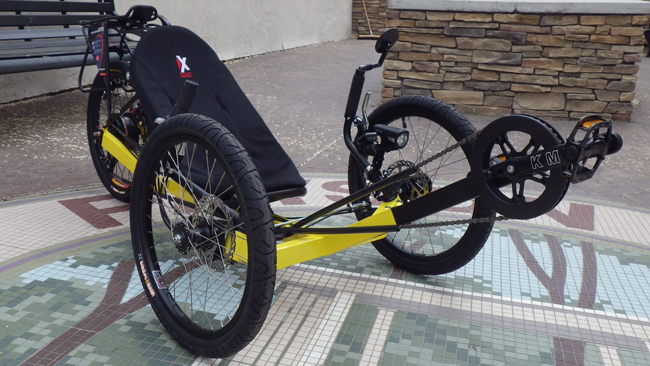 ---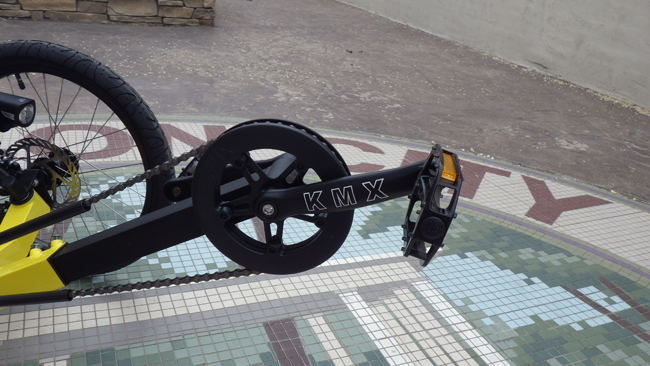 KMX 42T Single Crankset with Bashguard -

---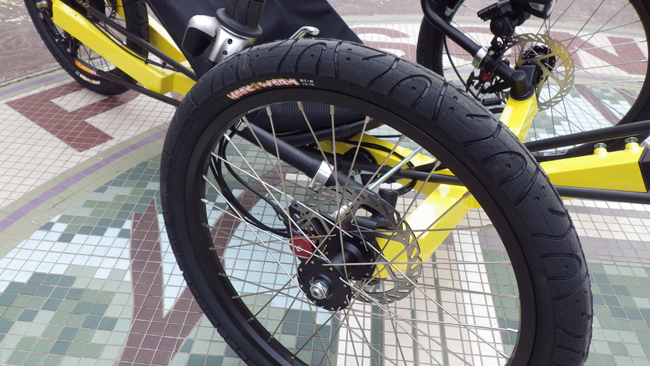 Maxxis Hookworm BMX 20x1.95 Tire - The Hookworm is the perfect tire for tackling the urban environment, with a fast rolling tread design and outstanding durability. -Knurled tread with siping provides great traction for braking and cornering -Bead to bead tread delivers additional durability and cornering grip -Intended use: flat, park, street, vert -Single rubber compound for longevity and performance -Use of sealants with this tire will void the warranty

---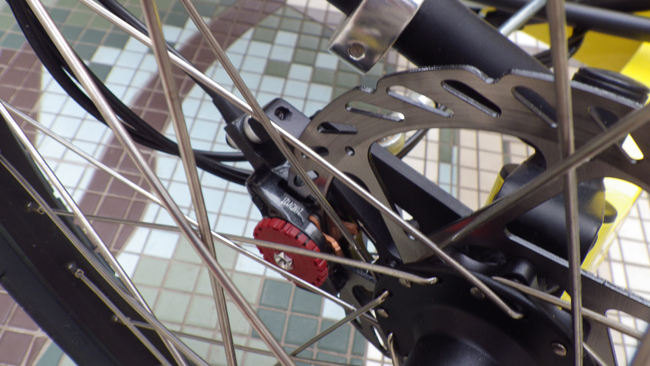 Avid G2 Clean Sweep 160mm Rotor - These are some of the best rotors that we have ever used. They work great with all of our braking systems. The Clean Sweeps come standard with our Juicy 7 hydraulic brakes.

---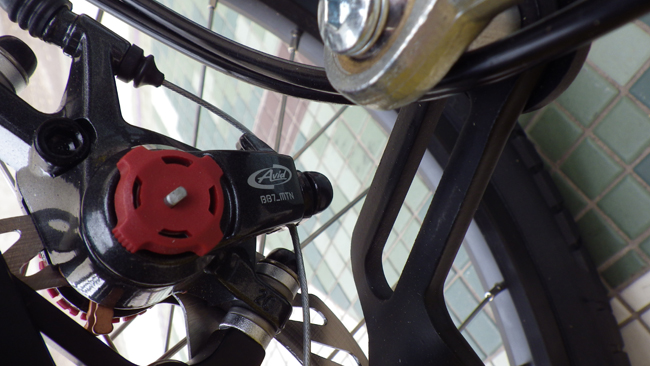 Avid BB7 Mountain Disc Brake Caliper - The industry standard cable-actuated disc brake since its introduction is still popular due to smooth ball bearing operation and ease of installation and maintenance. -All calipers have 74mm mounting bolt spacing -For use with with long cable-pull levers -Pad retraction and spring tension are adjustable -Includes steel-backed sintered pads

---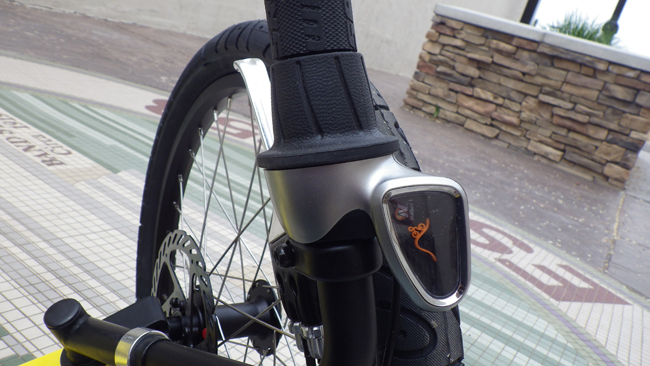 NuVinci Manual Twist Shifter for N360 - Twist shifter for N360 Hubs.

---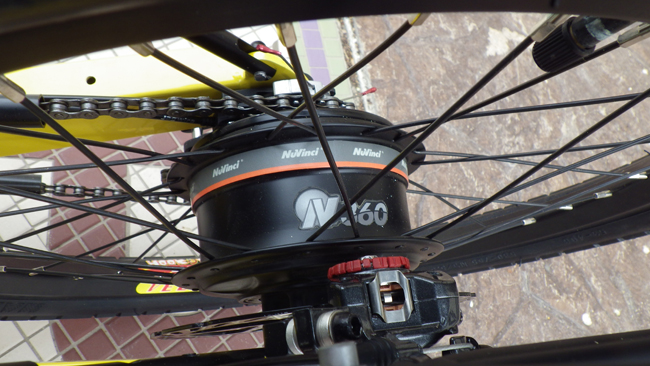 NuVinci N360 Hub 32H - Disc Brake Compatible - Black - The Nuvinci N360 hub is an internally geared hub that will increase your gear range, and make shifting a breeze. Shifting on flats is seamless, and climbing hills is no different. There are no clicks, no skips, no hesitation, and no noise. You'll love how it works on all terrains.

---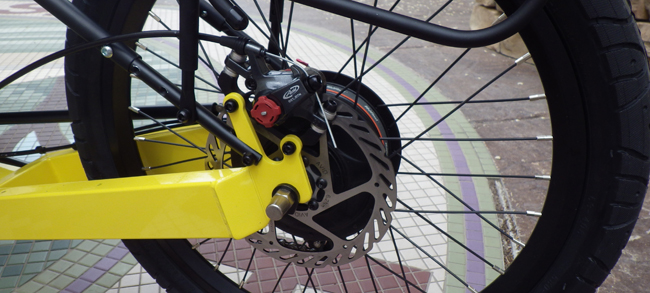 NuVinci N360 Wheel Kit - 20in 36H Velocity AeroHeat Rim - Silver Spokes - The Nuvinci N360 is so smooth because it has no gears. This Constantly Variable Planetary Transmission uses ball bearings to achieve a 360% gear range.

Avid BB7 Rear Brake
---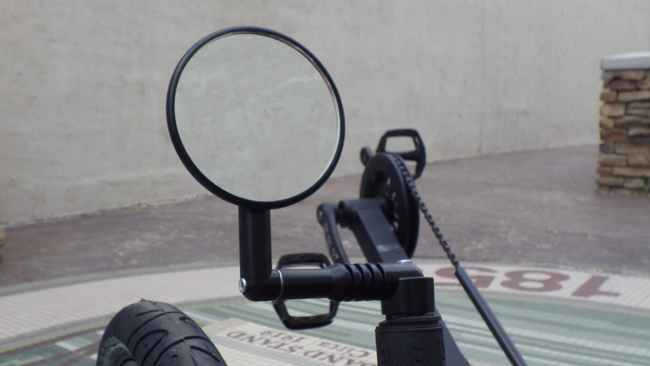 Mirrycle Mirror Adjustable Mirror - The Mirrycle Mirror is by far the most popular mirror for recumbent trikes. It is well made, attaches to any 7/8in tube or handlebar and is easily adjustable. This is an essential safety item for anyone riding a recumbent bike or trike on the street.

---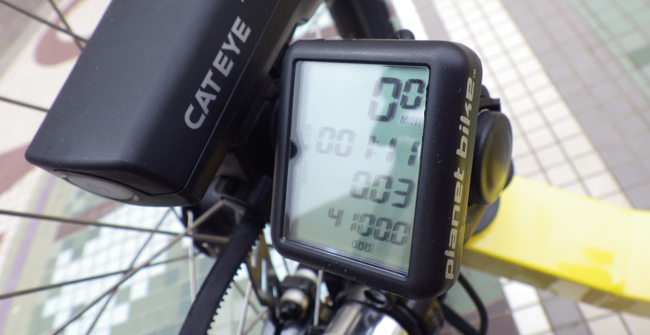 ---
---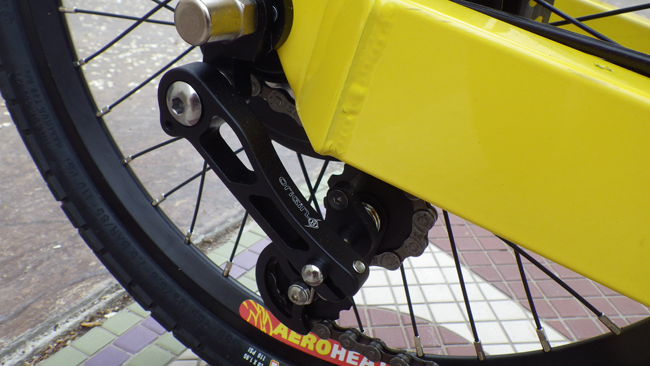 Origin8 Pro Pulsion UL Chain Guide Tensioner - This is our preferred tensioner to use with the various Internally Geared Hub conversions. You will definitely want to use this tensioner with the Nuvinci N360. It has a lightweight, sturdy design, and will adjust to give you perfect chain tension.

---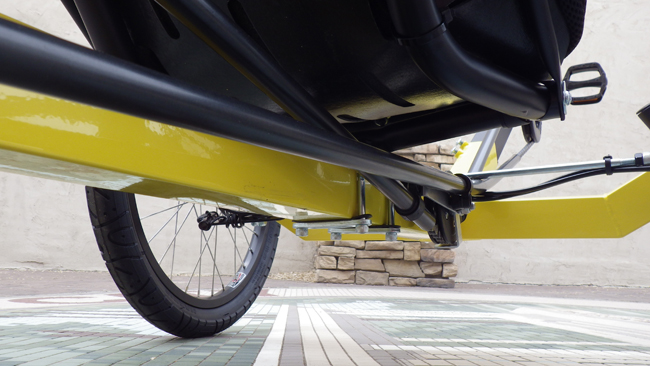 KMX Bucket Seat (steel) - If you have a KMX, you'll know what these are. This is the stock seat on the Tornado, Typhoon, Cobra, and Viper. Designed for KMX only. DOES NOT INCLUDE MOUNTING HARDWARE. If you need a new seat, order one up before they're gone.

---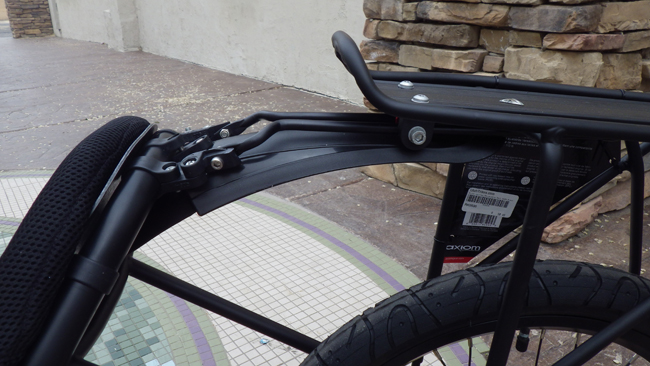 ---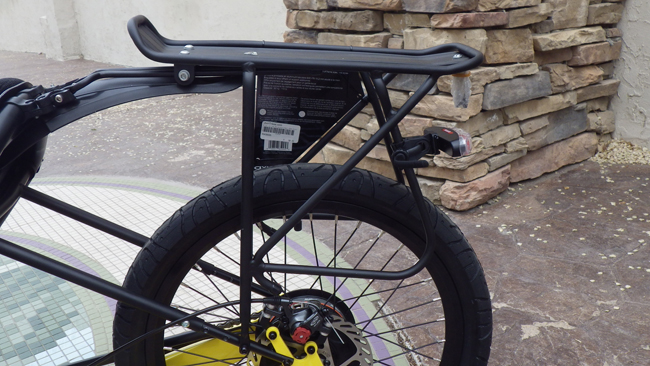 ---
---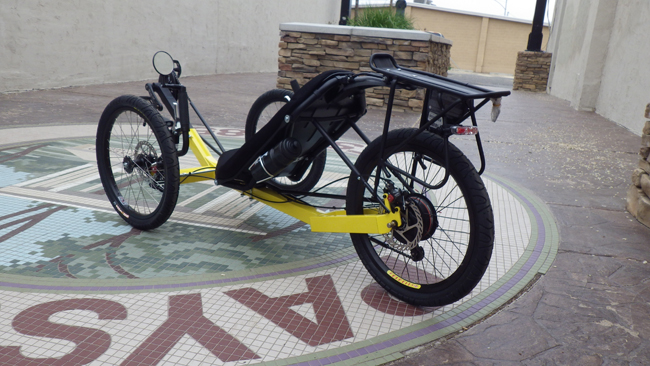 ---