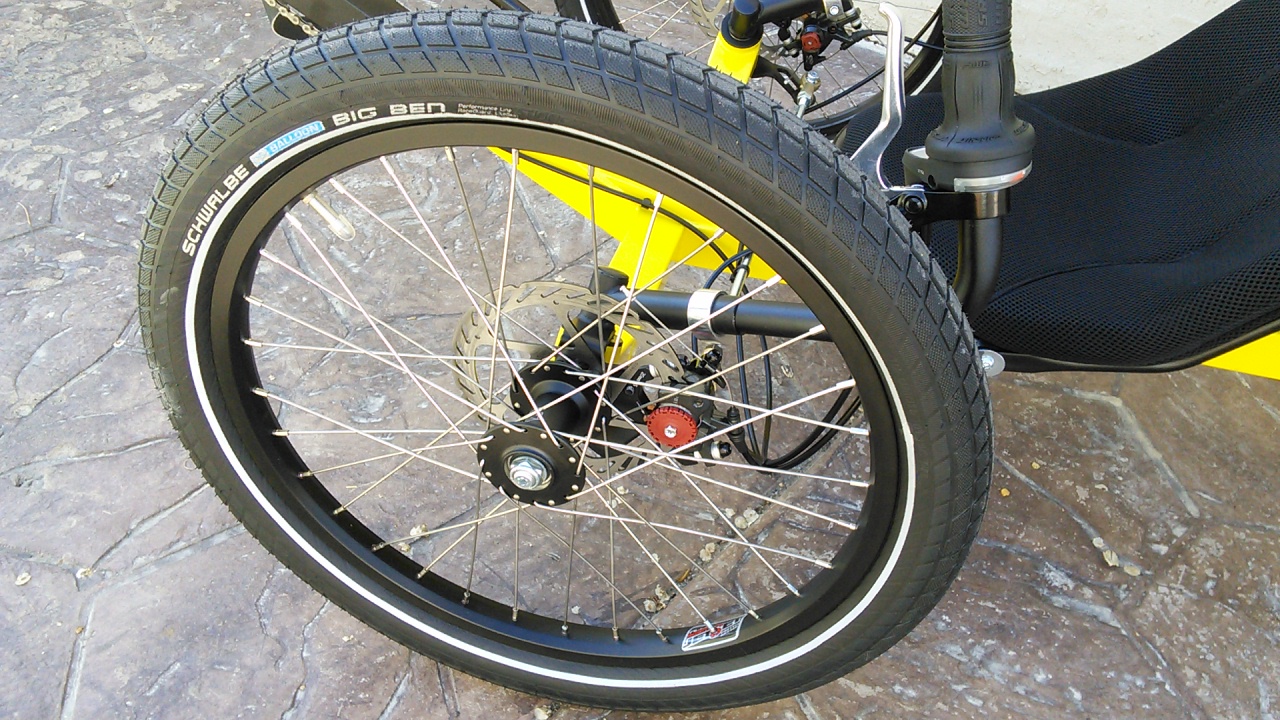 Schwalbe Big Ben 20x2.15 (55-406) HS439 Black Tire
- Big Apple got a brother. The comfort is the same, but the tread profile is slightly taller, giving better grip in mixed off-road conditions. -PSI: 30-55
---
---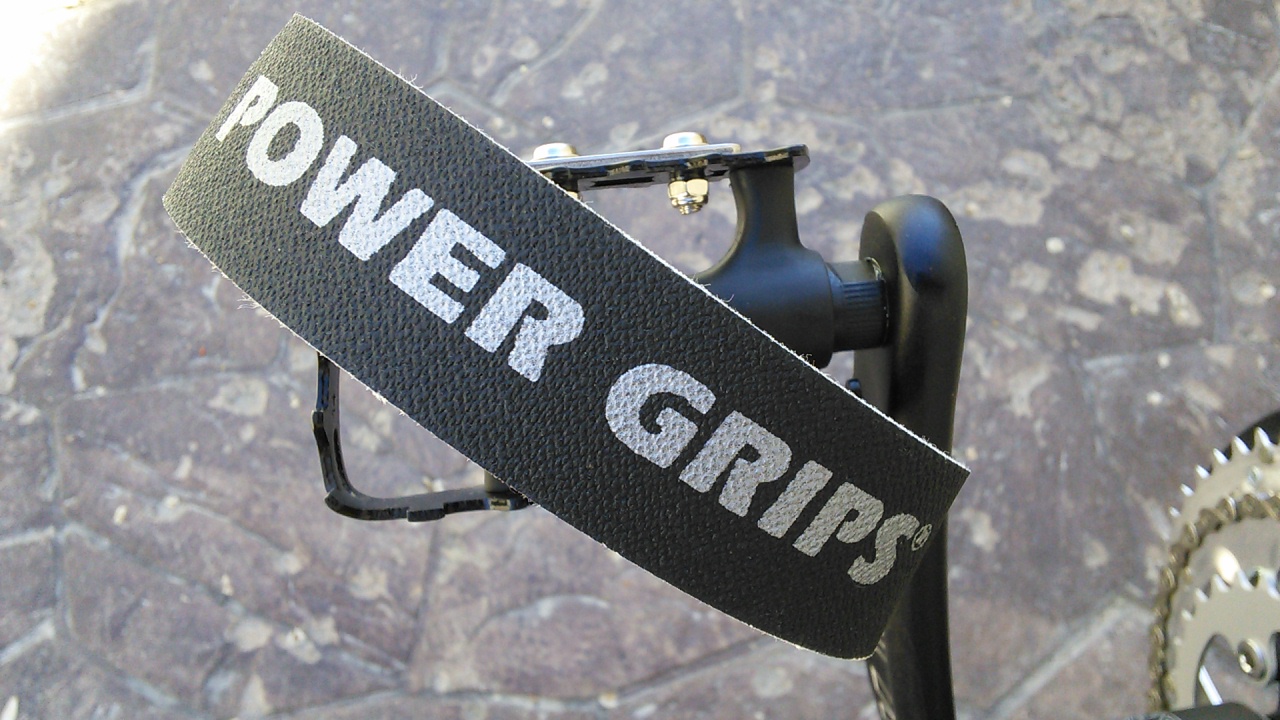 Power Grip Sport Pedal and Strap Set - Don't want to have your feet come off the pedals but don't want to wear special cycling shoes? Helping you avoid the hassle of special shoes, the Power Grip straps hold your feet securely on the pedals while wearing your favorite pair of sneakers. A favorite option on many recumbent bicycles and trikes. To use, just put your feet through the straps at an angle. When your foot straightens out the straps lock against your shoe. Simple and effective.

---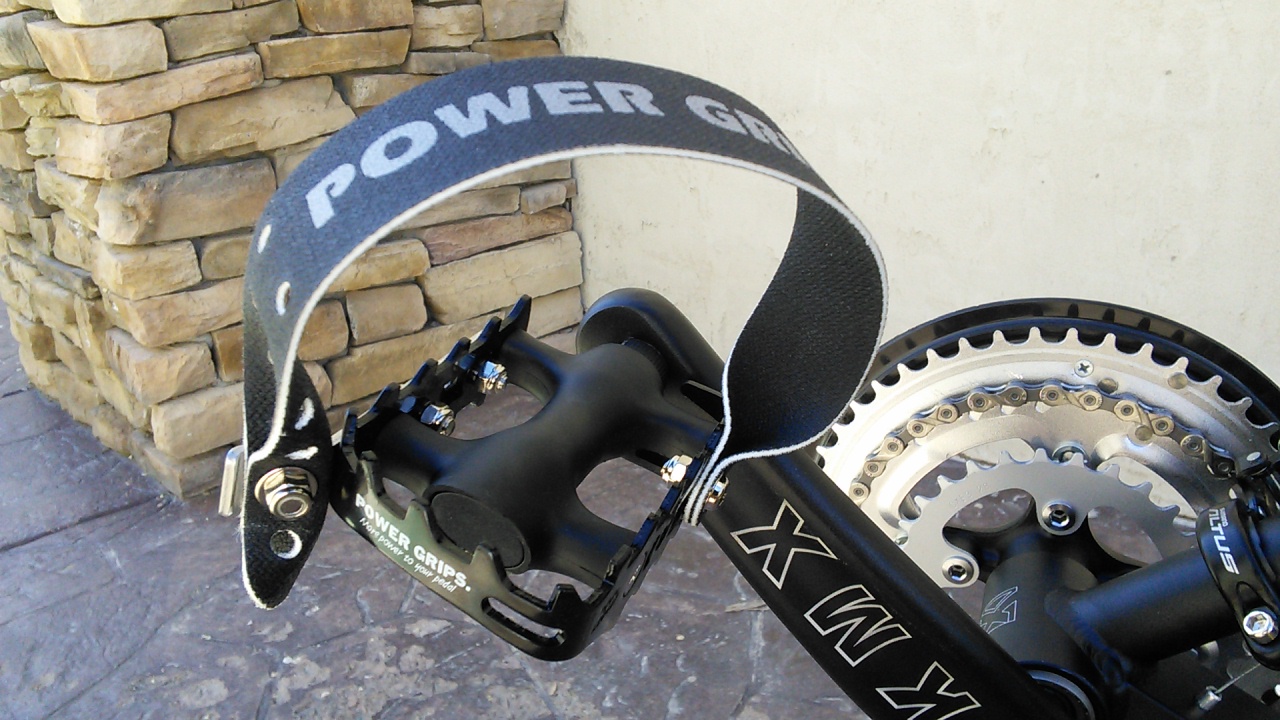 ---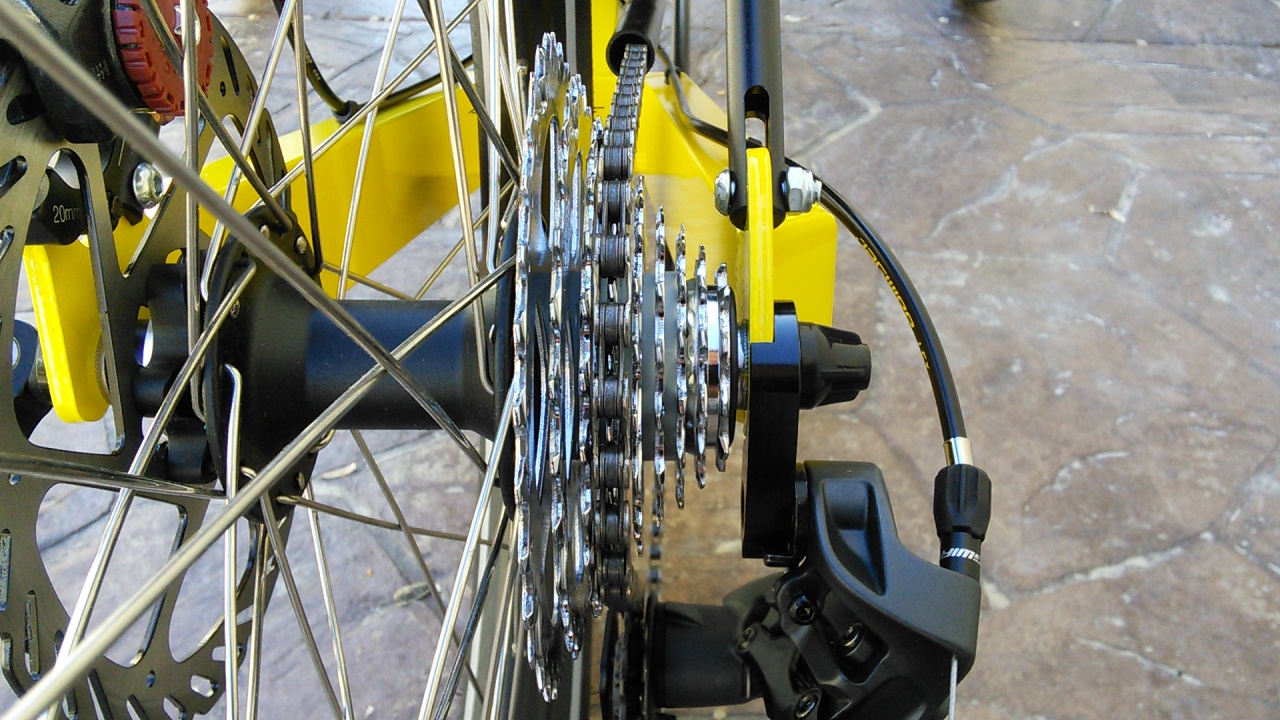 SRAM PG-950 11-34t 9sp Cassette, X7 Rear Derailleur, Grip Shifter, Chain - This 9-speed gearing system is tried-and-true. The included twist shifter is also very reliable.

---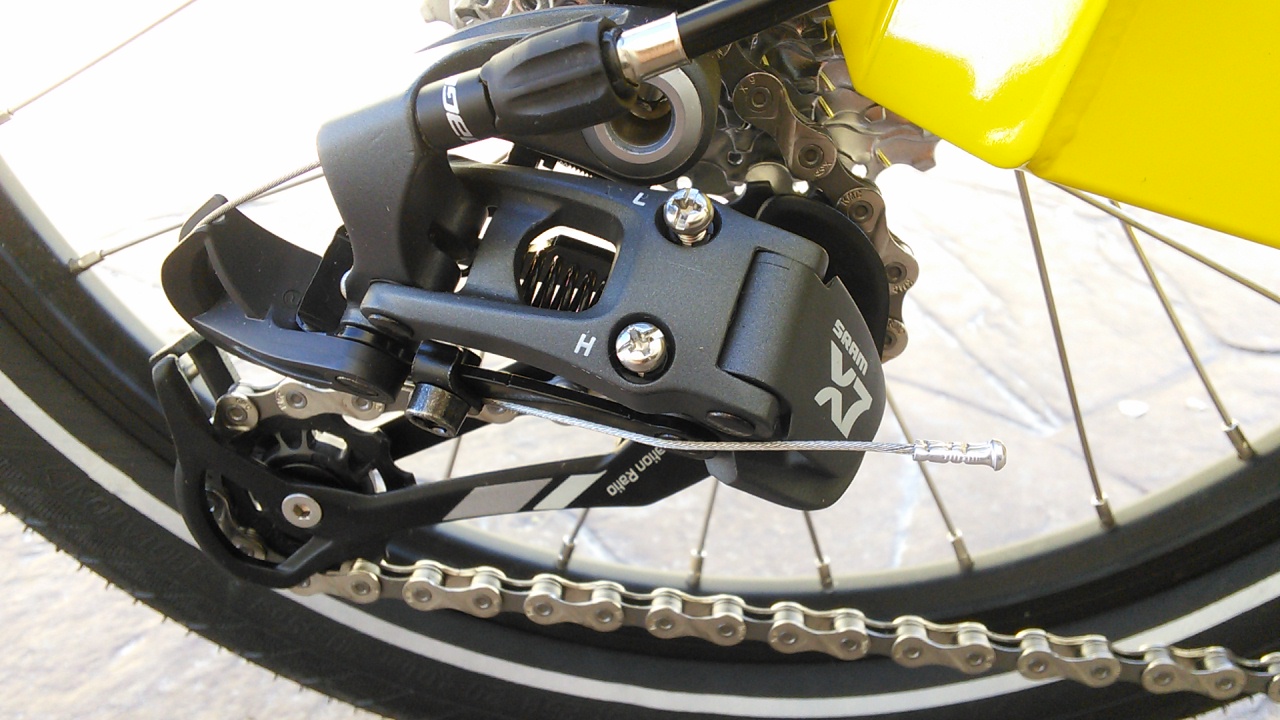 ---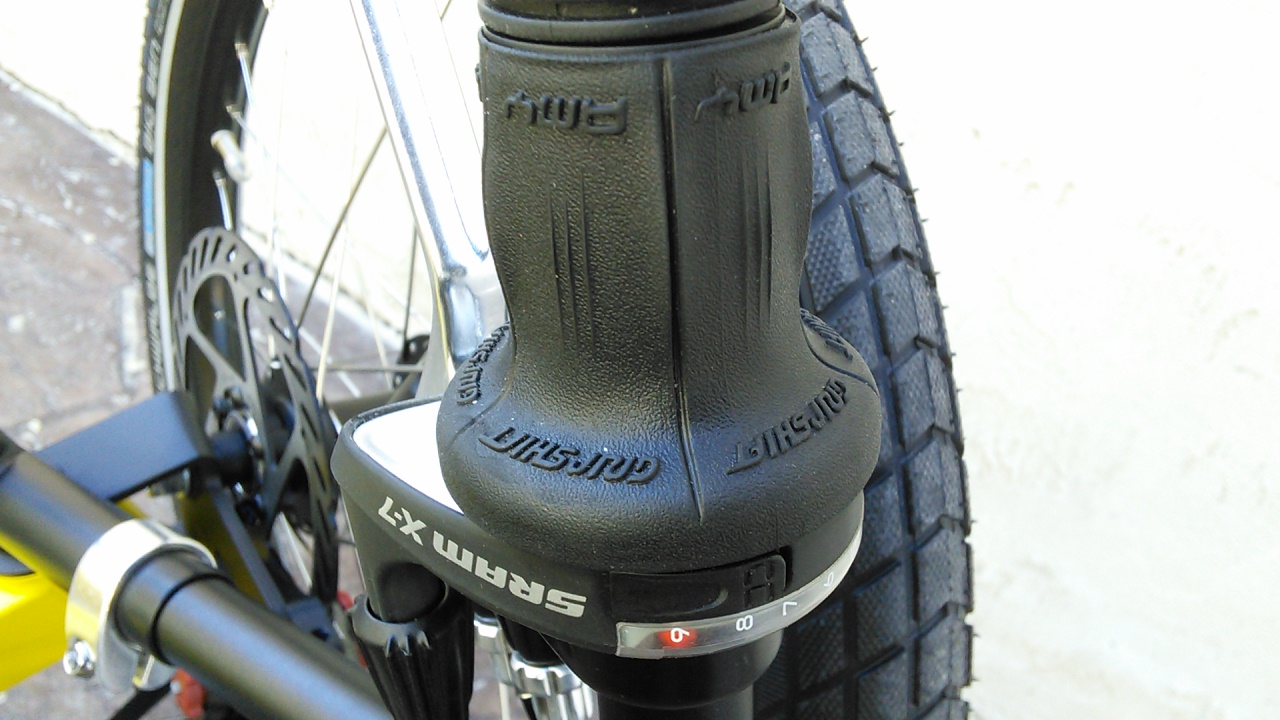 ---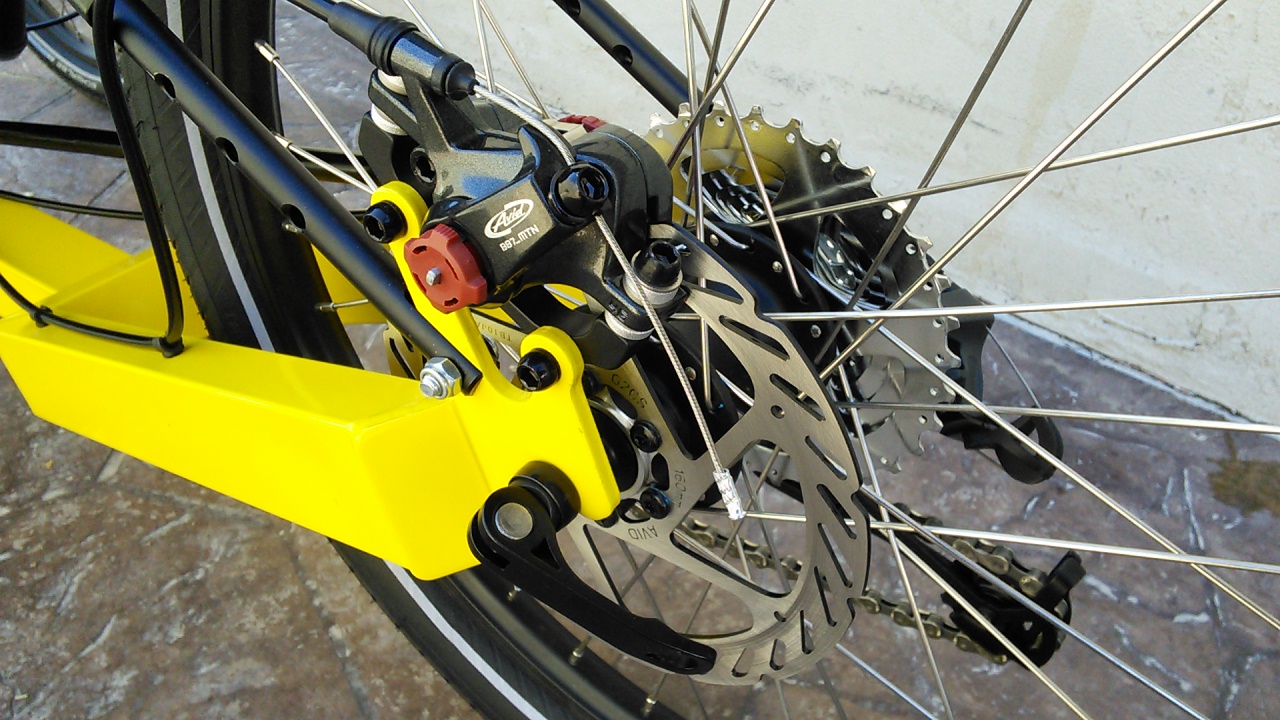 Rear Disc Parking Brake Upgrade Kit - Both Levers Included - This is the kit you need if you want to convert your trike to two-handed, three-wheel brakes. The front brakes will be combined with the single pull lever and the locking lever will work the rear brake. Requires that your trike has rear disc mount and also that your wheel has a 6-hole disc mount.

---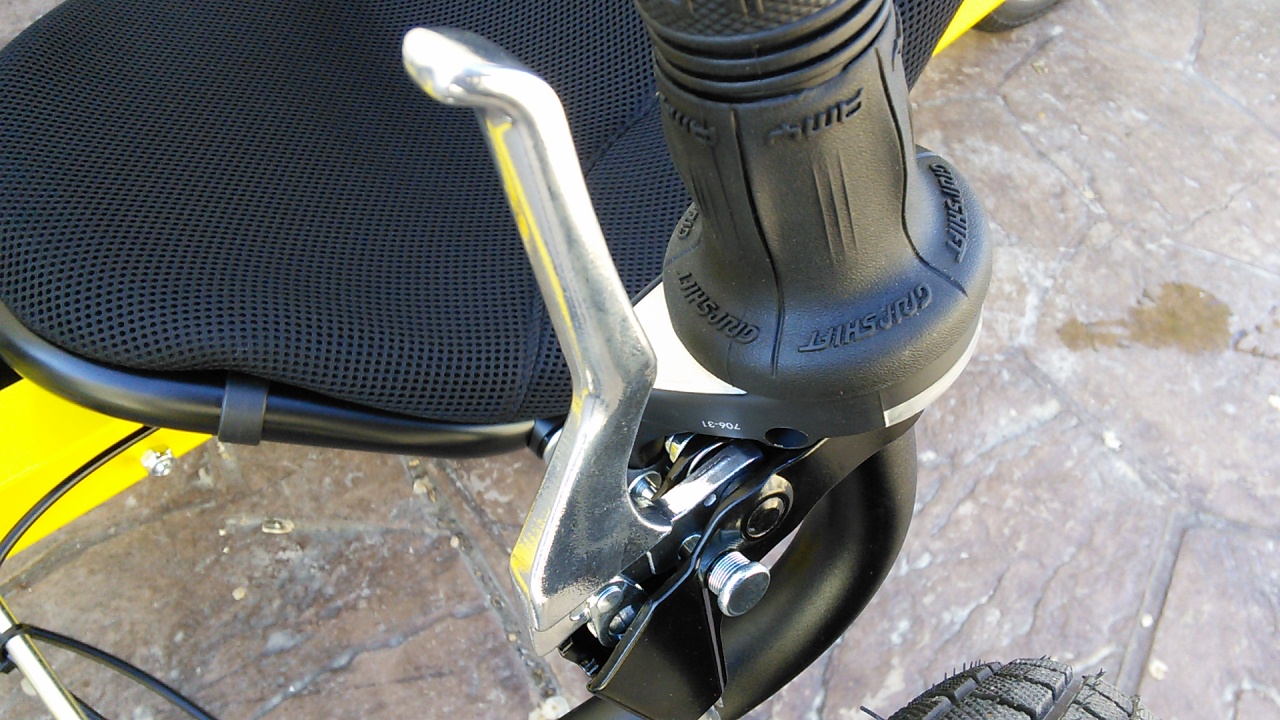 ---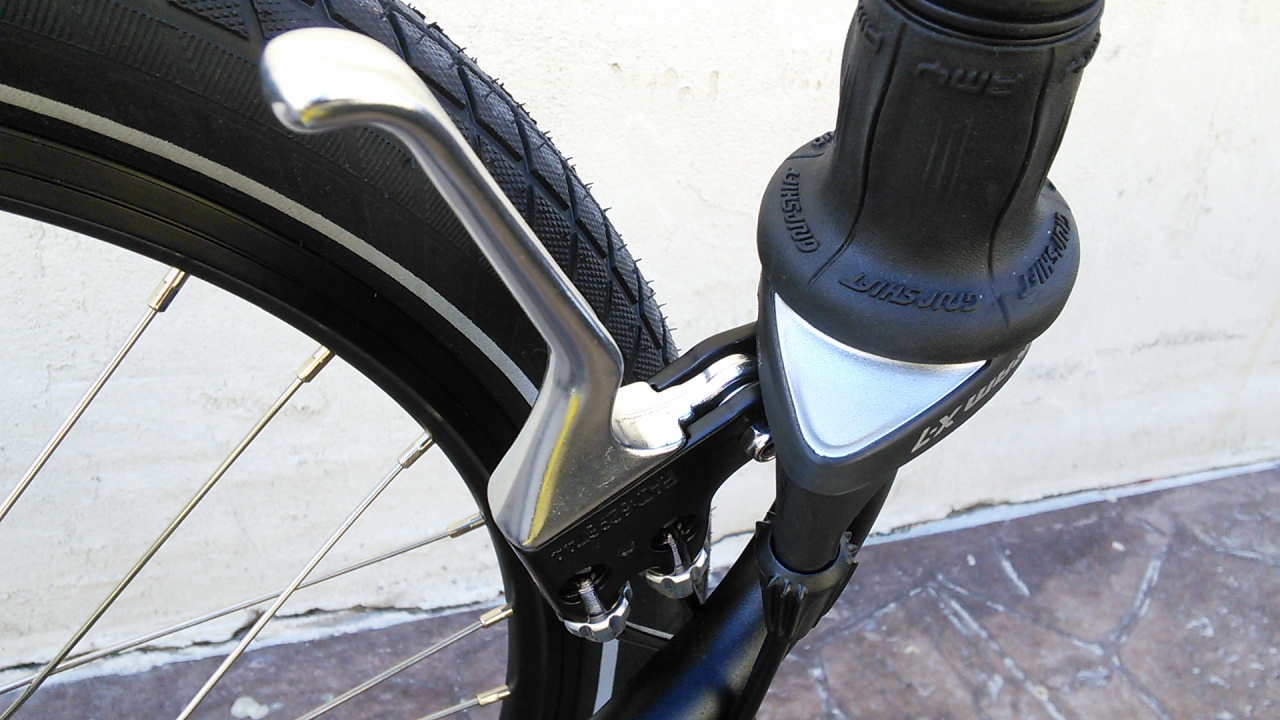 ---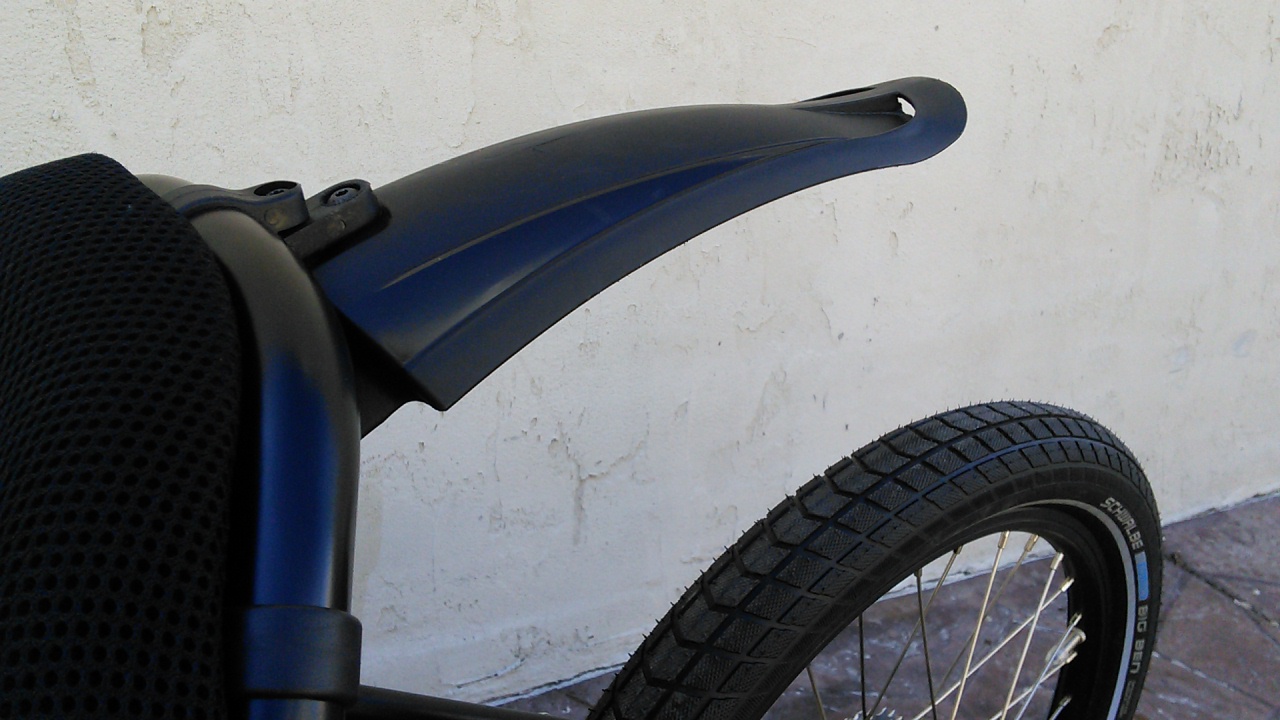 OUT KMX Rear Mudguard Fender - Who likes dirt, sand, mud or water hitting the back of their head as they ride? That's right. No one. This minimalist fender looks sharp and works on several other brands of trikes. It comes stock on all our KMX Karts.

---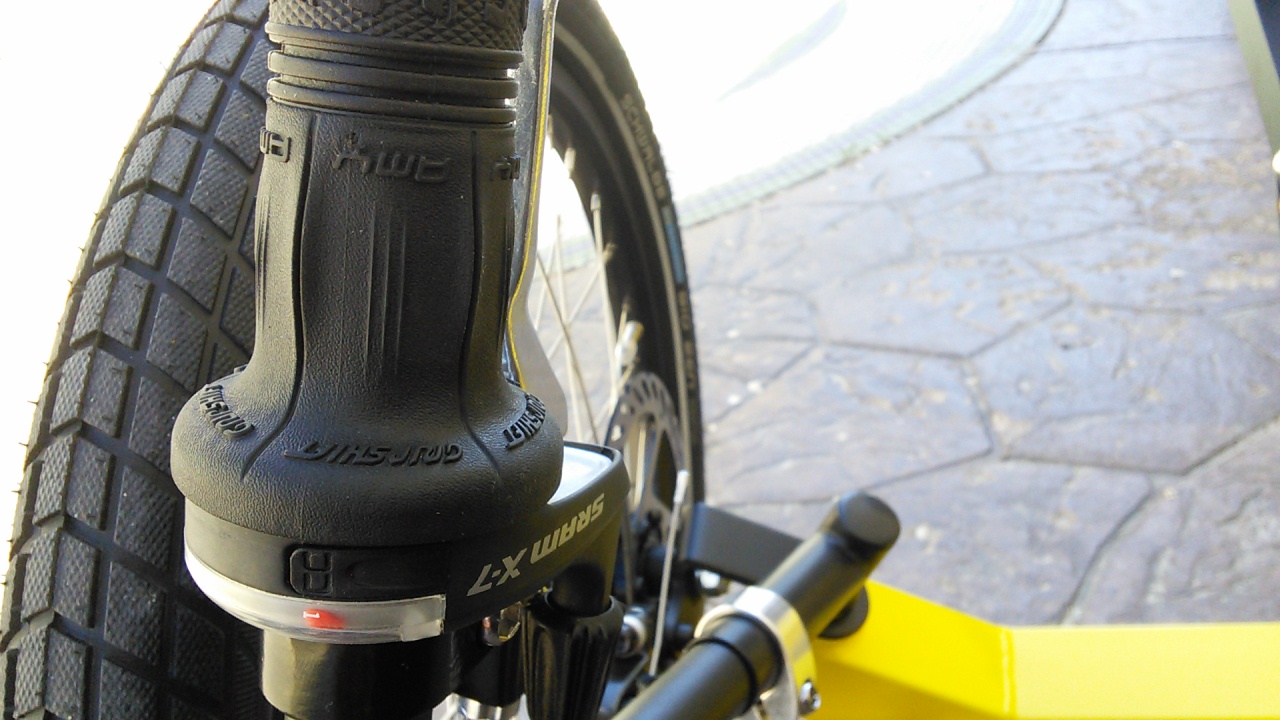 Microshift 3sp Twist Shifter - Shimano Compatible -

---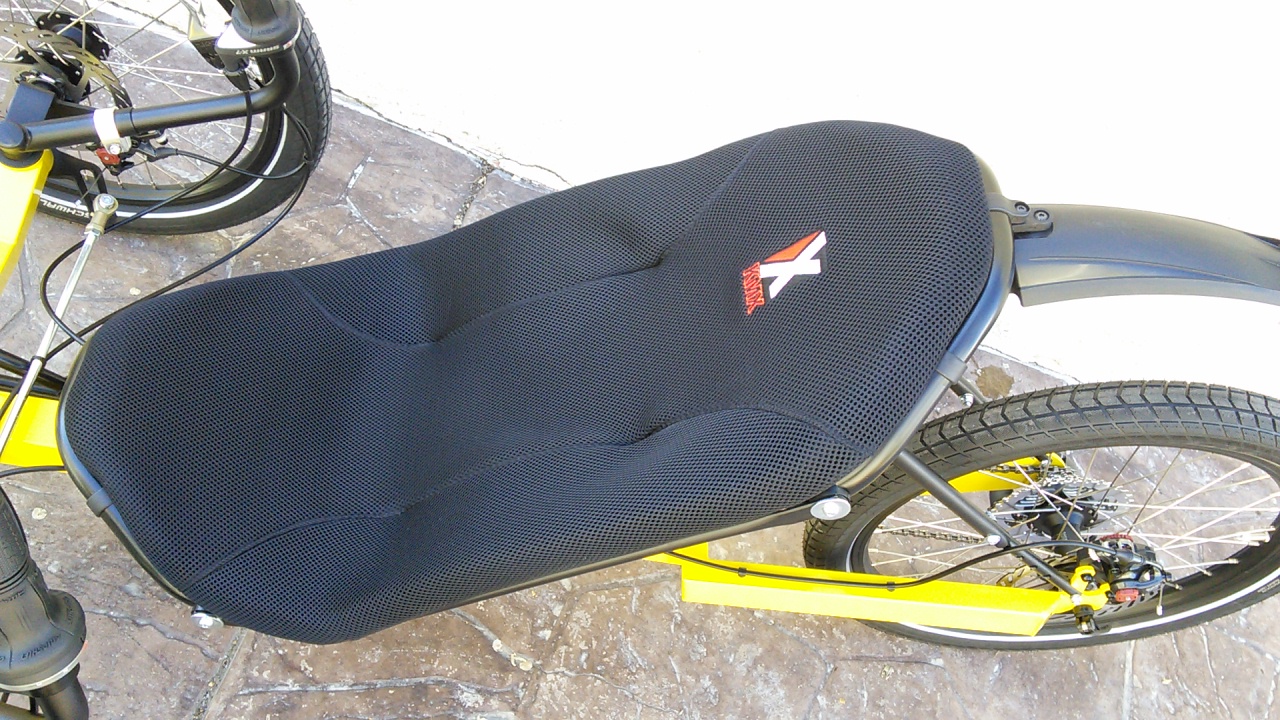 KMX Bucket Seat (steel) - If you have a KMX, you'll know what these are. This is the stock seat on the Tornado, Typhoon, Cobra, and Viper. Designed for KMX only. DOES NOT INCLUDE MOUNTING HARDWARE. If you need a new seat, order one up before they're gone.

---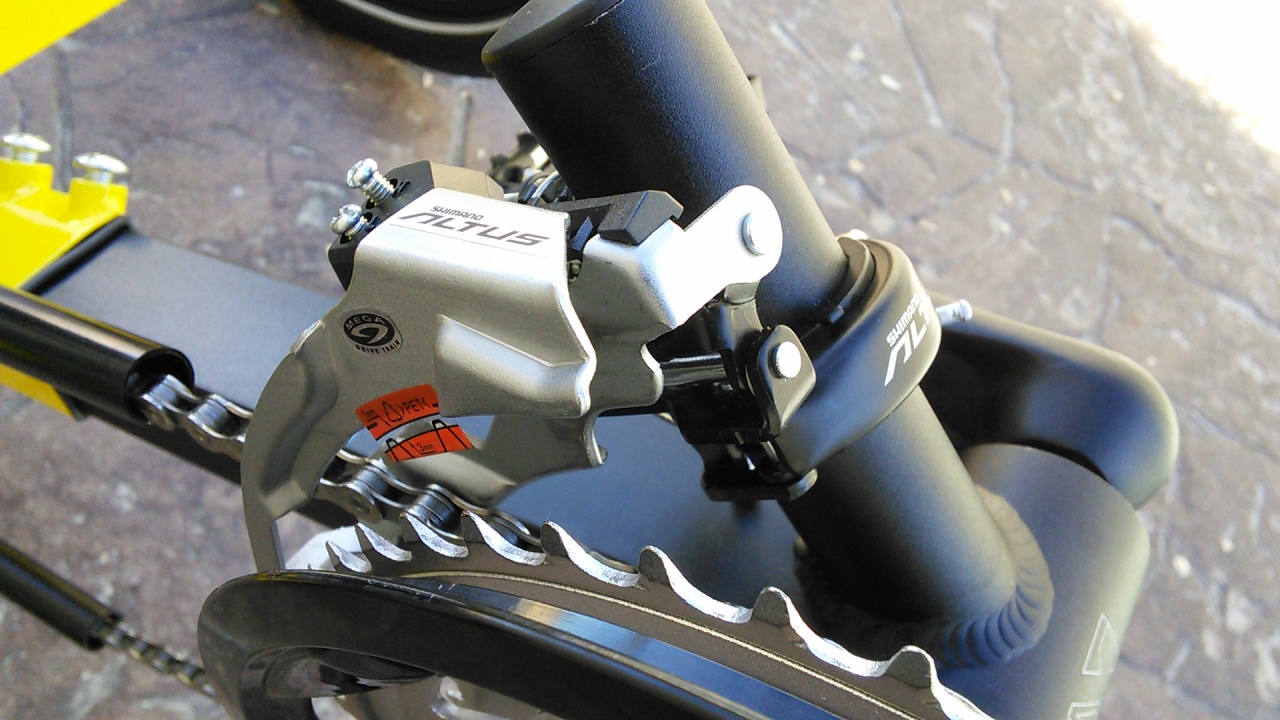 Shimano Altus M370 Front Derailleur - 9-Speed Triple Top-Swing Dual-Pull Front Derailleur. -Painted inner, outer link and clamp -47.5/50mm Chainline -Chrome plated cage -9-Speed -Max Ring Teeth: 48

---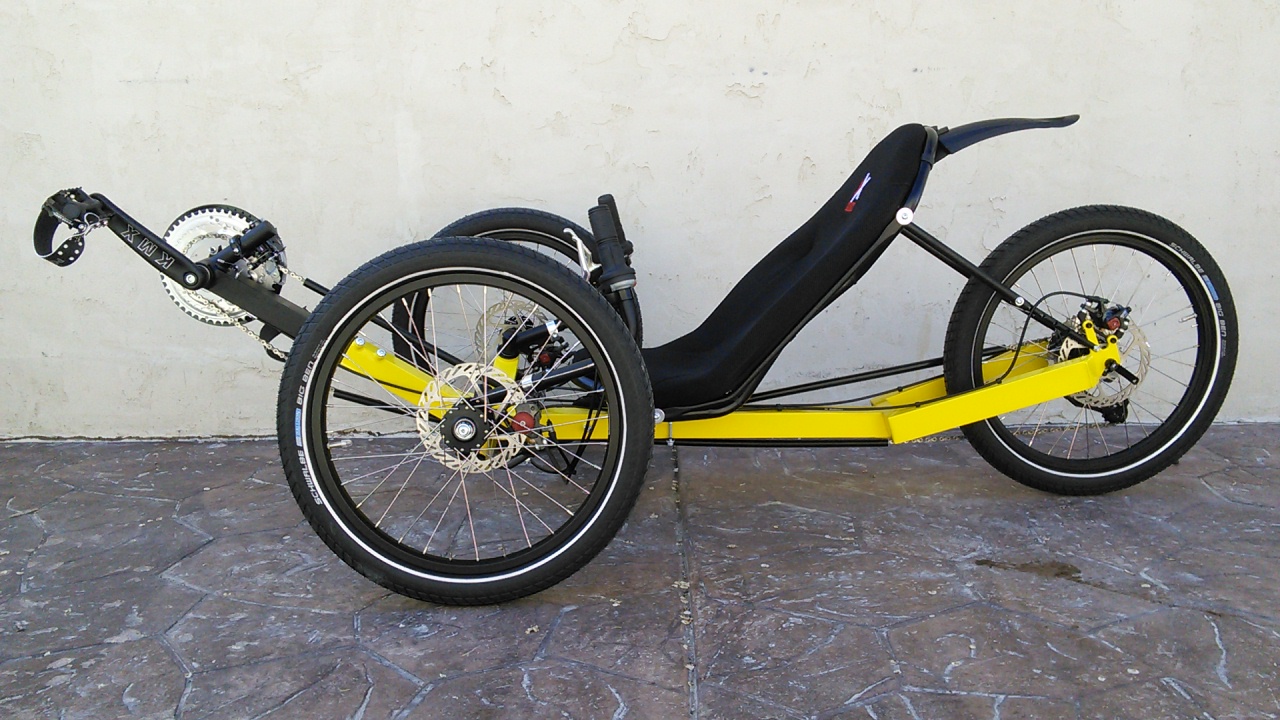 ---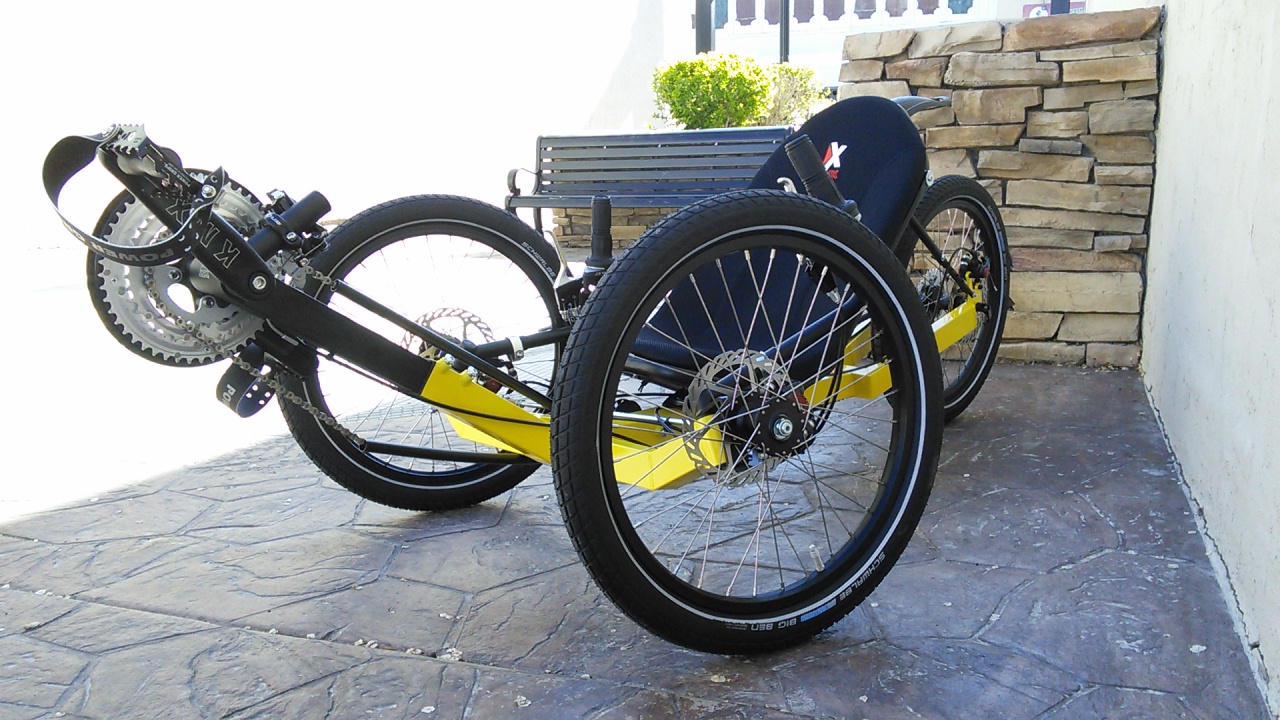 ---