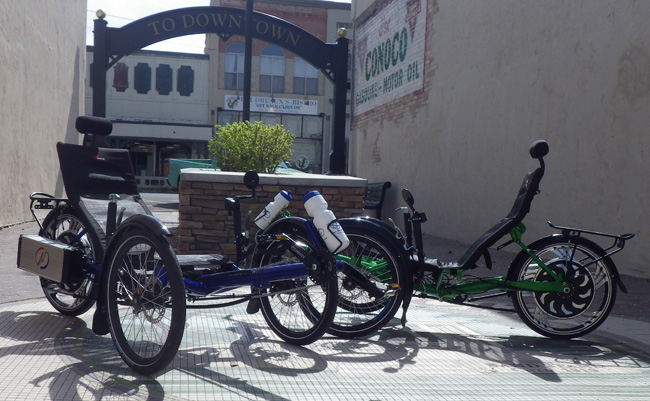 ---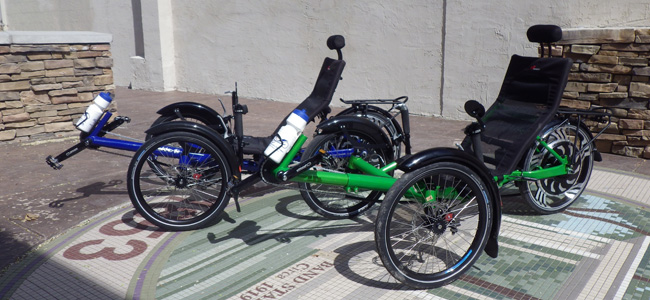 ---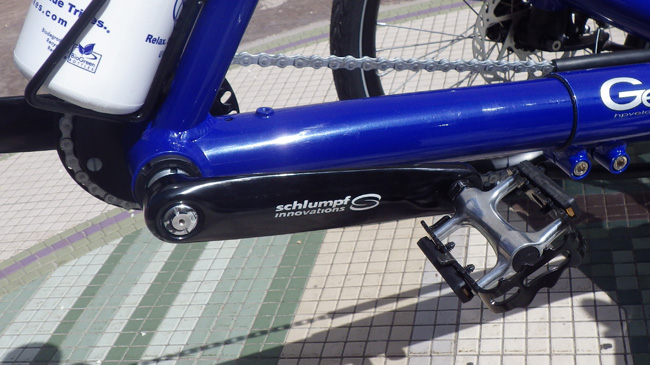 Schlumpf 170mm Straight Crank Arms - Black -

---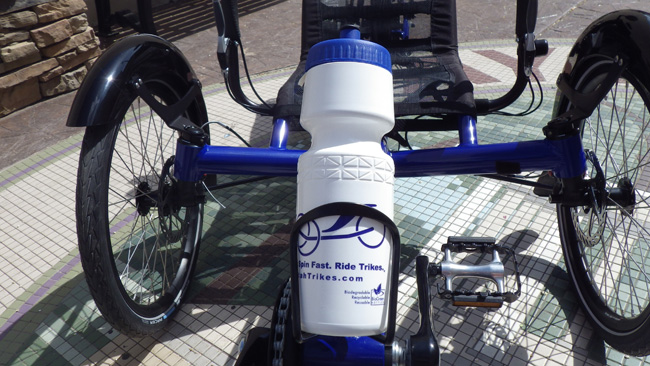 Utah Trikes Water Bottle - Utah Trikes BPA-free water bottle. Reusable. Recyclable. 28 oz. of hydration. Fits standard bottle cages

---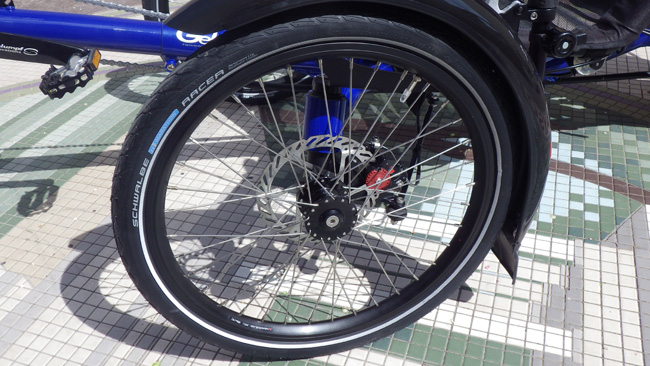 Schwalbe Marathon Racer 20x1.50 (40-406) HS429 Tire - The most popular recumbent trike tire by far. There is a reason that this tire is the default stock option on so many recumbent trikes. Every tire is a compromise of weight, speed, puncture resistance, and longevity and the Schwalbe Marathon Racer is the best option for the average trike rider.

---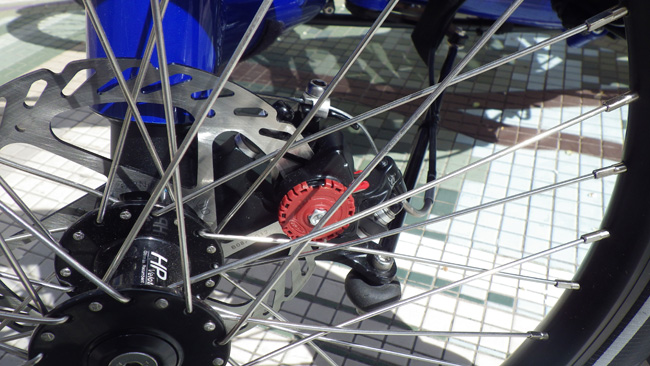 ---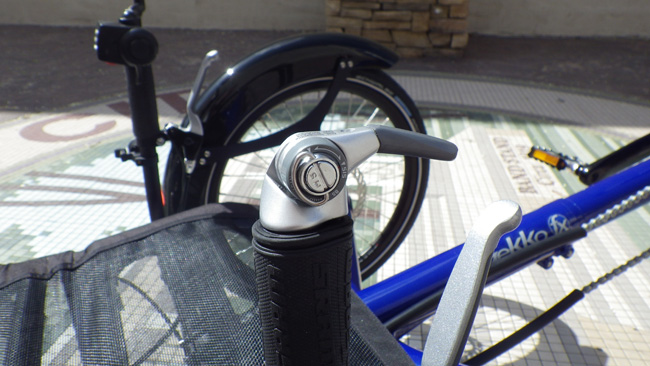 Shimano 9-speed bar end shifter (Rear Only) -

---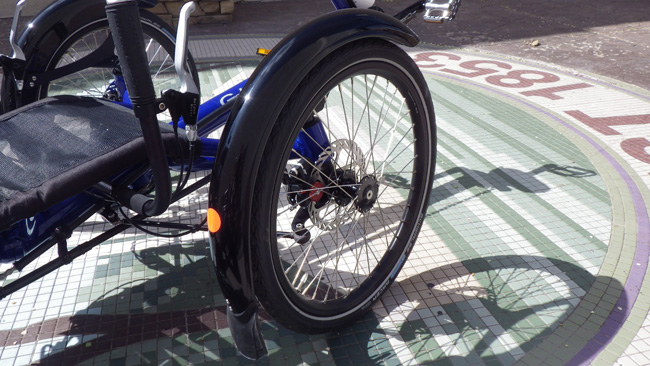 HP Gekko and Scorpion Full Fender Set 20in - Quality reinforced fender set for the HP Velotechnik Scorpion, Scorpion fx, Scorpion fx2, Gekko 20, Gekko fxs and Gekko fx20. All fenders feature extended rubber mud flaps for additional spray protection. Includes the pair of front fenders and a rear fender. Fit Notes: #39784 Fits the Gekko, Gekko fx, Scorpion made after 11/2011, and Scorpion fx made after 5/2011 with 1 1/8 inch mounts.

---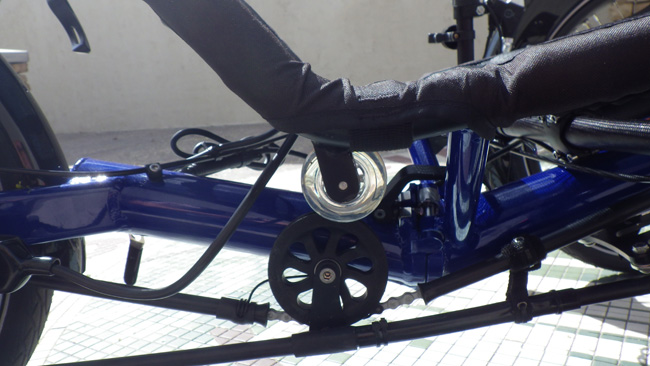 ---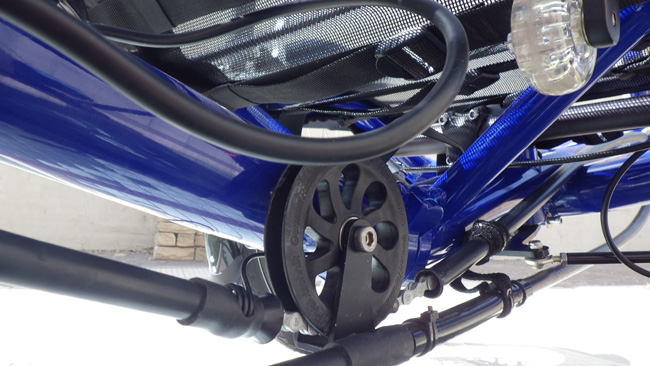 HP Gekko Idler - Replacement Idler for the HP Velo Gekko. Not compatible with other HP trikes.

---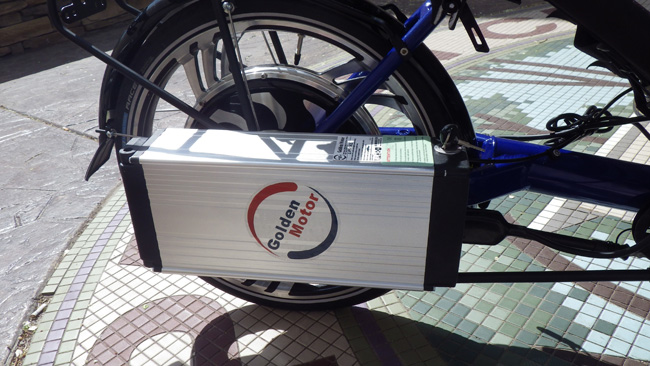 Falco 48V Lithium Battery (Charger + Holder Included) - The pack merely weighs 3.3 kg (7.2 lbs.) and it delivers 556Wh of energy (48V, 11.6Ah). The 48V battery pack has a number of primary as well as secondary protections. The packs use Lithium Ion Rechargeable battery cells from Panasonic.

---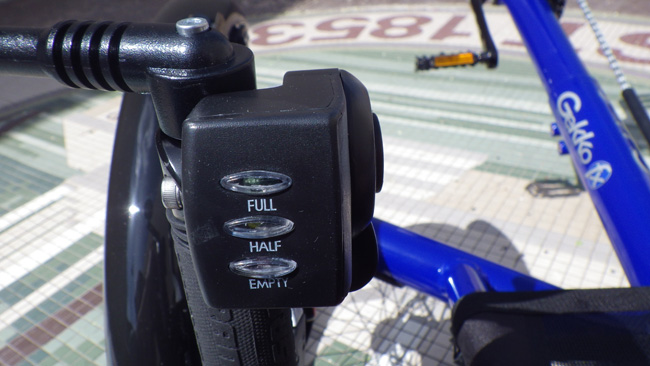 ---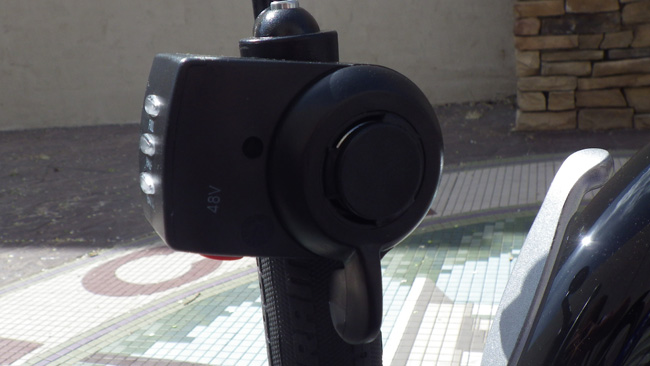 ---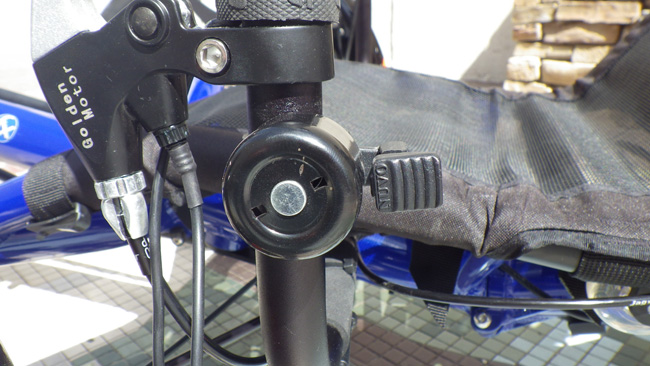 ---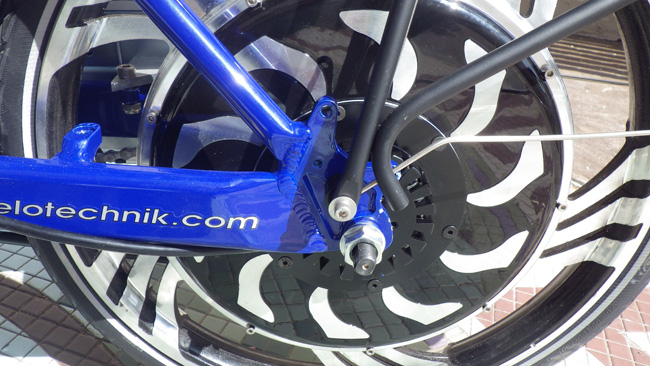 ---
---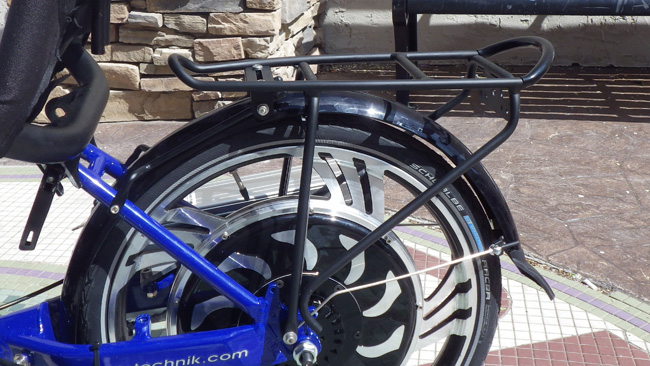 HP Gekko Rack for 20inch - Custom welded aluminum rear racks designed specifically for the HP Velotechnik Gekko fx 20 and Gekko fxs. Does not affect folding on the Gekko fx 20. Large diameter rack tubing (10.7 mm) may require oversized pannier clamps. Max Load 55 lbs. Rack overall dimensions: 15.75" long x 11.25" high x 8.5" wide. (Widest point of the platform is 5 3/8")

---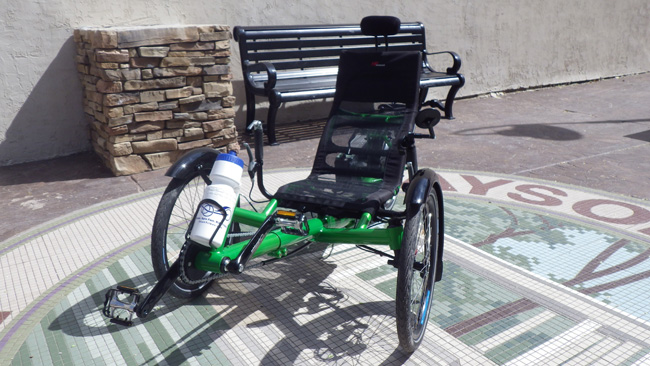 ---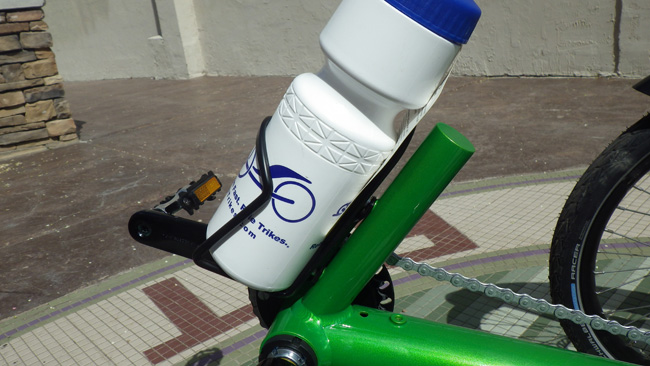 ---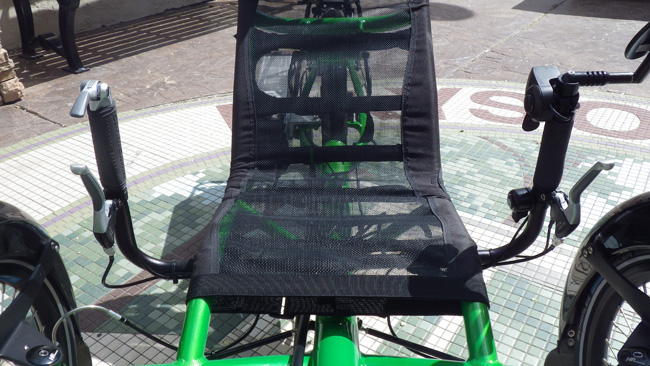 ---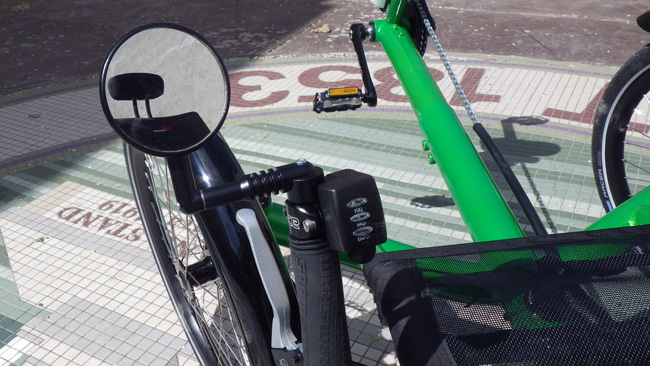 ---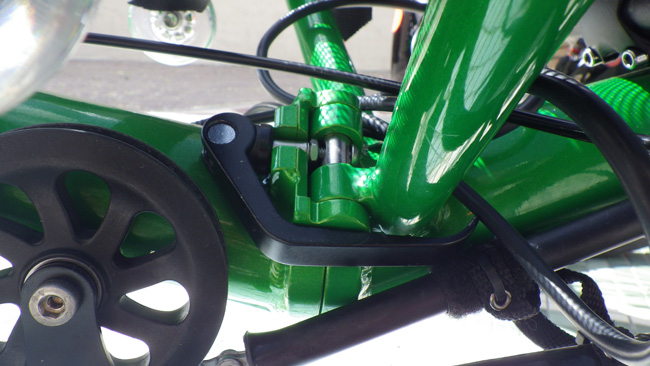 ---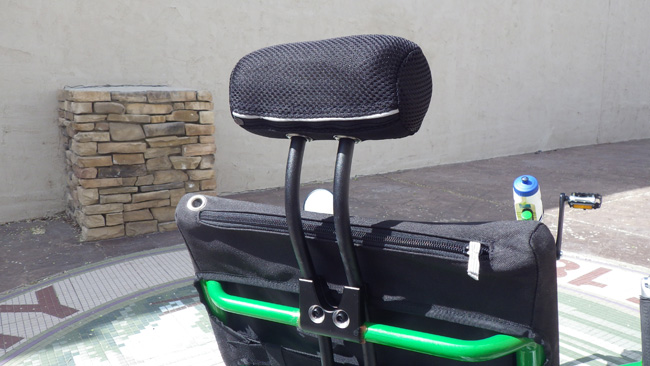 HP Headrest For Gekko and Scorpion ErgoMesh Seats - The Head Rest,a retrofittable, sleek ergonomic accessory, height and tilt adjustable. Solid aluminum design with detachable and washable head pad with reflecting feature for passive safety.

---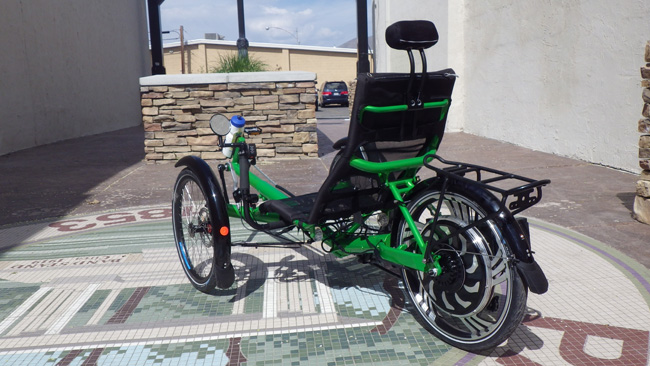 ---