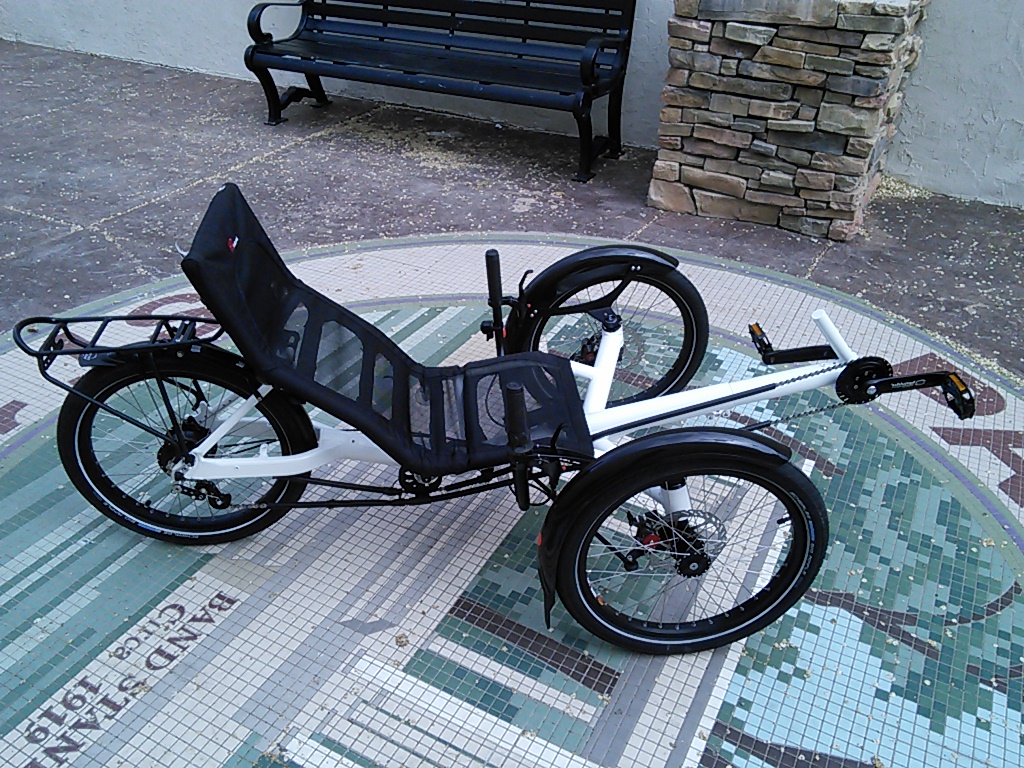 ---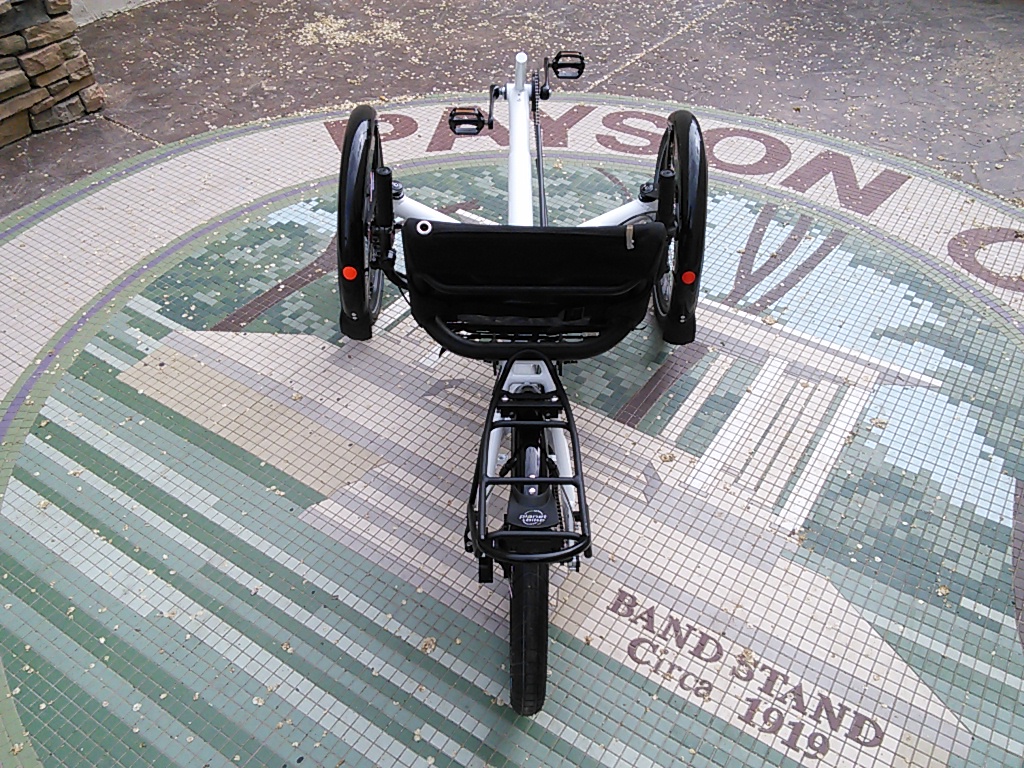 ---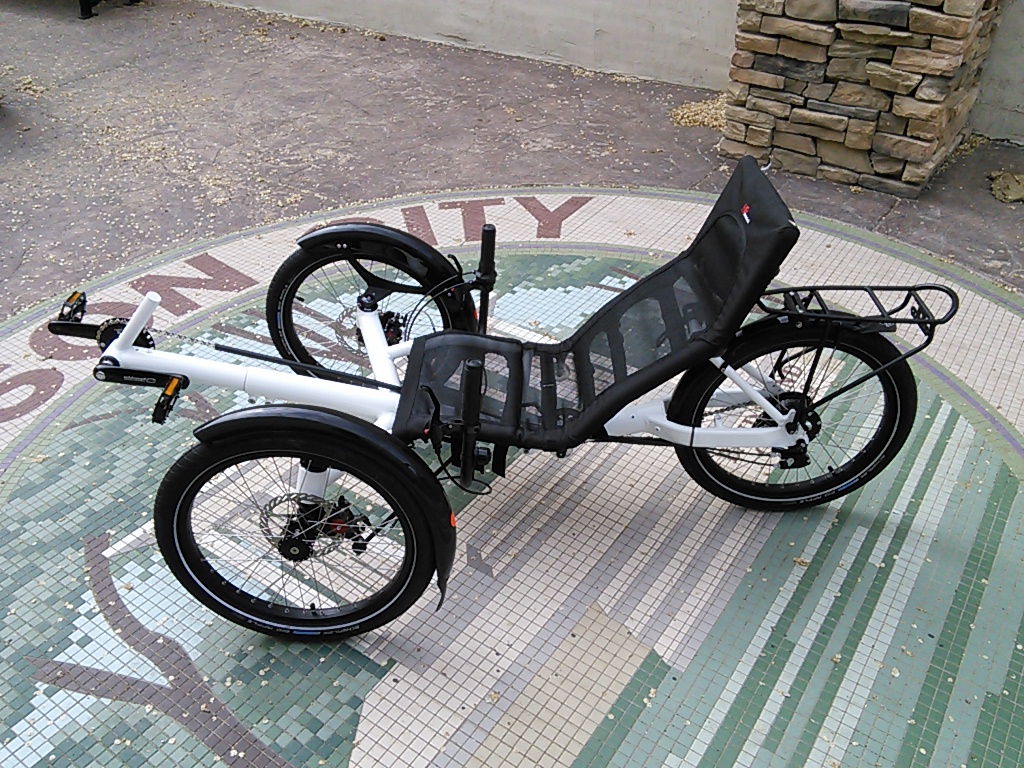 ---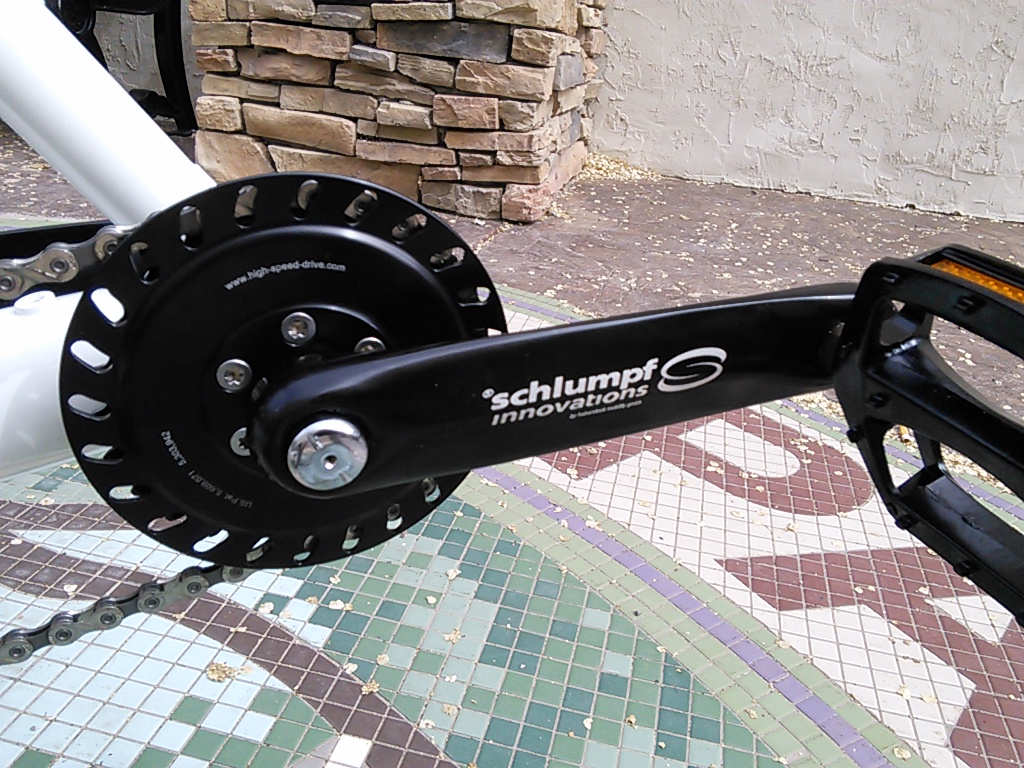 Schlumpf 34T/68 High Speed Drive w/170mm Cranks - The Schlumpf High Speed Drive is our favorite piece of cycling engineering. This planetary gear setup will give you higher high gears and lower low gears. If you have a trike with a 20in rear wheel the HSD will give you back the high end you are missing.

---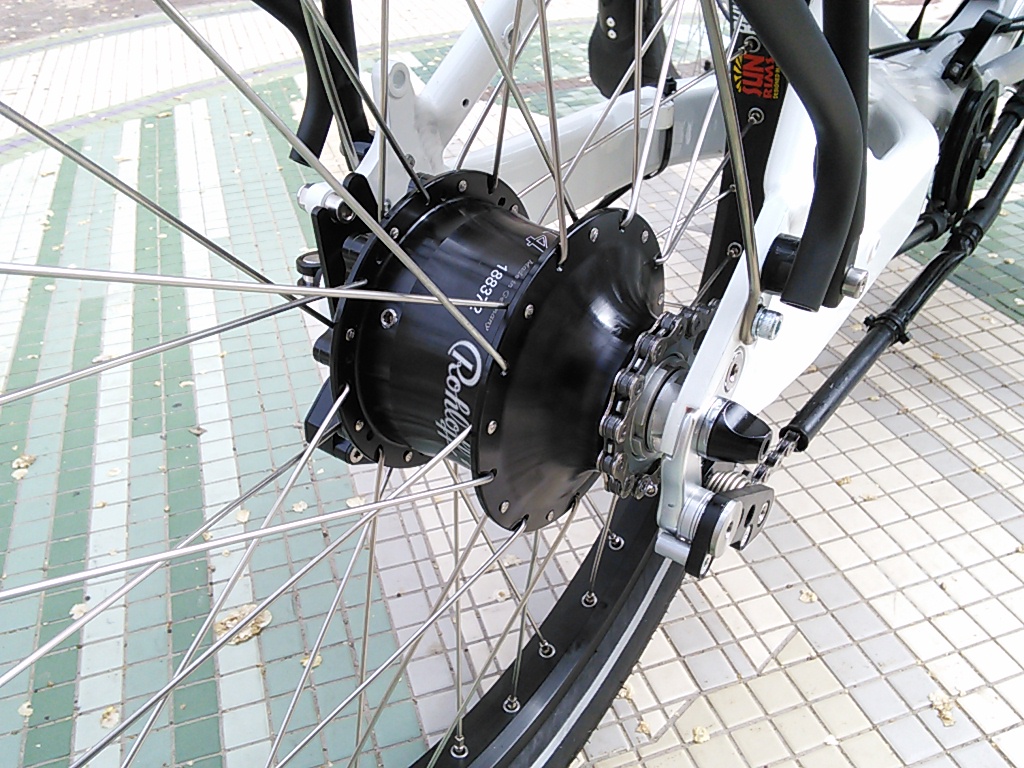 Rohloff Drivetrain Wheel with OEM2 Tensioner Chain - The Rohloff 14-speed transmission is the ultimate in internal gearing. All gears are evenly spaced and can be shifted while pedaling or standing still. Low maintenance and reliability is the name of the game here.

---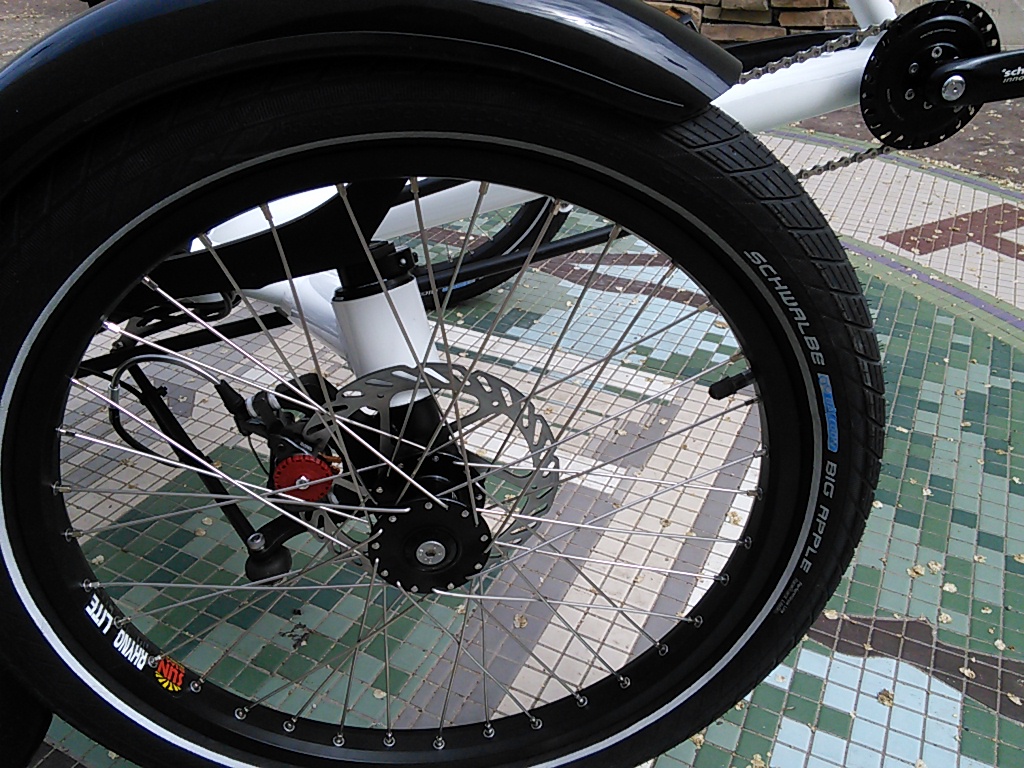 Schwalbe Big Apple 20x2.00 (50-406) HS430 Tire - Built in suspension. The tire suspension responds amazingly well - an advantage that is more important in everyday life than long spring travel. Using simple technology, cycling can remain low-maintenance and easy. -WIRE BEAD -PSI: 30-70

---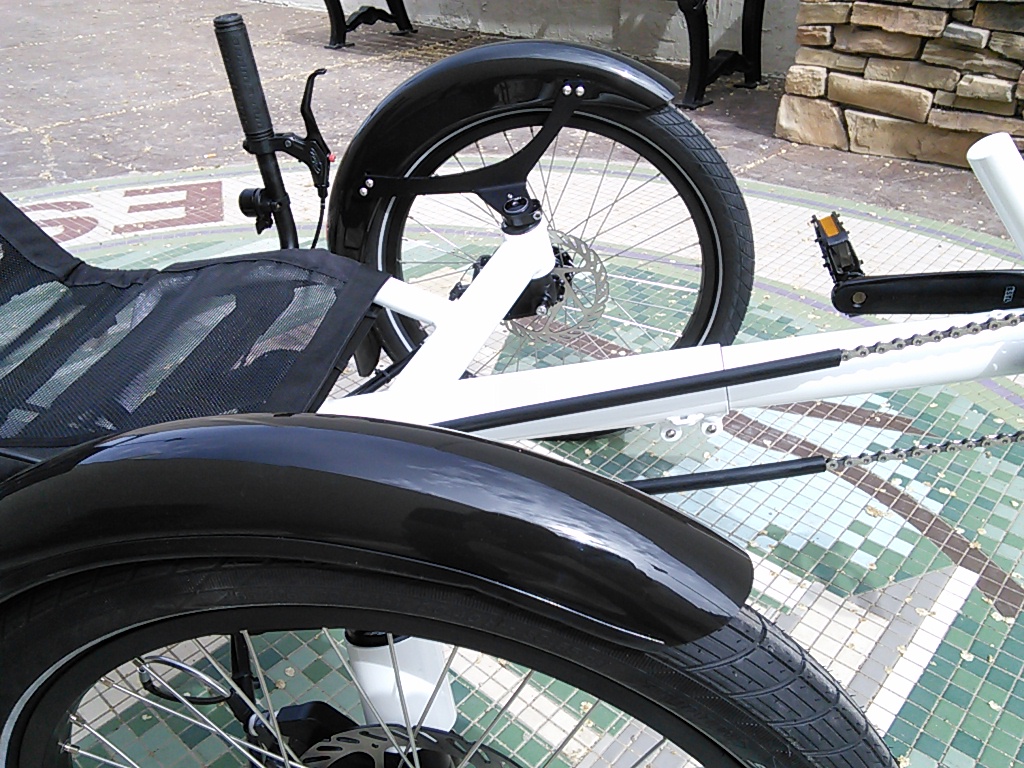 HP Gekko and Scorpion Full Fender Set 20in - Quality reinforced fender set for the HP Velotechnik Scorpion, Scorpion fx, Scorpion fx2, Gekko 20, Gekko fxs and Gekko fx20. All fenders feature extended rubber mud flaps for additional spray protection. Includes the pair of front fenders and a rear fender. Fit Notes: #39784 Fits the Gekko, Gekko fx, Scorpion made after 11/2011, and Scorpion fx made after 5/2011 with 1 1/8 inch mounts.

---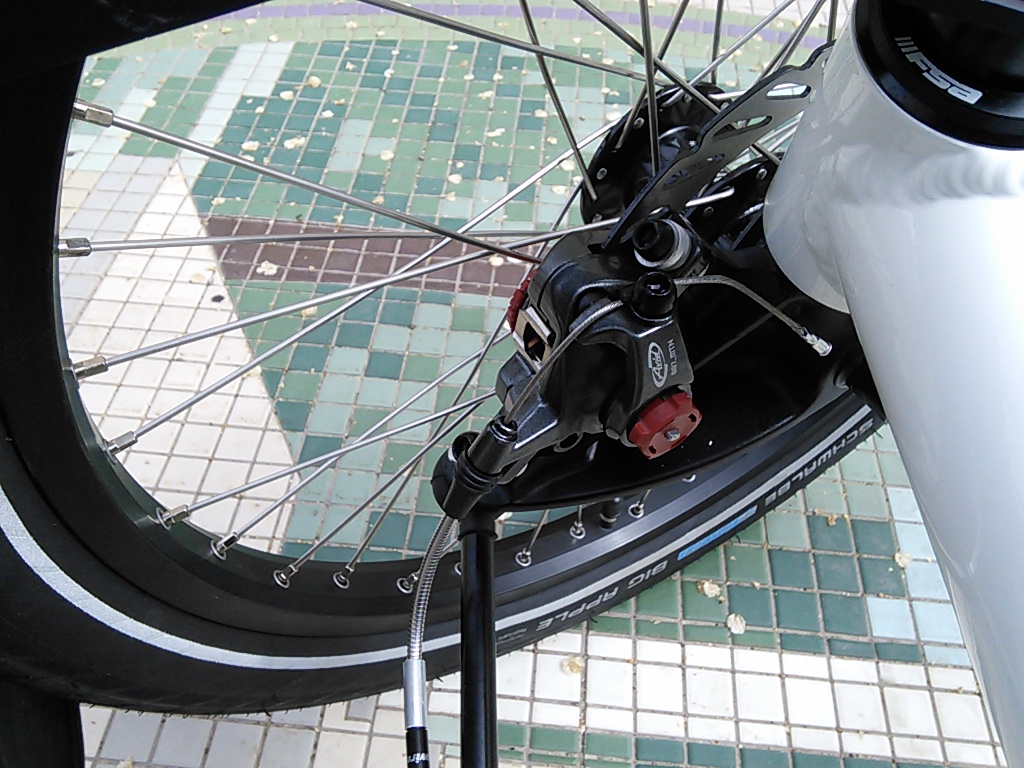 Avid BB7 Front Disc Brake Kit (pair) - This kit includes everything you need to upgrade your trike's brake system to the best mechanical disc brake system available. Perfect for for any home builds.

---

HP Gekko Rack for 20inch - Custom welded aluminum rear racks designed specifically for the HP Velotechnik Gekko fx 20 and Gekko fxs. Does not affect folding on the Gekko fx 20. Large diameter rack tubing (10.7 mm) may require oversized pannier clamps. Max Load 55 lbs. Rack overall dimensions: 15.75" long x 11.25" high x 8.5" wide. (Widest point of the platform is 5 3/8")

---