This customized KMX 20/20 is ready to battle the trails and the commute. It's got both the Schlumpf High Speed Drive and the Nuvinci N360 with a total gear range of 17-156 gear inches.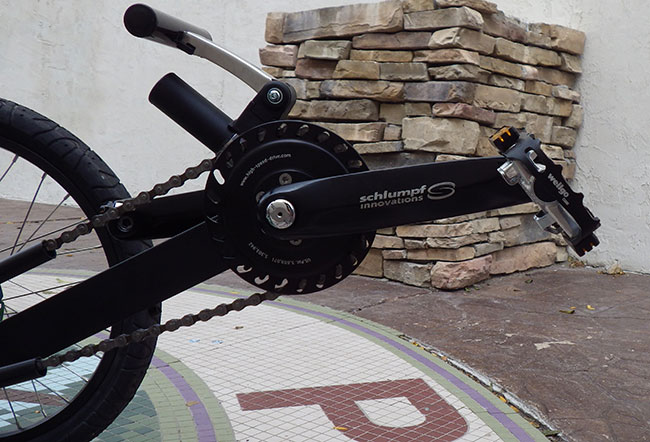 At the front is the Schlumpf High Speed Drive, our favorite piece of cycling engeneering. This two-speed crank with a 27-tooth chainring has an equivalent of 68 teeth when overdrive is engaged. That's a 250% gear range!
---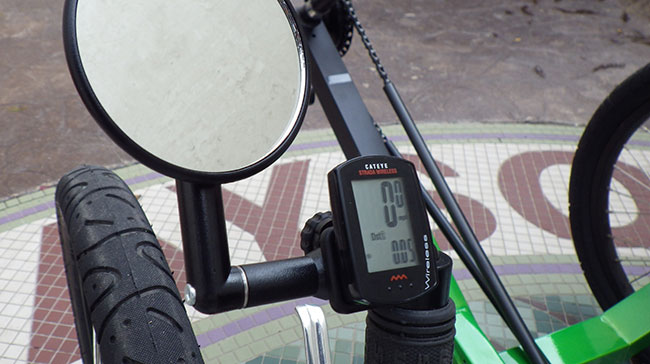 The Cateye Strada Wireless computer makes it easy to track your miles and see how fast you're going.
---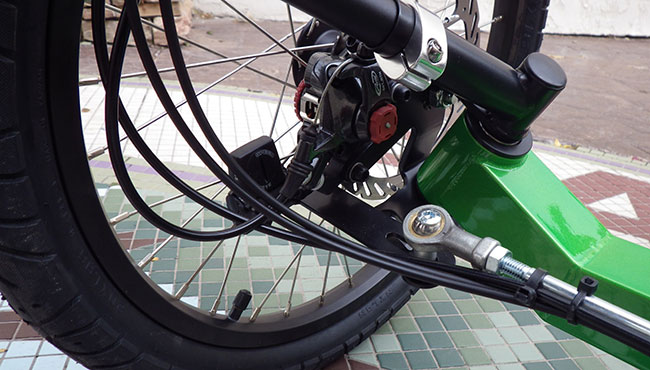 The Avid BB7 front disc brakes come standard on the 20/20.
---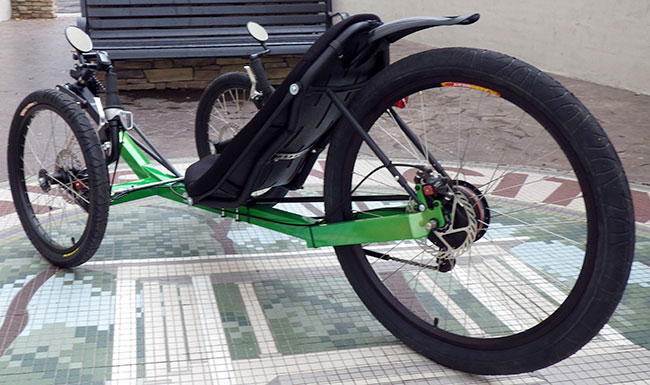 The most noteable upgrade here is larger 26-inch rear wheel.
---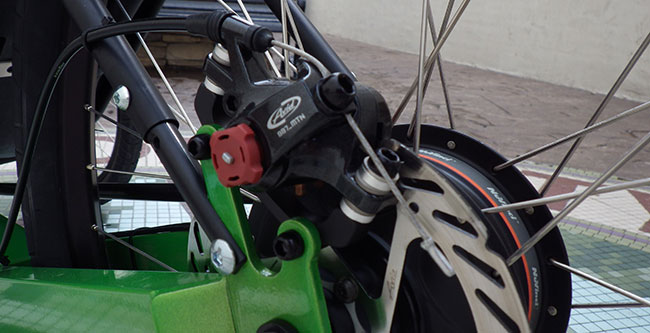 This machine has the optional rear disc brake for three-wheel stopping power.
---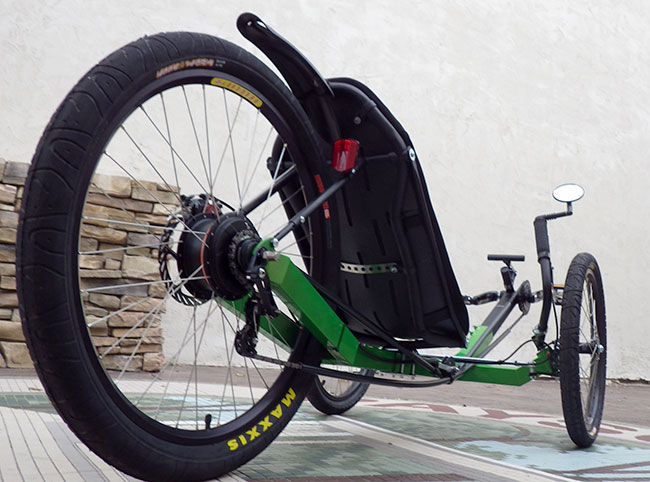 The Maxxis Hookworms have good grip and provide a smooth ride.
---

Despite their larger 1.95 width the Hookworms are still a fast tire. They are rated at 110psi.
---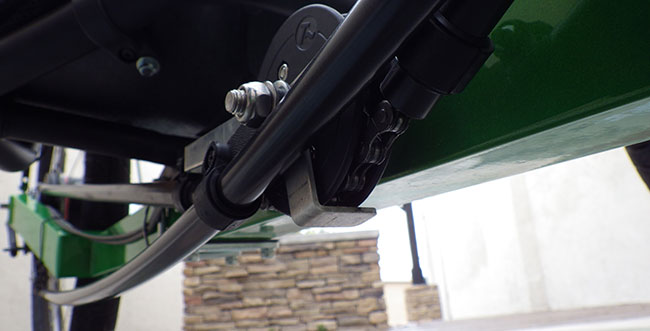 This trike is equipped with the TerraCycle Sport idler and chain tubes to keep the chain, and the rider's pants, clean.
---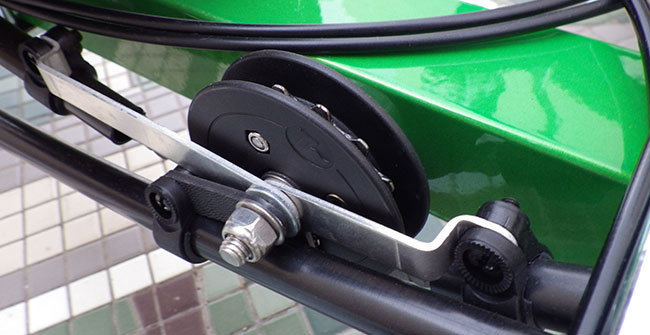 ---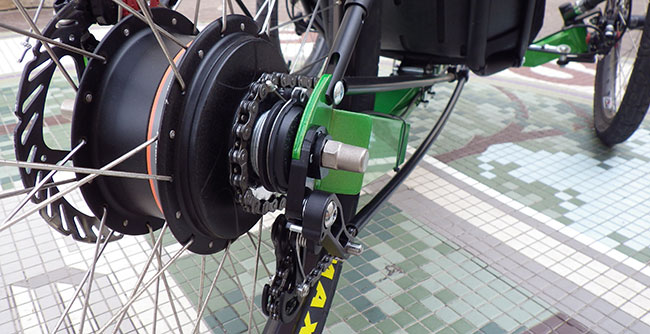 The Nuvinci N360 hub is a CVT transmission with a 360% gear range and infinite ratios. It allows you to dial in your cadence to tune the gearing for your riding style.
---