The KMX 20/20 features the Nuvinci N360, Avid BB7s, Maxxis Hookworms and more.
---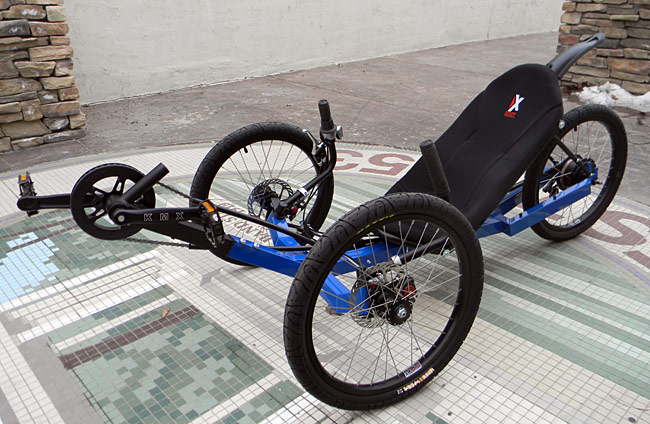 ---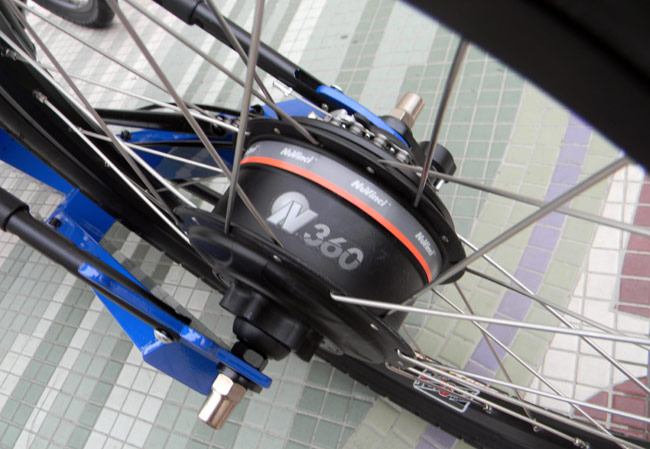 The KMX 20/20 comes stock with the Nuvinci N360 CVP transmission.
---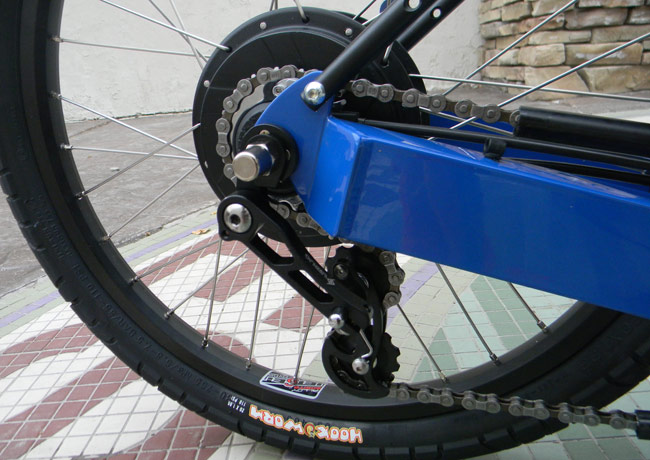 With the included Origin8 Tensioner adjusting the boom is easy. It allows for a full 6 inches of boom movement without the need to adjust the chain length.
---
The 20/20 comes with a rear mudguard stock and sports the Maxxis Hookworm tires.
---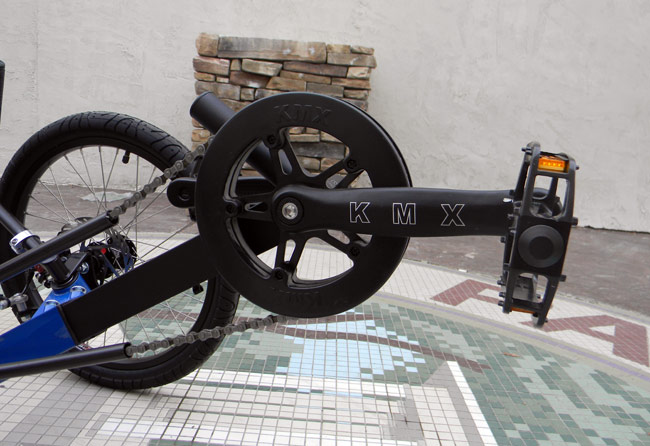 The comes stock with the 42T single chainring and integrated bash guard. We also offer the Patterson and Schlumpf 2-speed drives.
---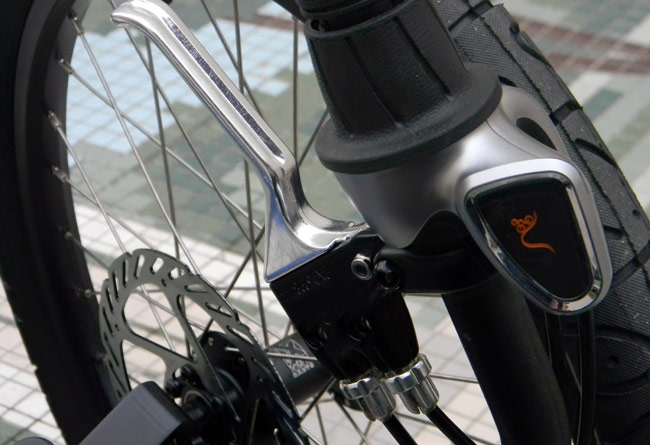 The Avid BB7 disc brakes are hooked together with a dual-pull lever. An optional rear brake and locking lever are available for the other side. The Nuvinci shifter is easy to use.
---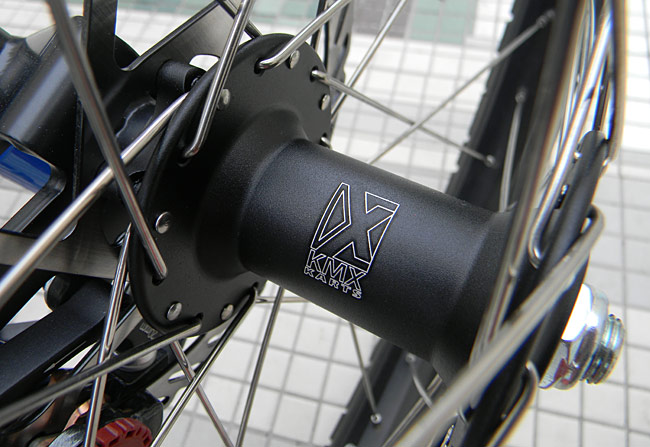 ---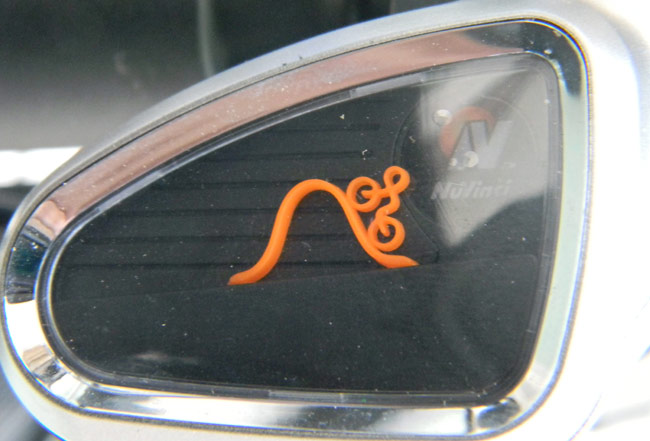 ---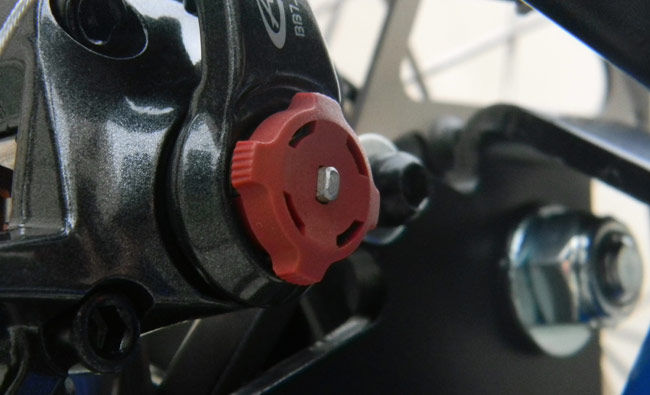 ---