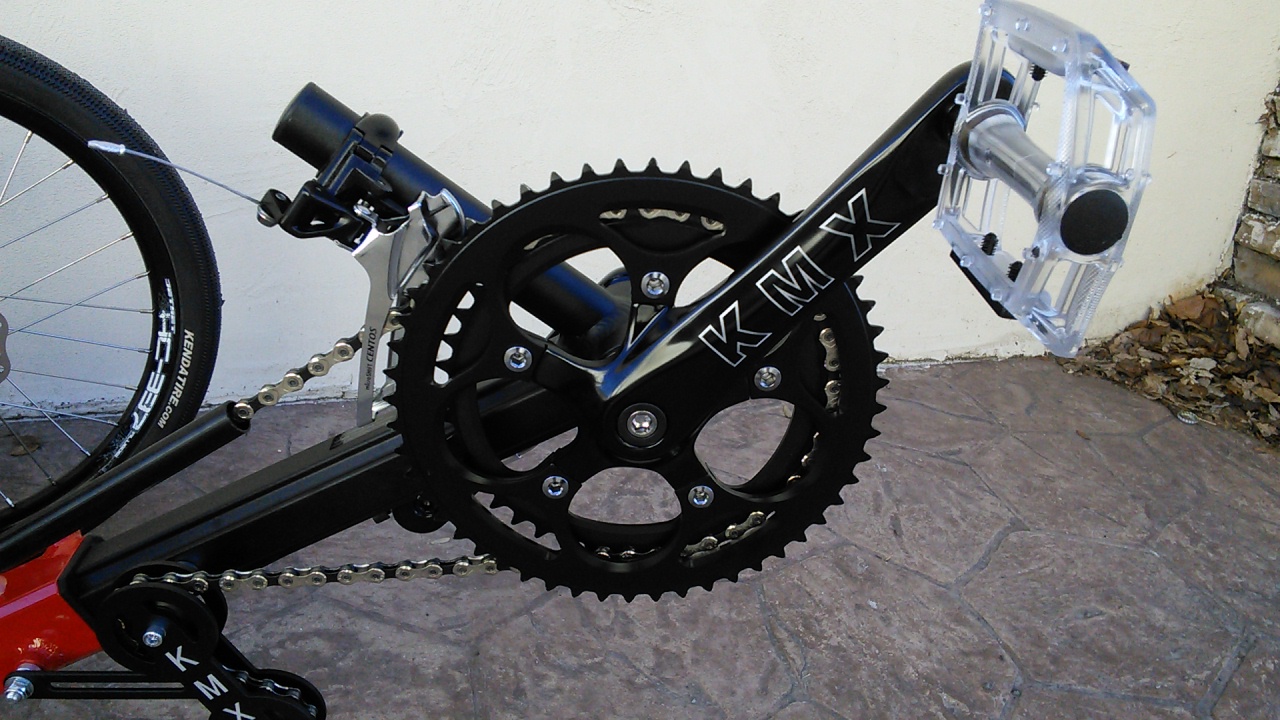 KMX Double Crankset with Microshift Derailleur and Bar End Shifter
-
---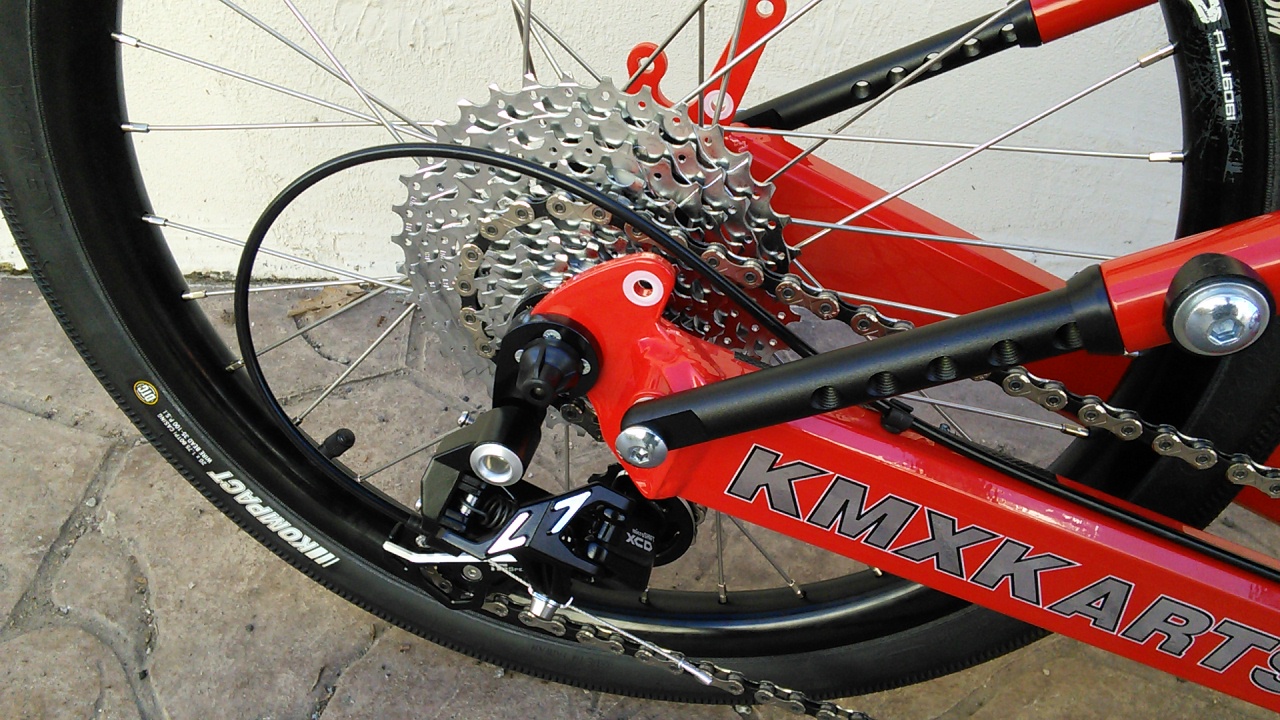 KMX 11-36T 10-Speed Casseste w/Microshift Derailleur and Bar End Shifter -

---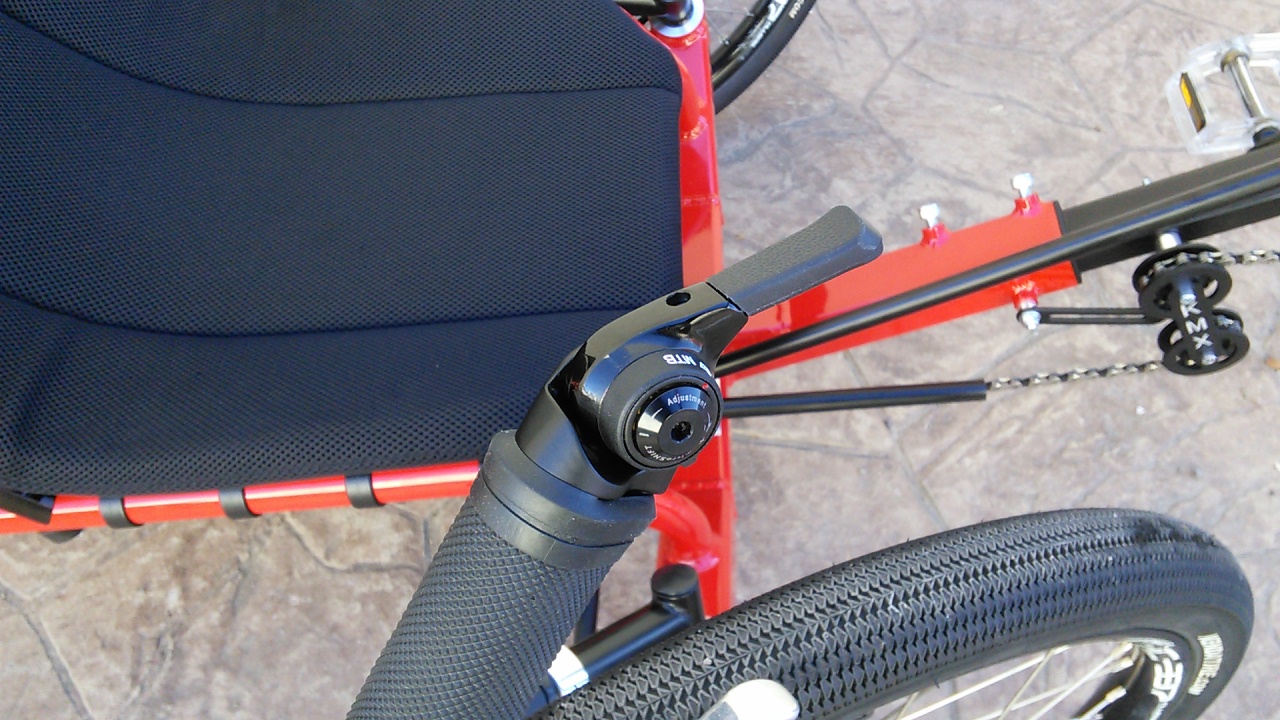 ---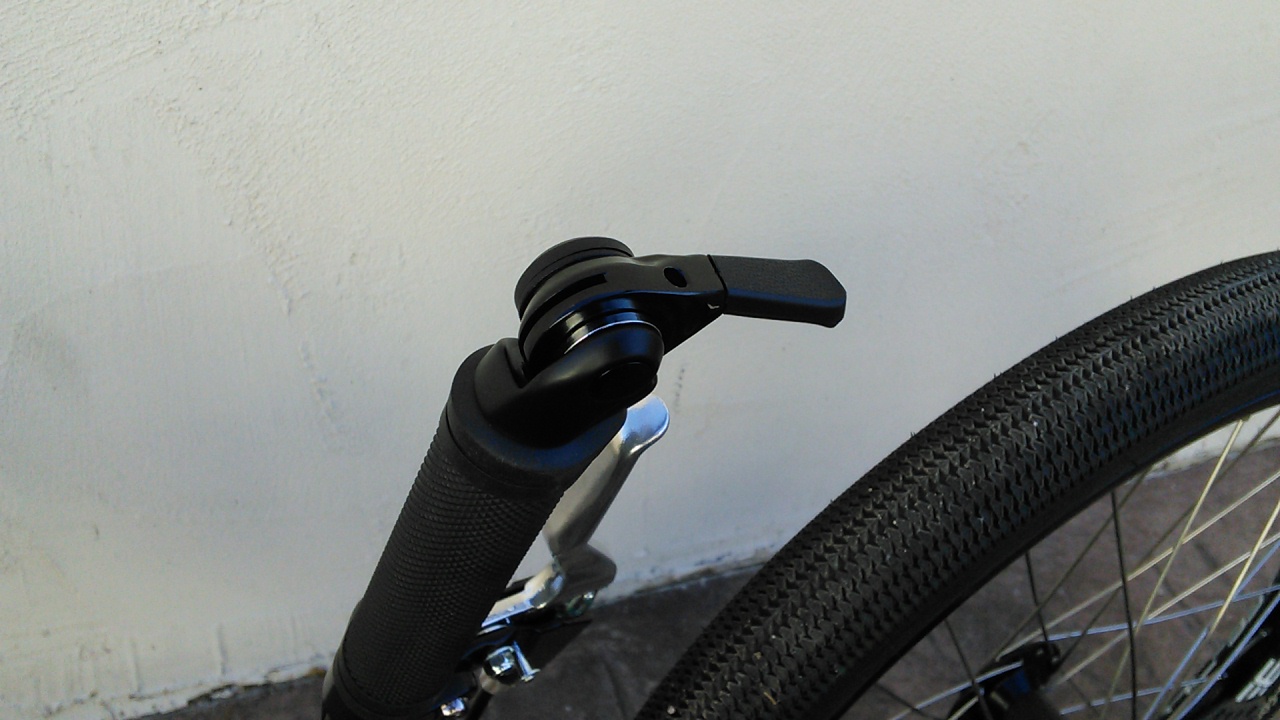 ---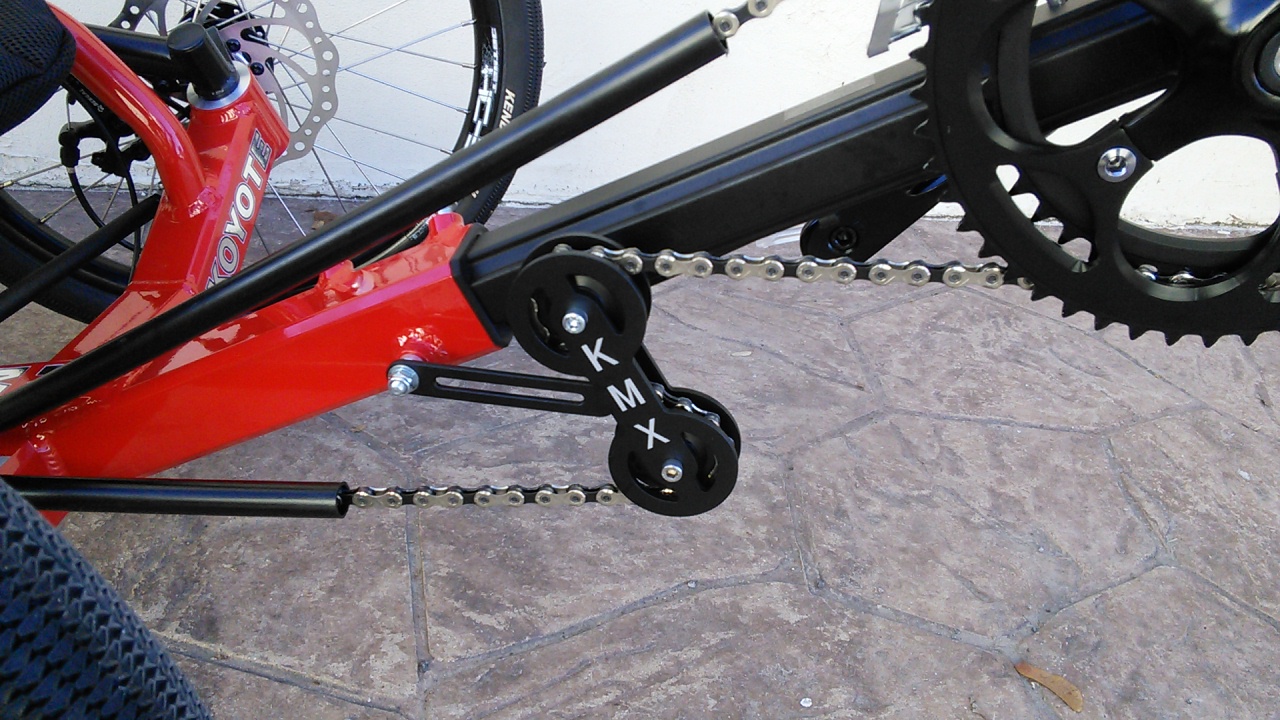 KMX Chain Tensioner System - This tensioner allows you to adjust the length of the boom on your KMX trike without having to add or remove chain links. Note: You will need to add chain when installing this on a trike that is already set up for a specific rider height.

---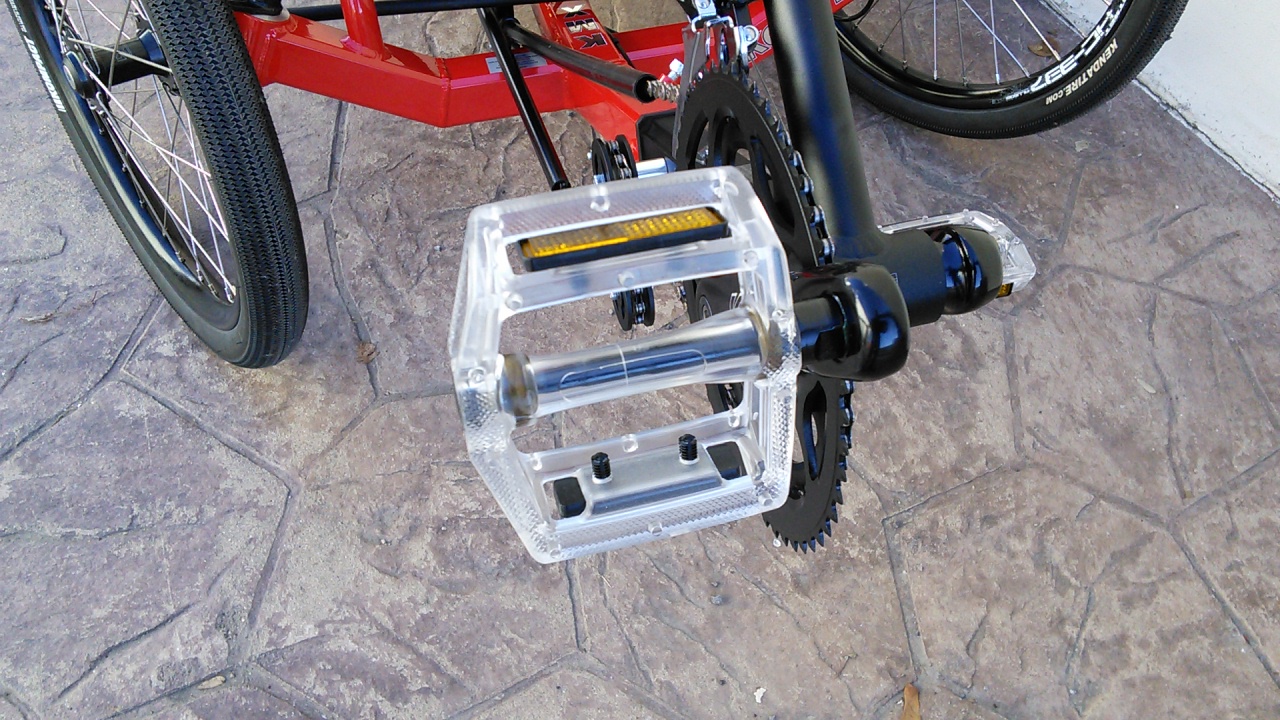 KMX Wide Platform Pedals - Standard pedals that come stock on all KMX models

---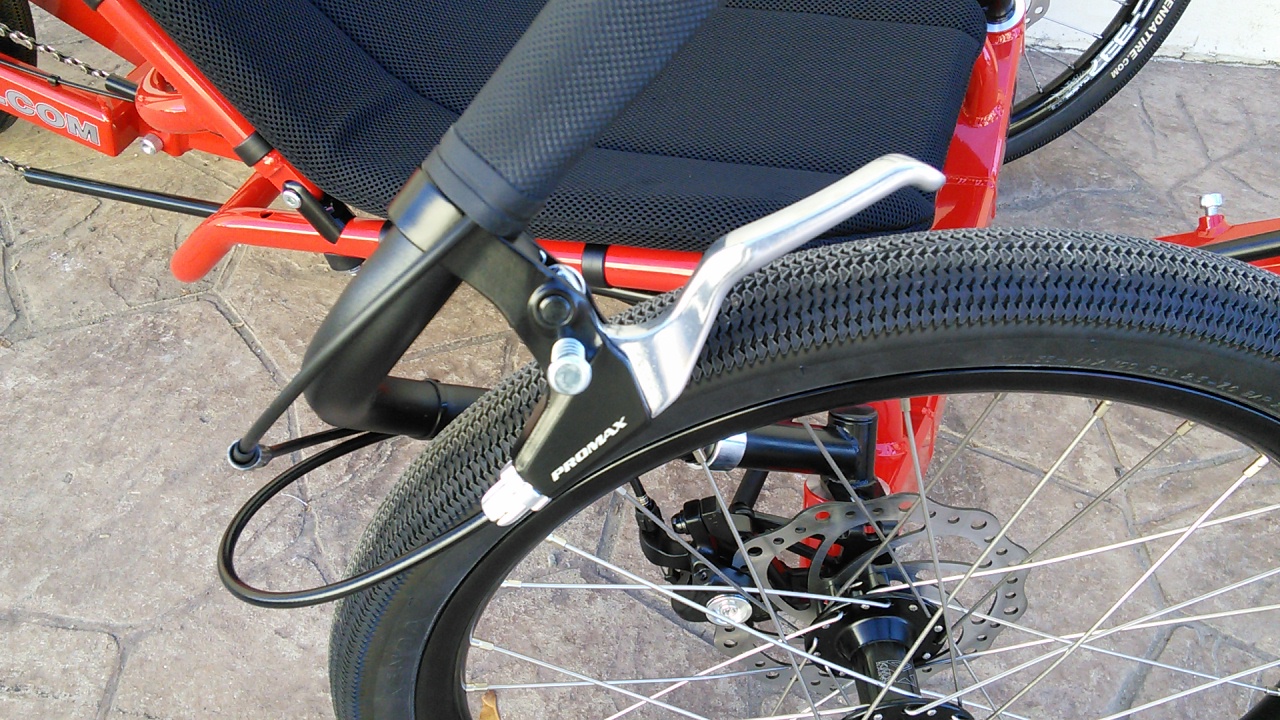 SunLite Locking Brake Lever Set - These locks act as parking brakes and replace having to use parking straps. Forget worrying about your trike rolling away, especially with two locking brakes instead of just one.

---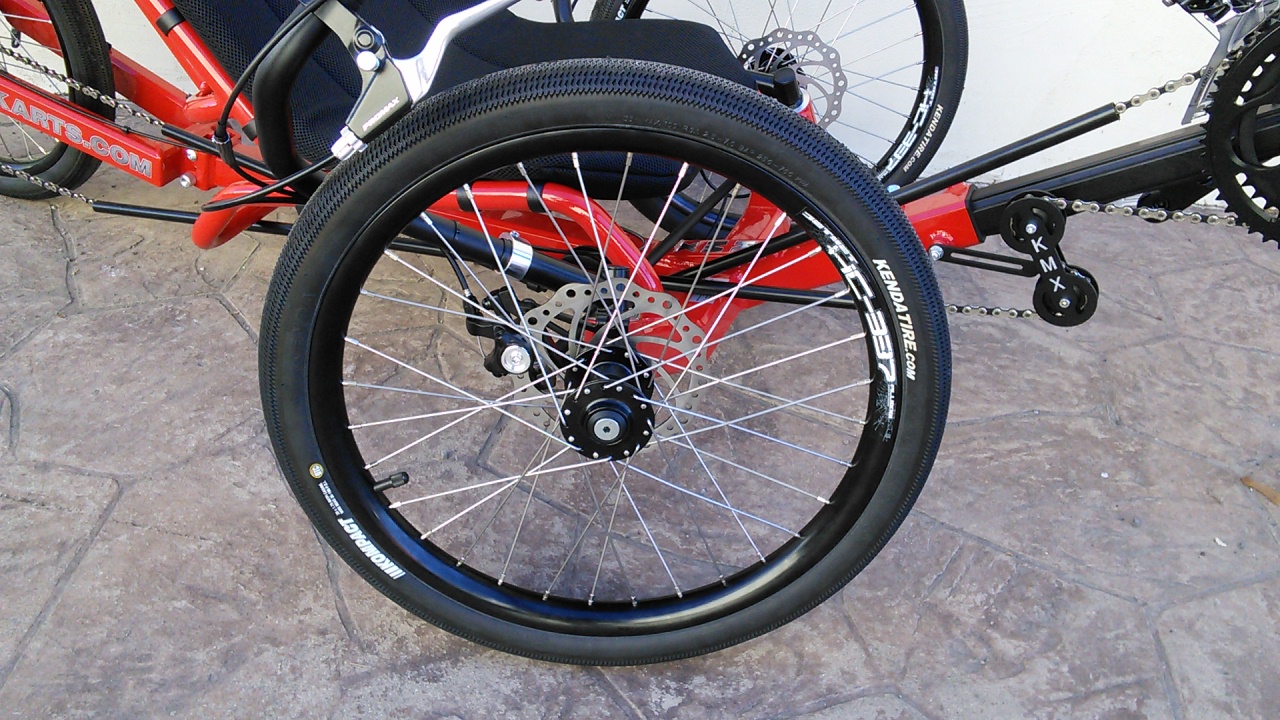 Kenda Kompact 20x1.75 BMX Race Kevlar Tire - The perfect hard-packed course race tire Multiple rows of triangular shaped knobs are lightweight and fast Now available in wire and folding bead versions Directional tread for both front and rear use

---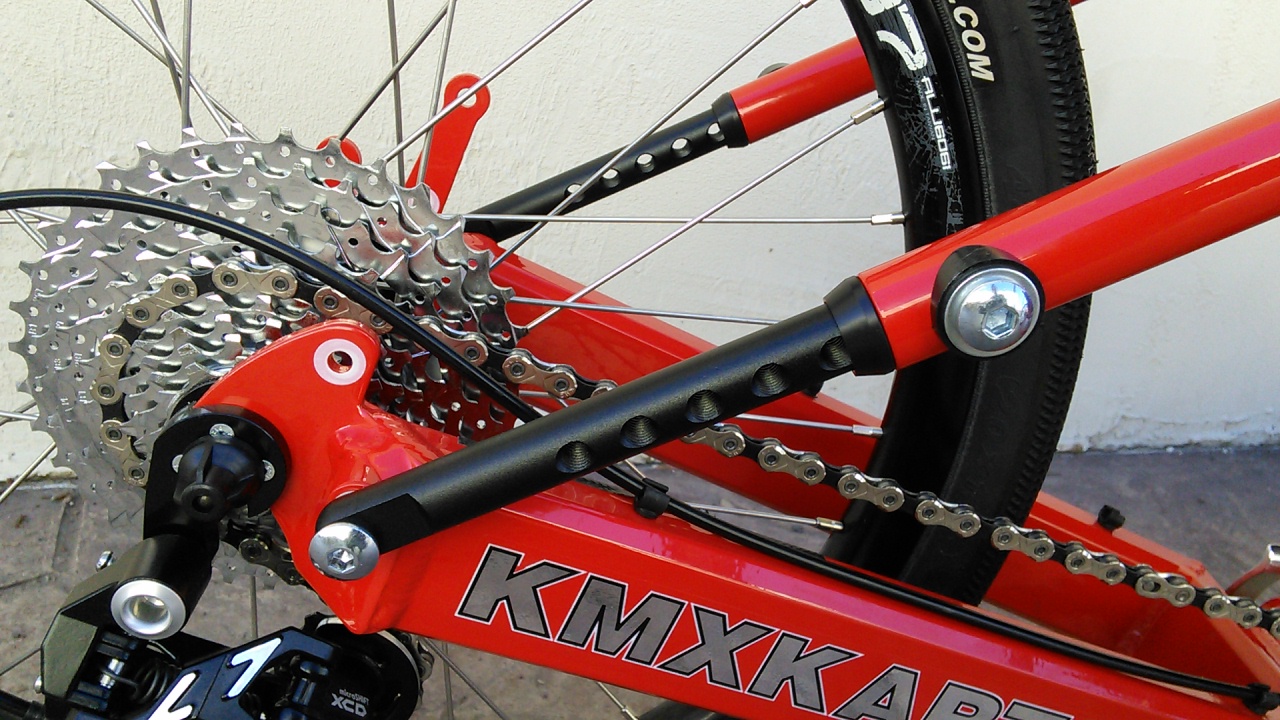 Adjustable Seat Stays
---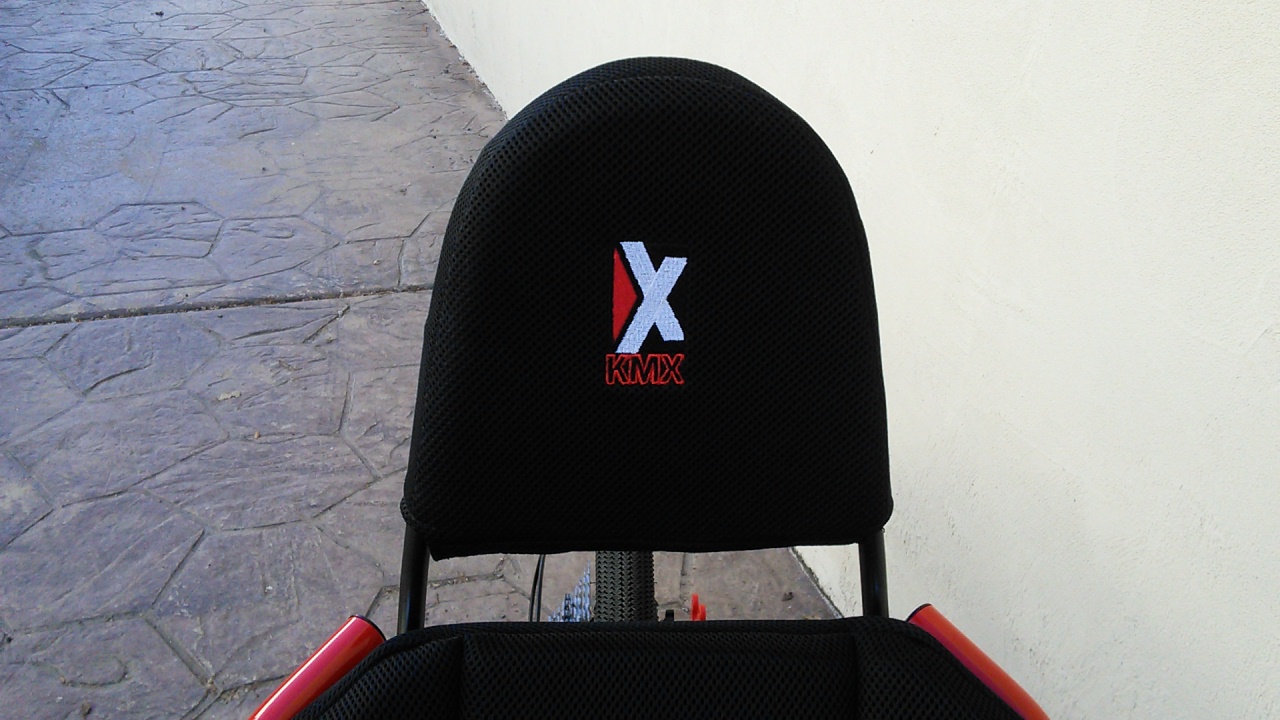 ---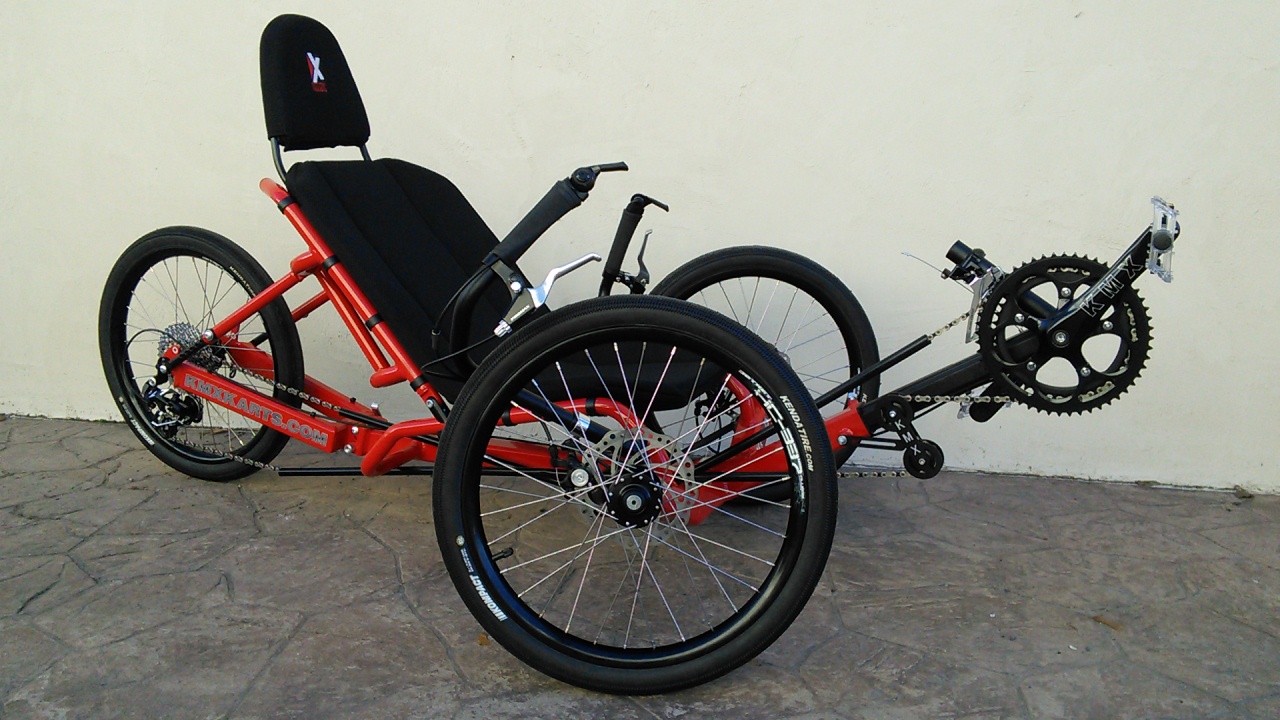 ---