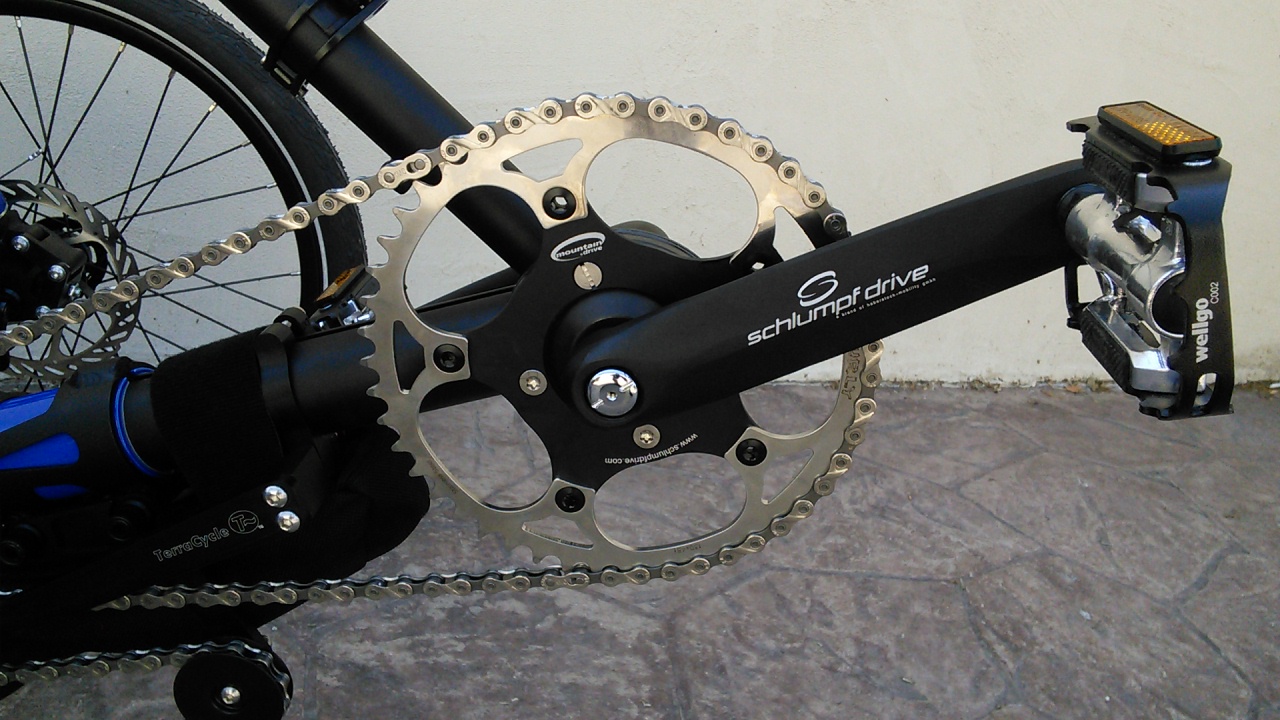 Schlumpf Mountain Drive (Basic model without chainring, trouser guard, crankarms, etc)
- Elegant and durable enough to last a lifetime, Schlumpf gearing systems are high-precision devices manufactured with passionate enthusiasm. Since 1992, mountain-drives have been used by thousands of people around the world to extend the gearing range of both derailleur- and hub-gearing systems.
---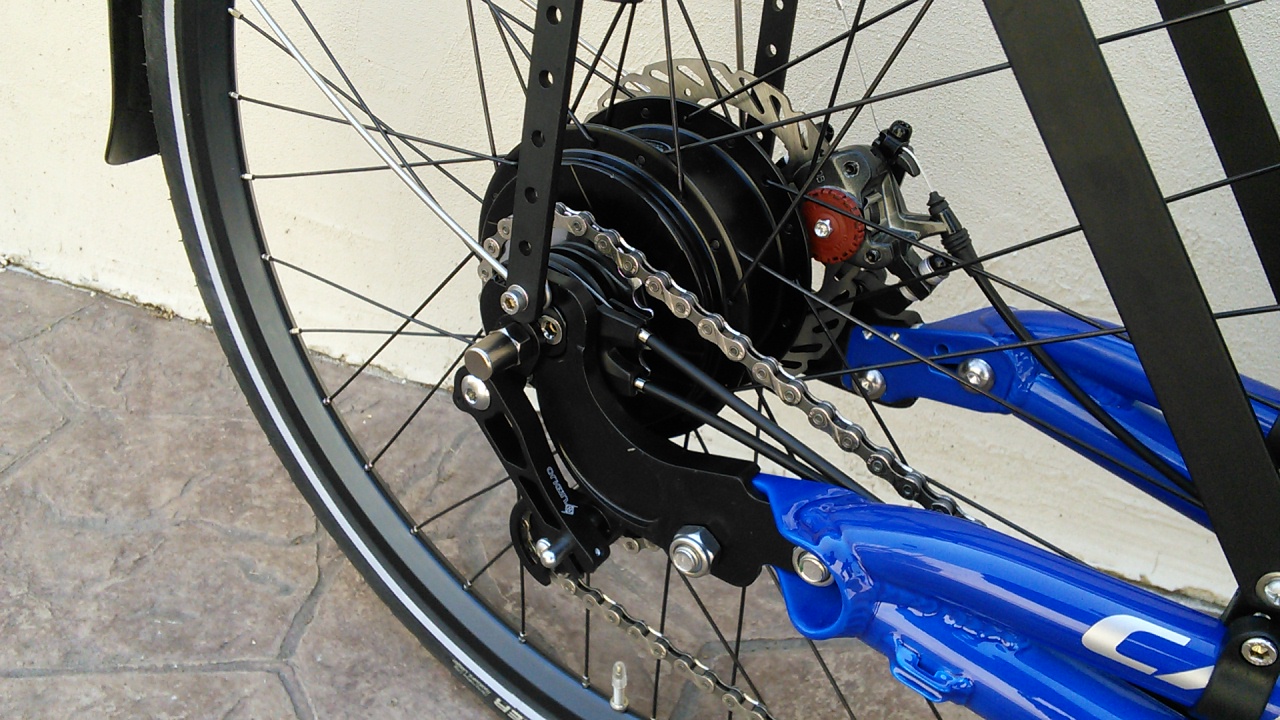 Nuvinci N380 CVP Transmission
---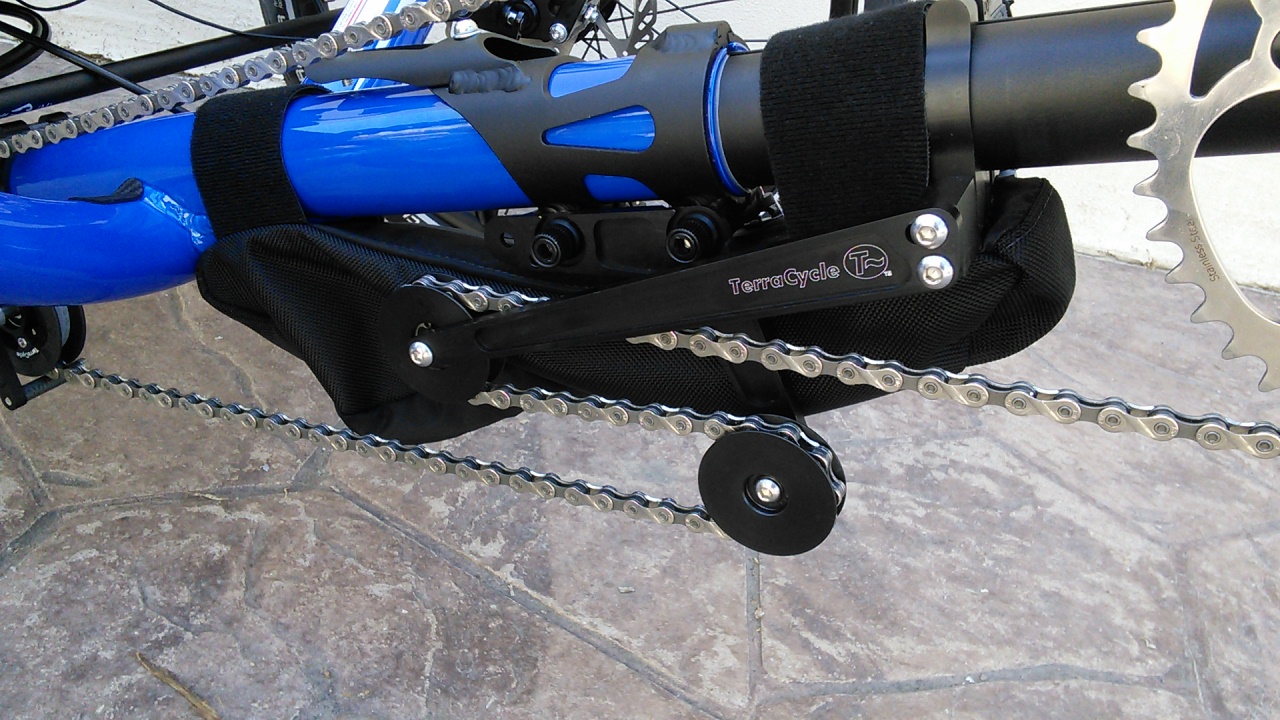 Catrike Chain Tensioner by TerraCycle - This Chain tensioner system made for all Catrike models by TerraCycle allows the rider to change the boom length without having to worry about adjusting the chain. It's easy to set up, hassle-free, and makes it easier for different friends to check out your cool new trike.

---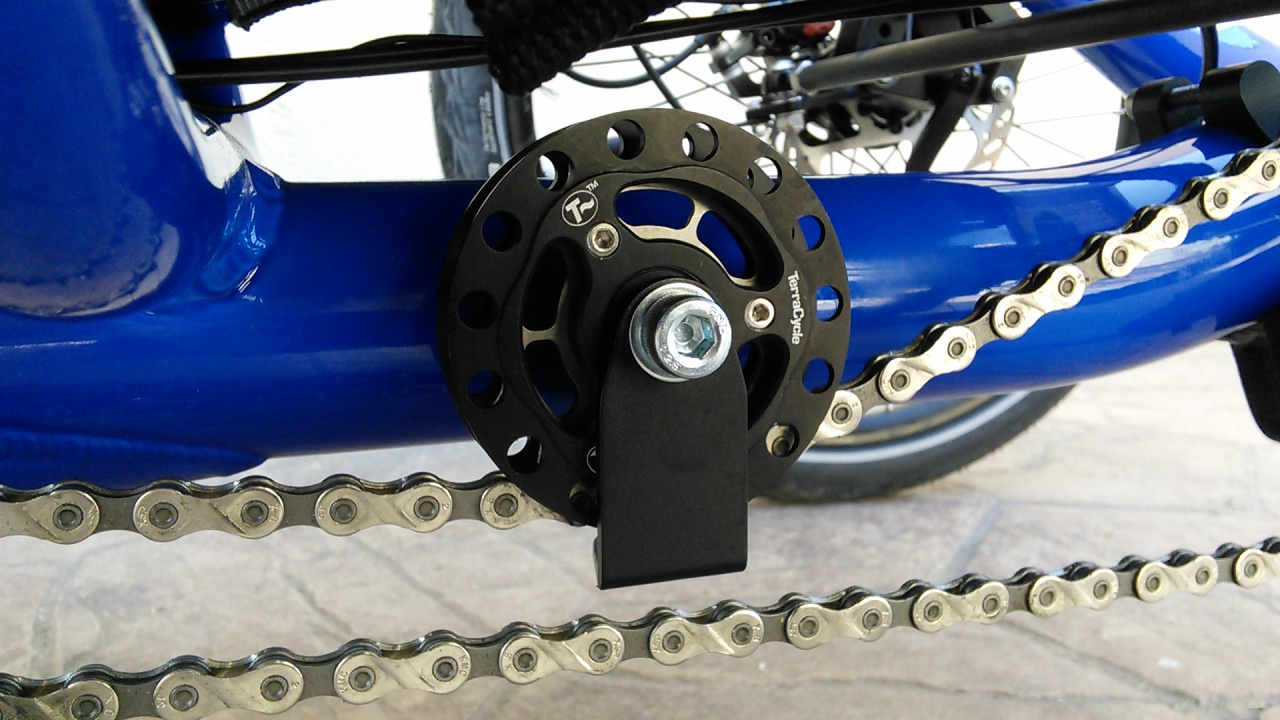 TerraCycle Elite Power Idler - There exists no better power idler on Earth than the Elite Power Idler from TerraCycle. First there's its super-tough, exquisitely machined, all-metal construction: the beautifully crafted aluminum sideplates, the titanium cog built for supreme durability and the immaculately designed inner cores. Then there's the bearings: either top-quality ABEC-7 steel bearings or the unbeatable resilience and consistency of the precision hybrid ceramic bearings. Never has a ride been so smooth and so reliable as with an Elite Power Idler. 8mm Ceramic Hybrid Bearing 15 Tooth

---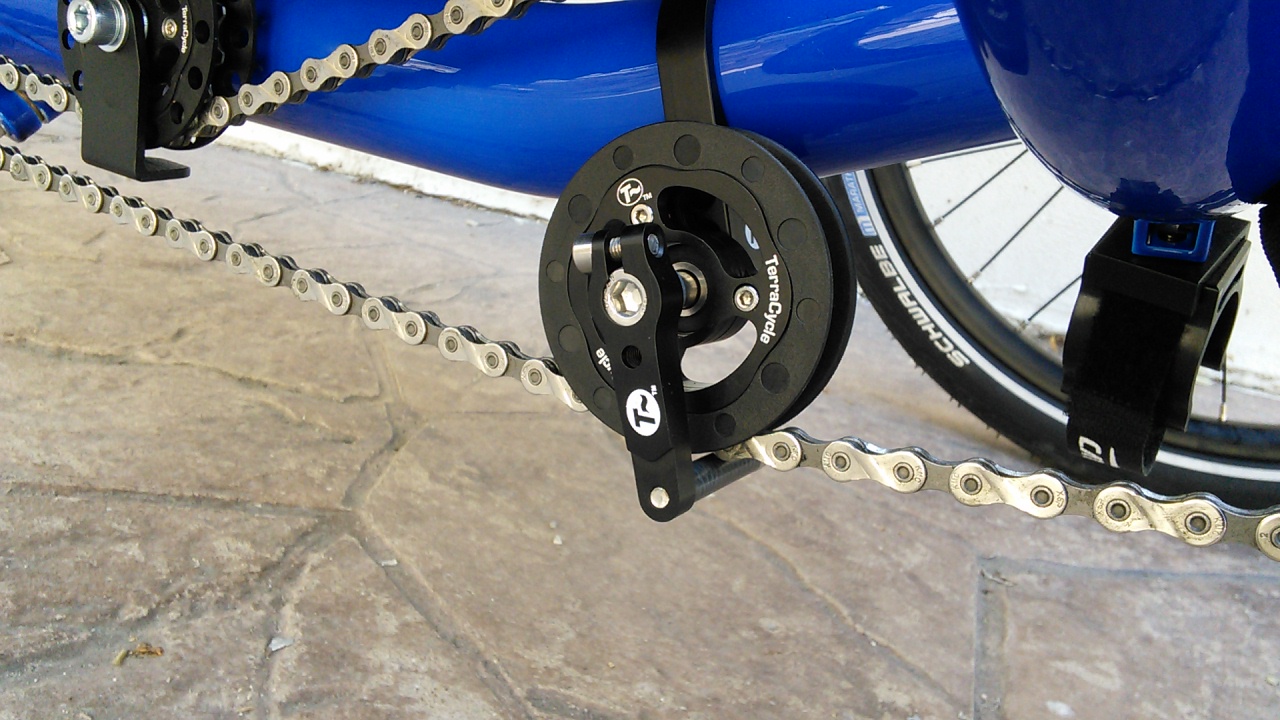 Catrike Clamp On Elite Return Idler Kit by TerraCycle - Terracycle Clamp on idler mount is composed of a Return idler, Single sided clamp on chain keeper, and custom stainless bolt. This kit is for Catrike Riders who wish to eliminate all of their return side chain tube by running the chain path through an additional idler. The kit can be mounted either in front of or behind the trikes cross arm depending on how where the boom is set for length.

---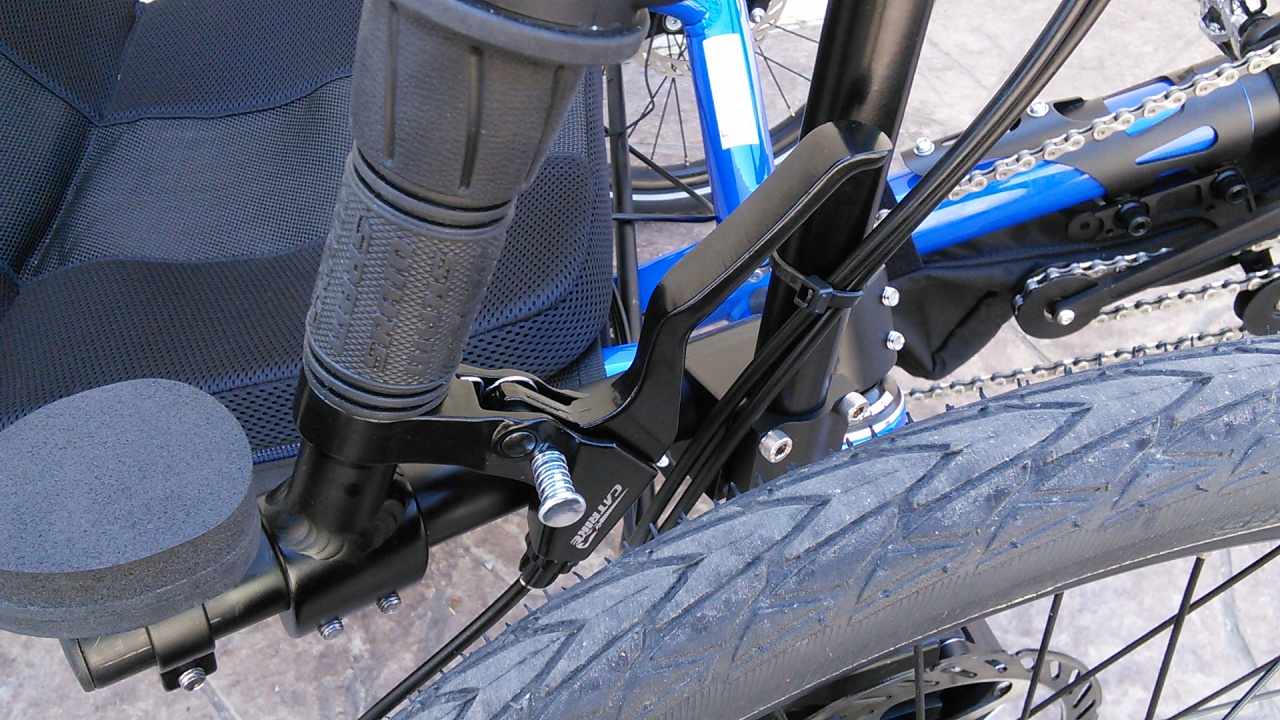 Locking Brake Lever Set
---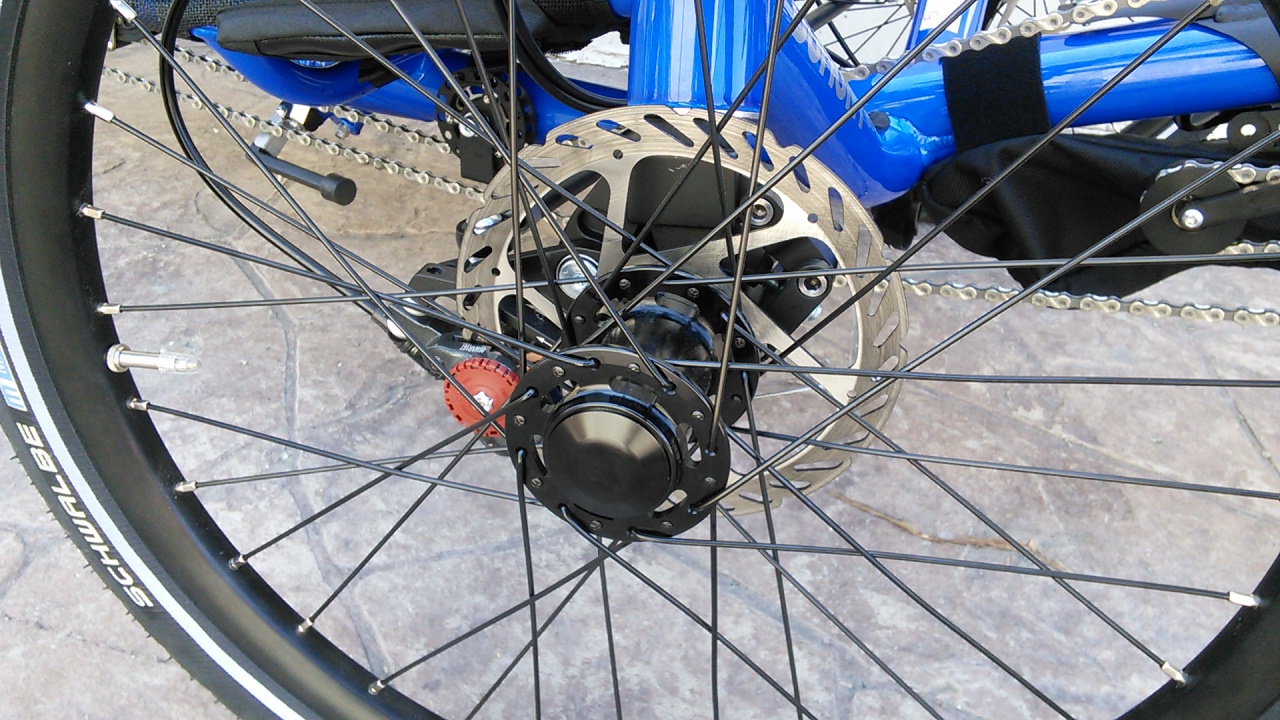 Avid BB7 Front Disc Brake Kit (pair) - This kit includes everything you need to upgrade your trike's brake system to the best mechanical disc brake system available. Perfect for for any home builds.

---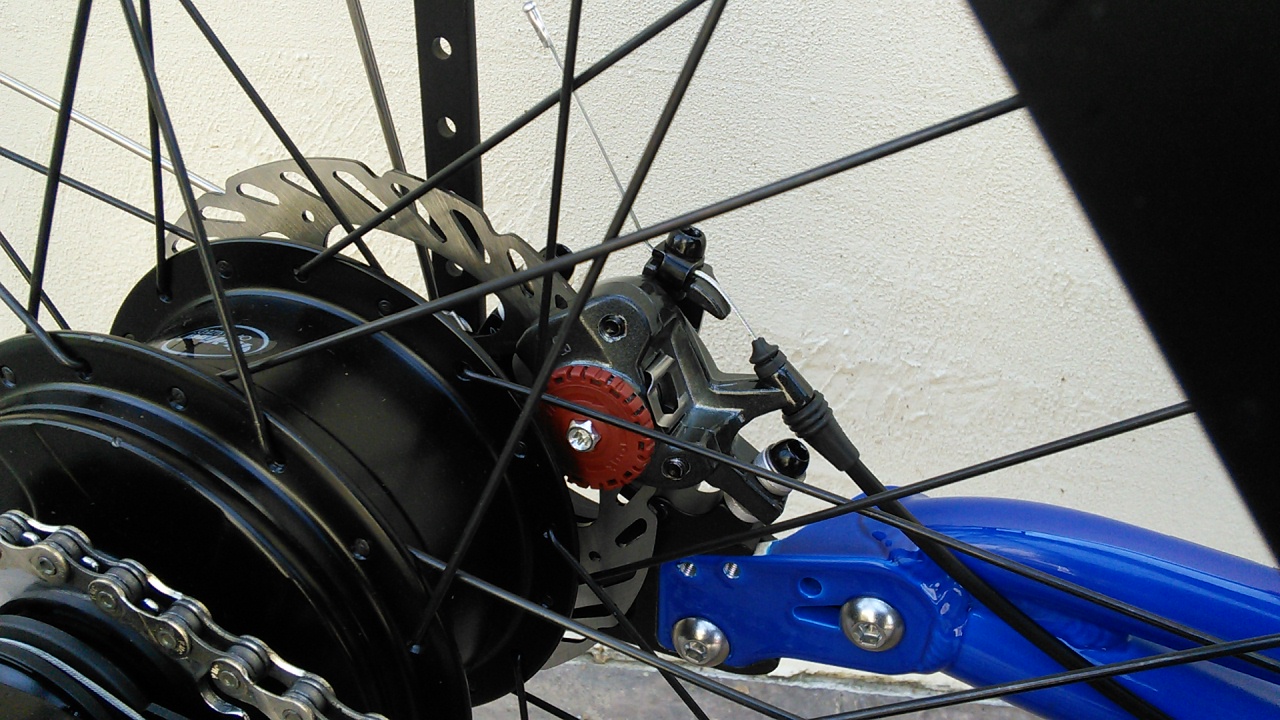 Avid BB7 Rear Disc Parking Brake Upgrade Kit - Friction Lever - Complete kit to allow the addition of a rear parking brake. Includes an Avid BB7 mechanical disc brake and rotor, parking brake lever for fitting on the handle bar and a cable. The rear hub must be disc brake compatible and ready to take the rotor supplied in the kit.

---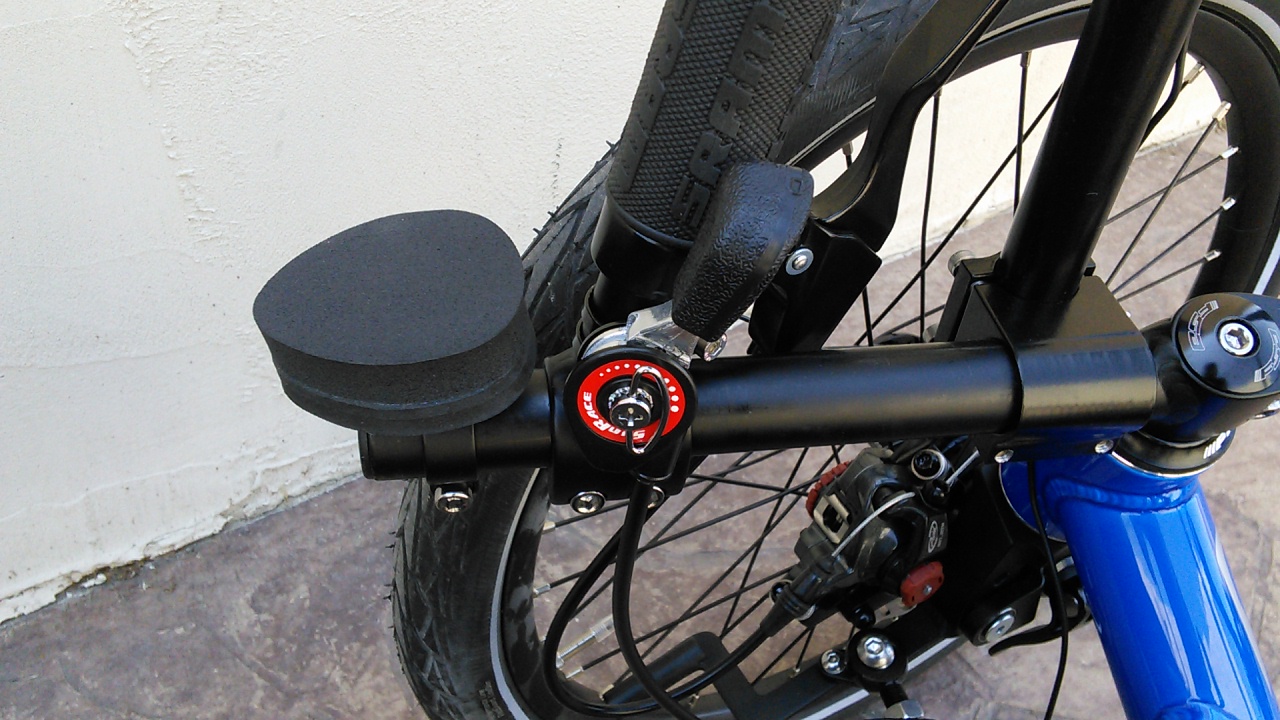 SunRace MTB Friction Brake Lever - Right Hand - Alloy top mount lever with cable and housing. Makes a perfect friction lever for a rear parking or drag brake. This item comes with shift housing and cable.

---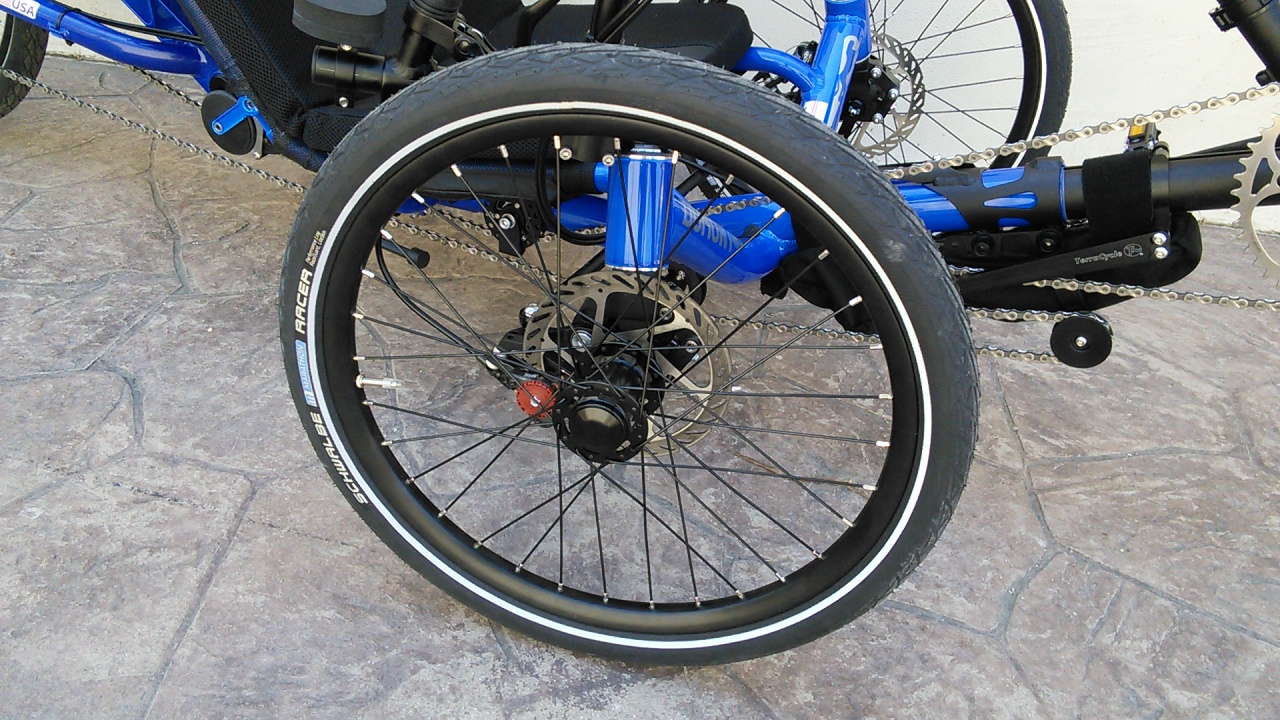 Schwalbe Marathon Racer 20x1.50 (40-406) HS429 Tire - The most popular recumbent trike tire by far. There is a reason that this tire is the default stock option on so many recumbent trikes. Every tire is a compromise of weight, speed, puncture resistance, and longevity and the Schwalbe Marathon Racer is the best option for the average trike rider.

---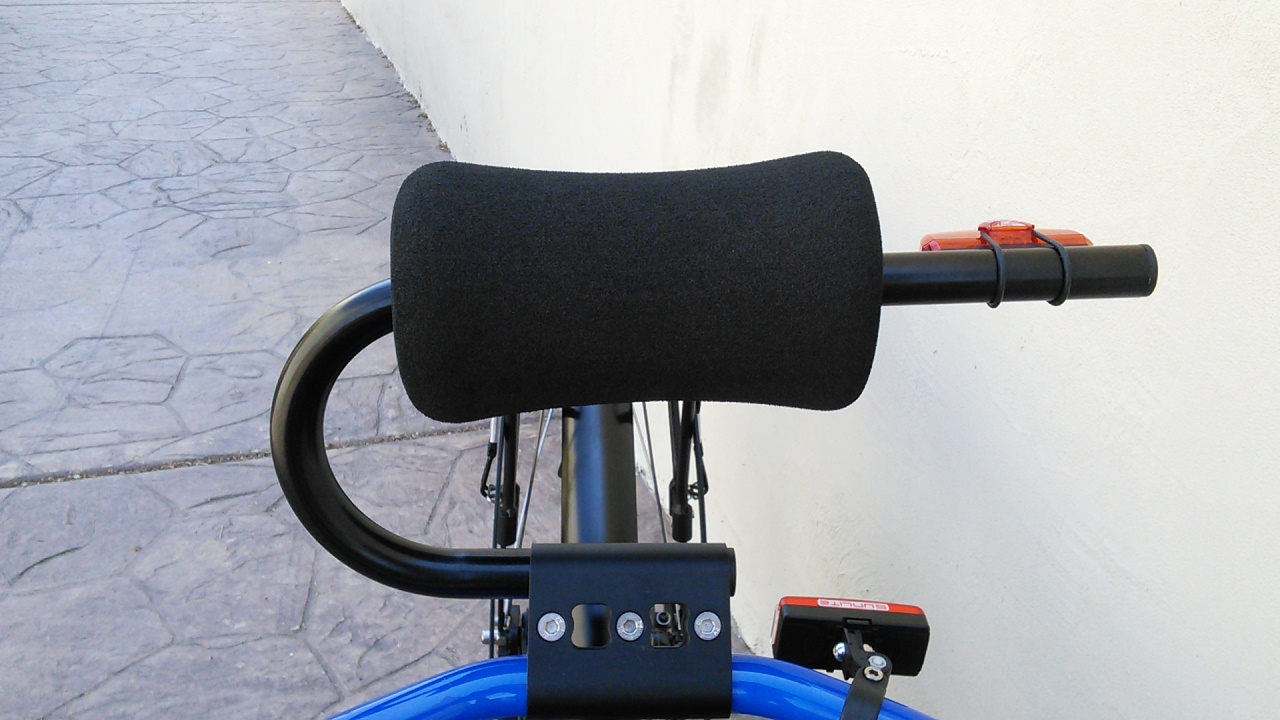 UTCustom Adjustable Super Headrest - Serious riders want serious comfort. That's why we created the Super Headrest. Our headrest is adjustable and functions as an additional support for your shoulders, neck, and head. Compatible with All Catrikes

---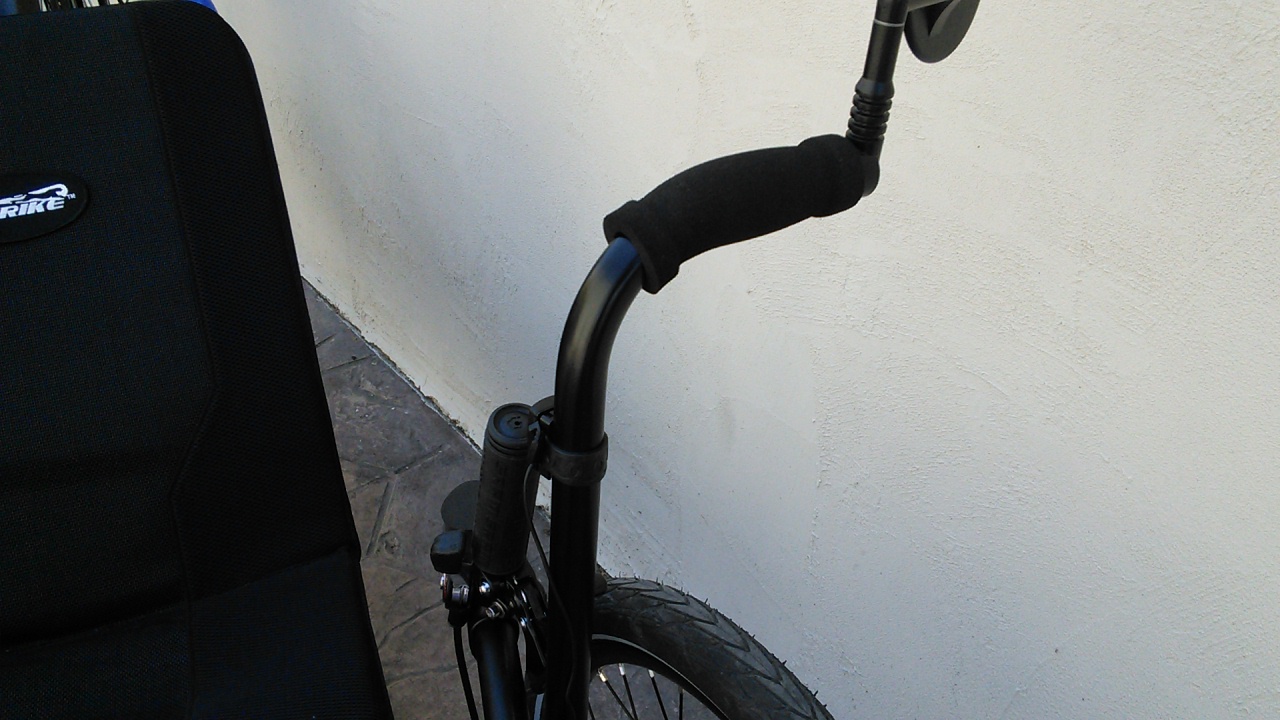 UTCustom EZ Entry Aids - These EZ Entry Aids are a beefed up version of our popular Super Mounts and include grips for grabbing. They make getting on and off of your trike a much easier task.

---
---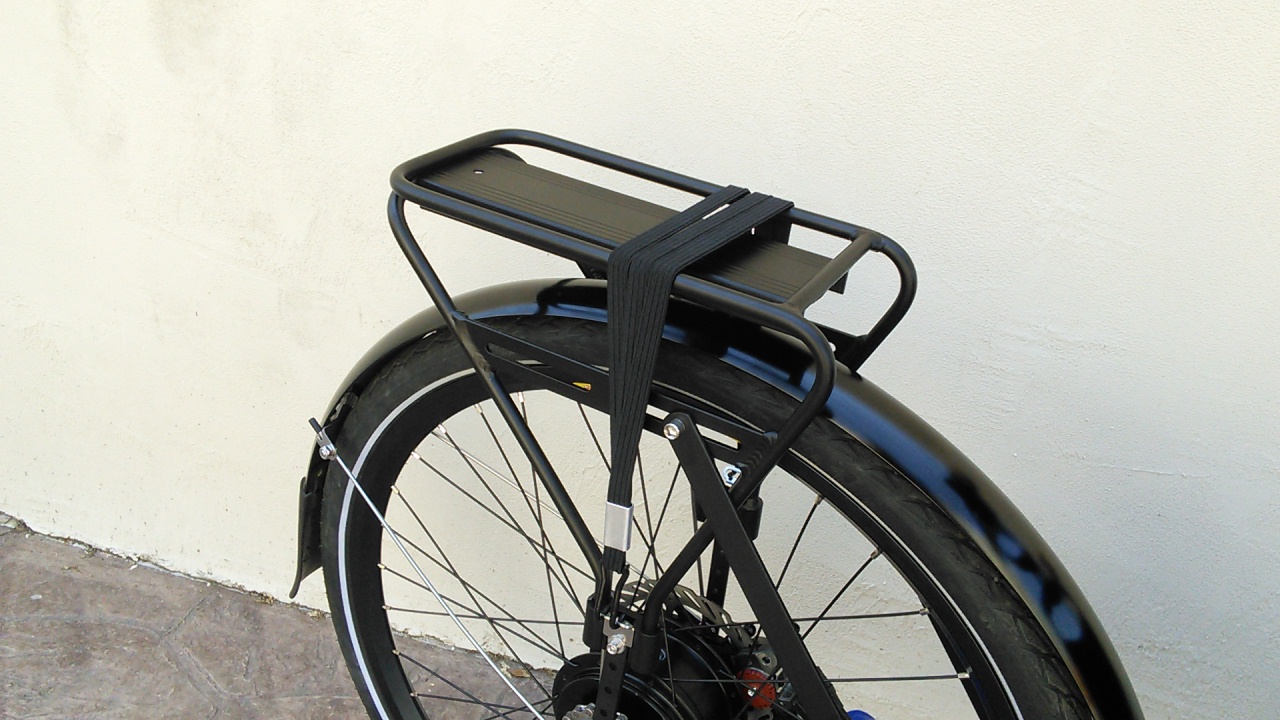 Utah Trikes Rack with Catrike Mounting Hardware - Our custom adjustable rack comes with the clamps you need to connect it to any of the Catrike models. It fits on 20-inch models like the Catrike Villager and Trail and also on the larger models like the Expedition and the 700, allowing you to carry up to 65 lbs of extra cargo! PLEASE INFORM US IN CUSTOMER MESSAGE WHAT CATRIKE MODEL THE RACK WILL BE INSTALLED ON

---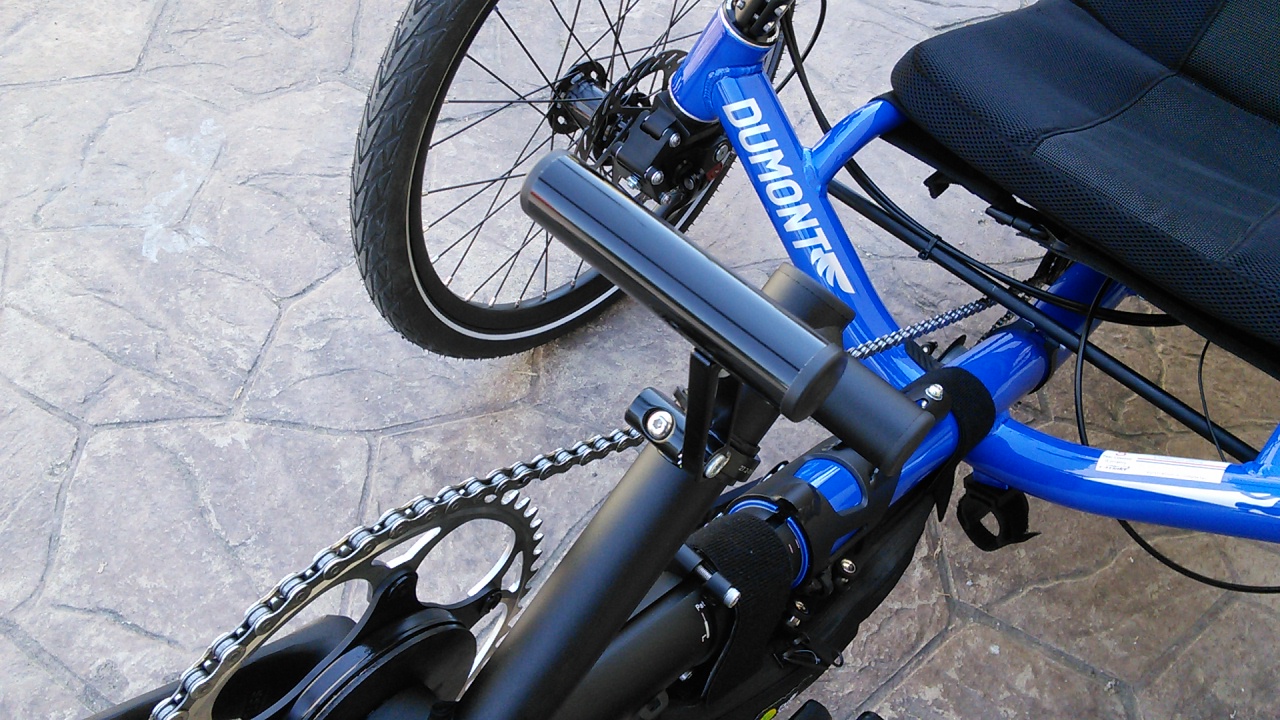 Minoura SwingGrip Accessory Mount Holder - The Minoura SwingGrip is a favorite accessory for recumbent bicycles and tadpole trikes. The most popular use is to mount it on the derailleur post on the recumbent trike boom. An easy way to add headlights or a computer display.

---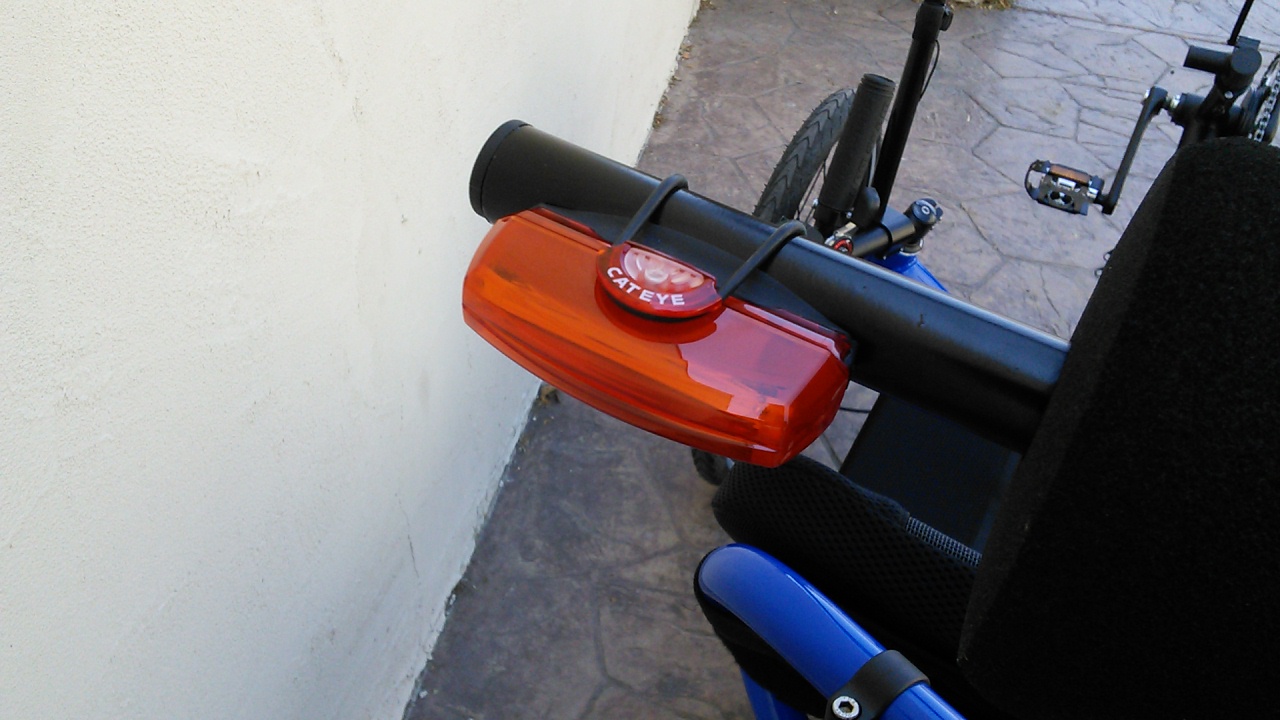 CatEye Rapid X3 Rechargeable Safety Taillight - The ultimate safety light. Features: Upgraded 150 Lumen Output. High-Power Red OCB (Chip On Board) LED. Approved For Day + Night Use. Rechargeable Li-ion Battery. Micro USB Cable Included. Low-Battery Indicator. Battery Auto-Save. Mode Memory Function. Modes/Run Time: -High: Approx. 1 Hour (150 Lumens) -Low: Approx. 5 Hours -Flashing: Approx. 30 Hours -Rapid: Approx. 16 Hours -Pulse: Approx. 16 Hours -Vibration: Approx. 8 Hours -3 Hour Charge Time Via USB

---
---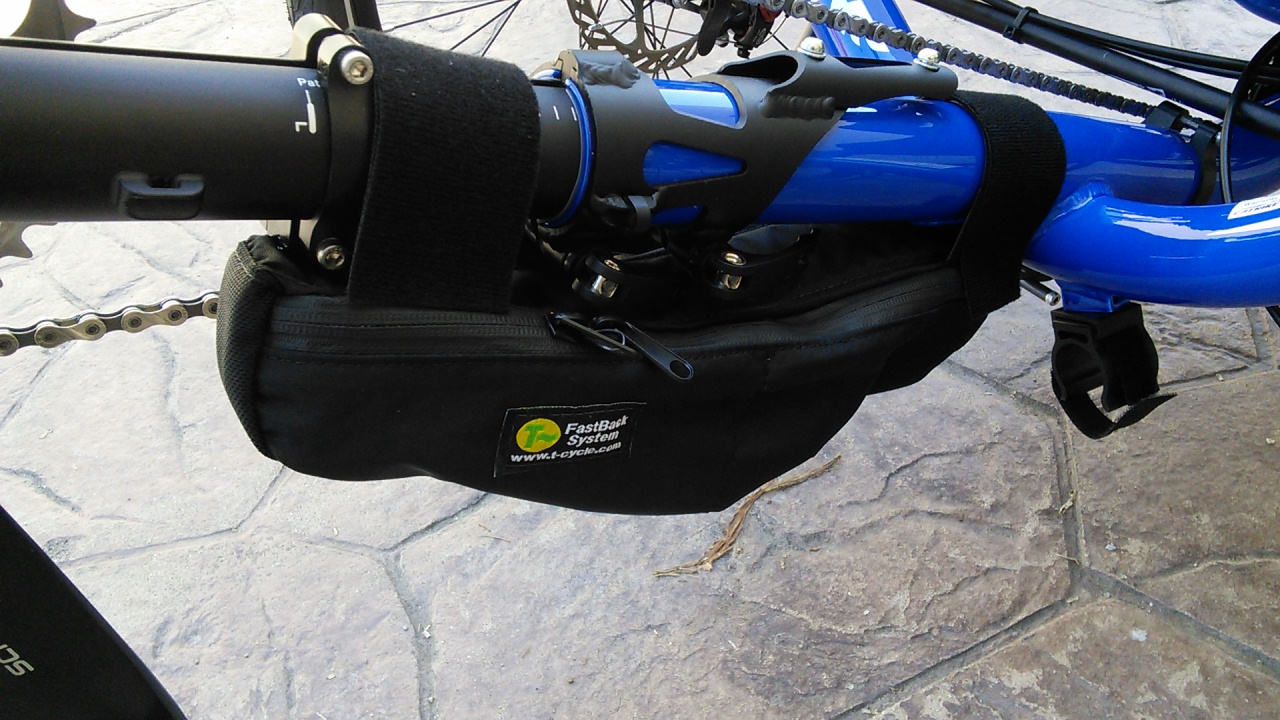 FastBack NorBack Frame Pack - Inspired by Texas cycling legend Cletus Lee who provided the idea, and named to honor our head seamstress extraordinaire, the NorBack is a tool pack and more. Inside, a big grippy holder secures a Topeak Morph or other mini-pump, with room for tools, arm warmers, or even a light jacket.

---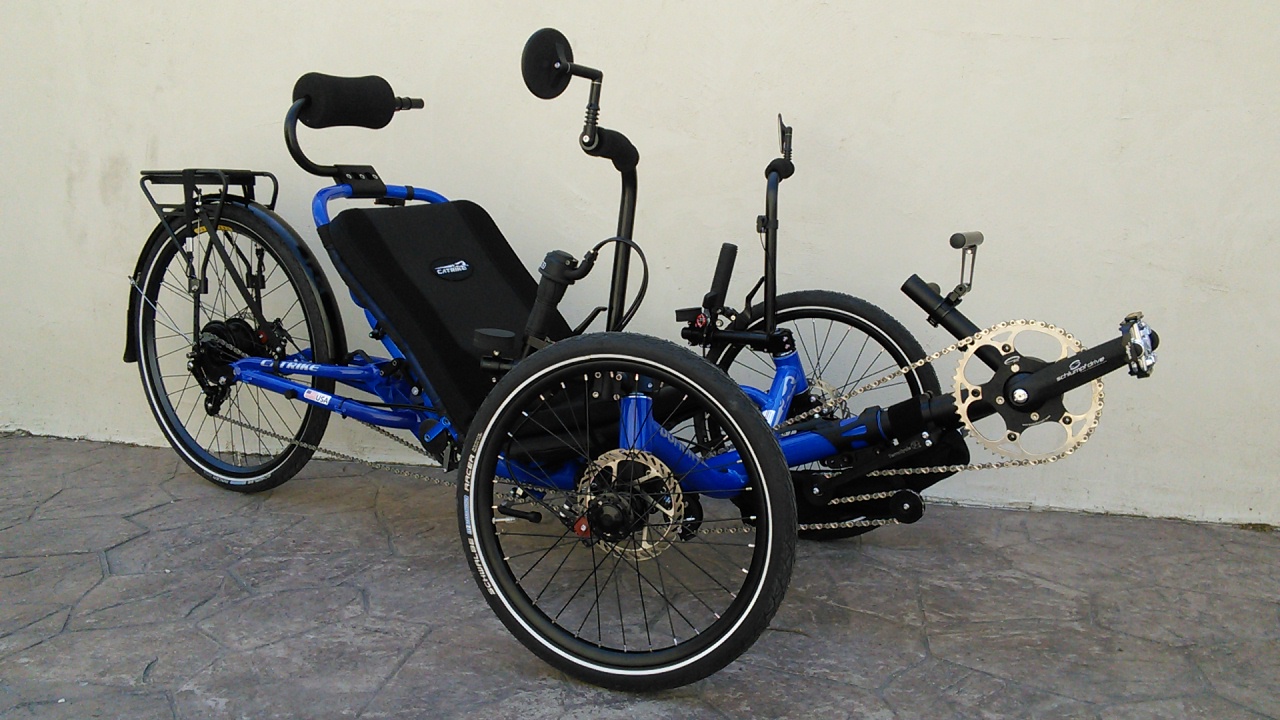 ---