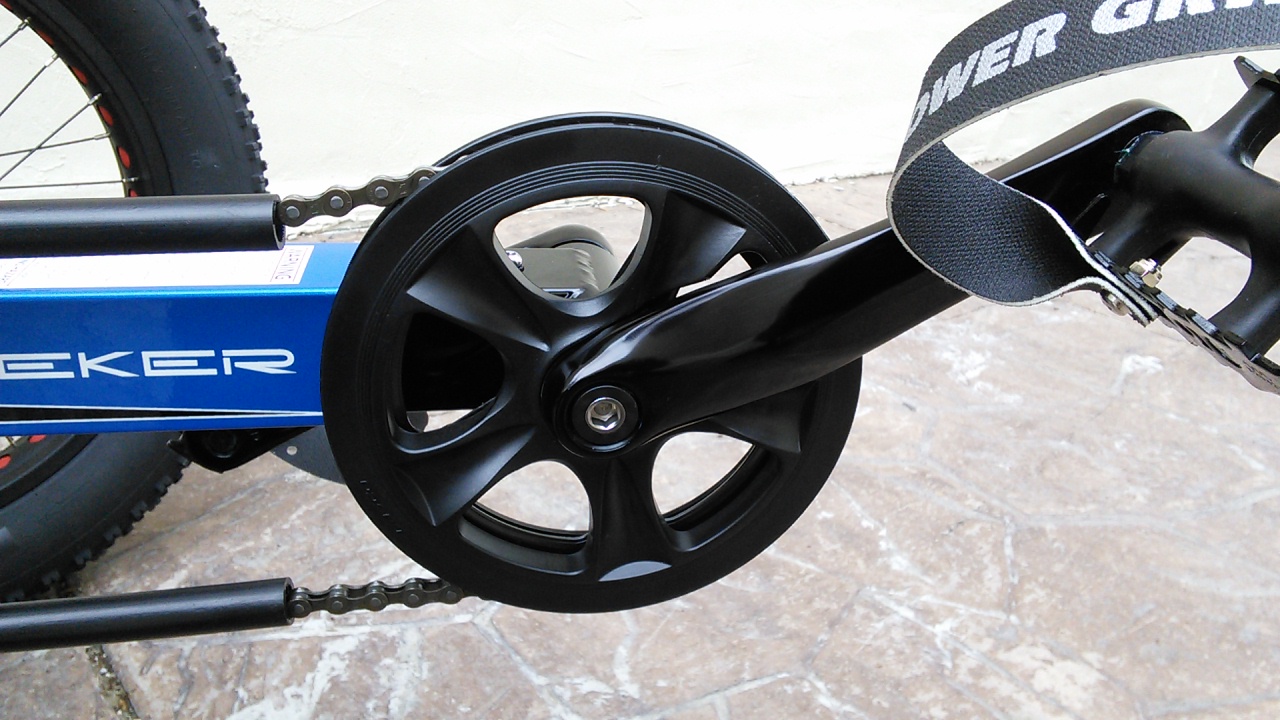 Lasco 38T Single Crank 170mm
- Comes stock on the SunSeeker Eco Tad **THIS ITEM IS STOCKED FOR WARRANTY REPAIR. PLEASE CONTACT A JBI SALES REP FOR ASSISTANCE**
---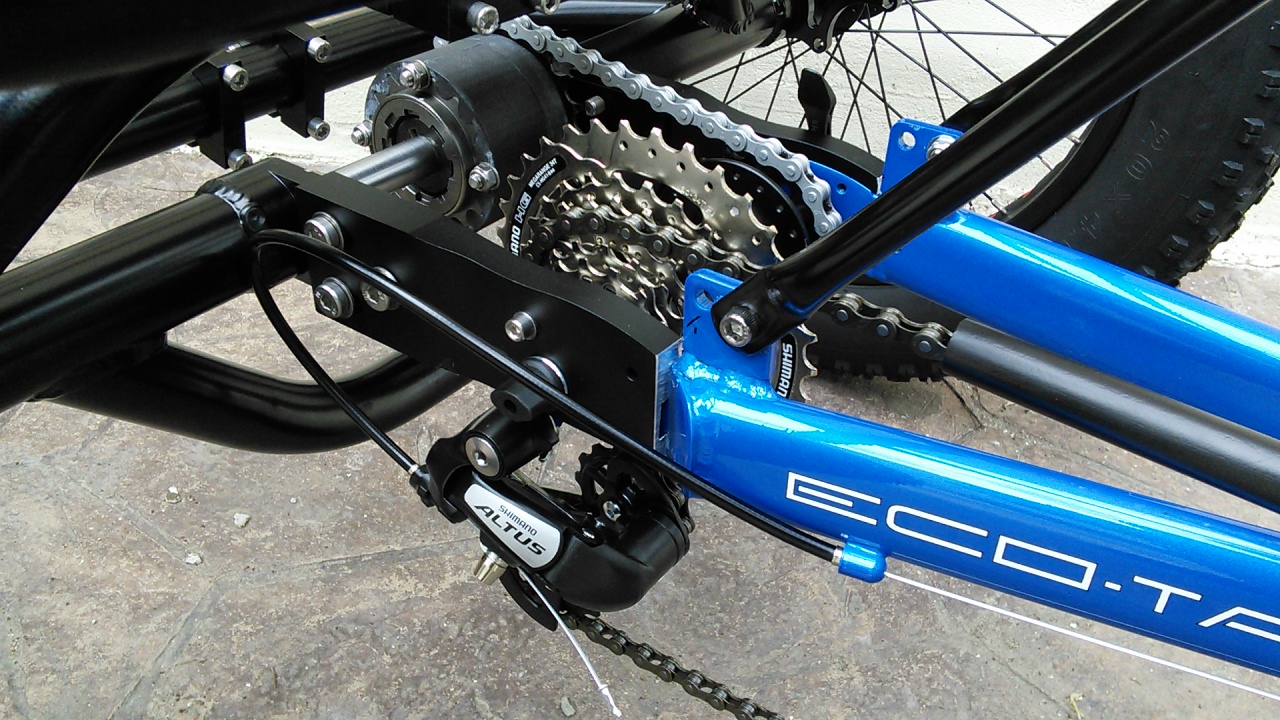 Shimano 11-32t 8sp Cassette w/Altus Derailleur, Microshift 8sp Grip Shifter and 8sp Chain -

---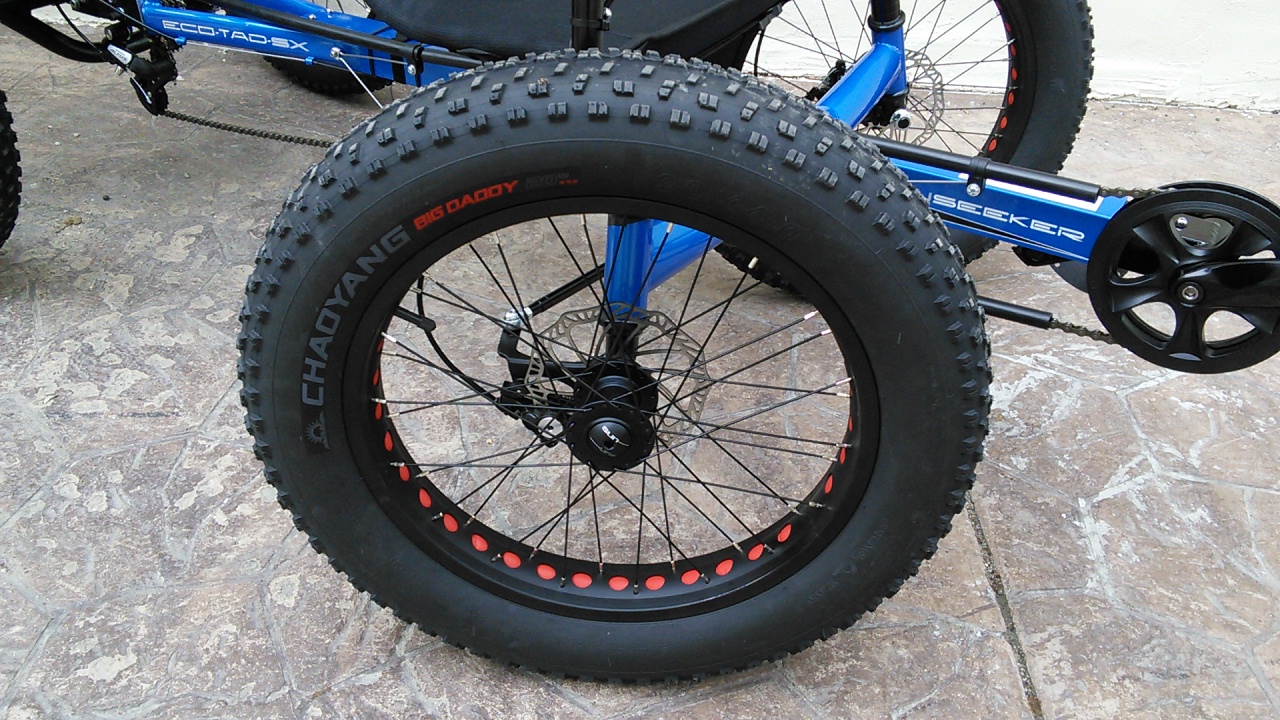 20x4" Fat Tires​
---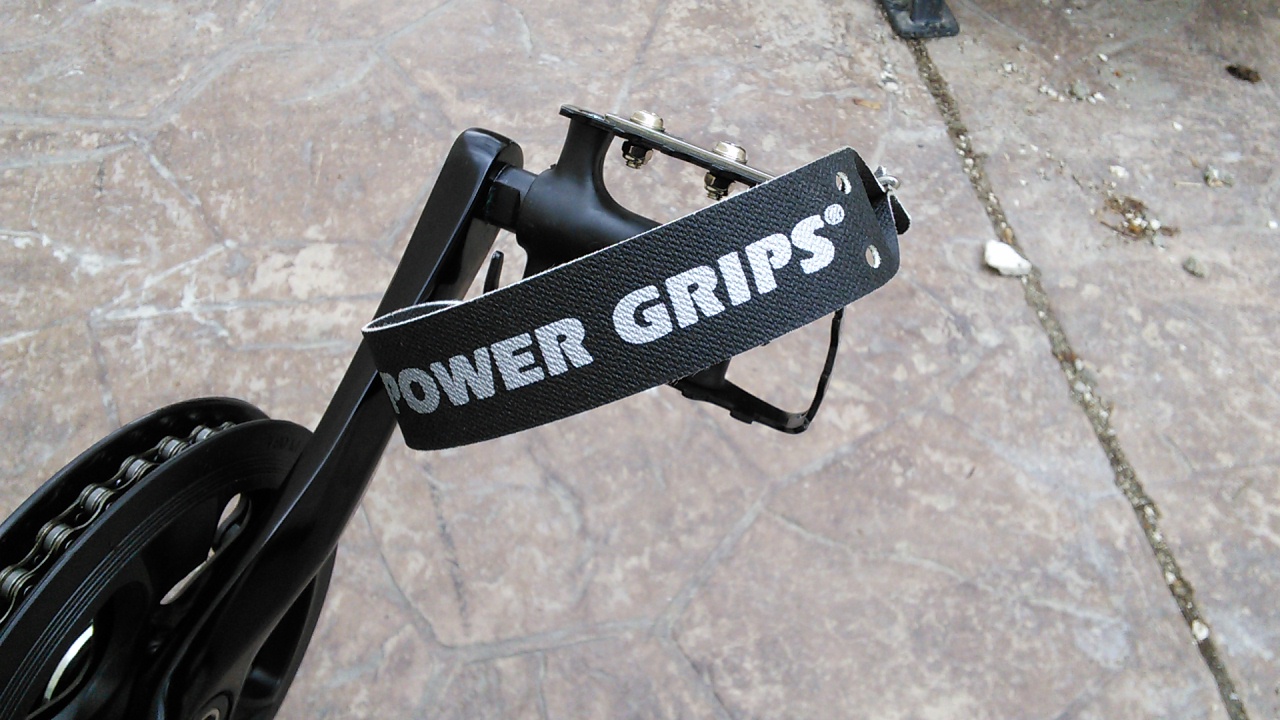 Power Grip Sport Pedal and Strap Set - Don't want to have your feet come off the pedals but don't want to wear special cycling shoes? Helping you avoid the hassle of special shoes, the Power Grip straps hold your feet securely on the pedals while wearing your favorite pair of sneakers. A favorite option on many recumbent bicycles and trikes. To use, just put your feet through the straps at an angle. When your foot straightens out the straps lock against your shoe. Simple and effective.

---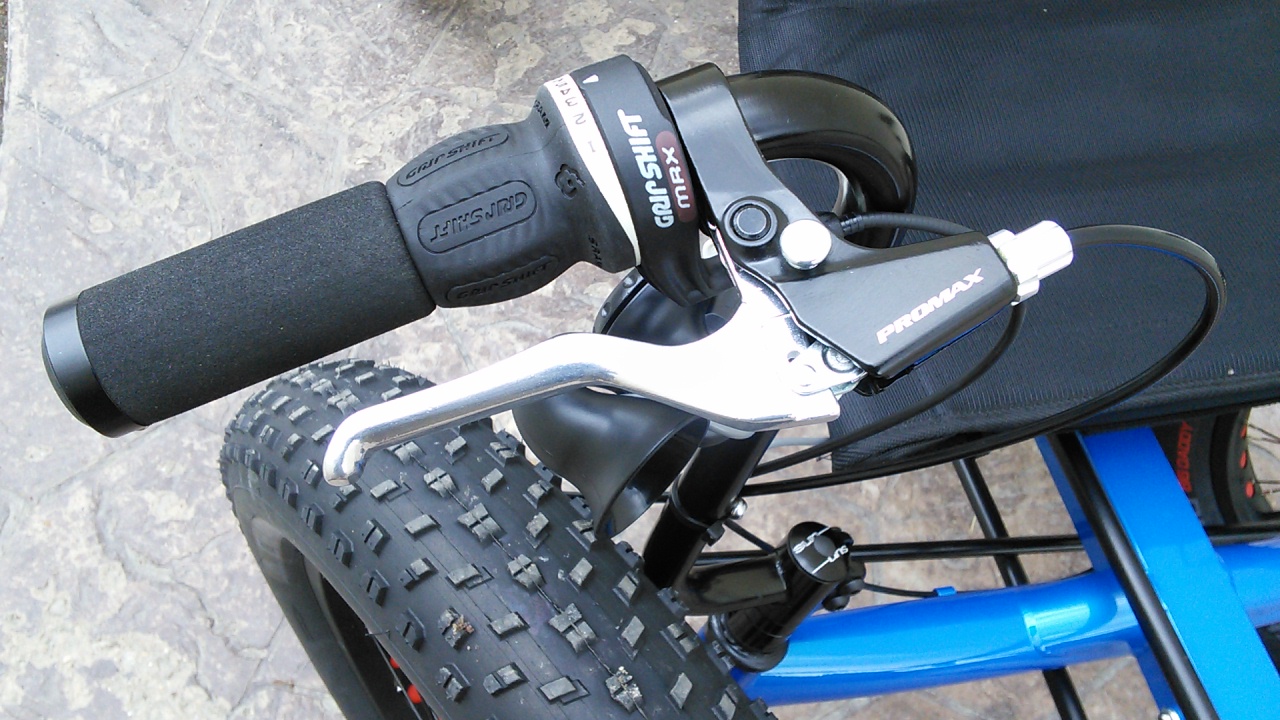 Locking Brake Lever Set
---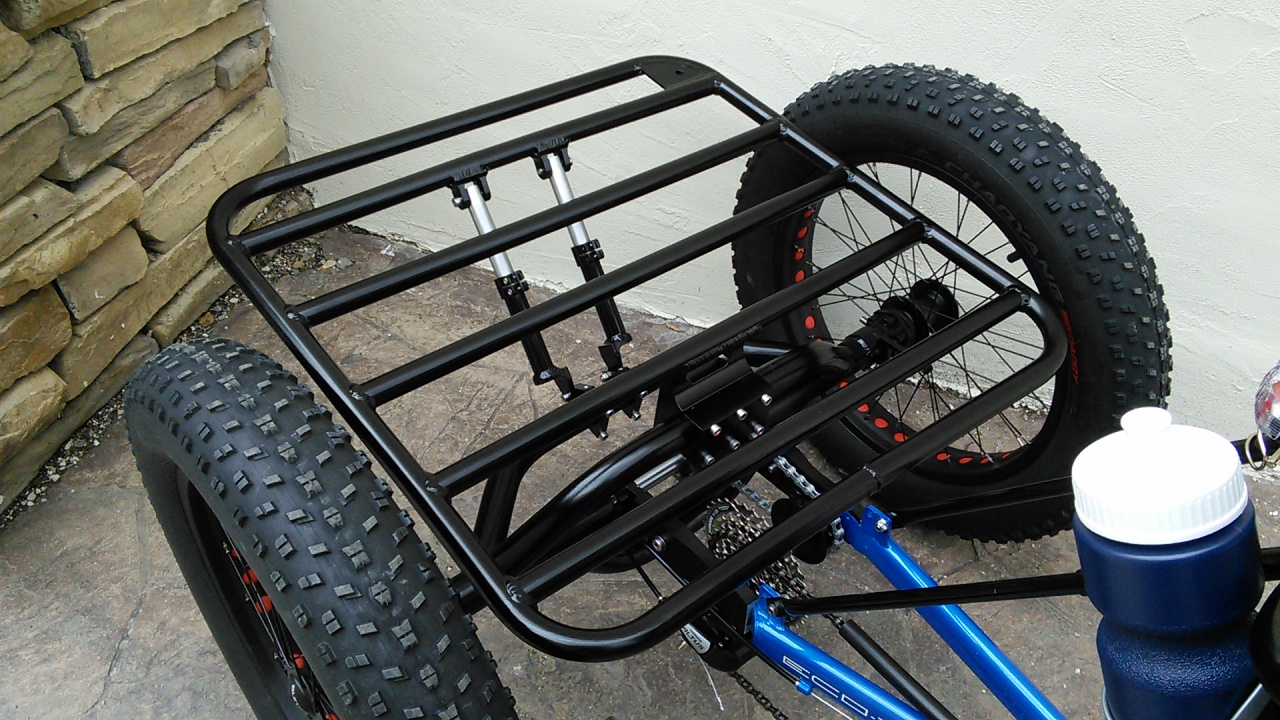 Flat Bed Transport Rack for Cat-4 Quad -

---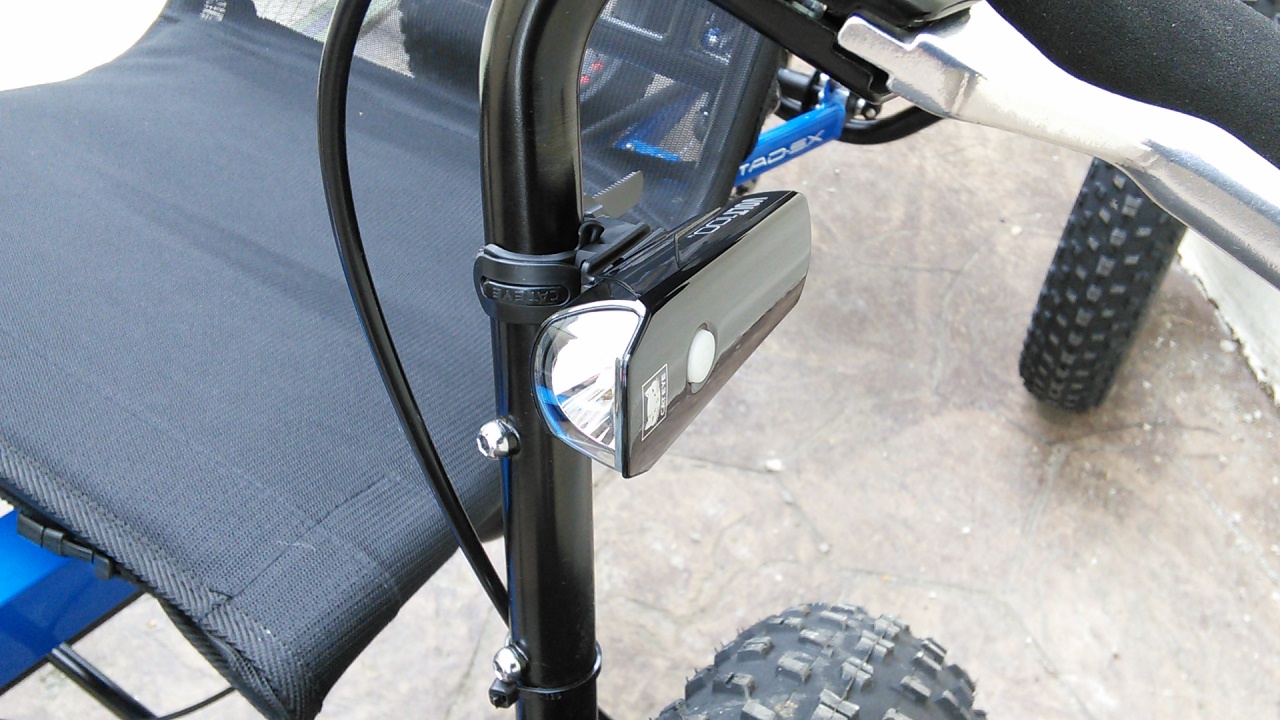 **NOT AVAILABLE** CatEye Volt 100 Rechargeable Safety Headlight - Don't Let the Dark Stop You! The Volt100 is an affordable USB rechargeable headlight with 100 lumen output. Features: 100 lumen output. USB rechargeable Li-ion Battery. High, low, and flashing modes. Easy to remove bracket. Low battery indicator. Mode memory returns to last used setting after turning off. Average run time 2 - 60 hours Modes/Run Time: -High: Approx. 2 Hours (100 Lumens) -Low: Approx. 6 Hours (30 Lumens) -Flashing: Approx. 30 Hours (150 Lumens) -Charge Time: Approx. 3 Hours Via USB Cable

---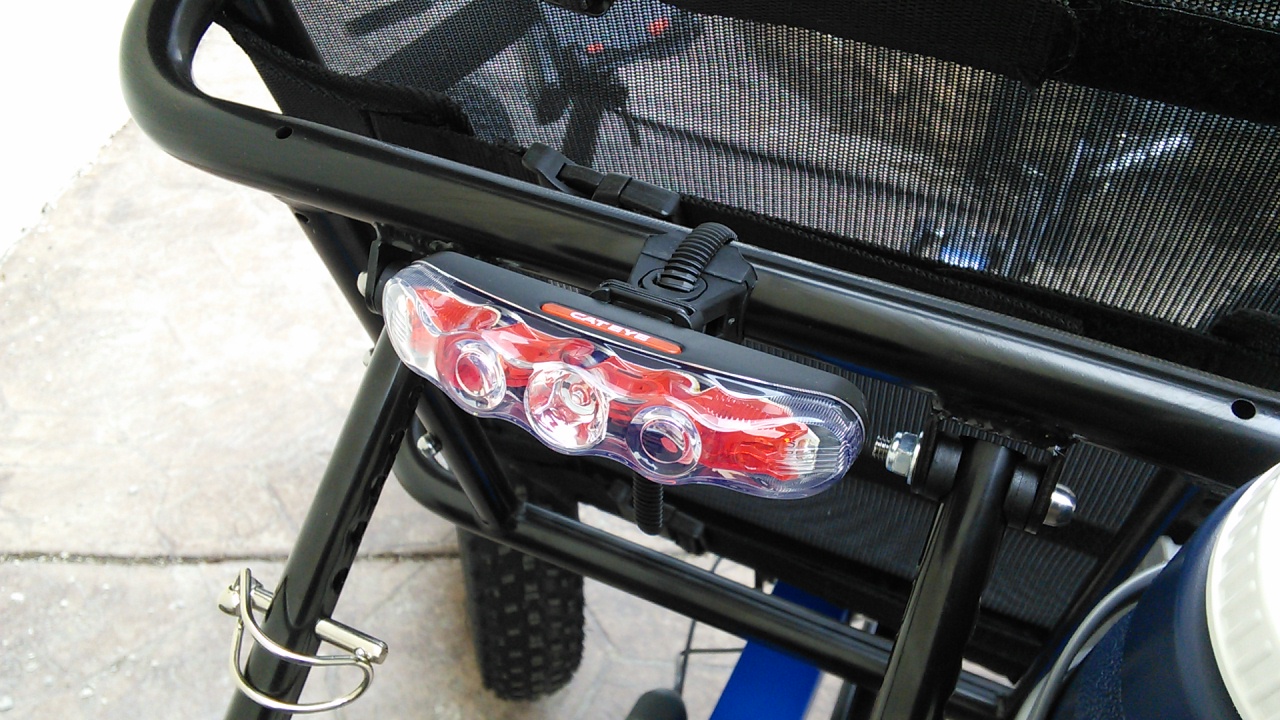 CatEye Rapid 5 Safety Taillight - Never be missed. The CatEye Rapid 5 rear safety light includes the high power center SMD-LED and two 5mm LEDs of the Rapid 3, but adds two more side mounted high-power SMD-LEDs for maximum visibility from all directions. Features: 2 AA Batteries Included. 4 modes (rapid, pulse, flashing and constant). Wide beam pattern + Spot beam power. FlexTight Bracket (SP-11)

---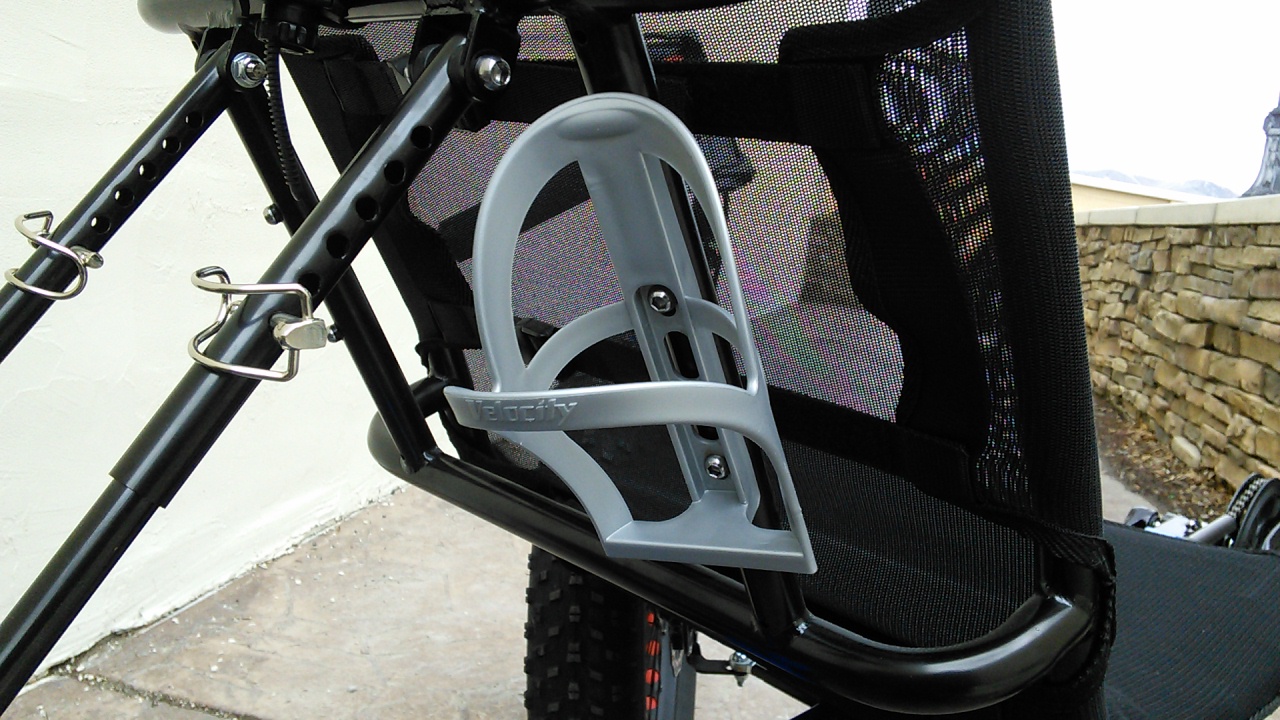 Velocity Bottle Trap Water Bottle Cage - Silver - Made in USA designed for durability and performance Made from durable polypropylene

---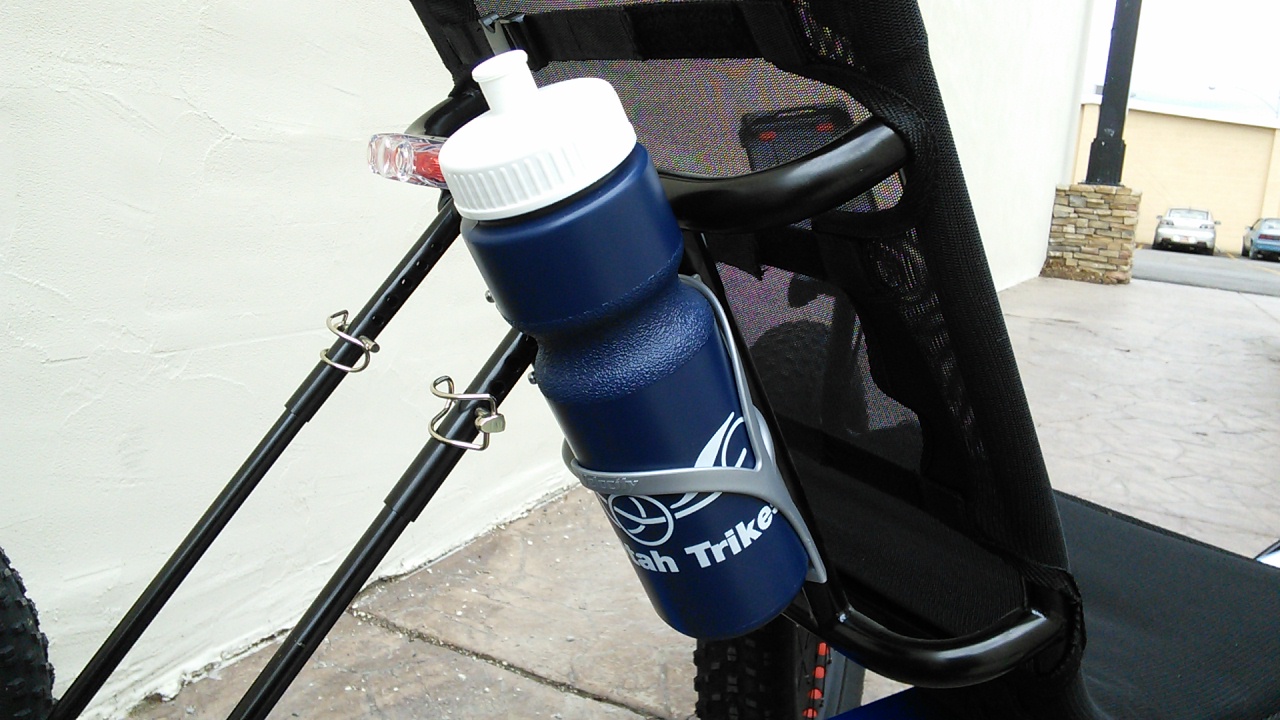 Utah Trikes Water Bottle - Utah Trikes BPA-free water bottle. Reusable. Recyclable. 28 oz. of hydration.

---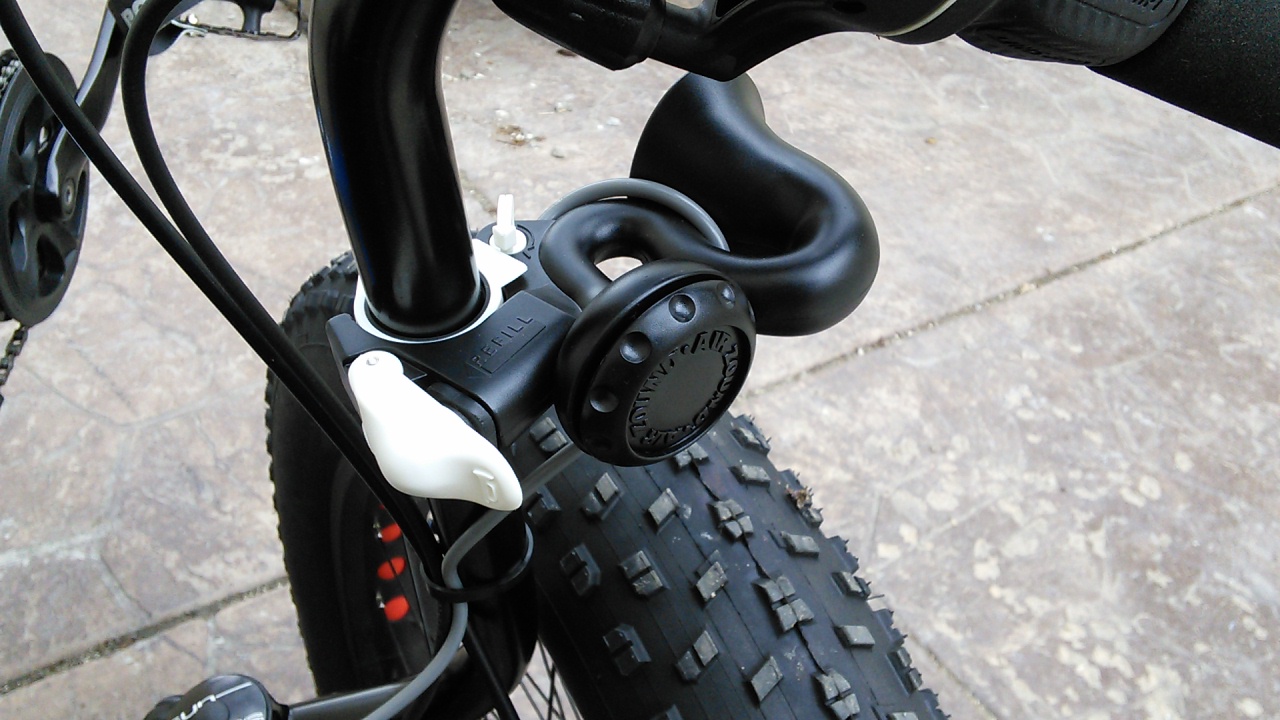 Delta AirZound Rechargeable Air Powered Horn - 115db - An air horn that can be mounted on any handlebar and refills with any bike pump. -No batteries or cartridges required -Volume control switch -Clamp for mounting on 22-26mm handlebar -Refills with any bike pump -Please note that clamps and knobs pictured in red are actually white

---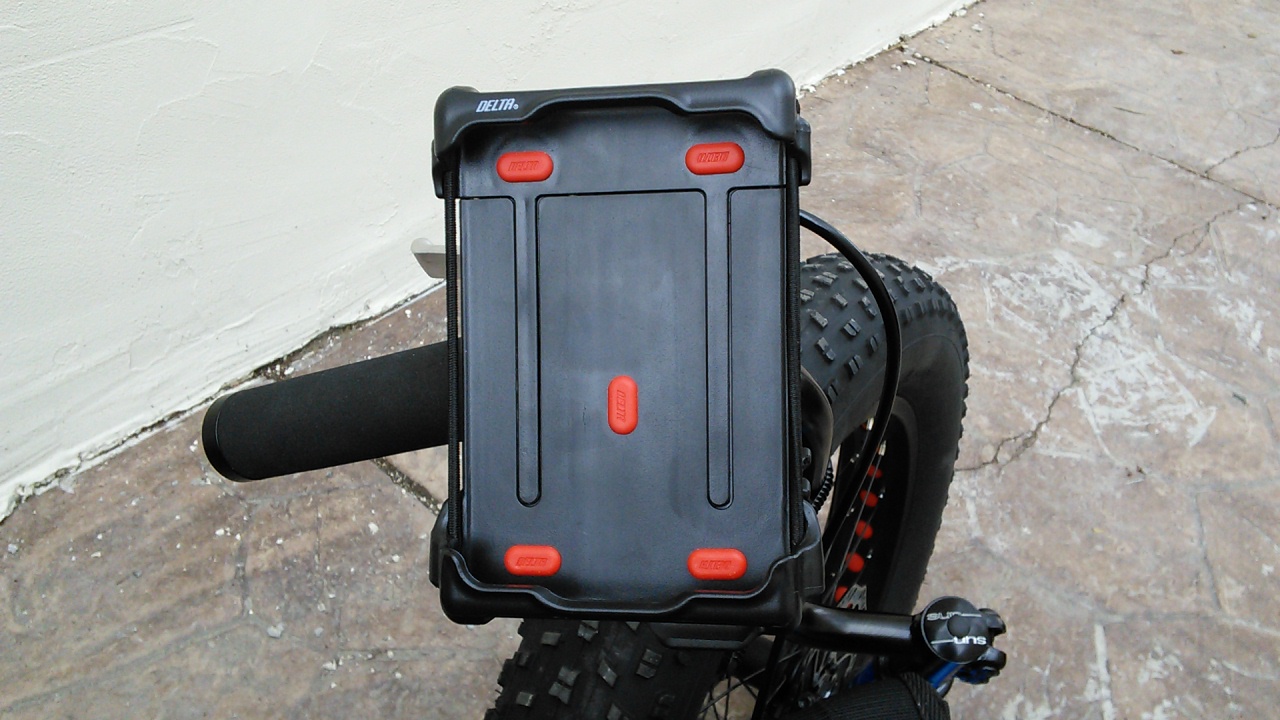 Delta XL Smartphone Phone Holder - Black - Securely mount a large phone/tablet to the handlebars or stem. Suggested for road and commuter use. -Includes stem and handlebar mount options -Easy in/out access of phone -Cam lock secures device inside holder -Touchscreen compatible weather protection bag included -Handlebar clamp fits up to 1-3/8" (35mm) diameter bars -Compatible with devices/cases up to: 7.8 x 3.5 x 0.5" (H x W x D)

---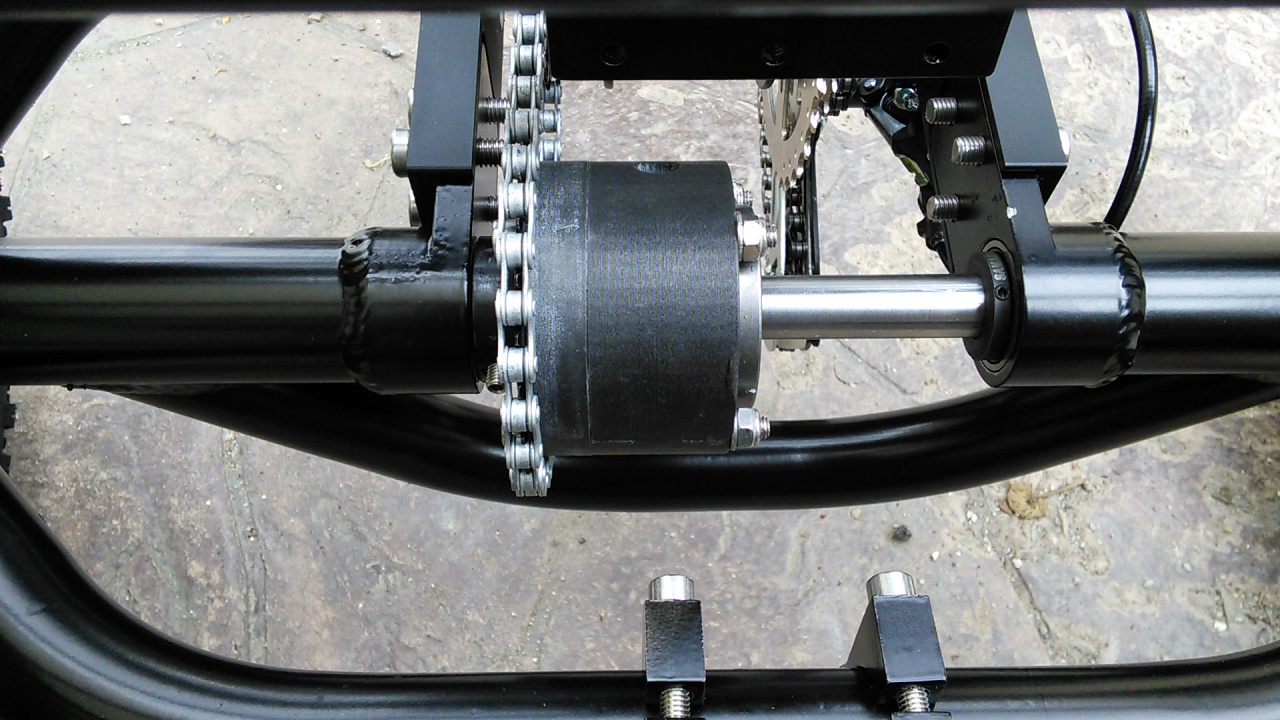 UTCustom Freewheel Posi Differential - Get rid of one-wheel drive for good! Upgrade to the UTCustom differential and take advantage of increased traction and power to the wheels! Available individually or as part of an axle upgrade kit. The differential ships assembled.

---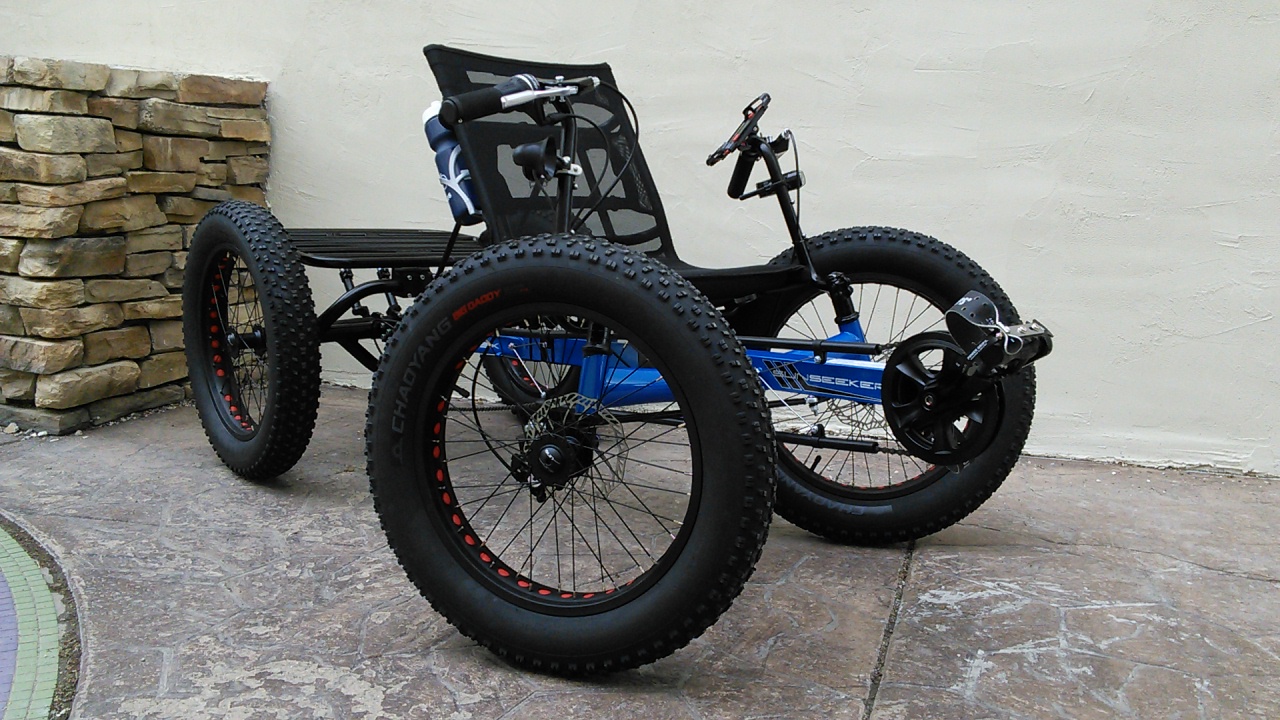 ---