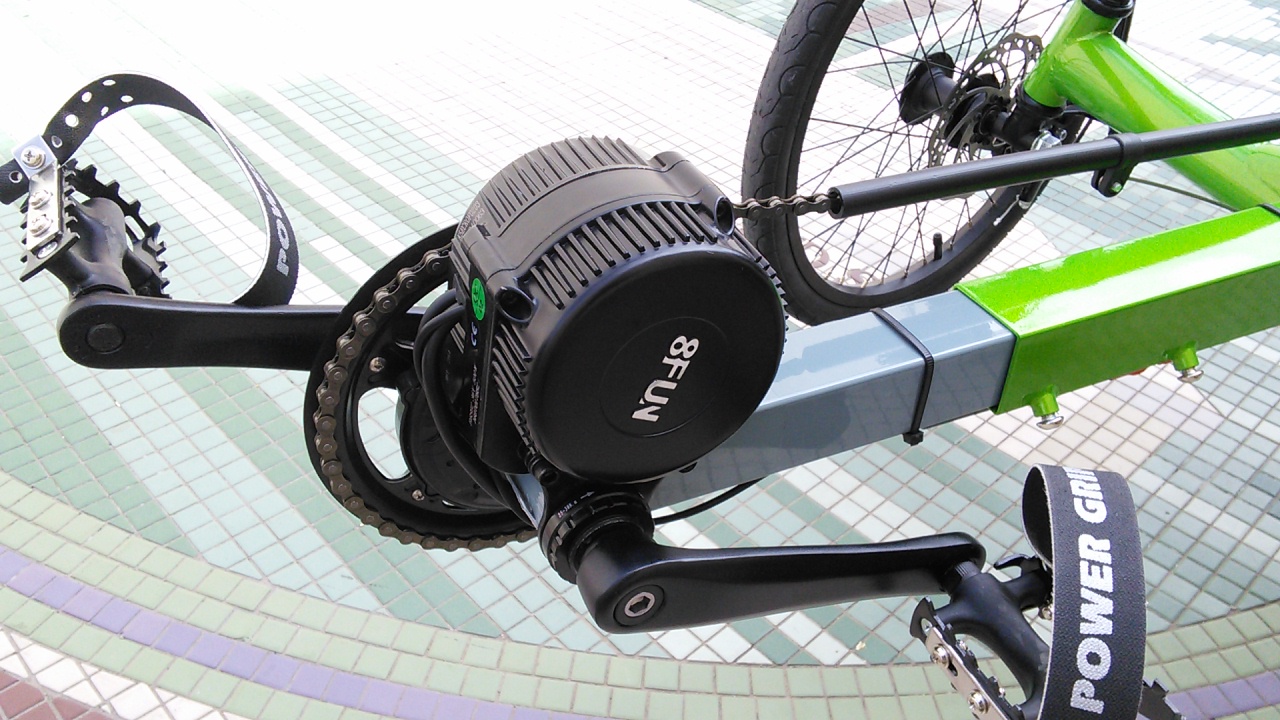 Bafang BBS-02 48volt 500watt Motor Assist
- This is a great option for those of you who are really into off-roading or for those who always seem to be climbing steep hills. The Bafang is a surprisingly quiet mid drive option that will add a lot of power to your ride. This is a great set up for those of you with a single chainring on your front crankset. If you're looking into getting a Fat Tad, a Quad, or even a KMX Tornado or Typhoon, this mid drive could be exactly what you need.
---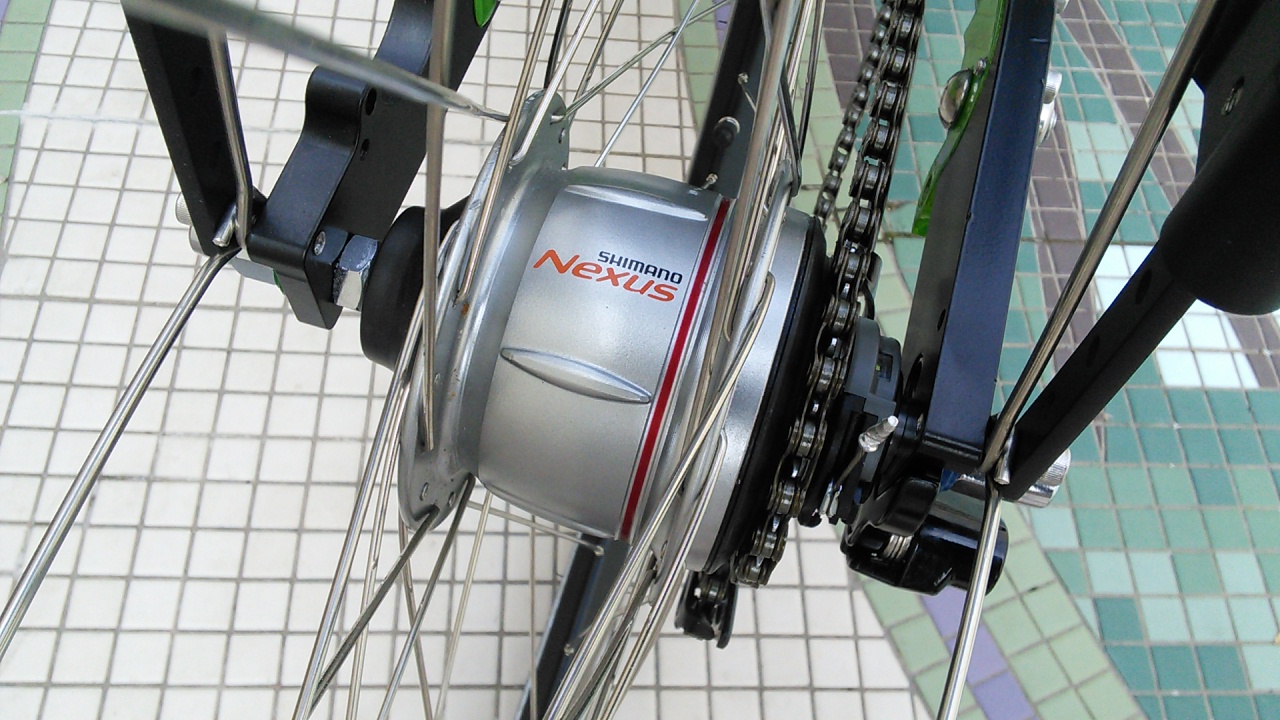 Shimano Nexus 8-Speed Premium w/Shifter, Tensioner, Small Parts, Chain - This rear gearing package contains everything you need to put a Shimano Nexus on your trike.

---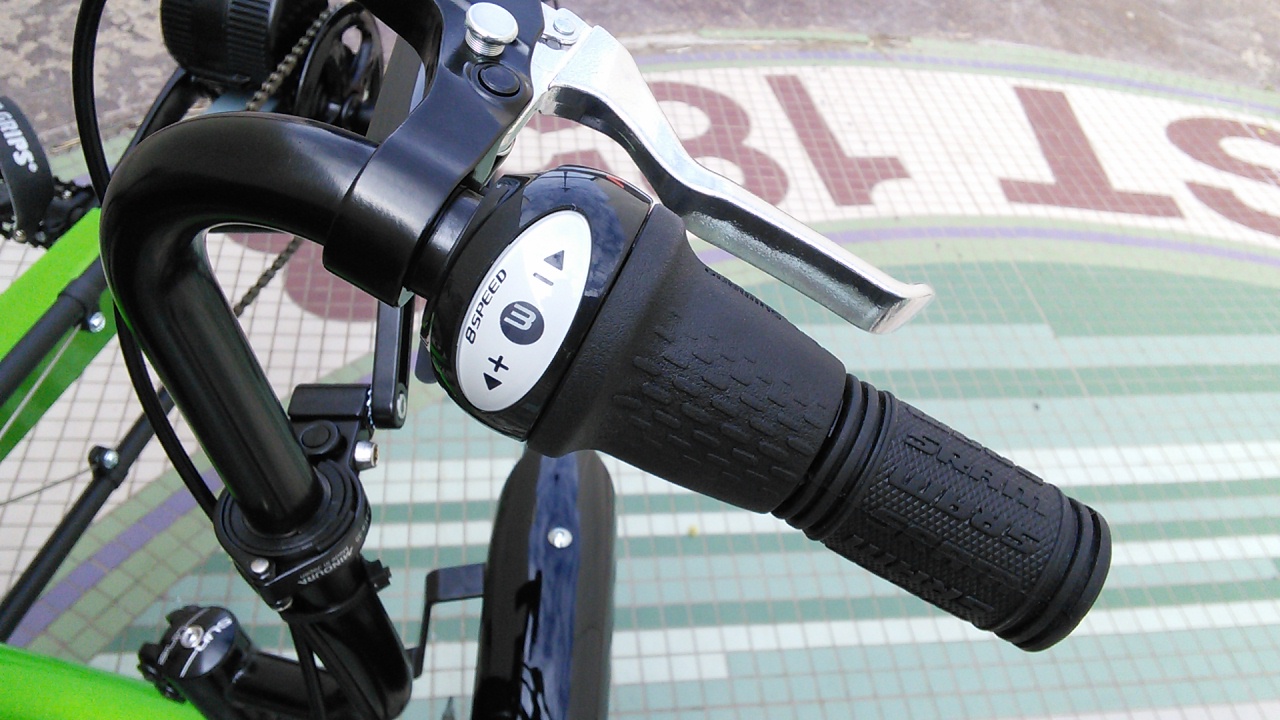 ---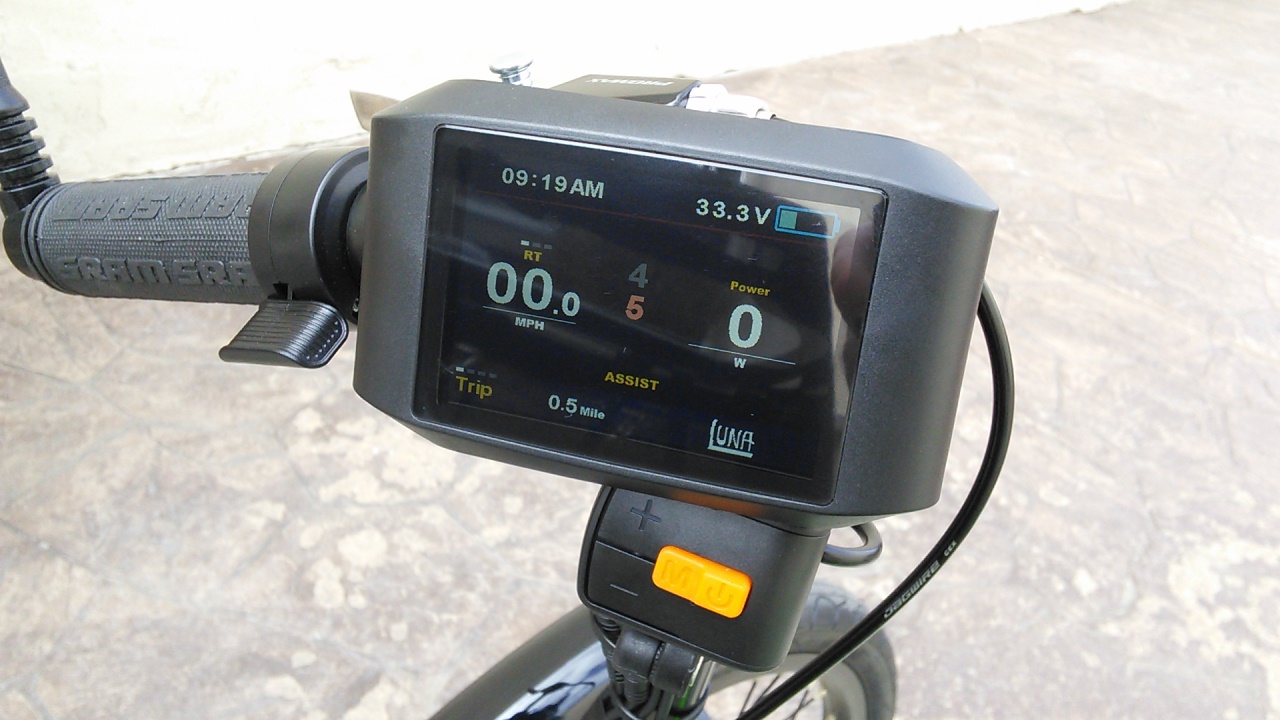 Luna Cycle Full Color Display for Bafang
---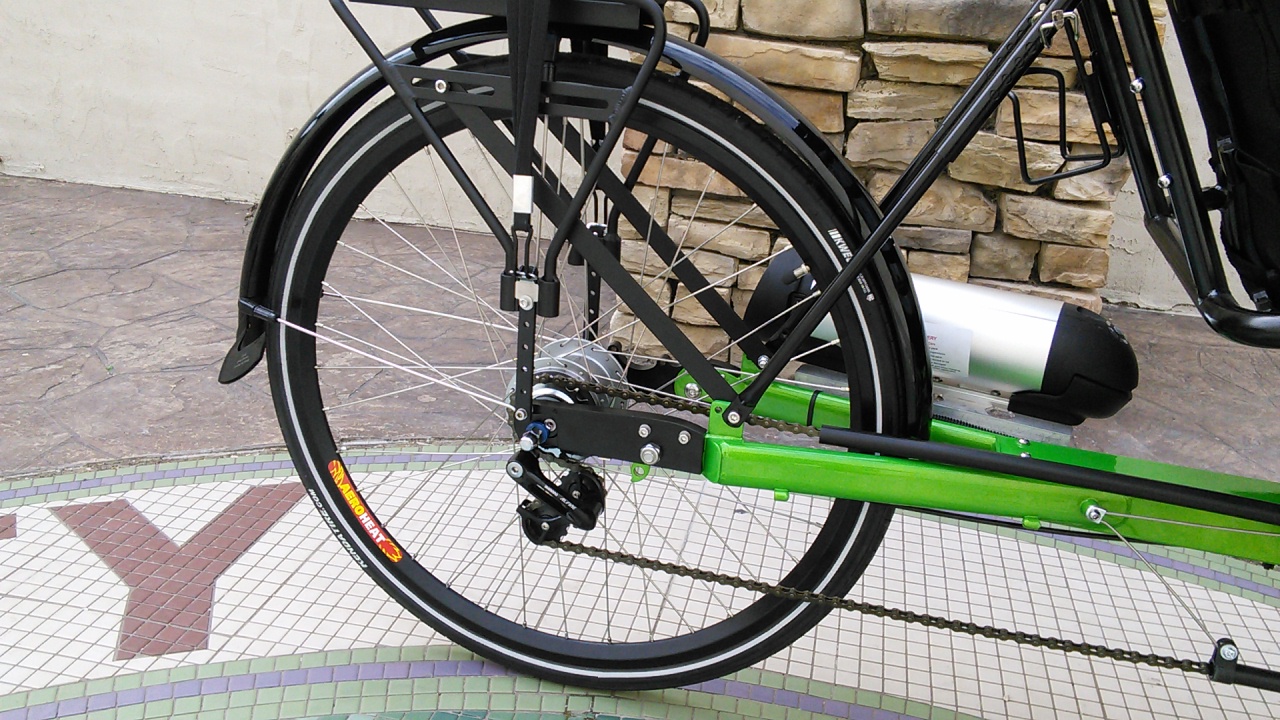 Upgrade 26" Rear Wheel
---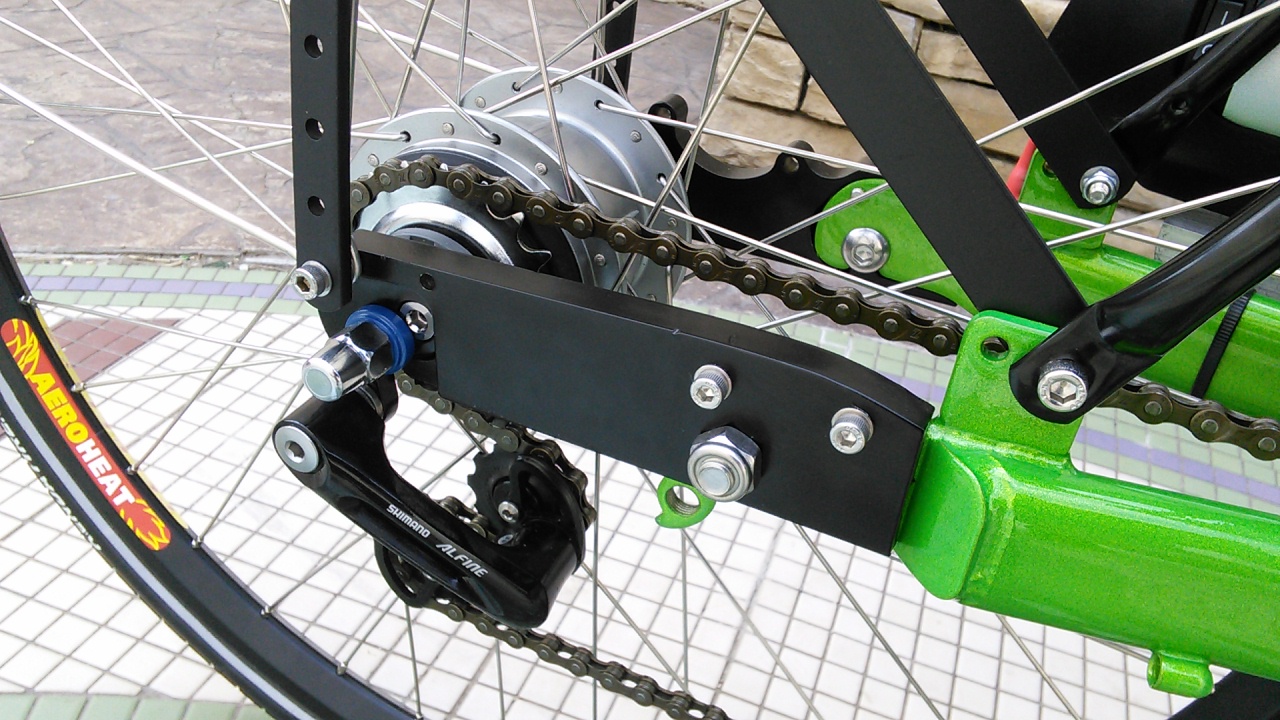 UTCustom Eco Tad/ Fat Tad CXS Extension Plate w/ derailleur hanger -

---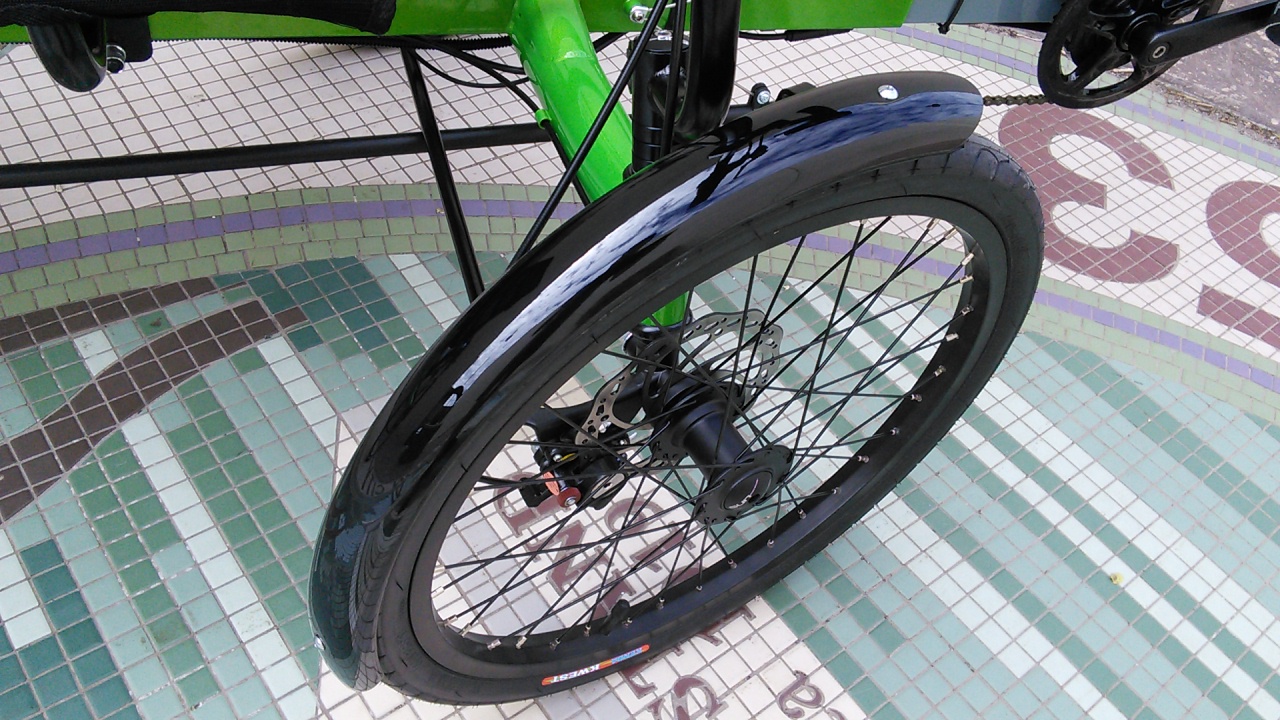 Fender Set for Sun EZ-Tad and Eco-Tad Trikes - Fender set made of black high impact plastic with a glossy finish. Stainless steel stays. Front and rear set.

---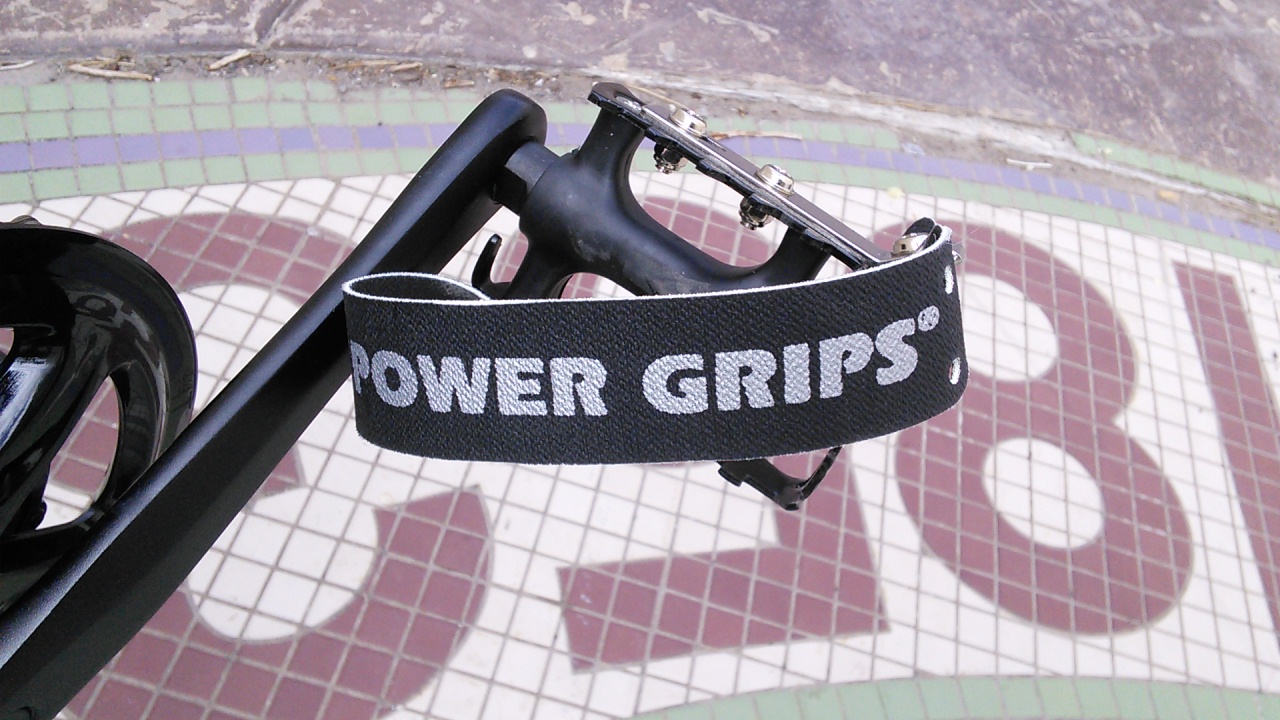 Power Grip Sport Pedal and Strap Set - Don't want to have your feet come off the pedals but don't want to wear special cycling shoes? Helping you avoid the hassle of special shoes, the Power Grip straps hold your feet securely on the pedals while wearing your favorite pair of sneakers. A favorite option on many recumbent bicycles and trikes. To use, just put your feet through the straps at an angle. When your foot straightens out the straps lock against your shoe. Simple and effective.

---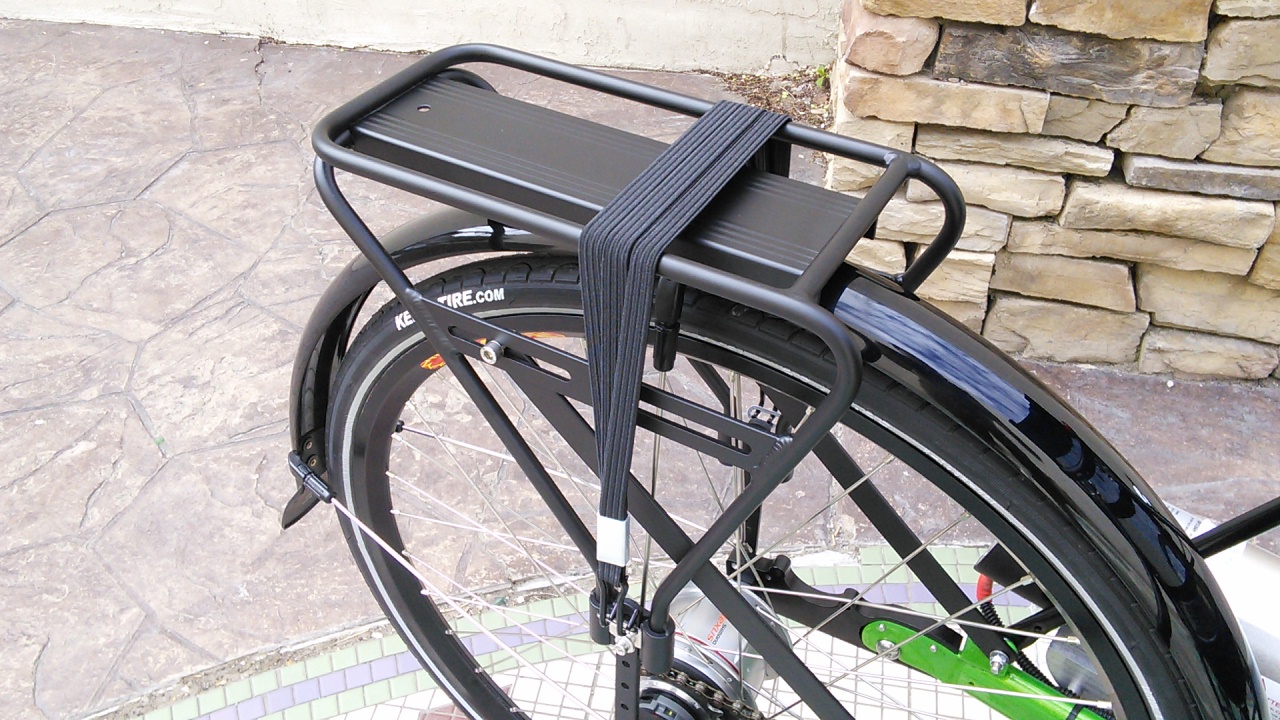 Utah Trikes Adjustable Aluminum Cargo Rack - This adjustable rack can be used on many trikes. It includes a variety of hardware and is very adjustable.

---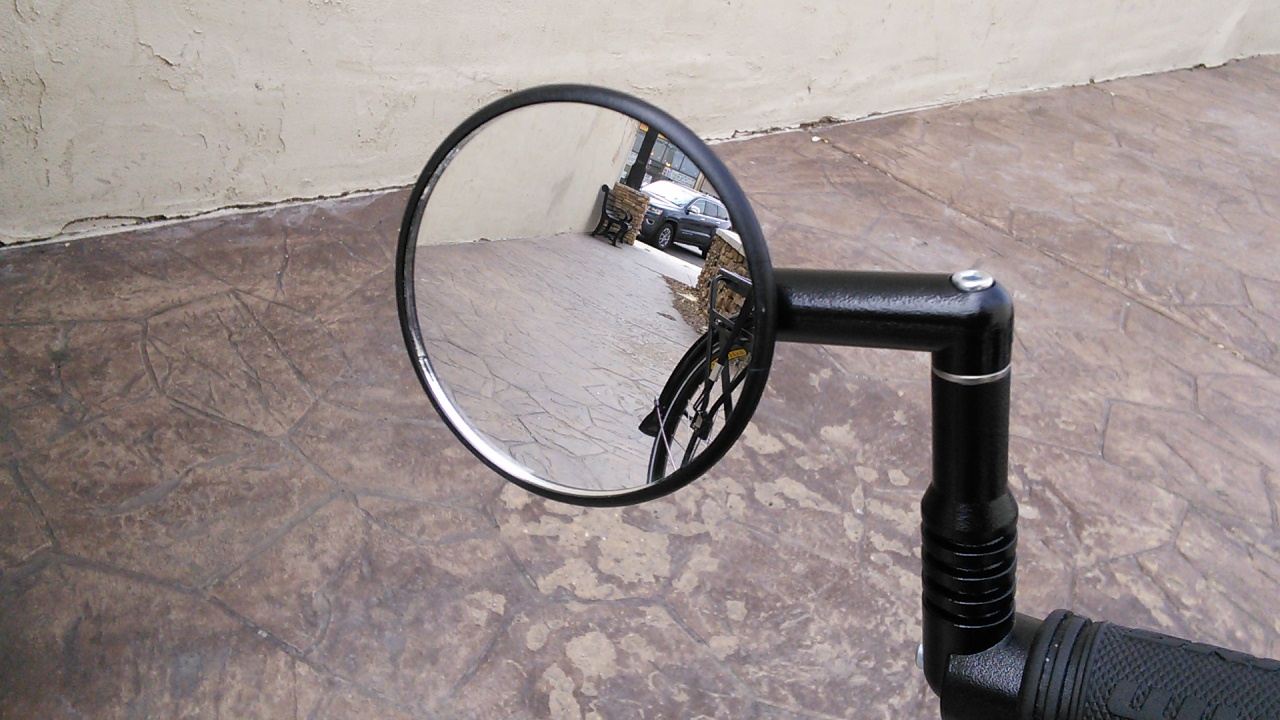 Mirrycle Mirror - The Mirrycle Mirror is by far the most popular mirror for recumbent trikes. It is well made, attaches to any 7/8in tube or handlebar and is easily adjustable. This is an essential safety item for anyone riding a recumbent bike or trike on the street.

---
---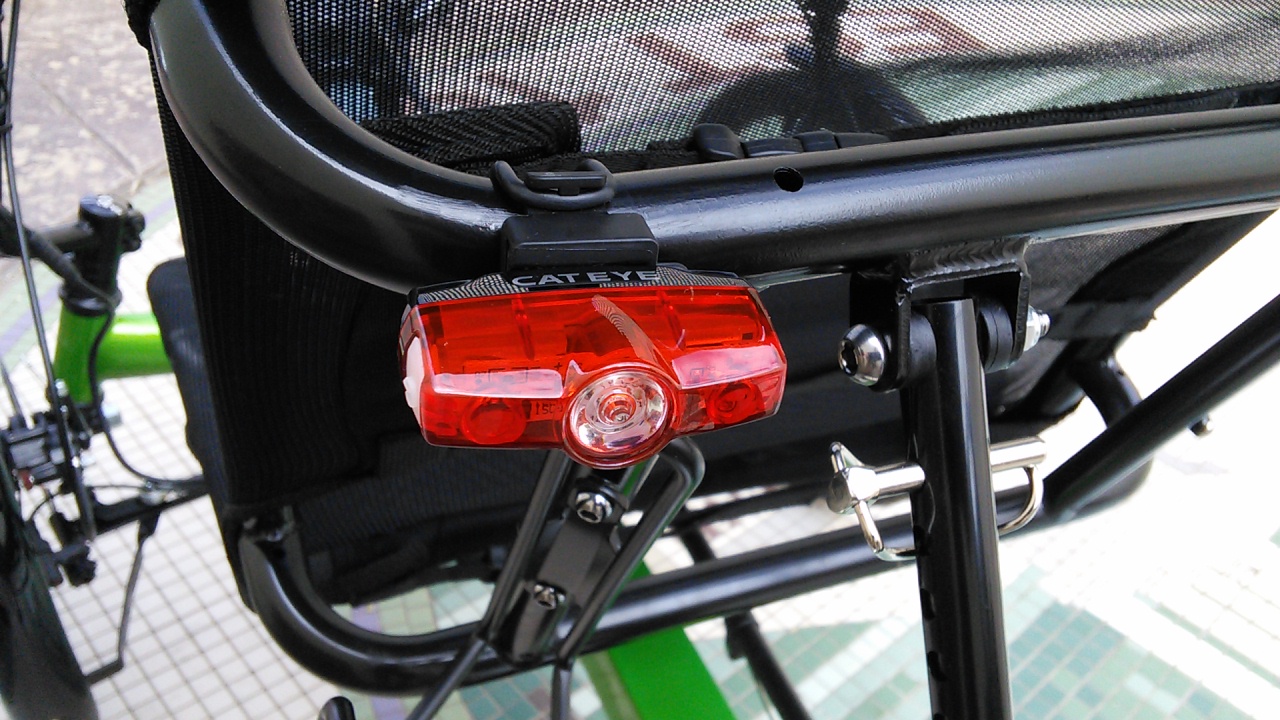 CatEye Rapid Mini Rechargeable Safety Taillight - The smallest member of the Rapid family packs a mighty punch. Features: Upgraded 25 Lumen Output. Rechargeable Li-ion Battery. Low-Battery Indicator. Battery Auto-Save. Modes/Run Time: -Constant: Approx. 3 Hours -Flashing: Approx. 30 Hours -Rapid: Approx. 5 Hours -Pulse: Approx. 20 Hours -Charge Time: Approx. 2 Hours Via Micro USB

---
---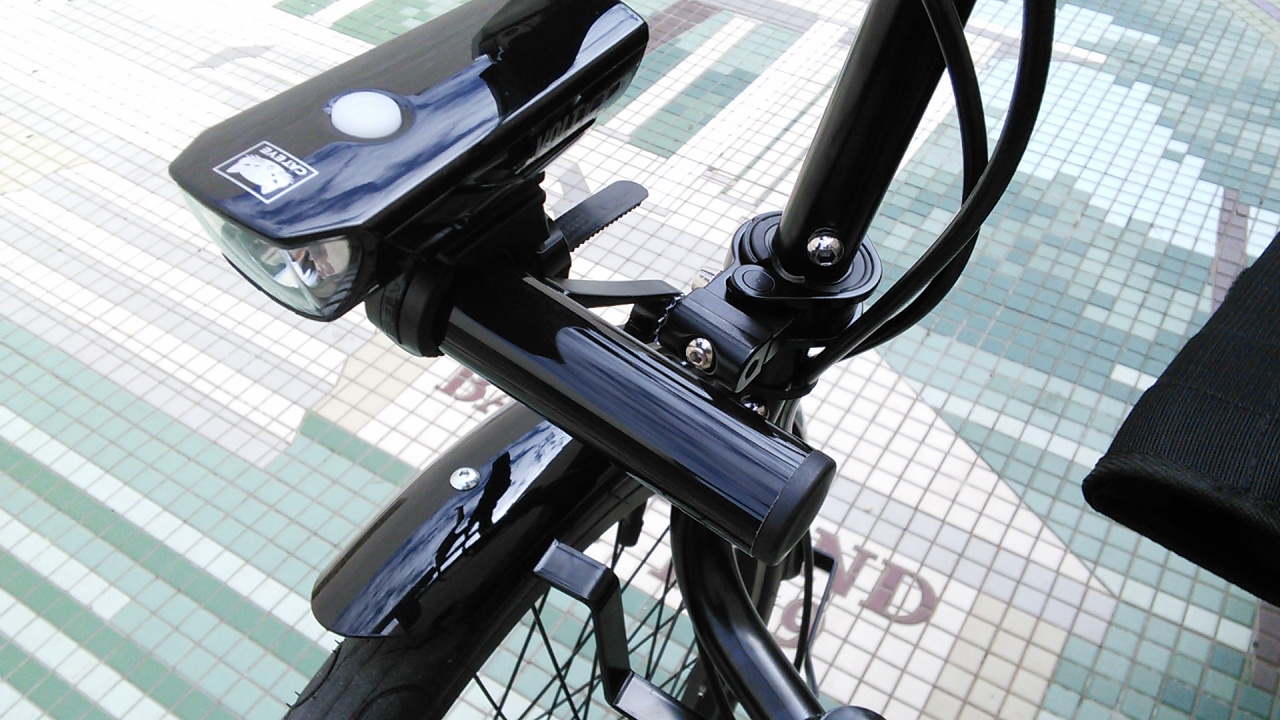 Minoura SwingGrip Accessory Mount Holder - The Minoura SwingGrip is a favorite accessory for recumbent bicycles and tadpole trikes. The most popular use is to mount it on the derailleur post on the recumbent trike boom. An easy way to add headlights or a computer display.

---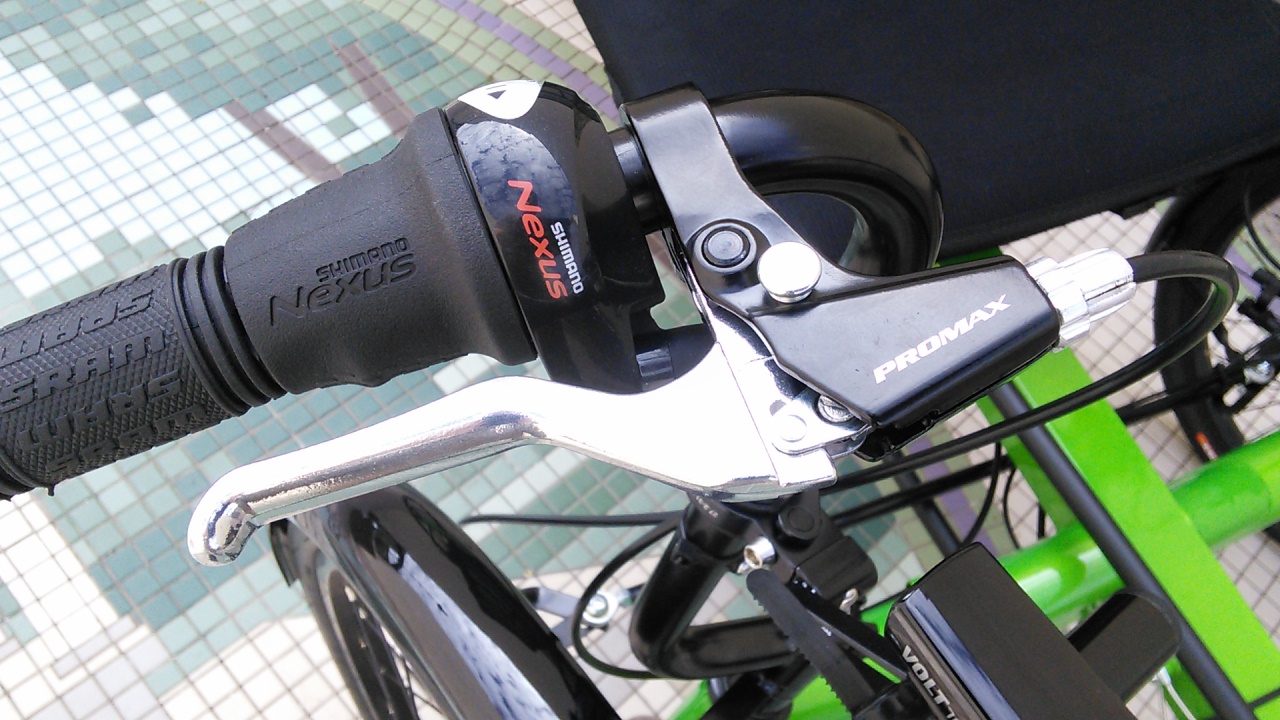 Locking Brake Lever Set
---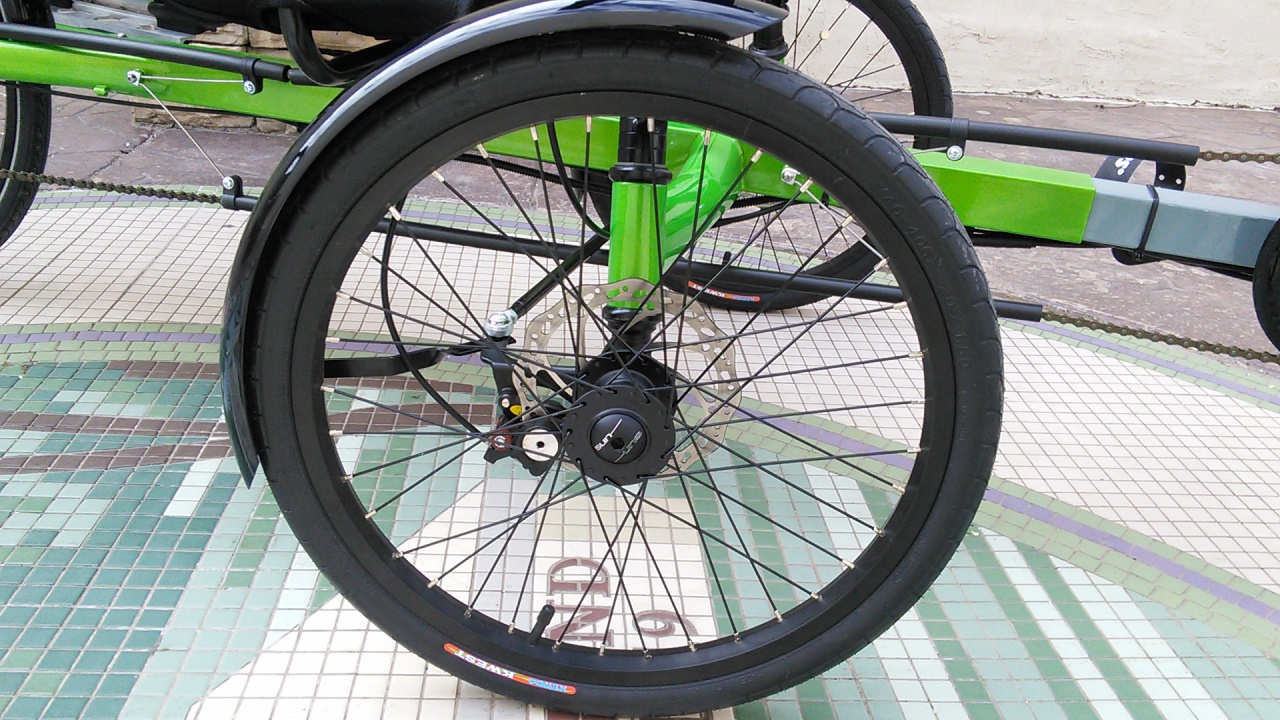 Kenda Kwest 20x1.5 Tire - These tires come stock on Sun Eco Tad Trikes. THESE ARE MAX 60 PSI

---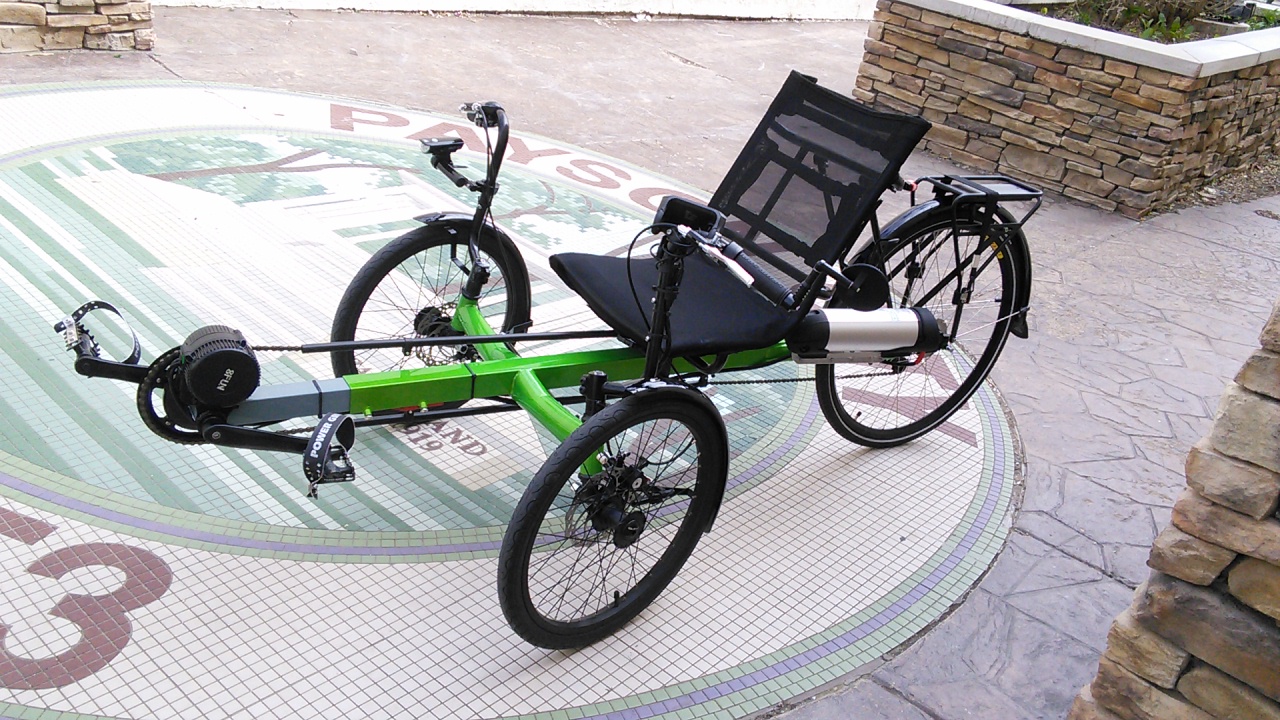 ---