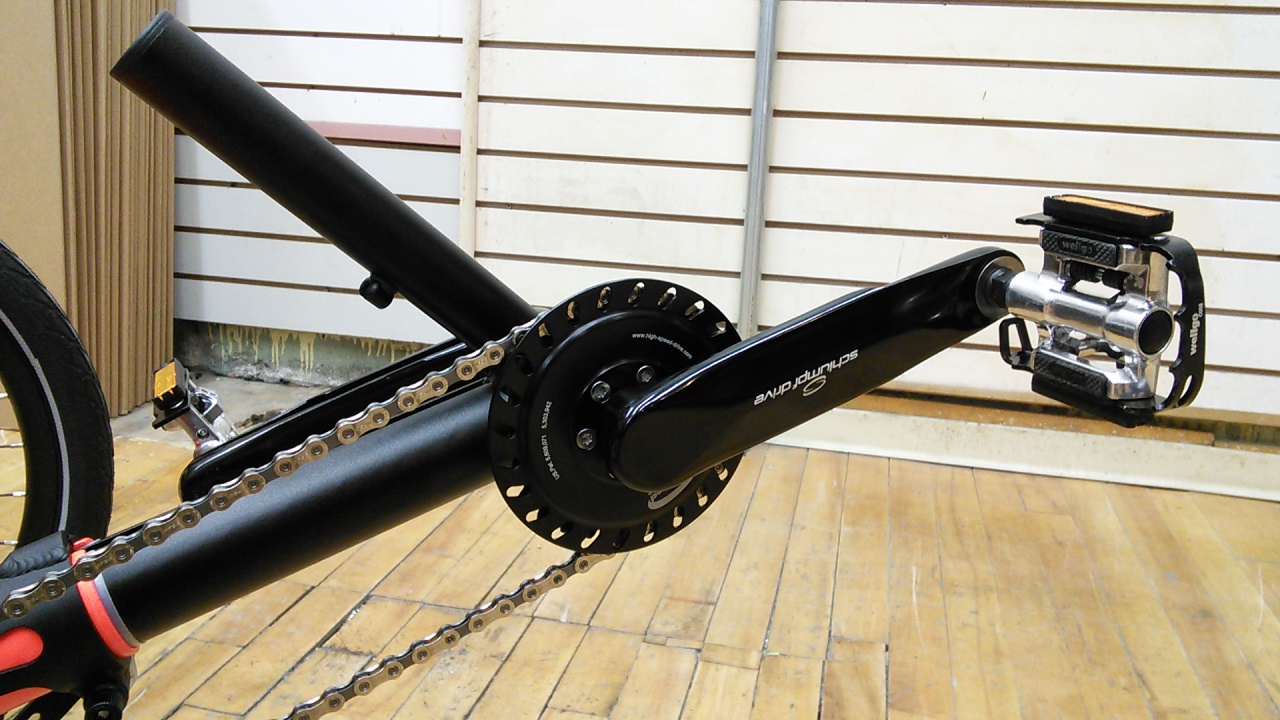 Schlumpf 34T/68 High Speed Drive w/170mm Cranks
- The Schlumpf High Speed Drive is our favorite piece of cycling engineering. This planetary gear setup will give you higher high gears and lower low gears. If you have a trike with a 20in rear wheel the HSD will give you back the high end you are missing.
---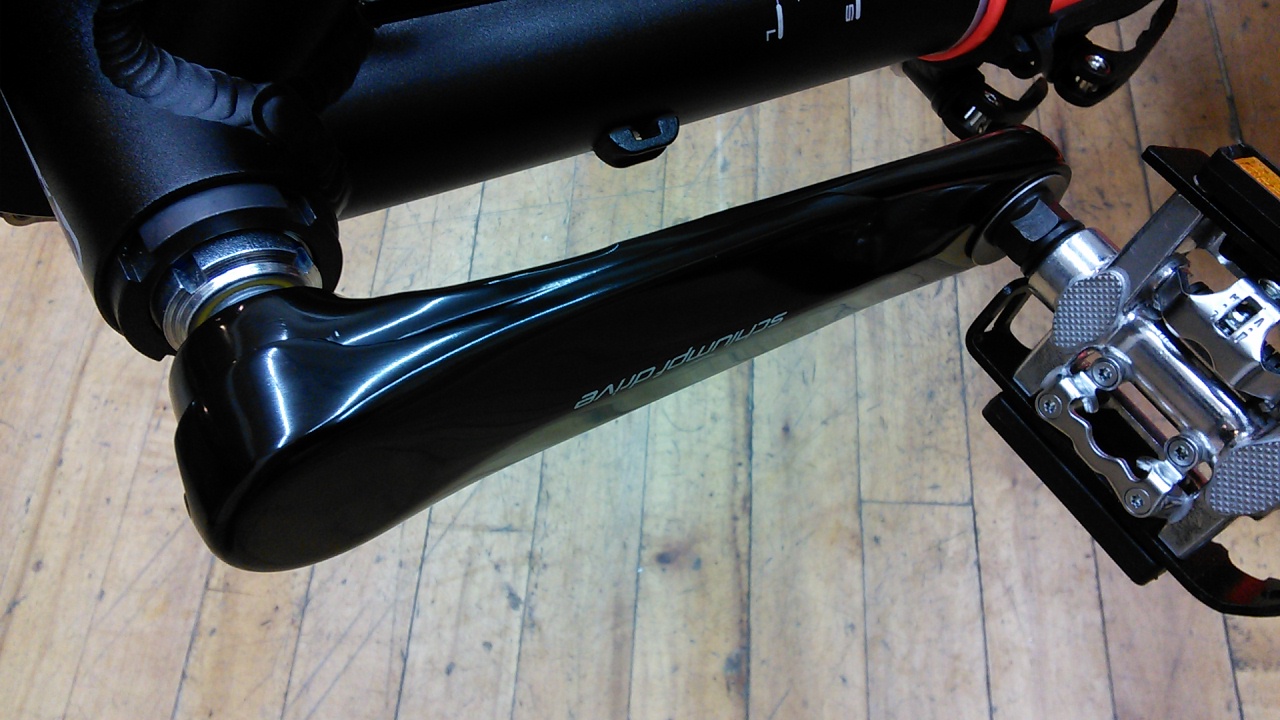 Schlumpf EZ-Shift Levers - Black -

---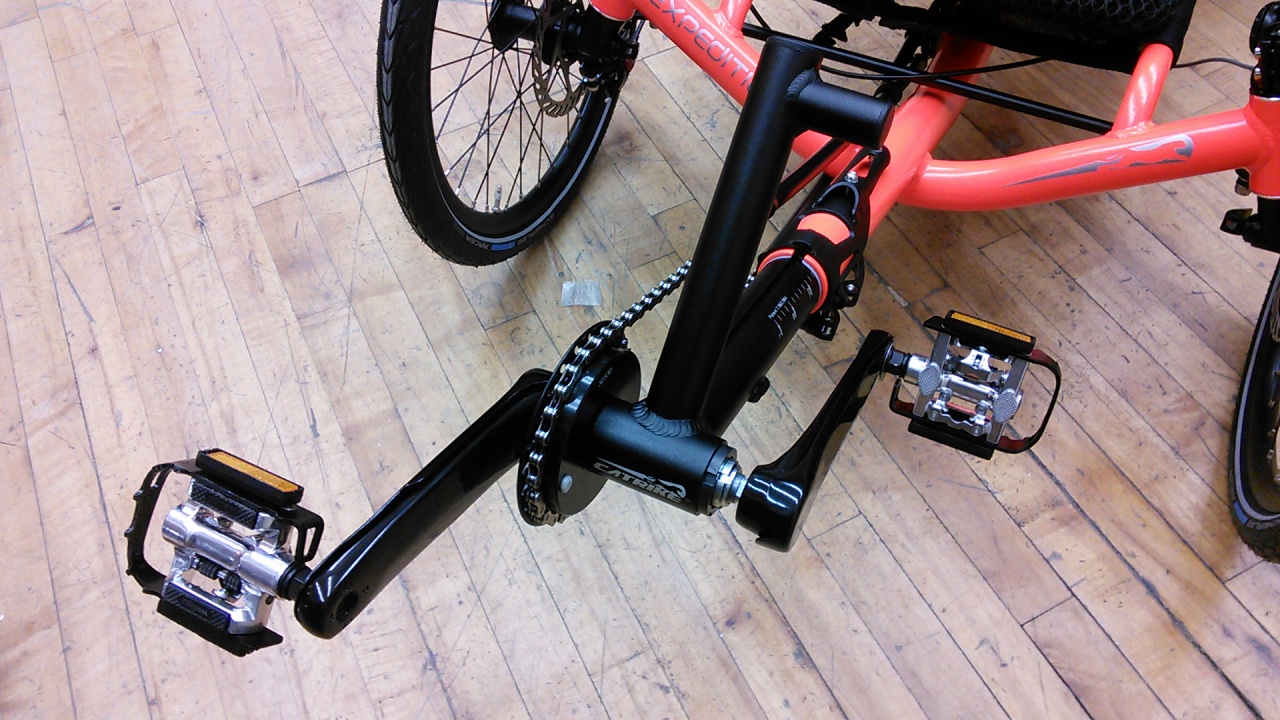 Clipless Pedals - -Forged alloy body -Chromoly spindle -Shimano SPD compatible -Flat side with rubber insert for traction -Toe clip compatible on non-SPD side -420g pair

---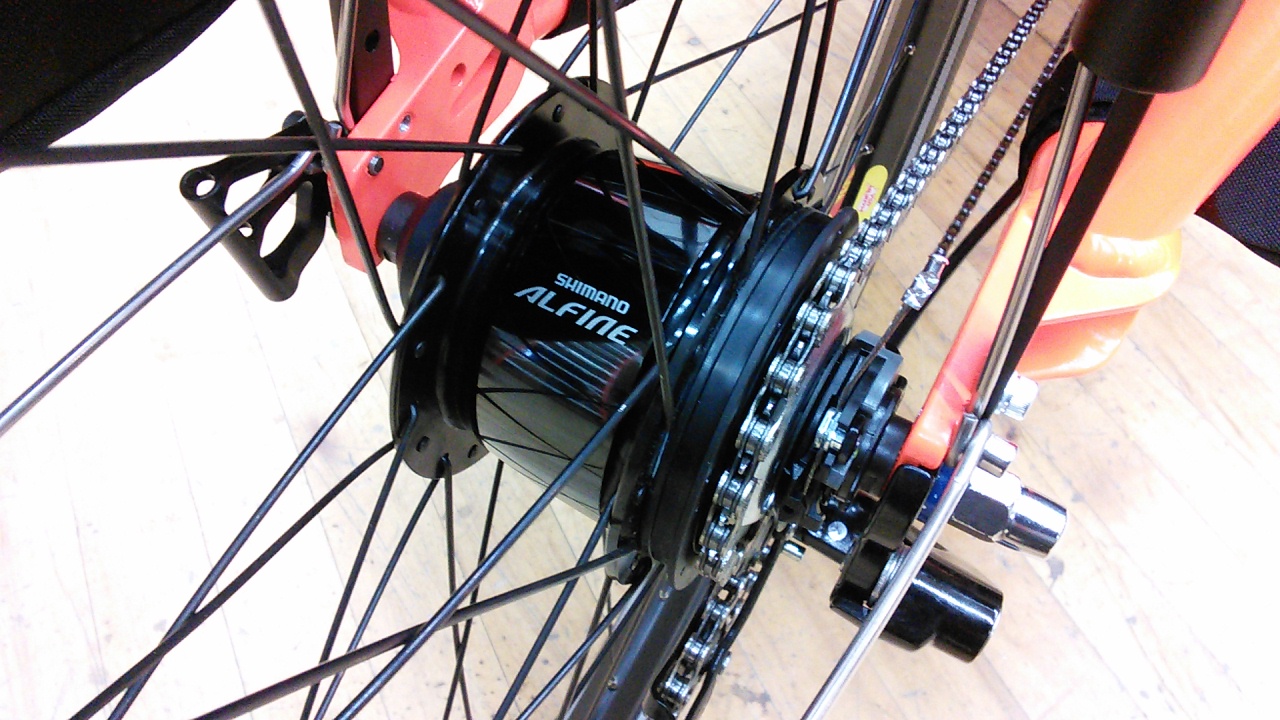 Shimano Nexus 8-Speed Premium w/Shifter, Tensioner, Small Parts, Chain - This rear gearing package contains everything you need to put a Shimano Nexus on your trike.

---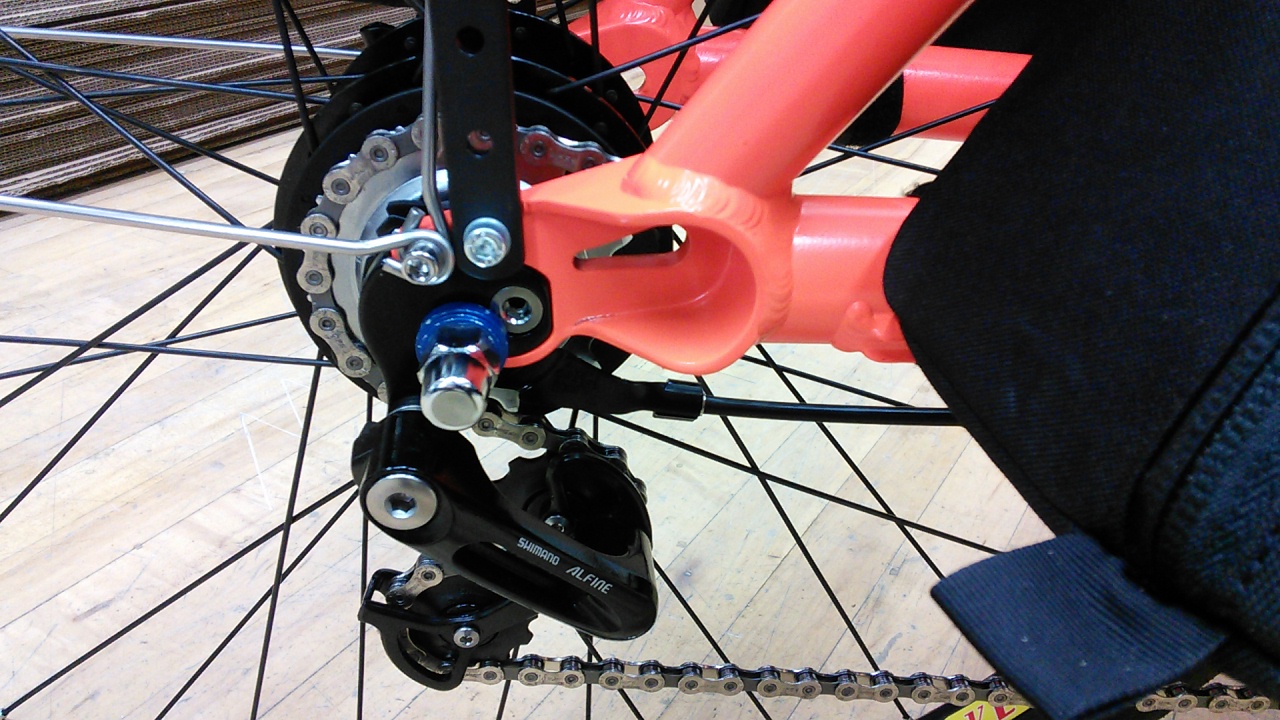 ---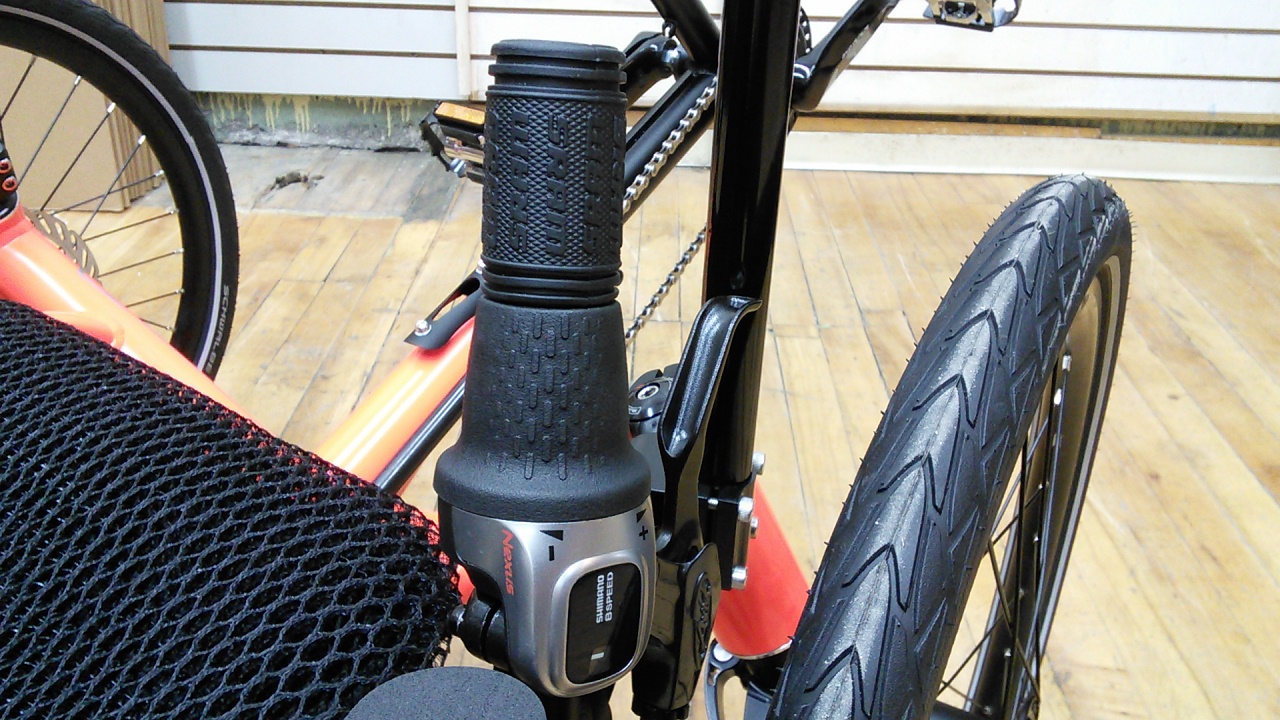 ---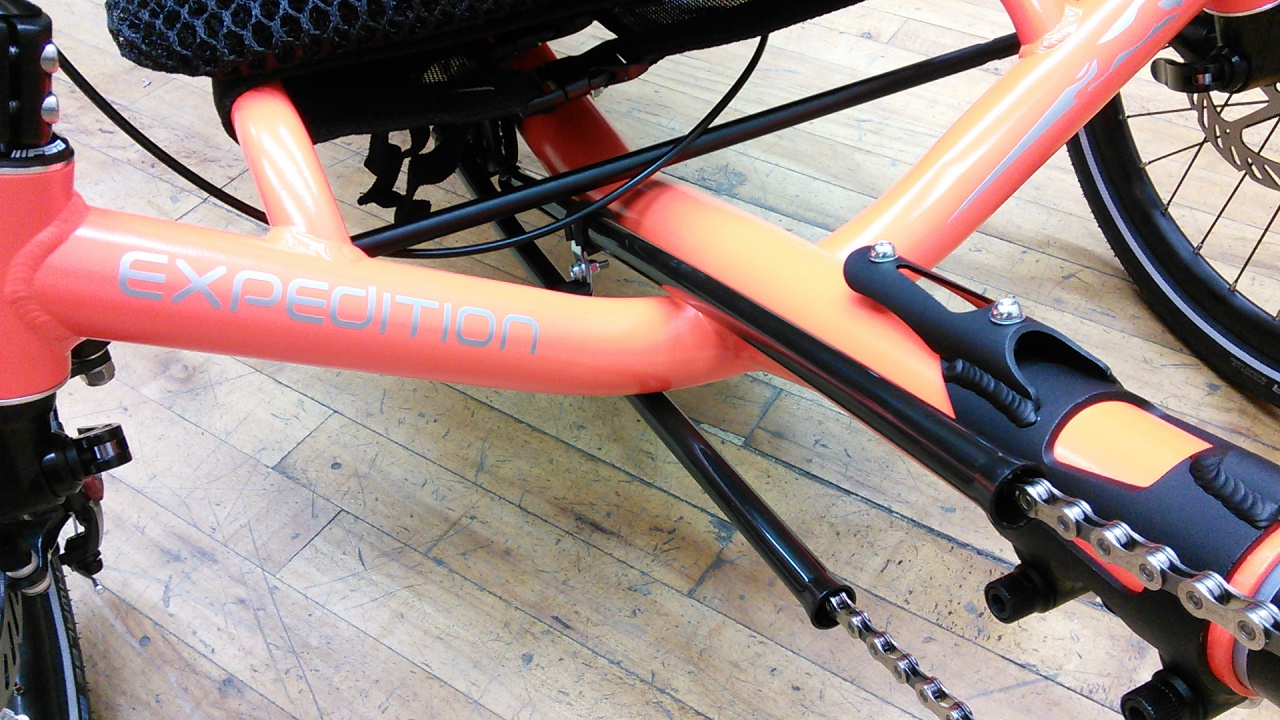 Catrike Chain Tube Assembly - The stock Catrike chain routing uses low-friction PTFE tubing to guide the chain around the cruciform section of the frame. The ends of the tubes are flared for quiet and smooth running.

---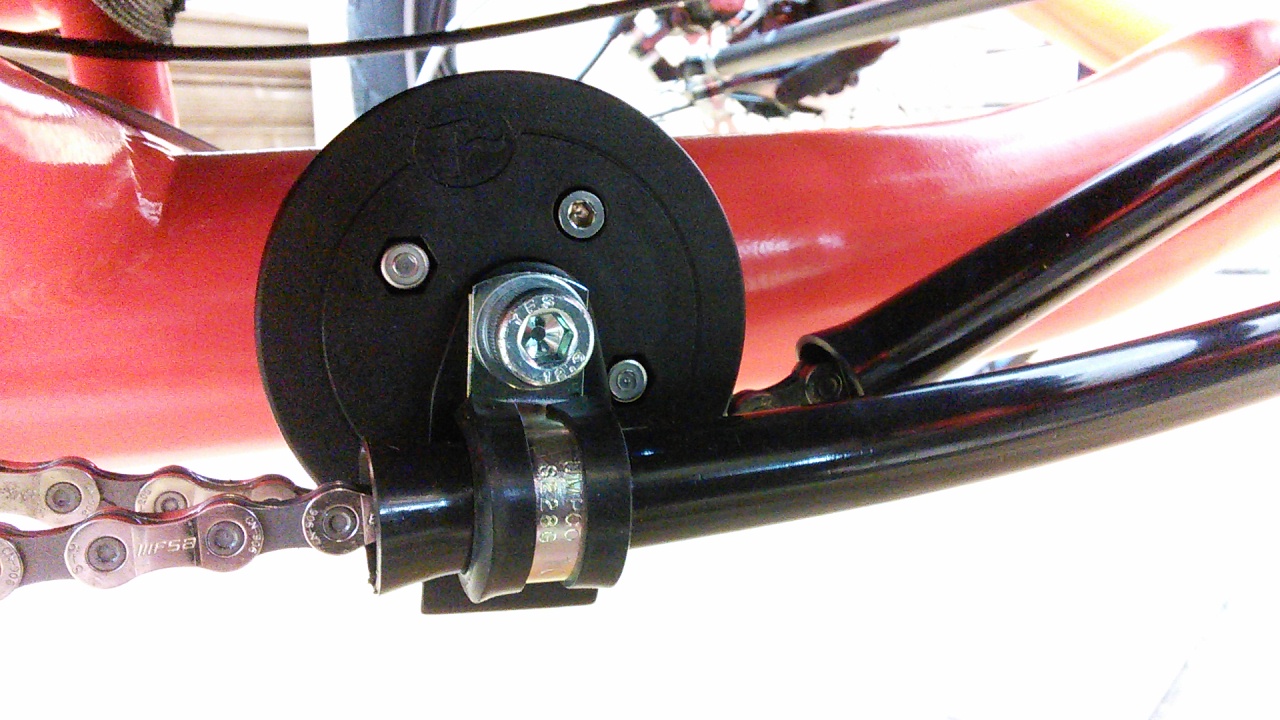 TerraCycle Sport Power Idler (2019 and Later Version) - The TerraCycle Sport Power Idler is the second best power idler on the market (second only to the Elite Power Idler). With aerospace grade ballistic nylon side plates, tough metal core, durable aluminum cog and top of the line ABEC-7 steel bearings, this rugged, workhorse idler will give you years of trouble-free improved drivetrain performance. It's solid, it's quiet, and, quite frankly, it's beautiful. For miles and miles, the Sport Power Idler will prove itself a reliable, quality addition to your recumbent. 8mm Standard Bearing 15 Tooth

---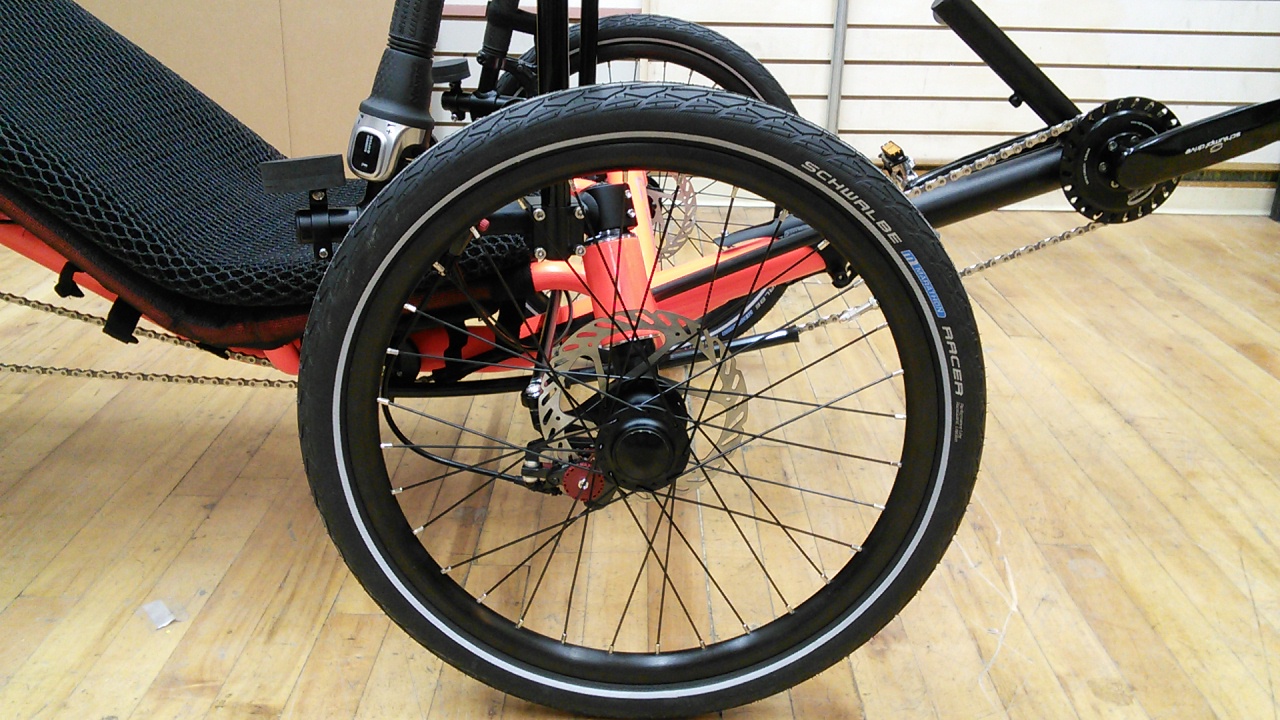 Schwalbe Marathon Racer 20x1.50 (40-406) HS429 Tire - The most popular recumbent trike tire by far. There is a reason that this tire is the default stock option on so many recumbent trikes. Every tire is a compromise of weight, speed, puncture resistance, and longevity and the Schwalbe Marathon Racer is the best option for the average trike rider.

---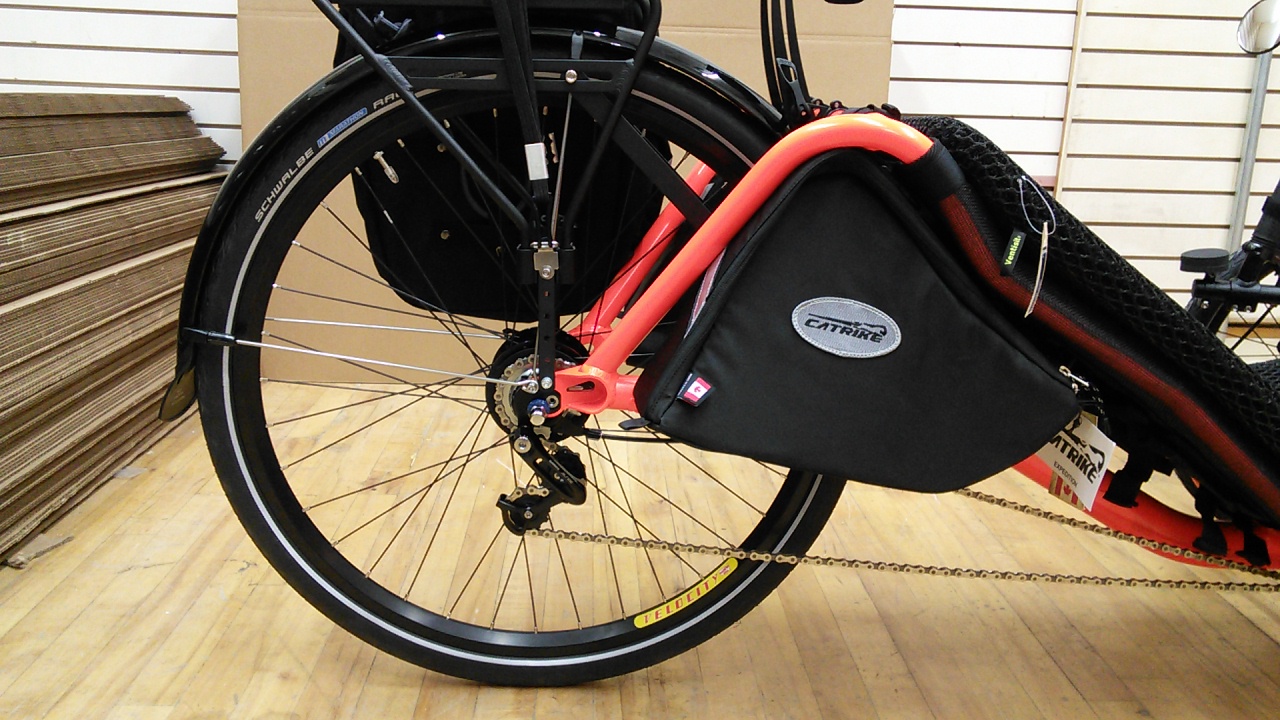 Schwalbe Marathon 26x1.5 (40-559) HS420 Tire - The tires are fast and virtually thornproof. If you will be putting a lot of miles on your trike and don't want to deal with fixing flats, these tires get our full endorsement. -WIRE BEAD -PSI: 55-100

---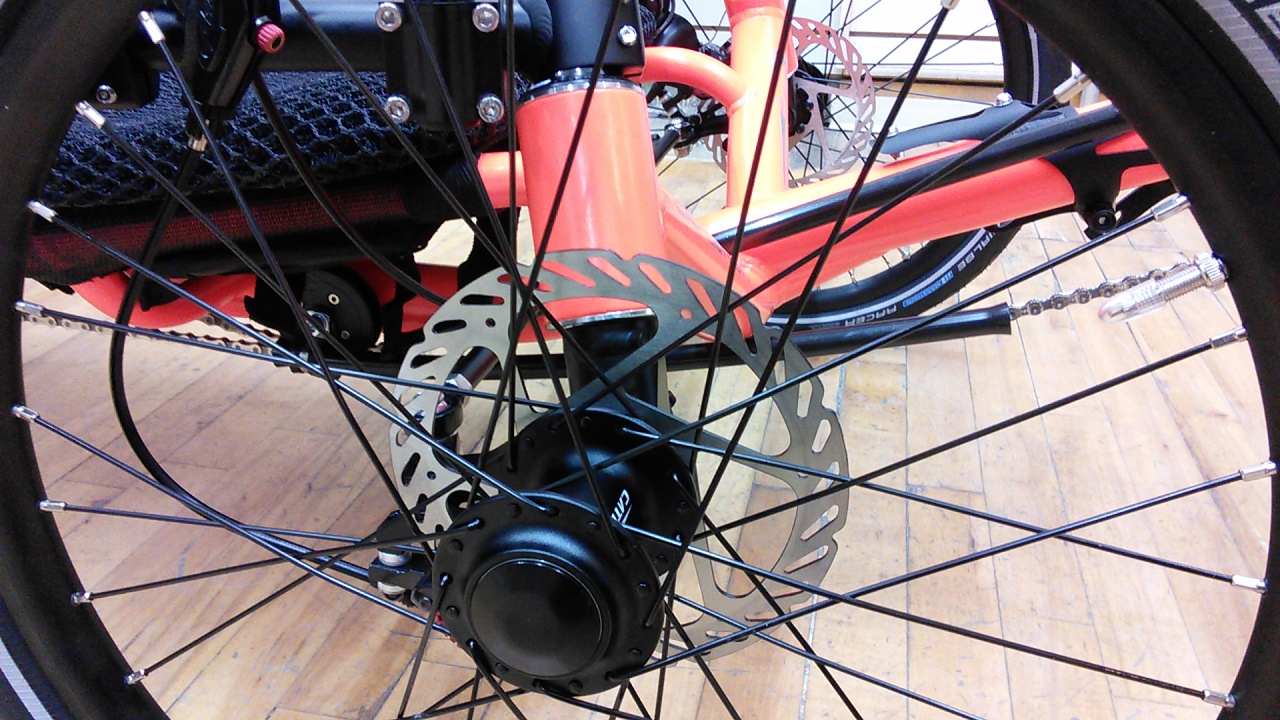 Avid BB7 Front Disc Brake Kit (pair) - This kit includes everything you need to upgrade your trike's brake system to the best mechanical disc brake system available. Perfect for for any home builds.

---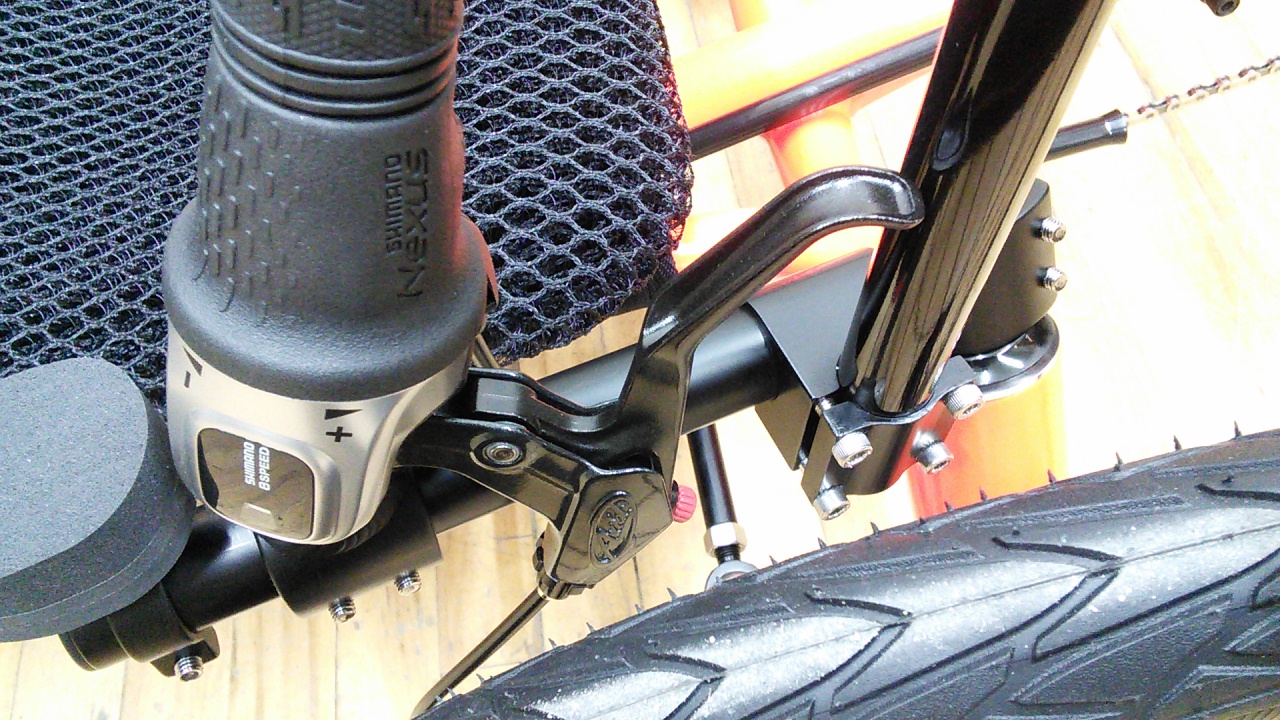 Avid Speed Dial 7 Levers (Pair) - The Speed Dial 7 brake levers allow you to change the pull leverage to get the perfect braking feel. The levers will work with all of our mechanical brakes. These levers are the perfect match for the BB7s.

---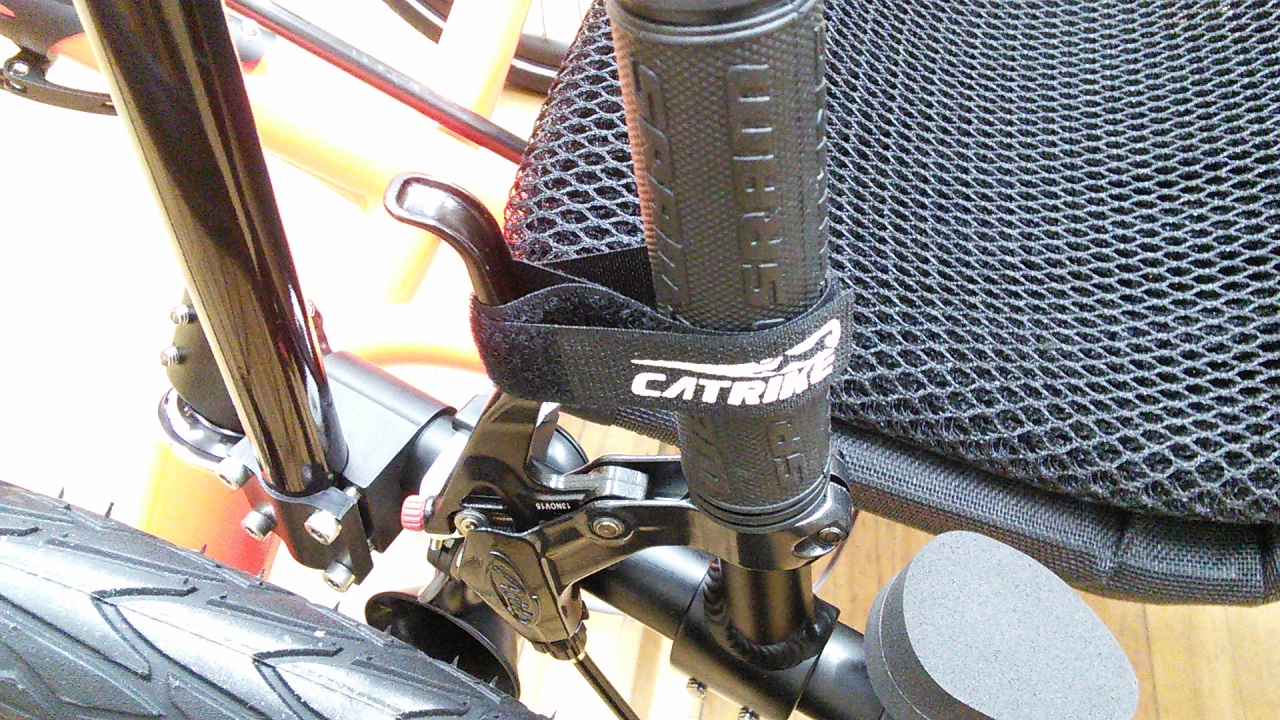 Catrike Brake Strap
---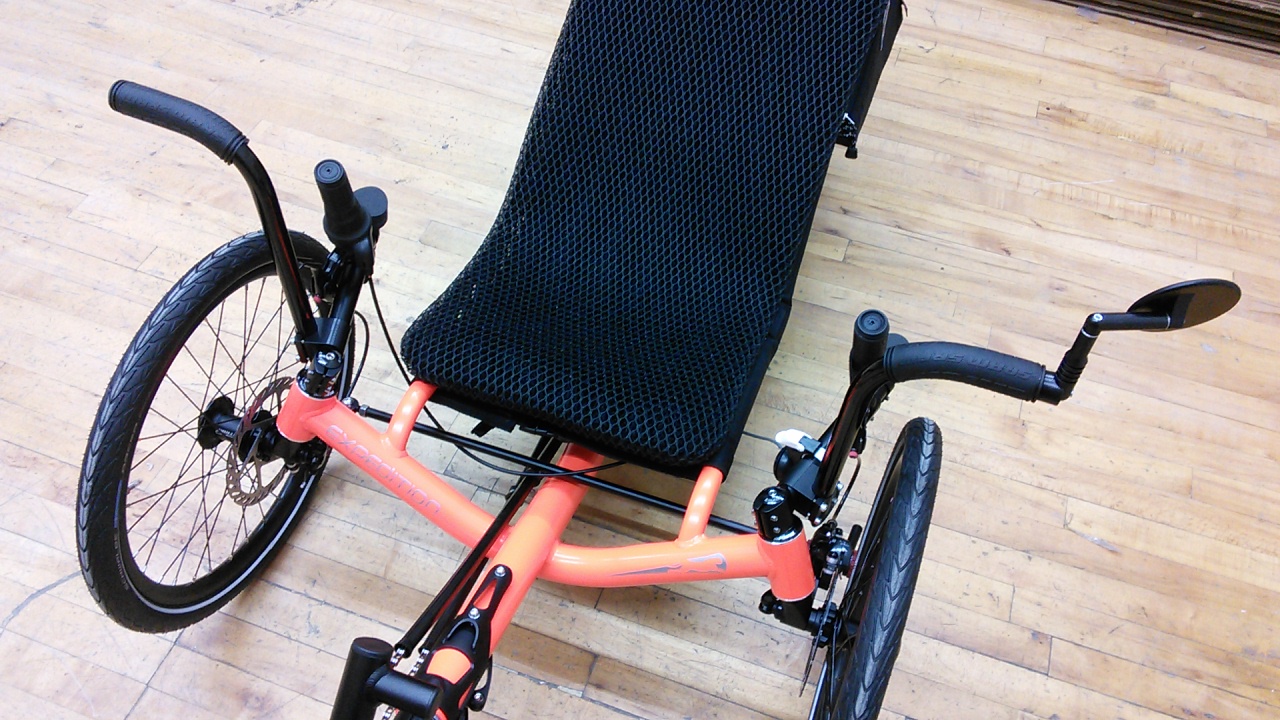 UTCustom EZ Entry Aids - These EZ Entry Aids are a beefed up version of our popular Super Mounts and include grips for grabbing. They make getting on and off of your trike a much easier task.

---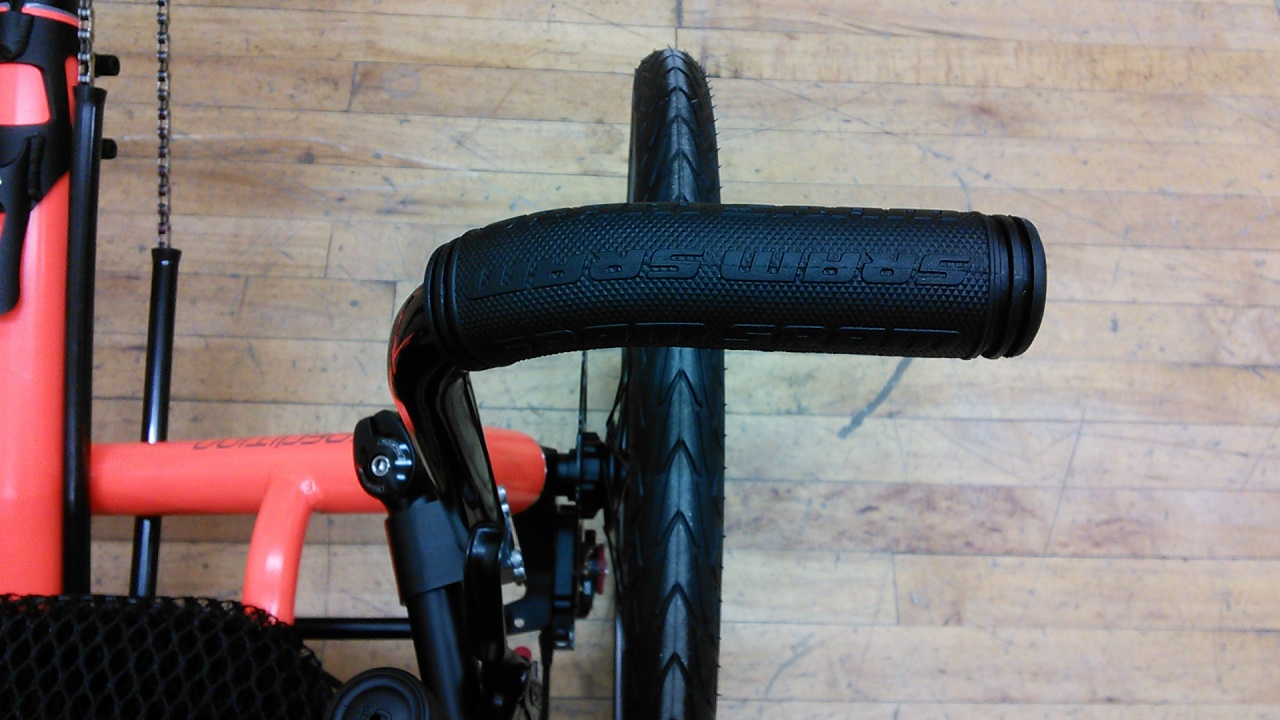 SRAM 130mm Stationary Grips - Black Pair - A great upgrade if you want to avoid slippage. The SRAM grips are sure to keep your hands on the handlebars.

---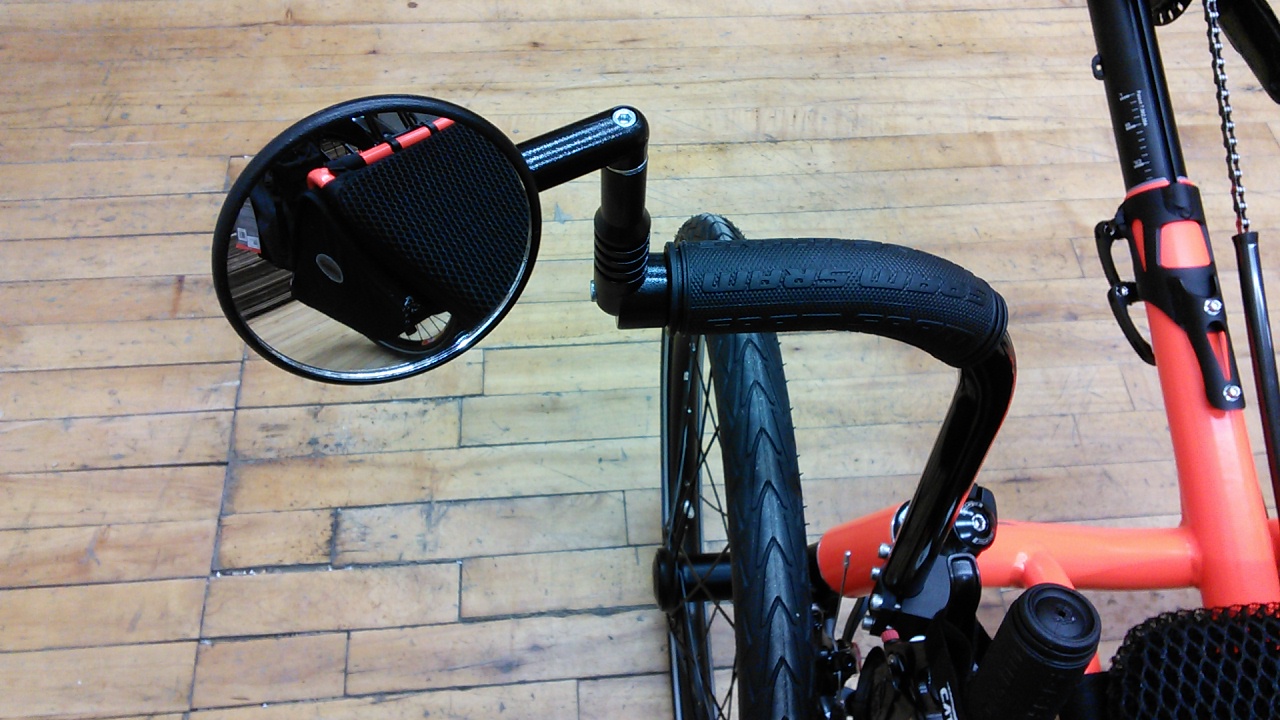 Mirrycle Mirror Adjustable Mirror - The Mirrycle Mirror is by far the most popular mirror for recumbent trikes. It is well made, attaches to any 7/8in tube or handlebar and is easily adjustable. This is an essential safety item for anyone riding a recumbent bike or trike on the street.

---

Catrike Adjustable Head and Neck Rest - Easy to adjust and very light, the Catrike Neck Rest is a great upgrade to your trike.

---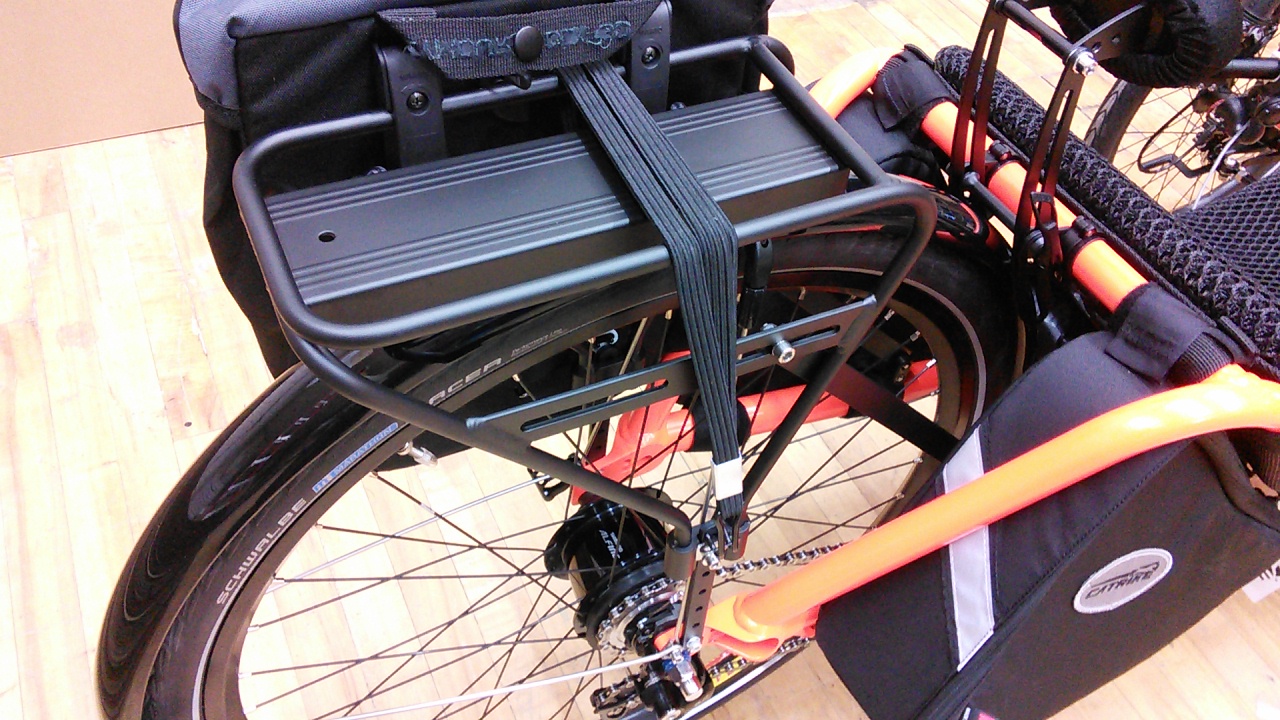 Utah Trikes Rack with Catrike Mounting Hardware - Our custom adjustable rack comes with the clamps you need to connect it to any of the Catrike models. It fits on 20-inch models like the Catrike Villager and Trail and also on the larger models like the Expedition and the 700, allowing you to carry up to 65 lbs of extra cargo! PLEASE INFORM US IN CUSTOMER MESSAGE WHAT CATRIKE MODEL THE RACK WILL BE INSTALLED ON

---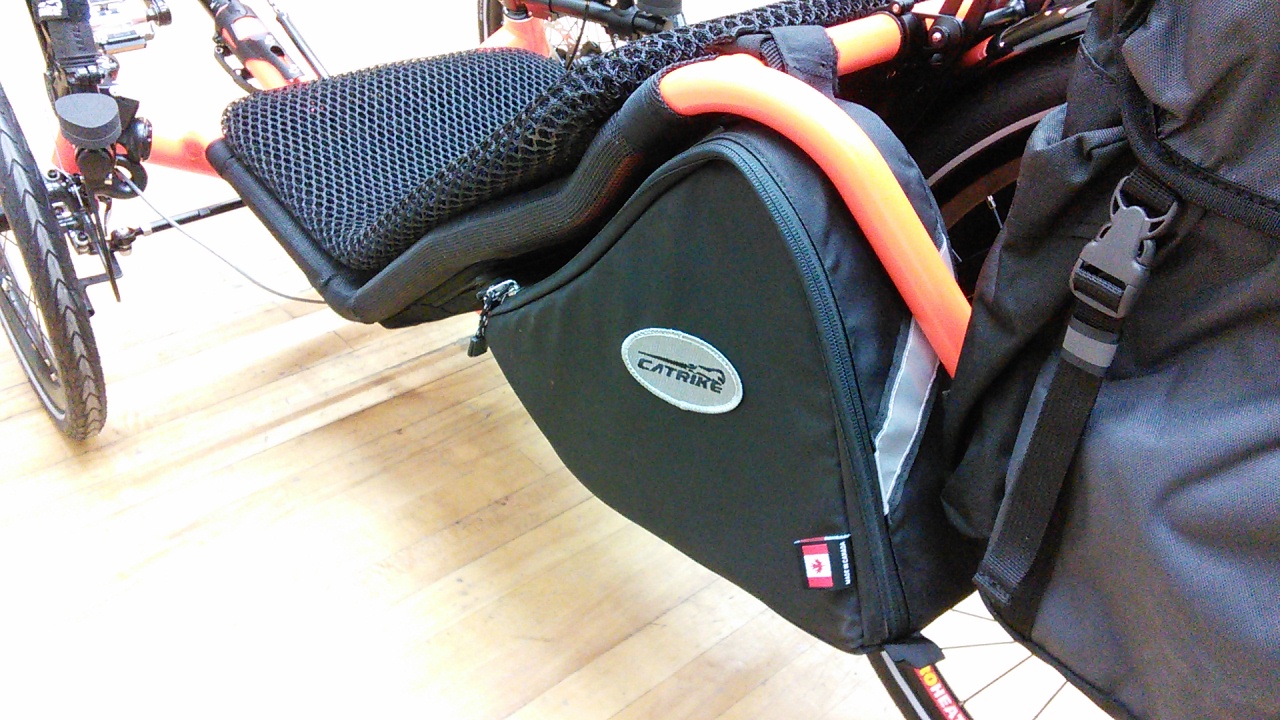 Catrike Arkel Bags (pair) - Dash/Villager/Trail/Pocket - The Arkel bags are custom made to fit in the area under the rear of the seat. Easy access allows you to get quickly to what you need. Carry everything you need for your next outing. This version will fit the Pocket and any pre-2012 Villager, Trail, and Dash models

---
---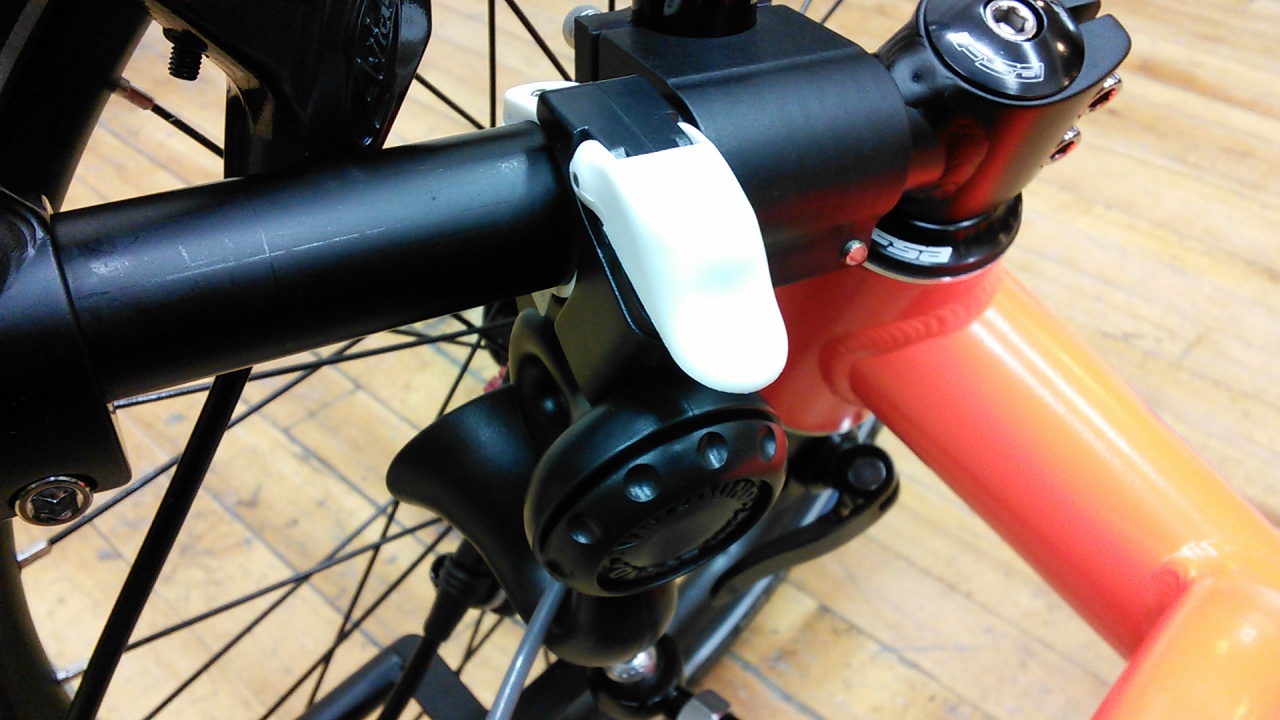 Delta AirZound Rechargeable Air Powered Horn - 115db - An air horn that can be mounted on any handlebar and refills with any bike pump. -No batteries or cartridges required -Volume control switch -Clamp for mounting on 22-26mm handlebar -Refills with any bike pump -Please note that clamps and knobs pictured in red are actually white

---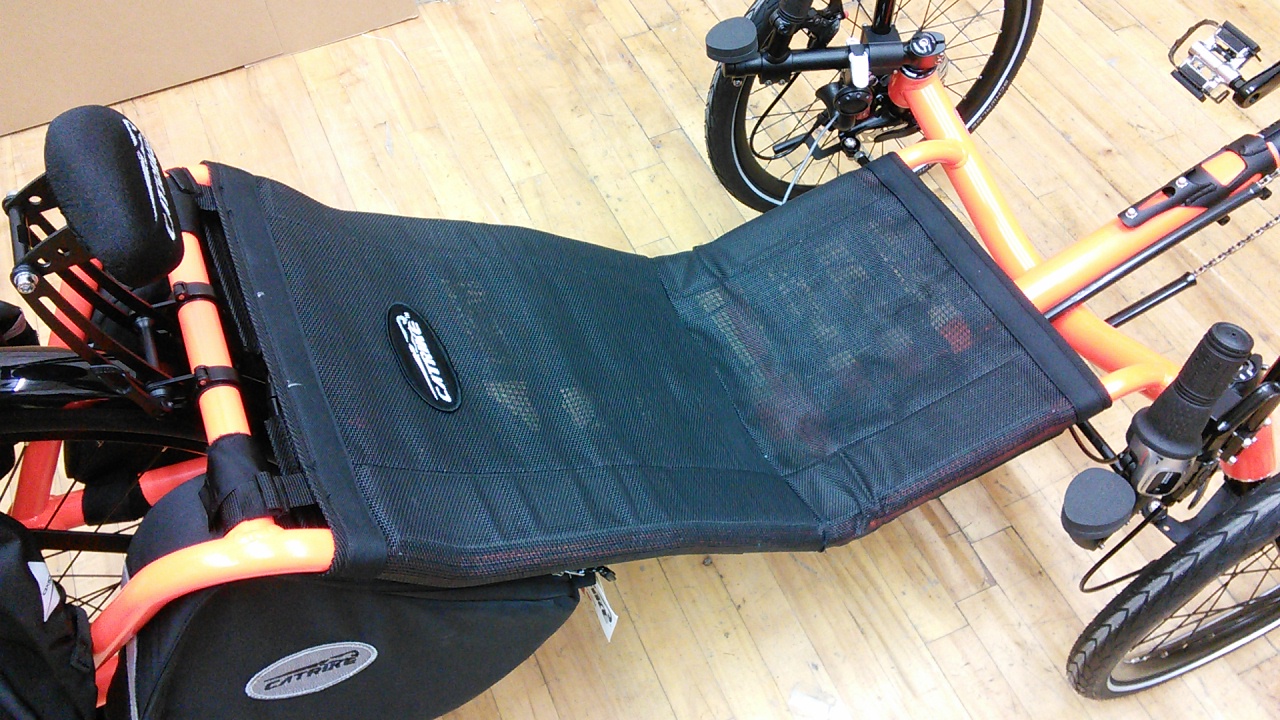 2020 Catrike Spaceframe Seat Mesh - Catrike Expedition and Pocket Replacement - This is the plush pocketed replacement seat mesh for Catrike Expedition and Catrike Pocket models. The Catrike Space Frame Sport Seat Mesh is now even better, lighter and slicker, with buckles and padded side bolsters. It is a breeze to remove and wash. It is made with a very high quality material, breathable and resistant. It also includes pockets for wallet, cell phone, keys, and other small items. Also a built-in air pump holder. Fits 2020 and later Pockets and Expeditions.

---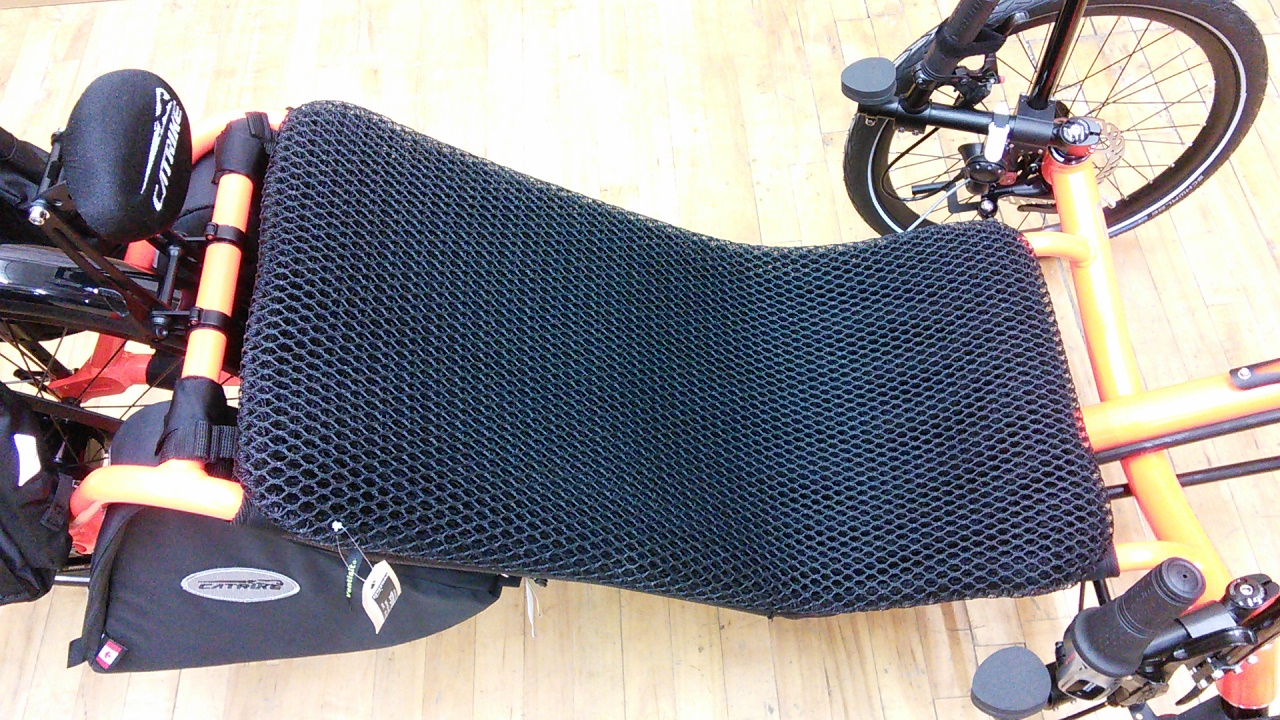 Ventisit Seat Pad 80x40 cm Comfort (3cm thick) - For Catrike / HP Velo - For added comfort on your Catrike, simply add a Ventisit pad. Highly breathable, incredibly light and very comfortable. The wide model is designed to overlap the seat rails. (If out of stock, takes 3 to 4 weeks to get in.)

---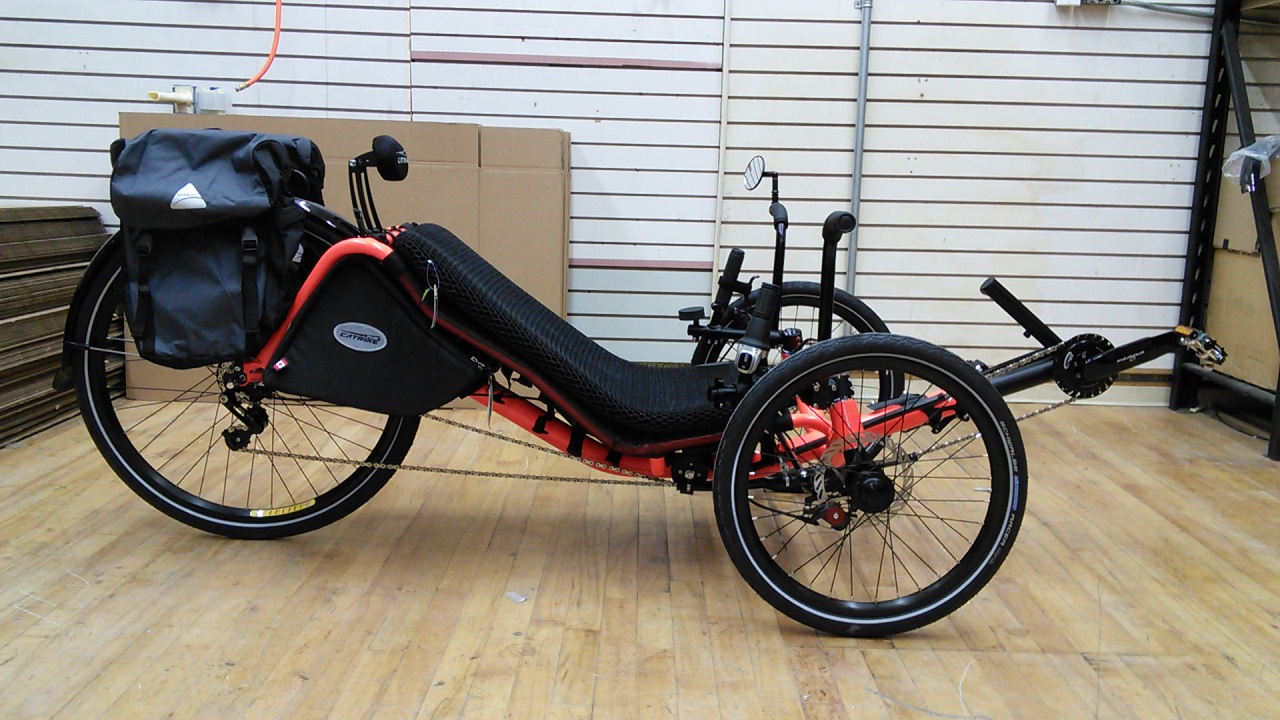 ---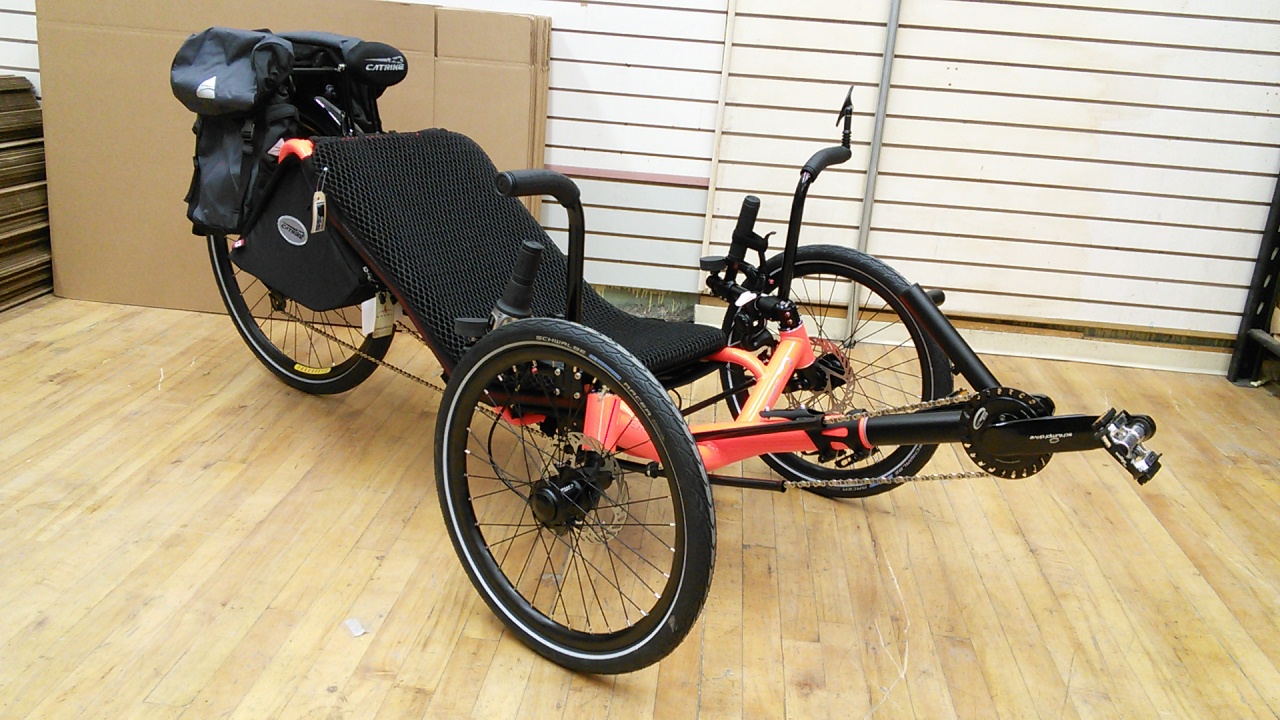 ---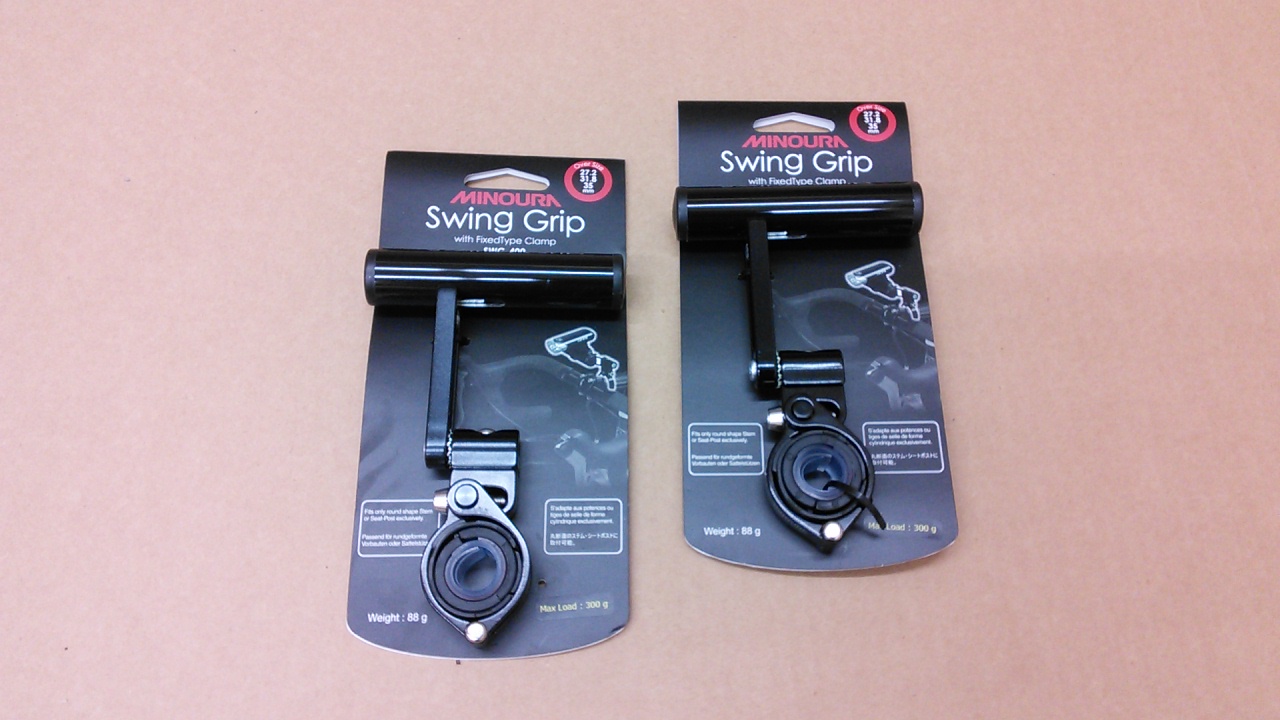 Minoura SwingGrip Accessory Mount Holder - The Minoura SwingGrip is a favorite accessory for recumbent bicycles and tadpole trikes. The most popular use is to mount it on the derailleur post on the recumbent trike boom. An easy way to add headlights or a computer display.

---
---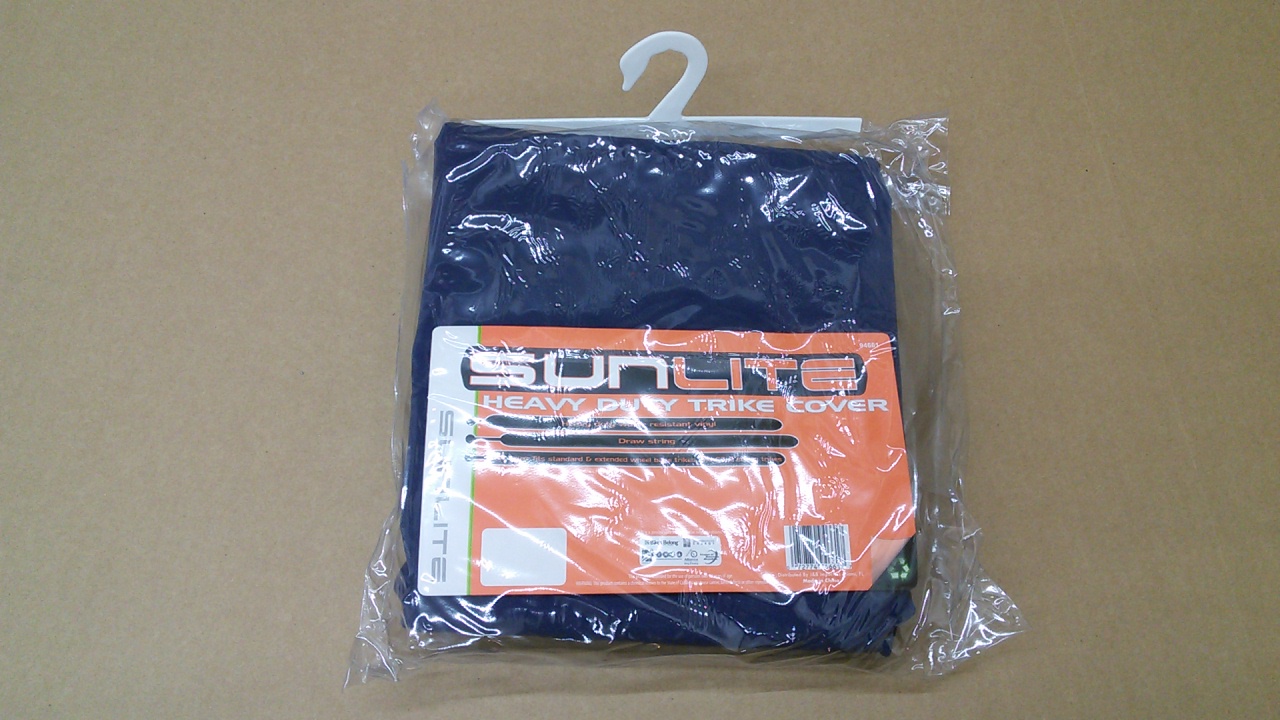 Sunlite Heavy Duty Trike Cover - As much as we don't like it, sometimes the trike has to be put up. Maybe there's no space in your garage and it needs to be stored outside. Maybe there is space in your garage but you don't want dust on your beautiful trike! This Sunlite heavy duty trike cover fits standard and extended wheel base adult trikes and all recumbents, delta and tadpole alike. It's compact and easy to take with you and it'll keep your trike safe from dust or from the harsh elements. DIMENSIONS: 72 x 31 x 44 inches

---