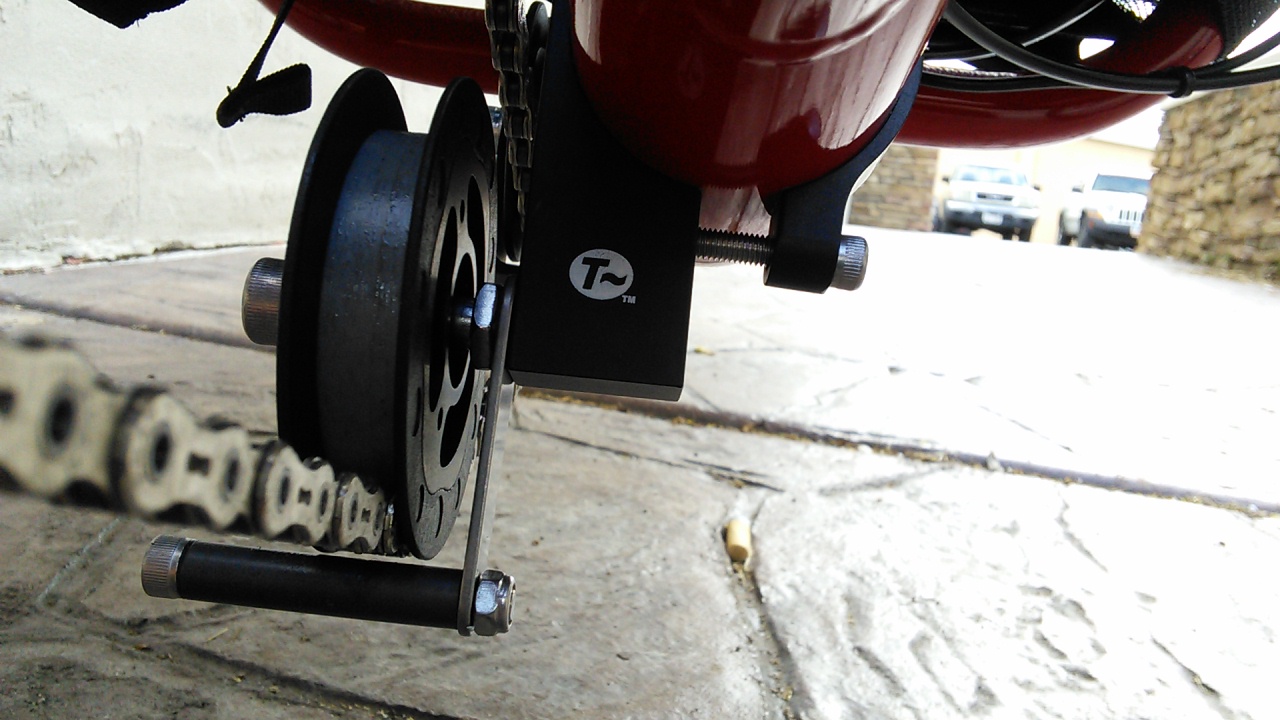 Catrike Clamp On Elite Return Idler Kit by TerraCycle
- Terracycle Clamp on idler mount is composed of a Return idler, Single sided clamp on chain keeper, and custom stainless bolt. This kit is for Catrike Riders who wish to eliminate all of their return side chain tube by running the chain path through an additional idler. The kit can be mounted either in front of or behind the trikes cross arm depending on how where the boom is set for length.
---

TerraCycle Sport Power Idler (2019 and Later Version) - The TerraCycle Sport Power Idler is the second best power idler on the market (second only to the Elite Power Idler). With aerospace grade ballistic nylon side plates, tough metal core, durable aluminum cog and top of the line ABEC-7 steel bearings, this rugged, workhorse idler will give you years of trouble-free improved drivetrain performance. It's solid, it's quiet, and, quite frankly, it's beautiful. For miles and miles, the Sport Power Idler will prove itself a reliable, quality addition to your recumbent. 8mm Standard Bearing 15 Tooth

---
---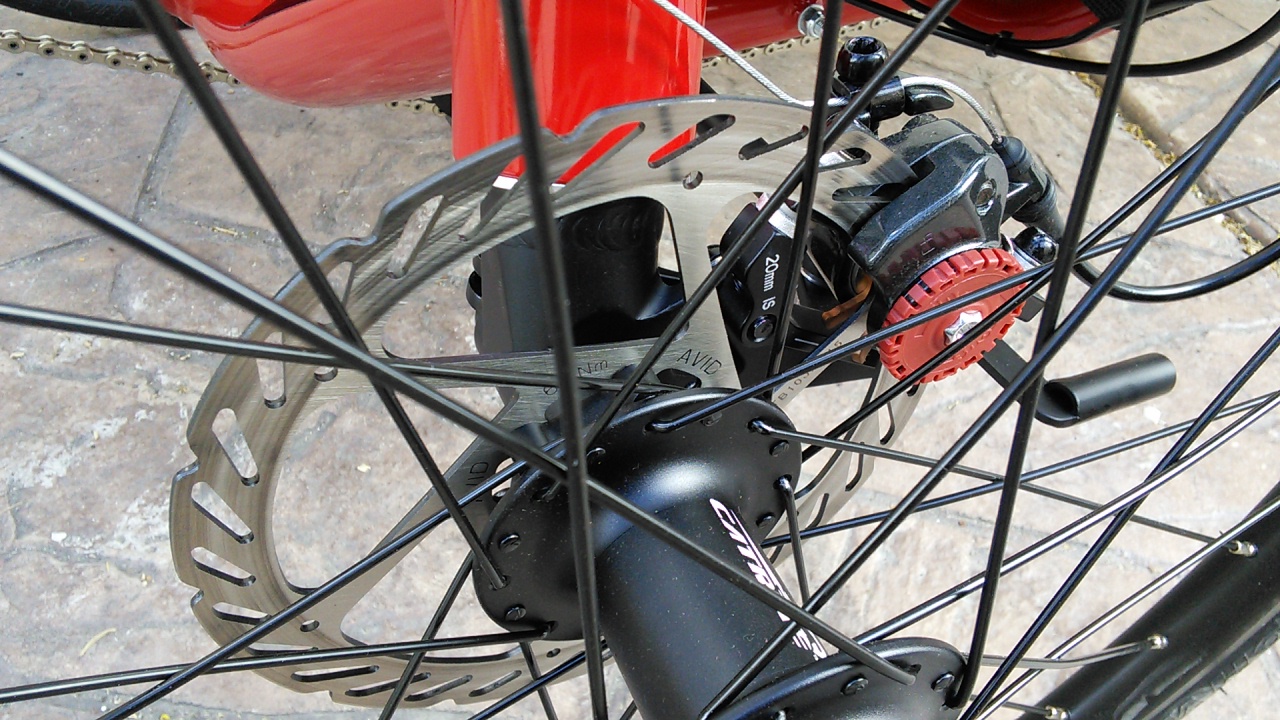 Avid BB7 Front Disc Brake Kit (pair) - This kit includes everything you need to upgrade your trike's brake system to the best mechanical disc brake system available. Perfect for for any home builds.

---
---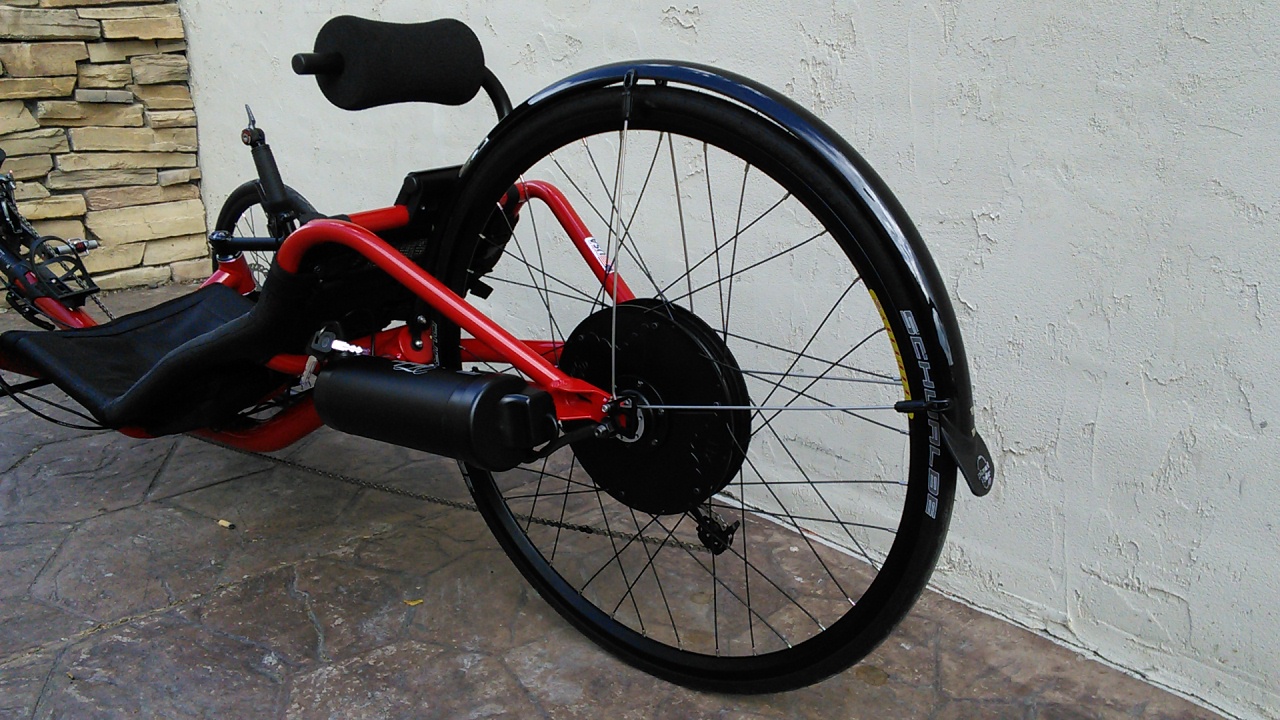 Schwalbe Durano Plus 700x23C (23-622) HS464 Folding Bead Tire - Maximum puncture protection for race machines! The Durano Plus has a SmartGuard belt for extremely effective protection against penetration punctures. BEAD: Folding PSI: 85-145

---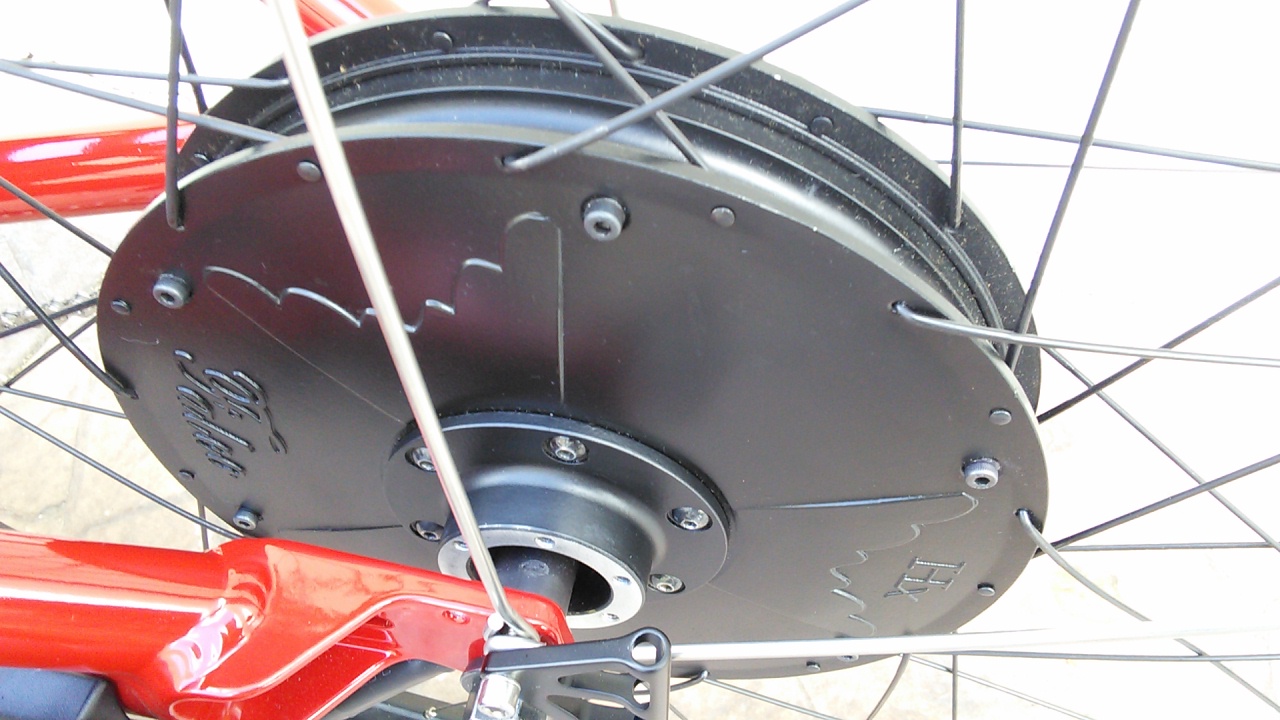 Falco Hx-500W-MT Hub Motor with Throttle - 5-Phase Motor Technology with integrated controller, 40Nm Max. Disc Brake, Free Wheel Adaptors, Torque Arm, Torque are included. Throttle is also included.
Battery, Freewheel, Torque Sensor, Consoles, and wheelbuilding are not included.

---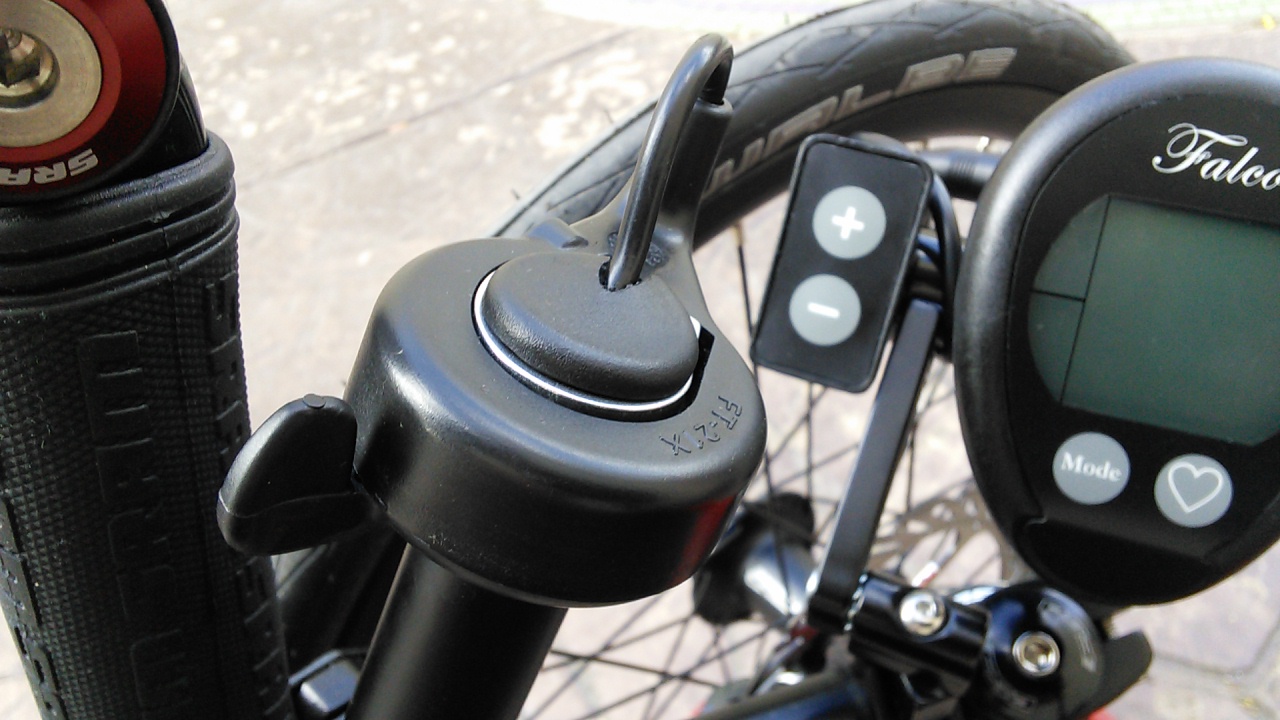 ---
---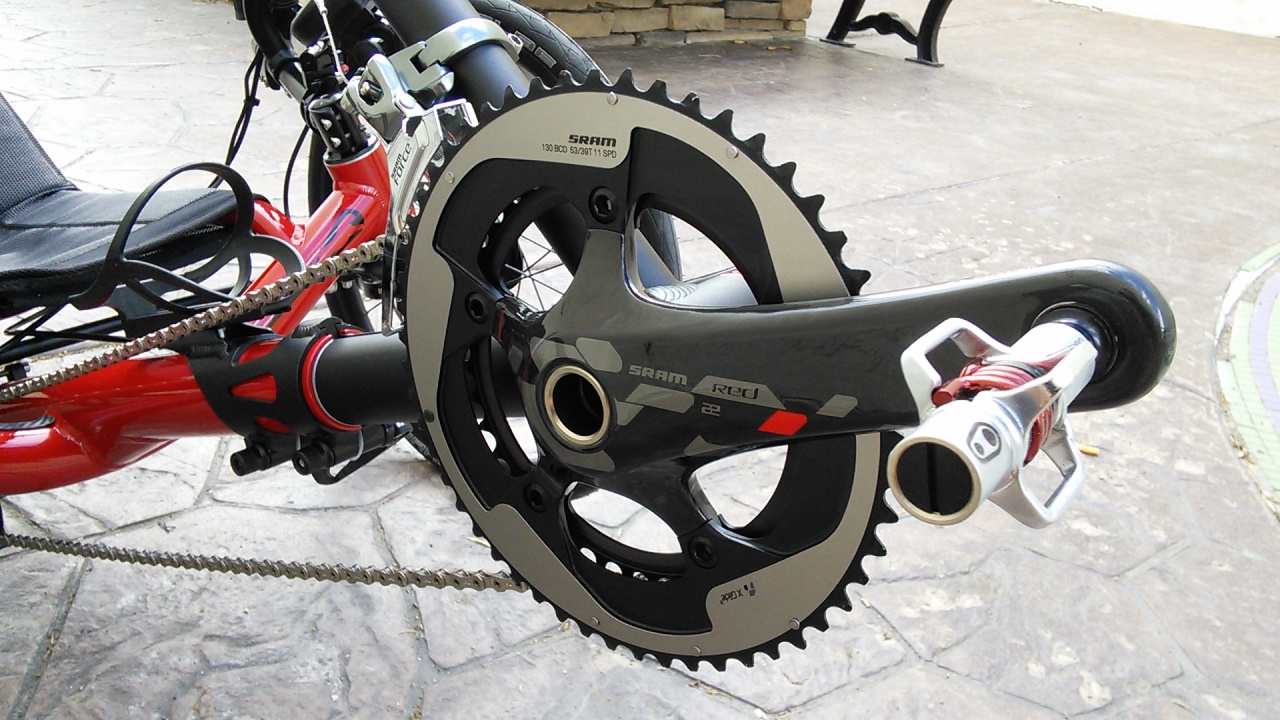 ---
---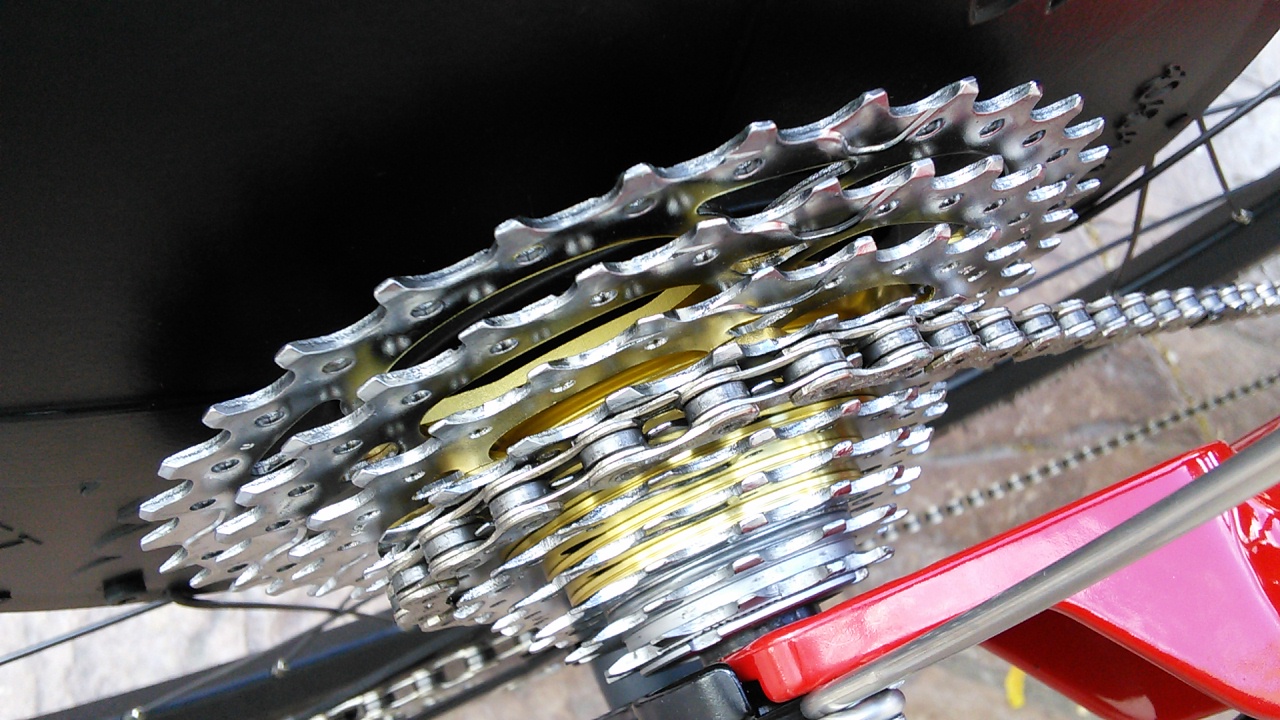 SRAM PG-1050 10-Speed 11-36t Cassette - The PowerGlide 1050 cassette offers an innovative approach to 10-Speed cassette design. Our cassette performance is optimized by material choice, tooth profile and shift ramp design for quick and positive index shifting. The cassette shifts efficiently and positively in all high performance situations.

---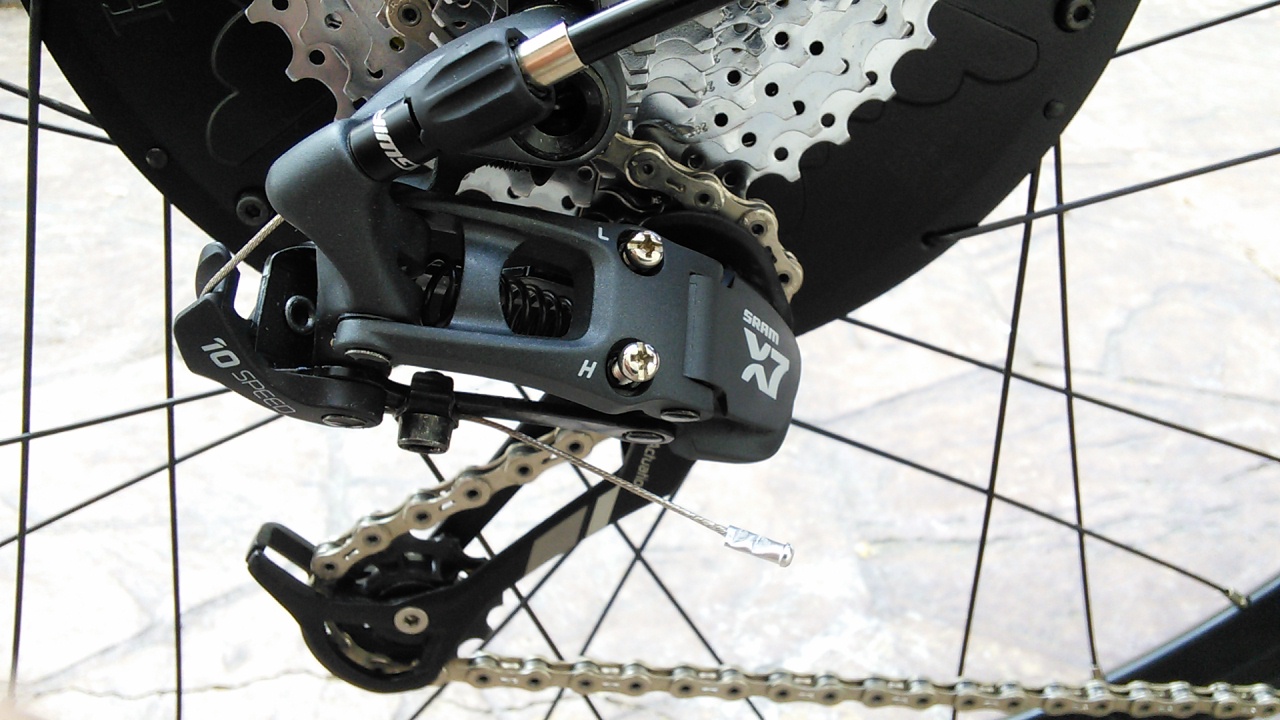 SRAM X7 10-Speed Rear Derailleur - This Mountain Rear Derailleur supports wide range cassettes and up to a 36T cog for low climbing gears. Features SRAM Exact Actuation for precise and dependable 10 speed performance.(SALE)

---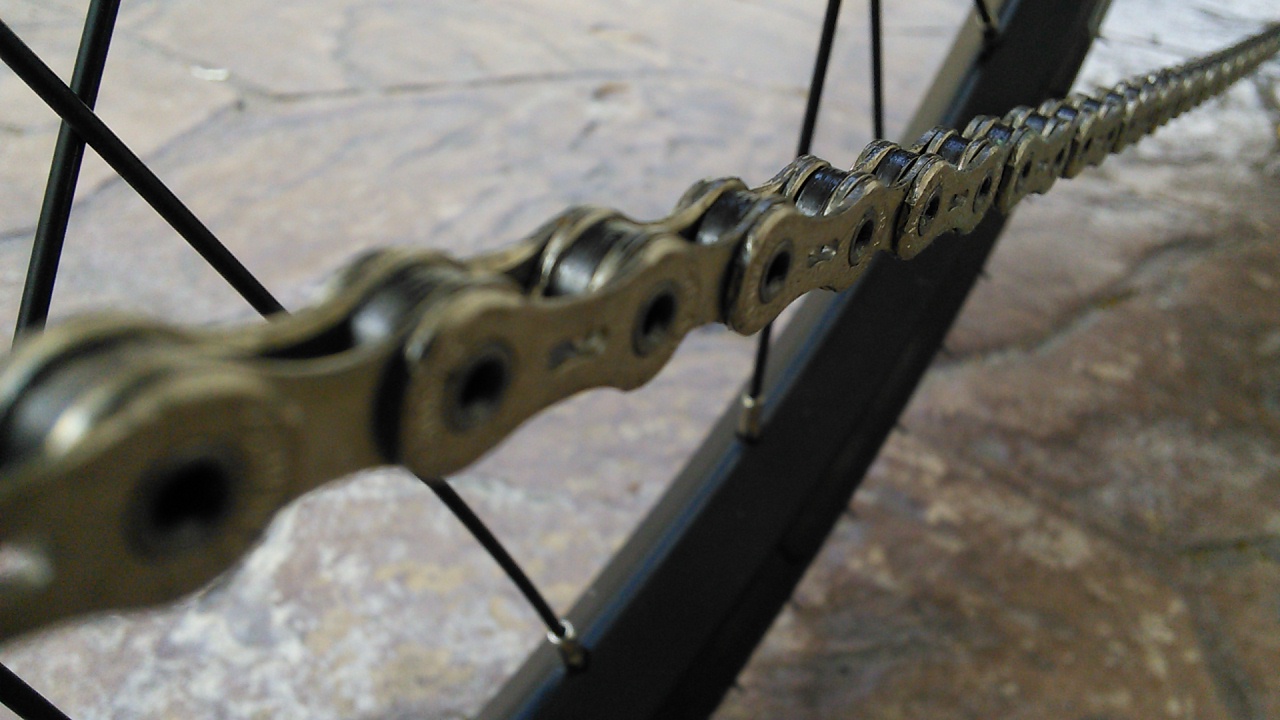 SRAM PC-1091R Chain with PowerLock - 10 Speed 114 Links - Professional quality chain uses SRAM's strongest pin to side plate joining method. Suitable for road and MTB drive trains. -Hollow pins joined with the flush-rivet process, SRAM's strongest riveting technology -PowerLock non-reusable connecting link is included -Compatible with SRAM and Shimano 10-speed drive trains 1091R has cutouts n the outer links -Width: 5.95mm You will need three chains for most trikes

---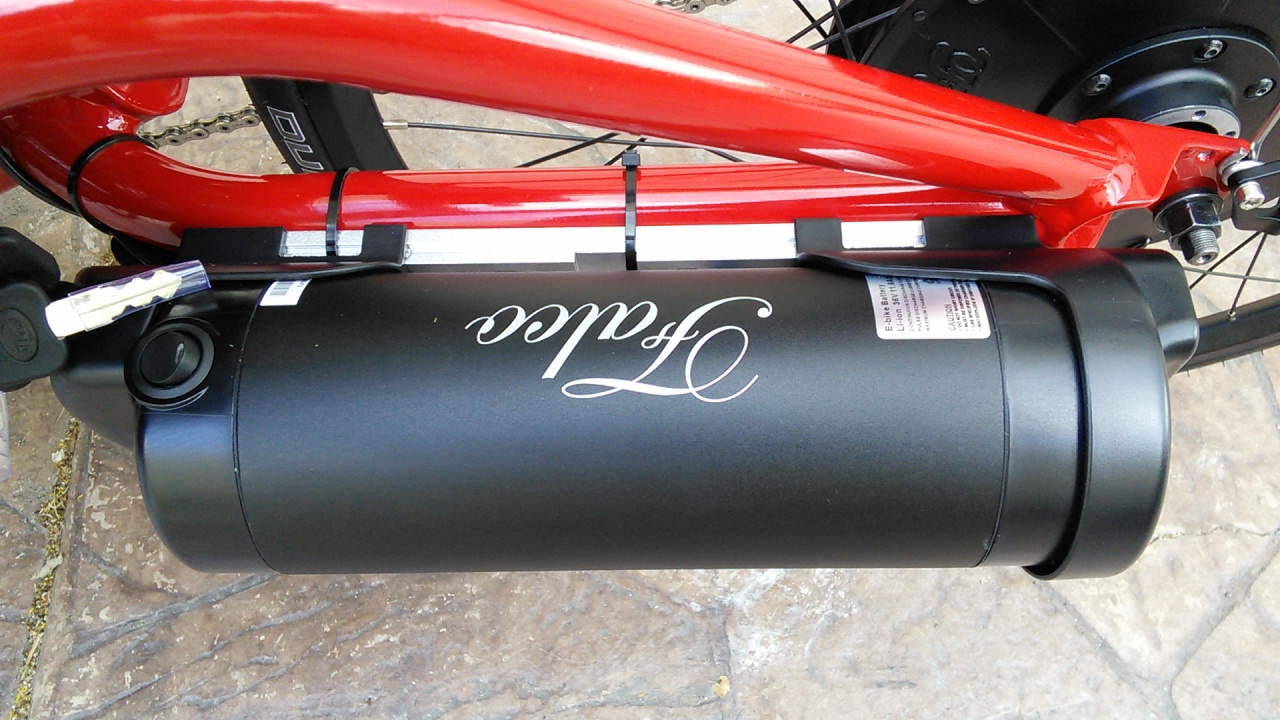 Falco Hx Bottle Battery Pack (Charger + Holder Included) 36V x 11.6Ah - The pack merely weighs 2.5 kg (5.4 lbs.) and it delivers 417Wh of energy (36V, 11.6Ah). The pack has a number of primary as well as secondary protections. The packs use Lithium Ion Rechargeable battery cells from Panasonic (Cell Model NCR18650PD). Typical cell capacity is 2880mAh and minimum cell capacity is 2730mAh. The packs uses 10S4p configuration.

---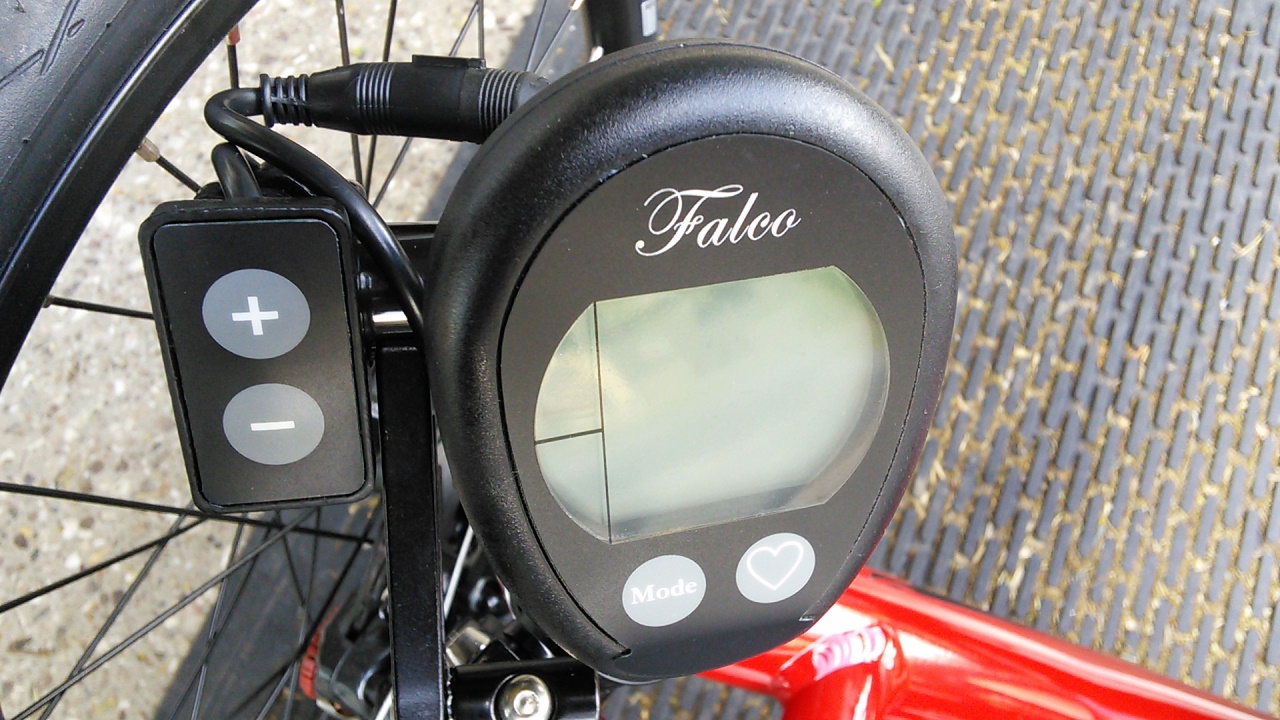 Falco Hxd Console + Charger (off-Road) - ANT+ Wireless Console including Buttons and Charger (Unrestricted)

---
---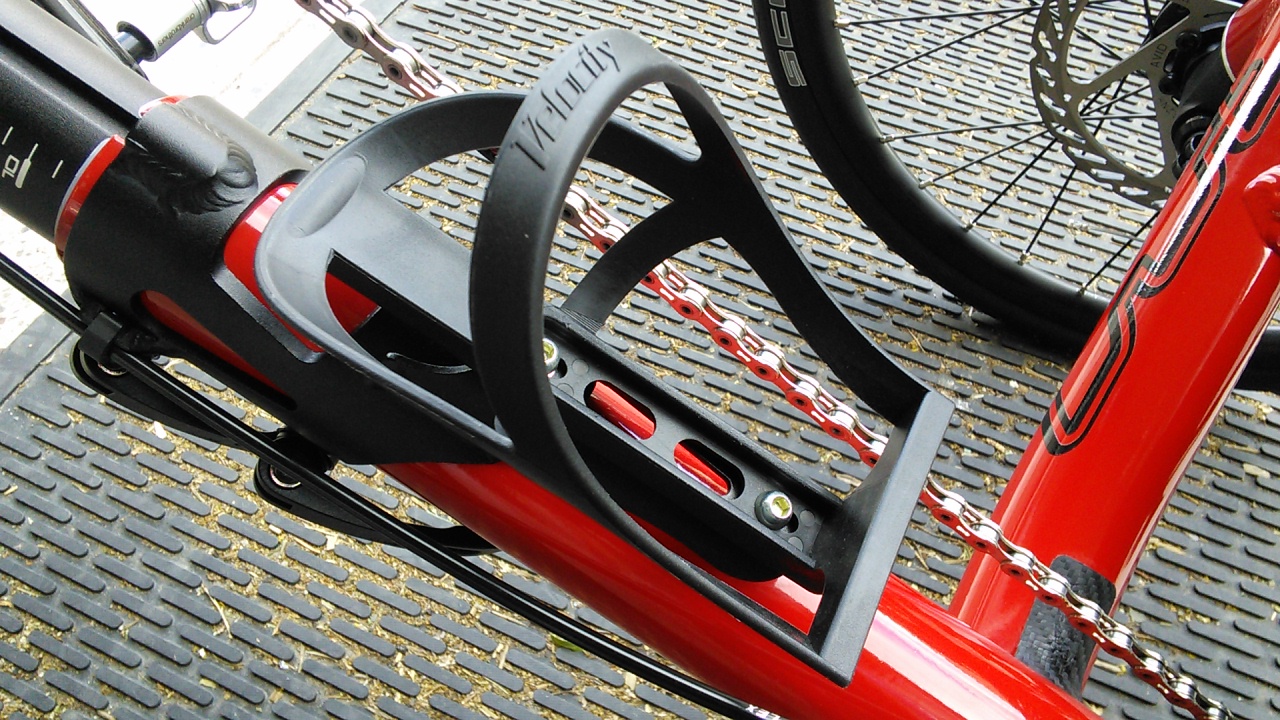 Velocity Bottle Trap Water Bottle Cage - Black - The Velocity water bottle cage is lighter than your average metal cage, and it's more effective in keeping your bottle with you. Featuring a more enclosed design, this cage is great for Recumbents that have a bad habit of throwing bottles out of standard cages.

---