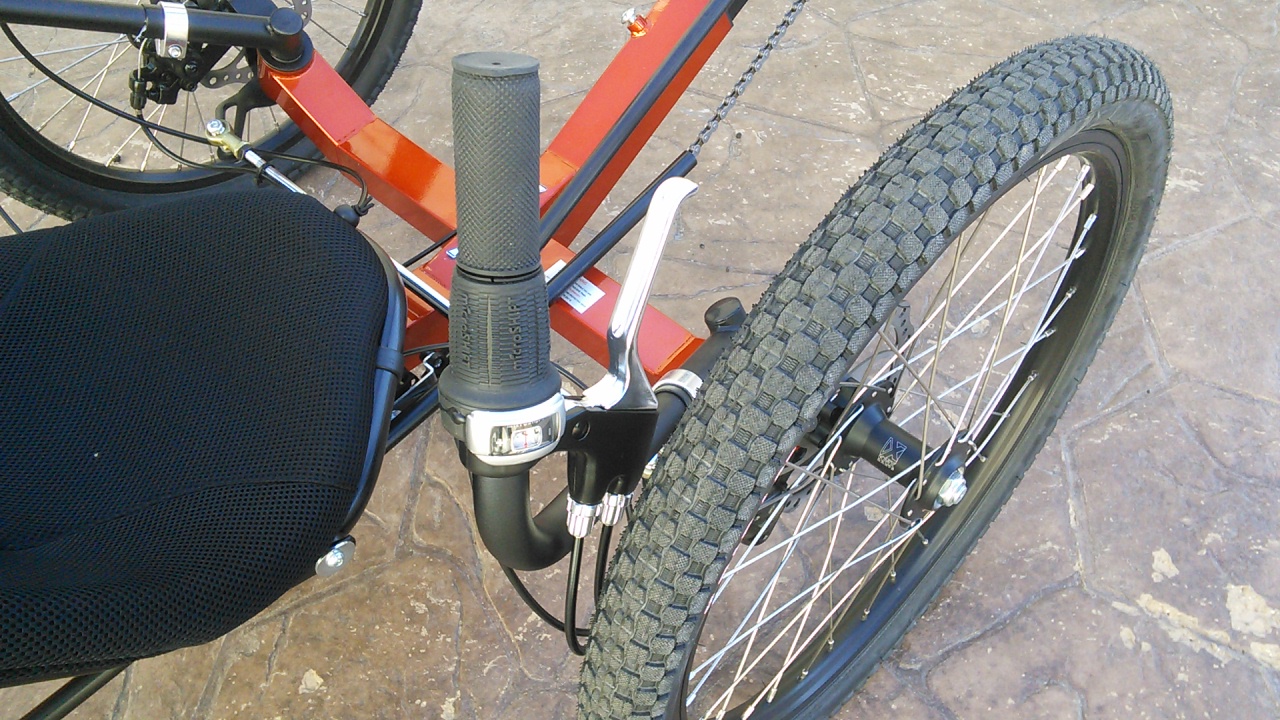 One Hand Brake Control Lever - LEFT Side Dual Pull
- Do you need to operate all of the controls with one hand? Do you prefer to have no brake-steer? If you answered yes to either question, order this dual control brake lever! It's a single lever that operates both brakes and is compatible with all trikes we currently sell. -The Double Barrel lever pulls two long-pull brakes simultaneously -Forged aluminum lever and cast aluminum bracket -Three-finger design
---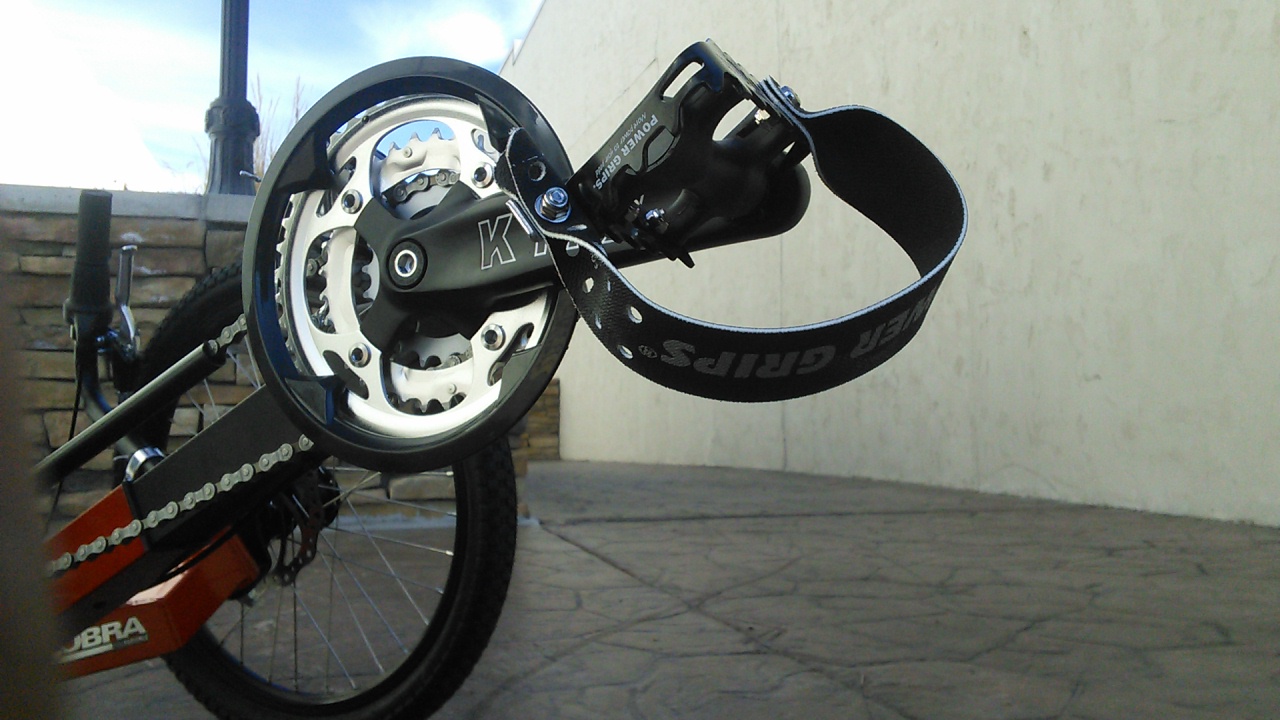 Power Grip Sport Pedal and Strap Set - Don't want to have your feet come off the pedals but don't want to wear special cycling shoes? Helping you avoid the hassle of special shoes, the Power Grip straps hold your feet securely on the pedals while wearing your favorite pair of sneakers. A favorite option on many recumbent bicycles and trikes. To use, just put your feet through the straps at an angle. When your foot straightens out the straps lock against your shoe. Simple and effective.

---
---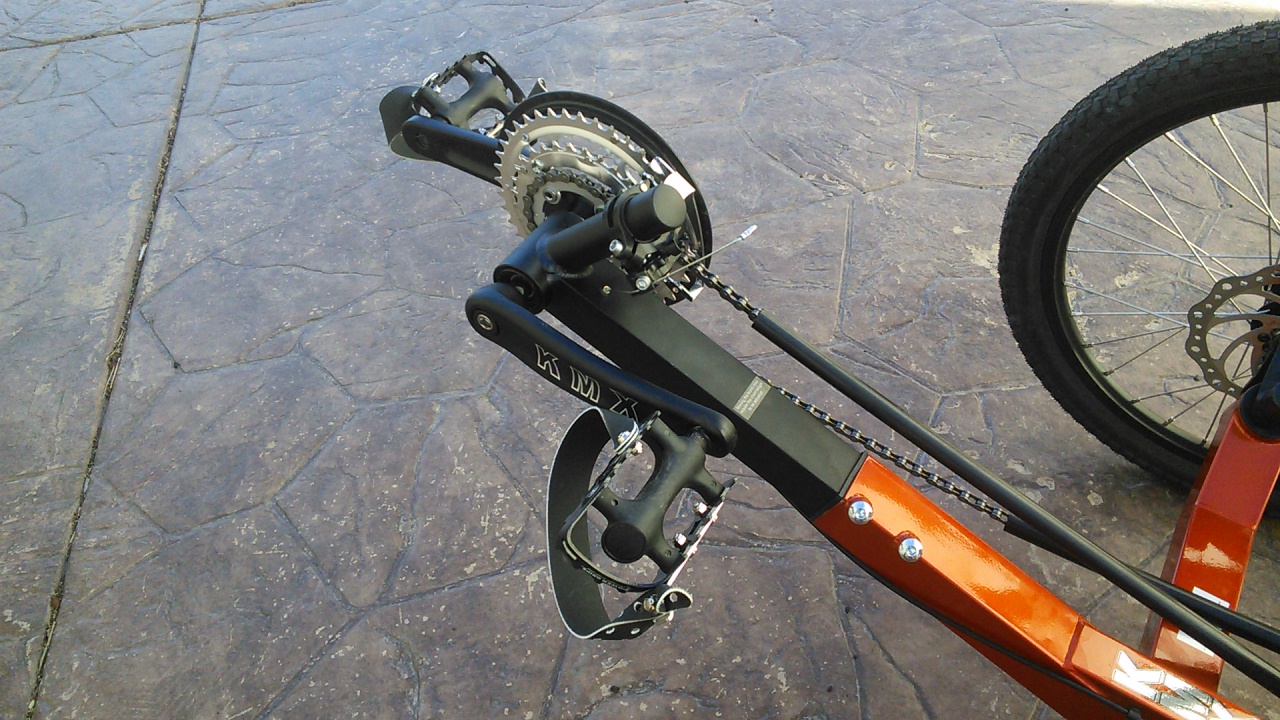 KMX XL Boom w/derailleur post - An extra long boom for KMX Karts. Sometimes people are tall. Trikes are for tall people, too!

---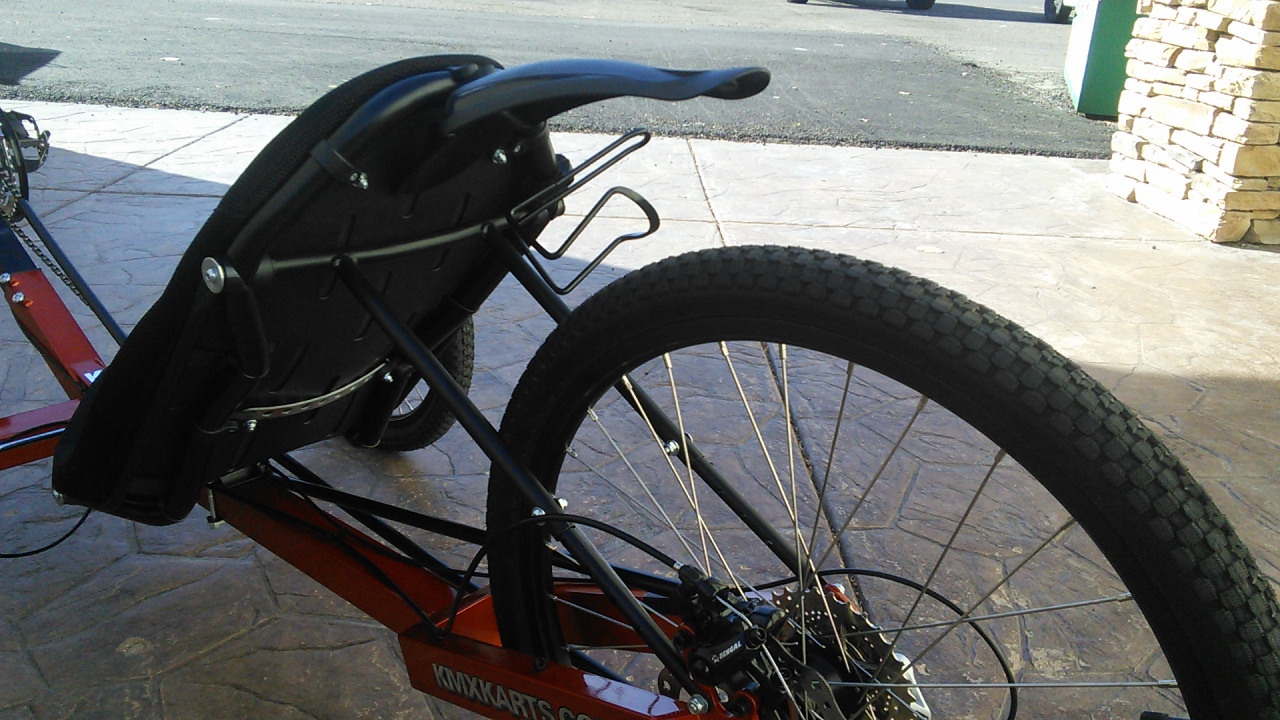 OUT KMX Rear Mudguard Fender - Who likes dirt, sand, mud or water hitting the back of their head as they ride? That's right. No one. This minimalist fender looks sharp and works on several other brands of trikes. It comes stock on all our KMX Karts.

---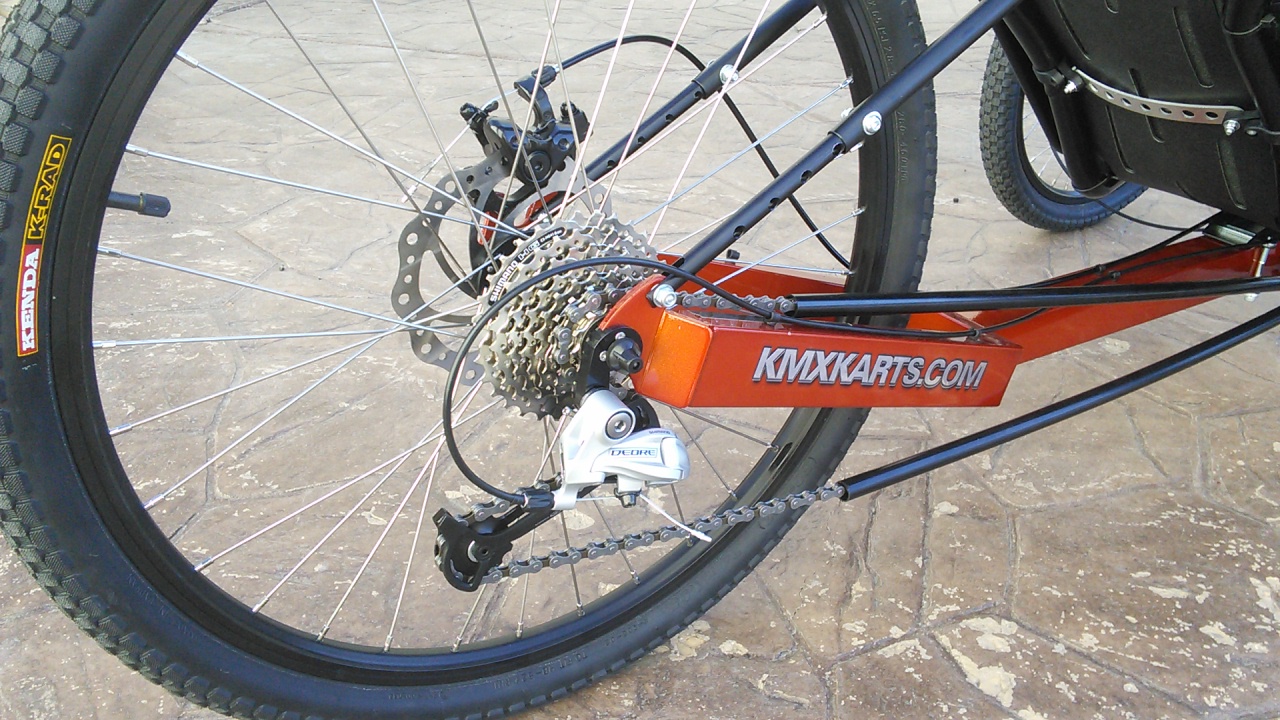 ---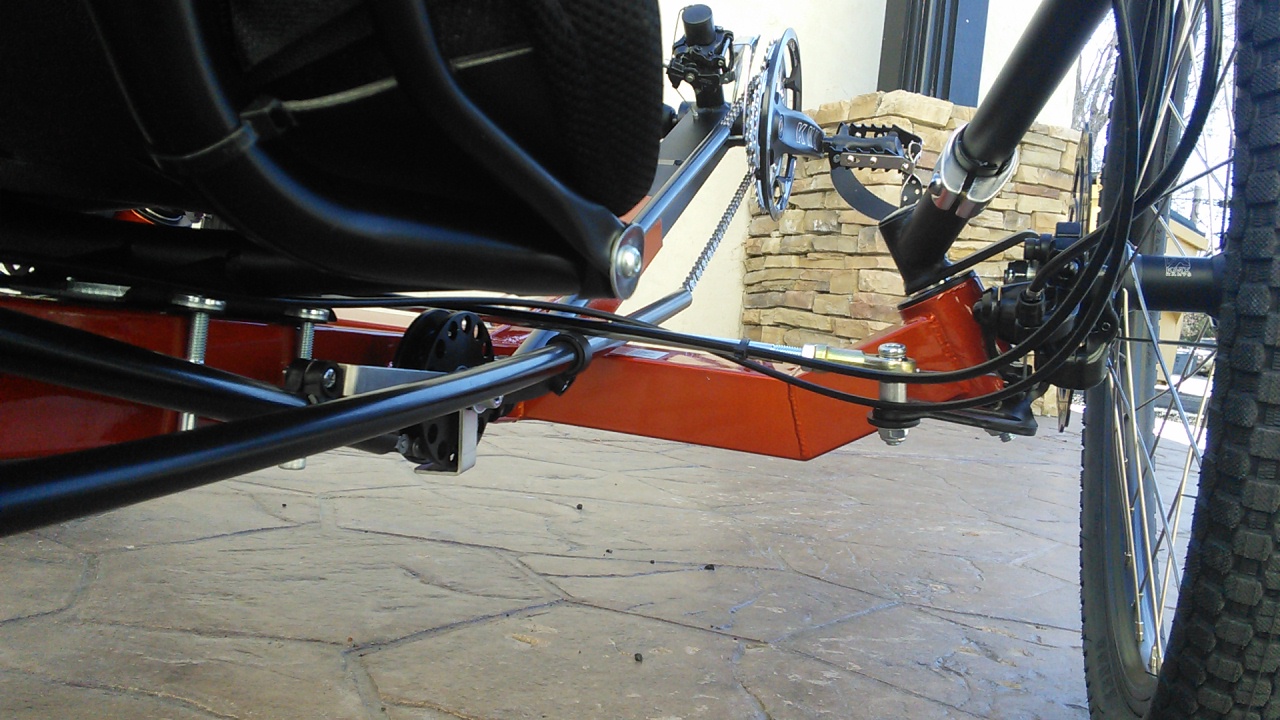 ---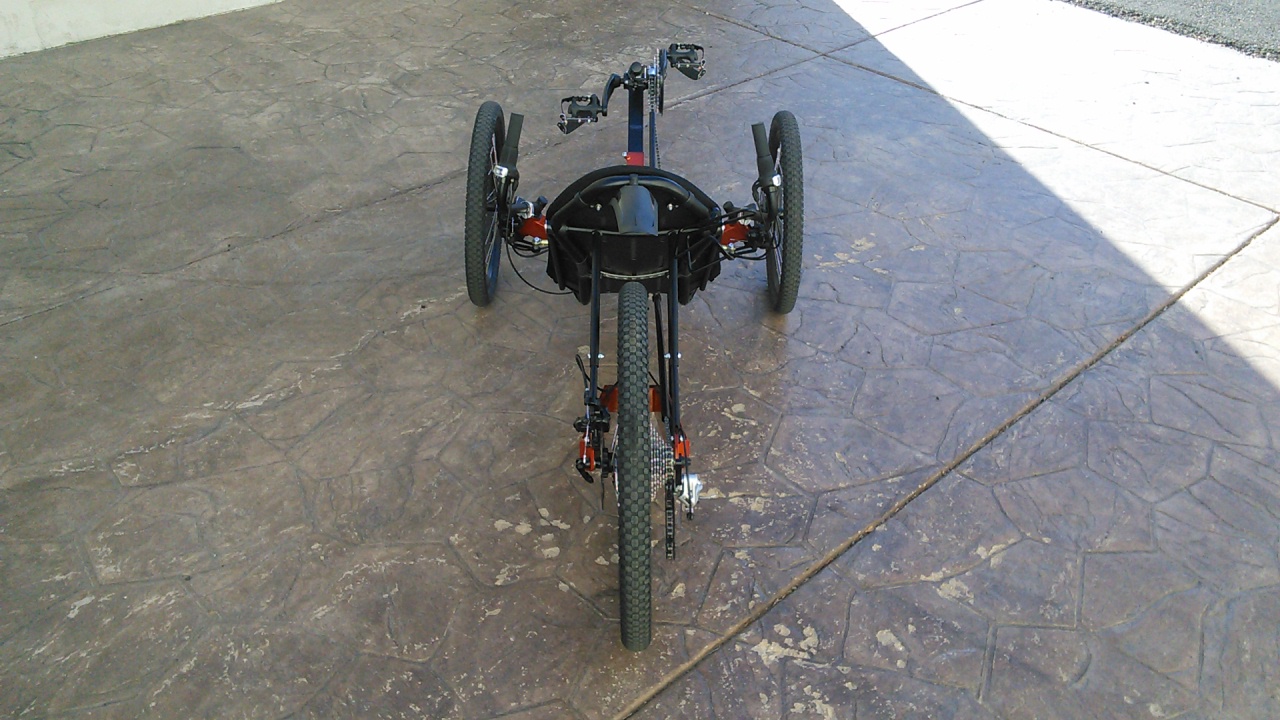 ---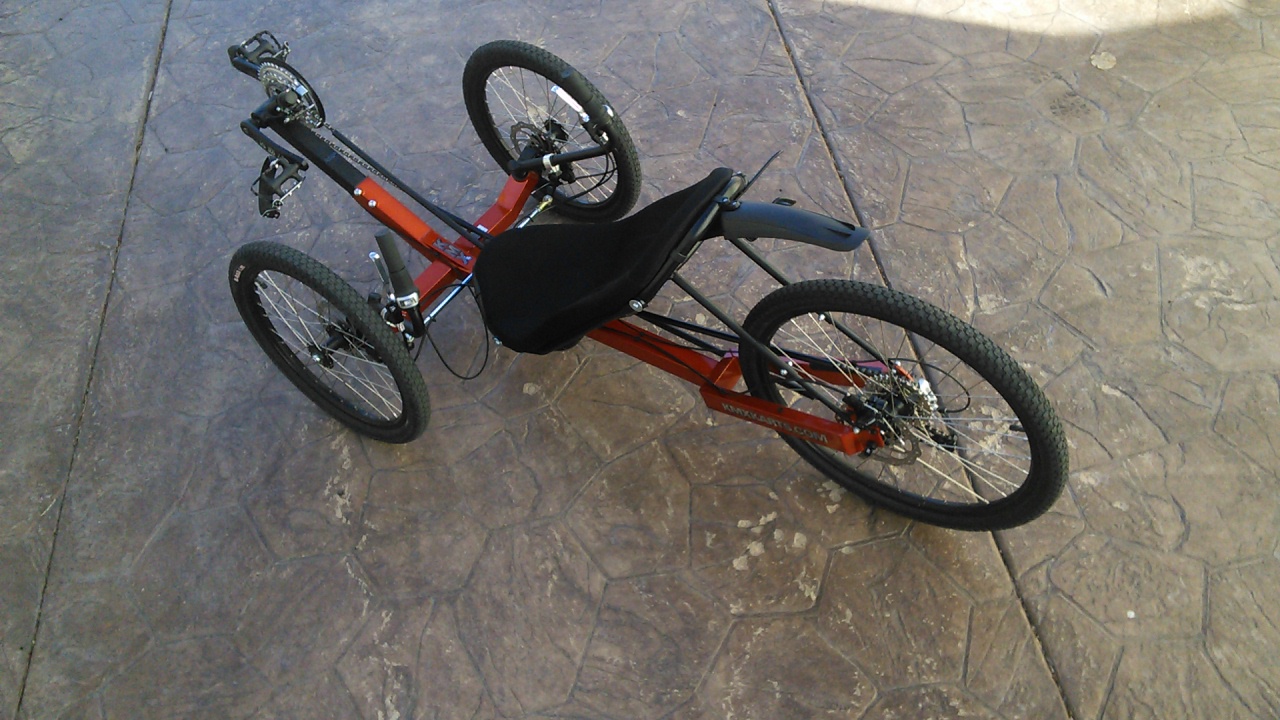 ---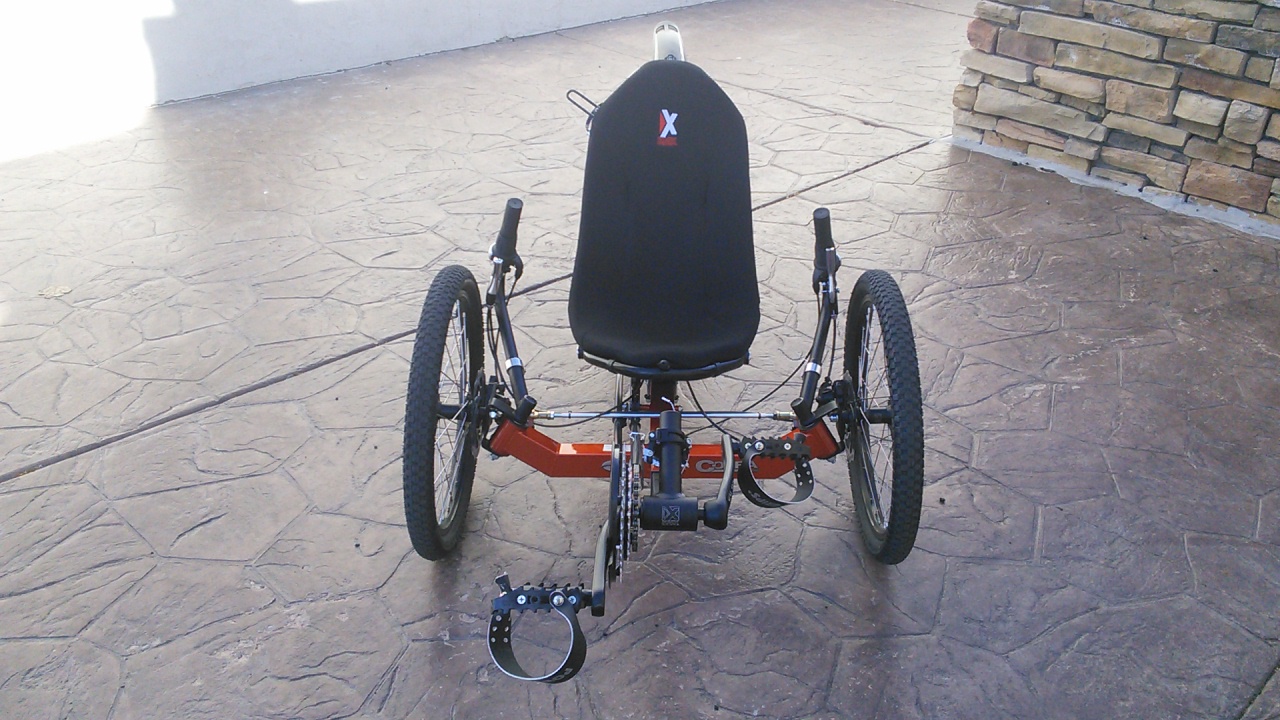 ---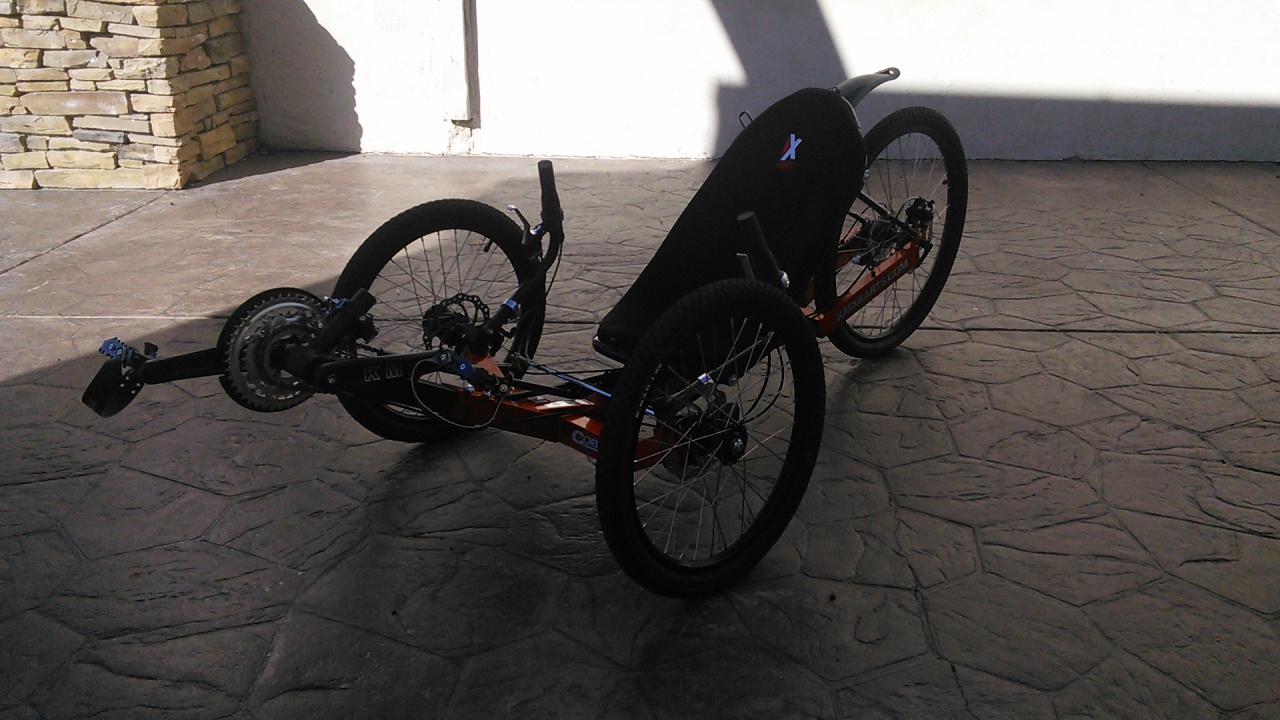 ---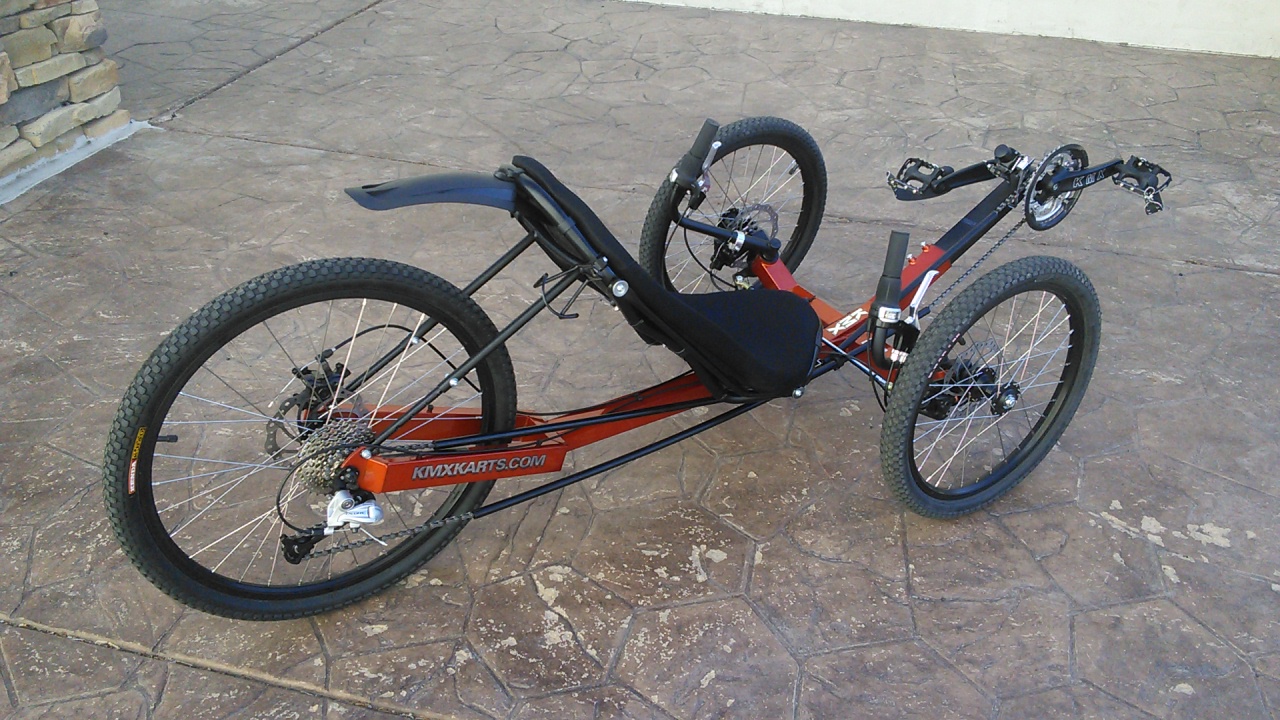 ---
---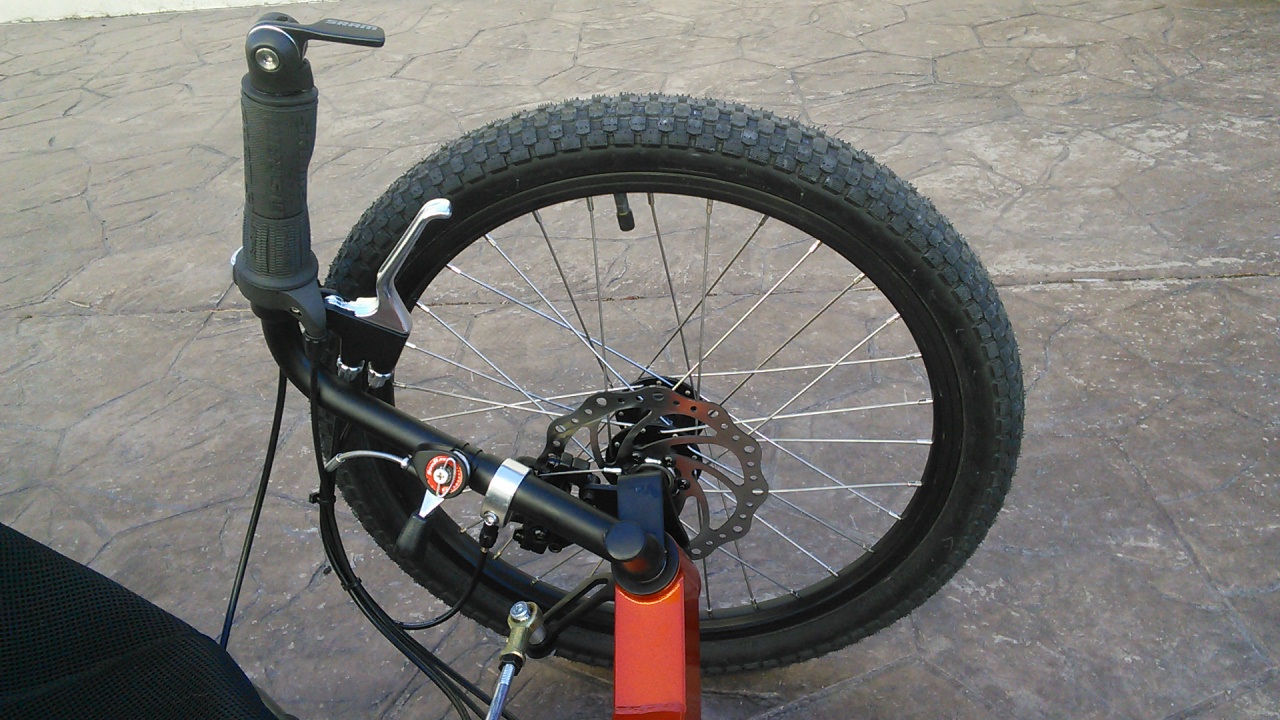 SRAM TT500 Front Friction Bar End Shifter - SINGLE - Sram Front Friction Bar End Shifter - Shifter ONLY

---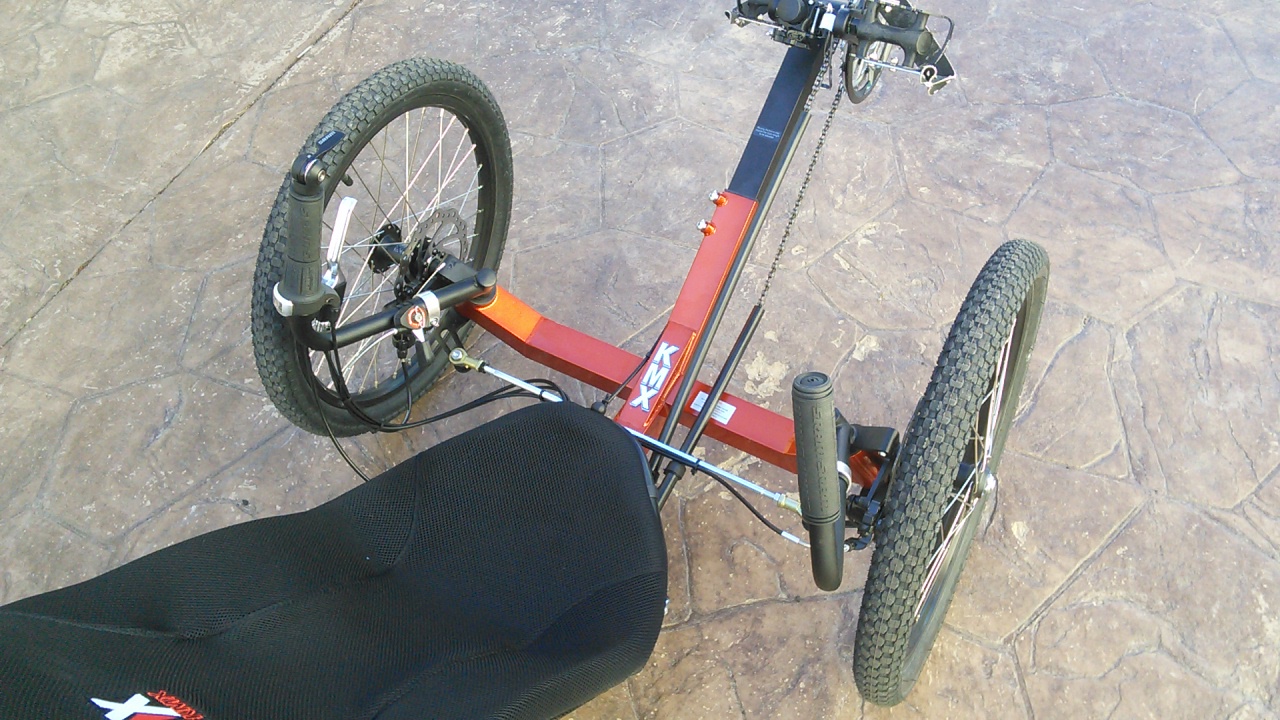 ---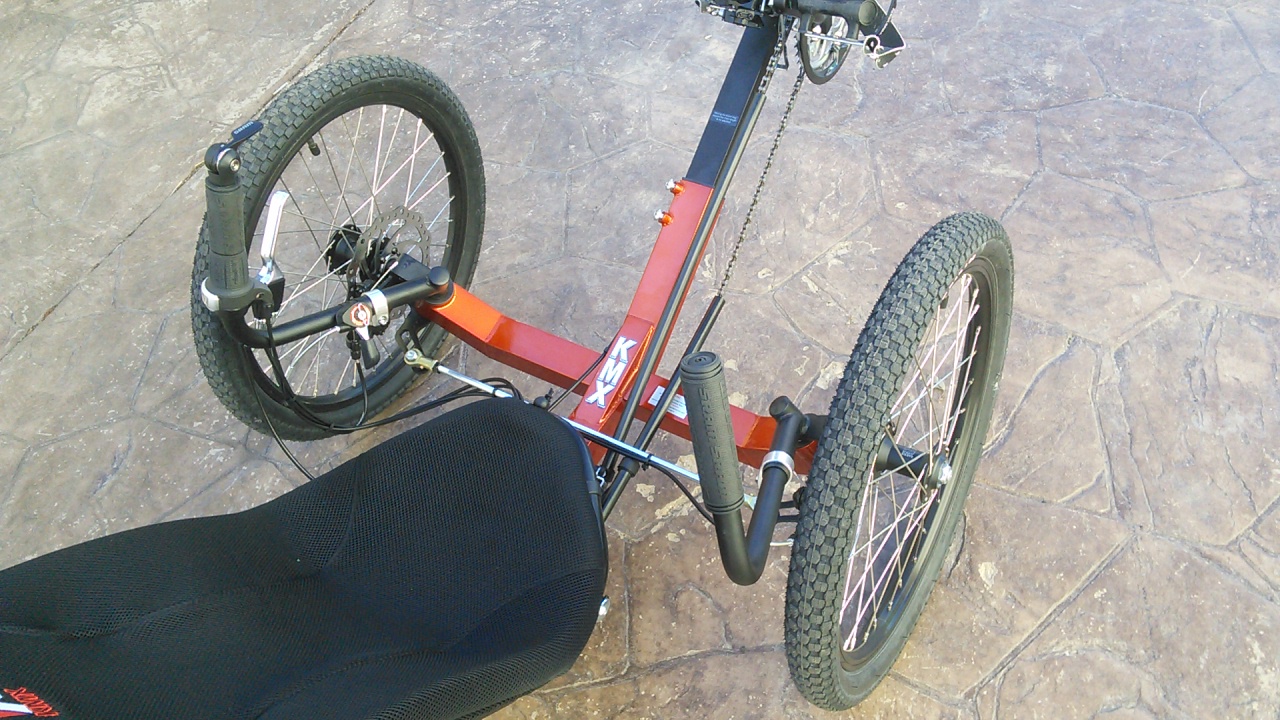 ---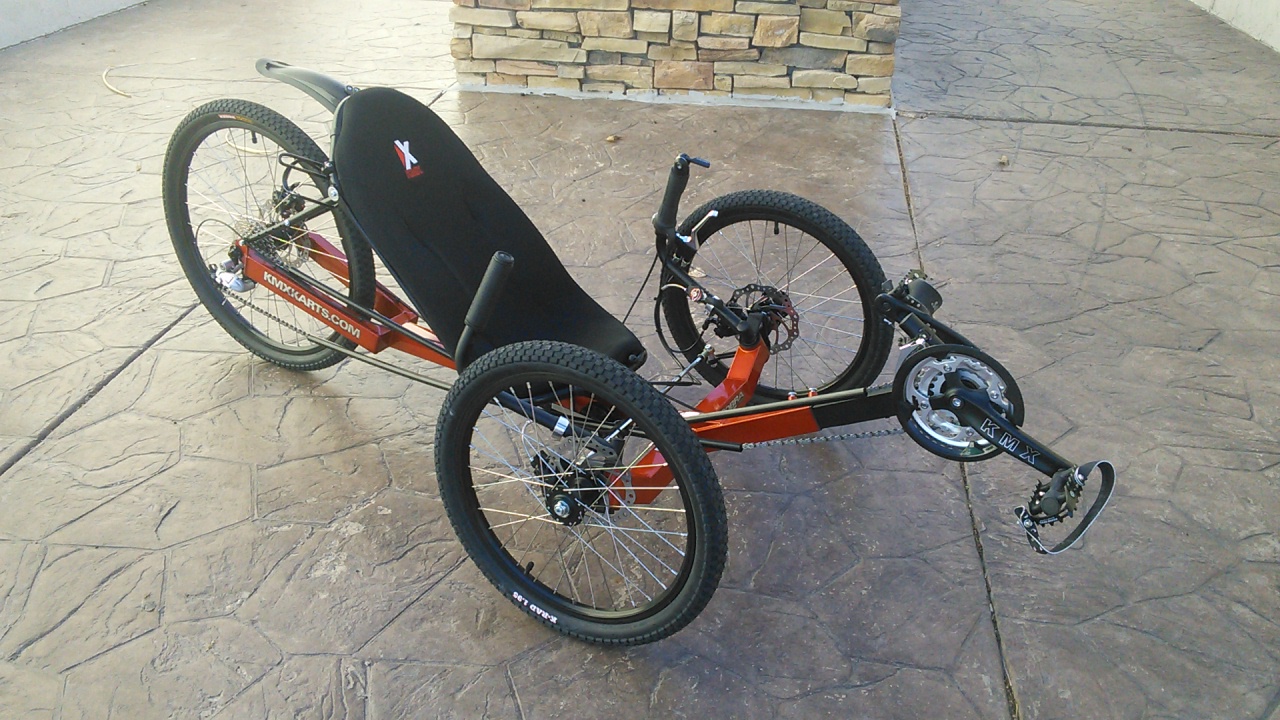 ---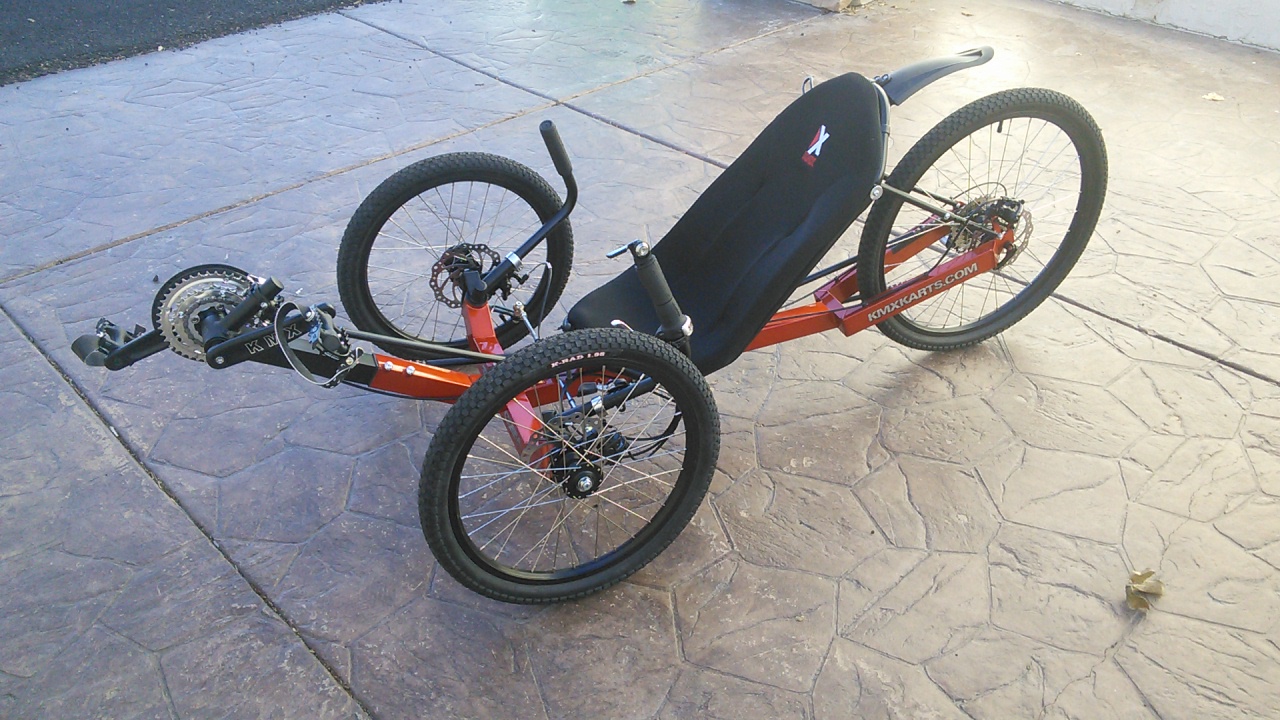 ---