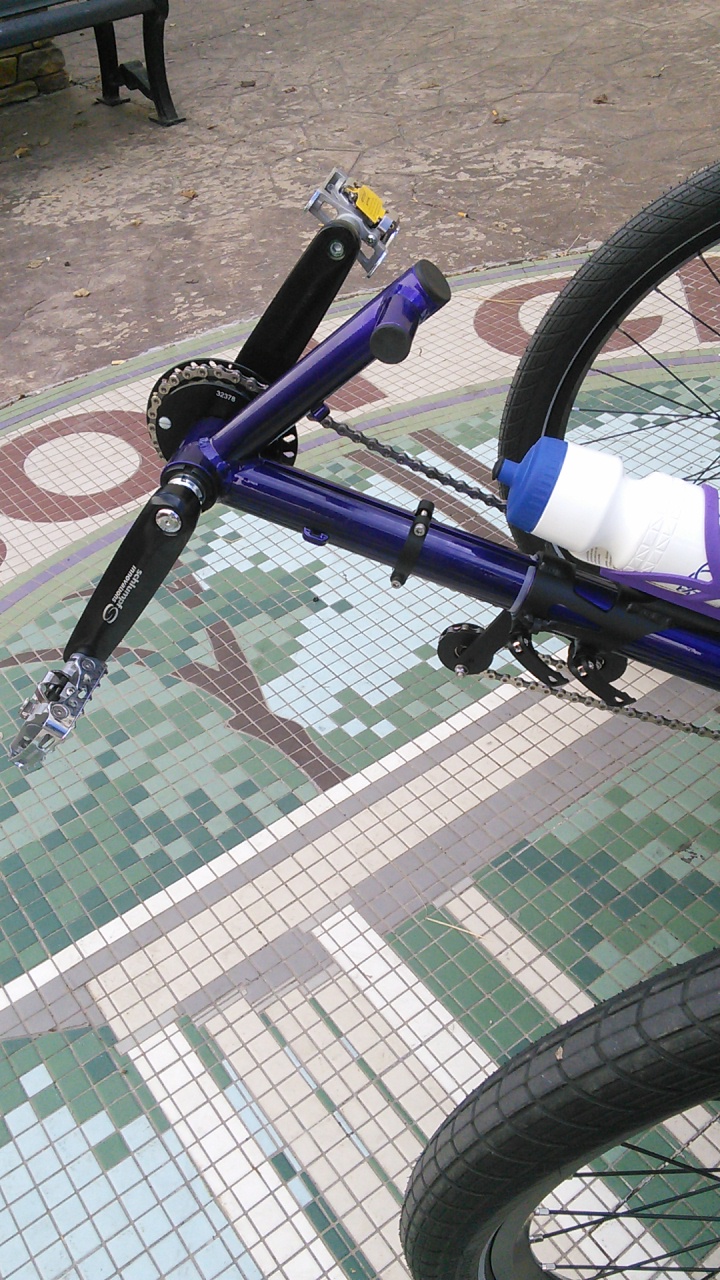 Catrike Standard Boom - Painted to match
-
---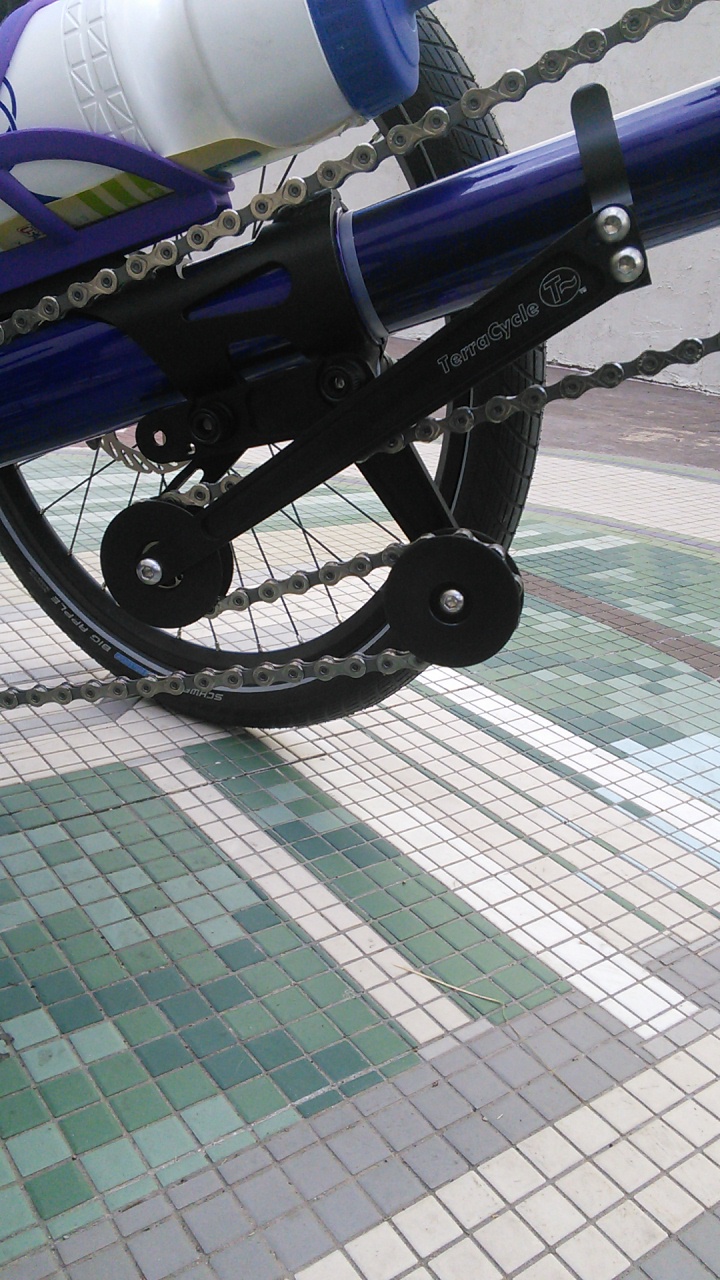 Catrike Chain Tensioner by TerraCycle - This Chain tensioner system made for all Catrike models by TerraCycle allows the rider to change the boom length without having to worry about adjusting the chain. It's easy to set up, hassle-free, and makes it easier for different friends to check out your cool new trike.

---
---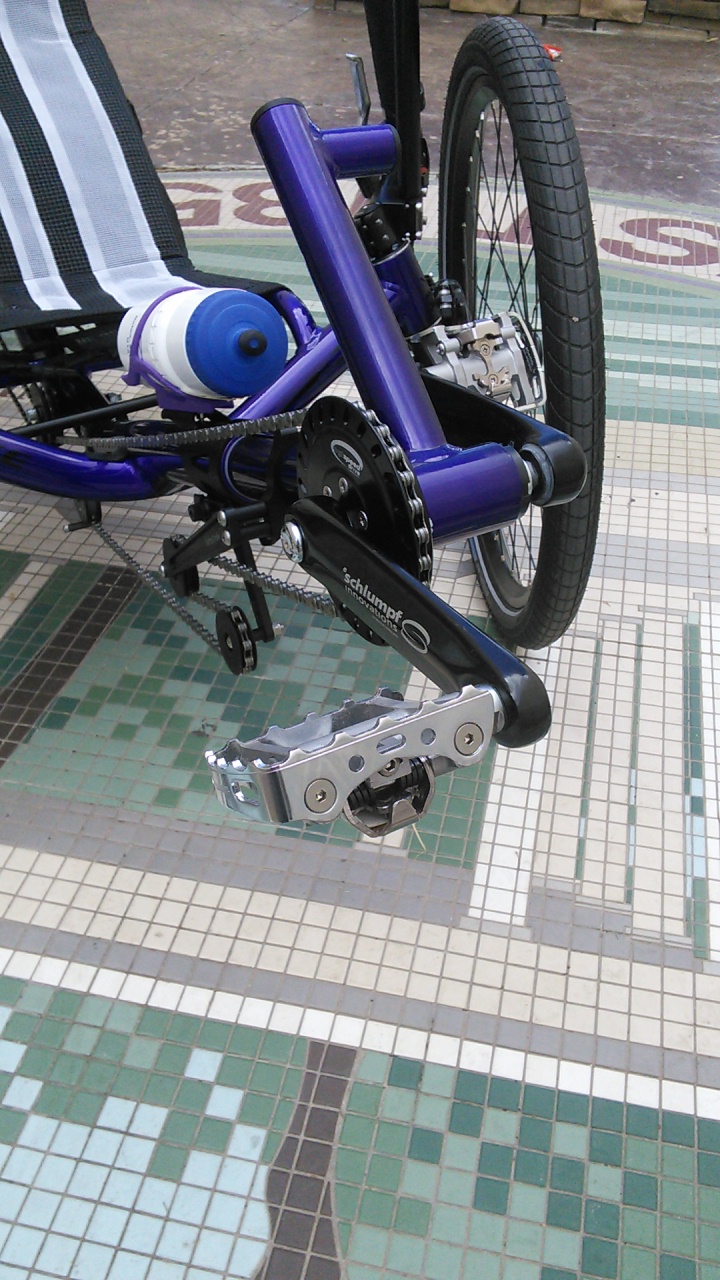 Schlumpf 34T/68 High Speed Drive w/170mm Cranks - The Schlumpf High Speed Drive is our favorite piece of cycling engineering. This planetary gear setup will give you higher high gears and lower low gears. If you have a trike with a 20in rear wheel the HSD will give you back the high end you are missing.

---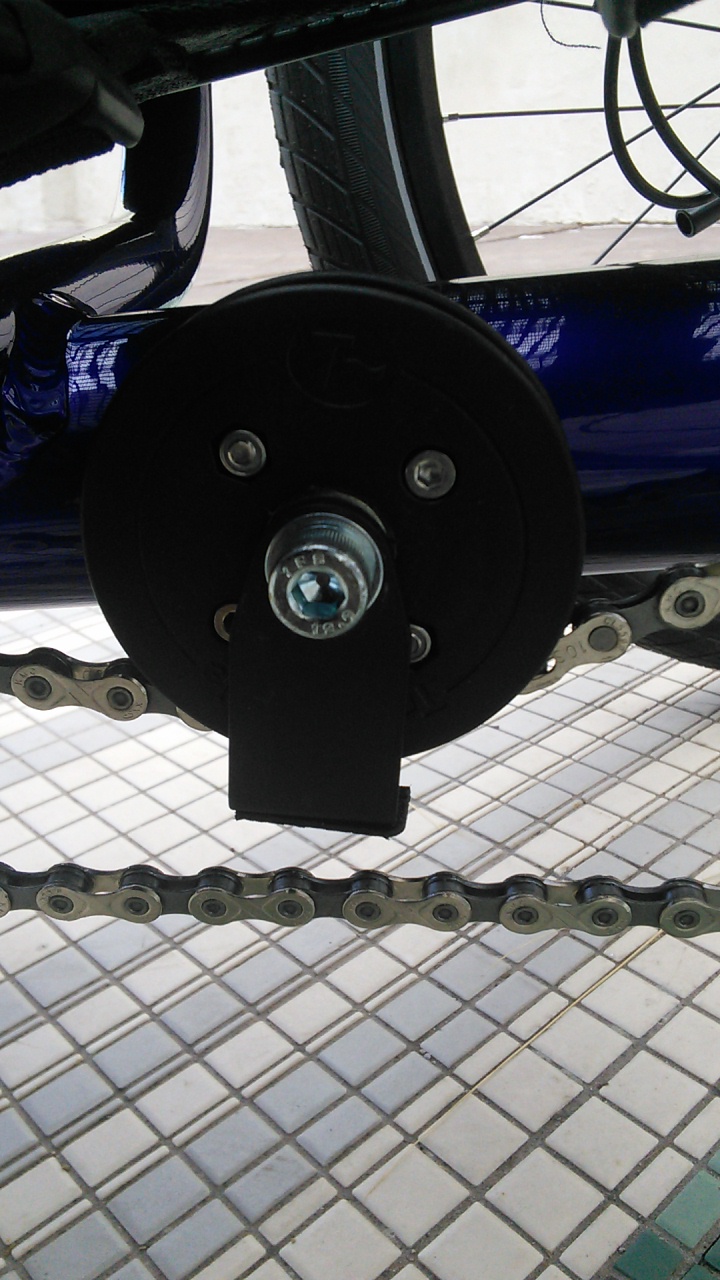 TerraCycle Sport Power Idler (2019 and Later Version) - The TerraCycle Sport Power Idler is the second best power idler on the market (second only to the Elite Power Idler). With aerospace grade ballistic nylon side plates, tough metal core, durable aluminum cog and top of the line ABEC-7 steel bearings, this rugged, workhorse idler will give you years of trouble-free improved drivetrain performance. It's solid, it's quiet, and, quite frankly, it's beautiful. For miles and miles, the Sport Power Idler will prove itself a reliable, quality addition to your recumbent. 8mm Standard Bearing 15 Tooth

---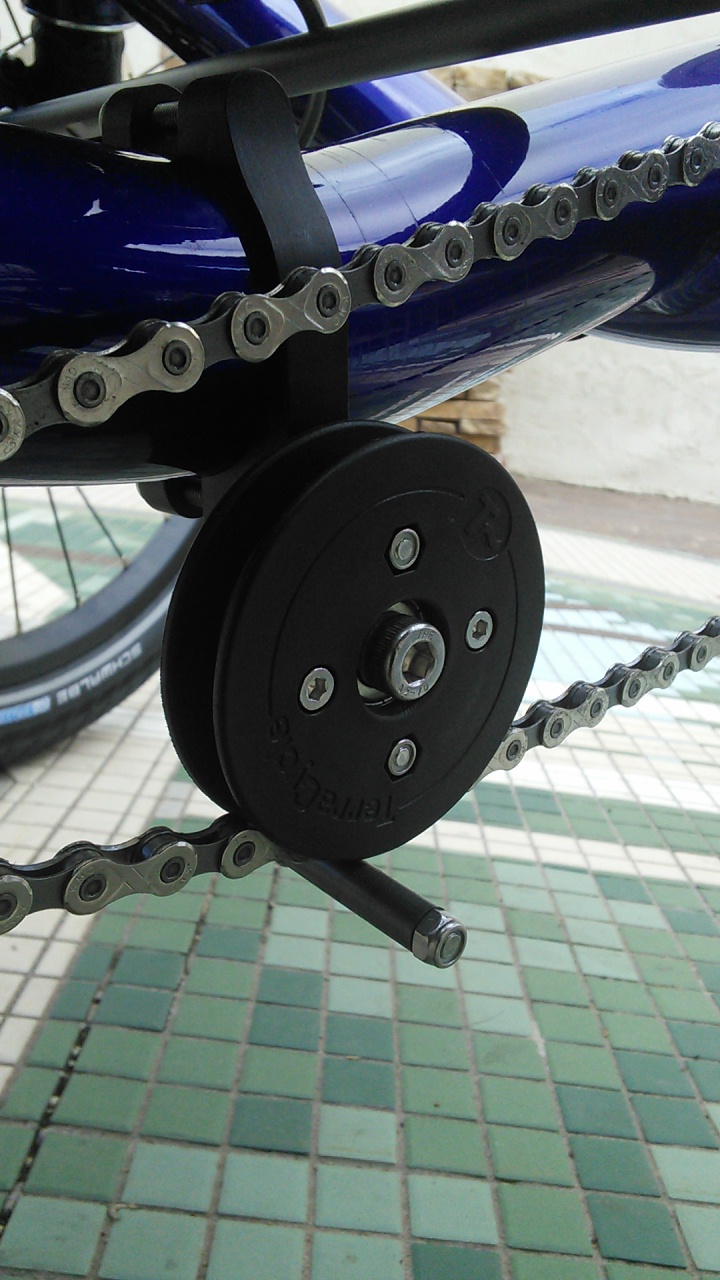 Catrike Clamp On Sport Return Idler Kit by TerraCycle - Terracycle Clamp on idler mount is composed of a Return idler, Single sided clamp on chain keeper, custom stainless bolt, spacers. This kit is for Catrike Riders who wish to eliminate all of their return side chain tube by running the chain path through an additional idler. The kit can be mounted either in front of or behind the trikes cross arm depending on how where the boom is set for length.

---
---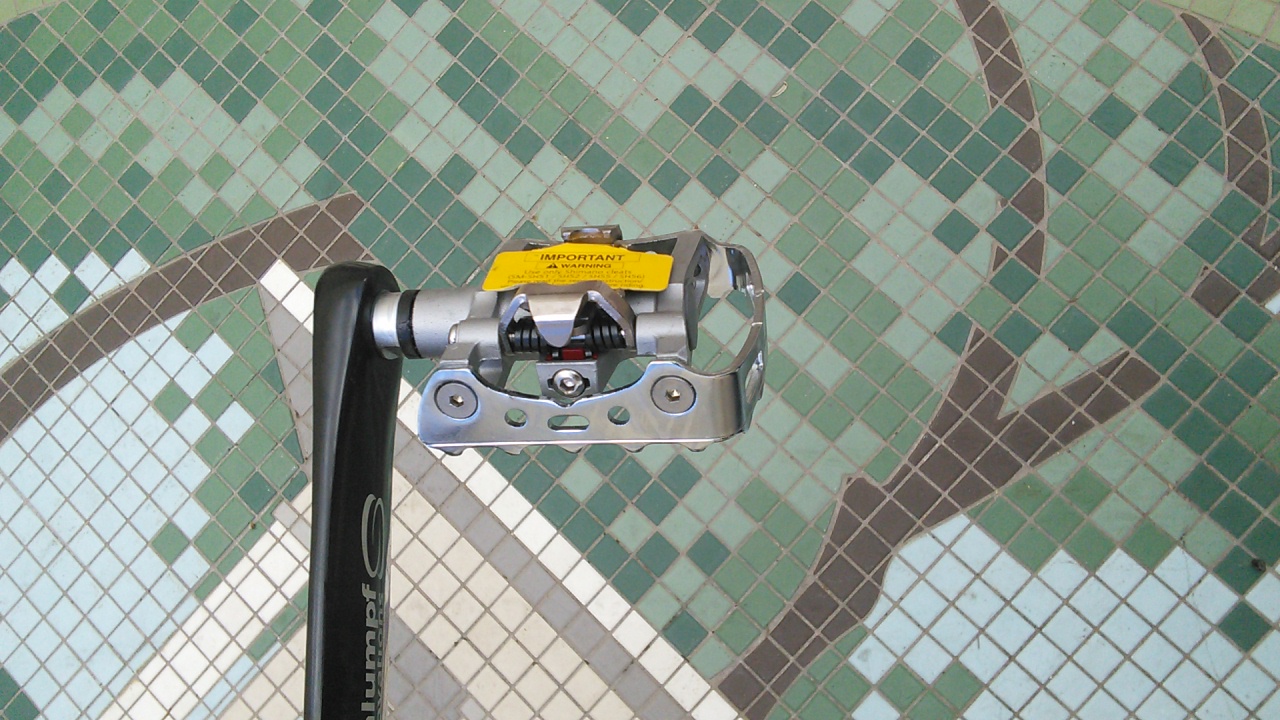 Shimano PD-M324 Combo Pedals - Shimano PD-M324 Clipless SPD/Cage Mountain/Road Pedals. Features SPD clipless on one side and standard clip/strap on other. Cup and cone bearings. Includes SM-SH56 cleats. Four degrees of Rotation. -Platform and SPD

---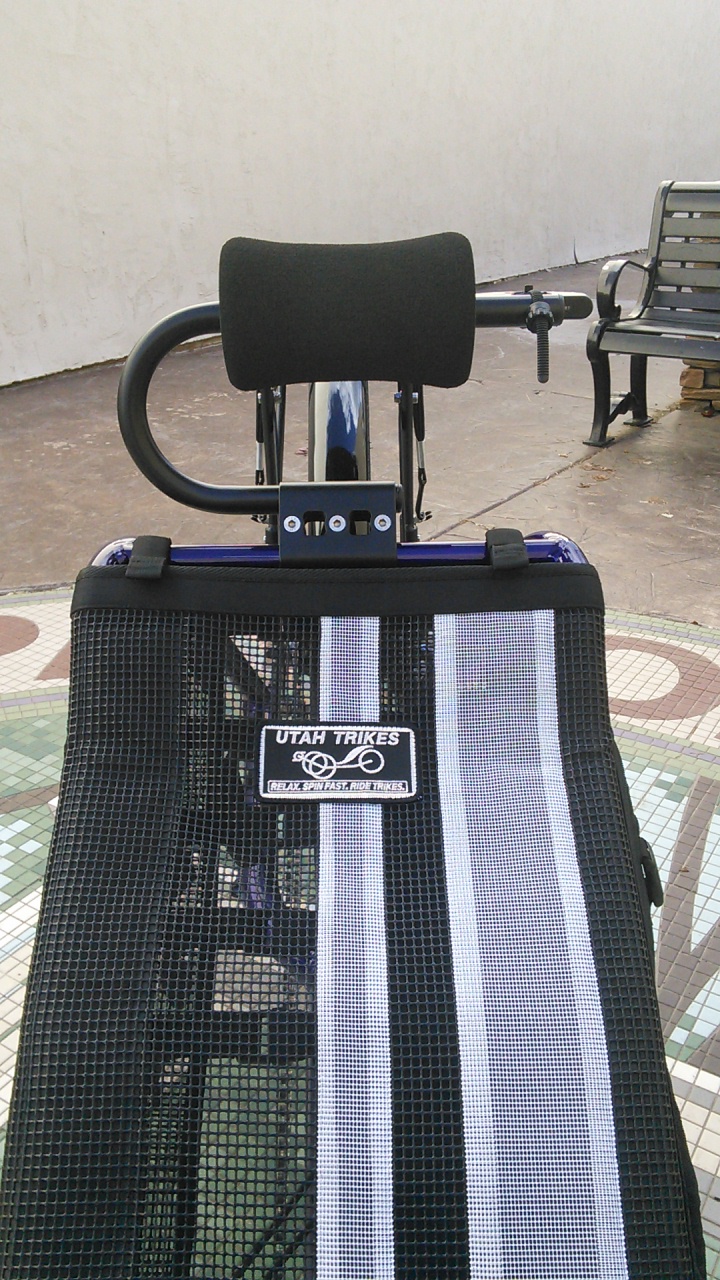 UTCustom Adjustable Super Headrest - Serious riders want serious comfort. That's why we created the Super Headrest. Our headrest is adjustable and functions as an additional support for your shoulders, neck, and head. Compatible with All Catrikes

---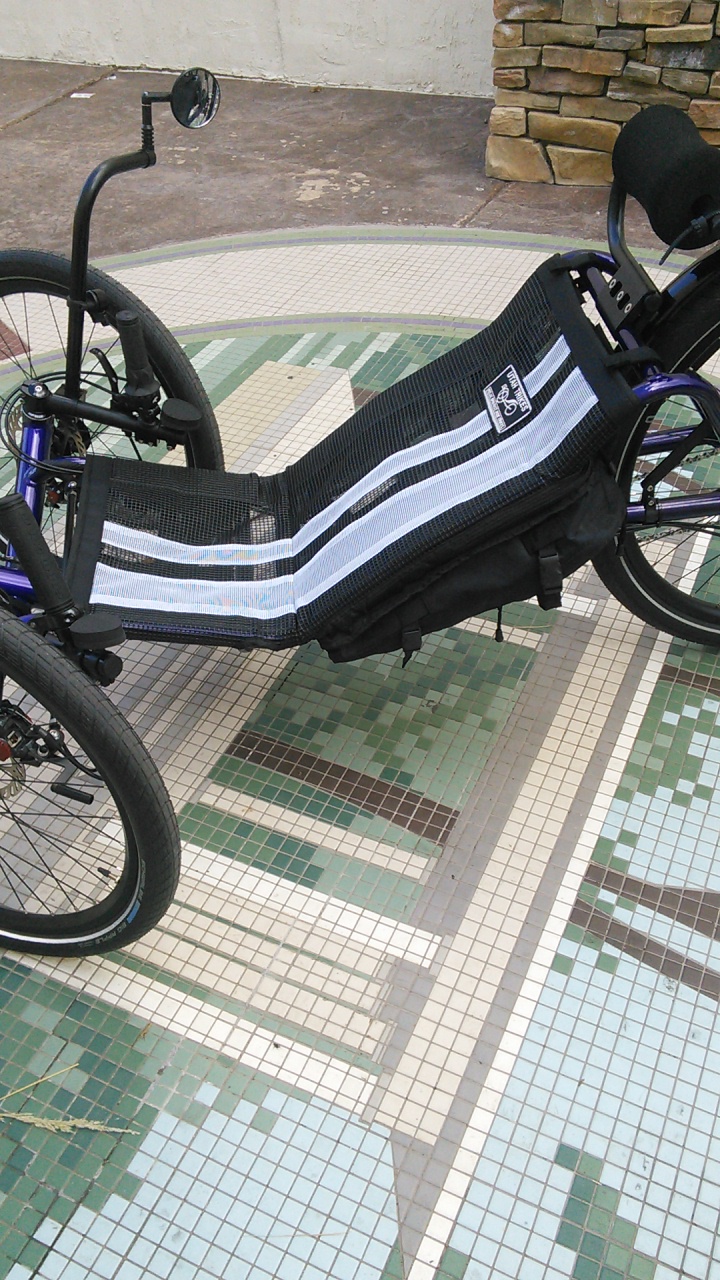 Utah Trikes Performance Recumbent Seat Mesh w/Cargo Bag - We are pretty proud of this seat mesh. It started out as a remake of the Catrike Muscle Trikes we had a few years ago. Then we found an even more breathable material. then we triple reinforced the strapping. And finally we put a custom cargo bag on the back complete with insulated water bladder pouch! We are not sure if this seat will actually make you faster, but your trike will definitely look cooler!

---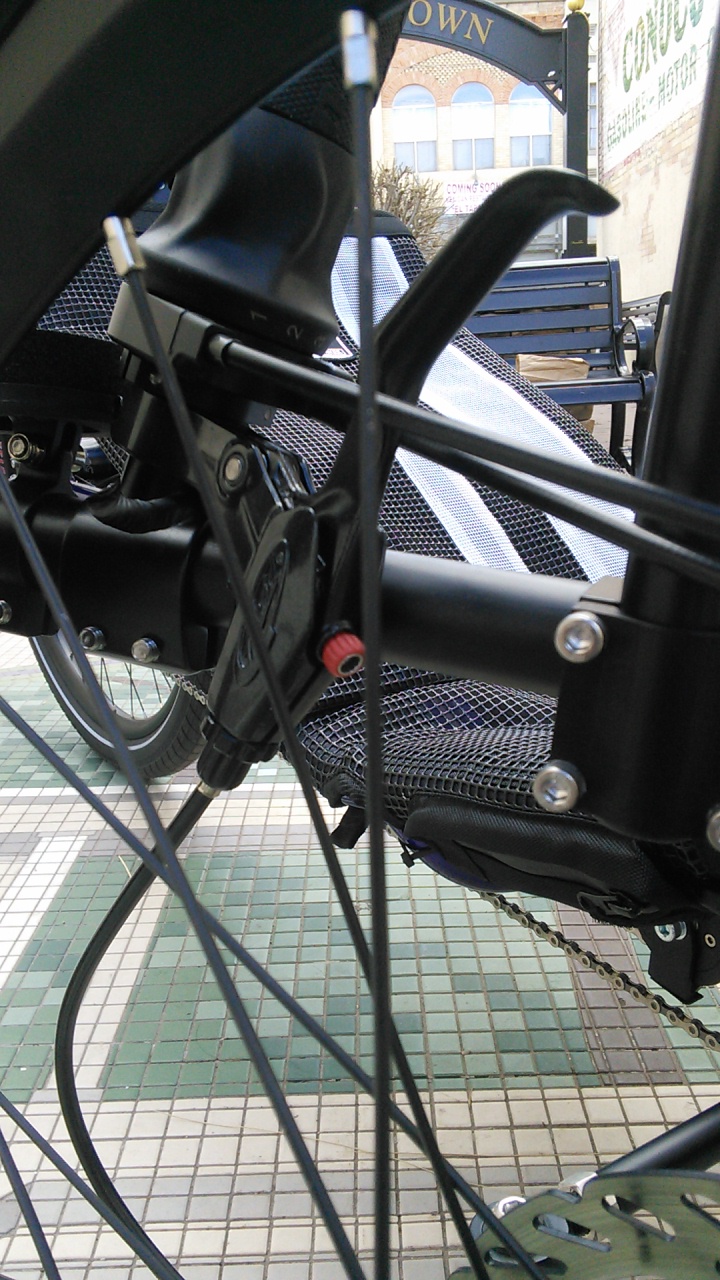 Avid Speed Dial 7 Levers (Pair) - The Speed Dial 7 brake levers allow you to change the pull leverage to get the perfect braking feel. The levers will work with all of our mechanical brakes. These levers are the perfect match for the BB7s.

---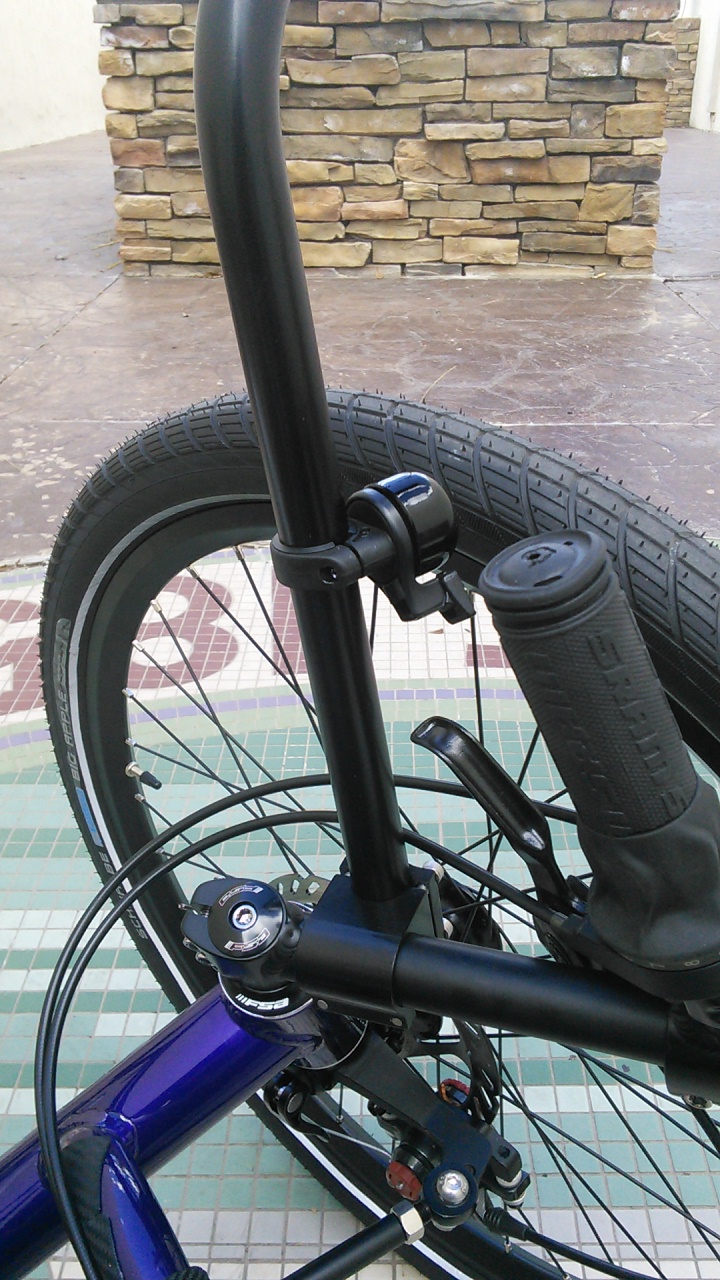 Incredibell Original Bell - Black - The Original features the pivoting dinger and dual-size clamp. -Fits handlebars with 21.7mm - 26mm (.86" - 1.02") outside diameters -Dome Diameter: 33mm (1.3")

---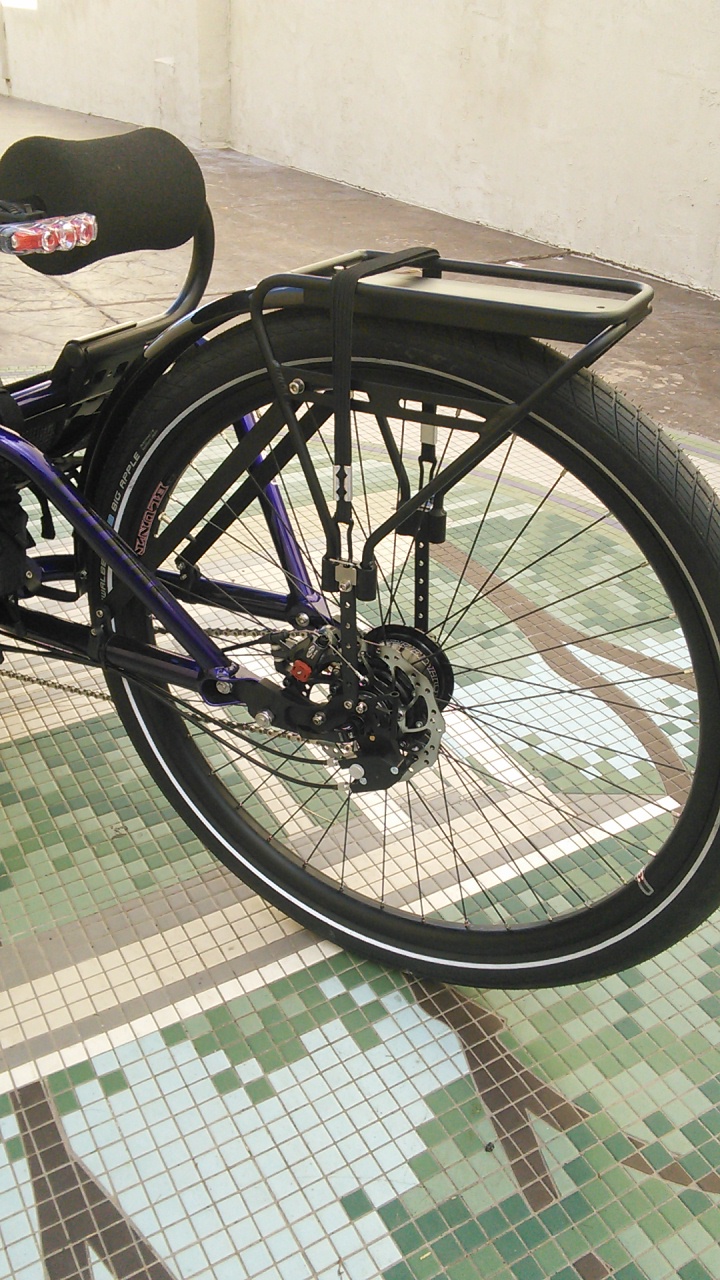 Utah Trikes Rack with Integrated Fender for Annihilator - Our adjustable rack fits the Annihilator perfectly. With this option we mount the fender directly to the rack to eliminate the traditional wire stays. This makes the fender much more rigid and secure and keeps the rack height as low as possible.

---
---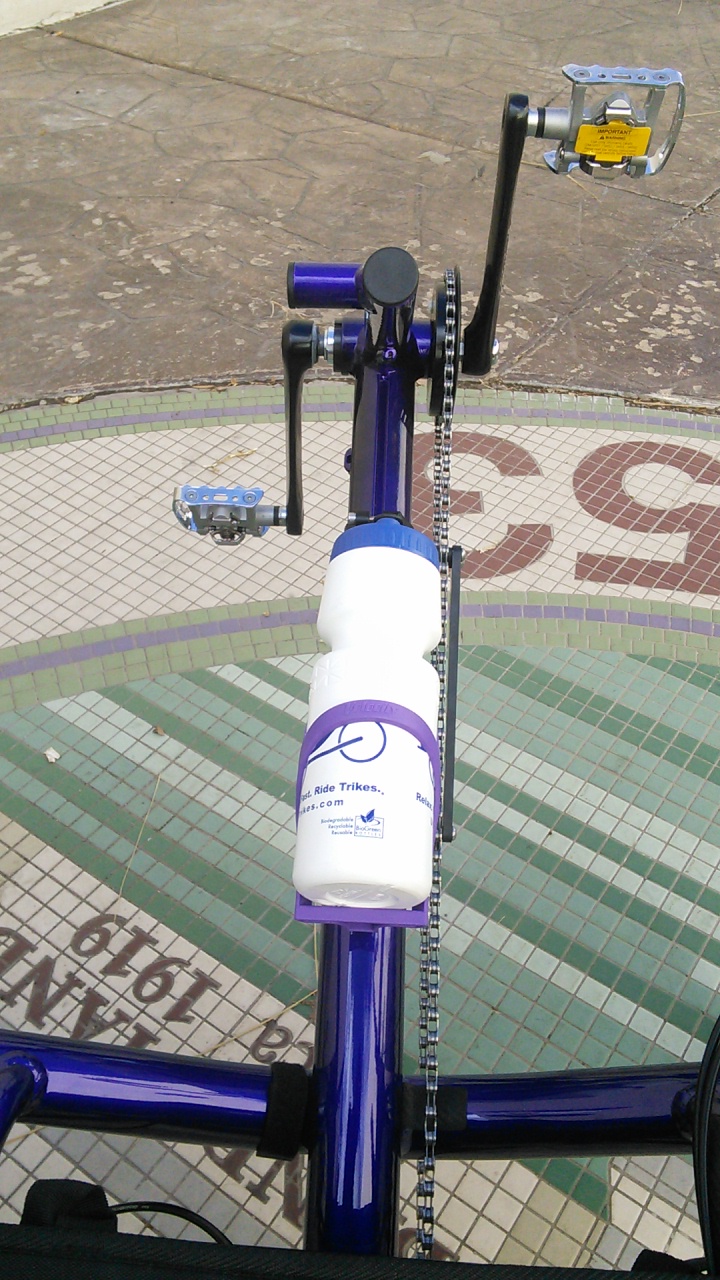 Velocity Bottle Trap Water Bottle Cage - Purple - The Velocity water bottle cage is lighter than your average metal cage, and it's more effective in keeping your bottle with you. Featuring a more enclosed design, this cage is great for Recumbents that have a bad habit of throwing bottles out of standard cages.

---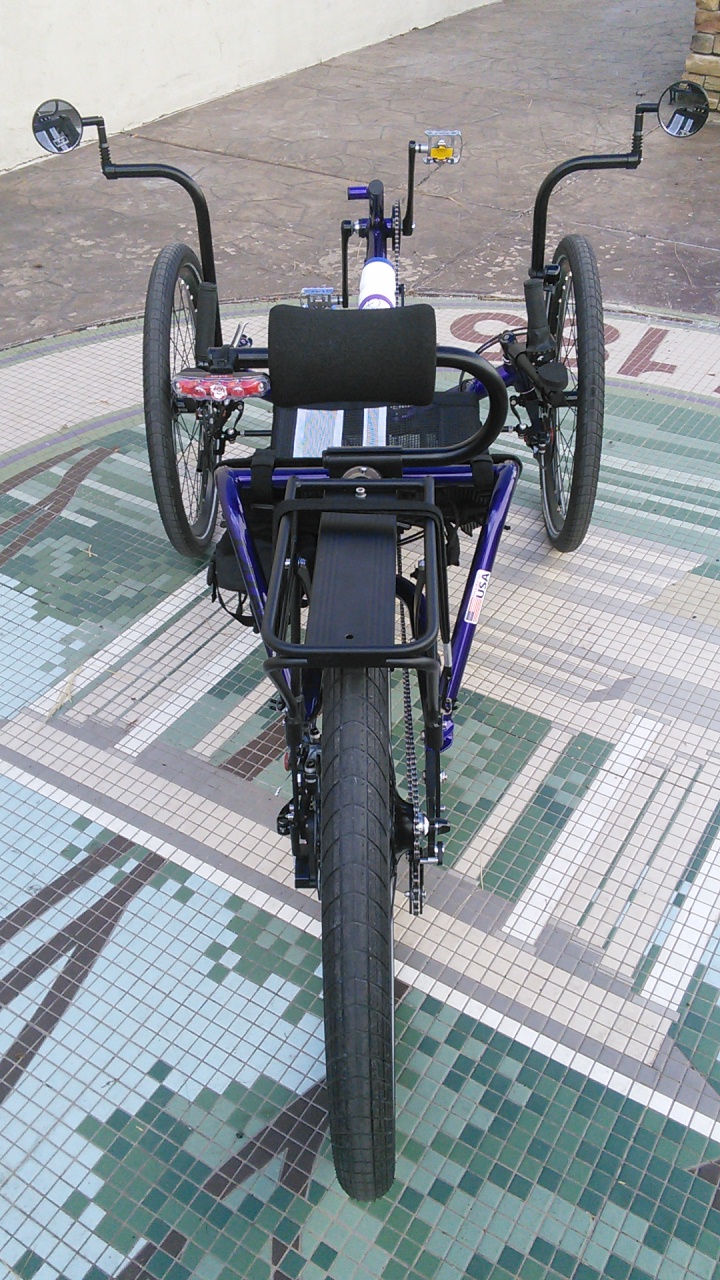 UTCustom Super Mounts (pair) - Black Anodized Clamp - Our Super Mounts get your mirrors out where they are the most useful. Our custom clamp allows the mounting bar to be positioned anywhere along the handlebar and adjust the angle. Works especially well with the larger tires found on our Catrike Annihilators and KMX K90 models.

---