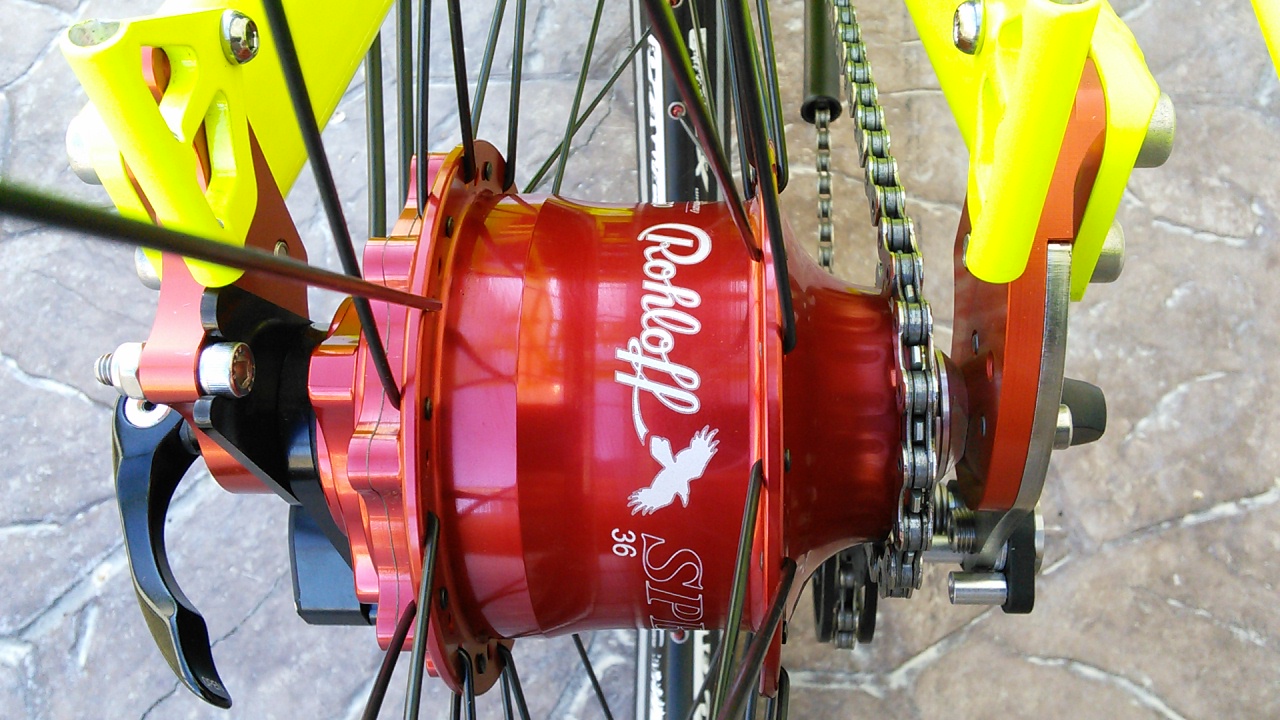 Rohloff Drivetrain Wheel with OEM2 Tensioner Chain
- The Rohloff 14-speed transmission is the ultimate in internal gearing. All gears are evenly spaced and can be shifted while pedaling or standing still. Low maintenance and reliability is the name of the game here.
---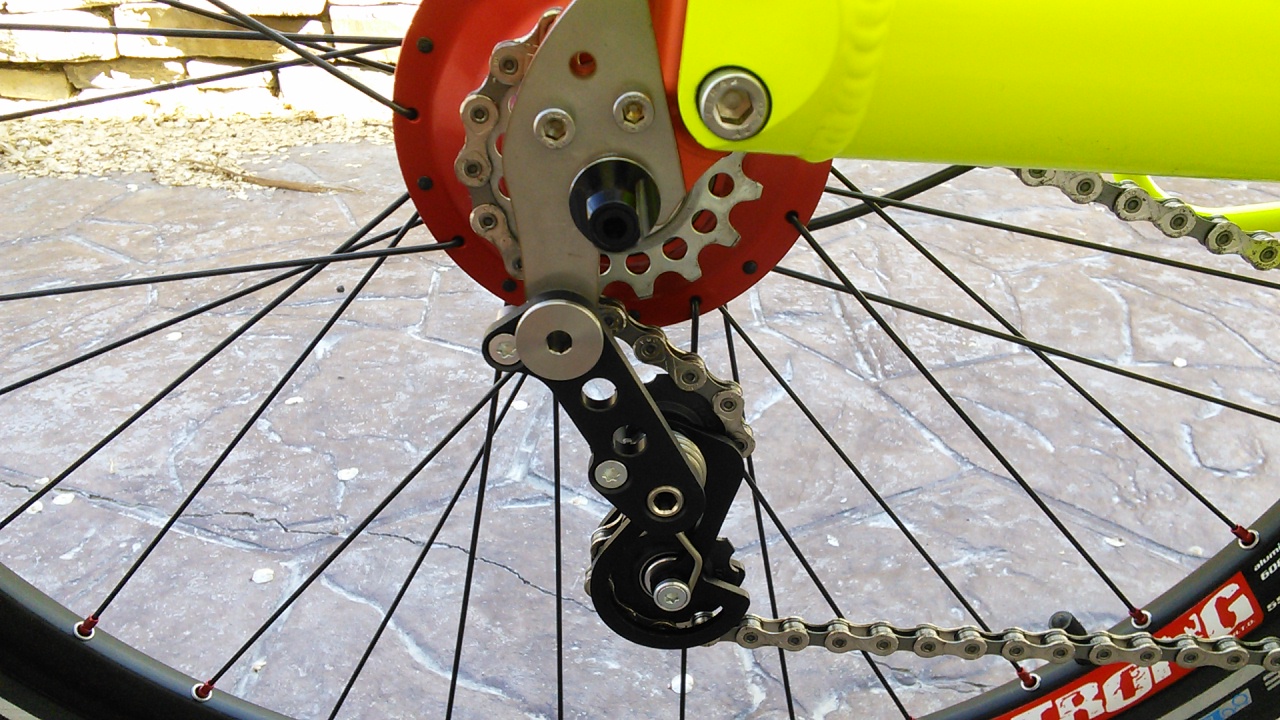 ---

Schlumpf 34T/68 High Speed Drive w/170mm Cranks - The Schlumpf High Speed Drive is our favorite piece of cycling engineering. This planetary gear setup will give you higher high gears and lower low gears. If you have a trike with a 20in rear wheel the HSD will give you back the high end you are missing.

---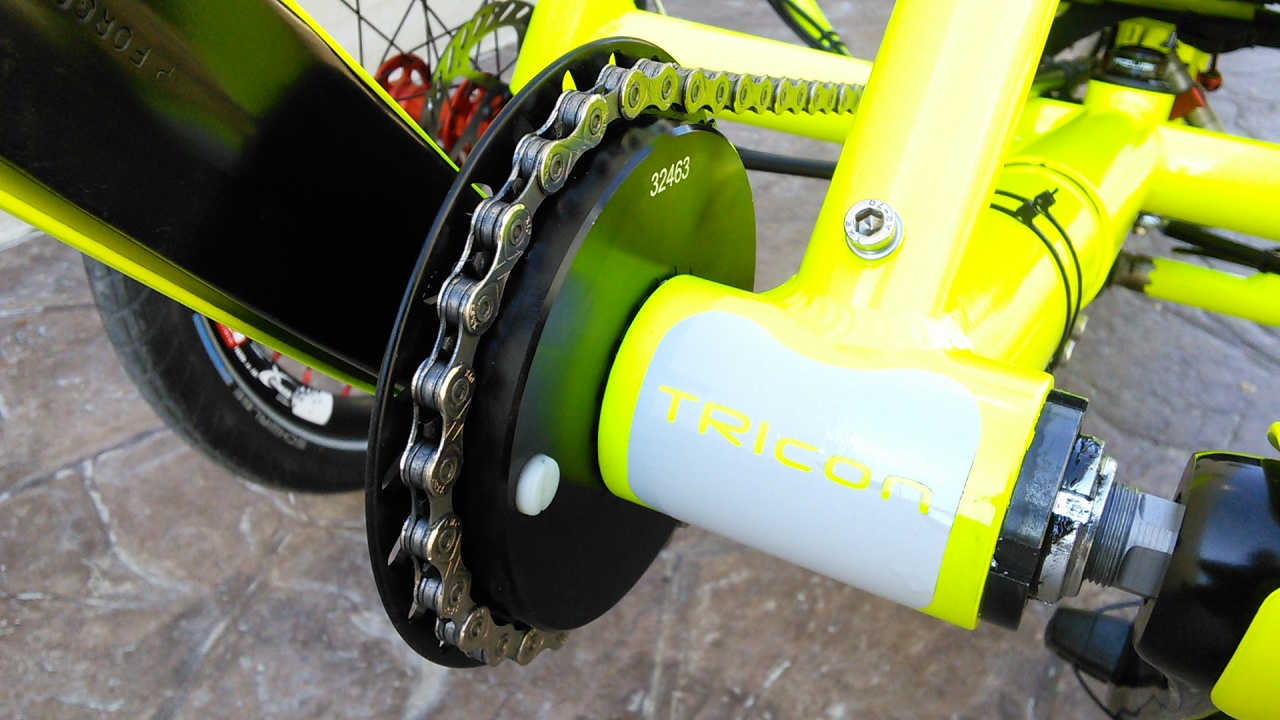 ---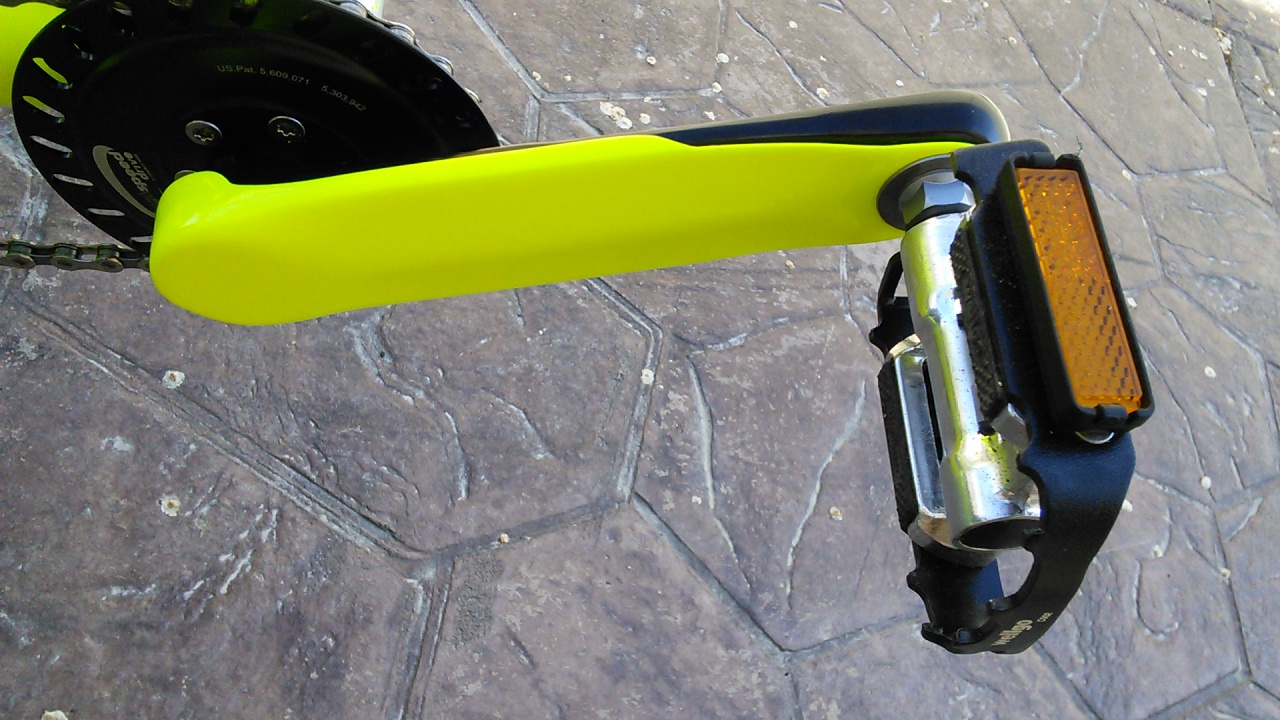 Schlumpf EZ-Shift Levers - Black -

---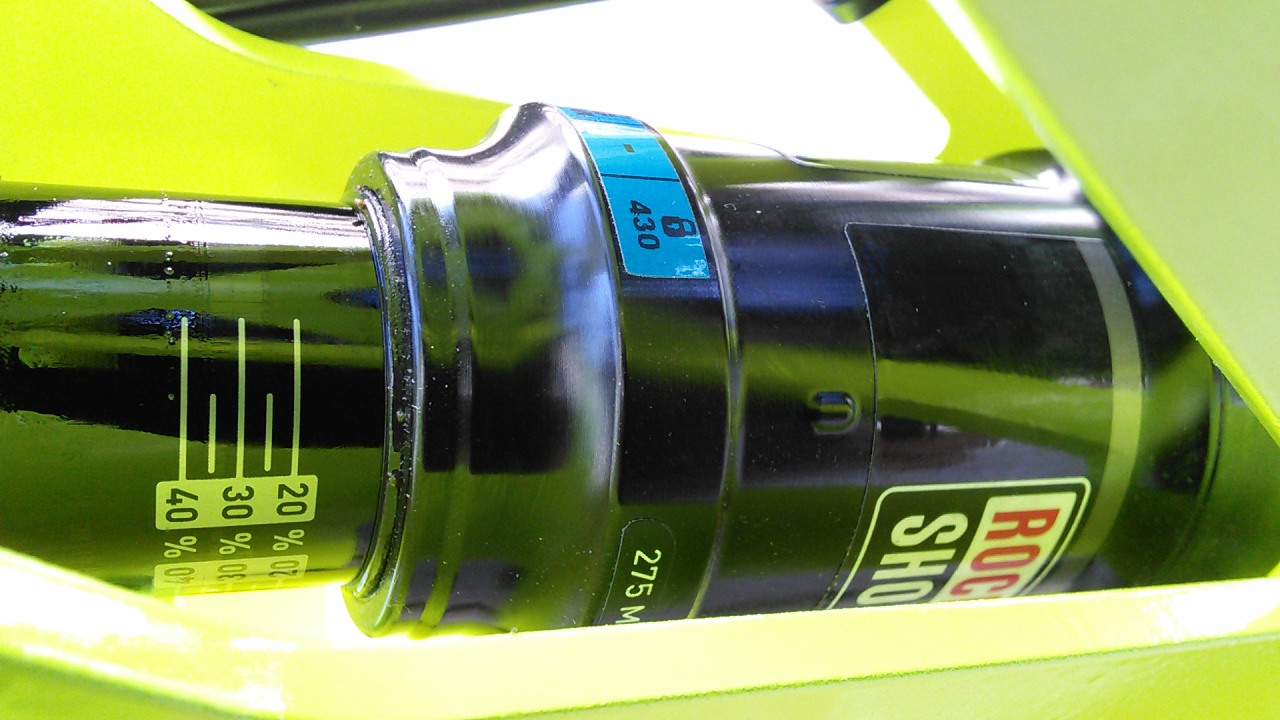 RockShox Monarch RL Rear Shock 6.50x1.50 (165x38mm) C2 - Rockshox Monarch RL rear shock. Featuring silky smooth travel in a new lightweight design, Monarch floats through bumps even better than before, turning rugged trails into tire-gripping velvet. The chassis is lean while maintaining the durability and adjustability needed to bite off huge chunks of burly trail action and epic cross country.

---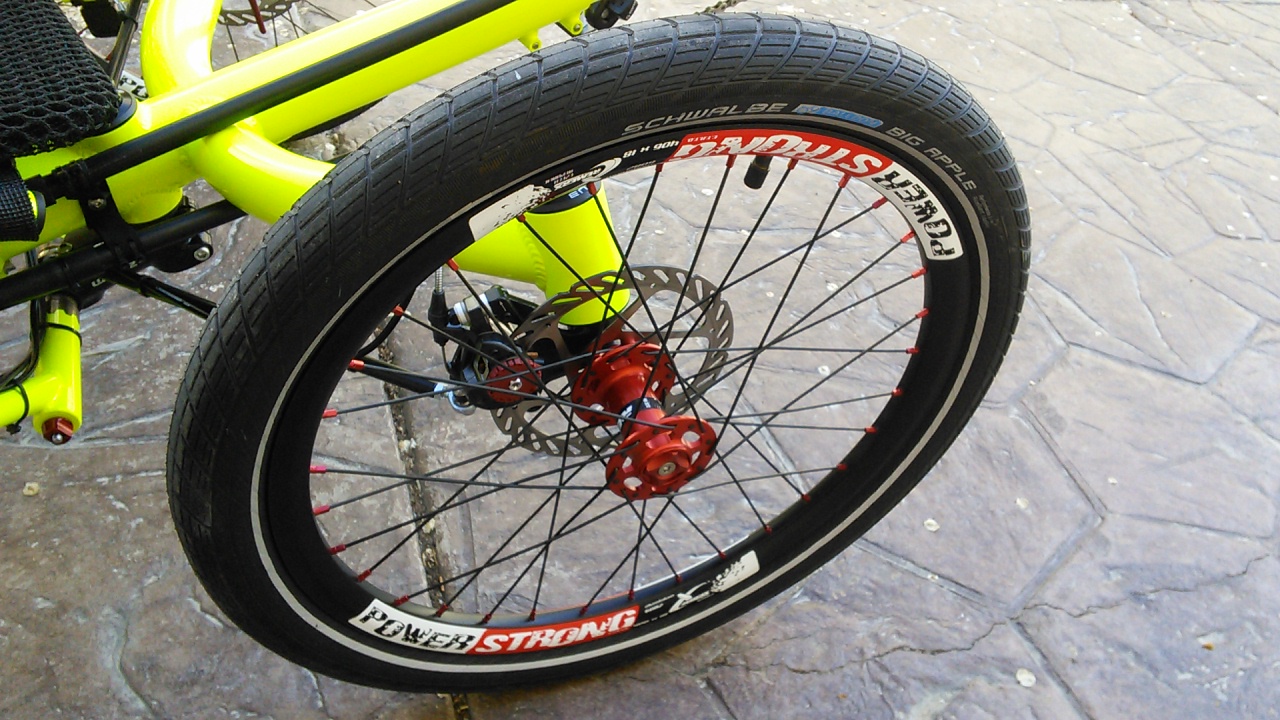 Schwalbe Big Apple 20x2.00 (50-406) HS430 Tire - Built in suspension. The tire suspension responds amazingly well - an advantage that is more important in everyday life than long spring travel. Using simple technology, cycling can remain low-maintenance and easy. -WIRE BEAD -PSI: 30-70

---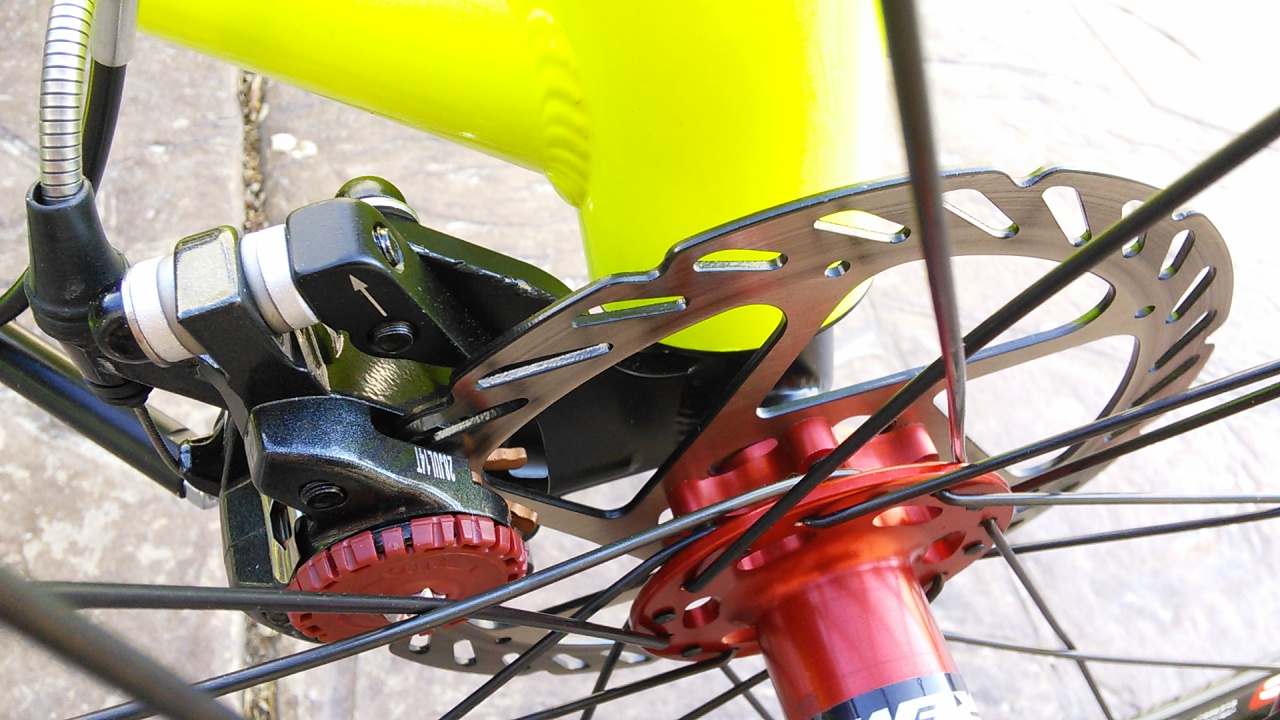 Avid BB7 Front Disc Brake Kit (pair) - This kit includes everything you need to upgrade your trike's brake system to the best mechanical disc brake system available. Perfect for for any home builds.

---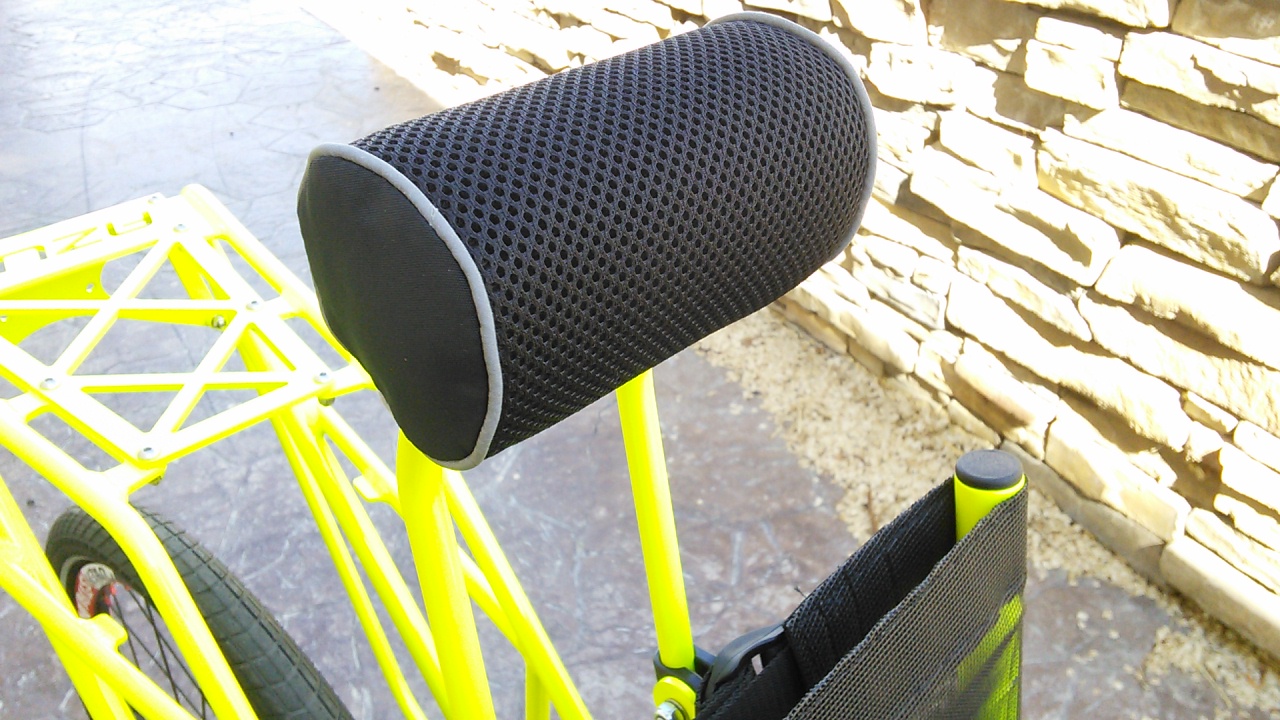 Azub Headrest - For Azub Trikes - A headrest is a rather unusual accessory in bikes, but it will turn your recumbent into a true luxury model. Riders who prefer their seat more upright might not need it so much but those who like to recline quite a bit will certainly appreciate it. The Azub headrest is adjustable in height as well as in angle and has a reflective strip on both sides to improve safety.

---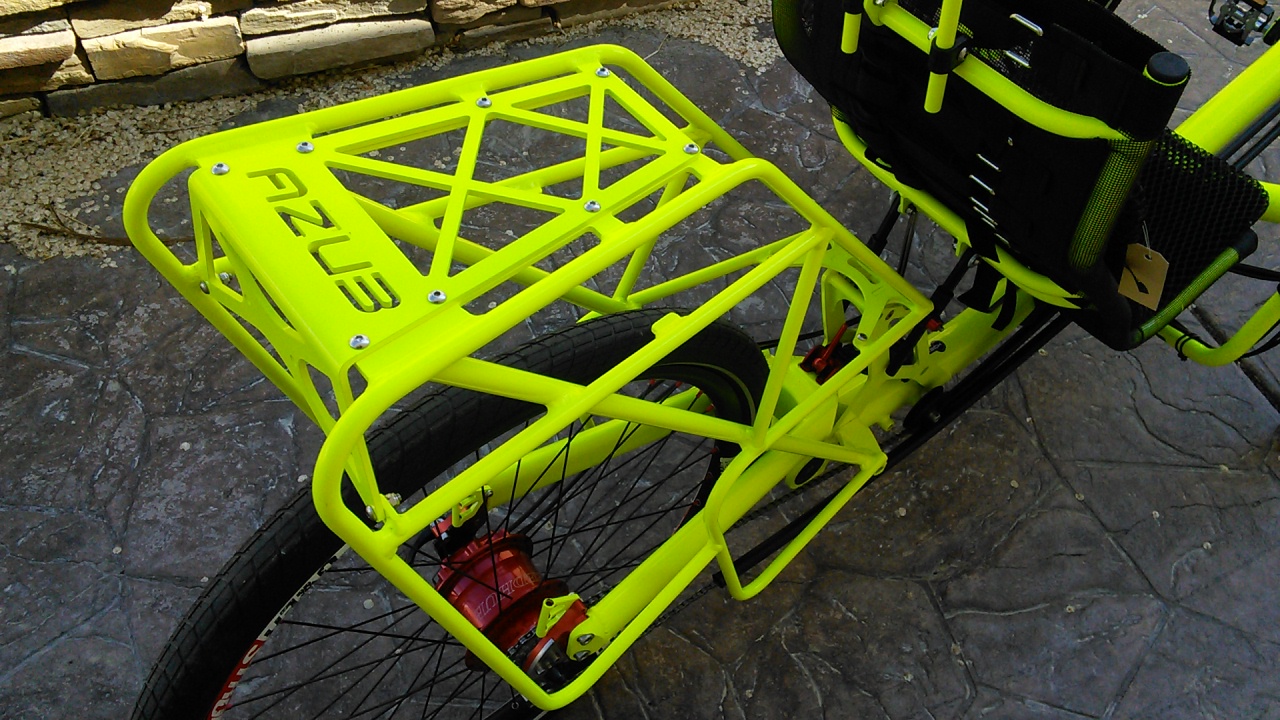 Azub King Cargo Rack - For Tricon 26" and Ti-Fly 26" There is nothing bigger in the world of racks for recumbent trikes. However, the size involves both stability when carrying heavier loads and the option to load two pairs of classic bike bags (front and rear) on a trike with a 26" rear spring-loaded wheel. This goes for even the most severe conditions of long and demanding expeditions.

---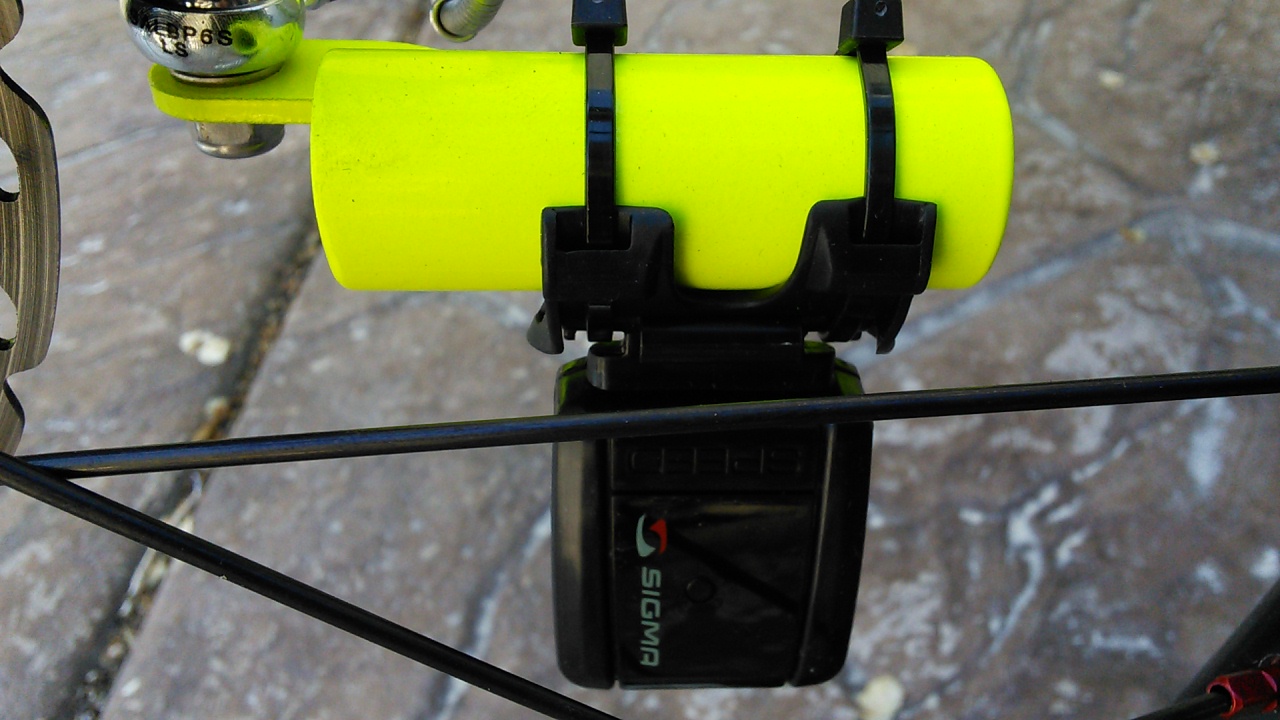 Azub Computer Sensor Mount for Trikes - There is not much to say about this little accessory for trikes. Something which has been missed on our trikes for very long time and something which took surprisingly quite a lot of time to develop it in order to have it perfectly shaped, simple for production and very light. The best way is to use it together with the Multi holder, such as the Minoura Swing Grip SOLD SEPARATELY , for trikes where you can place your computer itself.

---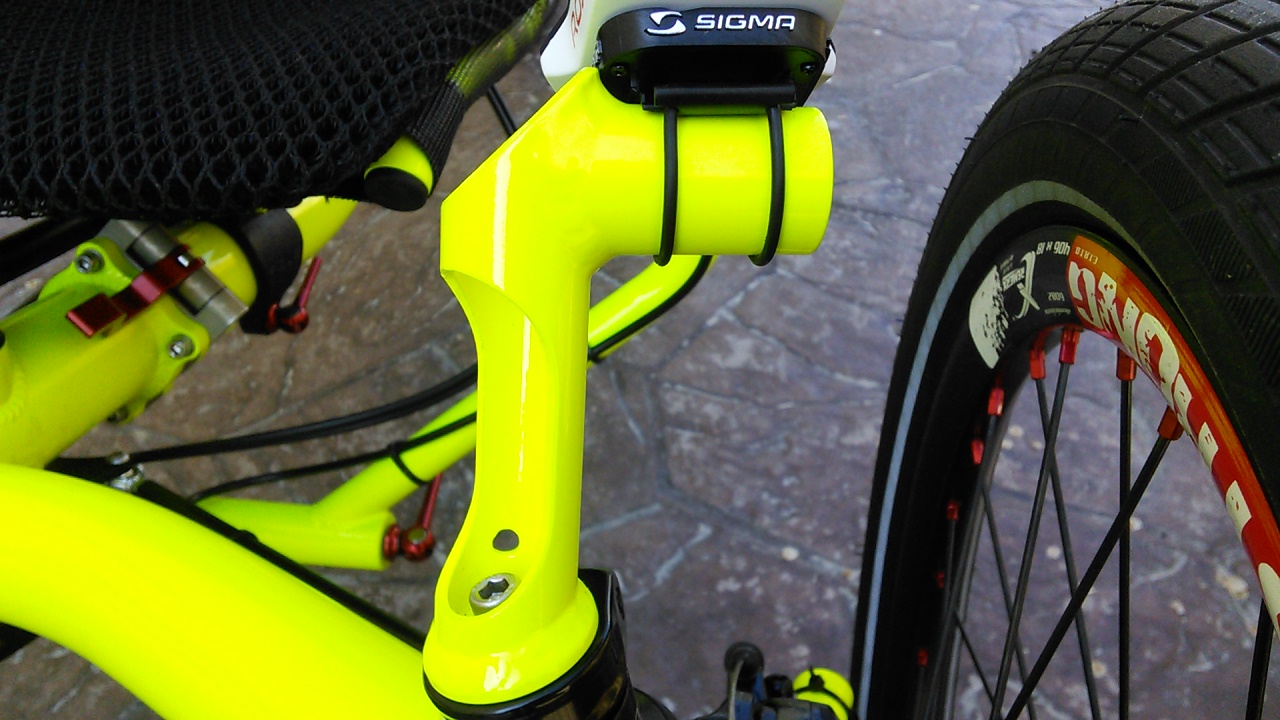 Azub Multi Mount Holder Right side - An excellent helper that can become an integral part of your trike. It is easy to mount on the so called kingpin on the right side of the trike and it will safely hold your bike computer, bottle cage or a GPS device.

---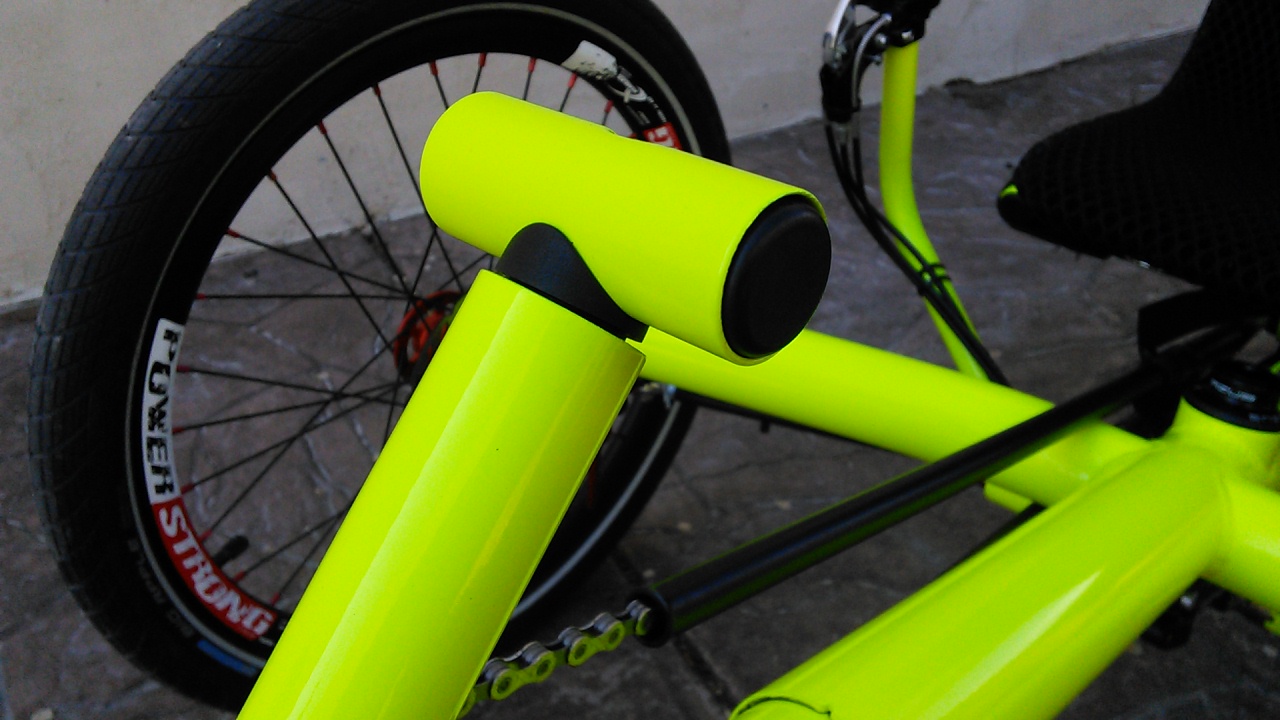 Azub Headlight Mount - This mount is specifically designed to mount a headlight to the Azub line of trikes. Swing Grip.

---
---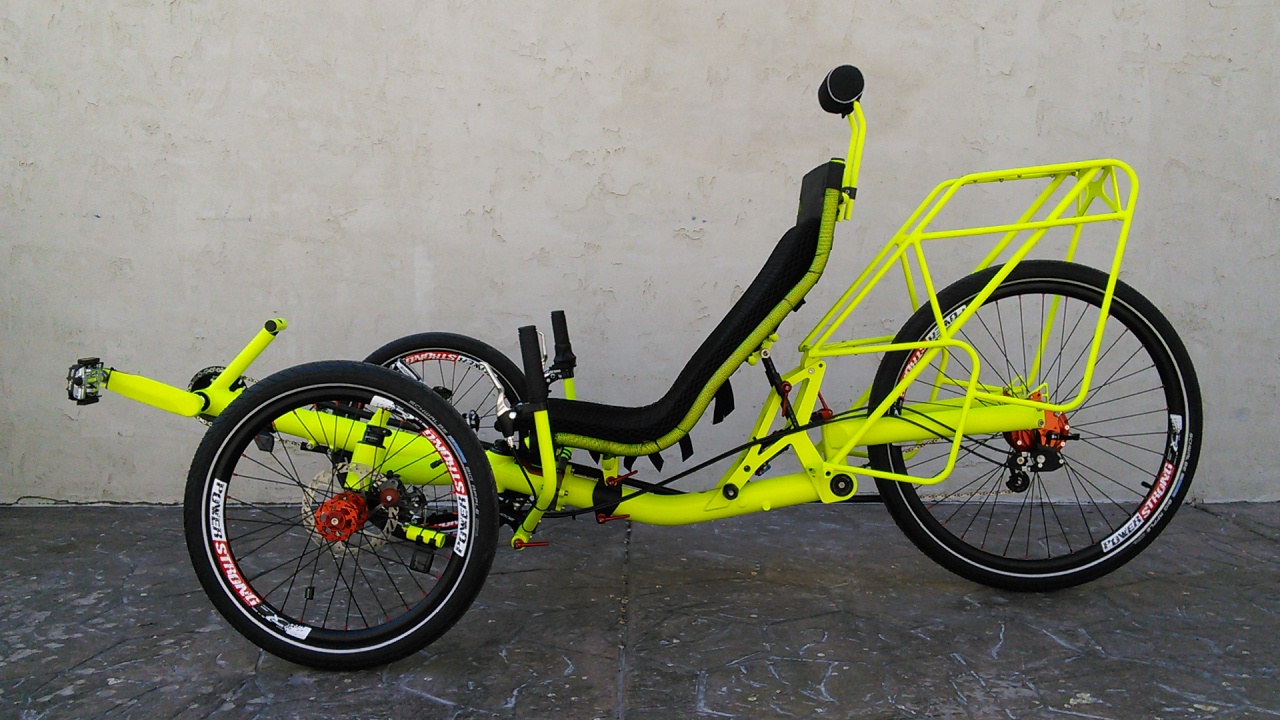 ---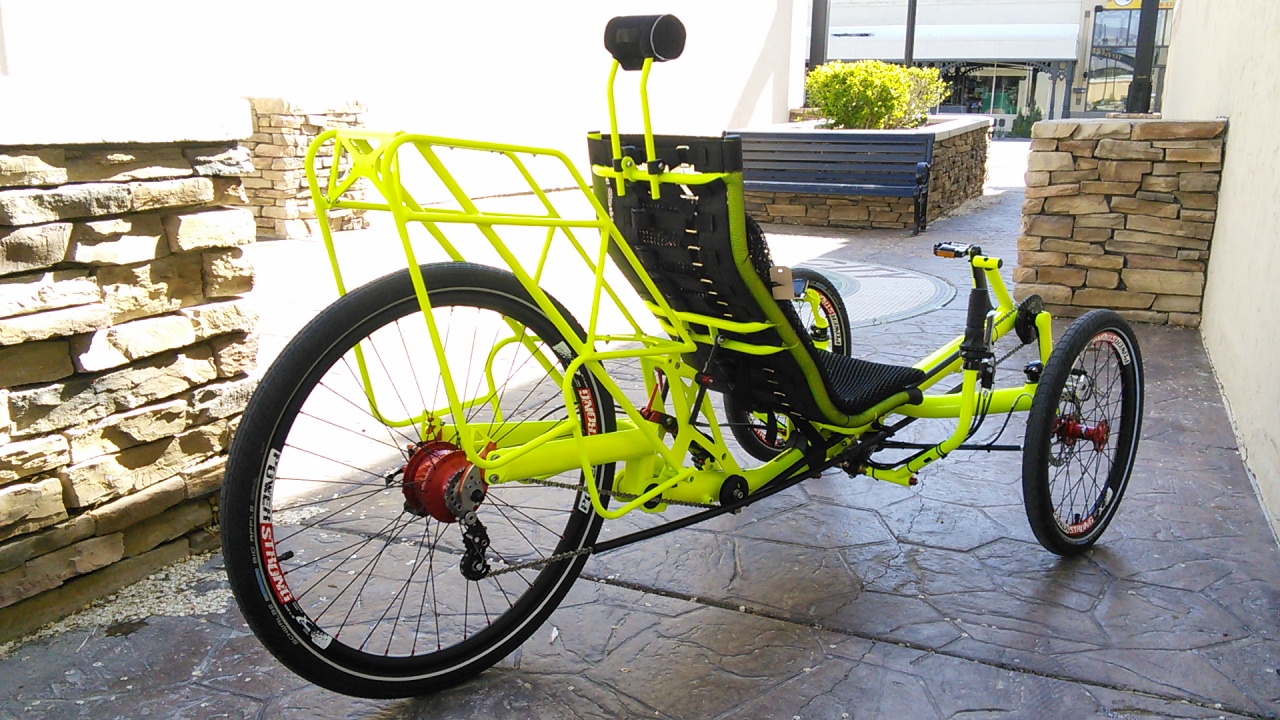 ---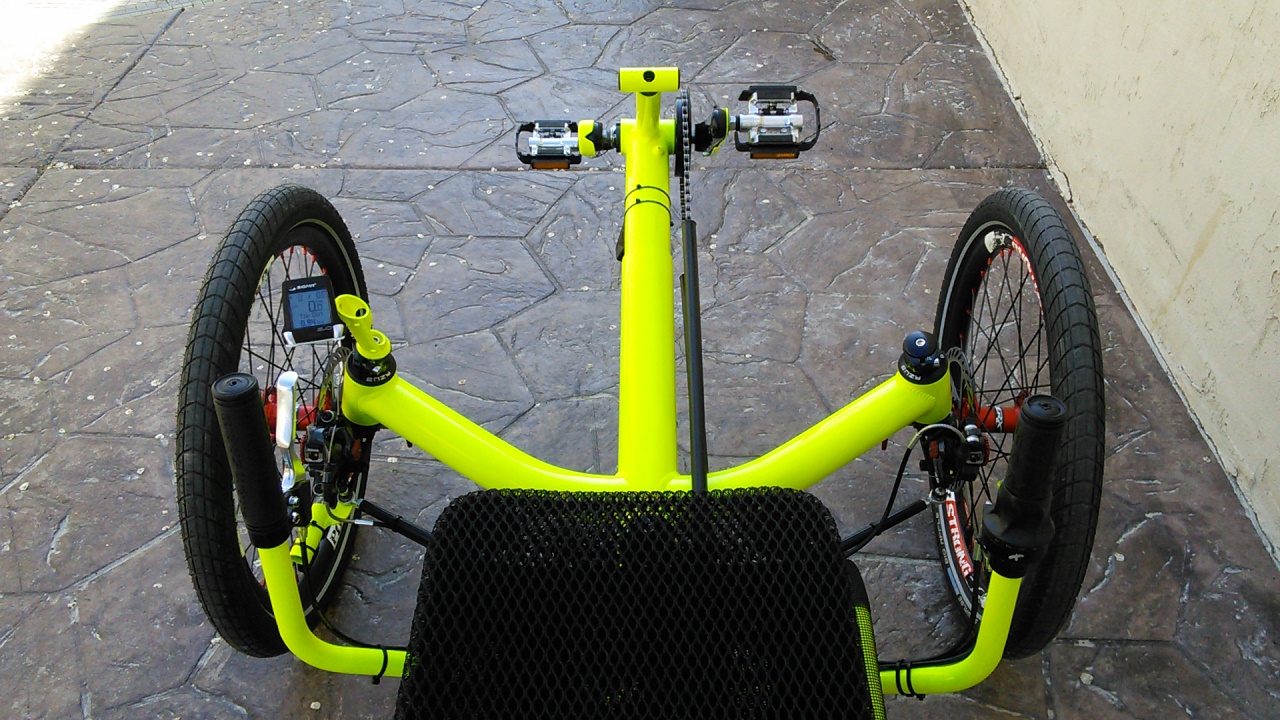 ---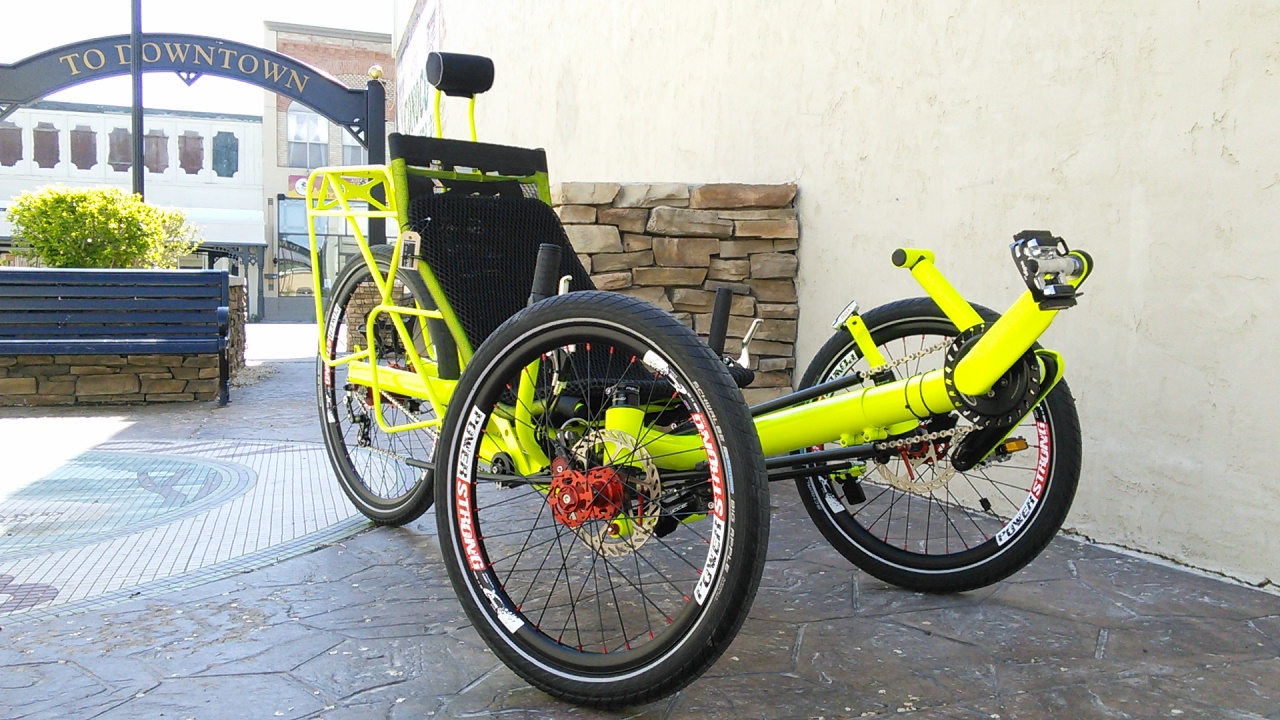 ---