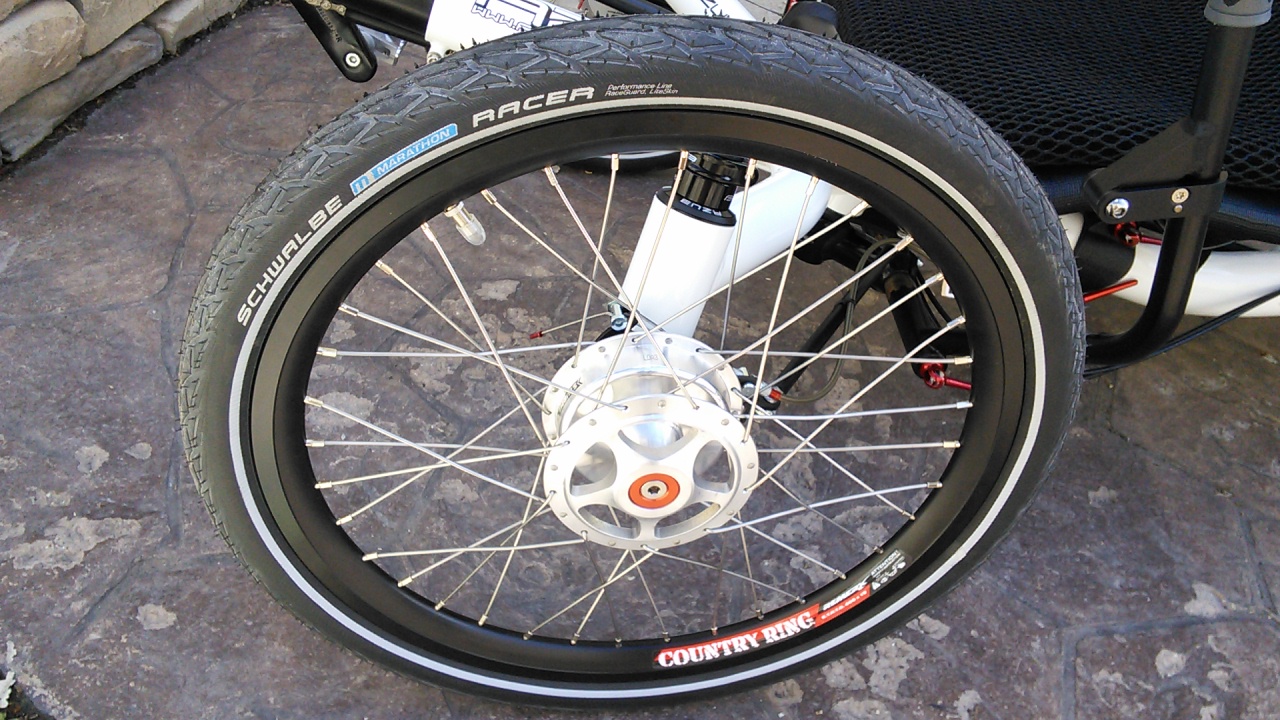 Schwalbe Marathon Racer 20x1.50 (40-406) HS429 Tire
- The most popular recumbent trike tire by far. There is a reason that this tire is the default stock option on so many recumbent trikes. Every tire is a compromise of weight, speed, puncture resistance, and longevity and the Schwalbe Marathon Racer is the best option for the average trike rider.
---
---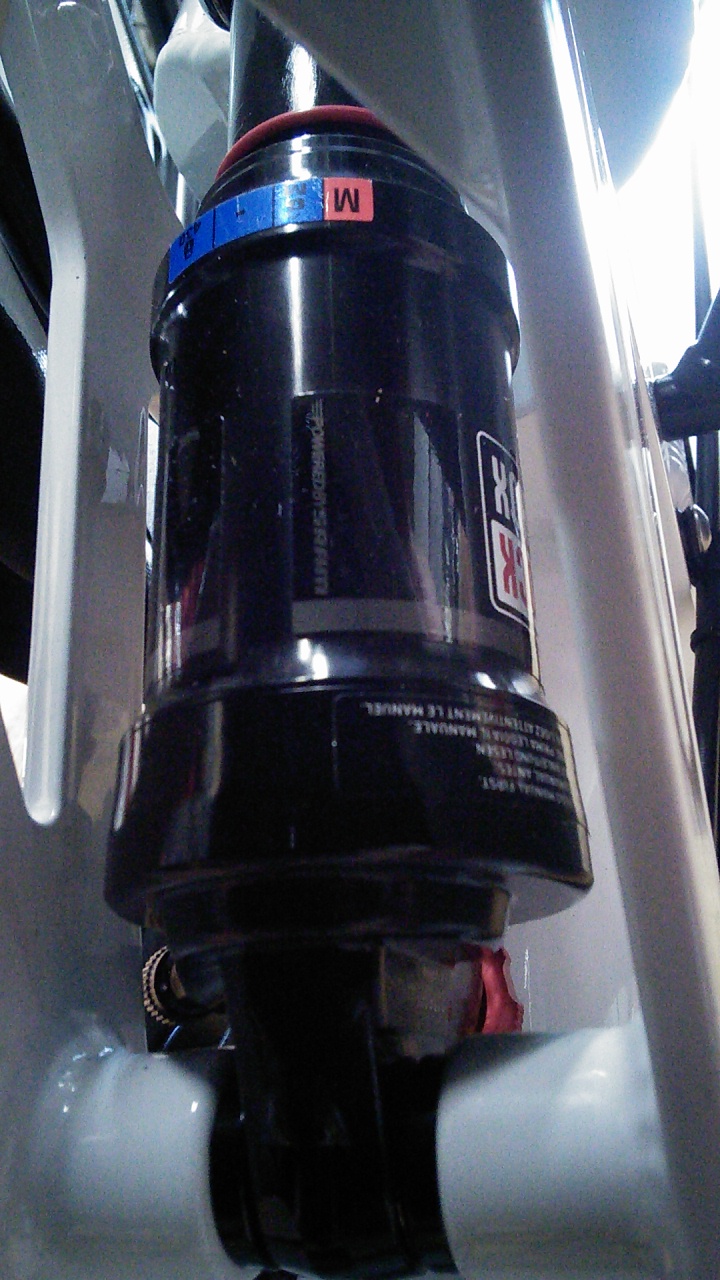 RockShox Monarch RL Rear Shock 6.50x1.50 (165x38mm) C2 - Rockshox Monarch RL rear shock. Featuring silky smooth travel in a new lightweight design, Monarch floats through bumps even better than before, turning rugged trails into tire-gripping velvet. The chassis is lean while maintaining the durability and adjustability needed to bite off huge chunks of burly trail action and epic cross country.

---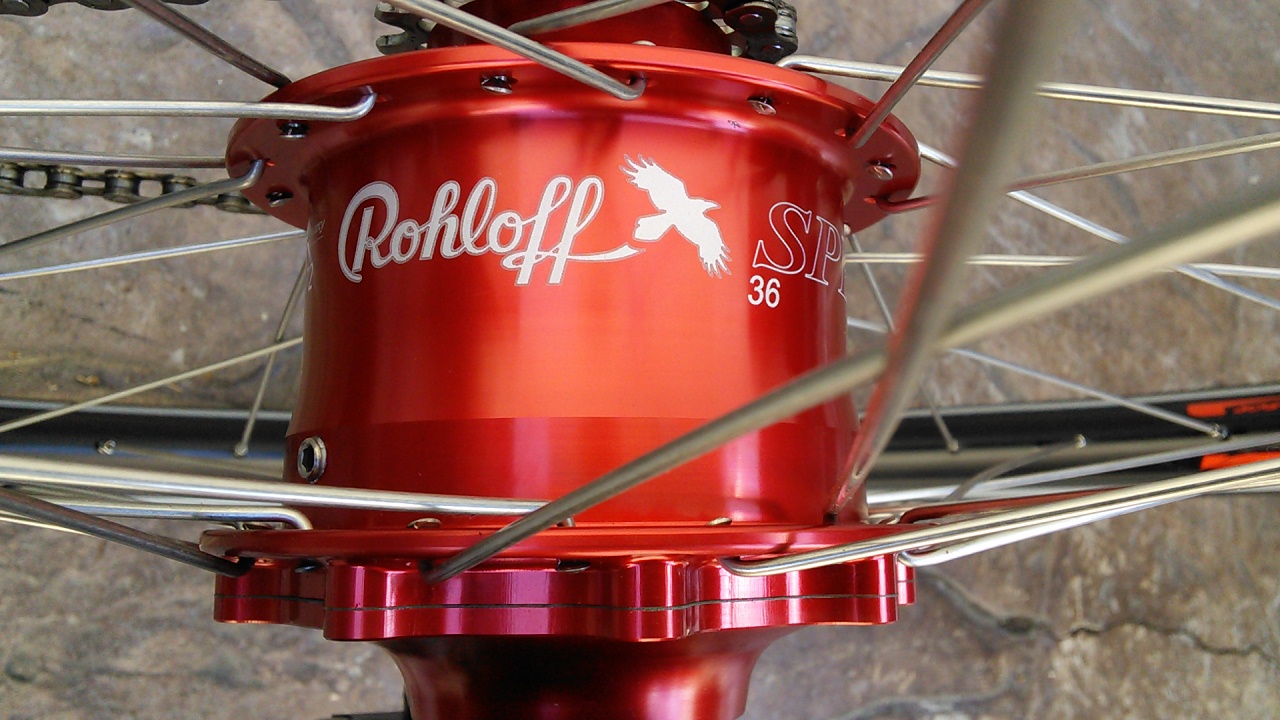 Rohloff Drivetrain Wheel with OEM2 Tensioner Chain - The Rohloff 14-speed transmission is the ultimate in internal gearing. All gears are evenly spaced and can be shifted while pedaling or standing still. Low maintenance and reliability is the name of the game here.

---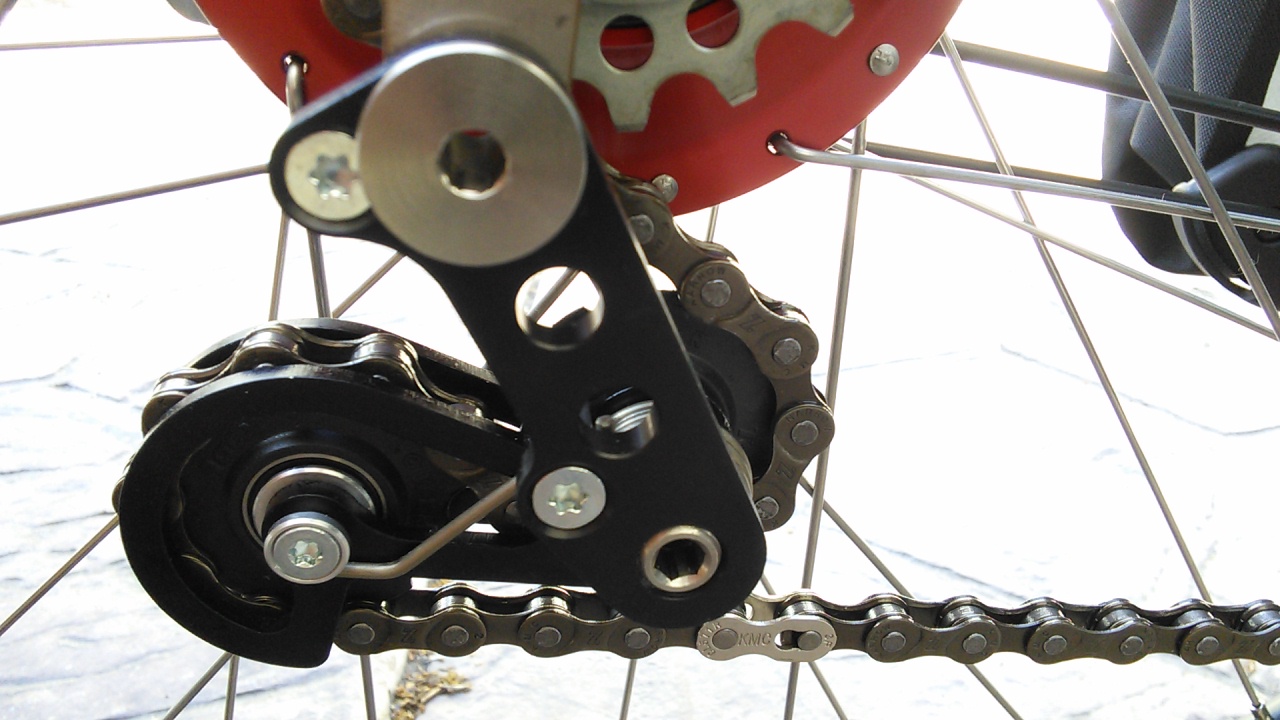 ---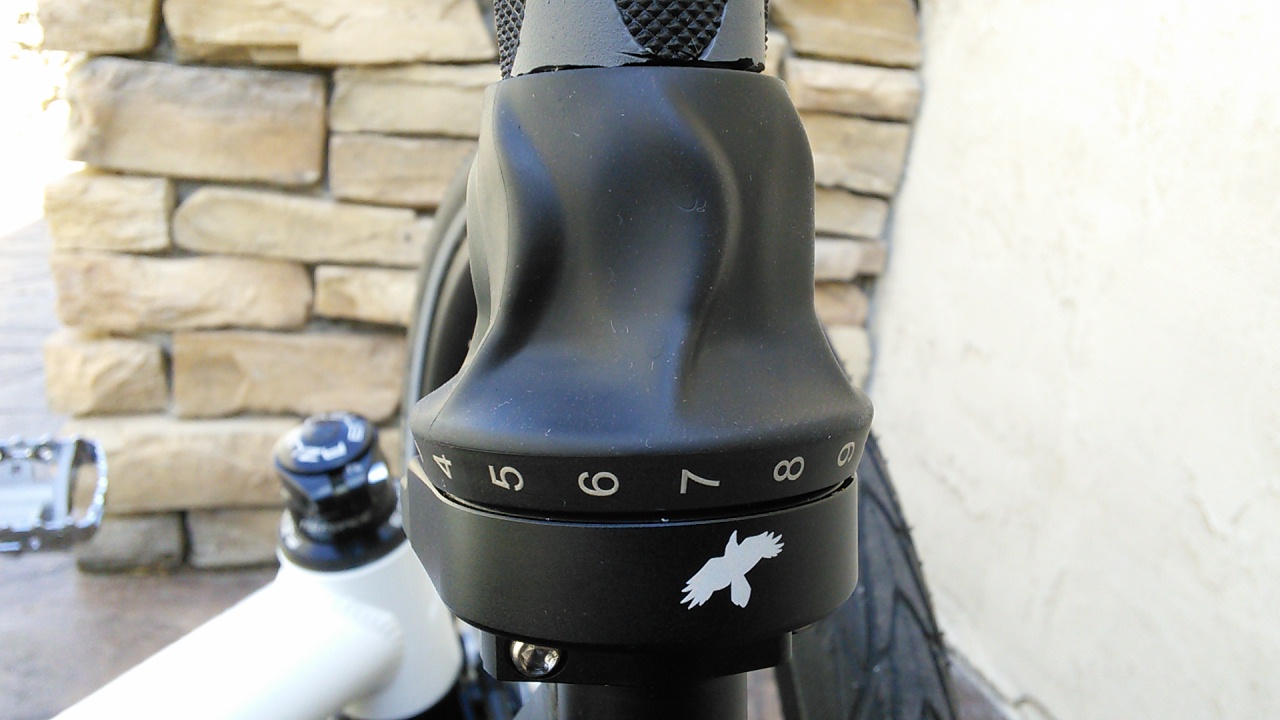 ---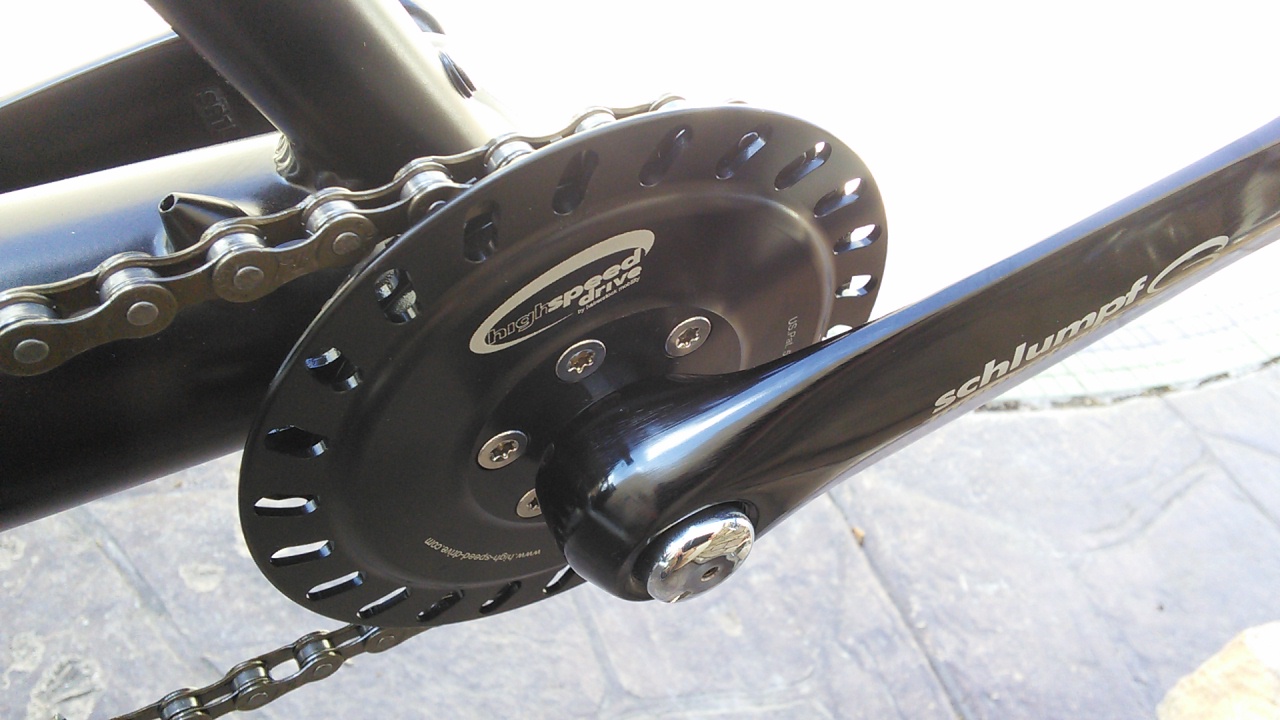 Schlumpf 27T/68 High Speed Drive w/155mm Cranks - The Schlumpf High Speed Drive is our favorite piece of cycling engineering. This planetary gear setup will give you higher high gears and lower low gears. If you have a trike with a 20in rear wheel the HSD will give you back the high end you are missing.

---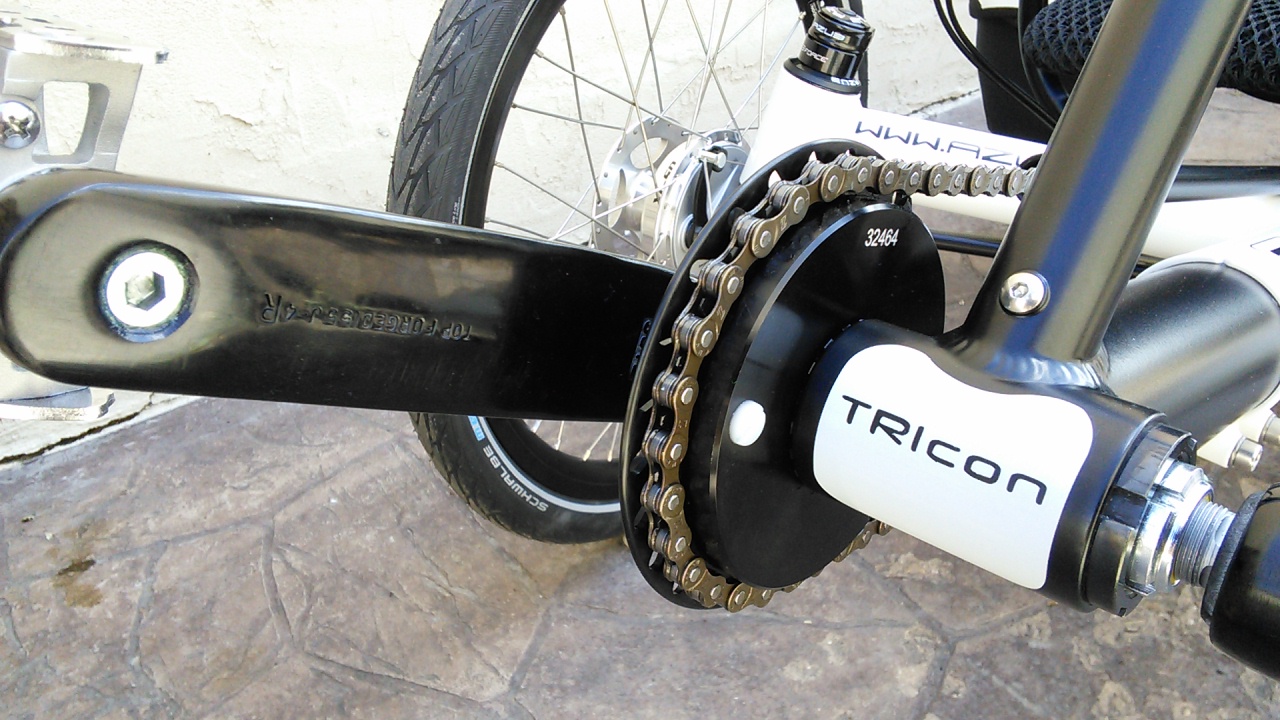 ---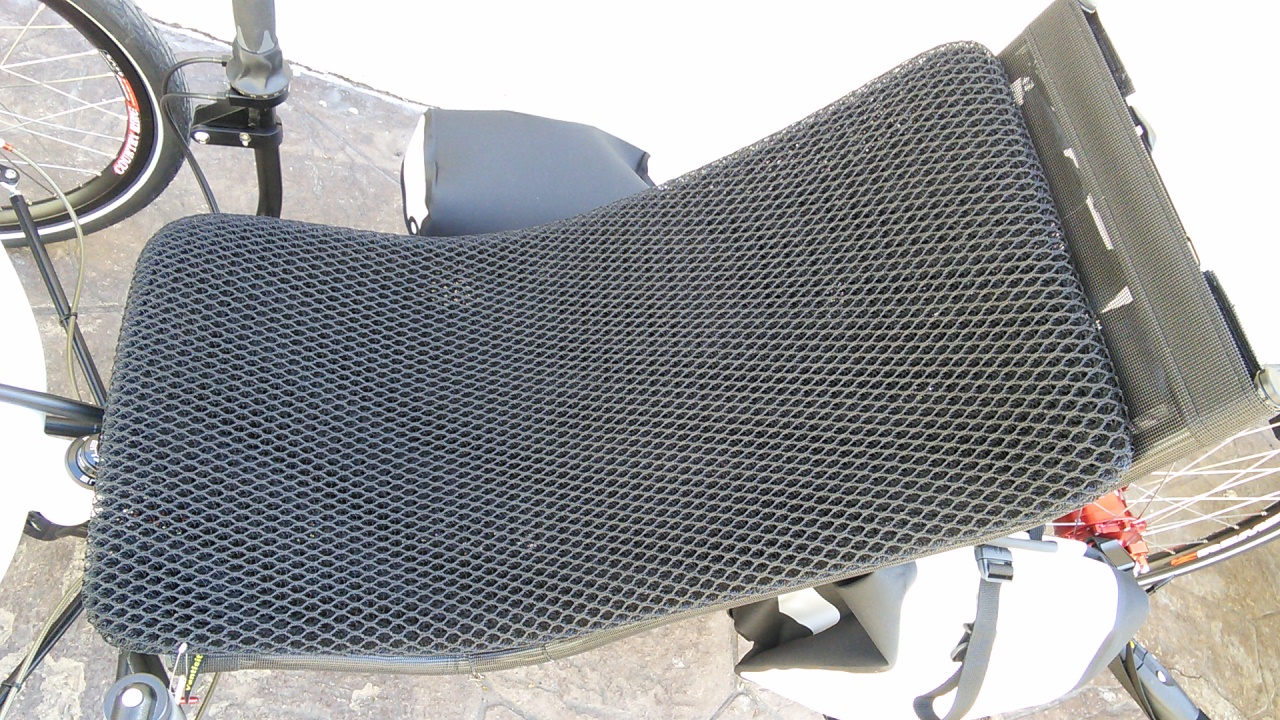 Ventisit Seat Pad 38x23/15 cm Comfort (3cm thick) - An incredibly breathable and comfortable seat pad for your trike. The open weave mesh offers incredible ventilation that will keep you cool on outings. The mesh features a no-slip grip that will keep the pad on the seat as you ride.

---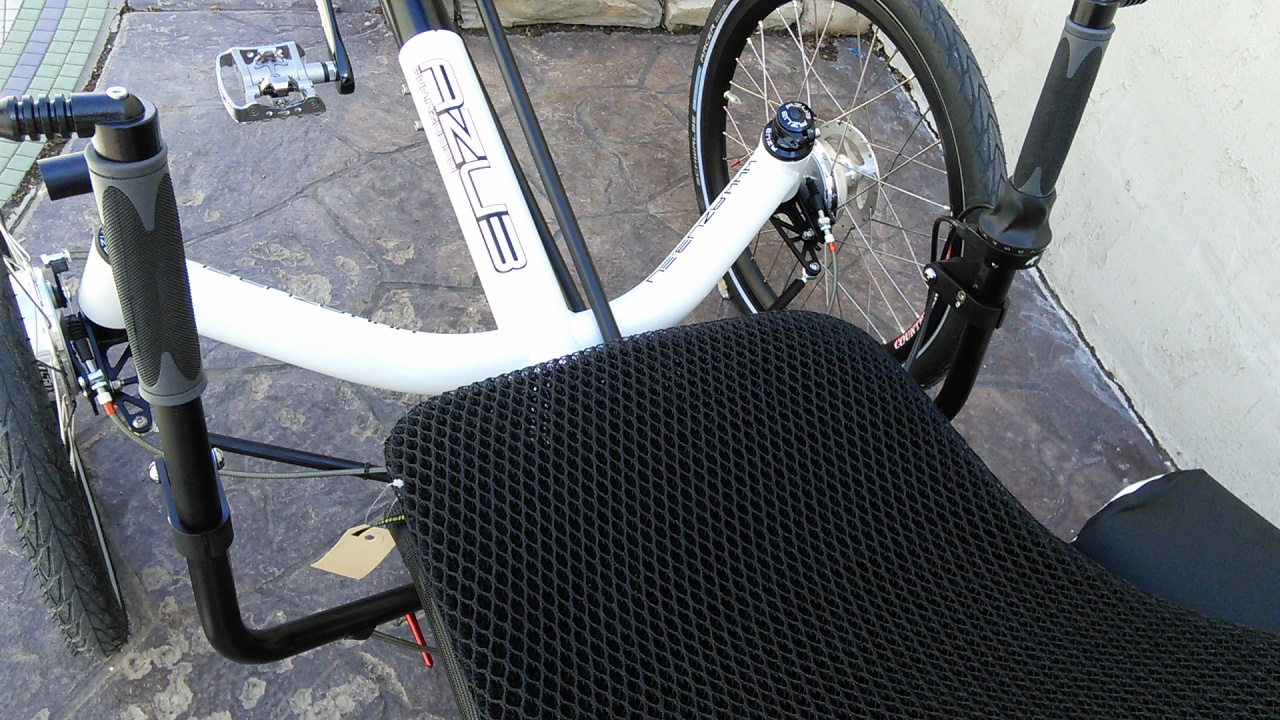 AZUB FRAME HINGE+FOLDING HANDLE BARS -

---

Sturmey Archer Drum Brakes - ice

---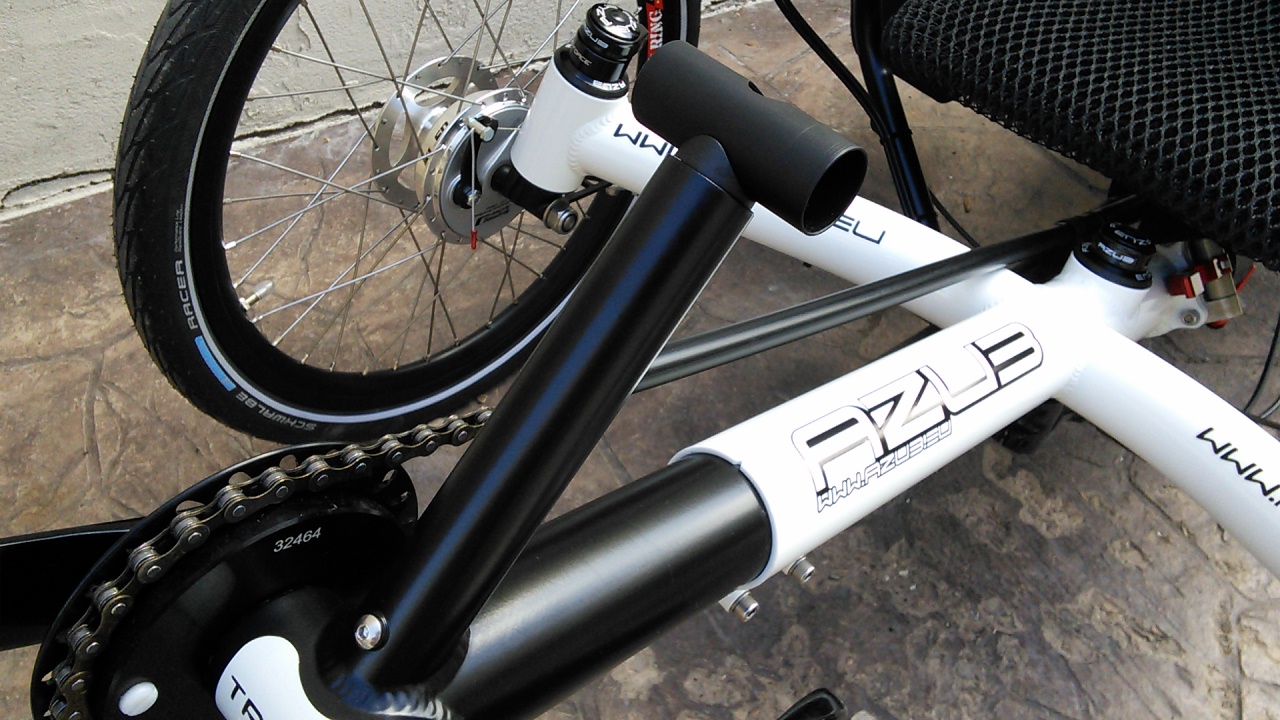 Azub Headlight Mount - This mount is specifically designed to mount a headlight to the Azub line of trikes. Swing Grip.

---
---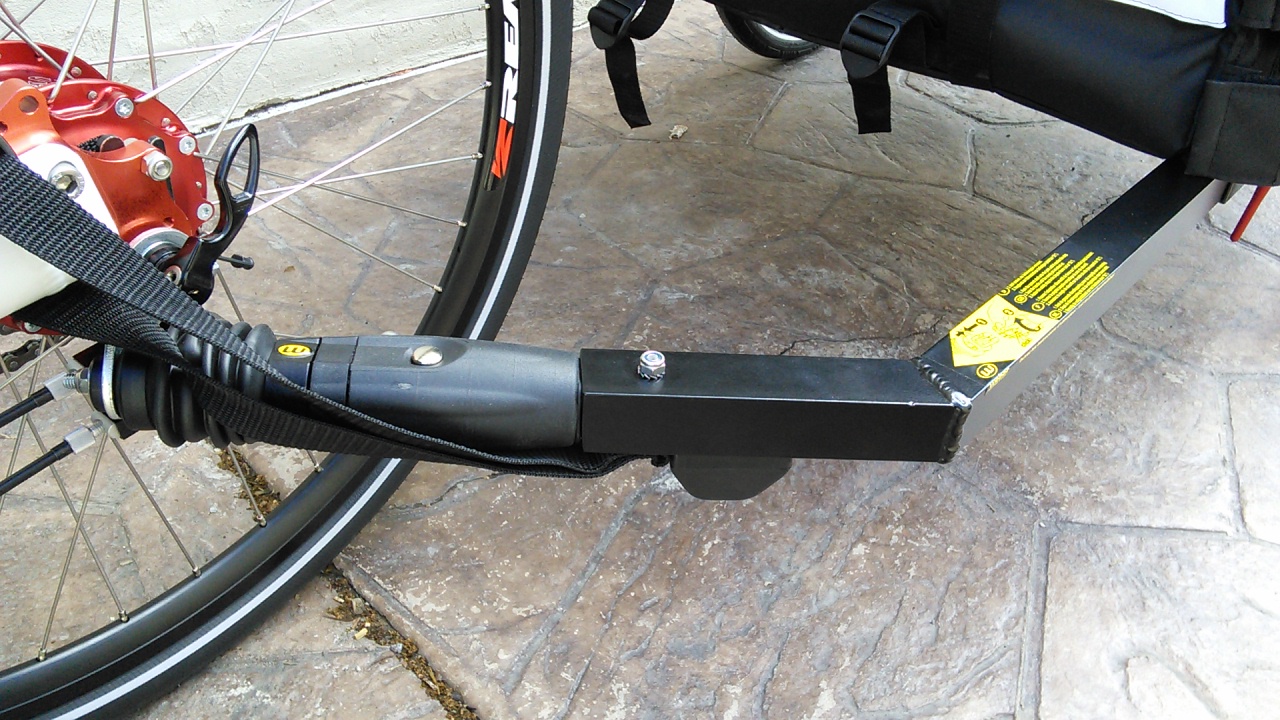 ---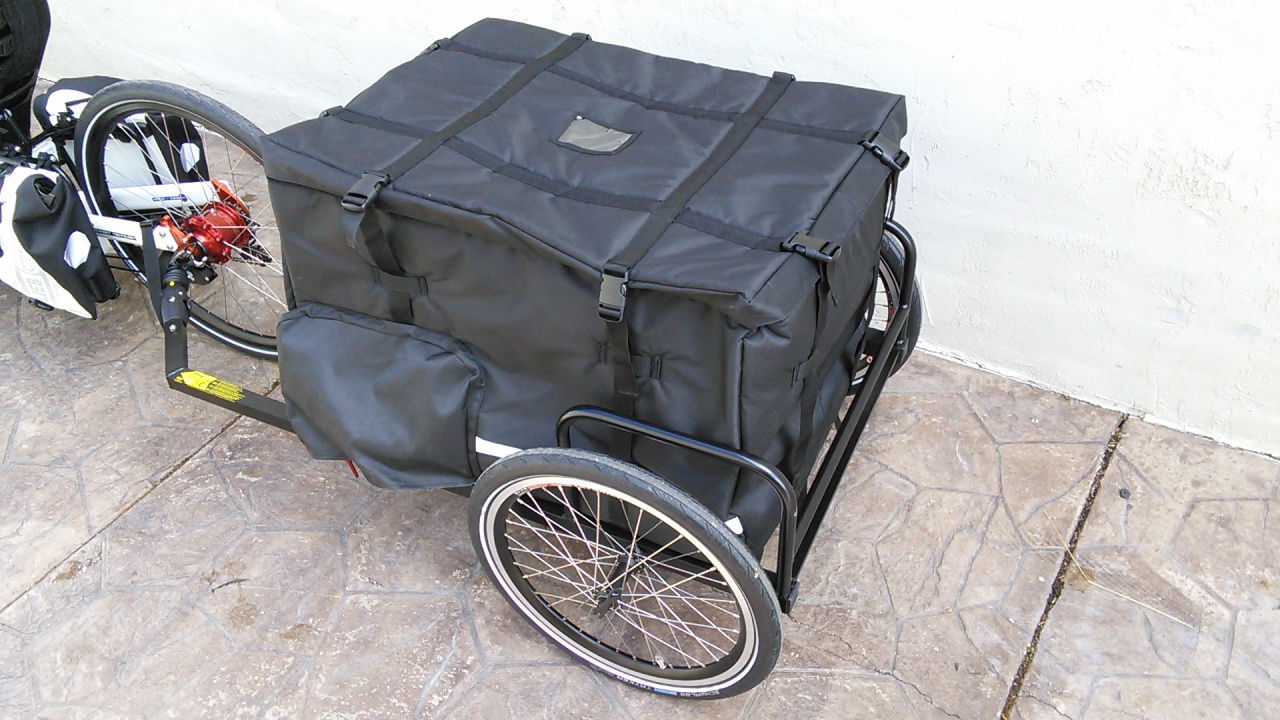 ---
---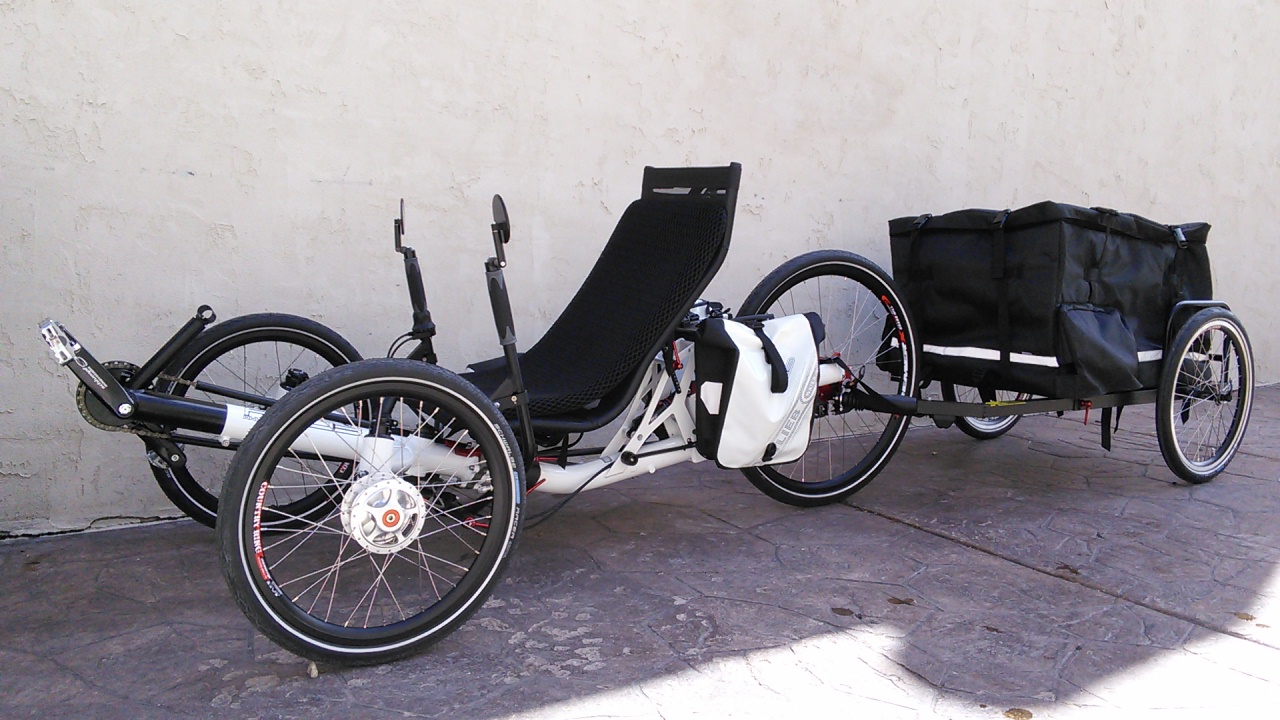 ---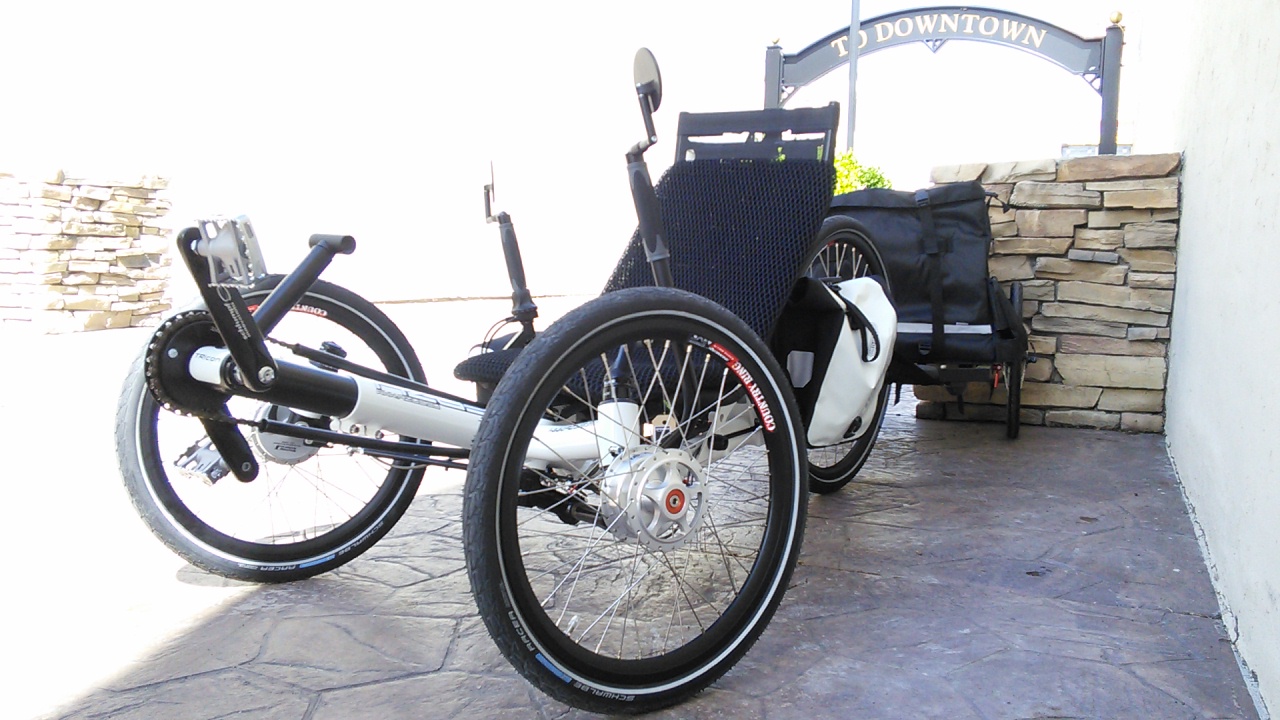 ---