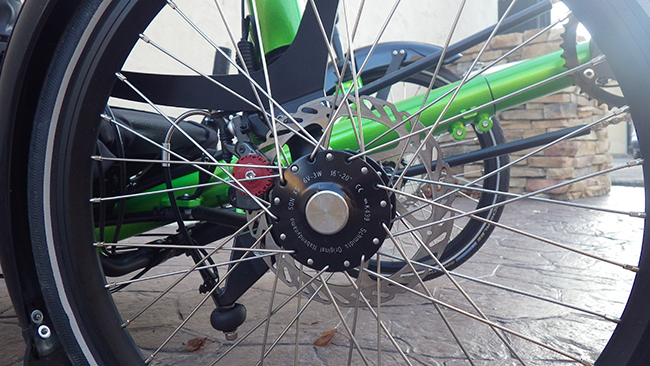 SON dynohub / Edelux Lighting System for HP
-
---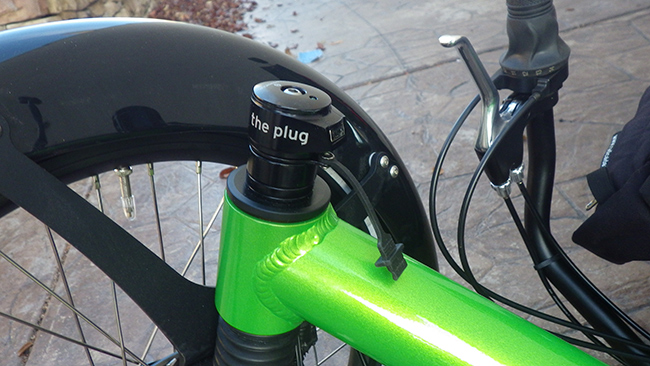 ---
---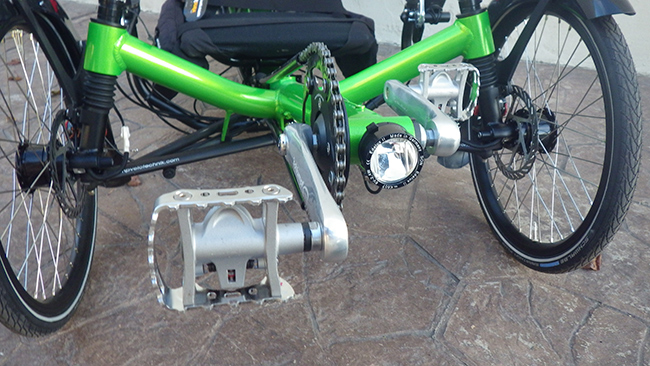 Shimano PD-M324 Combo Pedals - Shimano PD-M324 Clipless SPD/Cage Mountain/Road Pedals. Features SPD clipless on one side and standard clip/strap on other. Cup and cone bearings. Includes SM-SH56 cleats. Four degrees of Rotation. -Platform and SPD

---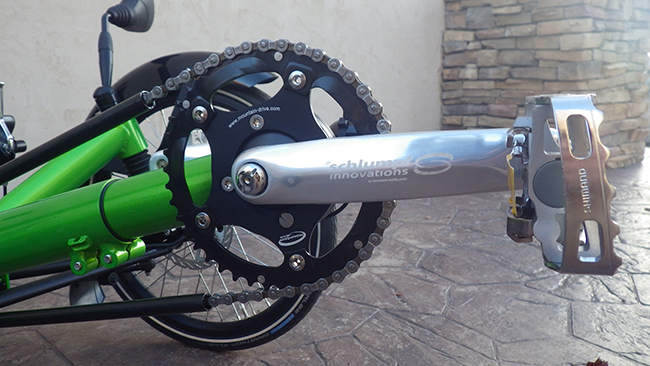 Schlumpf Mountain Drive (Basic model without chainring, trouser guard, crankarms, etc) - Elegant and durable enough to last a lifetime, Schlumpf gearing systems are high-precision devices manufactured with passionate enthusiasm. Since 1992, mountain-drives have been used by thousands of people around the world to extend the gearing range of both derailleur- and hub-gearing systems.

---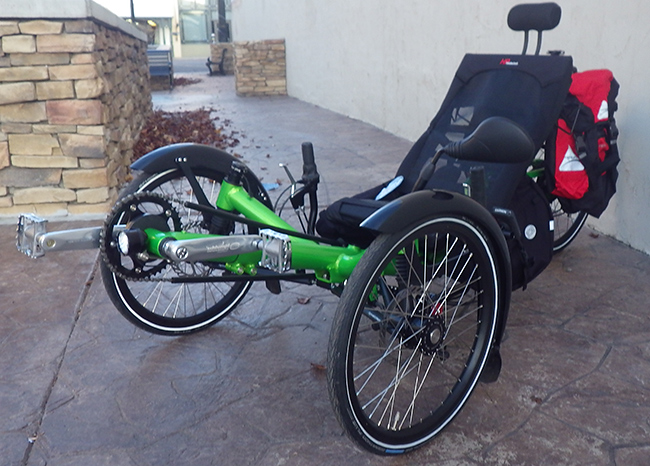 ---
---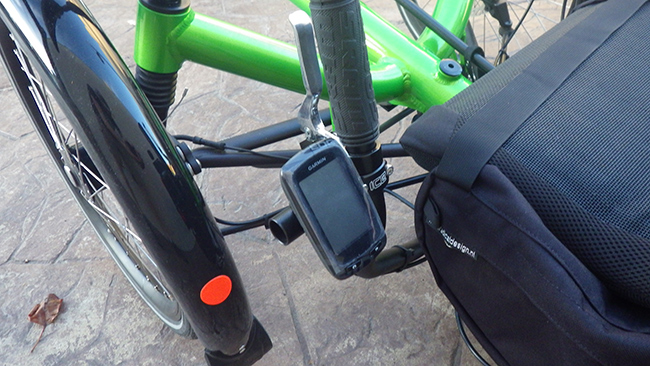 ---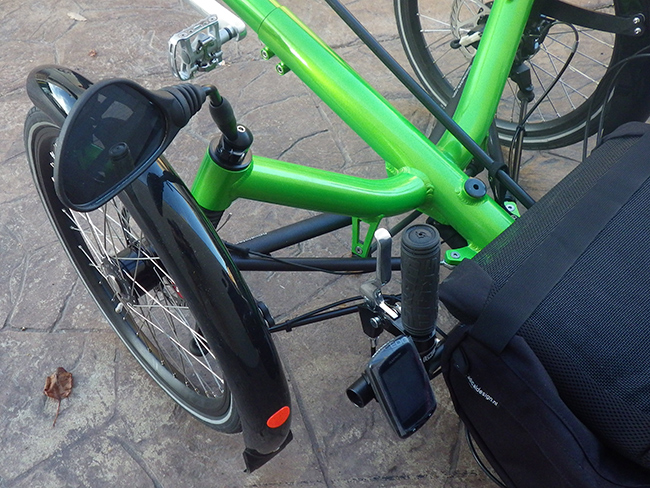 HP Velotechnik Mirror for Trikes without front Suspension - Left - FOR NON FRONT SUSPENSION TRIKES

---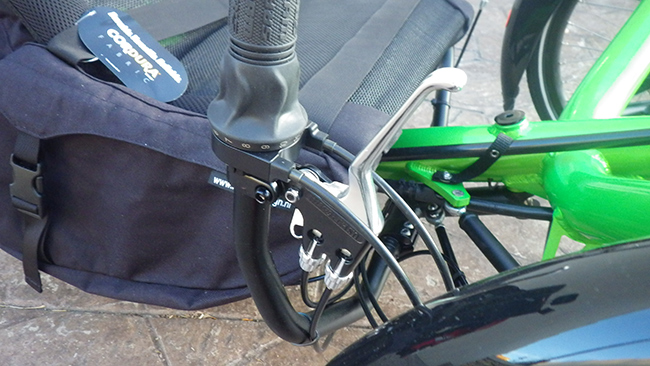 One Hand Brake Control Lever - LEFT Side Dual Pull - Do you need to operate all of the controls with one hand? Do you prefer to have no brake-steer? If you answered yes to either question, order this dual control brake lever! It's a single lever that operates both brakes and is compatible with all trikes we currently sell. -The Double Barrel lever pulls two long-pull brakes simultaneously -Forged aluminum lever and cast aluminum bracket -Three-finger design

---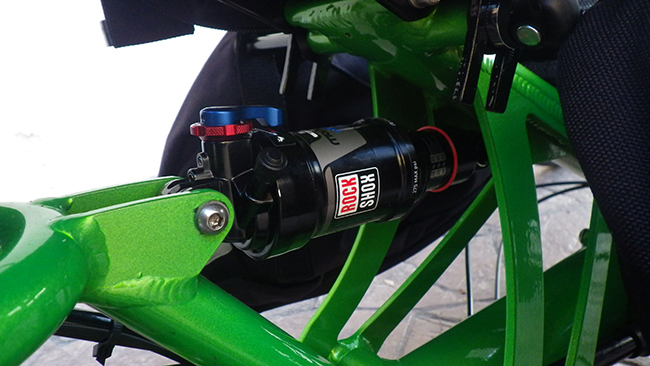 RockShox Monarch RL Rear Shock 6.50x1.50 (165x38mm) C2 - Rockshox Monarch RL rear shock. Featuring silky smooth travel in a new lightweight design, Monarch floats through bumps even better than before, turning rugged trails into tire-gripping velvet. The chassis is lean while maintaining the durability and adjustability needed to bite off huge chunks of burly trail action and epic cross country.

---
---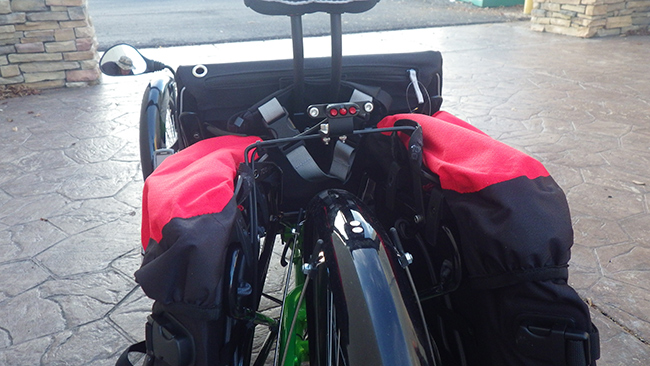 ---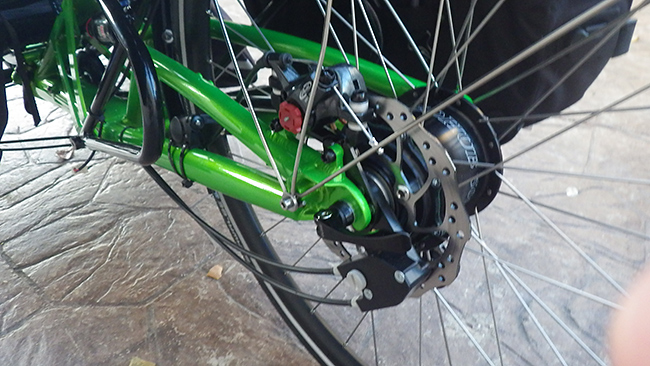 Rohloff Drivetrain Wheel with OEM2 Tensioner Chain - The Rohloff 14-speed transmission is the ultimate in internal gearing. All gears are evenly spaced and can be shifted while pedaling or standing still. Low maintenance and reliability is the name of the game here.

---
---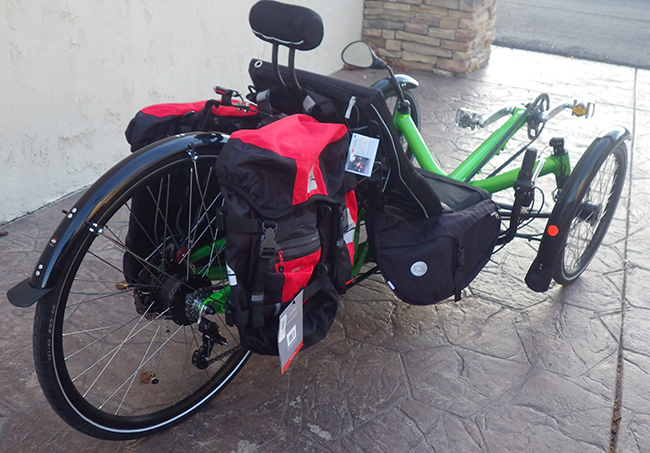 ---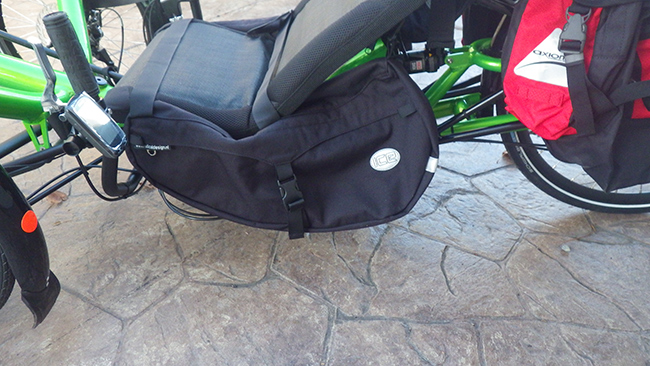 ICE Sidepods for use with Ergo-Flow or Ergo-Luxe seat covers (pair) - These custom ICE side pods have been specially made for our seat covers that have location loops on the side edging. They are ideal for day riding or commuting. The bags each fit directly onto the side of the seat cover loops and can be used singly and can be quickly removed from the trike The zip opening is arranged so that the front of each bag can be opened whilst riding along - perfect for getting at the snack bars or a camera. Available in black only and supplied as a pair with reflective tapes at the rear. This version fitís all Ergo-Luxe covers and any Ergo-Flow if the cover has side tabs.

---