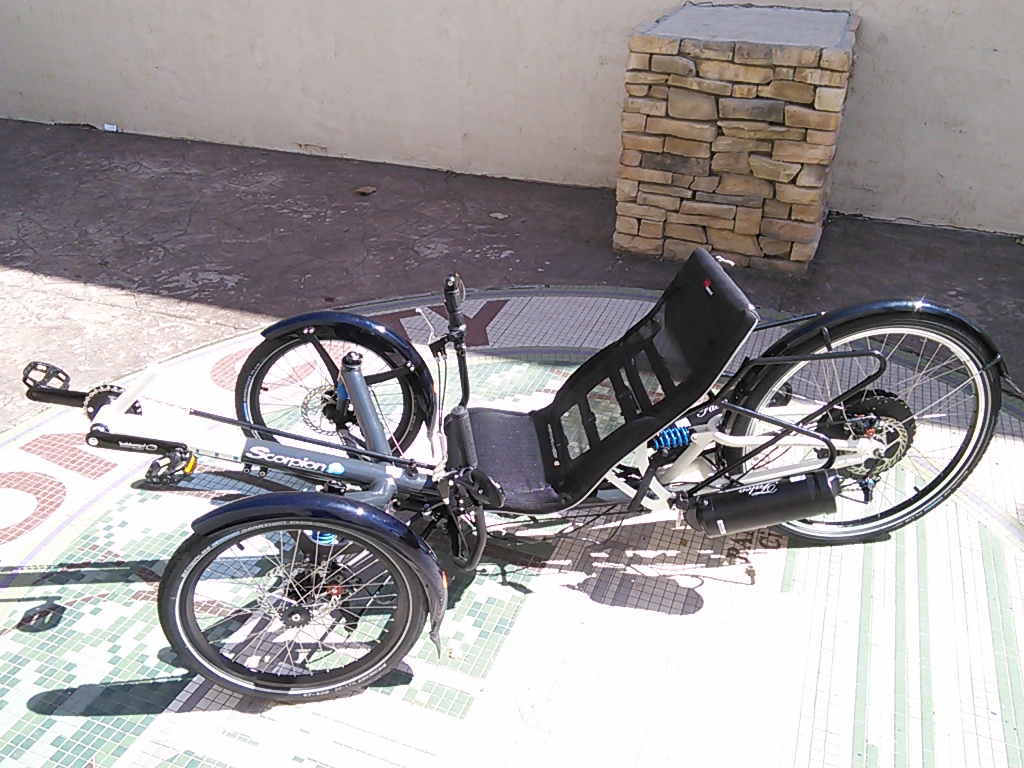 ---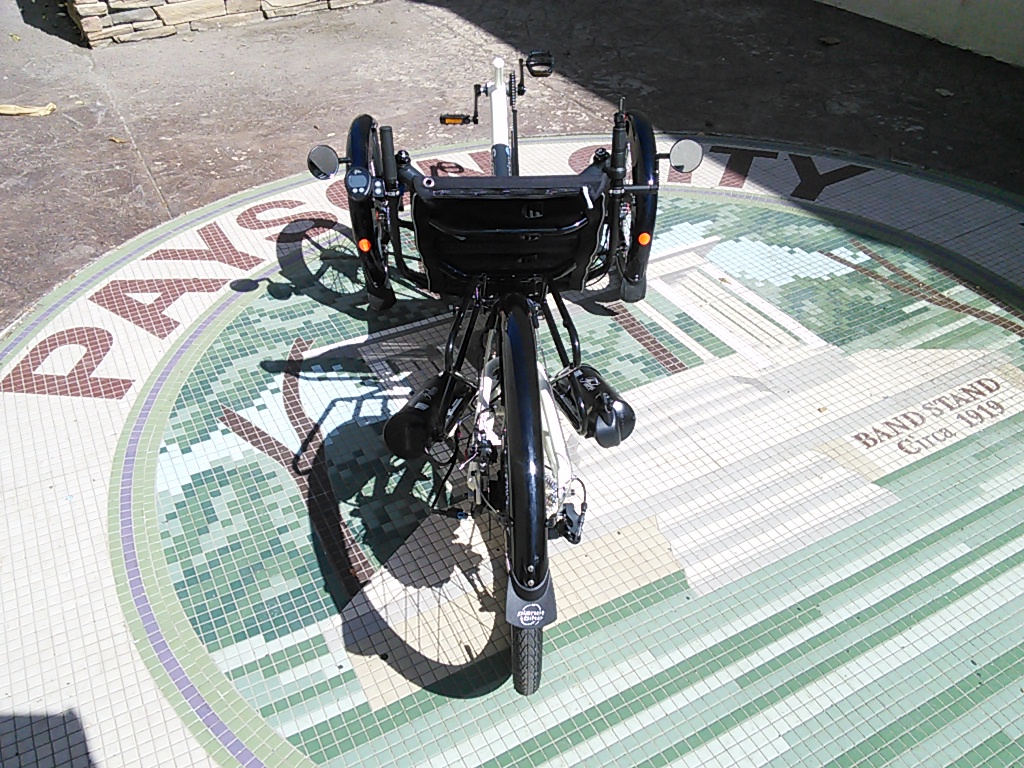 ---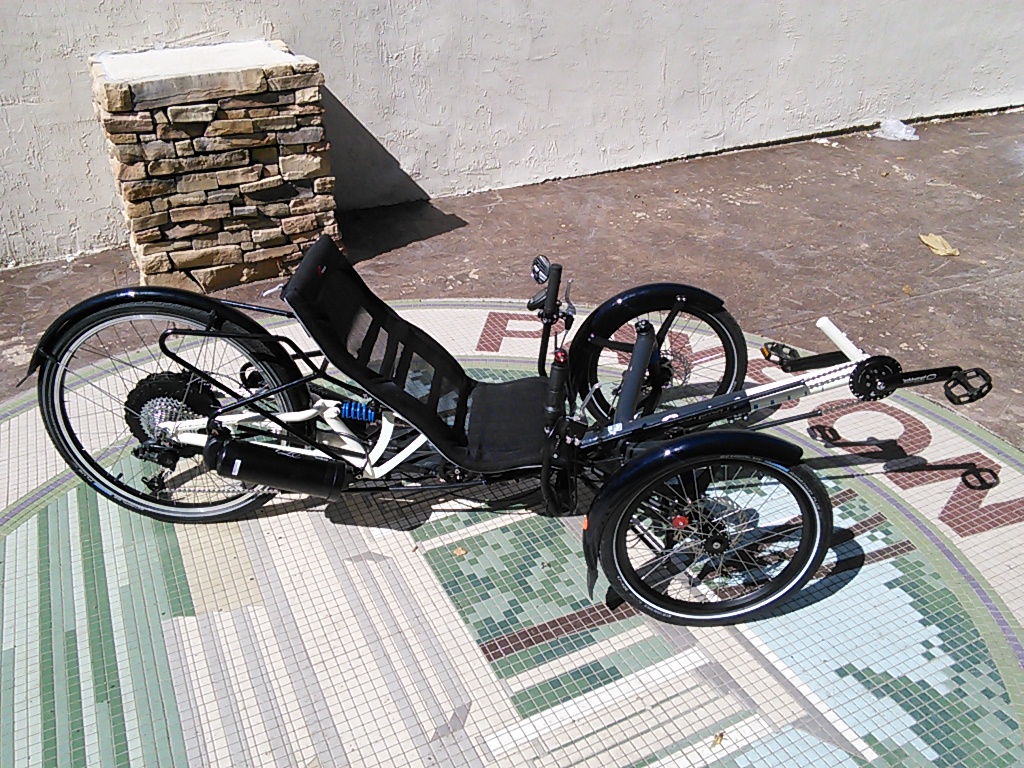 ---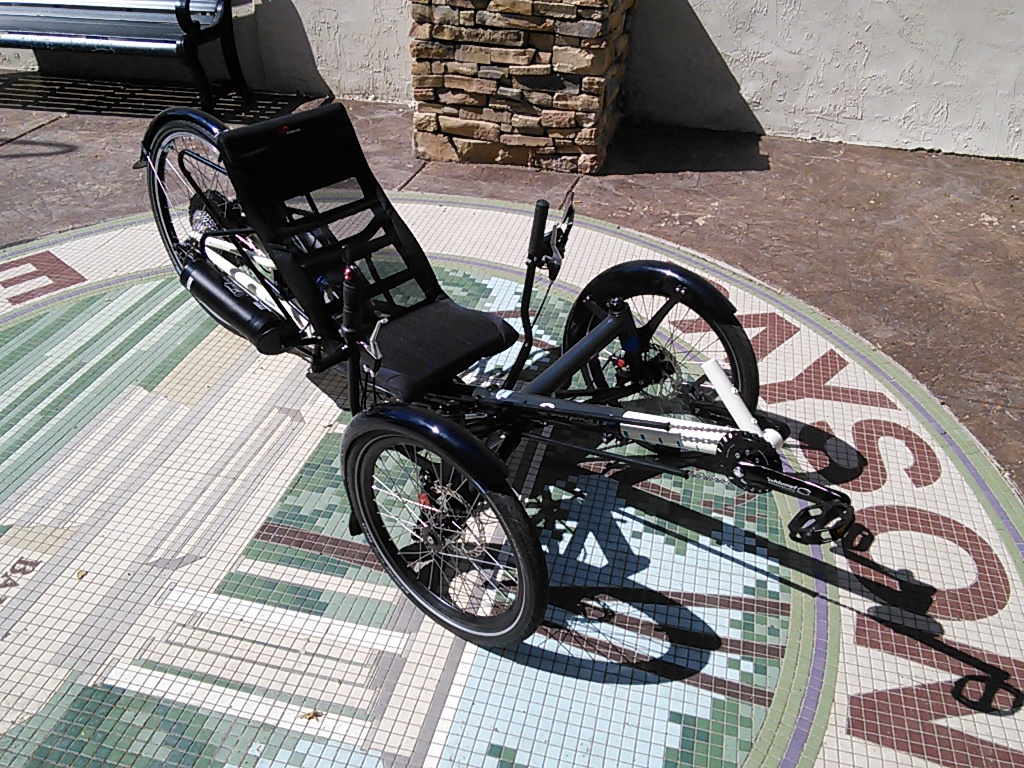 ---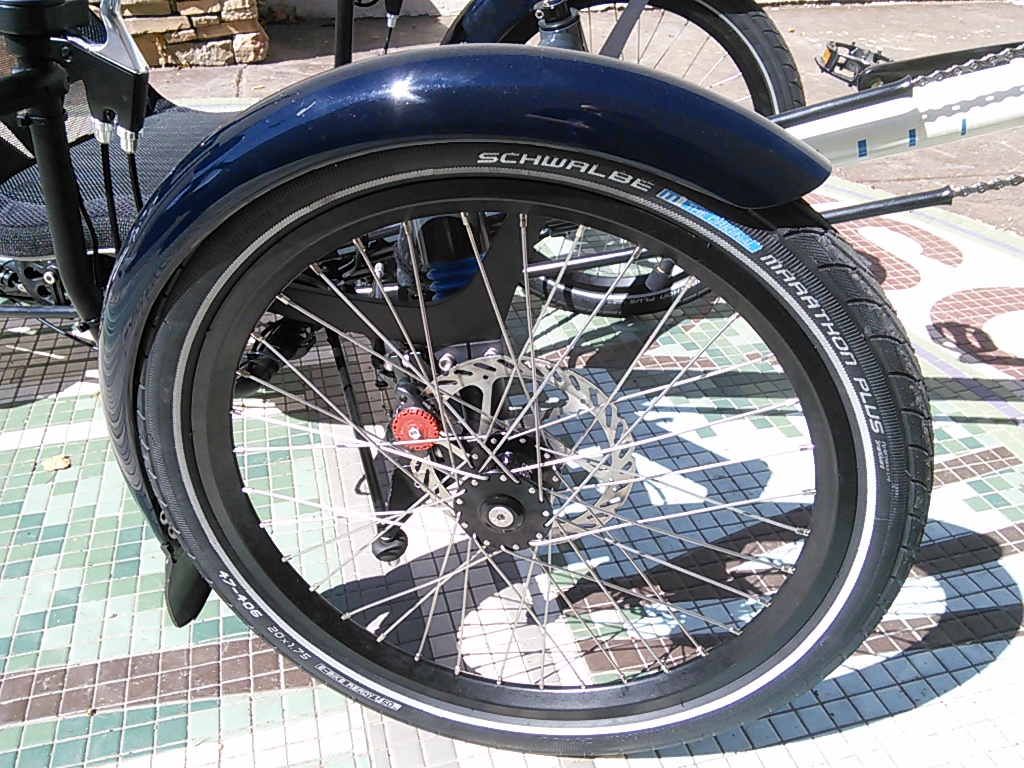 Schwalbe Marathon Plus 20x1.75 (47-406) HS440 Tire - The Marathon plus tire has a thick protective liner to keep foreign objects from reaching the tube. Schwalbe has a protection level 7 out of 7 for all Marathon Plus tires. This is our most popular tire by far because it's affordable and they will outlast any tire out there. You'll be surprised at how smooth and quiet they roll. -WIRE BEAD -PSI: 50-70

---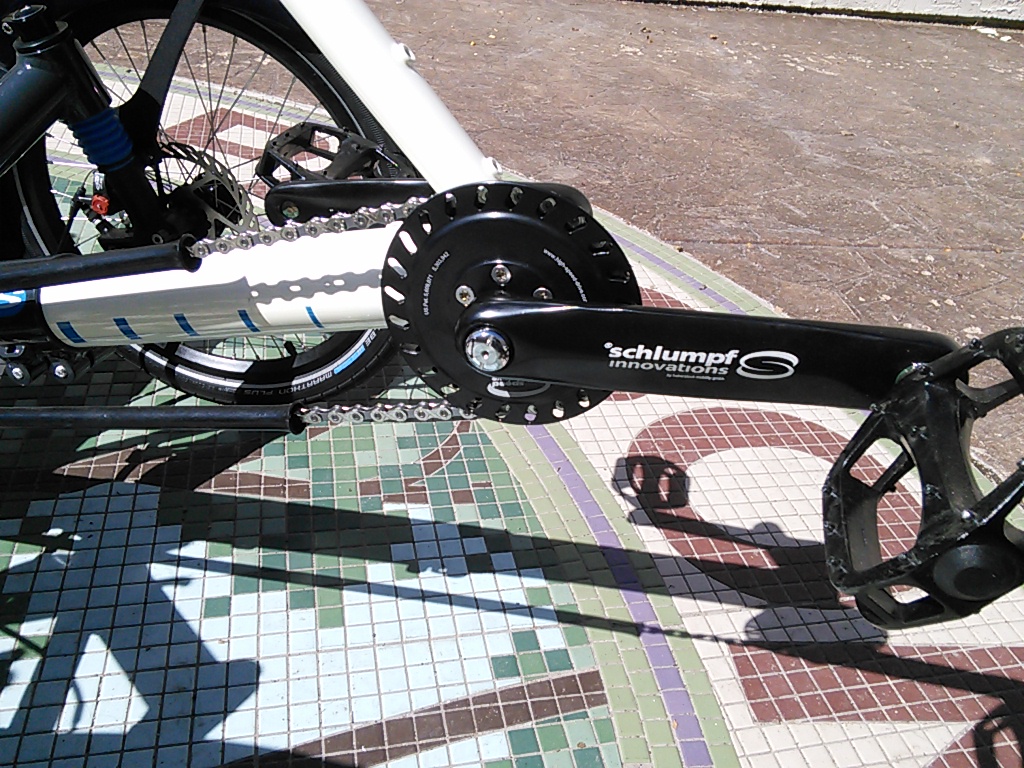 Schlumpf 27T/68 High Speed Drive w/170mm Cranks - The Schlumpf High Speed Drive is our favorite piece of cycling engineering. This planetary gear setup will give you higher high gears and lower low gears. If you have a trike with a 20in rear wheel the HSD will give you back the high end you are missing.

---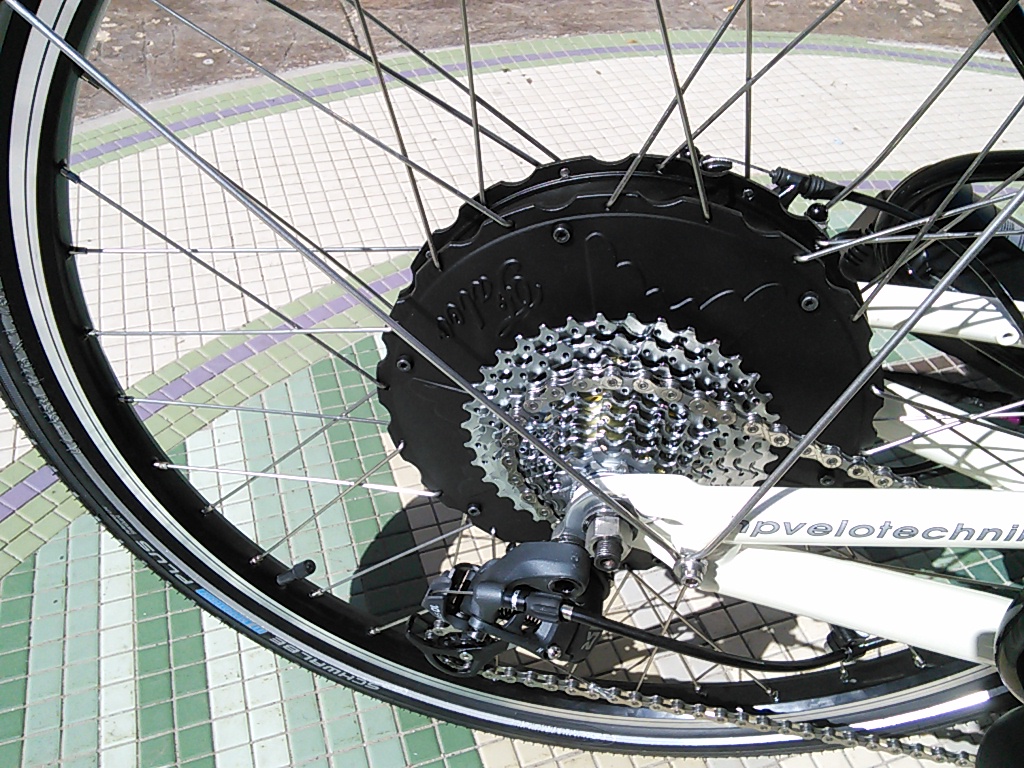 Falco Hx-500W-MT Hub Motor with Throttle - 5-Phase Motor Technology with integrated controller, 40Nm Max. Disc Brake, Free Wheel Adaptors, Torque Arm, Torque are included. Throttle is also included.
Battery, Freewheel, Torque Sensor, Consoles, and wheelbuilding are not included.

---
---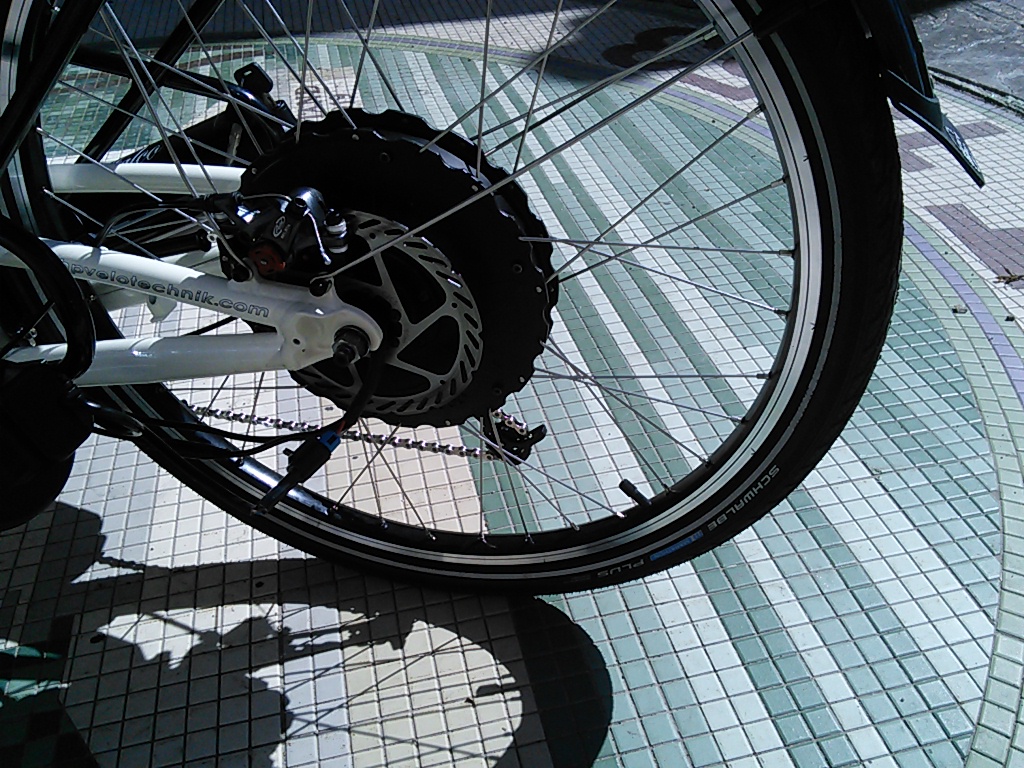 Schwalbe Marathon Plus 26x1.75 (47-559) HS440 Tire - The Marathon plus tire has a thick protective liner to keep foreign objects from reaching the tube. Schwalbe has a protection level 7 out of 7 for all Marathon Plus tires. This is our most popular tire by far because it's affordable and they will outlast any tire out there. You'll be surprised at how smooth and quiet they roll. -WIRE BEAD -PSI: 45-70

---
---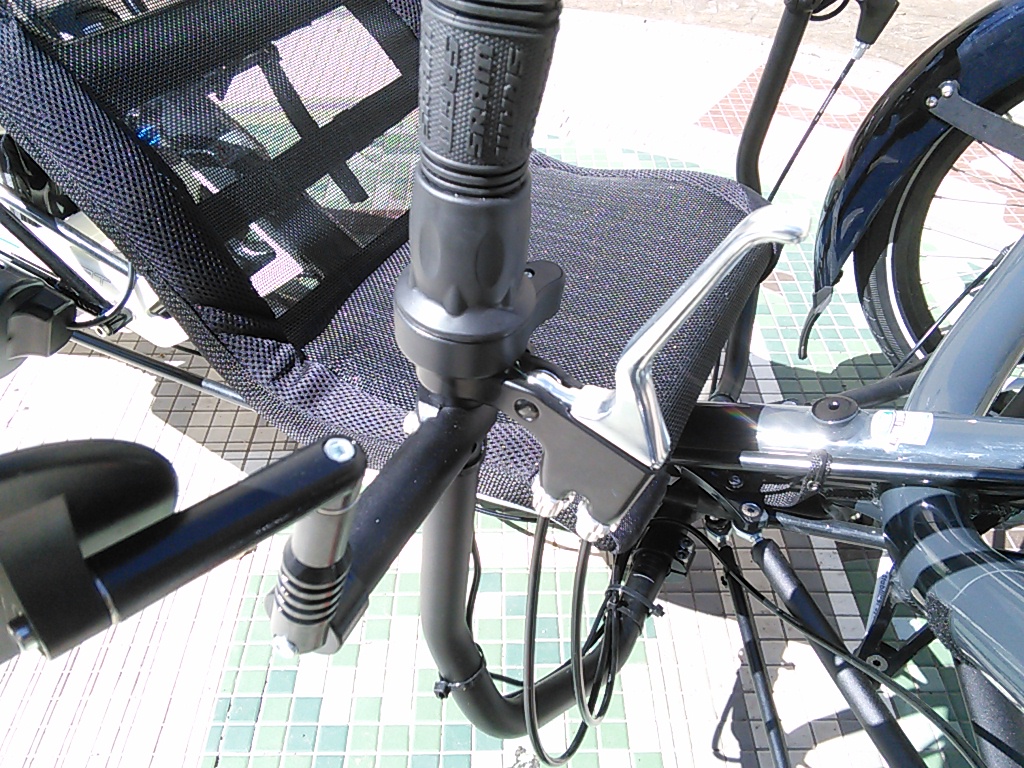 One Hand Brake Control Lever - LEFT Side Dual Pull - Do you need to operate all of the controls with one hand? Do you prefer to have no brake-steer? If you answered yes to either question, order this dual control brake lever! It's a single lever that operates both brakes and is compatible with all trikes we currently sell. -The Double Barrel lever pulls two long-pull brakes simultaneously -Forged aluminum lever and cast aluminum bracket -Three-finger design

---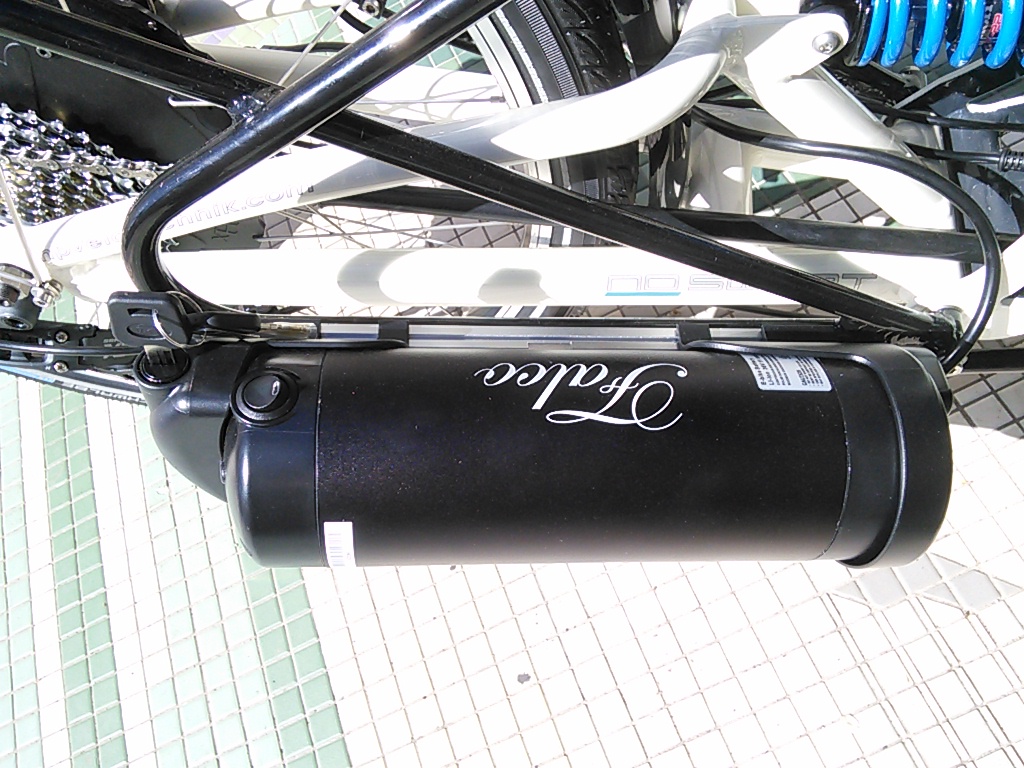 Falco Hx Bottle Battery Pack (Charger + Holder Included) 36V x 11.6Ah - The pack merely weighs 2.5 kg (5.4 lbs.) and it delivers 417Wh of energy (36V, 11.6Ah). The pack has a number of primary as well as secondary protections. The packs use Lithium Ion Rechargeable battery cells from Panasonic (Cell Model NCR18650PD). Typical cell capacity is 2880mAh and minimum cell capacity is 2730mAh. The packs uses 10S4p configuration.

---
---
---
---