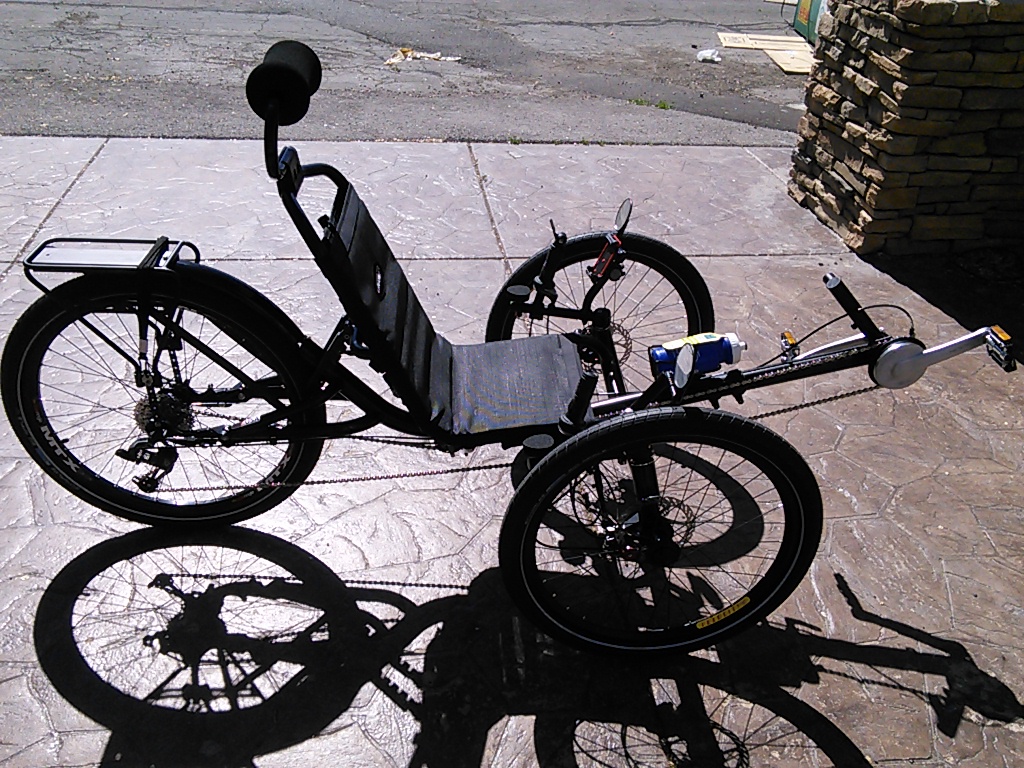 ---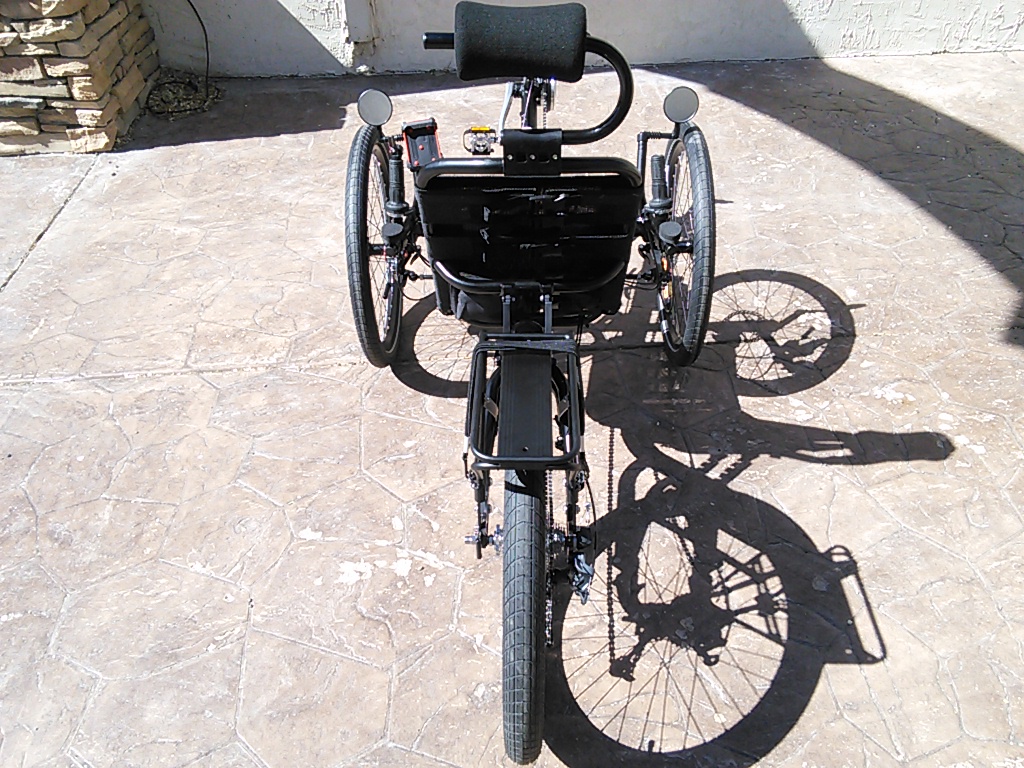 ---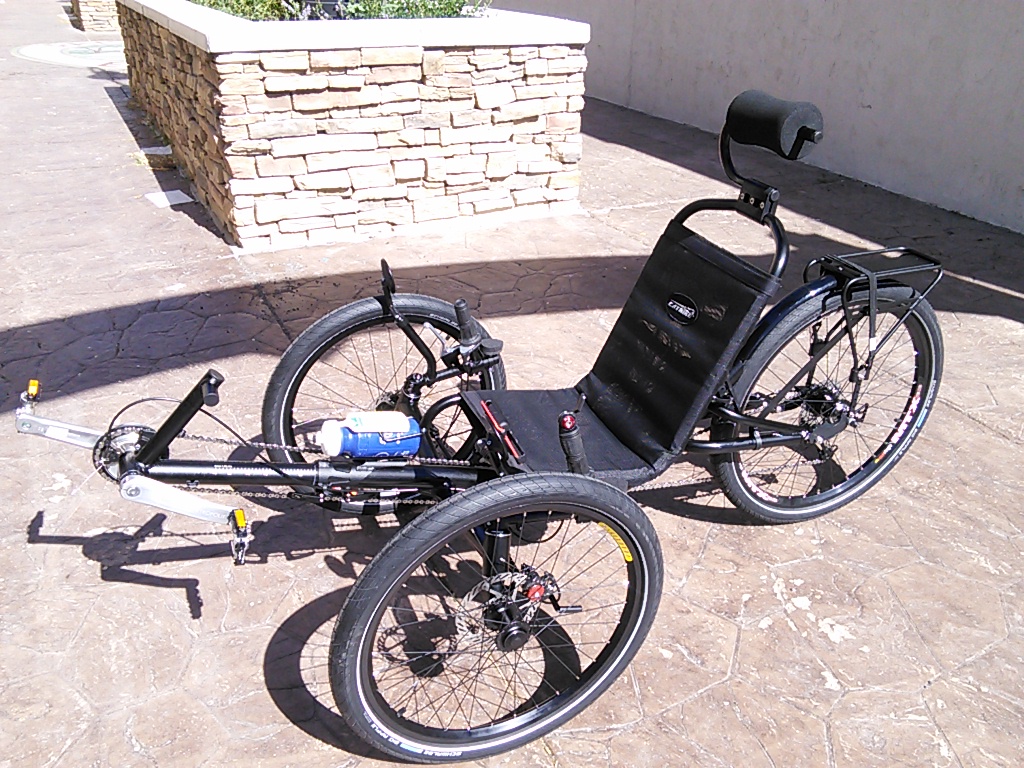 ---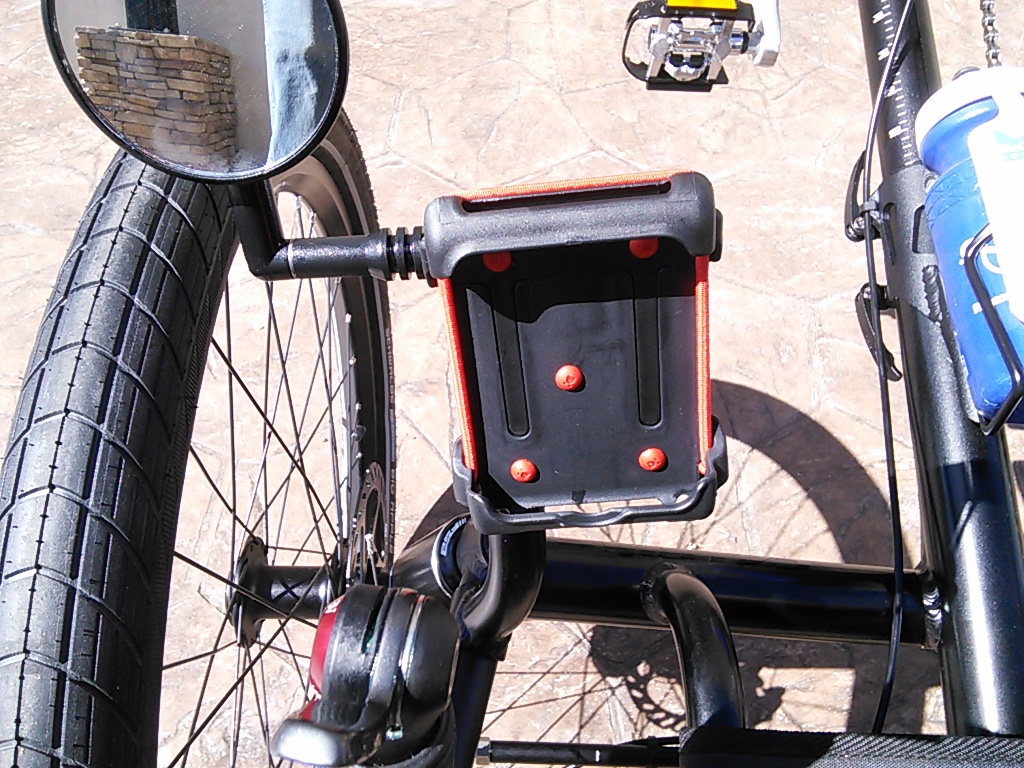 Delta Smartphone Phone Holder - Black - Securely mount a smartphone to your recumbent bike or trike.

---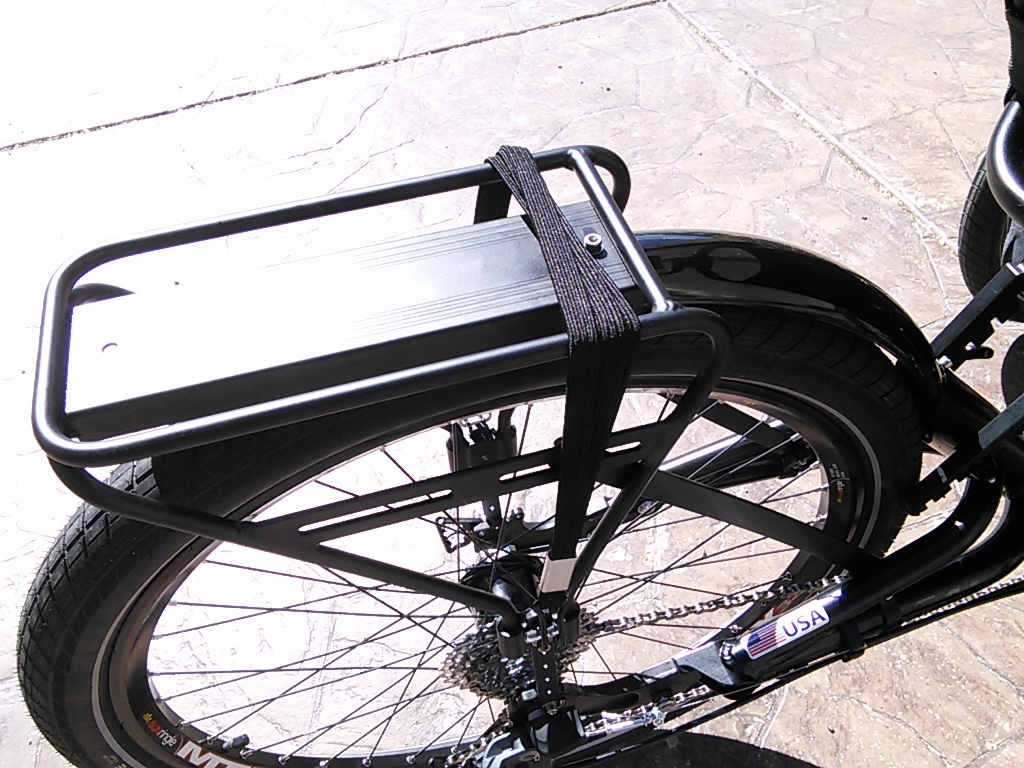 Utah Trikes Rack with Integrated Fender for Annihilator - Our adjustable rack fits the Annihilator perfectly. With this option we mount the fender directly to the rack to eliminate the traditional wire stays. This makes the fender much more rigid and secure and keeps the rack height as low as possible.

---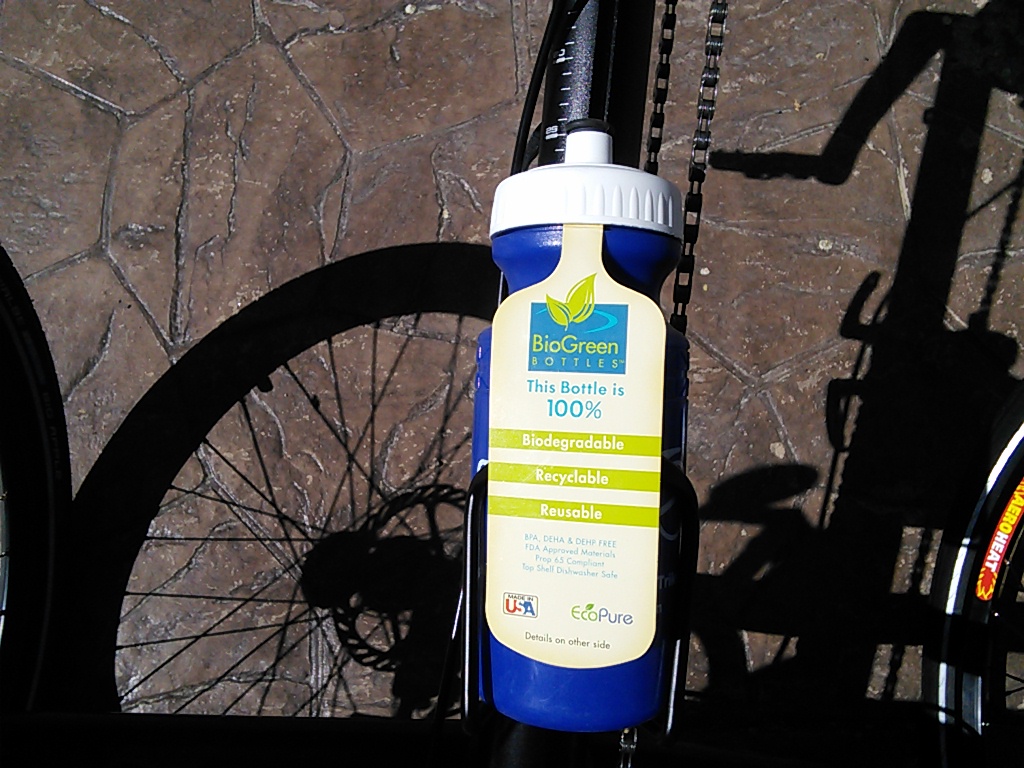 Utah Trikes Water Bottle - Blue - Utah Trikes BPA-free water bottle. Reusable. Recyclable. 28 oz. of hydration. Fits standard bottle cages

---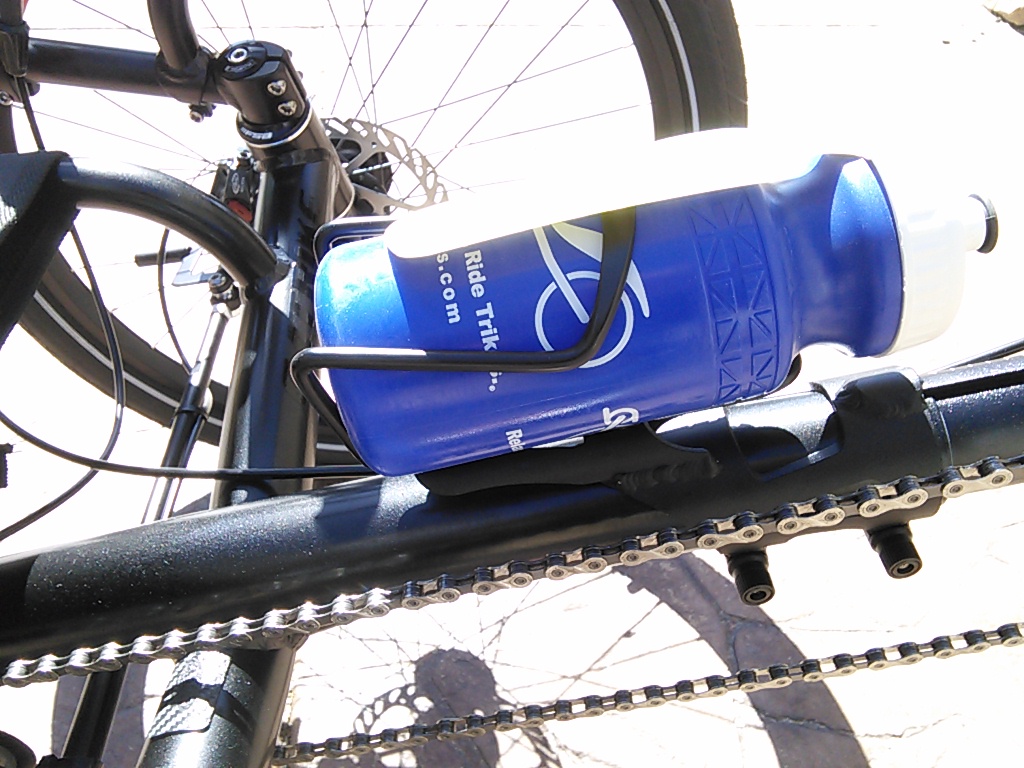 Velocity Bottle Trap Water Bottle Cage - Black - The Velocity water bottle cage is lighter than your average metal cage, and it's more effective in keeping your bottle with you. Featuring a more enclosed design, this cage is great for Recumbents that have a bad habit of throwing bottles out of standard cages.

---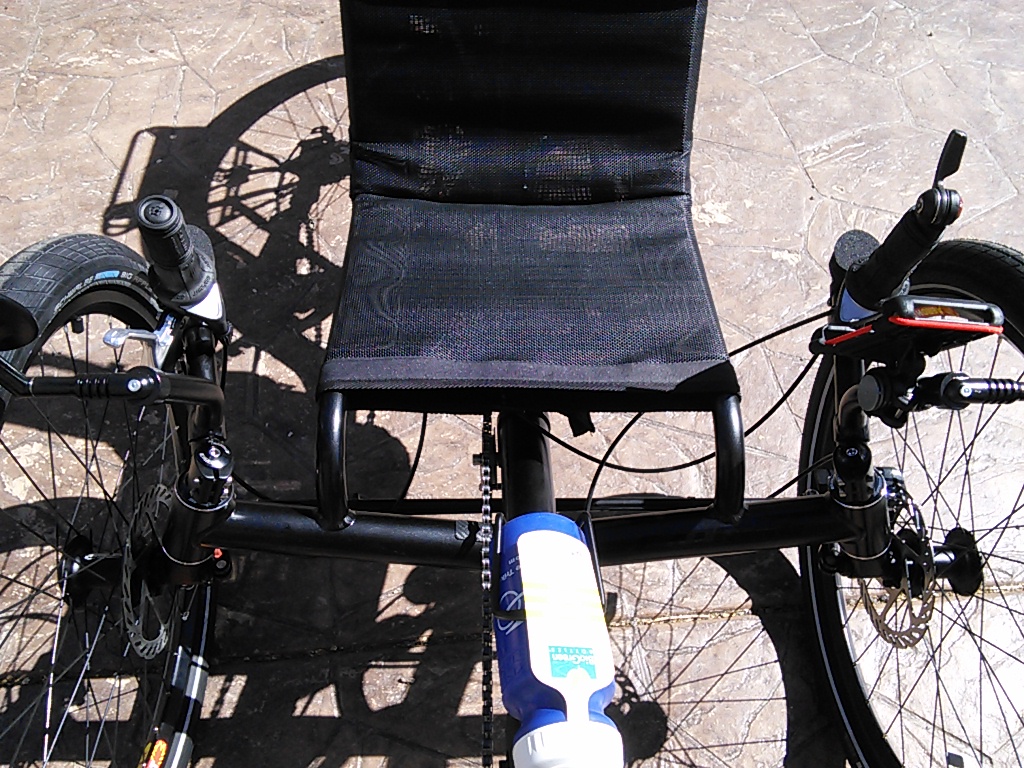 Catrike Mirror and Computer Mount (Pair) - Left and Right Catrike Mirror Mounts. MIRROR NOT INCLUDED.

---
---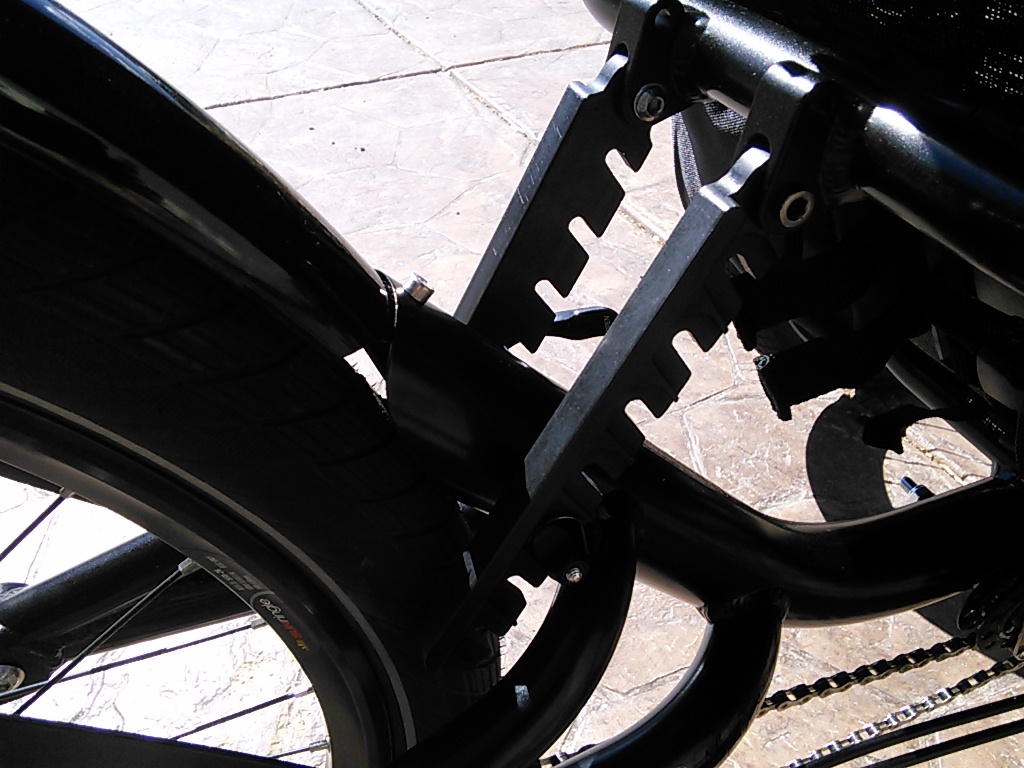 UTCustom Catrike Seat Extensions - We have had so many people tell us that they wish their Catrike seat could go more upright. Well, now you can! Our seat extensions let you adjust the seat back to a nearly vertical position. Hey, it's your trike right? You gotta be comfortable! And, yes, they are sold as a pair since you need both sides it would make no sense to sell just the right side (or just the left). Fit's all Catrikes, except Dumont.

---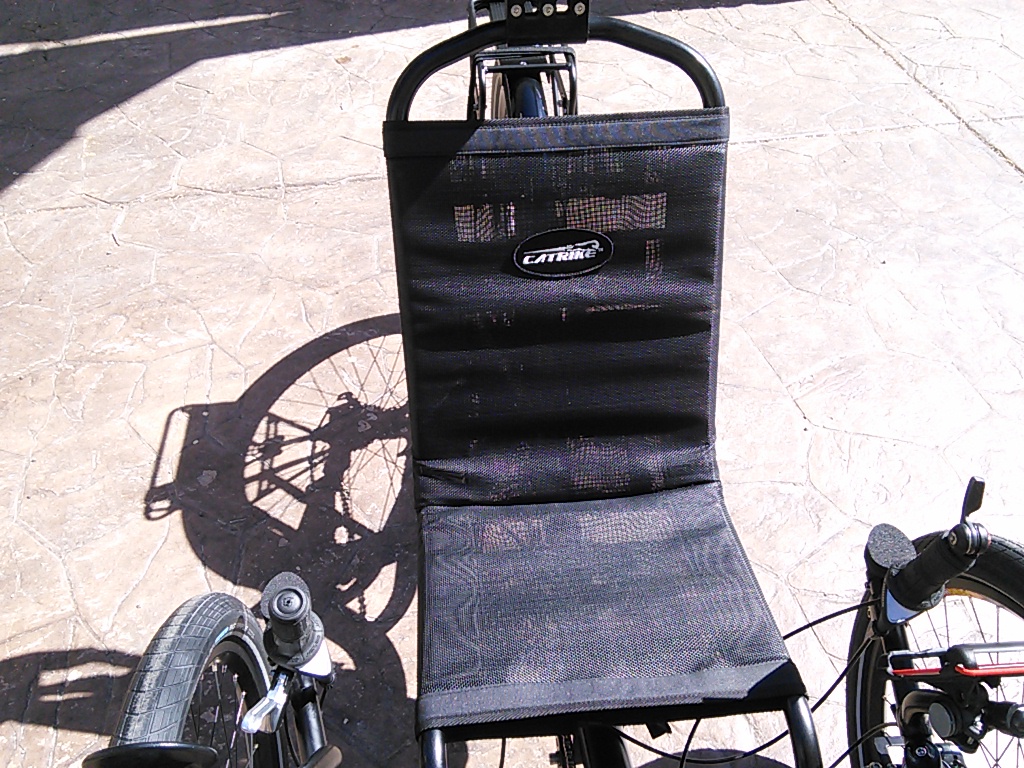 Catrike Seat Mesh for Villager/Road PRE- 2016 - The Catrike seat mesh is breathable and comfortable. The strap and buckle system on the back allow the mesh to be easily removed for cleaning. Integrated pockets provide storage for a pump, cell phone/mp3 player, and a spot for a tool kit, spare tube, etc.

---

One Hand Brake Control Lever - LEFT Side Dual Pull - Do you need to operate all of the controls with one hand? Do you prefer to have no brake-steer? If you answered yes to either question, order this dual control brake lever! It's a single lever that operates both brakes and is compatible with all trikes we currently sell. -The Double Barrel lever pulls two long-pull brakes simultaneously -Forged aluminum lever and cast aluminum bracket -Three-finger design

---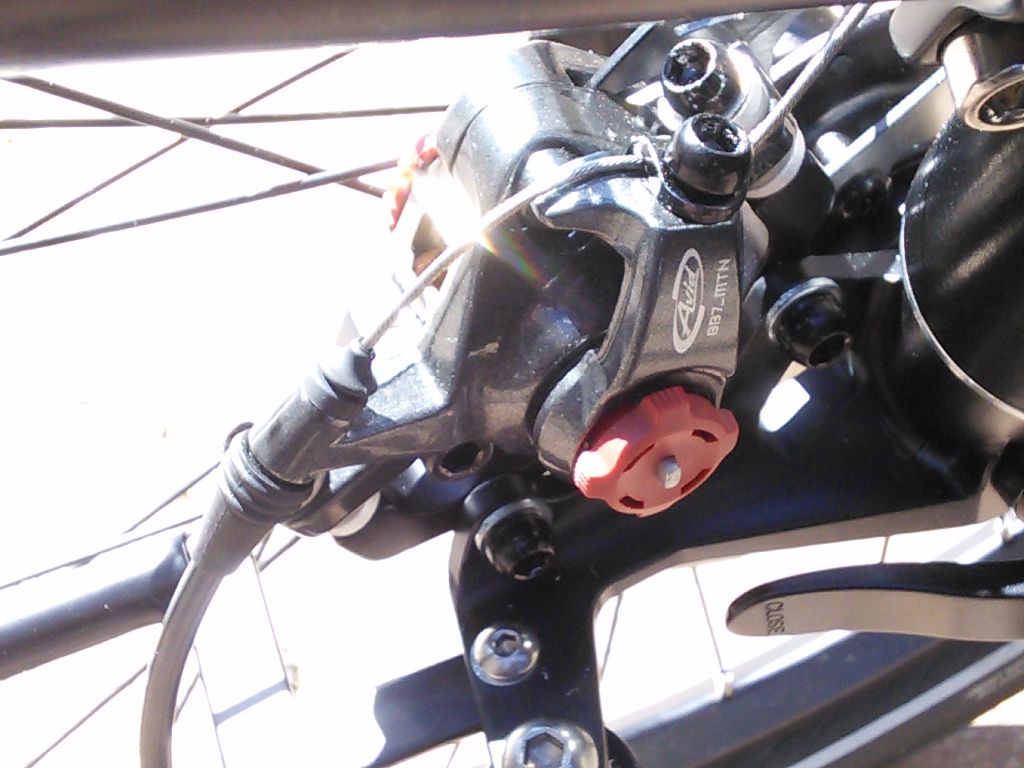 Avid BB7 Front Disc Brake Kit (pair) - This kit includes everything you need to upgrade your trike's brake system to the best mechanical disc brake system available. Perfect for for any home builds.

---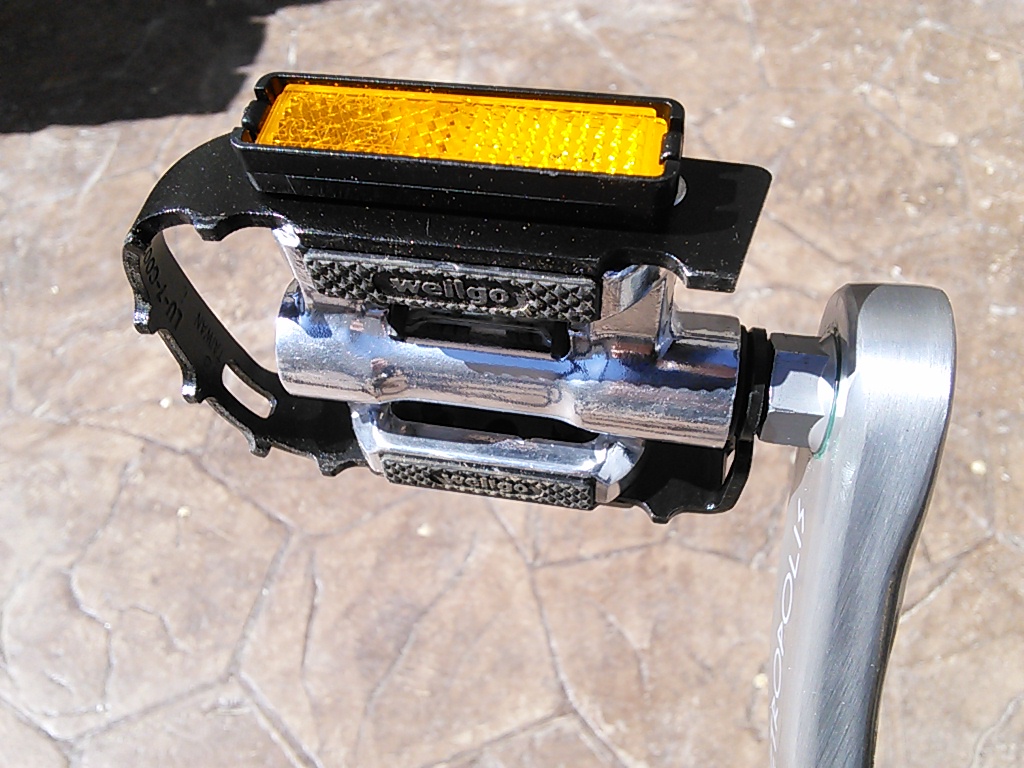 Clipless Pedals - -Forged alloy body -Chromoly spindle -Shimano SPD compatible -Flat side with rubber insert for traction -Toe clip compatible on non-SPD side -420g pair

---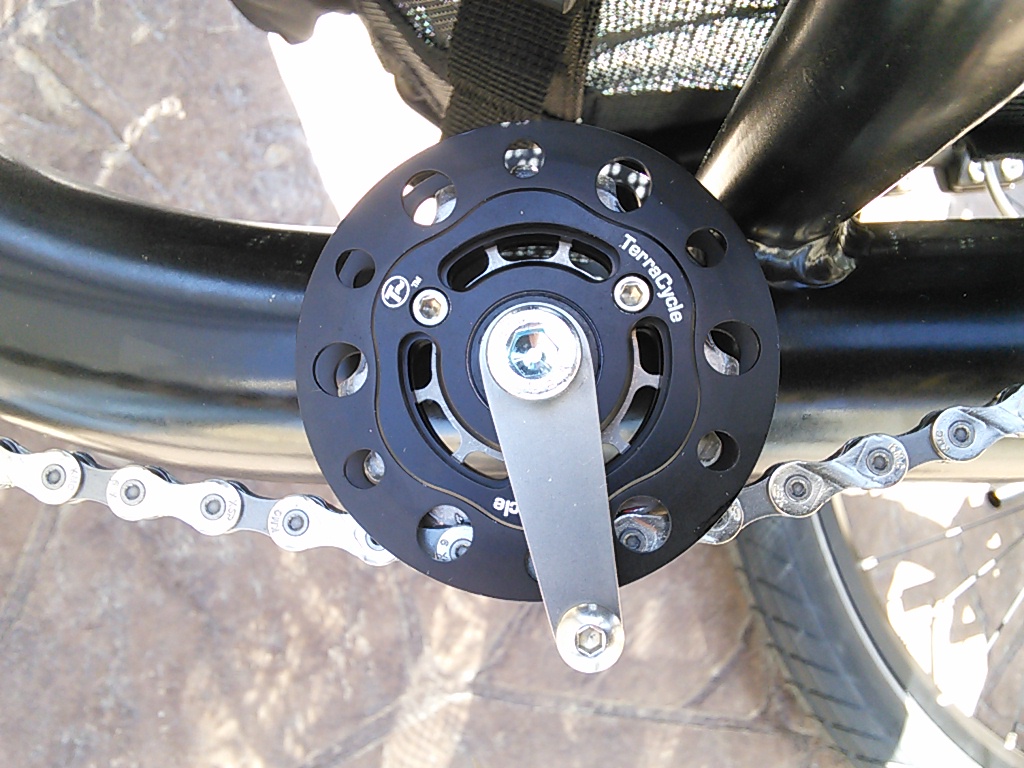 TerraCycle Elite Power Idler - There exists no better power idler on Earth than the Elite Power Idler from TerraCycle. First there's its super-tough, exquisitely machined, all-metal construction: the beautifully crafted aluminum sideplates, the titanium cog built for supreme durability and the immaculately designed inner cores. Then there's the bearings: either top-quality ABEC-7 steel bearings or the unbeatable resilience and consistency of the precision hybrid ceramic bearings. Never has a ride been so smooth and so reliable as with an Elite Power Idler. 8mm Ceramic Hybrid Bearing 15 Tooth

---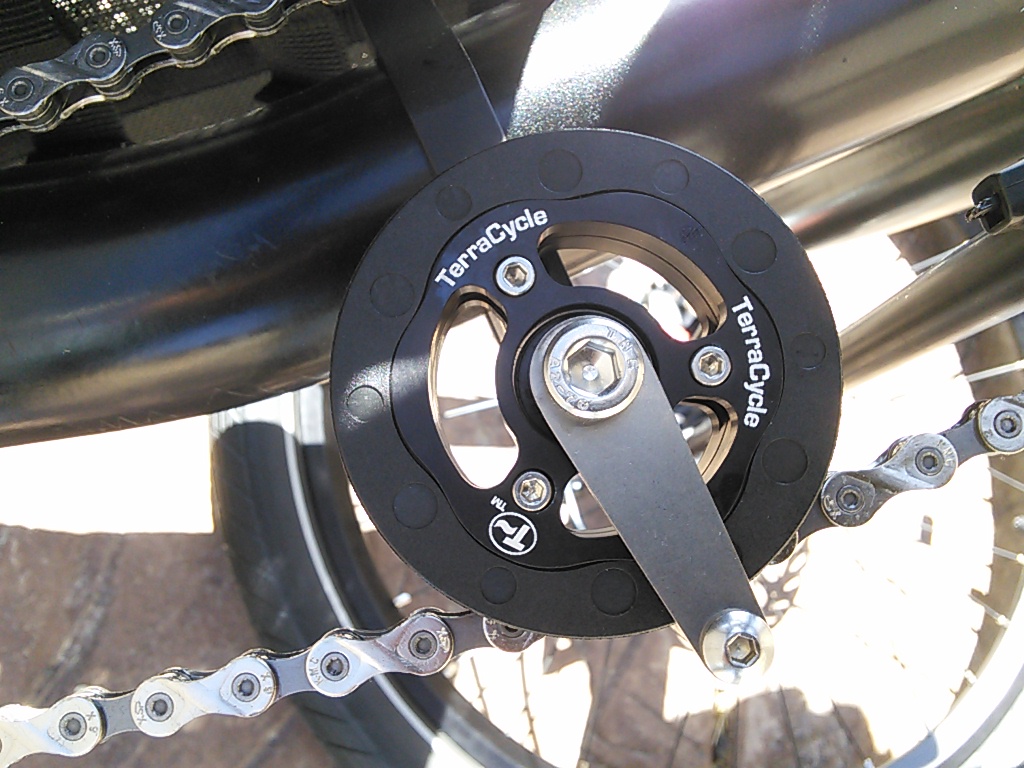 Catrike Clamp On Elite Return Idler Kit by TerraCycle - Terracycle Clamp on idler mount is composed of a Return idler, Single sided clamp on chain keeper, and custom stainless bolt. This kit is for Catrike Riders who wish to eliminate all of their return side chain tube by running the chain path through an additional idler. The kit can be mounted either in front of or behind the trikes cross arm depending on how where the boom is set for length.

---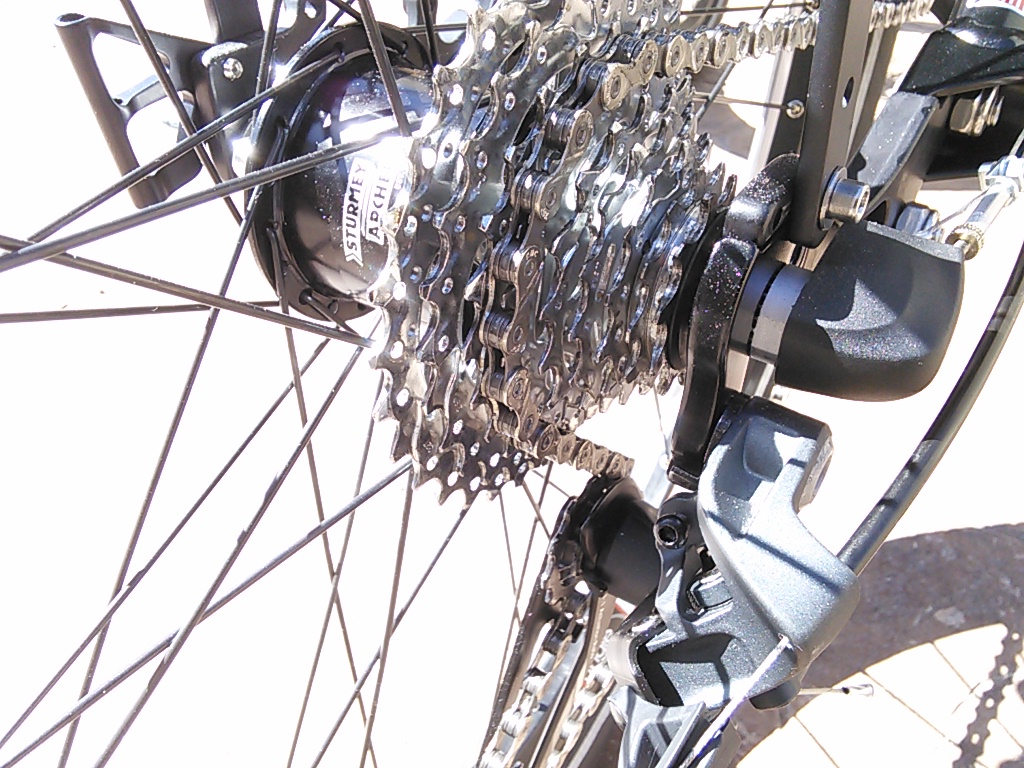 26in MTX33, Sturmey Archer 27sp w/SRAM 9sp 11-32t Cassette, X7/GX RD and Shifter, X9 Chain - This is our custom wheel that we build for the Annihilator V81. If you are looking for a wide range of gearing this will give it to you.

---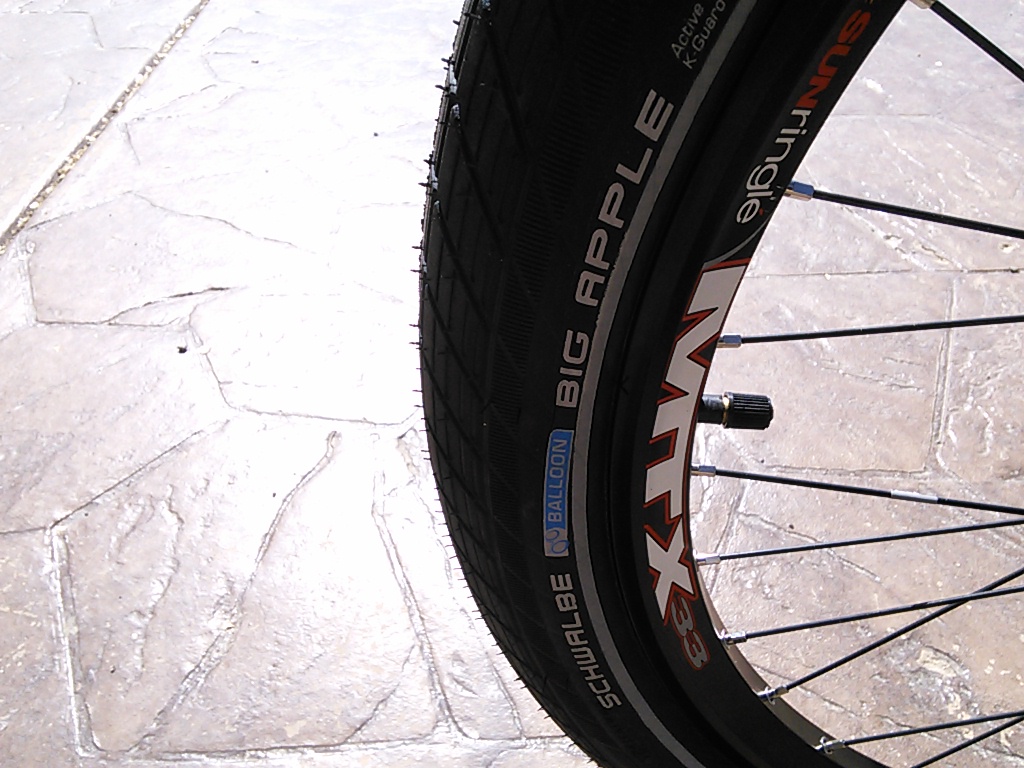 Schwalbe Big Apple 26x2.15 (55-559) HS430 Tire - Built in suspension. The tire suspension responds amazingly well - an advantage that in everyday life is more important than long spring travel. Using simple technology cycling can remain low-maintenance and easy. -WIRE BEAD -PSI: 30-55

---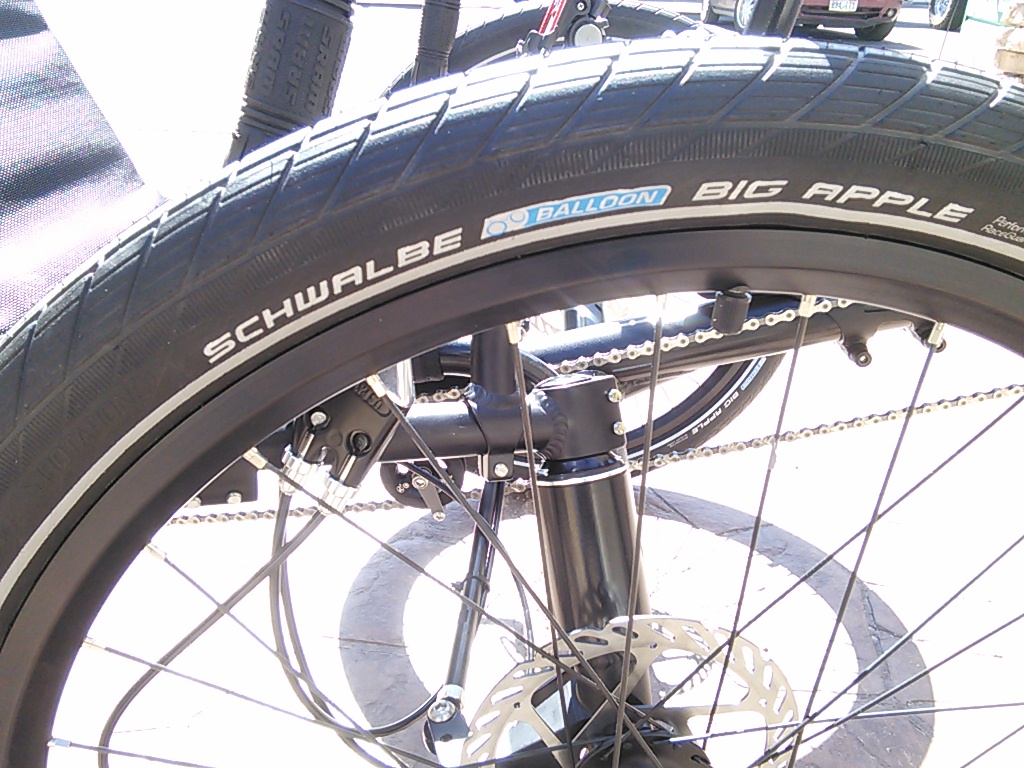 Schwalbe Big Apple 24x2.00 (50-507) HS430 Tire - Built in suspension. The tire suspension responds amazingly well - an advantage that in everyday life is more important than long spring travel. Using simple technology cycling can remain low-maintenance and easy. -WIRE BEAD -PSI: 35-70

---
---