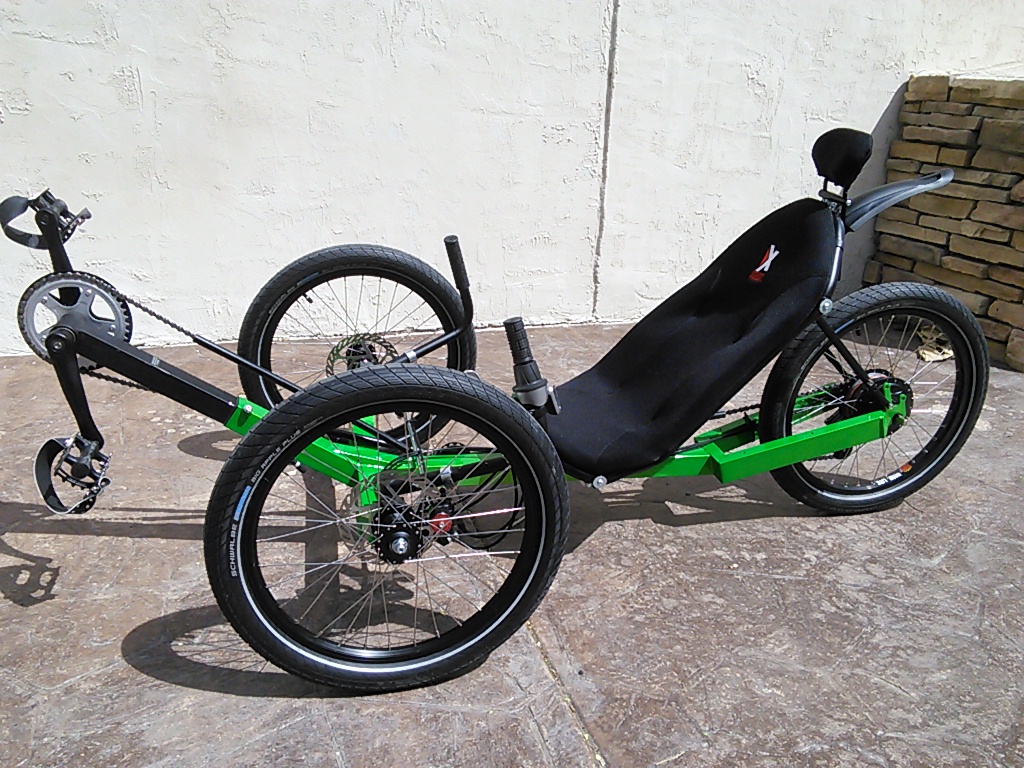 ---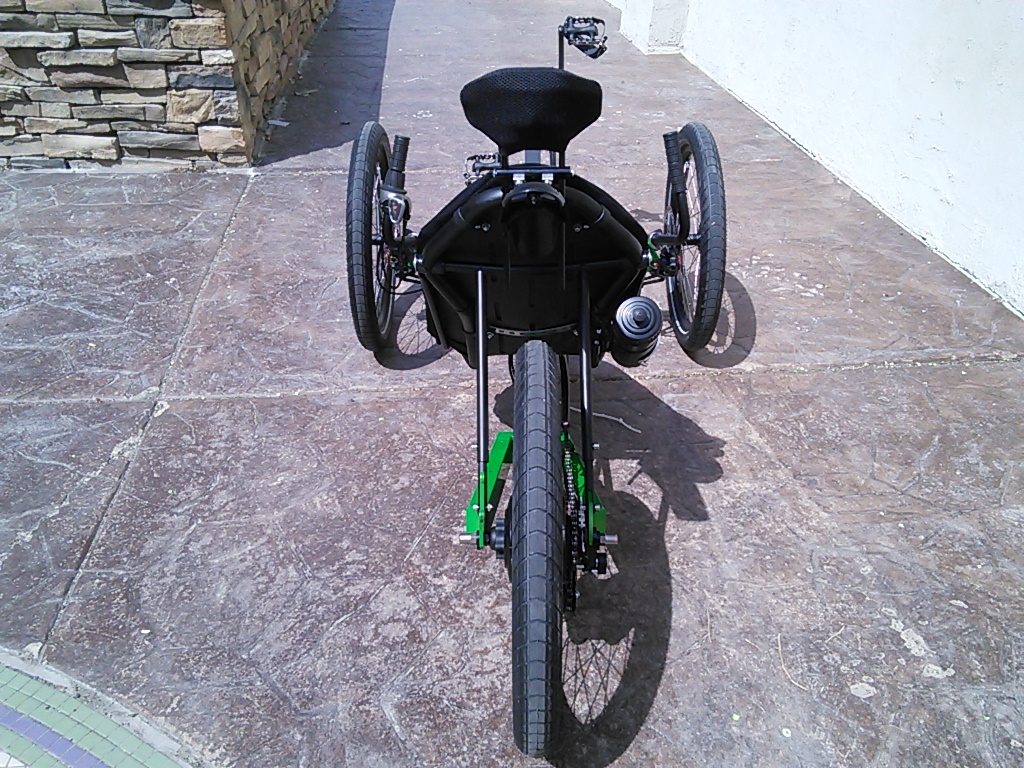 ---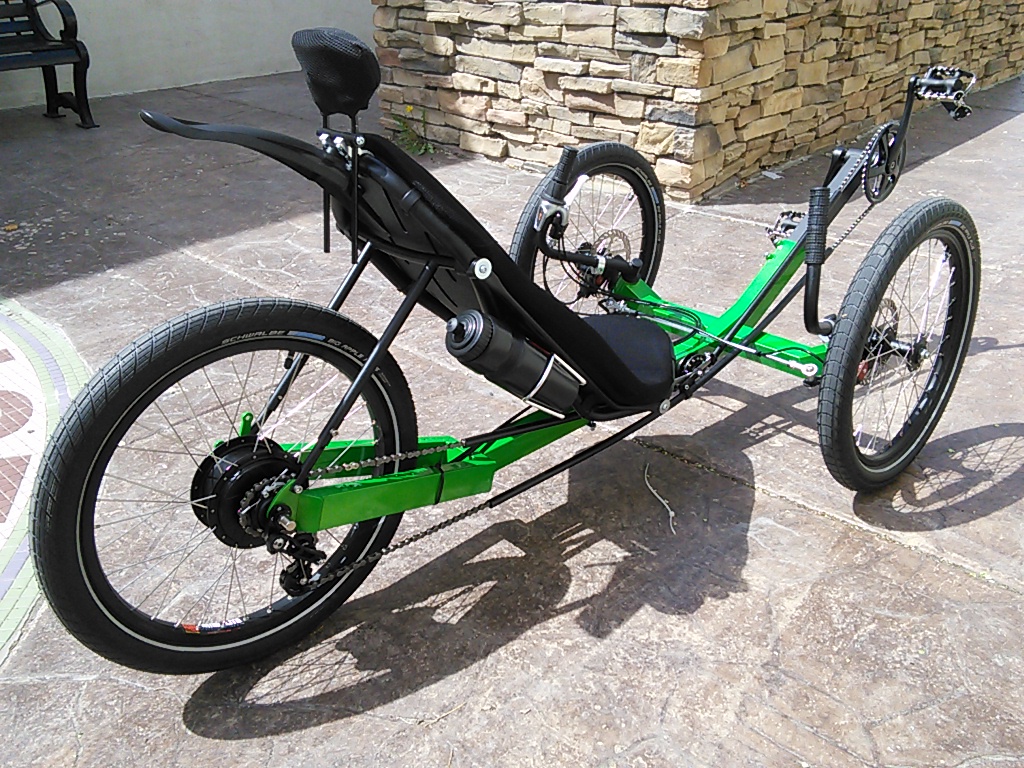 ---
---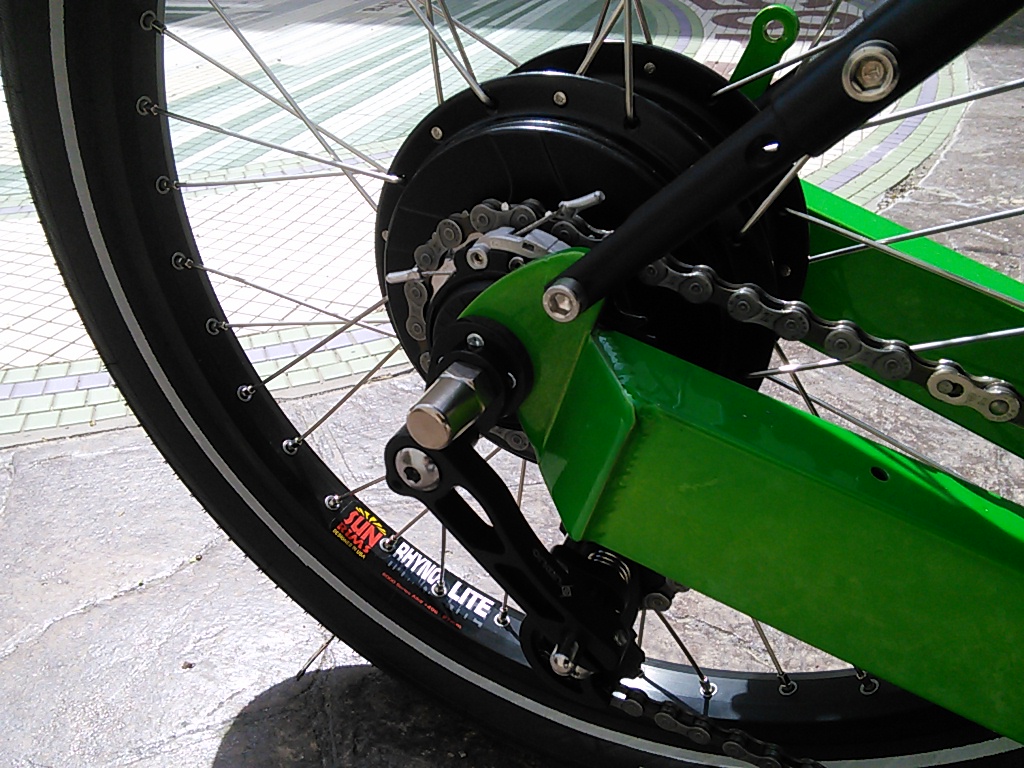 NuVinci N360 Wheel Drivetrain Transmission with Tensioner and Chain - The Nuvinci N360 is so smooth because it has no gears. This Constantly Variable Planetary Transmission uses ball bearings to achieve a 360% gear range. Setup includes Origin8 Tensioner and drive sprocket

---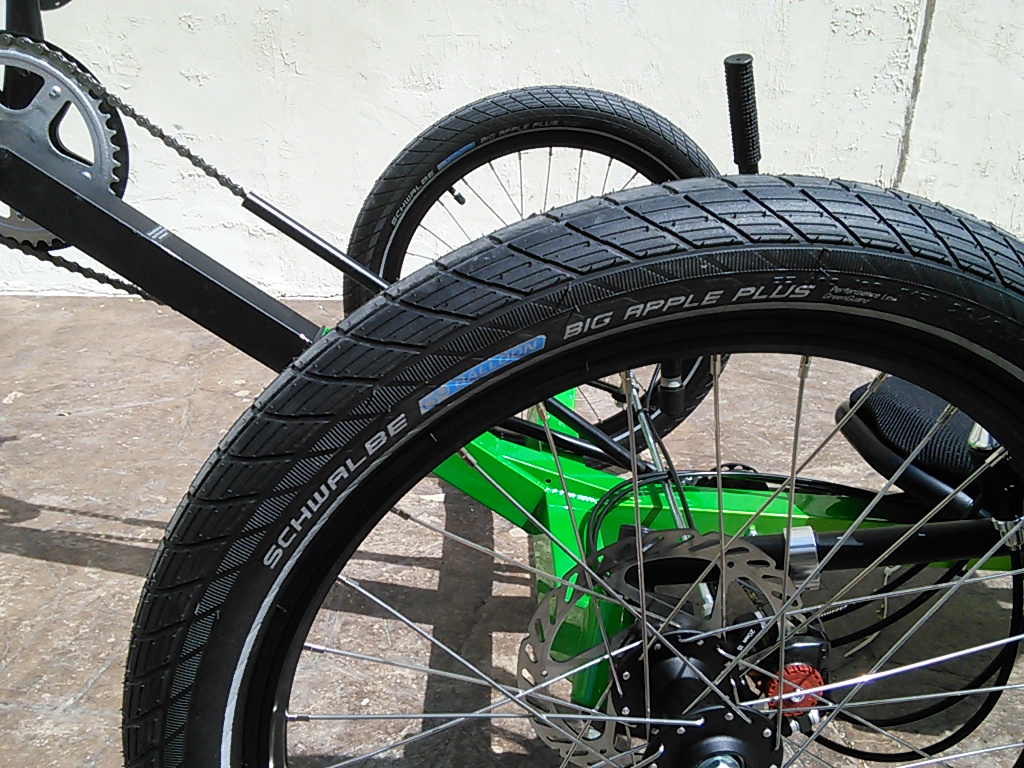 Schwalbe Big Apple Plus 20x2.15 (55-406) HS430 Tire - ***OUT! - NO ETA AT THIS TIME*** Built in suspension. The tire suspension responds amazingly well - an advantage that in everyday life is more important than long spring travel. Using simple technology cycling can remain low-maintenance and easy. -WIRE BEAD -PSI: 30-55

---
---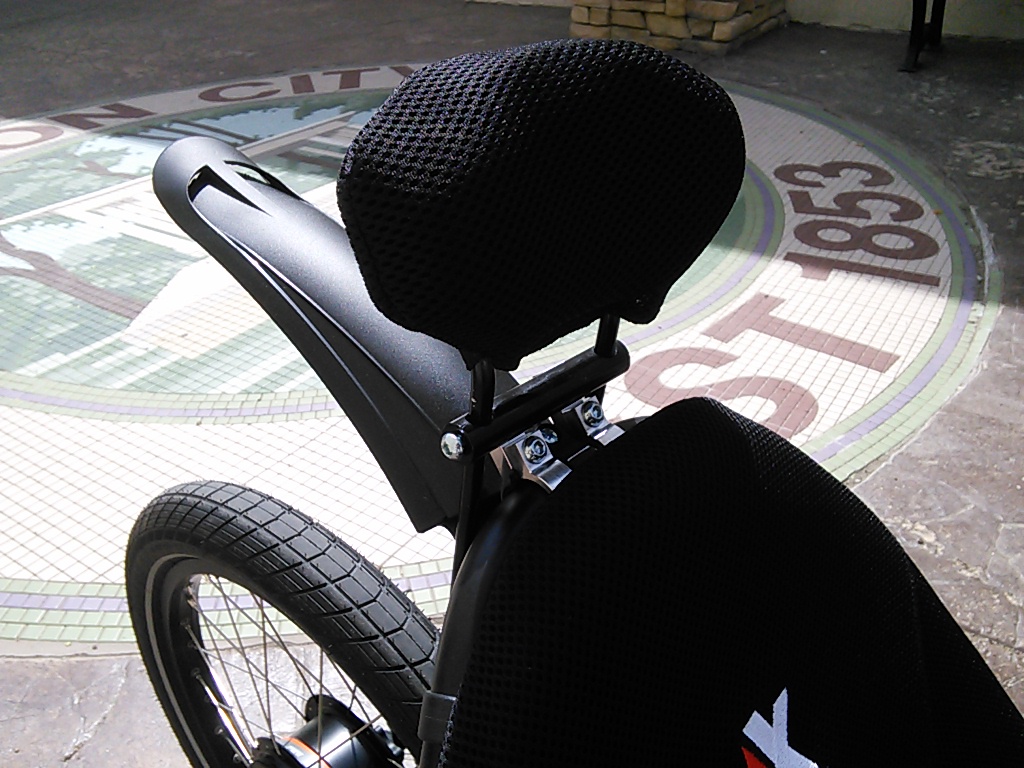 KMX Adjustable Headrest - KMX Headrest. Supports your neck for those extra long rides. Multi position adjustable.

---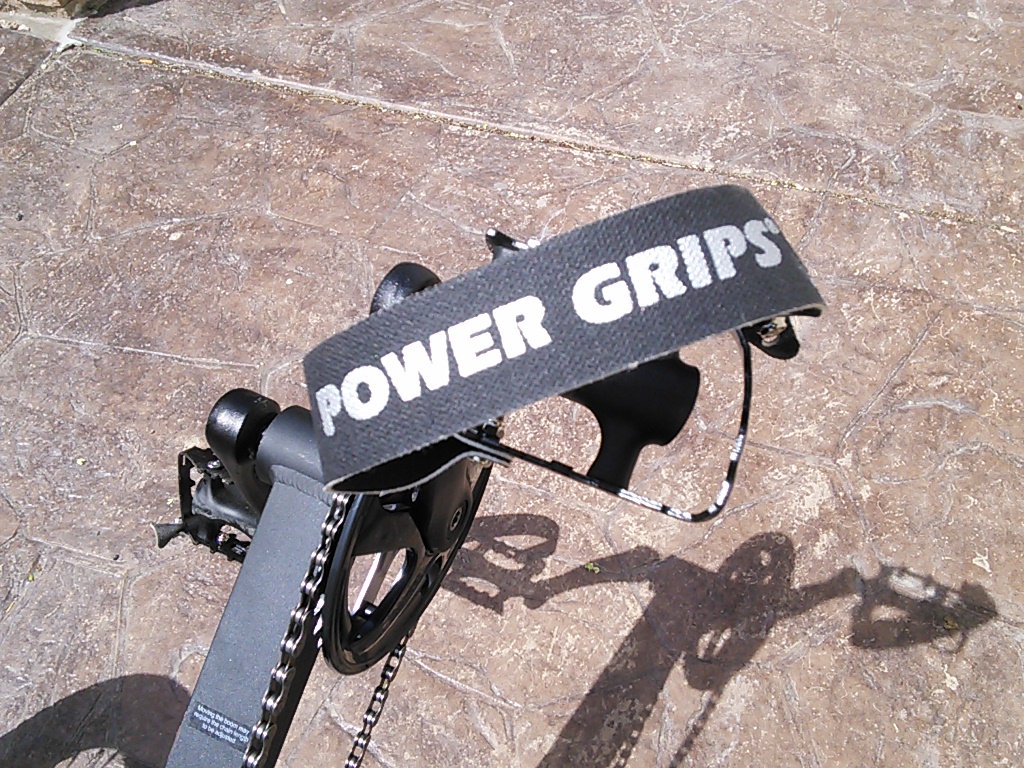 Power Grip Sport Pedal and Strap Set - Don't want to have your feet come off the pedals but don't want to wear special cycling shoes? Helping you avoid the hassle of special shoes, the Power Grip straps hold your feet securely on the pedals while wearing your favorite pair of sneakers. A favorite option on many recumbent bicycles and trikes. To use, just put your feet through the straps at an angle. When your foot straightens out the straps lock against your shoe. Simple and effective.

---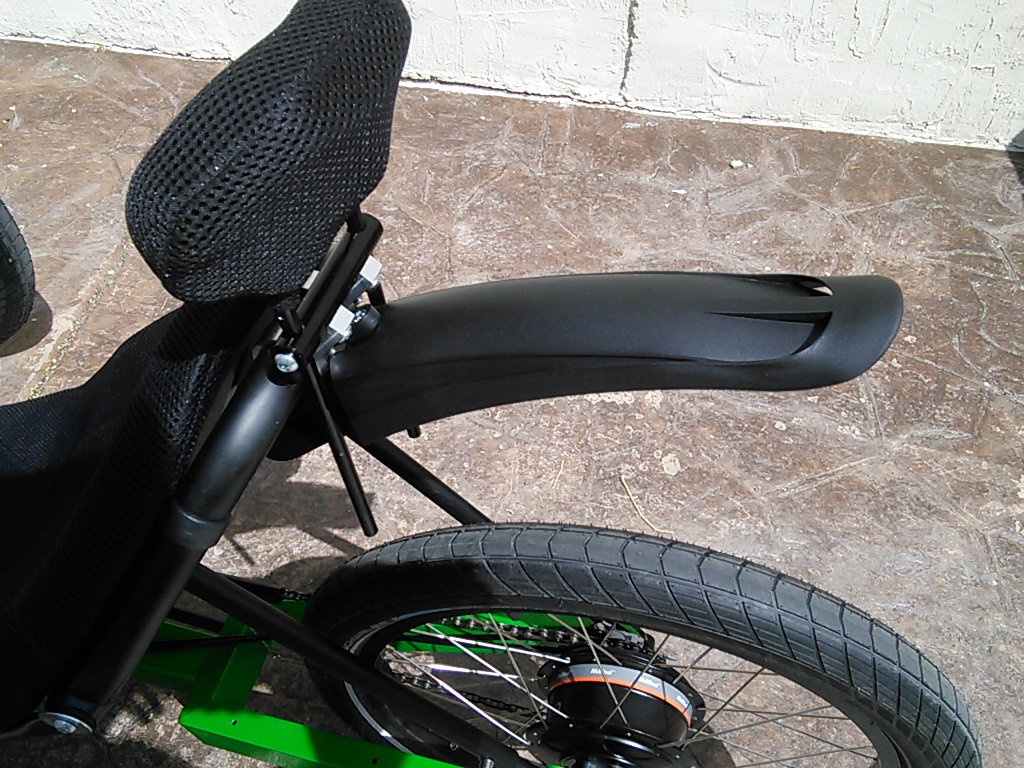 OUT KMX Rear Mudguard Fender - Who likes dirt, sand, mud or water hitting the back of their head as they ride? That's right. No one. This minimalist fender looks sharp and works on several other brands of trikes. It comes stock on all our KMX Karts.

---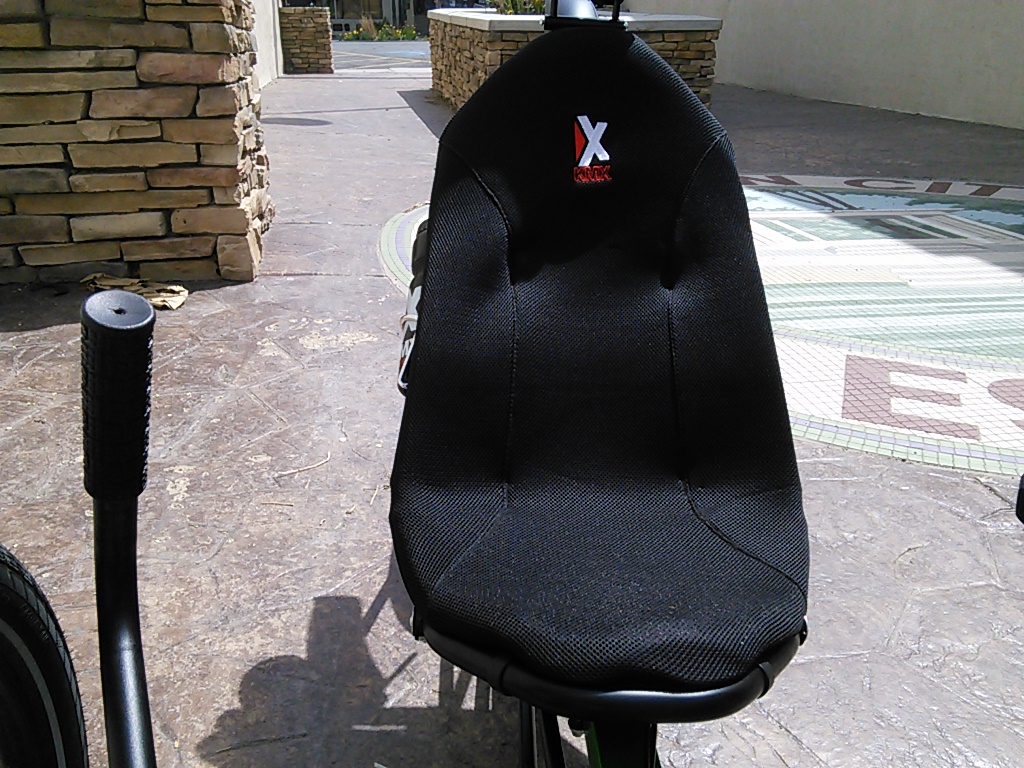 KMX Bucket Seat (steel) - If you have a KMX, you'll know what these are. This is the stock seat on the Tornado, Typhoon, Cobra, and Viper. Designed for KMX only. DOES NOT INCLUDE MOUNTING HARDWARE. If you need a new seat, order one up before they're gone.

---
---