This ICE Sprint has been upgraded with a 700c wheel, a High Speed Schlumpf Drive, and other custom upgrades.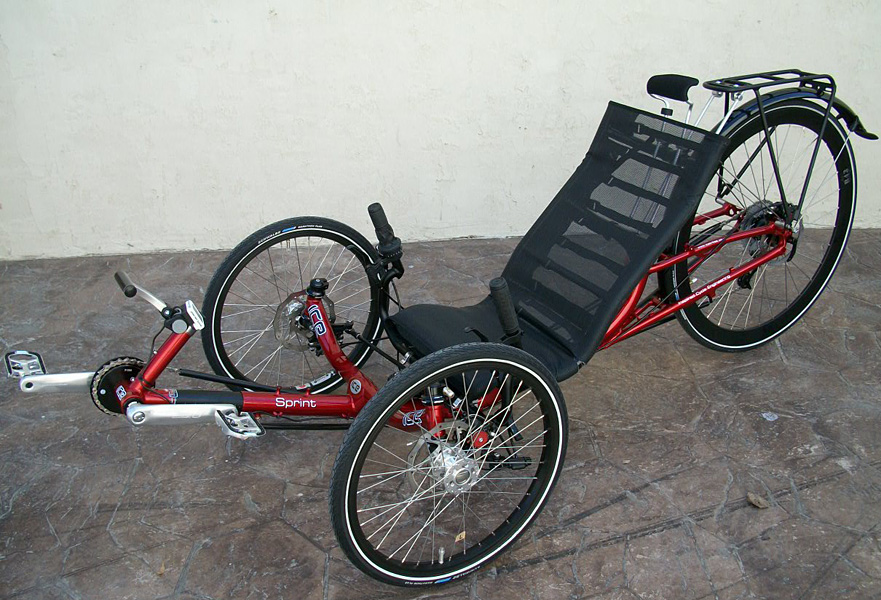 ---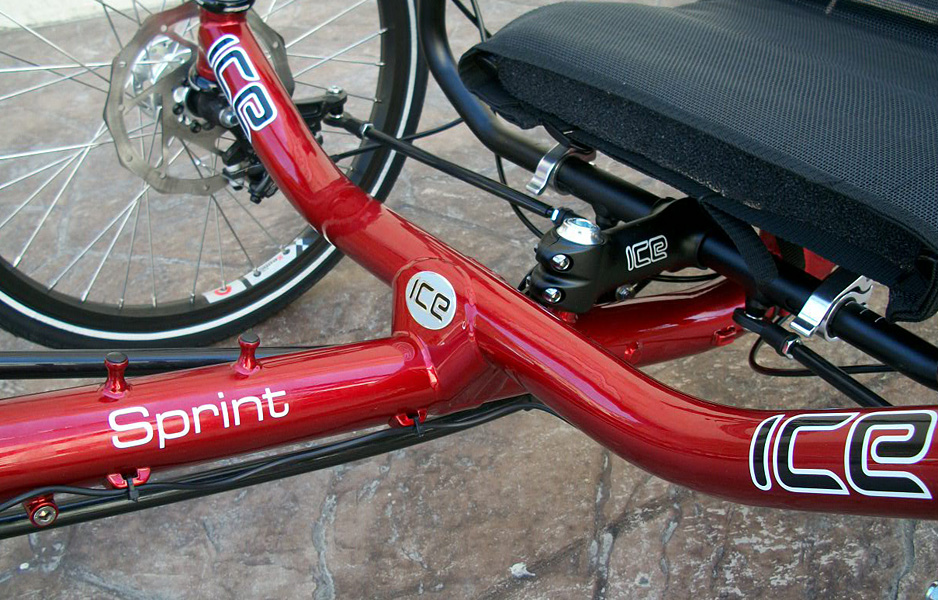 ---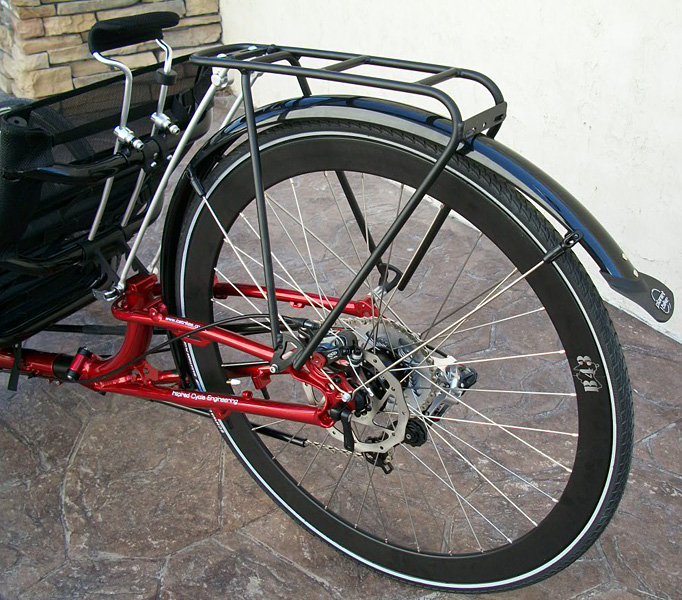 Rear Wheel
The owner wanted a custom 700c wheel on his trike. He also wanted cargo capabilities, so he added a rear rack.
---
Schlumpf High Speed Drive
To give this trike a huge gear range and a clean chainline, the owner wanted us to install a Schlumpf High Speed Drive.
---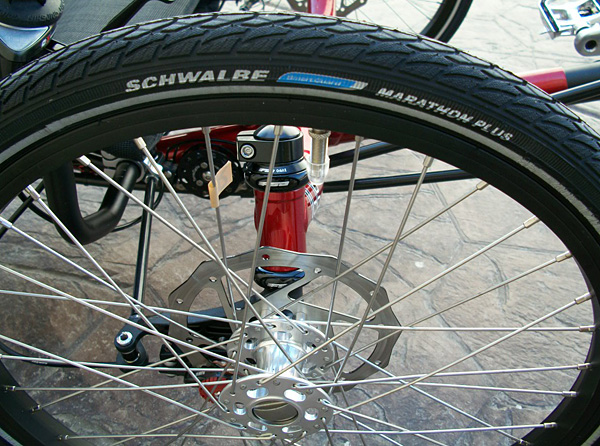 Tires
The tires were upgraded to the Schwalbe Marathon Plus for ultimate durability and puncture protection.
---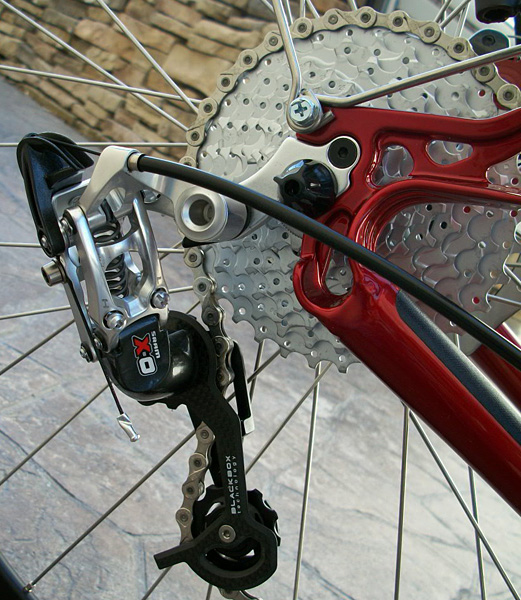 Rear Derailleur
The owner wanted a top of the line derailleur, so he chose the SRAM X.0 Short Cage derailleur.
---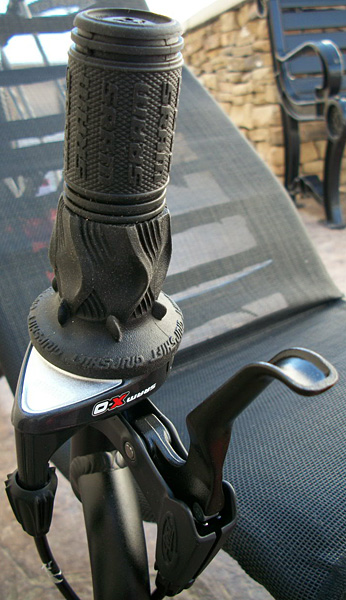 Shifter
---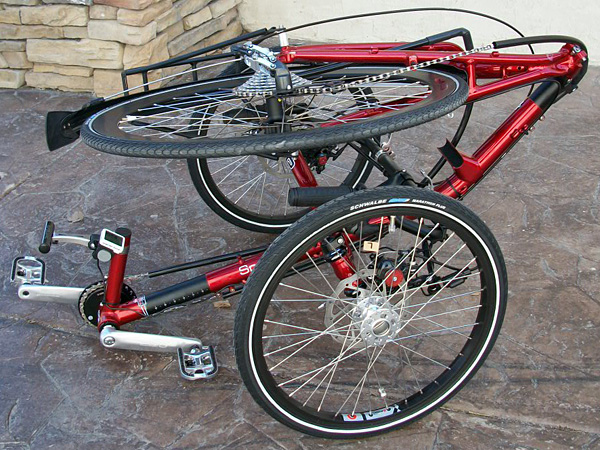 C.F.T.
ICE's new Compact Folding Twist folding system makes their trikes easy to fold as well as making them fold down as compact as possible.
---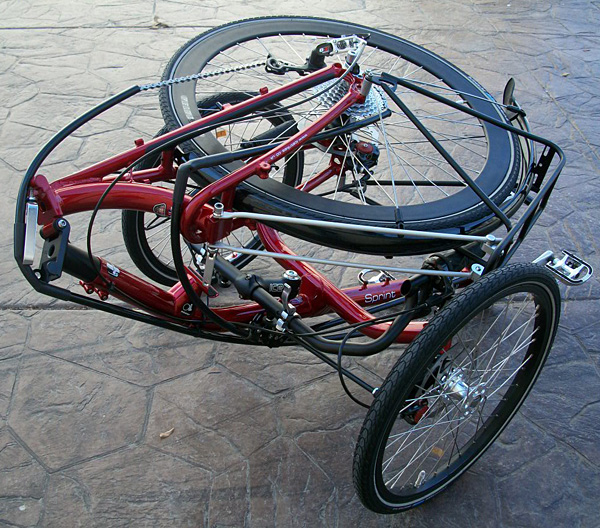 ---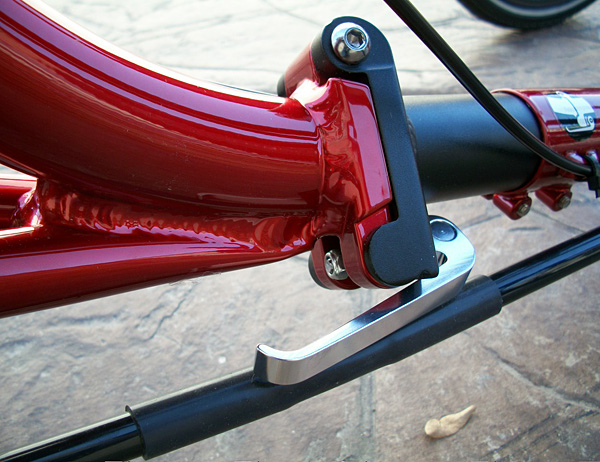 Hinge
---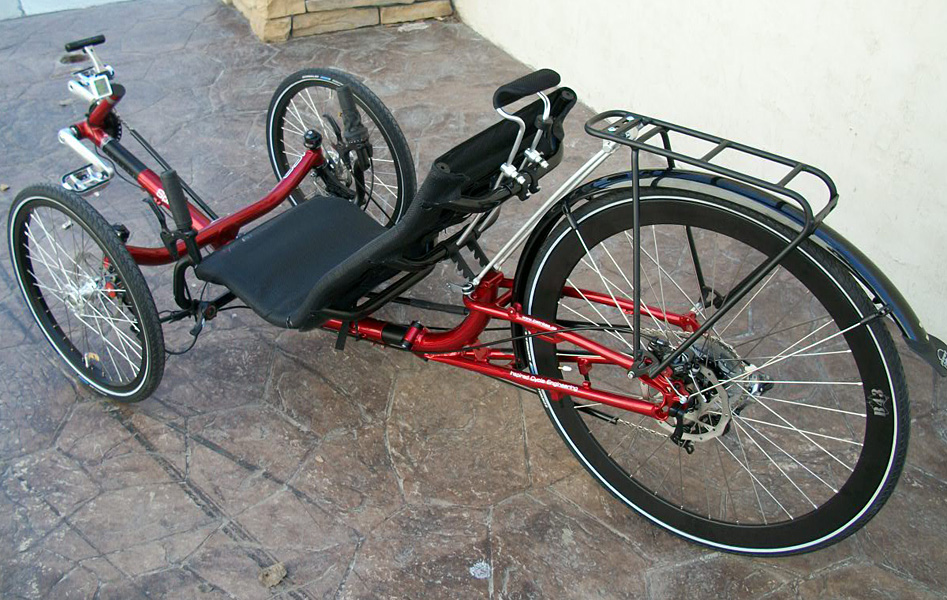 ---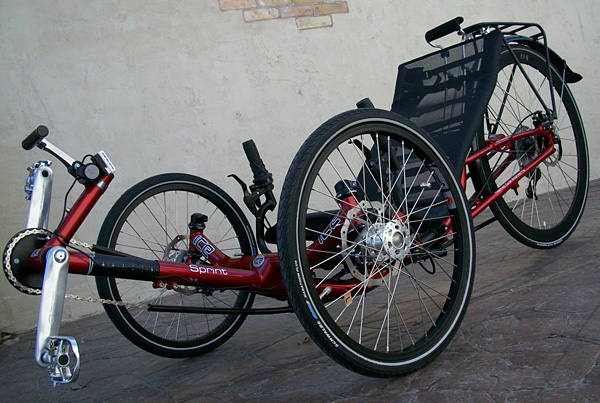 ---