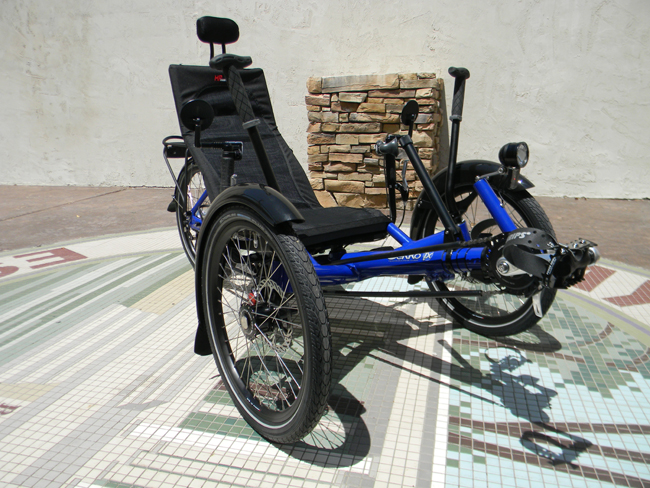 ---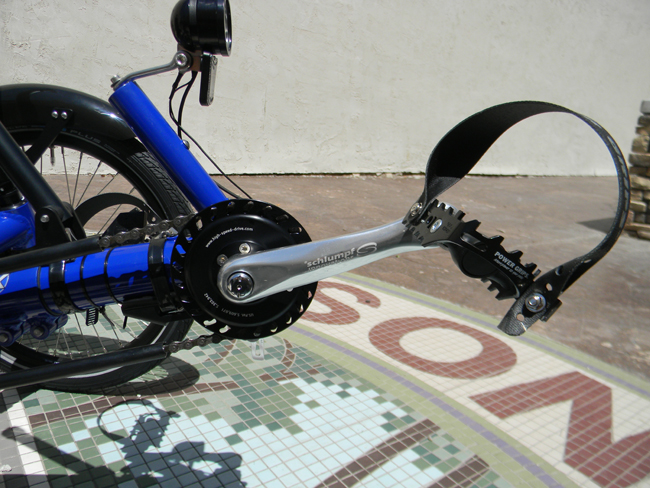 Schlumpf High Speed Drive
The Schlumpf HSD for easy shifting and a super wide gear range.
---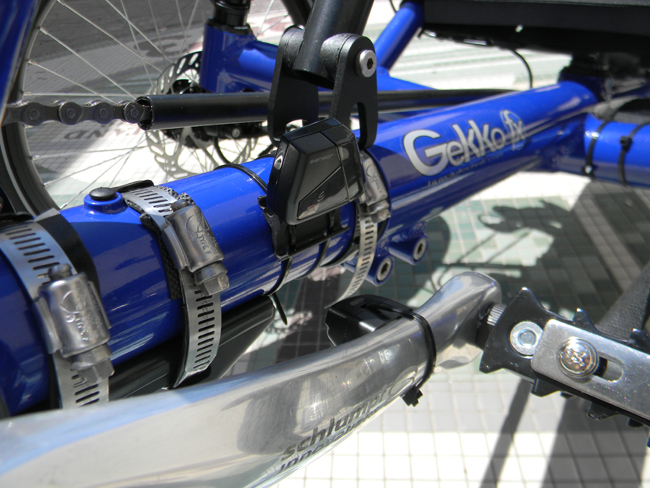 ---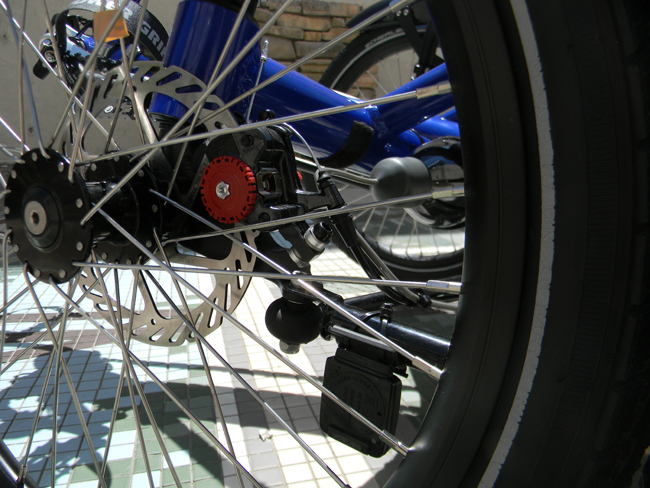 Avid G2 Clean Sweep Rotor
---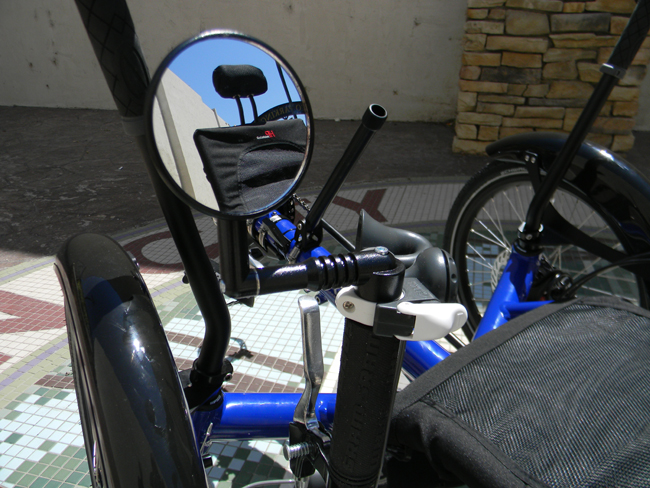 Mirrycle Rear View Mirrors
Airzound Trike Horn
Ride safe! Mirrycle Mirror help you be aware of your surroundings by knowing what is going on behind you. Your AirZound horn will make sure you are heard riding around town.
---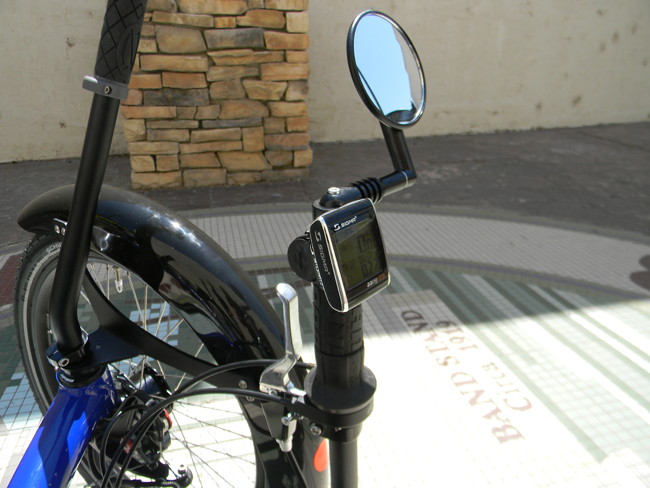 Sigma Triple Wireless Computer
This little weatherproof computer will monitor your speed, distance, ride time, and even your heart rate!
---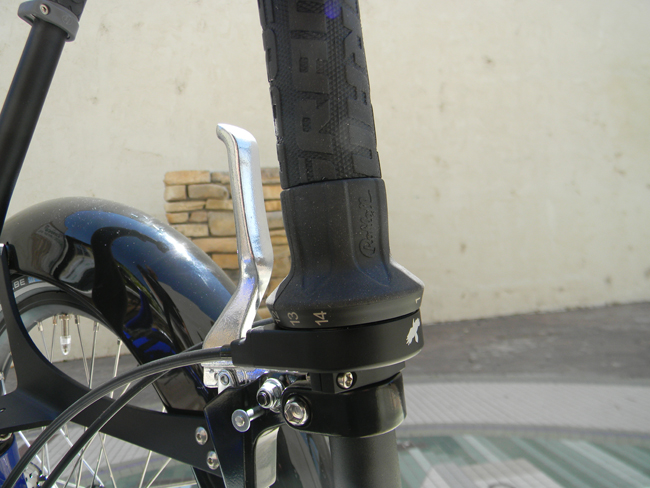 ---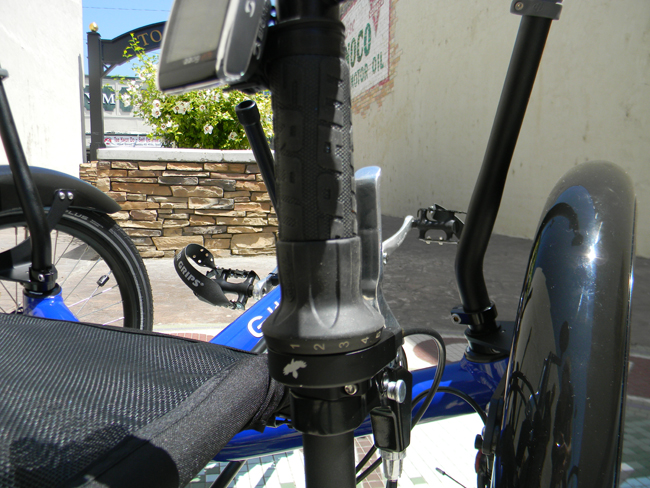 ---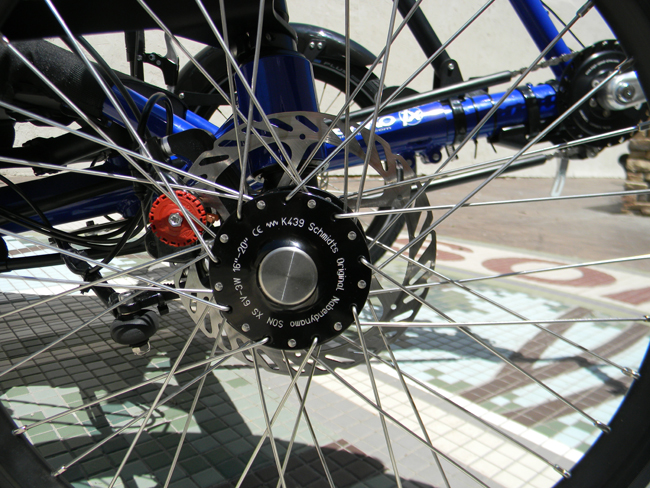 ---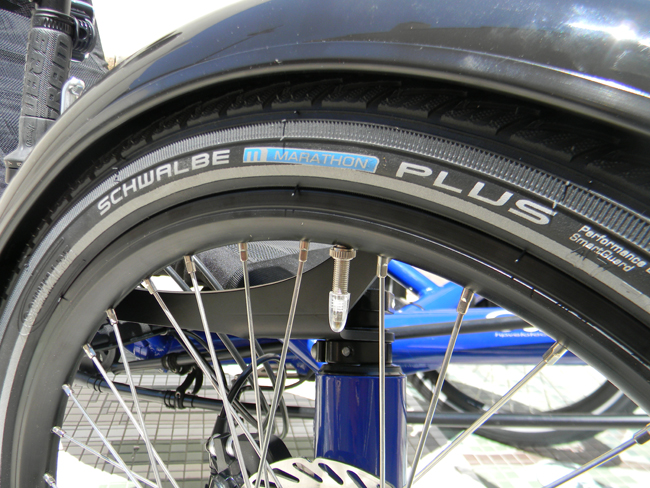 Schwalbe Marathon Plus Tires
Keeping maintenance to a minimum is a priority. That's why this trike has Marathon Plus tires. Who wants to spend time fixing flats when you can just keep riding? This trike also has a full fender kit for all weather riding.

---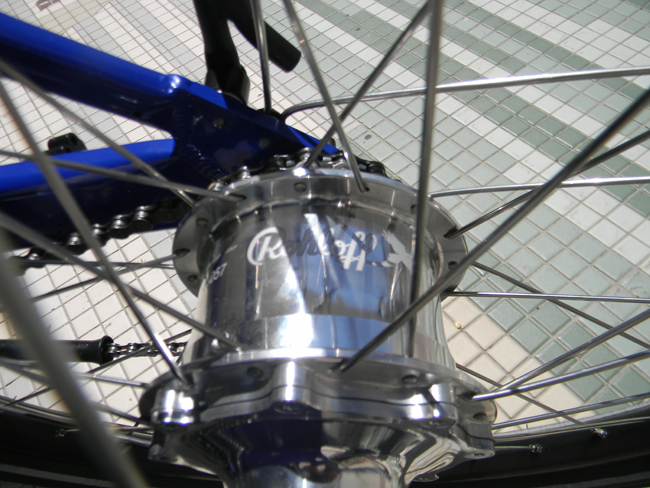 ---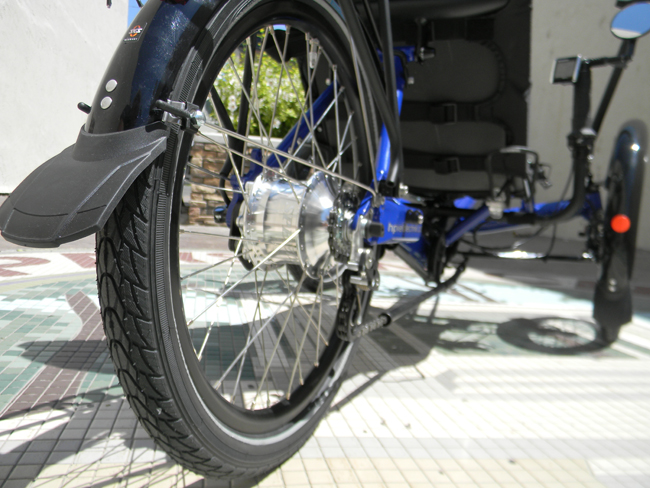 ---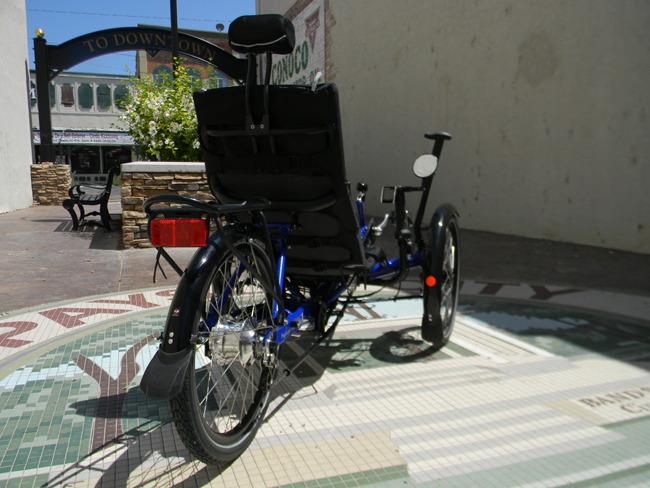 ---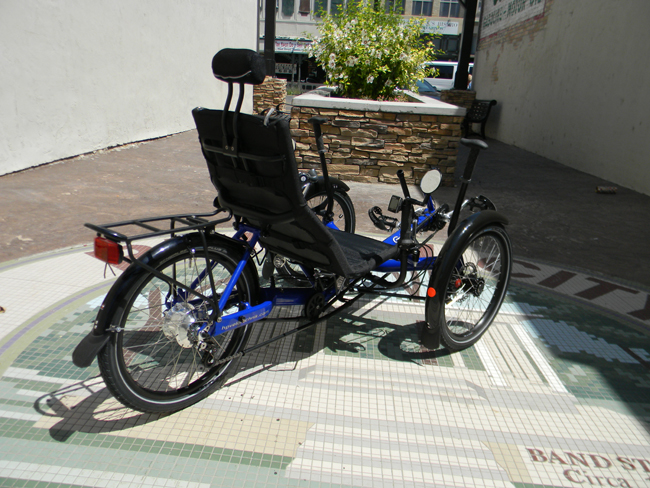 ---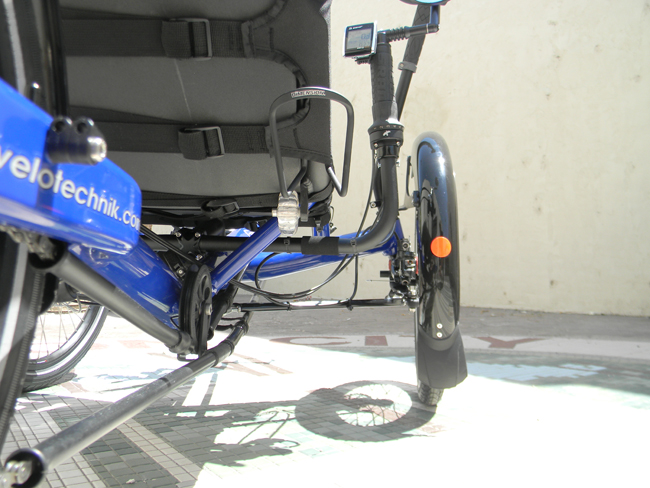 ---
---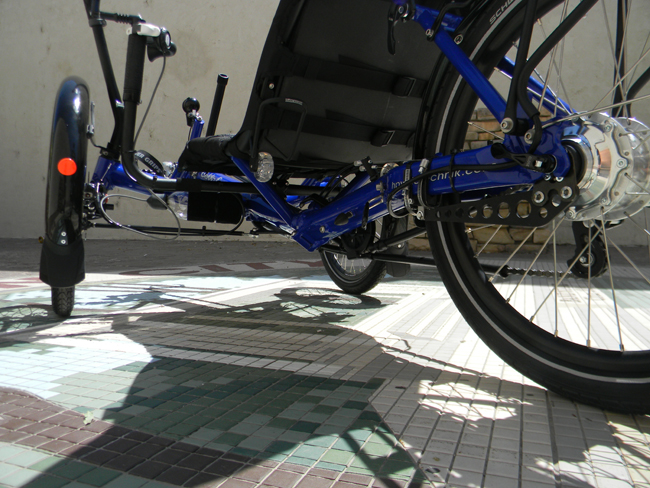 ---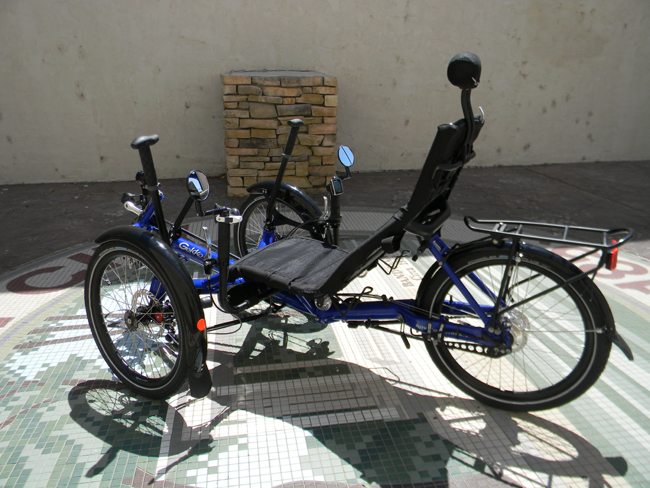 ---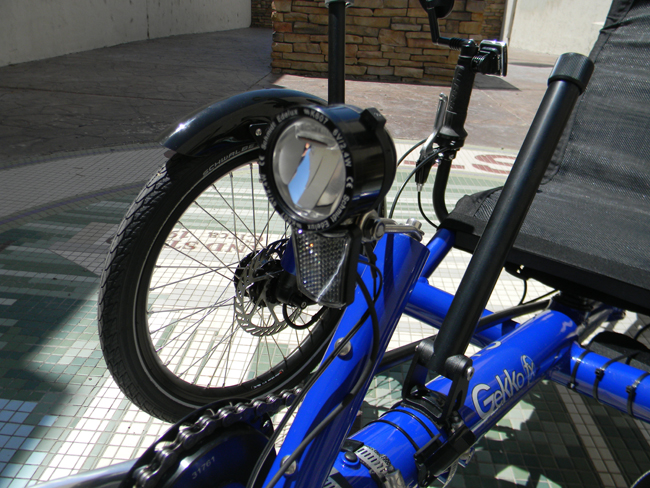 Front Mount Headlight
Suprises are always nice, but not at night while you're triking down a trail. Make sure you can see (and that others can see you) while you're riding with this front mount headlight.
---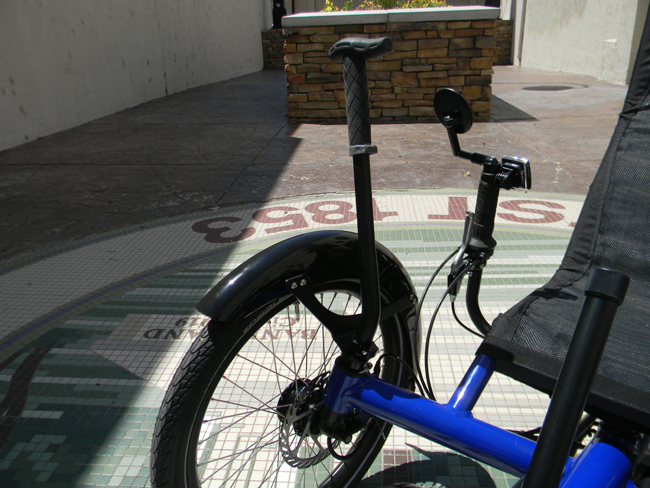 Standing Handles
Standing handles provide more stability and safety when getting in and out of you're trike.
---