These monster 26x4 inch fat tires are powered by a 1000W Bafang middrive motor. It's sure to conquer the Alaskan wilderness it's headed for! Check out our motor options if you want an electric trike.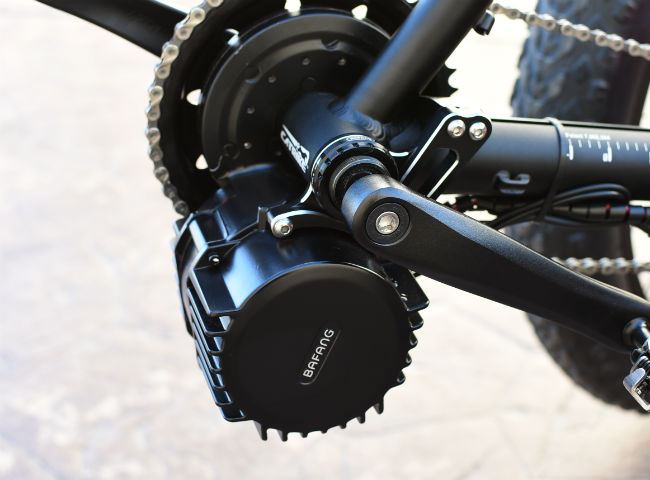 Bafang 1000W Middrive Motor Upgrade for Catrike
- This powerhouse provides maximum power to the rear wheel. This will give you the best climbing power as well as the highest top speeds. It is paired with the 860C color computer console which allows you to program up to 9 levels of assist. Can be controlled automatically by pedaling or by using the throttle.
YOU WILL NEED THE FOLLOWING "SPECIALTY" TOOLS 8MM ALLEN WRENCH, BBT-9 bottom bracket tool
---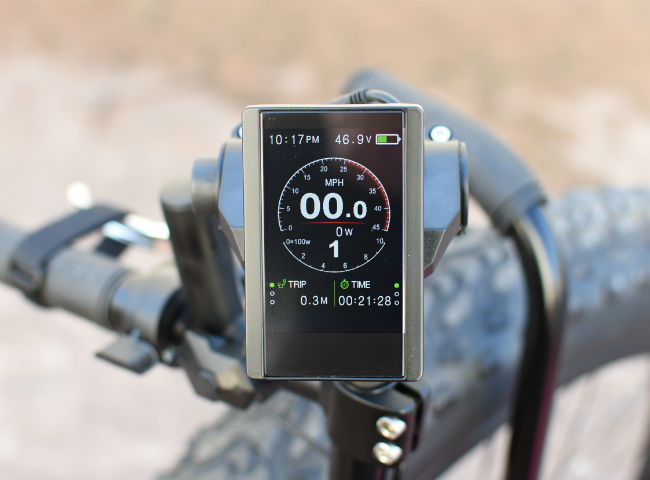 Bafang 850c Full Color Display
---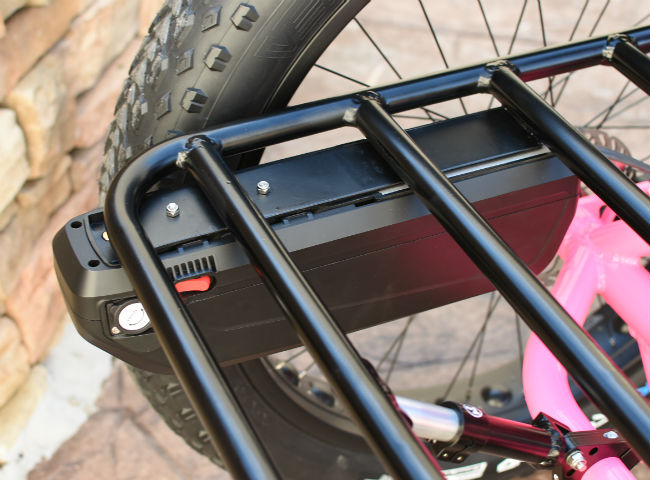 UTCustom 48V Li-ion Battery w/USB port (Hailong Case) - Includes mounting sled and 2A charger. This high capacity battery features a USB outlet for charging phones and GPS. It has a key lock to prevent the battery from being removed.

---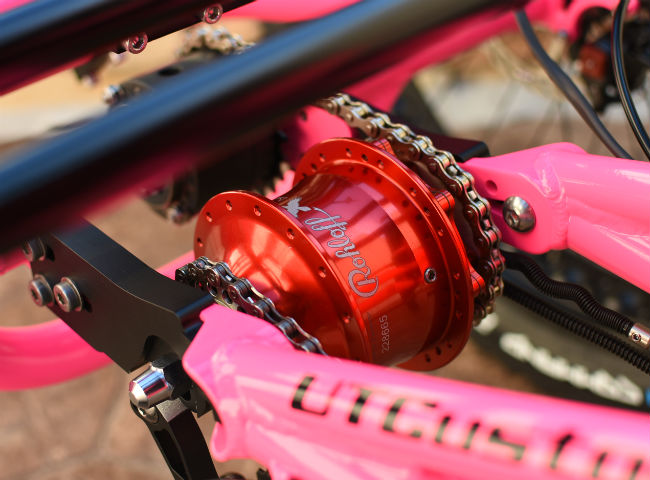 Rohloff Drivetrain Wheel with OEM2 Tensioner Chain - The Rohloff 14-speed transmission is the ultimate in internal gearing. All gears are evenly spaced and can be shifted while pedaling or standing still. Low maintenance and reliability is the name of the game here.

---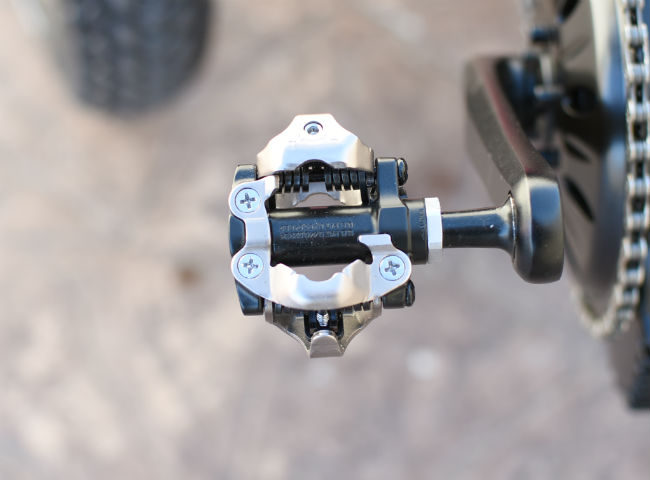 Shimano PD-M540 Clipless Pedals - The Shimano M540 Pedal features a 9/16" chromoly spindle and a forged body construction. Lighter than the M520. Comes with Cleats.

---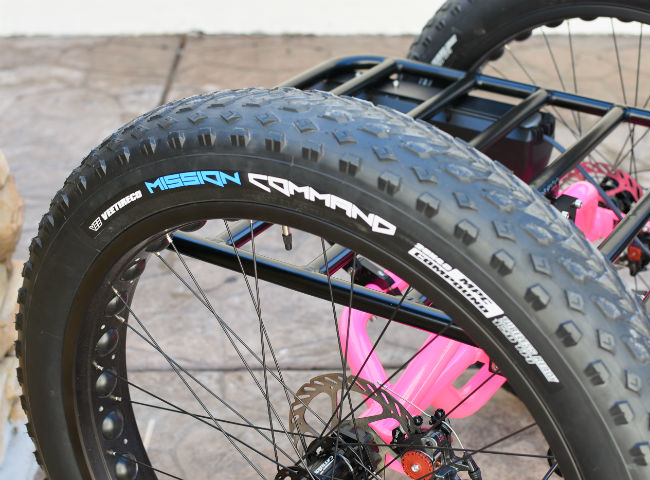 VEE Mission Command 26x4.0 - Folding Bead Tire - Our most popular fat tire. Comes stock on most of our fat model trikes. The Missions have excellent traction and durability.

---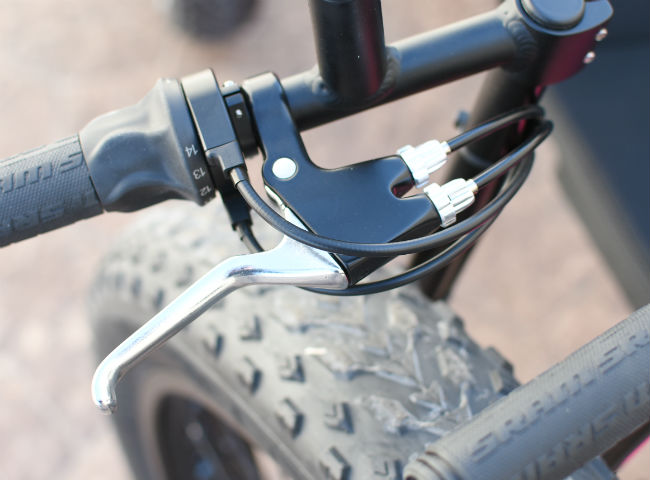 One Hand Brake Control Lever - LEFT Side Dual Pull - Do you need to operate all of the controls with one hand? Do you prefer to have no brake-steer? If you answered yes to either question, order this dual control brake lever! It's a single lever that operates both brakes and is compatible with all trikes we currently sell. -The Double Barrel lever pulls two long-pull brakes simultaneously -Forged aluminum lever and cast aluminum bracket -Three-finger design

---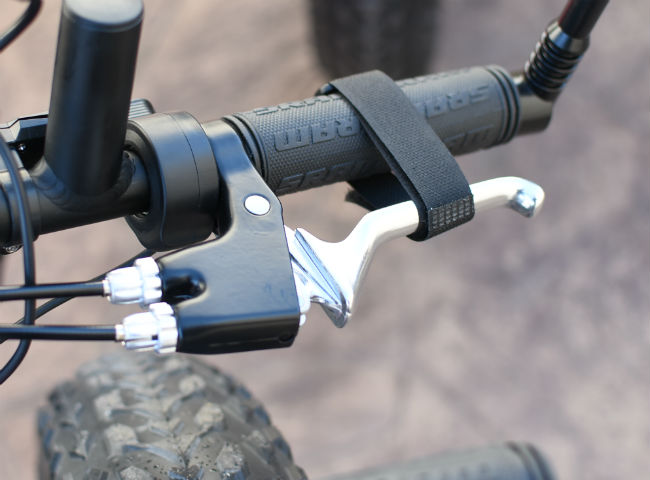 ---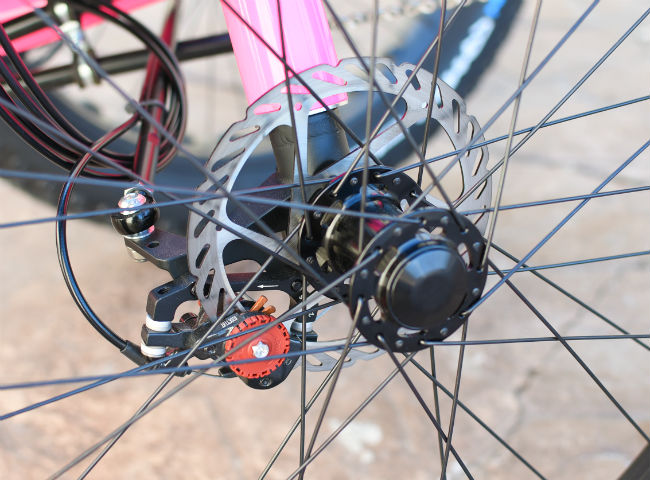 Avid BB7 Front Disc Brake Kit (pair) - This kit includes everything you need to upgrade your trike's brake system to the best mechanical disc brake system available. Perfect for for any home builds.

---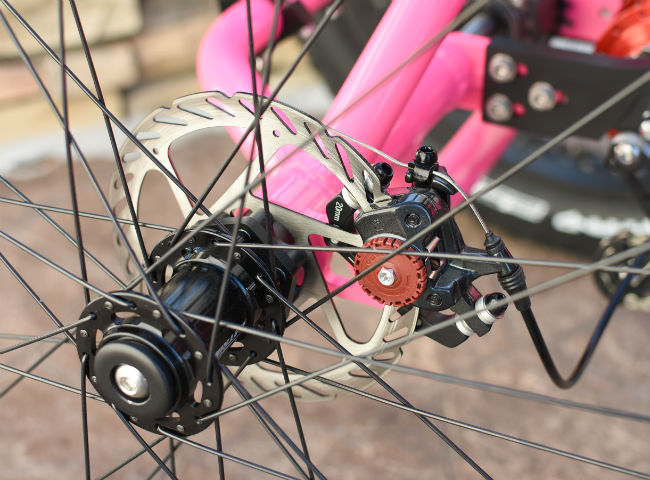 Avid BB7 160mm Rear Disc Brakes
---

Flat Bed Transport Rack for Cat-4 Quad -

---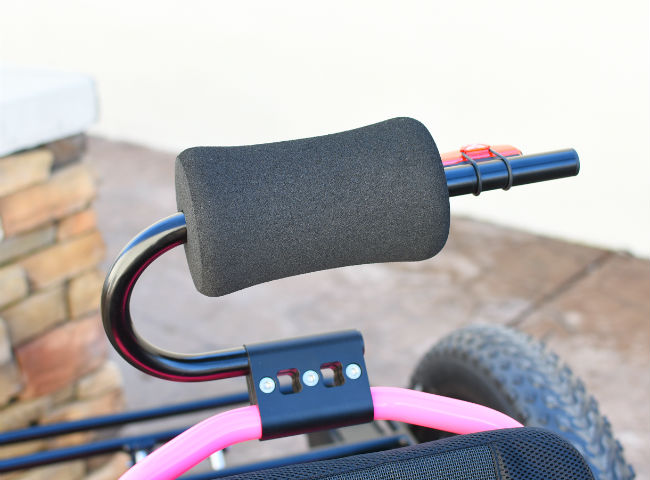 UTCustom Adjustable Super Headrest - Serious riders want serious comfort. That's why we created the Super Headrest. Our headrest is adjustable and functions as an additional support for your shoulders, neck, and head. Compatible with All Catrikes

---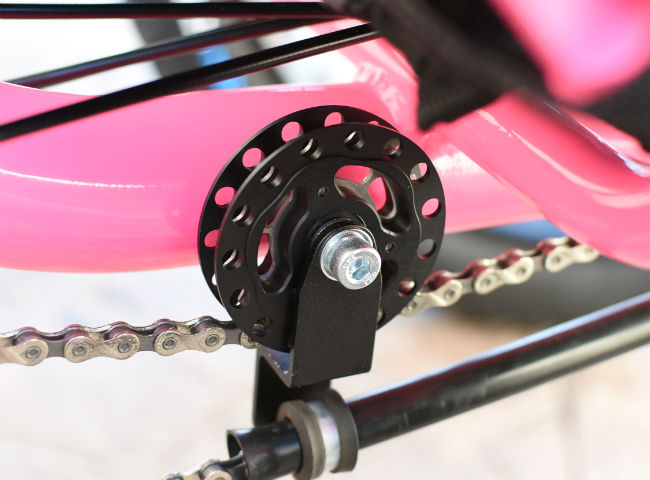 TerraCycle Elite Power Idler - There exists no better power idler on Earth than the Elite Power Idler from TerraCycle. First there's its super-tough, exquisitely machined, all-metal construction: the beautifully crafted aluminum sideplates, the titanium cog built for supreme durability and the immaculately designed inner cores. Then there's the bearings: either top-quality ABEC-7 steel bearings or the unbeatable resilience and consistency of the precision hybrid ceramic bearings. Never has a ride been so smooth and so reliable as with an Elite Power Idler. 8mm Ceramic Hybrid Bearing 15 Tooth

---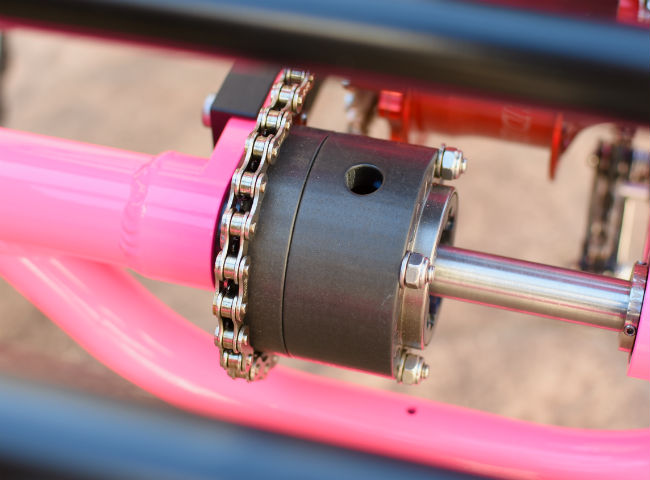 UTCustom Freewheel Posi Differential - Get rid of one-wheel drive for good! Upgrade to the UTCustom differential and take advantage of increased traction and power to the wheels! Available individually or as part of an axle upgrade kit. The differential ships assembled.

---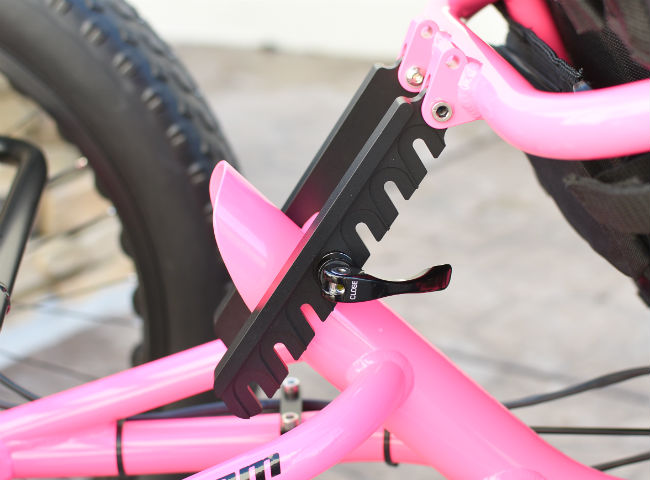 UTCustom Catrike Seat Extensions - We have had so many people tell us that they wish their Catrike seat could go more upright. Well, now you can! Our seat extensions let you adjust the seat back to a nearly vertical position. Hey, it's your trike right? You gotta be comfortable! And, yes, they are sold as a pair since you need both sides it would make no sense to sell just the right side (or just the left). Fit's all Catrikes, except Dumont.

---
---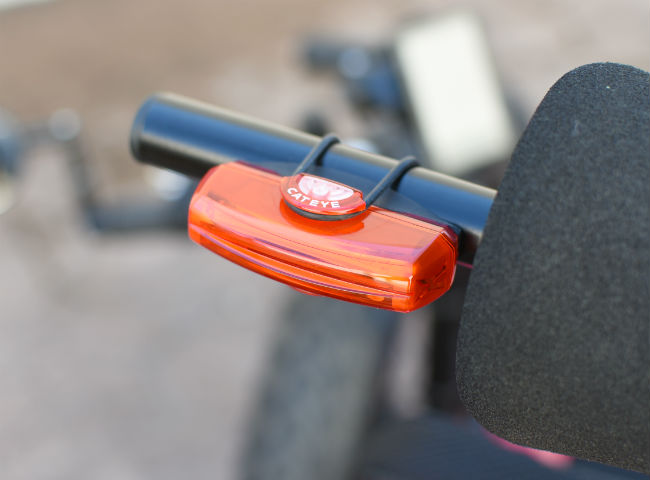 CatEye Rapid X3 Rechargeable Safety Taillight - The ultimate safety light. Features: Upgraded 150 Lumen Output. High-Power Red OCB (Chip On Board) LED. Approved For Day + Night Use. Rechargeable Li-ion Battery. Micro USB Cable Included. Low-Battery Indicator. Battery Auto-Save. Mode Memory Function. Modes/Run Time: -High: Approx. 1 Hour (150 Lumens) -Low: Approx. 5 Hours -Flashing: Approx. 30 Hours -Rapid: Approx. 16 Hours -Pulse: Approx. 16 Hours -Vibration: Approx. 8 Hours -3 Hour Charge Time Via USB

---
---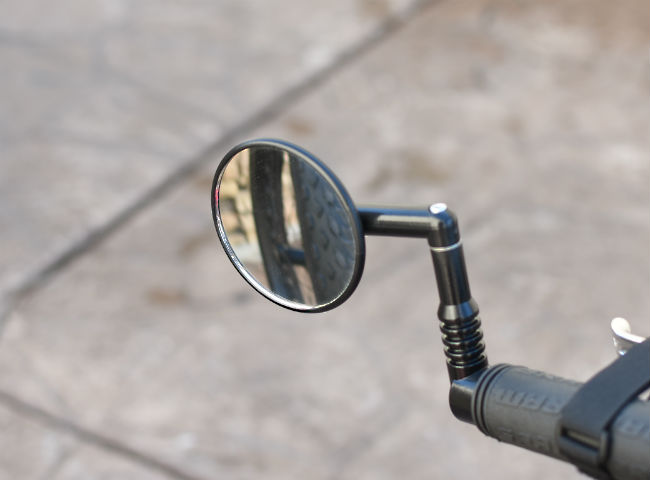 ---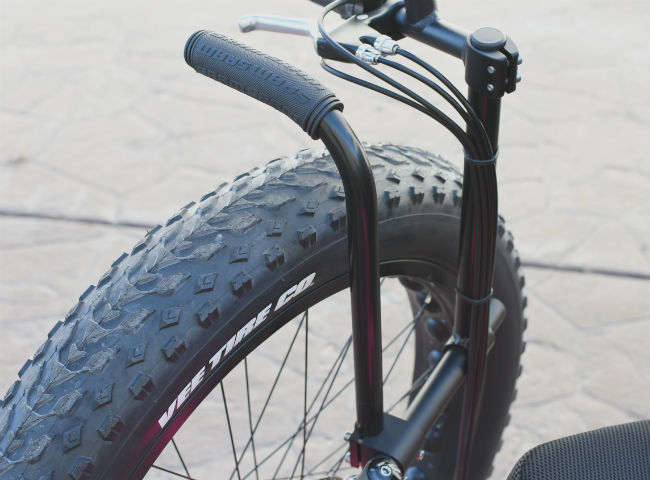 UTCustom EZ Entry Aids - These EZ Entry Aids are a beefed up version of our popular Super Mounts and include grips for grabbing. They make getting on and off of your trike a much easier task.

---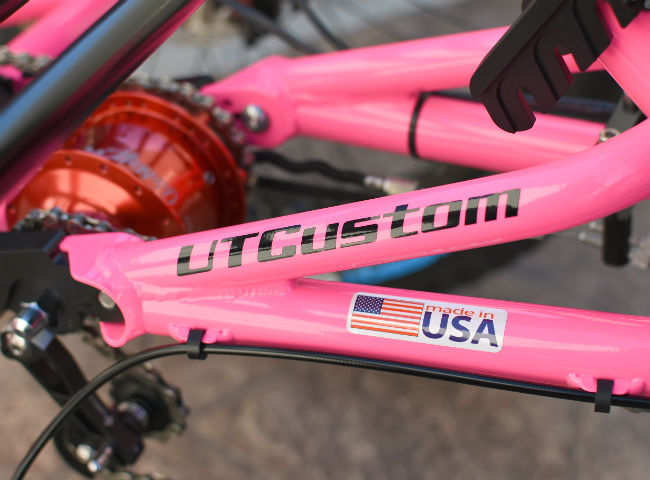 ---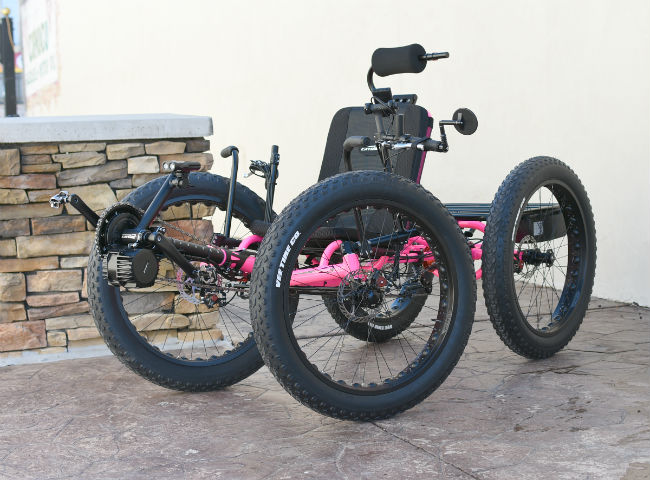 ---