This Fluorescent Orange Fat Tad has 26x4" tires and an electric motor for some awesome off-road capability!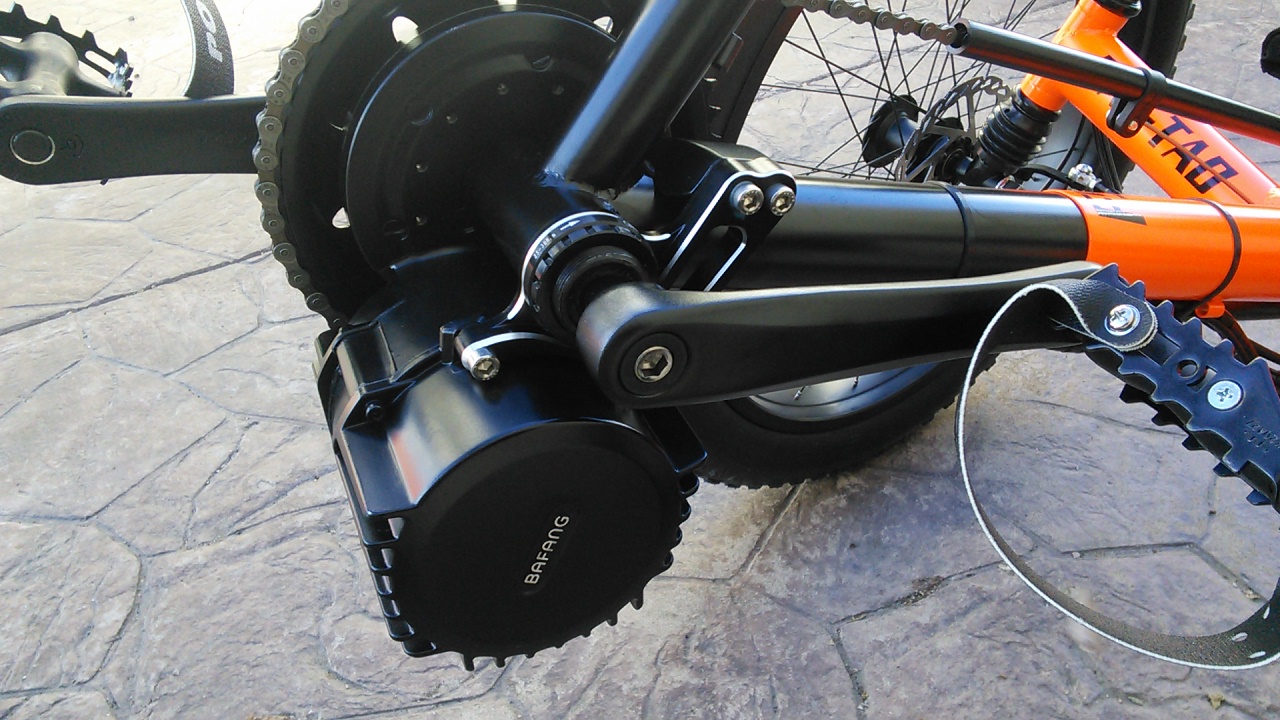 Bafang 1000W Middrive Motor Upgrade for CXS Trikes
- This powerhouse provides maximum power to the rear wheel. This will give you the best climbing power as well as the highest top speeds. It is paired with the 500C color computer console which allows you to program up to 9 levels of assist. Can be controlled automatically by pedaling or by using the throttle.
PLEASE NOTE, YOU WILL NEED THE FOLLOWING TOOLS TO DO INSTALL BBT-22 bottom bracket socket, and CCP-22C Crank puller.
---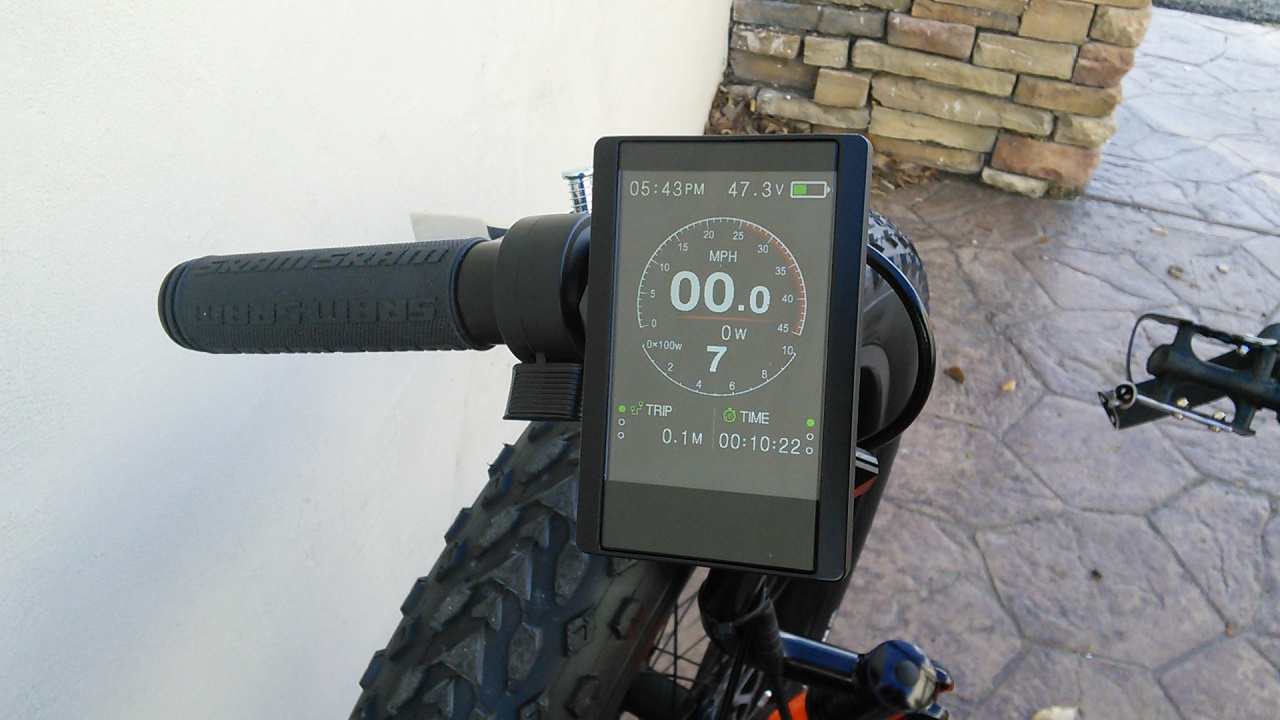 Bafang 850c Full Color Display
---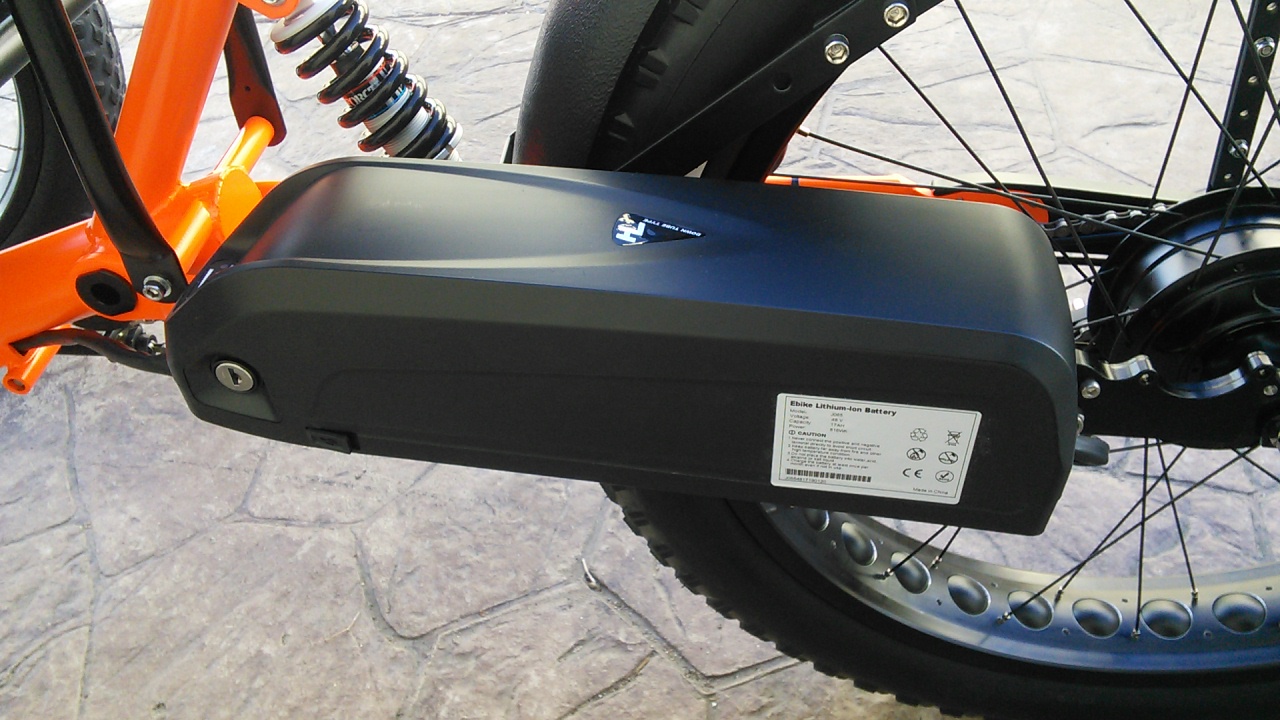 UTCustom 48V 16/17Ah Li-ion Battery w/USB port (Hailong Case) - Includes mounting sled and 2A charger. This high capacity battery features a USB outlet for charging phones and GPS. It has a key lock to prevent the battery from being removed.

---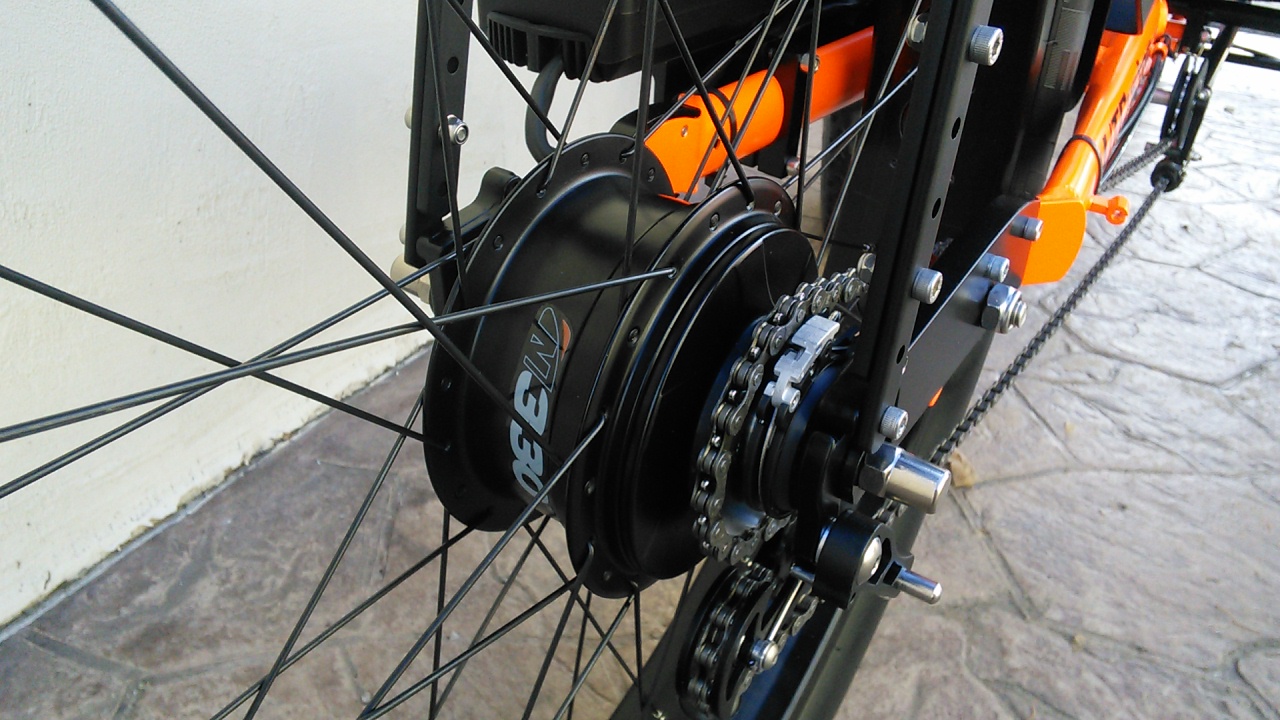 Nuvinci N330 CVP Transmission
---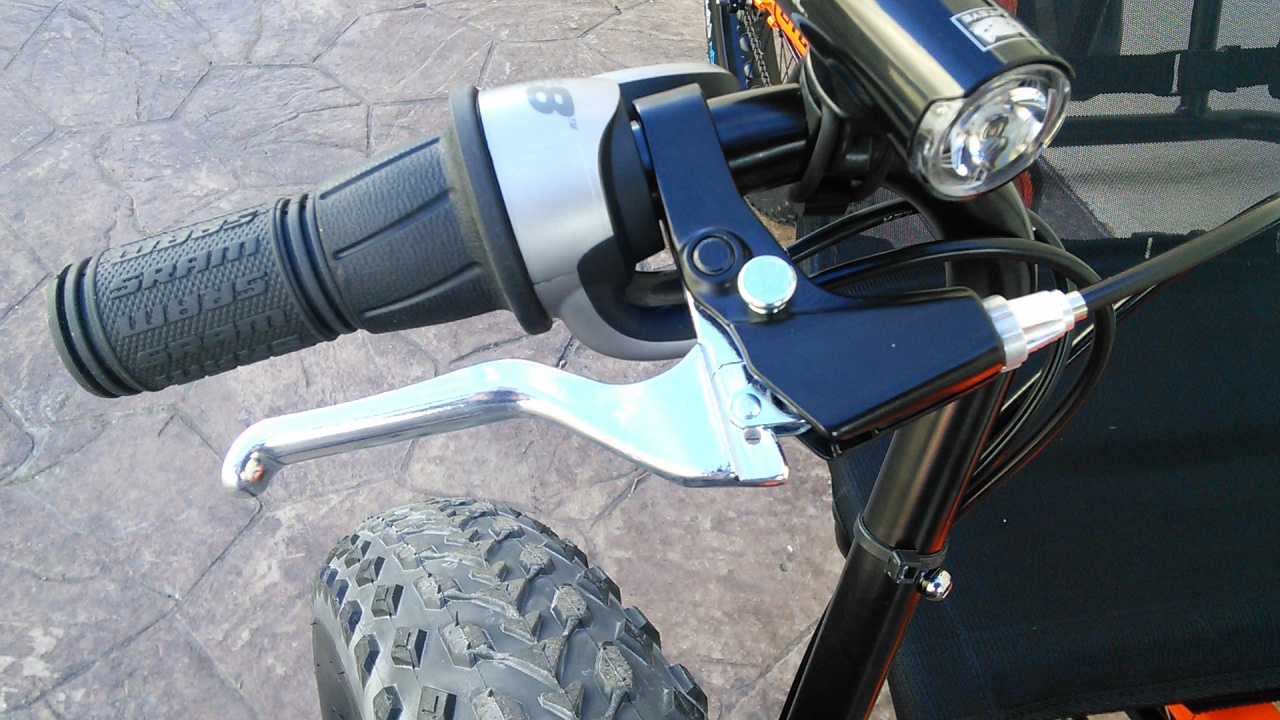 SunLite Locking Brake Lever Set - These locks act as parking brakes and replace having to use parking straps. Forget worrying about your trike rolling away, especially with two locking brakes instead of just one.

---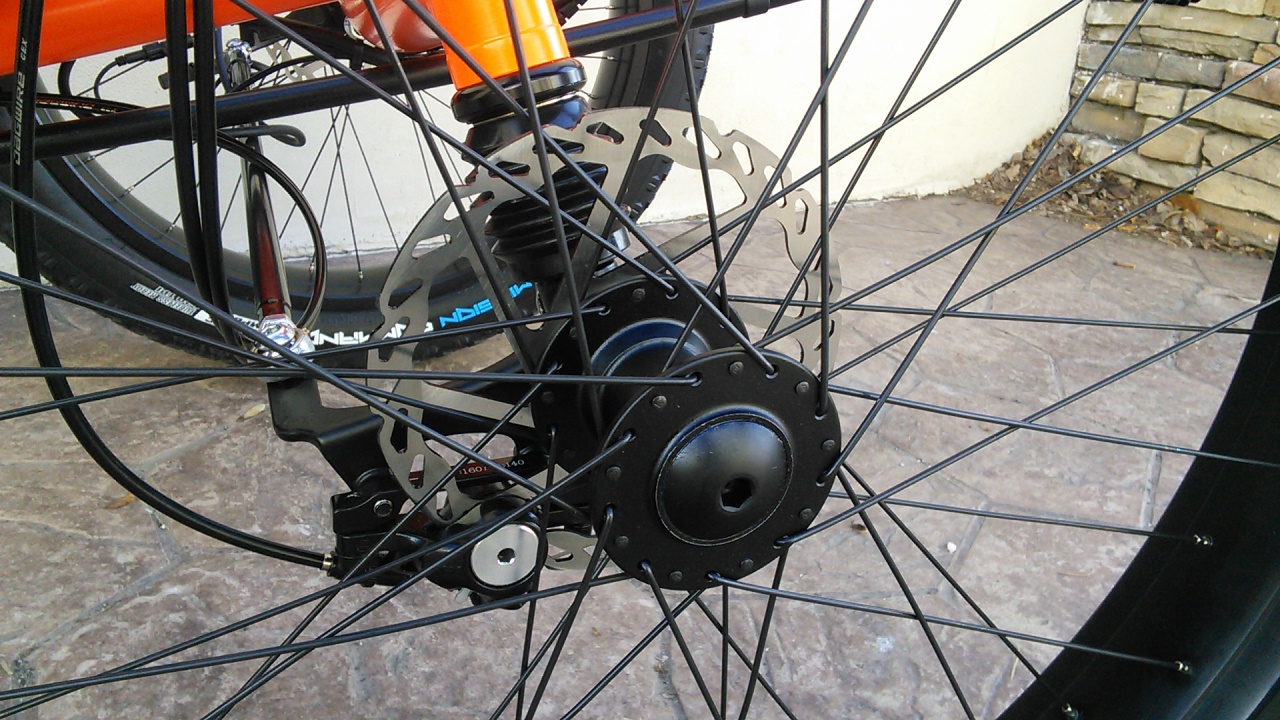 Promax Mechanical Disc Brakes
---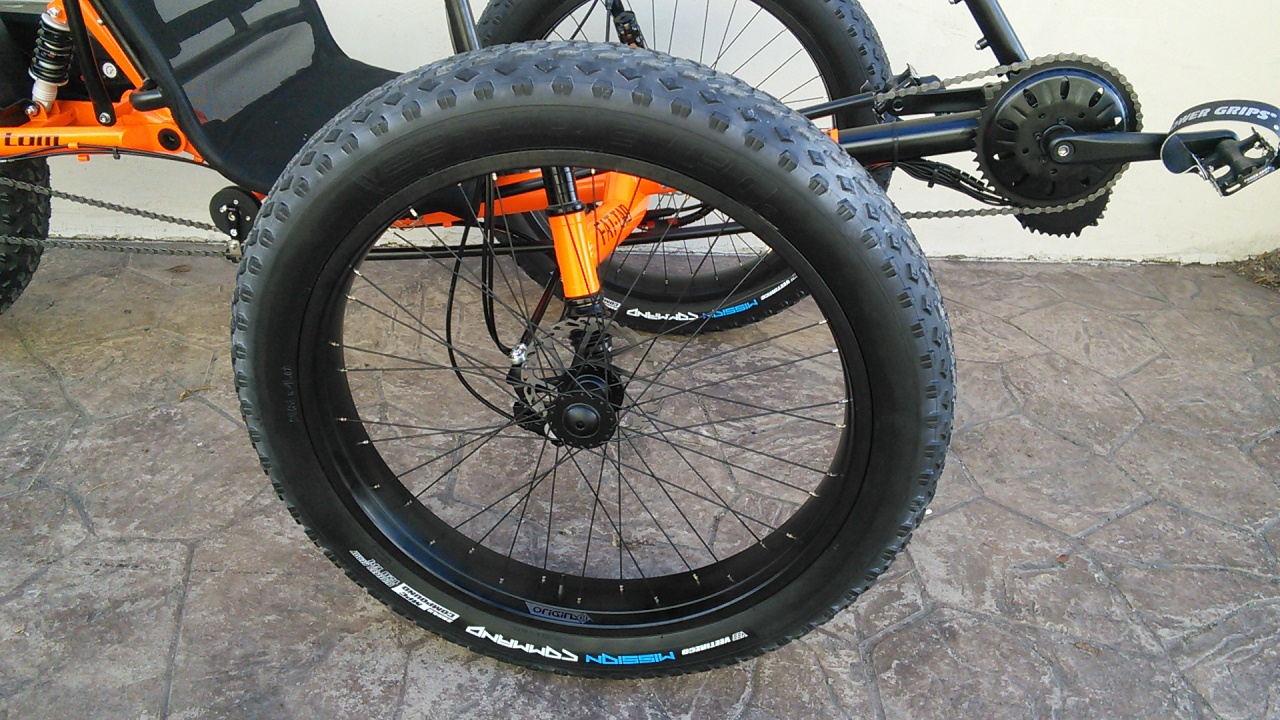 VEE Mission Command 26x4.0 - Folding Bead Tire - Our most popular fat tire. Comes stock on most of our fat model trikes. The Missions have excellent traction and durability.

---

UTCustom Adjustable Super Headrest - Serious riders want serious comfort. That's why we created the Super Headrest. Our headrest is adjustable and functions as an additional support for your shoulders, neck, and head.

---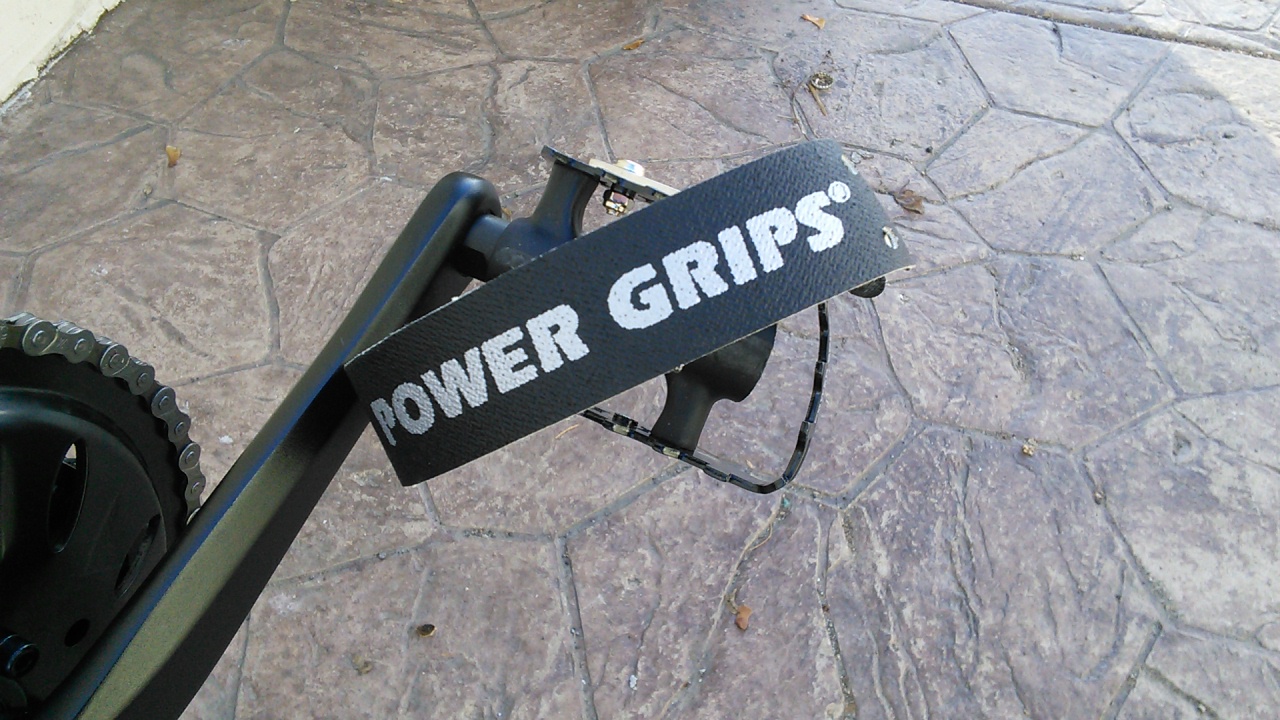 Power Grip Sport Pedal and Strap Set - Don't want to have your feet come off the pedals but don't want to wear special cycling shoes? Helping you avoid the hassle of special shoes, the Power Grip straps hold your feet securely on the pedals while wearing your favorite pair of sneakers. A favorite option on many recumbent bicycles and trikes. To use, just put your feet through the straps at an angle. When your foot straightens out the straps lock against your shoe. Simple and effective.

---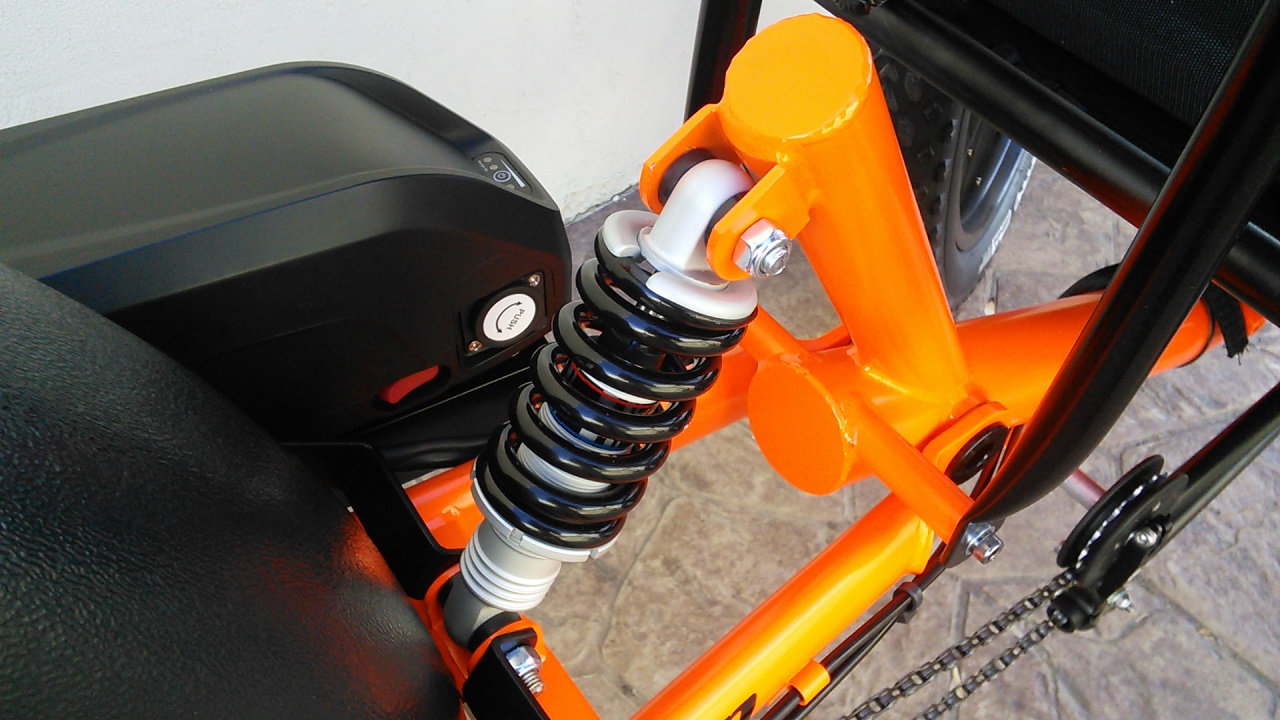 DNM DV-22 Air/Oil/Coil Spring Shock - 650lb - Basic damper in our offer. Spring-oil type. A reliable and convenient damper which is especially suitable if you ride with approximately constant load and mainly down asphalt paths or biking routes.

---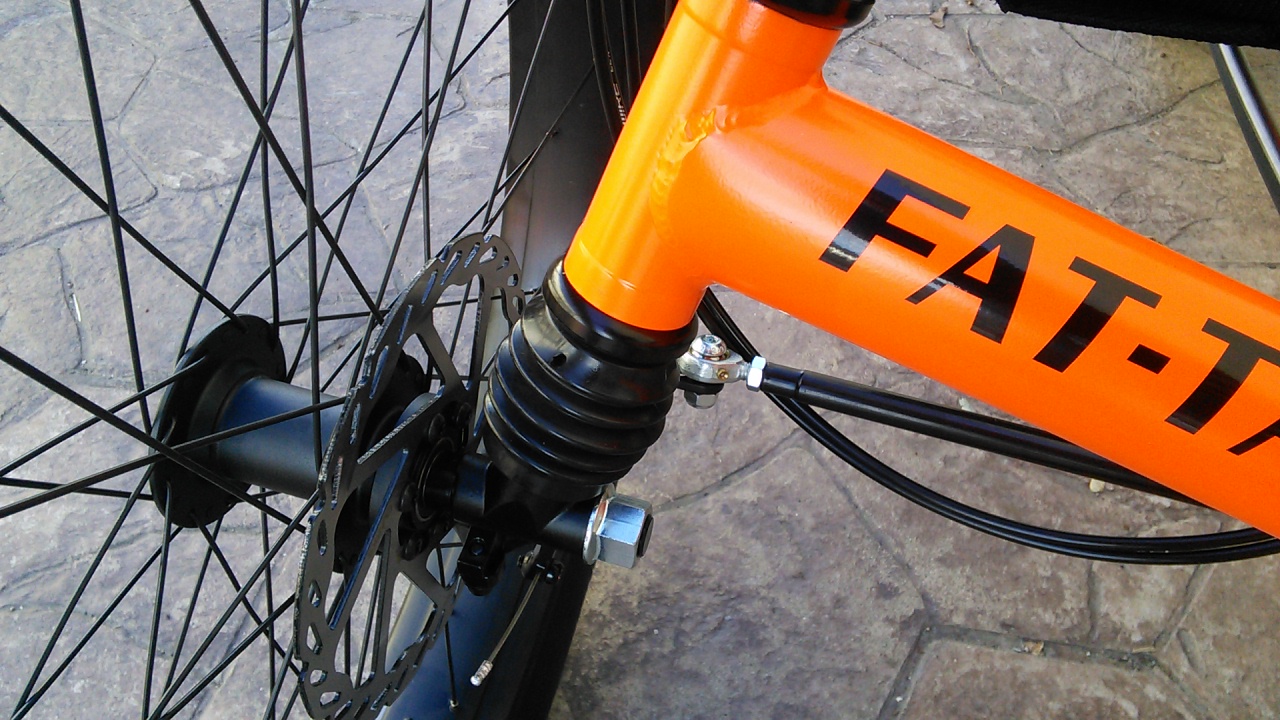 Front Suspension Spindles
---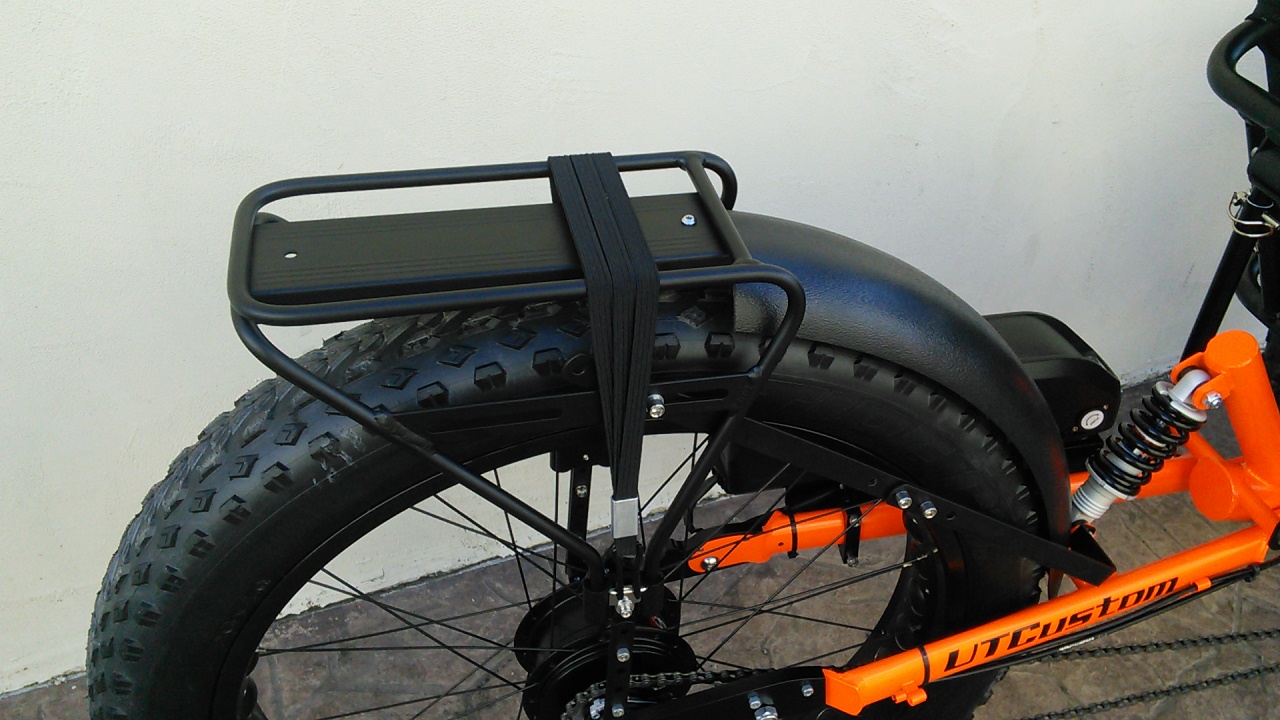 Utah Trikes Rack with Integrated Fender for Annihilator - Our adjustable rack fits the Annihilator perfectly. With this option we mount the fender directly to the rack to eliminate the traditional wire stays. This makes the fender much more rigid and secure and keeps the rack height as low as possible.

---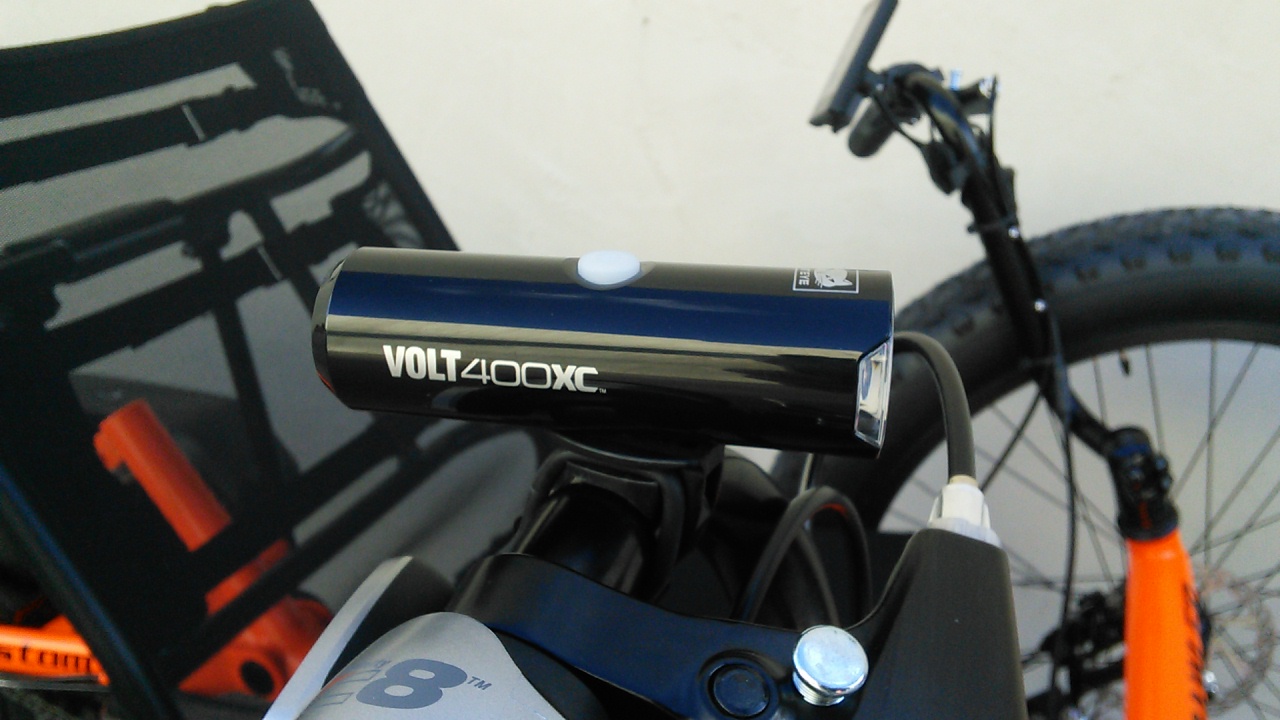 CatEye Volt 400XC Rechargeable Safety Headlight - A bright and dependable light at a great price. This new solid yet sleek Volt400XC is important for commuting home or finishing off a long ride.

---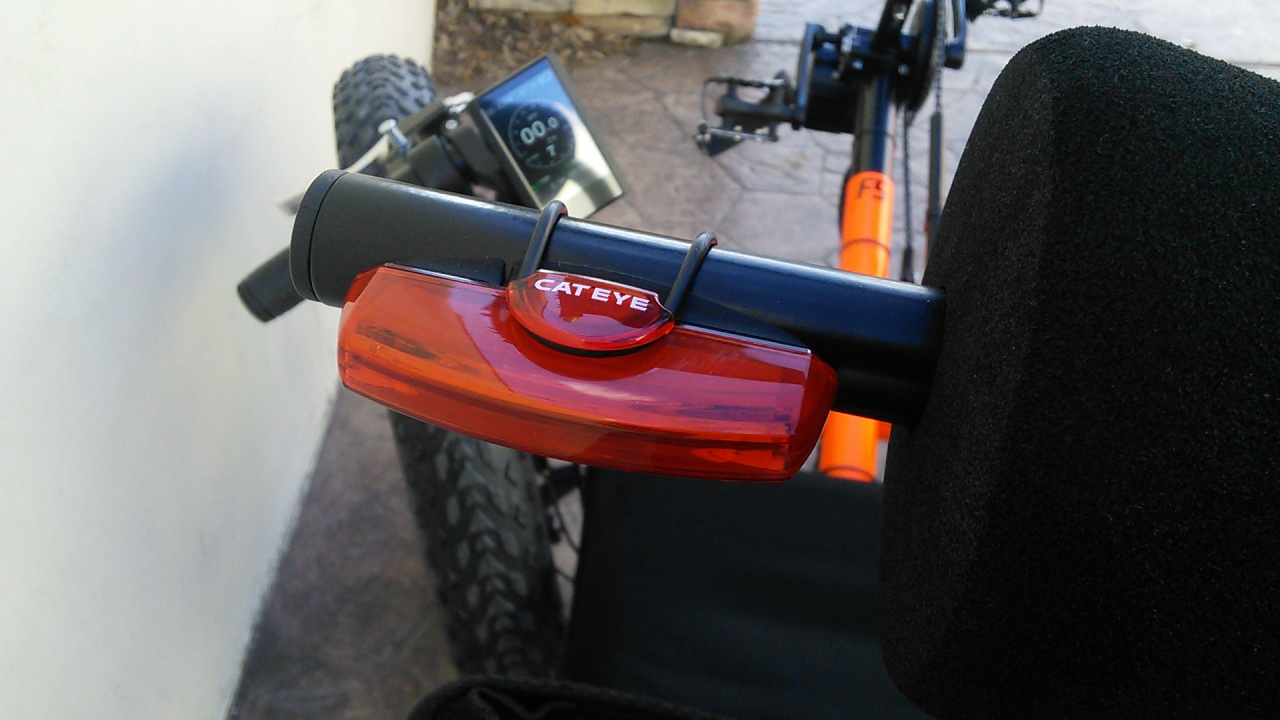 CatEye Rapid X Rechargeable Safety Taillight - The Rapid X features superior side visibility and a Low Battery Auto Save function, providing a new level of safety.

---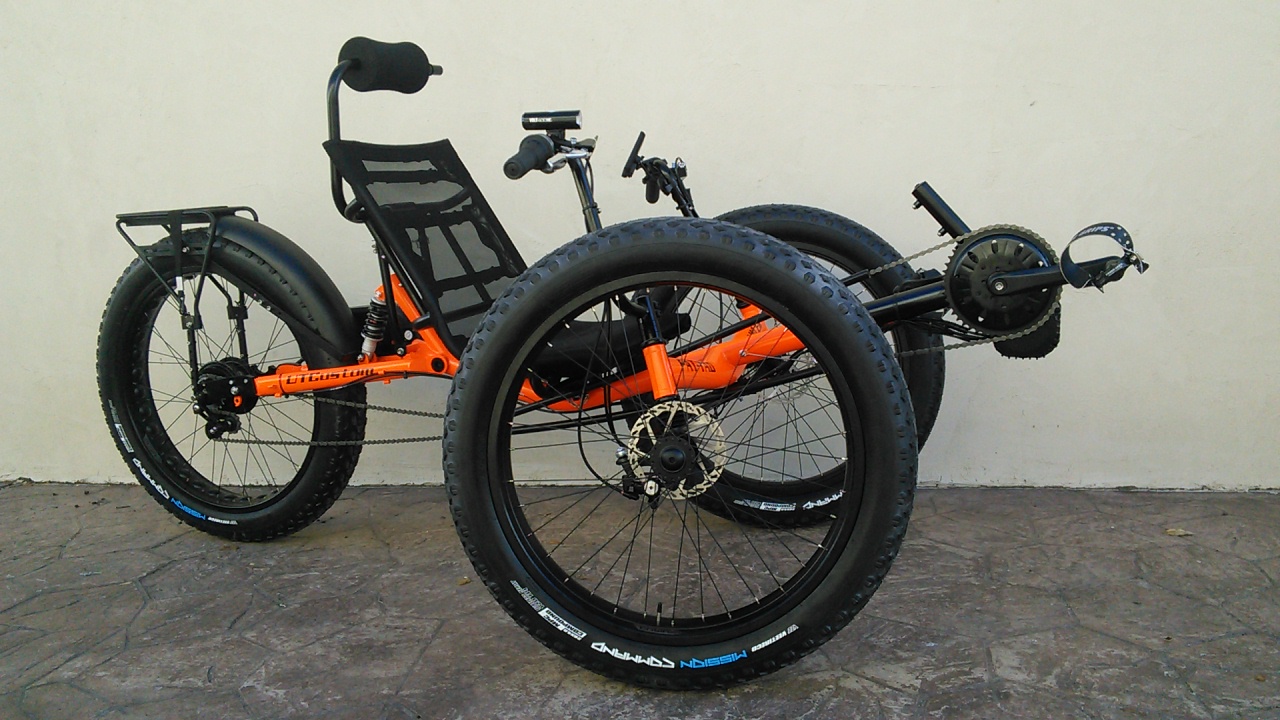 ---