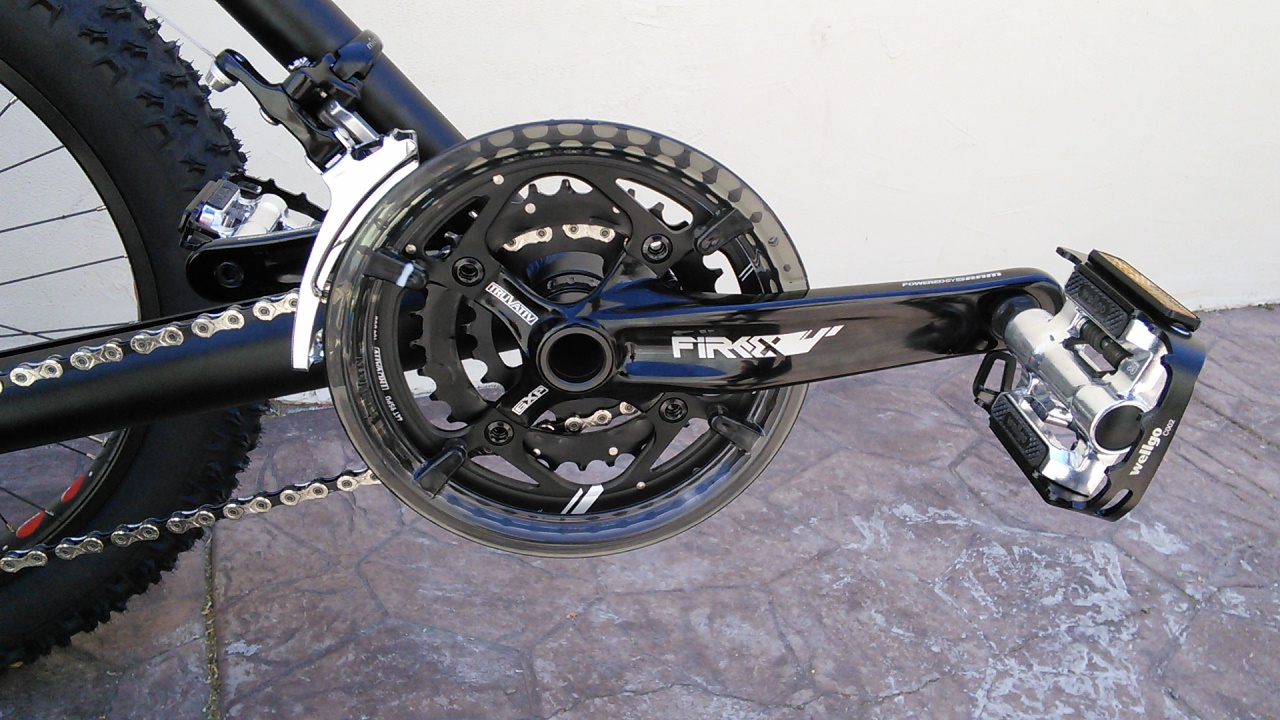 Truvativ FireX Triple Crankset
---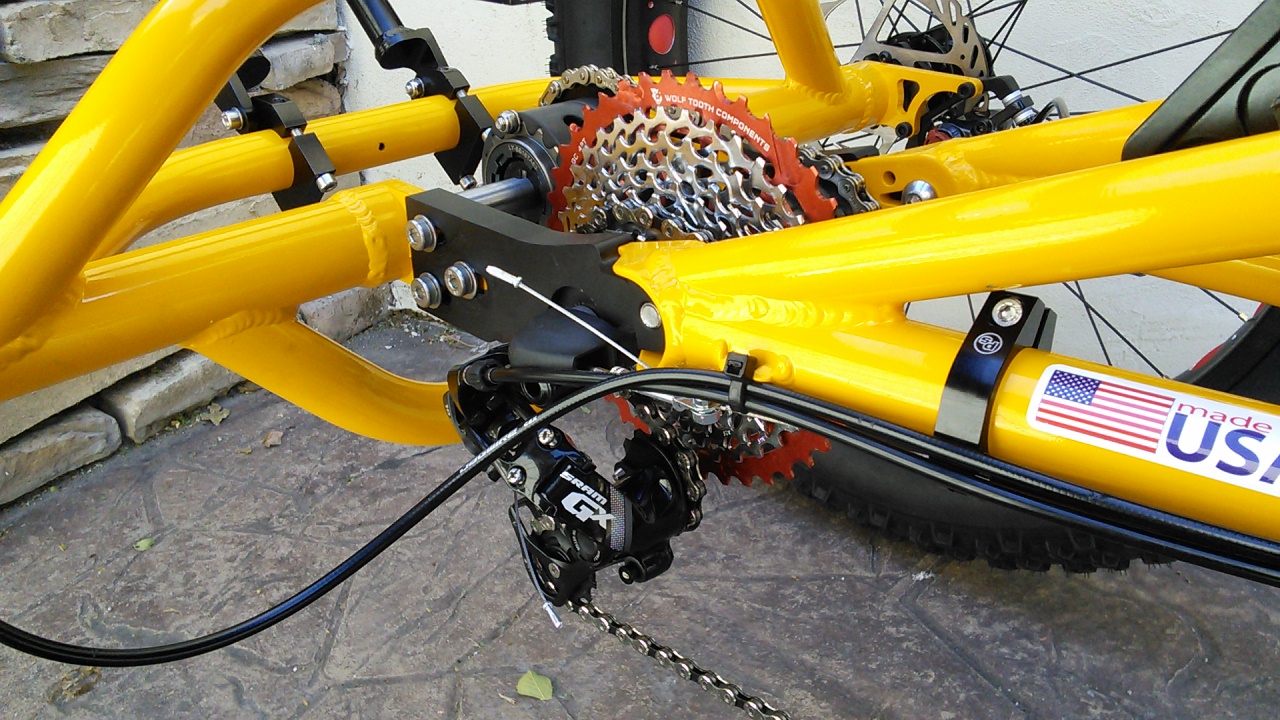 SRAM GX Type 2.1 10sp Long Cage Rear Derailleur - SRAM GX rear derailleur takes the place of X.9 and X.7 10-speed models and provides shifting speed and precision. -Exact Actuation technology eliminates slop and shifting variation -Roller Bearing Clutch delivers maximum drivetrain stability even through the most punishing terrain

---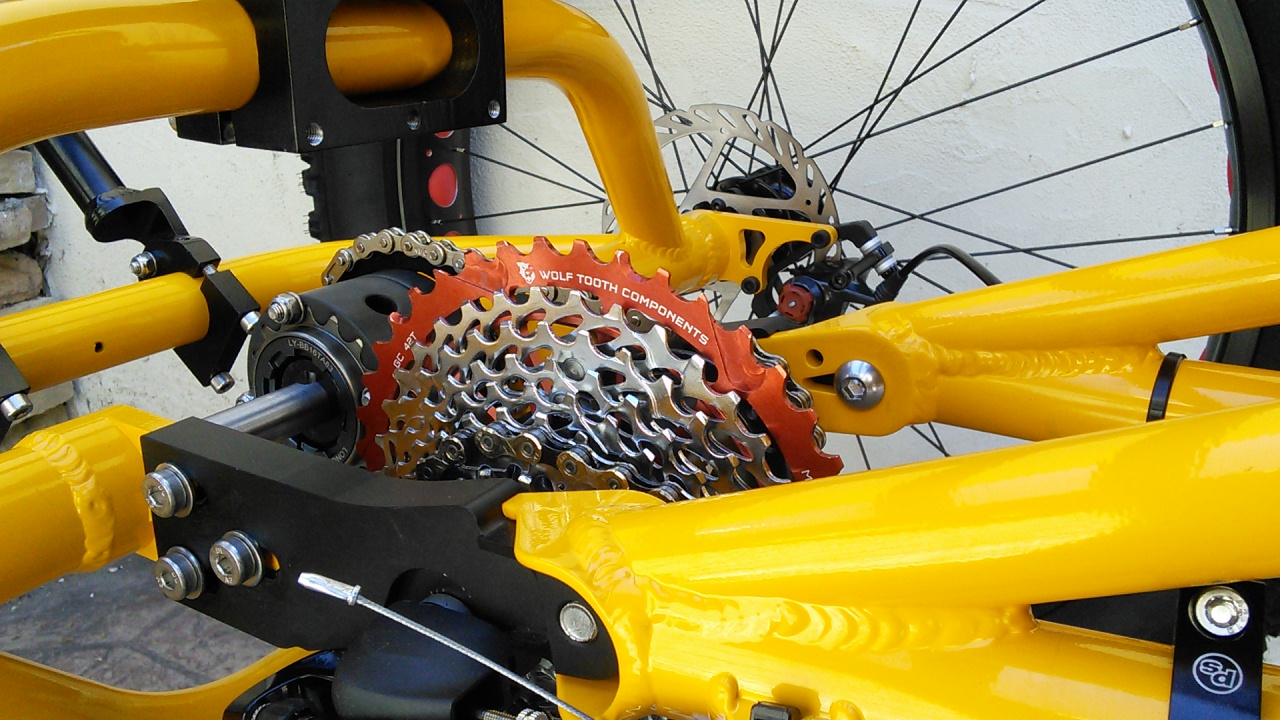 Wolf Tooth 42T GC cog for SRAM 11-36 10-Speed Cassettes - Red - Wolf Tooth Shimano GCs replace a cog on compatible SRAM 10-speed cassettes in order to provide extra low range for your 1x drivetrain. -Compatible only with the following SRAM 11-36 and 12-36 cassettes: PG-1030, 1050, 1070 and the XG-1080 -Remove the 14T cog on the XG-1080 instead of the 17T -SRAM GC42s are not compatible with 2011 or older SRAM rear derailleurs -Compatible only with the following SRAM 10 Speed Cassettes: X5 11-36T (PG-1030), X7 11-36T (PG-1050), X9 11-36T (PG-1070), X0 11-36t(XG - 1080) - Remove the 14t rather than the 17t -Per Wolf Tooth, the GC 42 is not compatible with 2011 or older SRAM rear derailleurs due to the position of the upper jockey wheel. The best ways to tell the vintages of your rear derailleur is 1) If you have a type 2 (clutch type) rear derailleur it is 2012 or newer and 2) the upper jockey wheel on 2012 and newer rear derailleurs are offset from the derailleur cage's axis of rotation.Wolf Tooth does not recommend using the GC 42 if you have a pre-2011 SRAM 10-speed mountain derailleur

---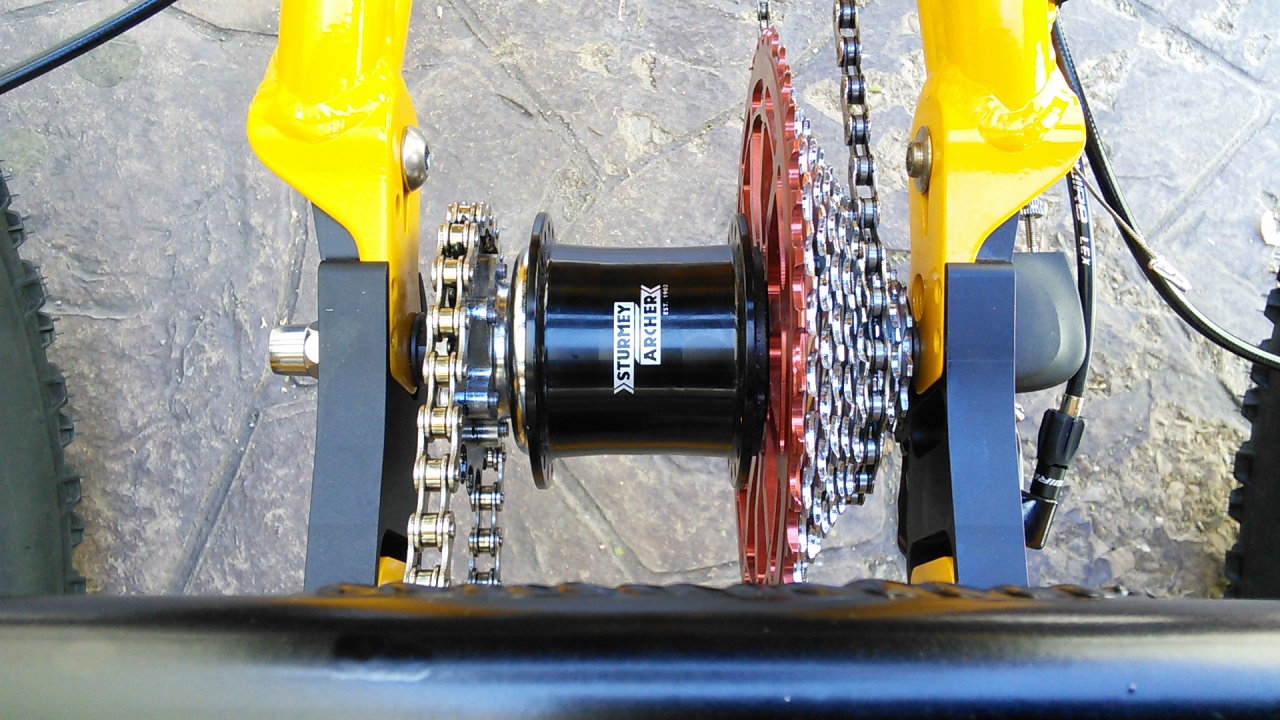 Sturmey Archer 3 Speed Rear Hub
---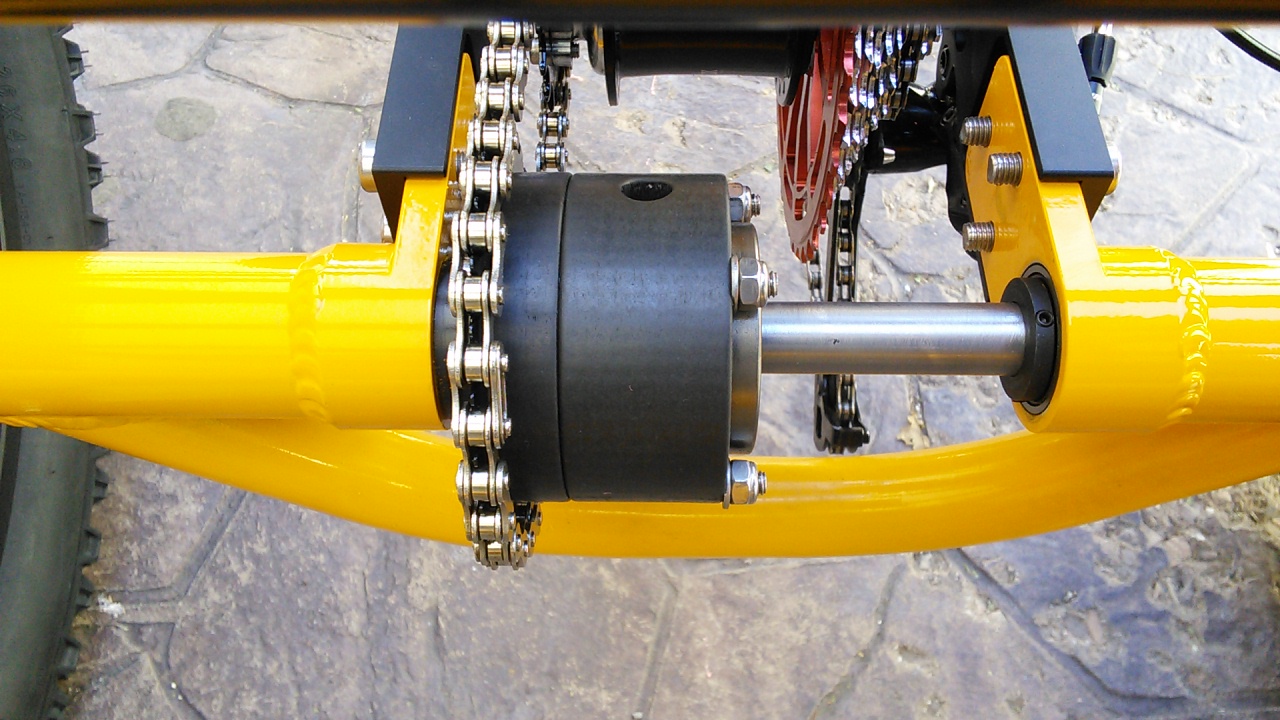 UTCustom Freewheel Posi Differential - Get rid of one-wheel drive for good! Upgrade to the UTCustom differential and take advantage of increased traction and power to the wheels! Available individually or as part of an axle upgrade kit. The differential ships assembled.

---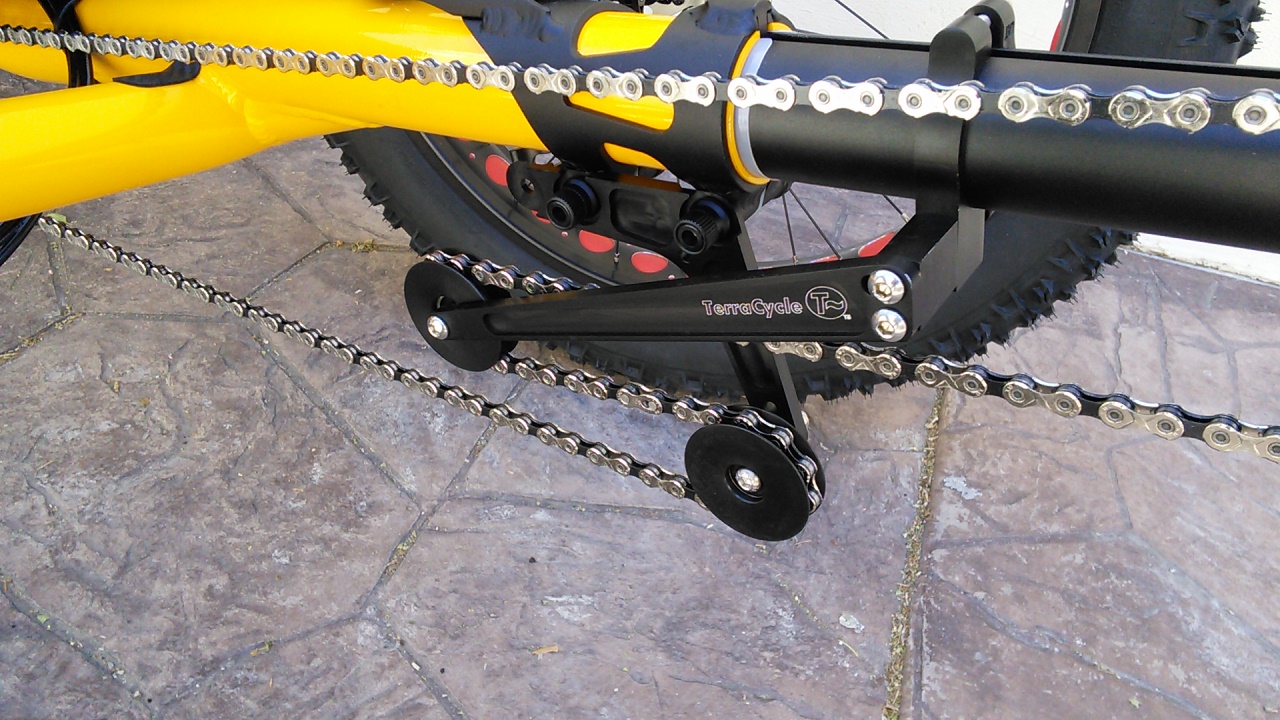 Catrike Chain Tensioner by TerraCycle - This Chain tensioner system made for all Catrike models by TerraCycle allows the rider to change the boom length without having to worry about adjusting the chain. It's easy to set up, hassle-free, and makes it easier for different friends to check out your cool new trike.

---
---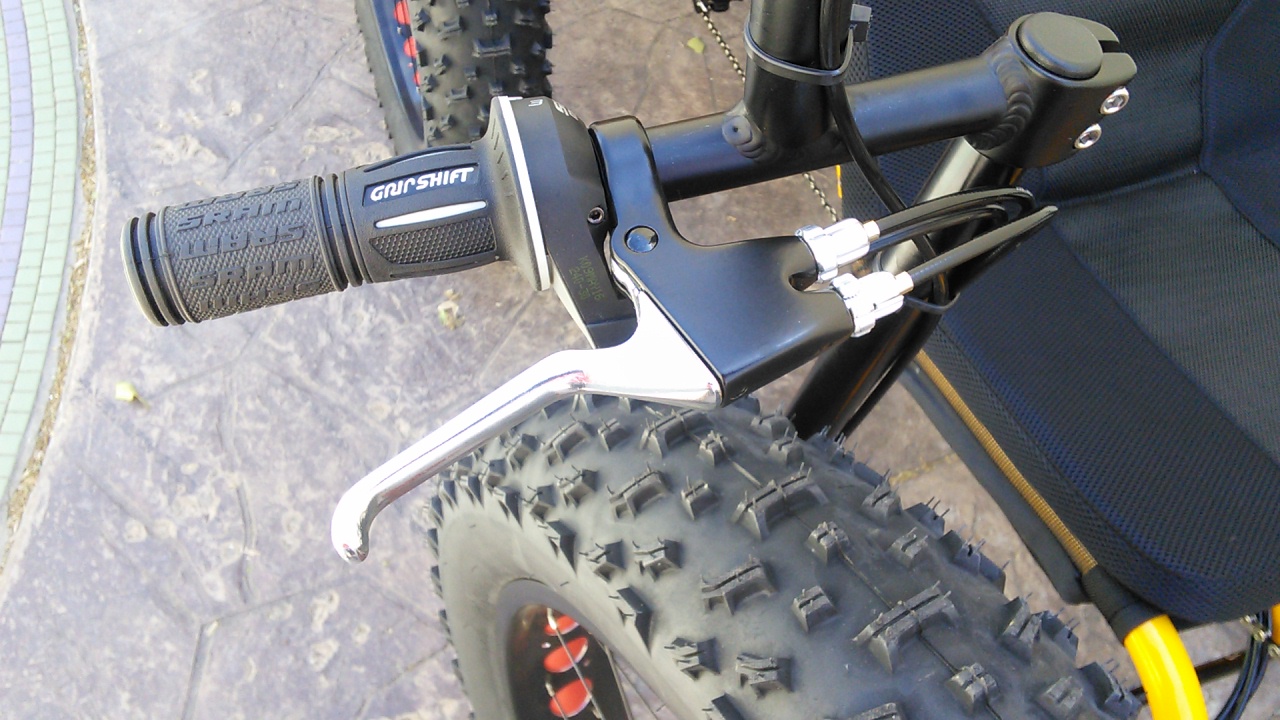 ---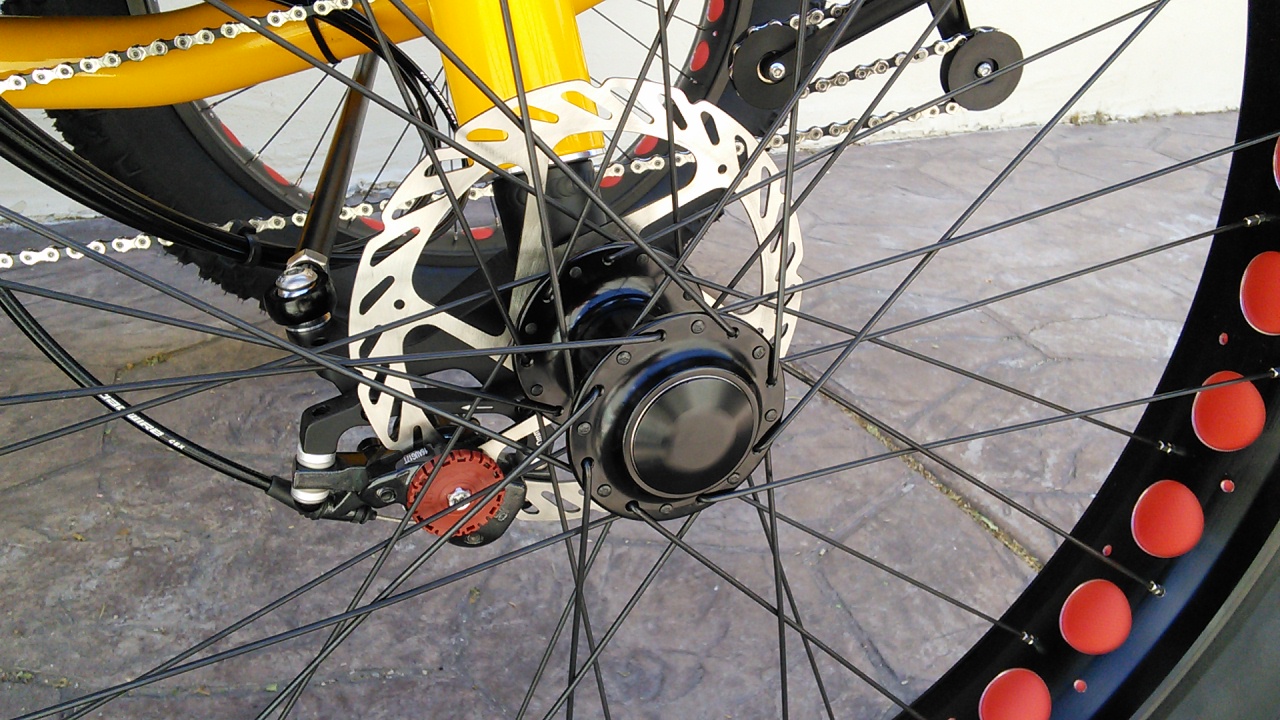 Avid BB7 Mountain Disc Brake Caliper - The industry standard cable-actuated disc brake since its introduction is still popular due to smooth ball bearing operation and ease of installation and maintenance. -All calipers have 74mm mounting bolt spacing -For use with with long cable-pull levers -Pad retraction and spring tension are adjustable -Includes steel-backed sintered pads

---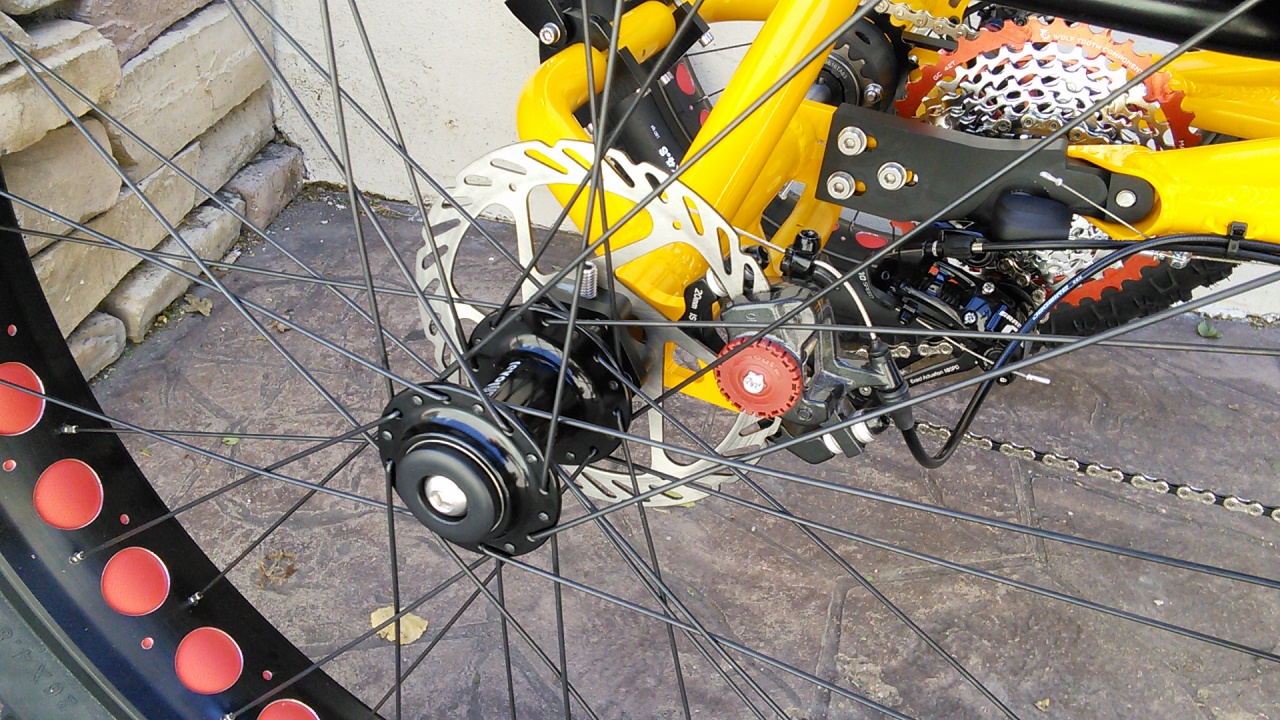 ---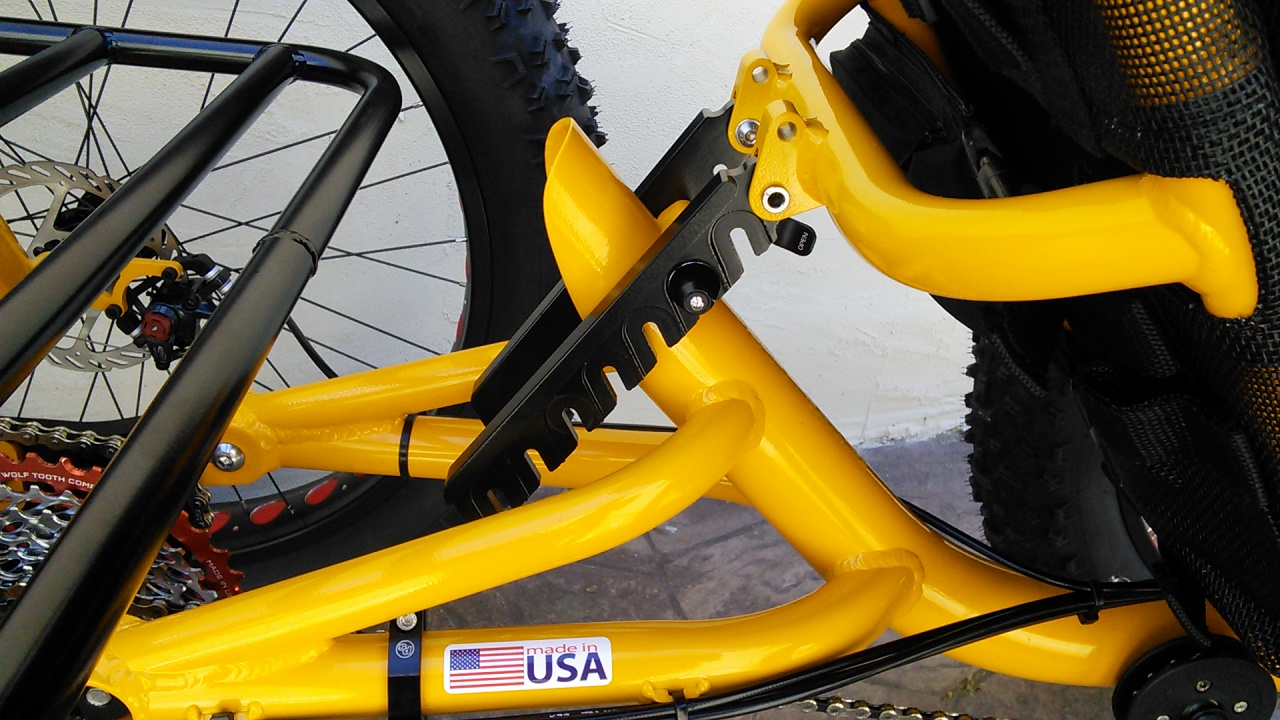 UTCustom Catrike Seat Extension - We have had so many people tell us that they wish their Catrike seat could go more upright. Well, now you can! Our seat extensions let you adjust the seat back to a nearly vertical position. Hey, it's your trike right? You gotta be comfortable!

---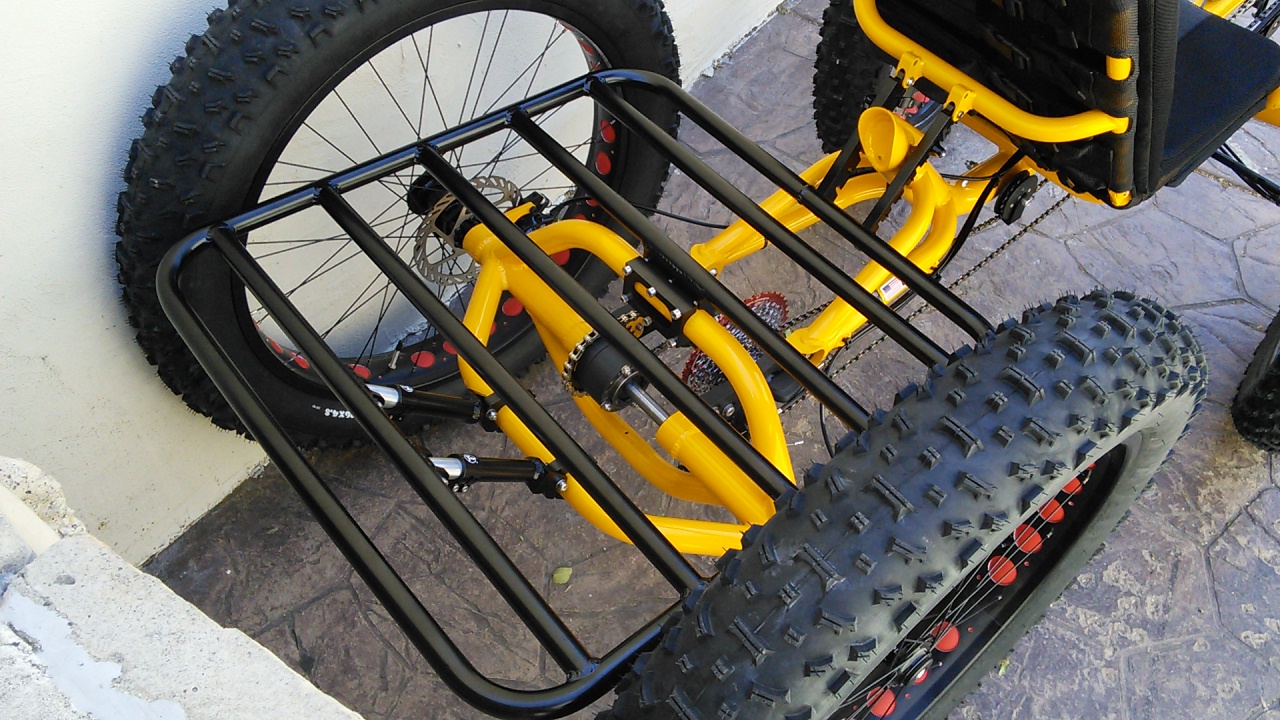 Flat Bed Transport Rack for Cat-4 Quad -

---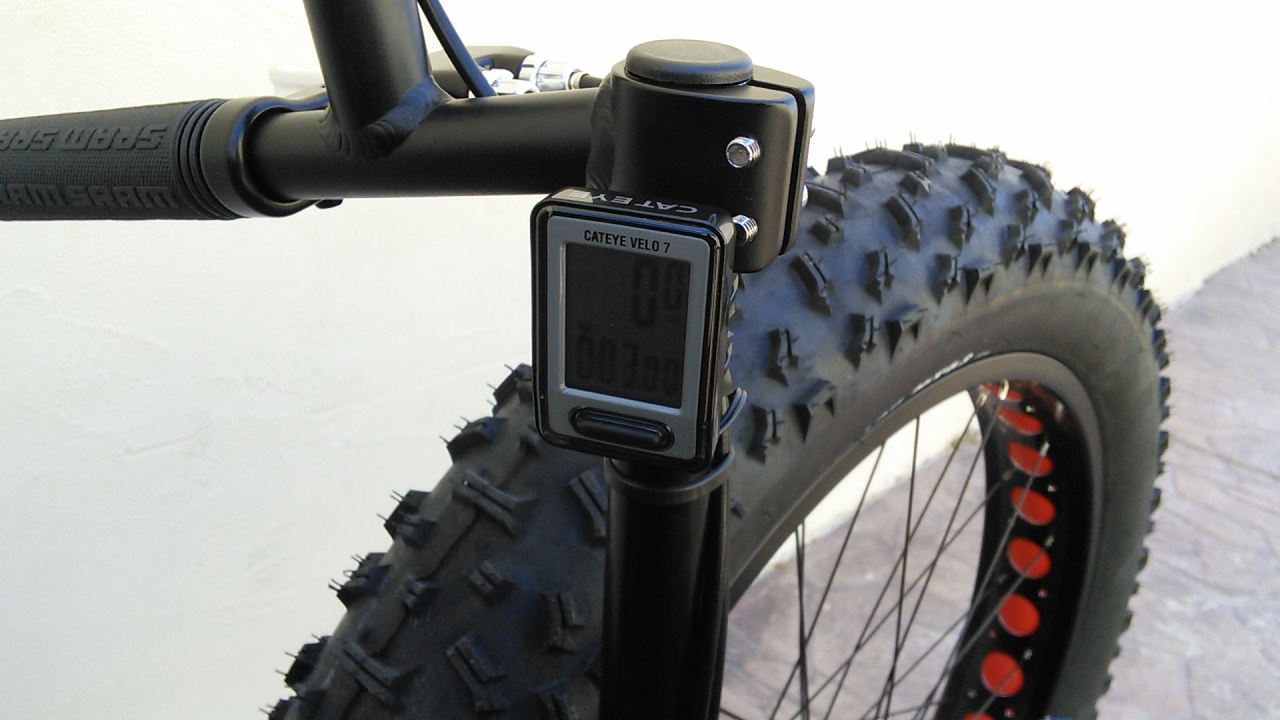 CatEye Velo 7 Wired Computer - The newly designed Velo 7 is CatEye's entry level 7 function computer. The larger screen is even easier to read and set up is made simple with pre-programmed tire sizes. Features: Wired. Current/Max/Average Speed. Distance. Clock. Pace Arrow. Auto Power Saving. Auto Start/Stop. Battery CR2032.

---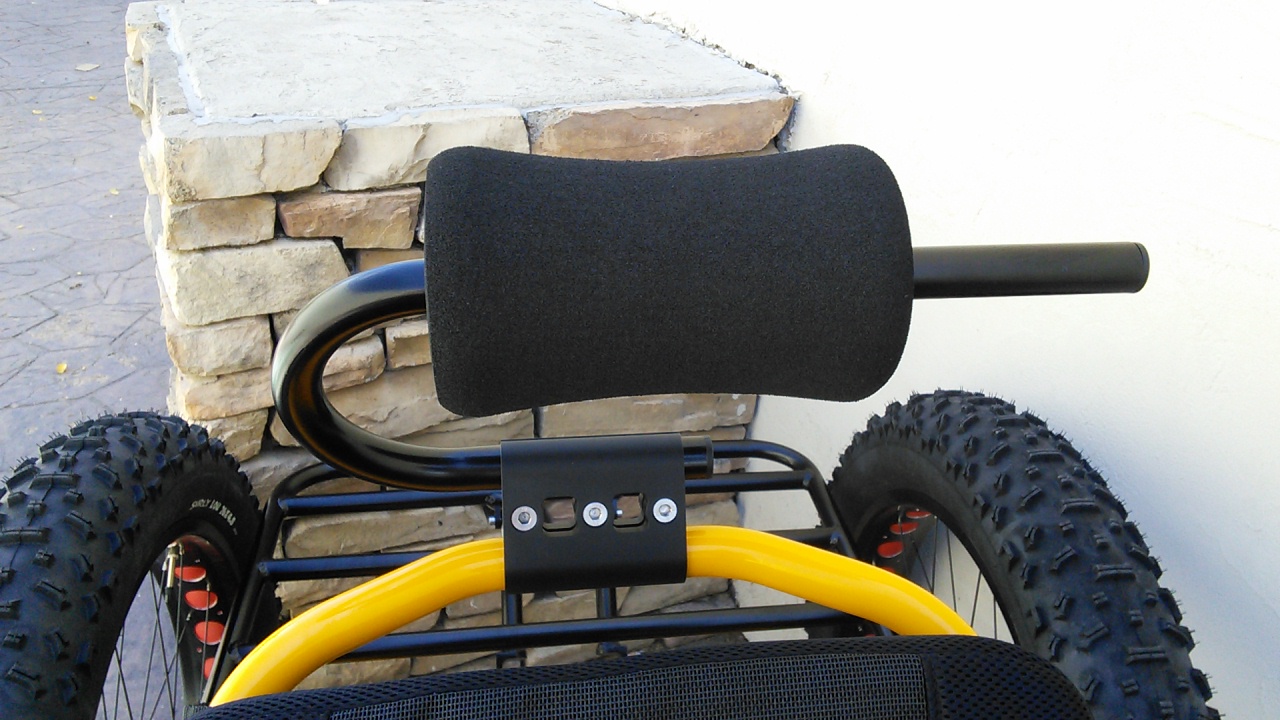 UTCustom Adjustable Super Headrest - Serious riders want serious comfort. That's why we created the Super Headrest. Our headrest is adjustable and functions as an additional support for your shoulders, neck, and head.

---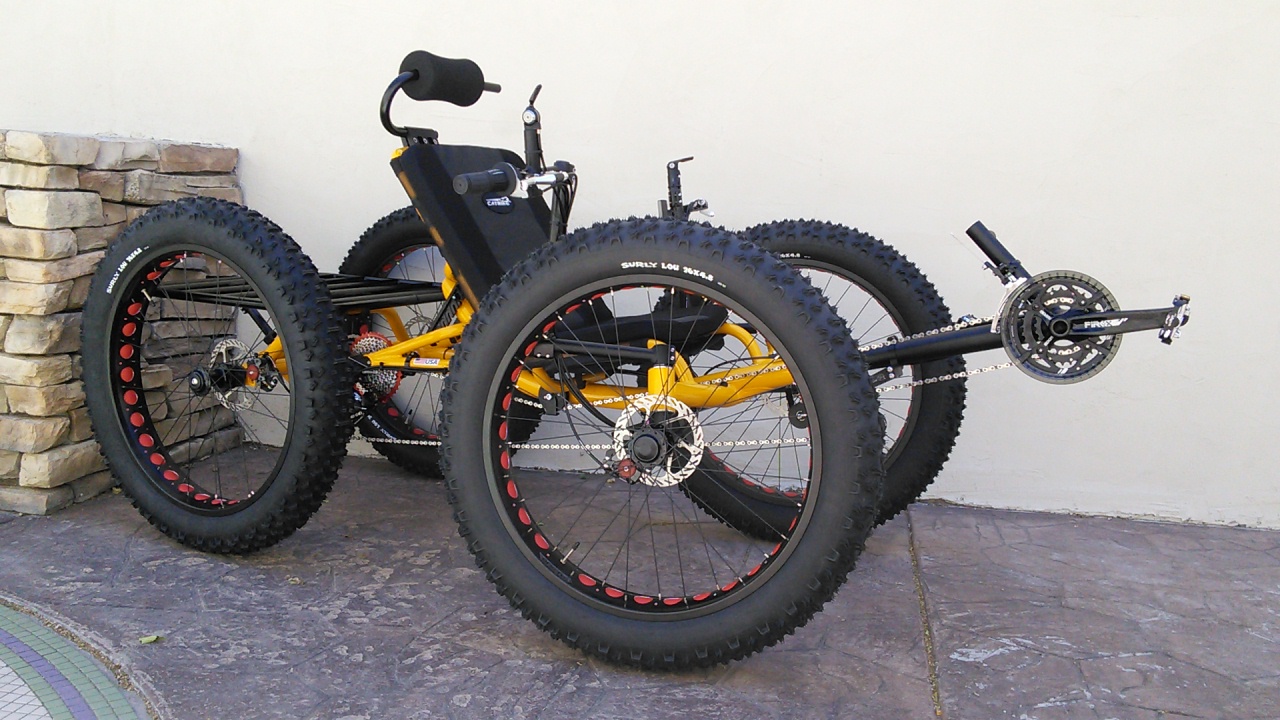 ---