Bafang BBSHD 48volt 1000watt Motor Assist
-
---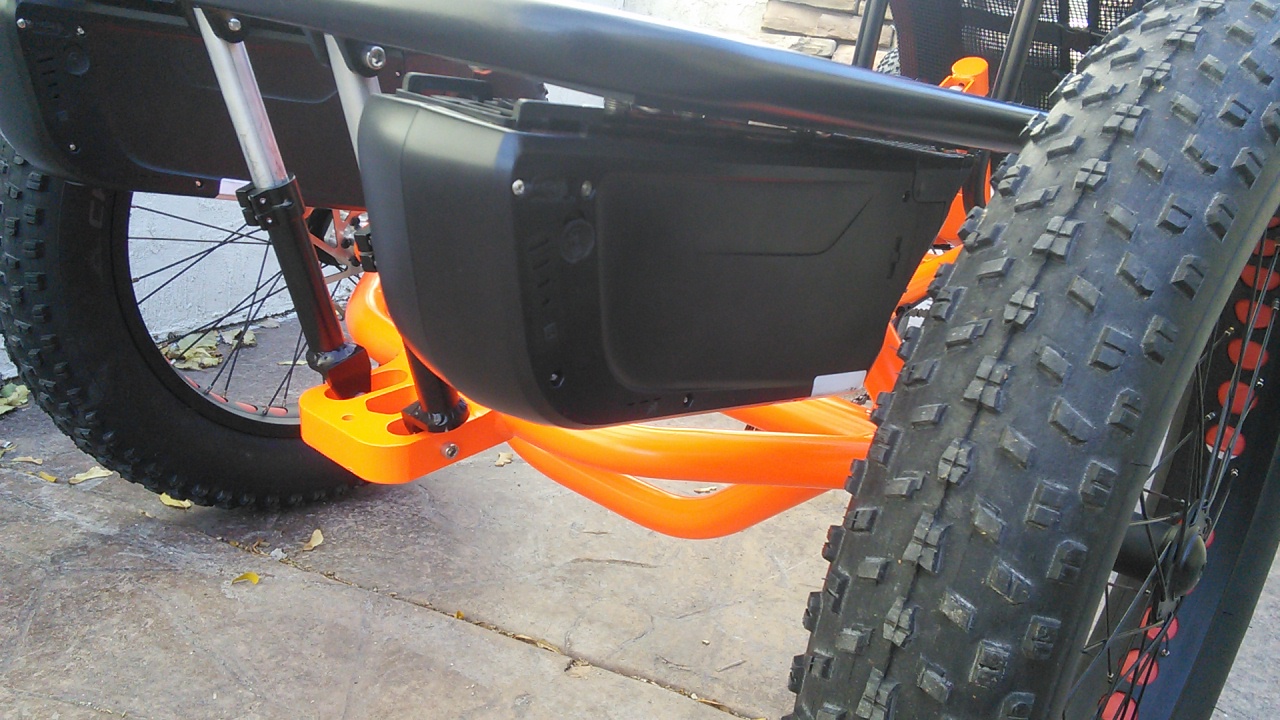 48v Panasonic Bottle Battery - 13s4p = 52 Genuine Panasonic 18650 cells (see breakdown on 18650 cells) 48 volts 11.5ah or 13.5ah depending on cell choice 550 or 650 watt hours 30 amp output Only 7.5 pounds Life Expectancy 500-1000 charges Dimensions: 15.5 x 3.5 inches (just battery) 16 inches with mount

---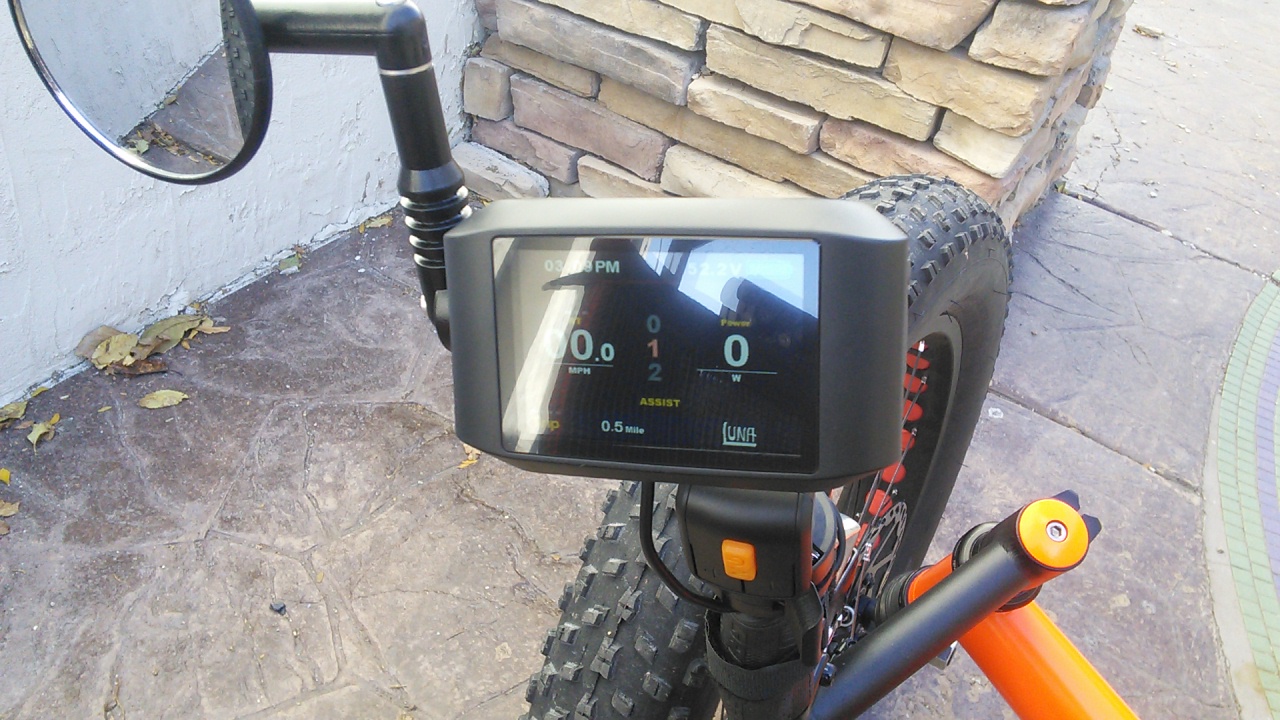 Luna Cycle Full Color Display for Bafang
---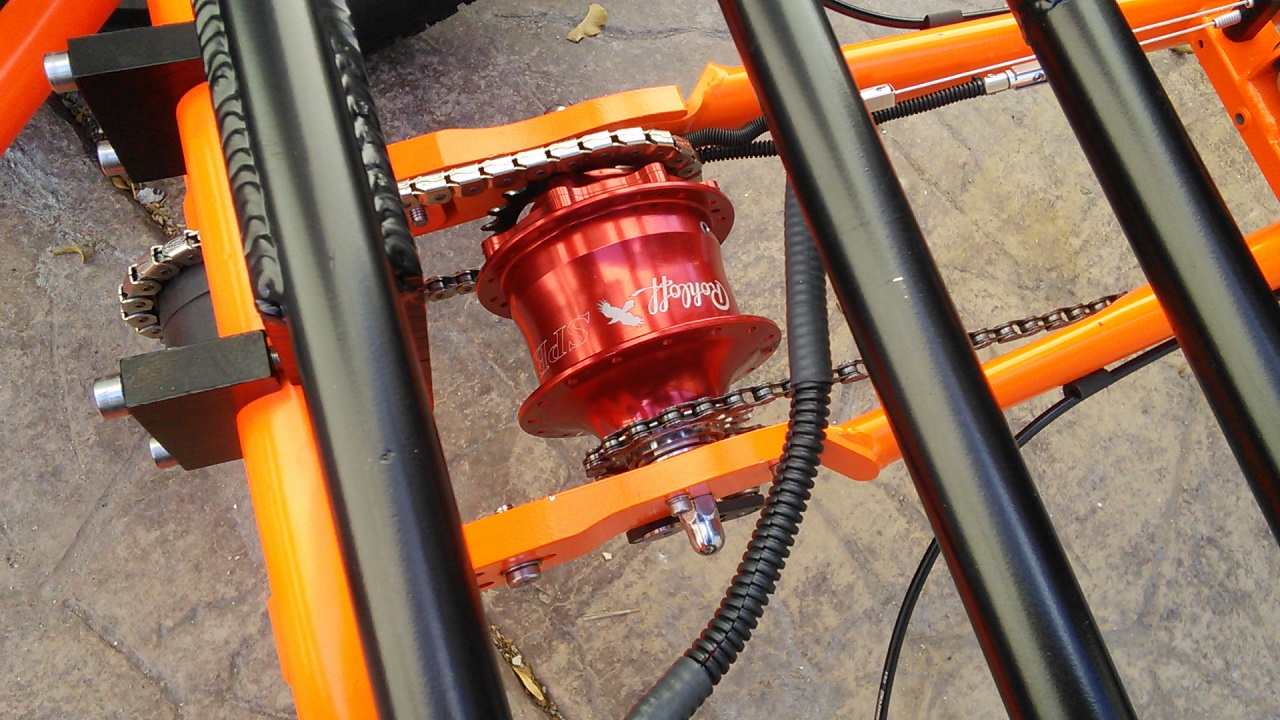 Rohloff Disc Speedhub 32h - 16t Cog - QR - Black - The Rohloff Disc Speedhub is one of the greatest internally geared hubs on the market. Shifting is practically unnoticeable. The Rohloff features 14 gears that are equally spaced over a wide spread of ratios, confined within a sealed bearing hub and weigh a similar amount to a typical mountain bike derailleur system. A singlespeed drivetrain smoothly operates the hub, resulting in hassle free funtimes. Shifting is done via a twist shifter which requires effortless force forwards or backwards to shift to easier and harder gears respectively. Being an internally geared hub, the chain does not have to move between sprockets, which improves shifting reliability and allows shifts to be made without pedalling.

---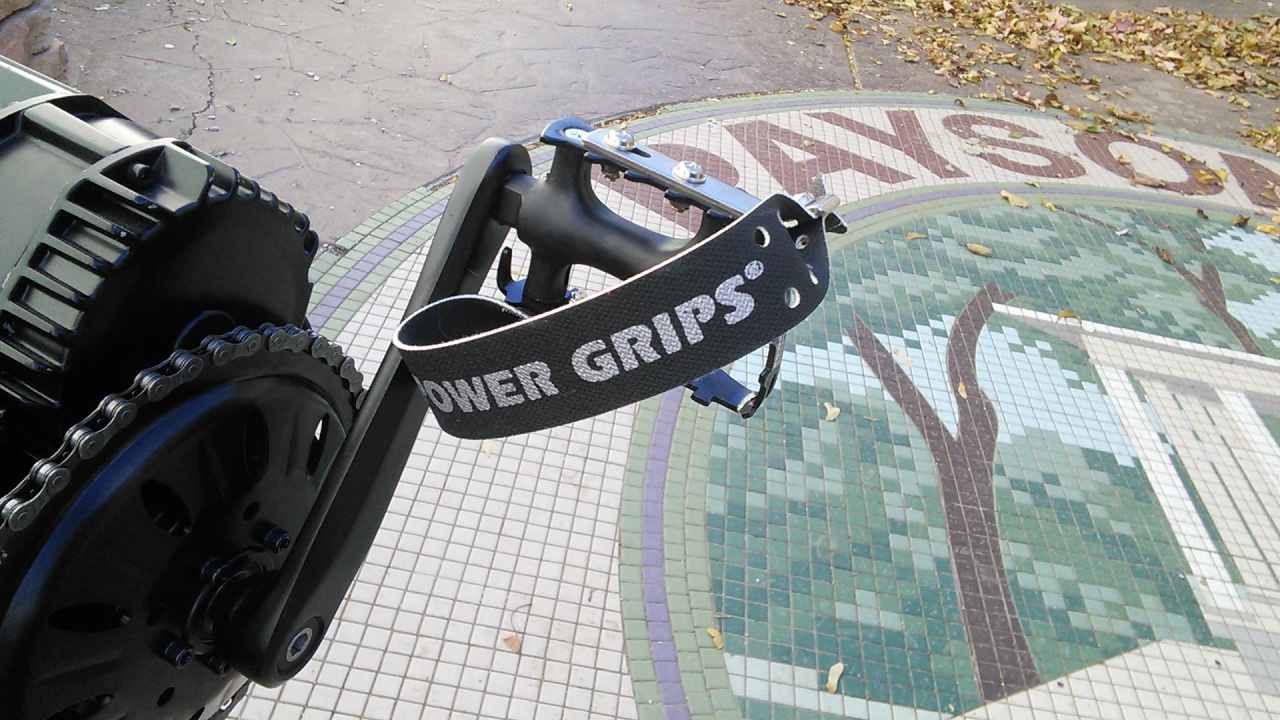 Power Grip Sport Pedal and Strap Set - Don't want to have your feet come off the pedals but don't want to wear special cycling shoes? Helping you avoid the hassle of special shoes, the Power Grip straps hold your feet securely on the pedals while wearing your favorite pair of sneakers. A favorite option on many recumbent bicycles and trikes. To use, just put your feet through the straps at an angle. When your foot straightens out the straps lock against your shoe. Simple and effective.

---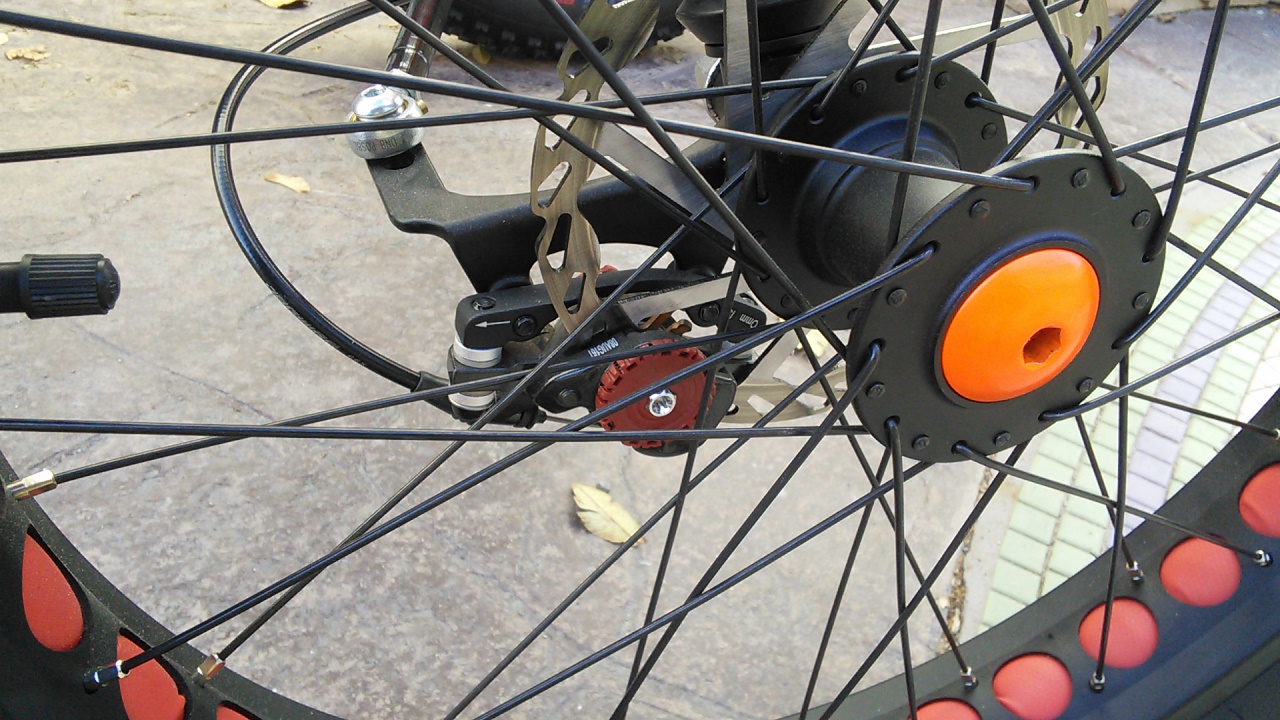 Avid BB7 Front Disc Brake Kit (pair) - This kit includes everything you need to upgrade your trike's brake system to the best mechanical disc brake system available. Perfect for for any home builds.

---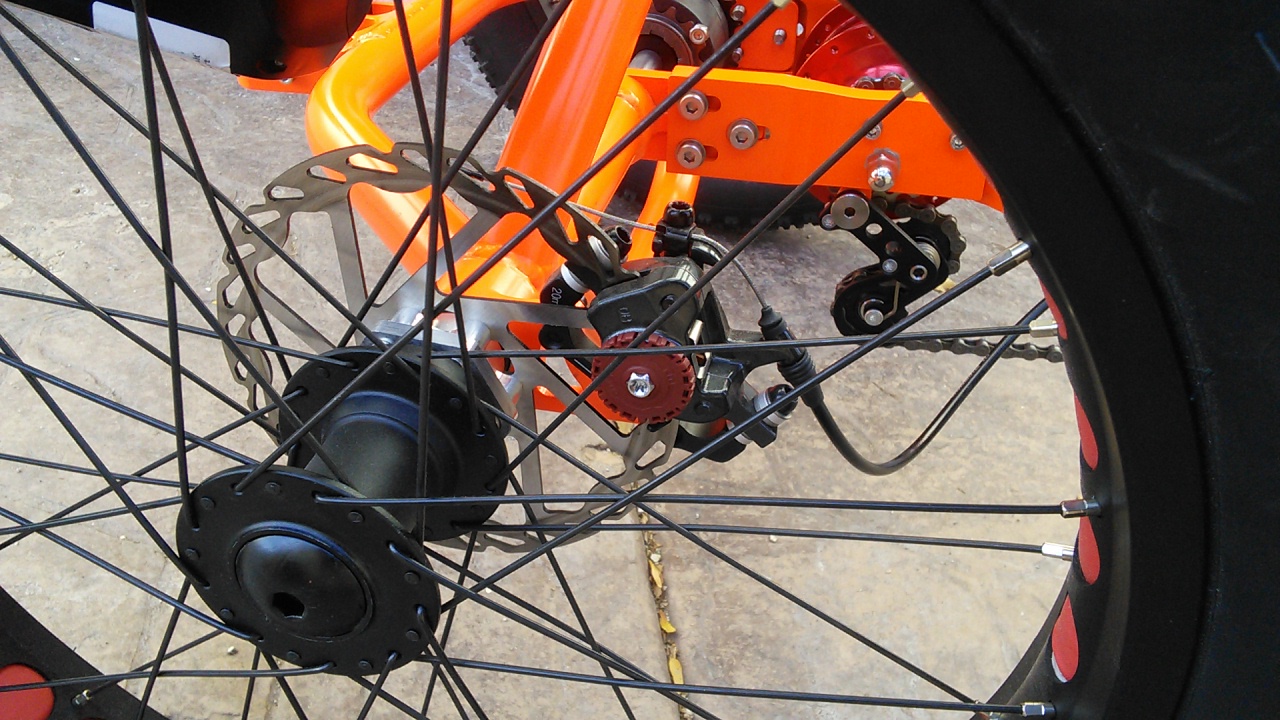 ---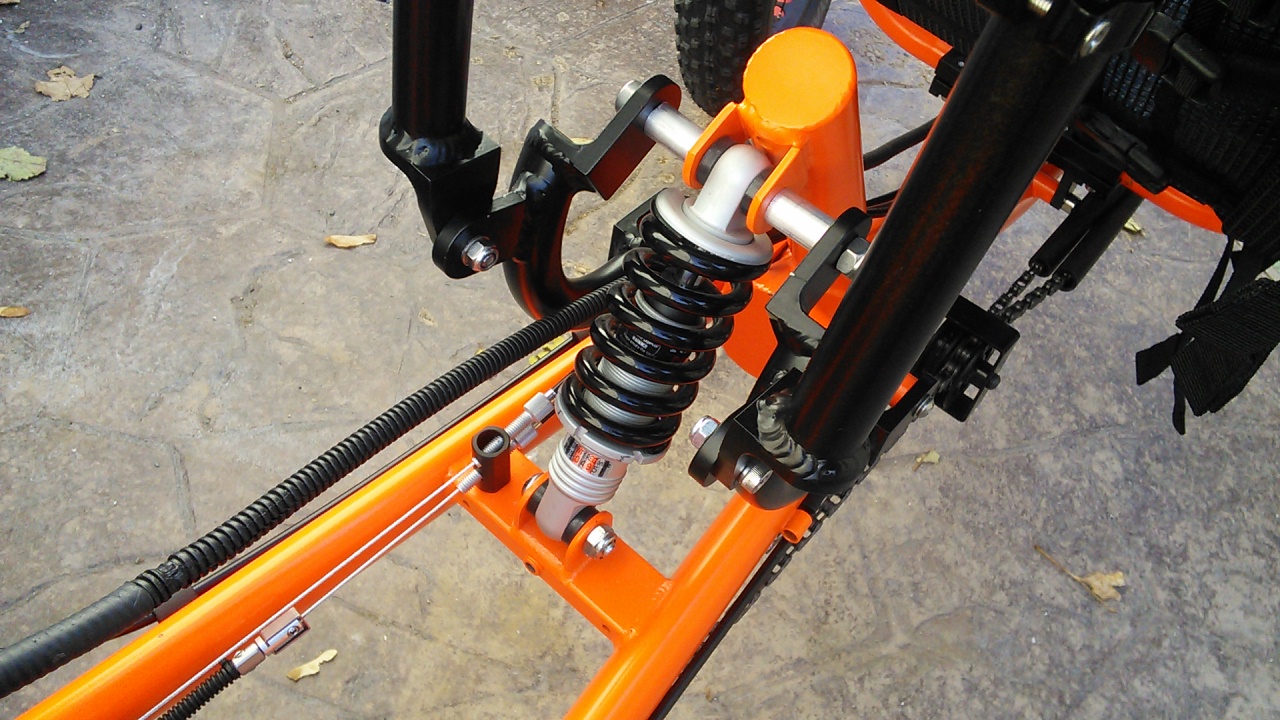 DNM DV-22 Air/Oil/Coil Spring Shock - 650lb - Basic damper in our offer. Spring-oil type. A reliable and convenient damper which is especially suitable if you ride with approximately constant load and mainly down asphalt paths or biking routes.

---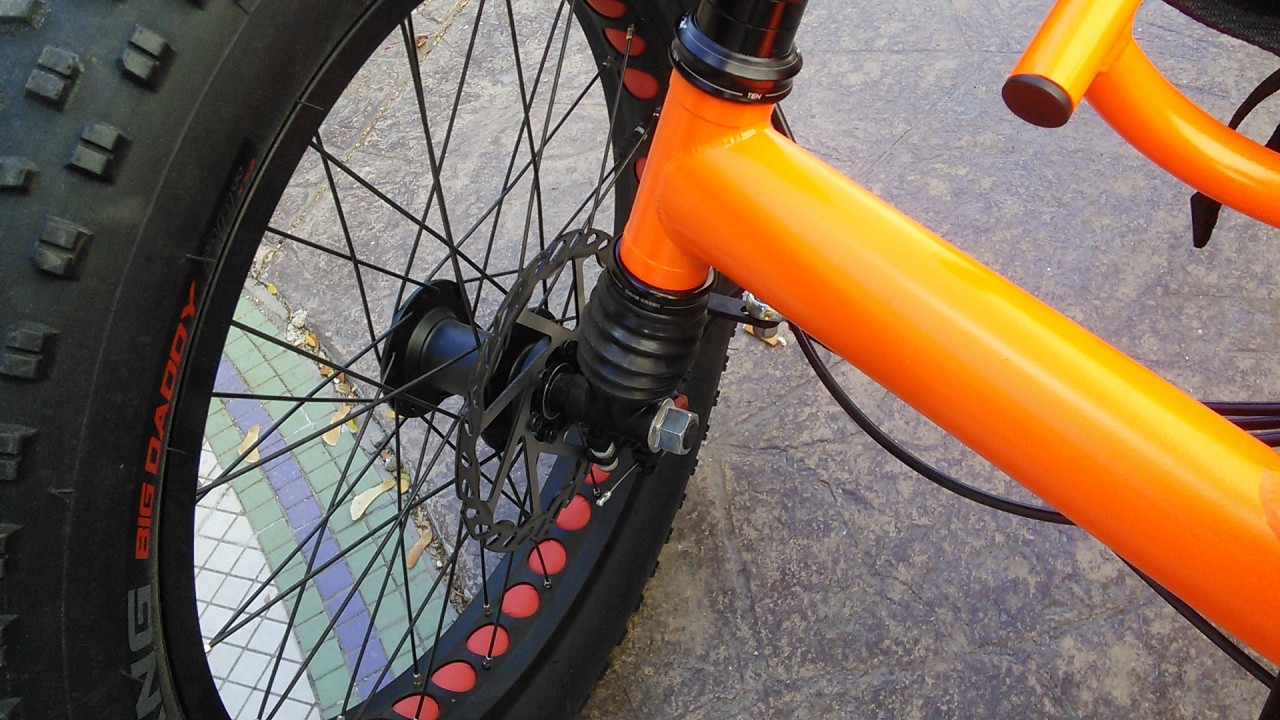 Front Suspension
---

UTCustom Wide Flatbed Rack for FS Quad -

---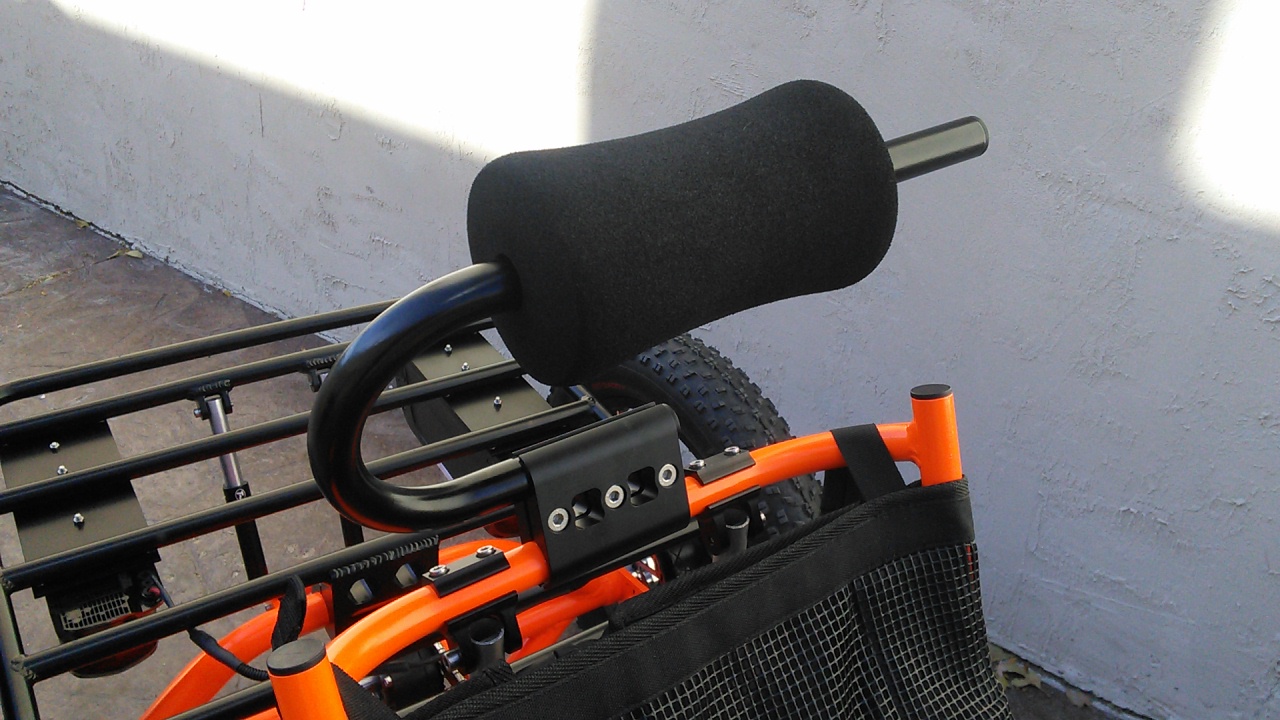 UTCustom Adjustable Super Headrest - Serious riders want serious comfort. That's why we created the Super Headrest. Our headrest is adjustable and functions as an additional support for your shoulders, neck, and head.

---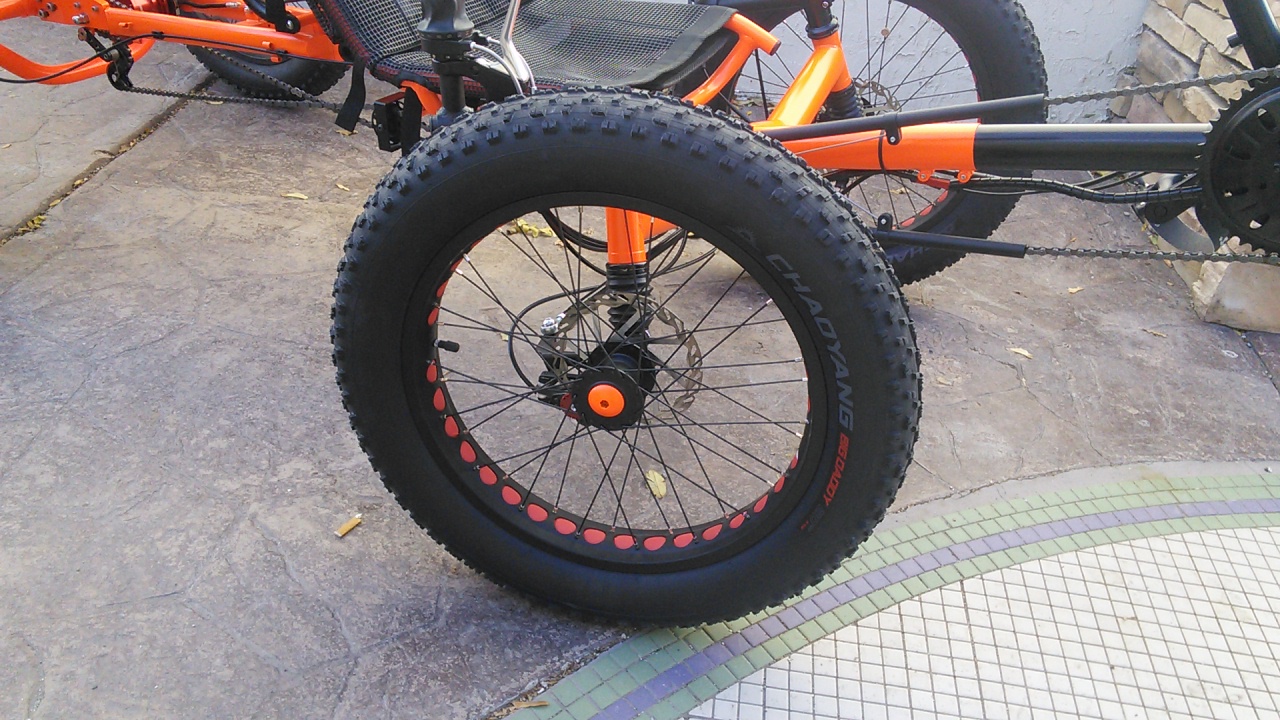 UTCustom 20x4.0 Front Fat Wheel (Sun 15mm Hub) - Replacement front wheels for CXS Fat Tad and also used on 20x4in Quads.

---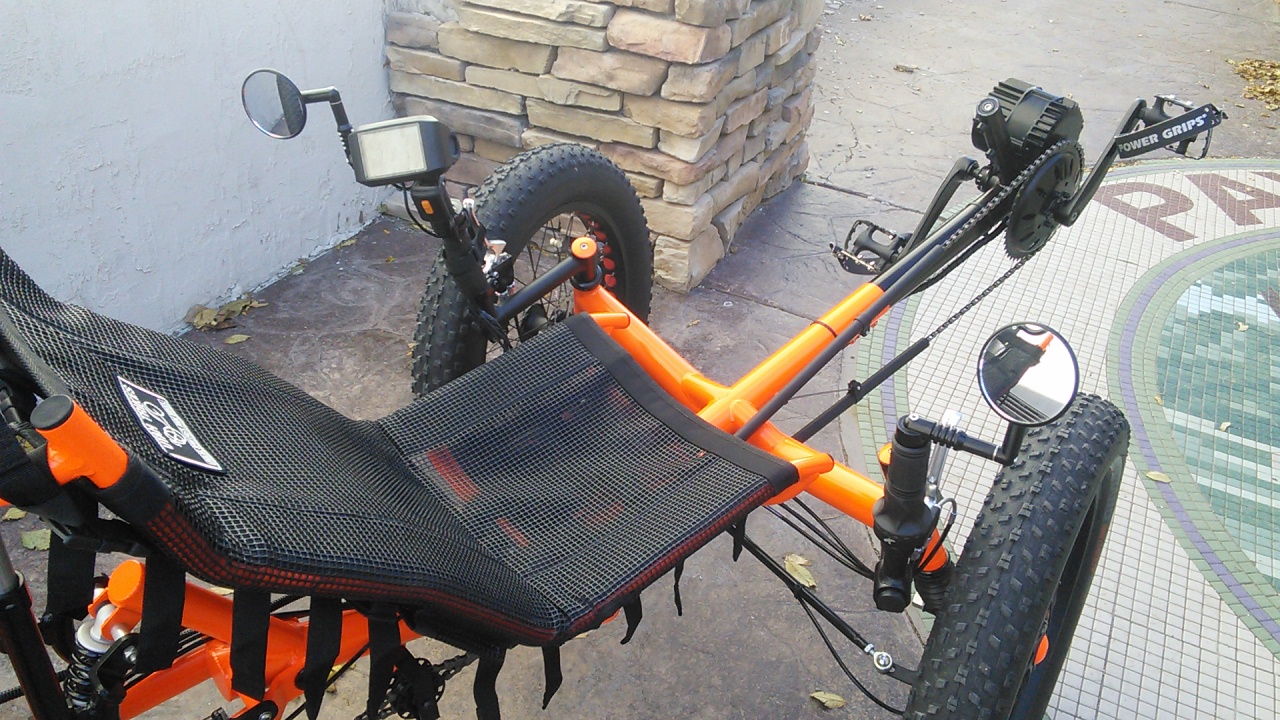 Double Mirrycle Mirrors
---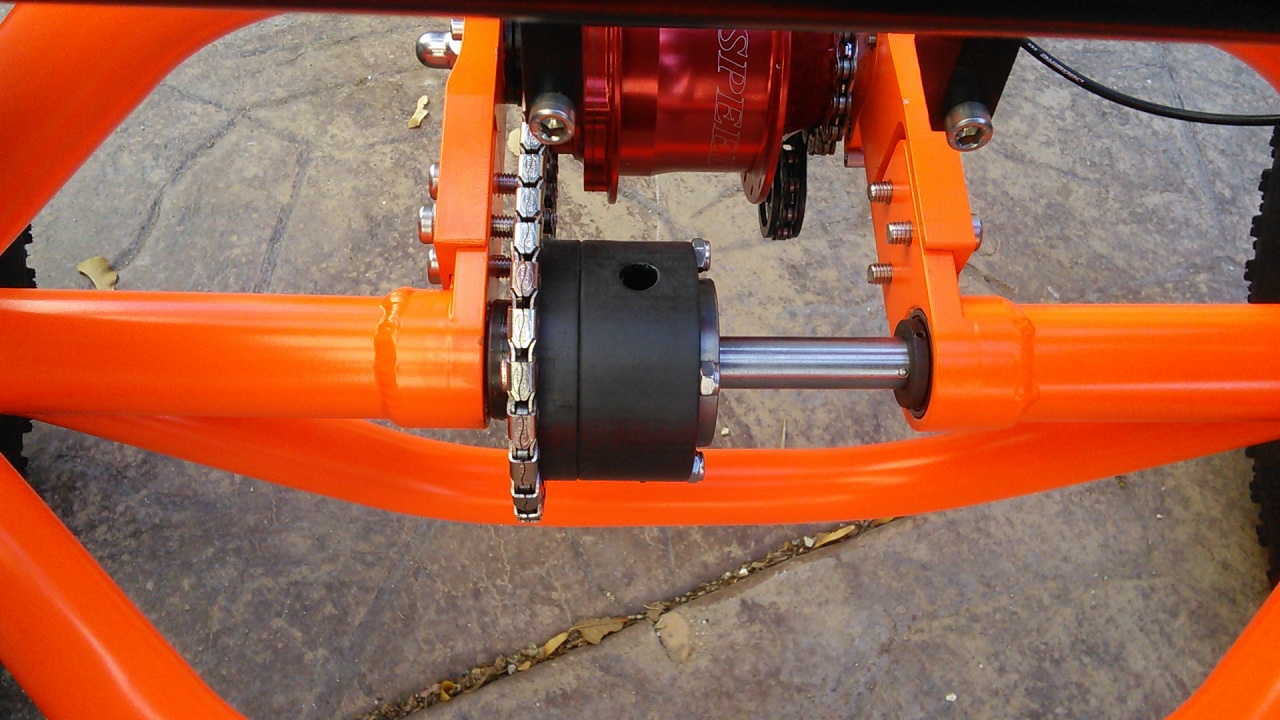 UTCustom Freewheel Posi Differential - Get rid of one-wheel drive for good! Upgrade to the UTCustom differential and take advantage of increased traction and power to the wheels! Available individually or as part of an axle upgrade kit. The differential ships assembled.

---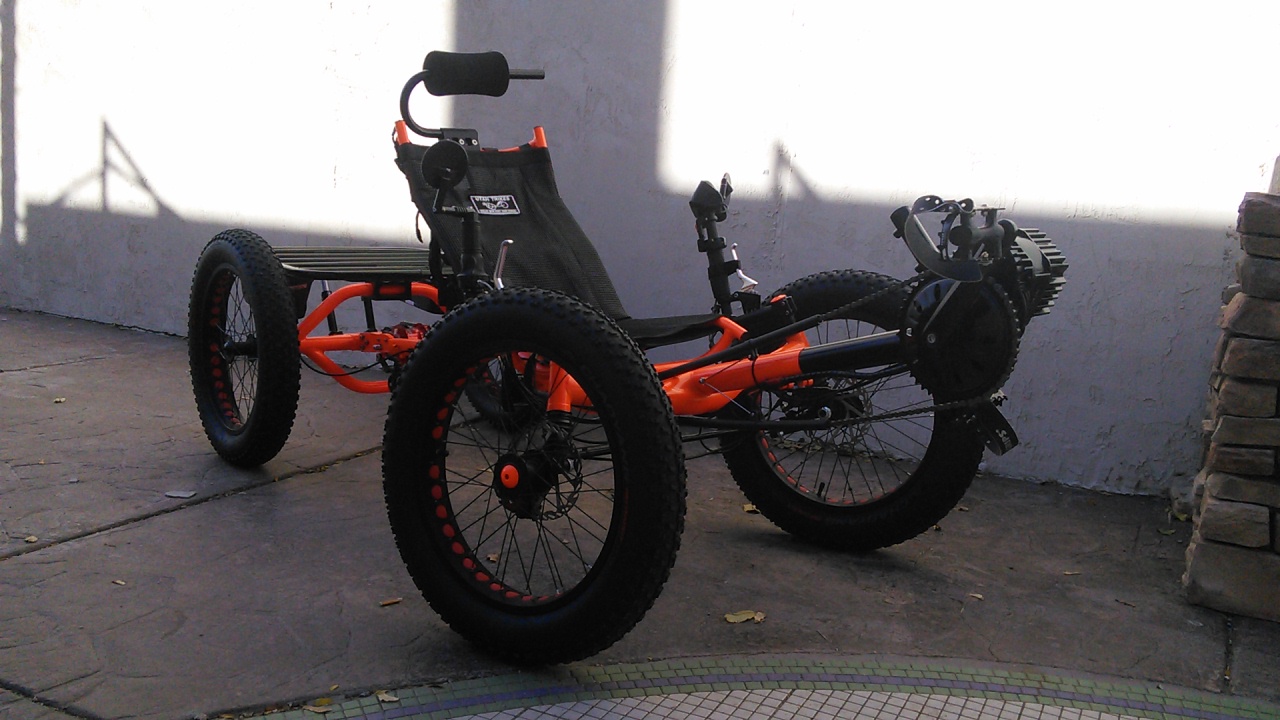 ---