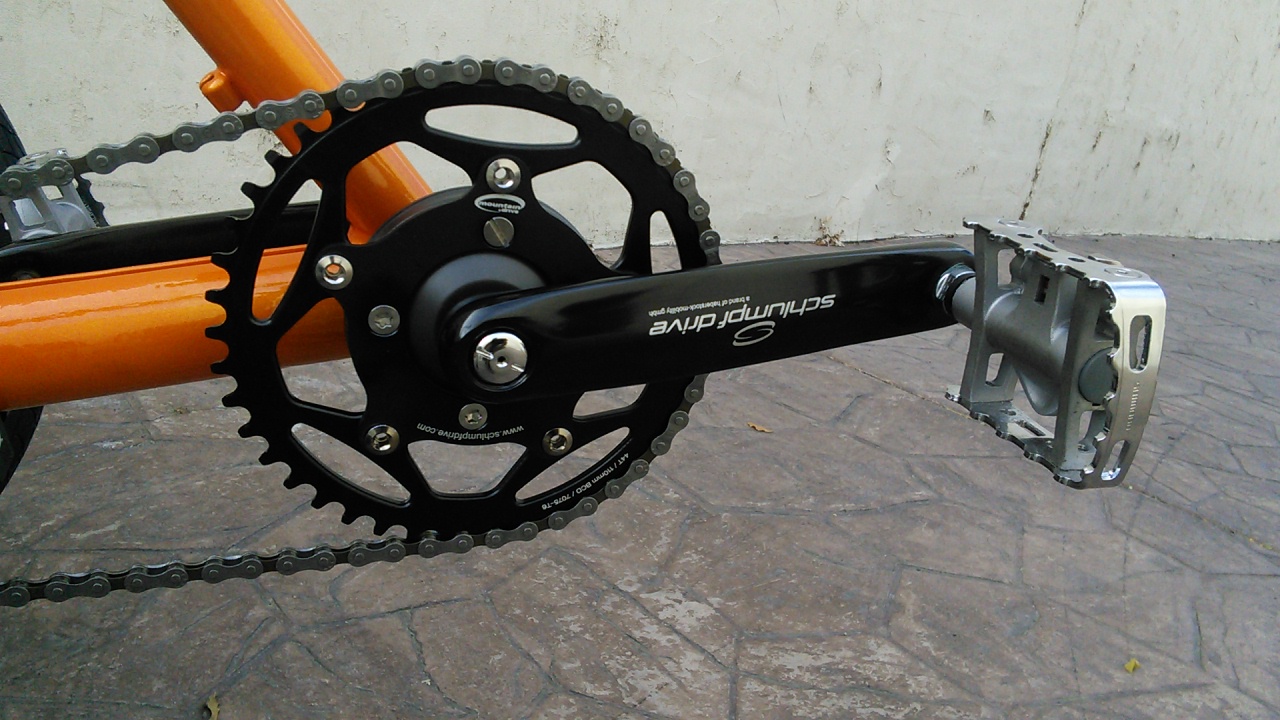 Schlumpf Mountain Drive (Basic model without chainring, trouser guard, crankarms, etc)
- Elegant and durable enough to last a lifetime, Schlumpf gearing systems are high-precision devices manufactured with passionate enthusiasm. Since 1992, mountain-drives have been used by thousands of people around the world to extend the gearing range of both derailleur- and hub-gearing systems.
---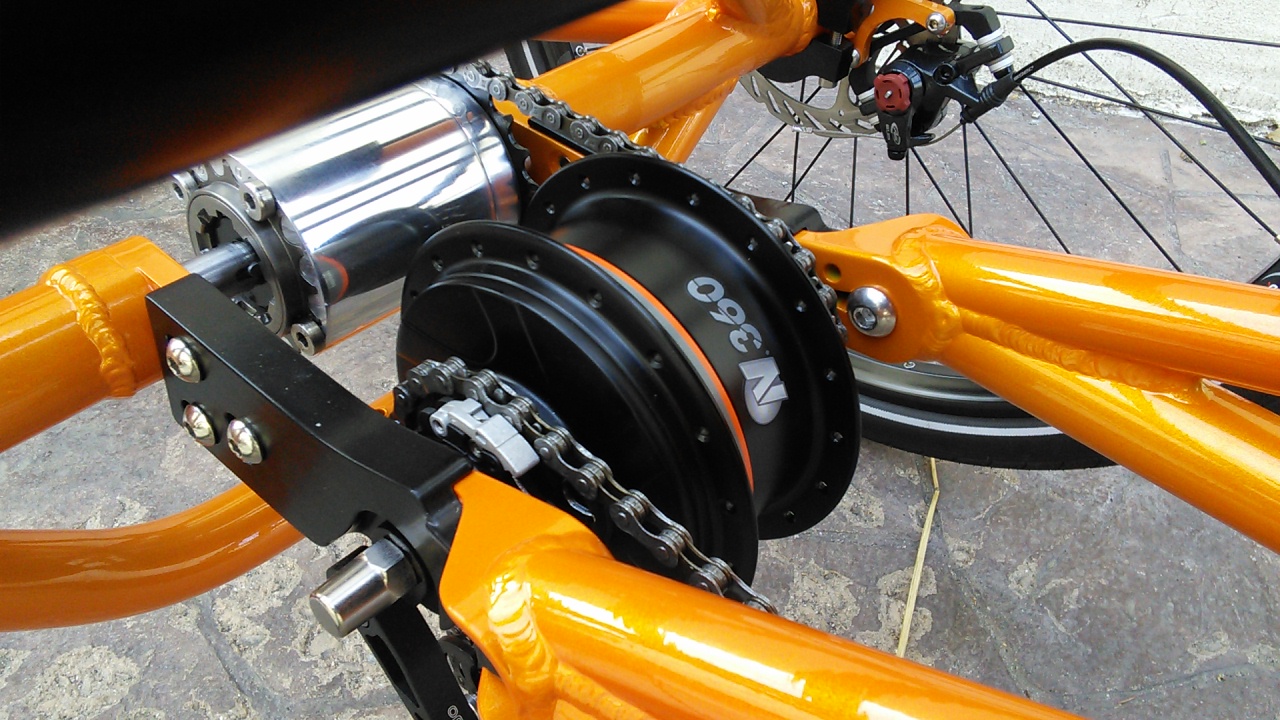 NuVinci N360 Wheel Drivetrain Transmission with Tensioner and Chain - The Nuvinci N360 is so smooth because it has no gears. This Constantly Variable Planetary Transmission uses ball bearings to achieve a 360% gear range. Setup includes Origin8 Tensioner and drive sprocket

---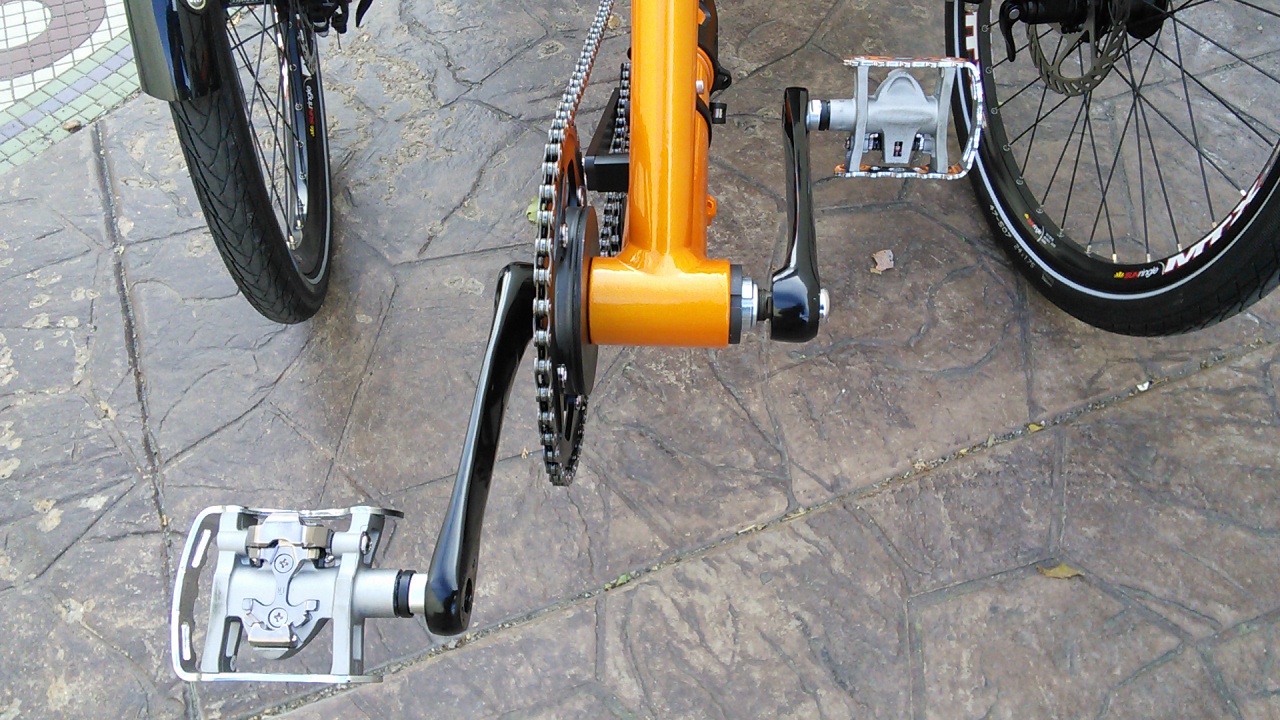 Shimano PD-M324 Combo Pedals - Shimano PD-M324 Clipless SPD/Cage Mountain/Road Pedals. Features SPD clipless on one side and standard clip/strap on other. Cup and cone bearings. Includes SM-SH56 cleats. Four degrees of Rotation. -Platform and SPD

---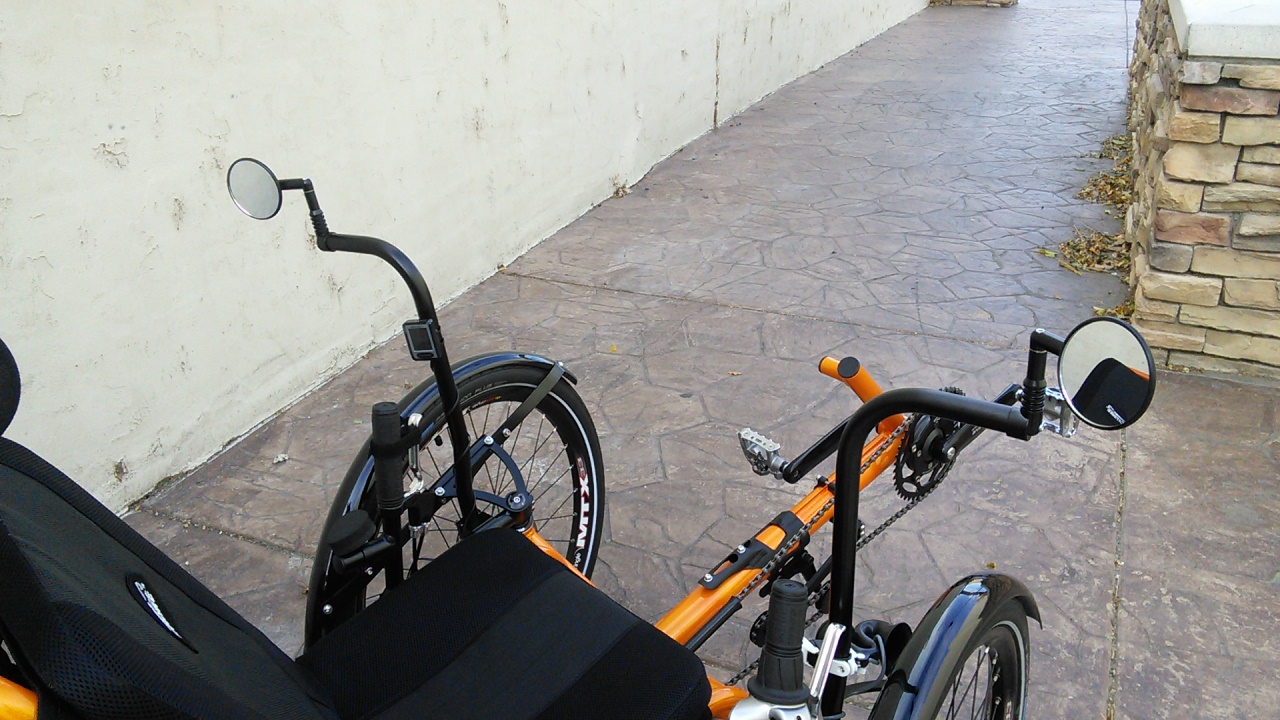 Double Mirrycle Mirrors - The Mirrycle Mirror is by far the most popular mirror for recumbent trikes. It is well made, attaches to any 7/8in tube or handlebar and is easily adjustable. This is an essential safety item for anyone riding a recumbent bike or trike on the street. Why not double the safety with 2

---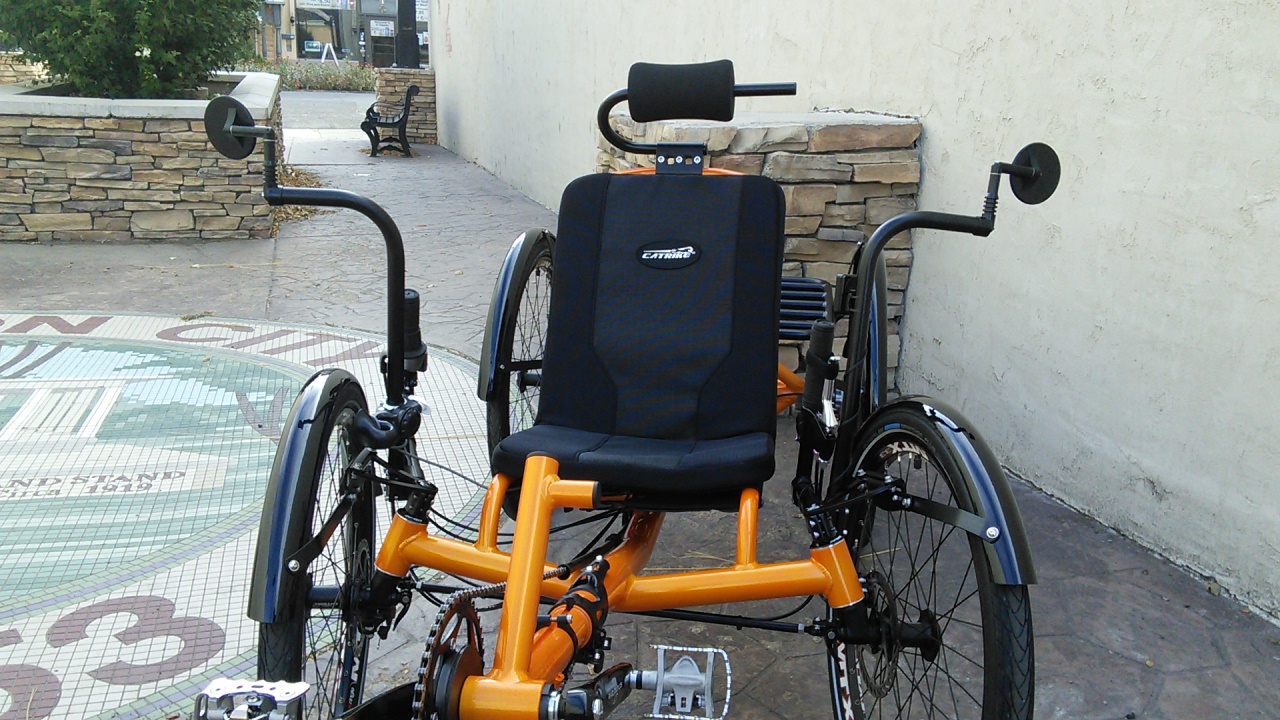 UTCustom Super Mounts (pair) - Black Anodized Clamp - Our Super Mounts get your mirrors out where they are the most useful. Our custom clamp allows the mounting bar to be positioned anywhere along the handlebar and adjust the angle. Works especially well with the larger tires found on our Catrike Annihilators and KMX K90 models.

---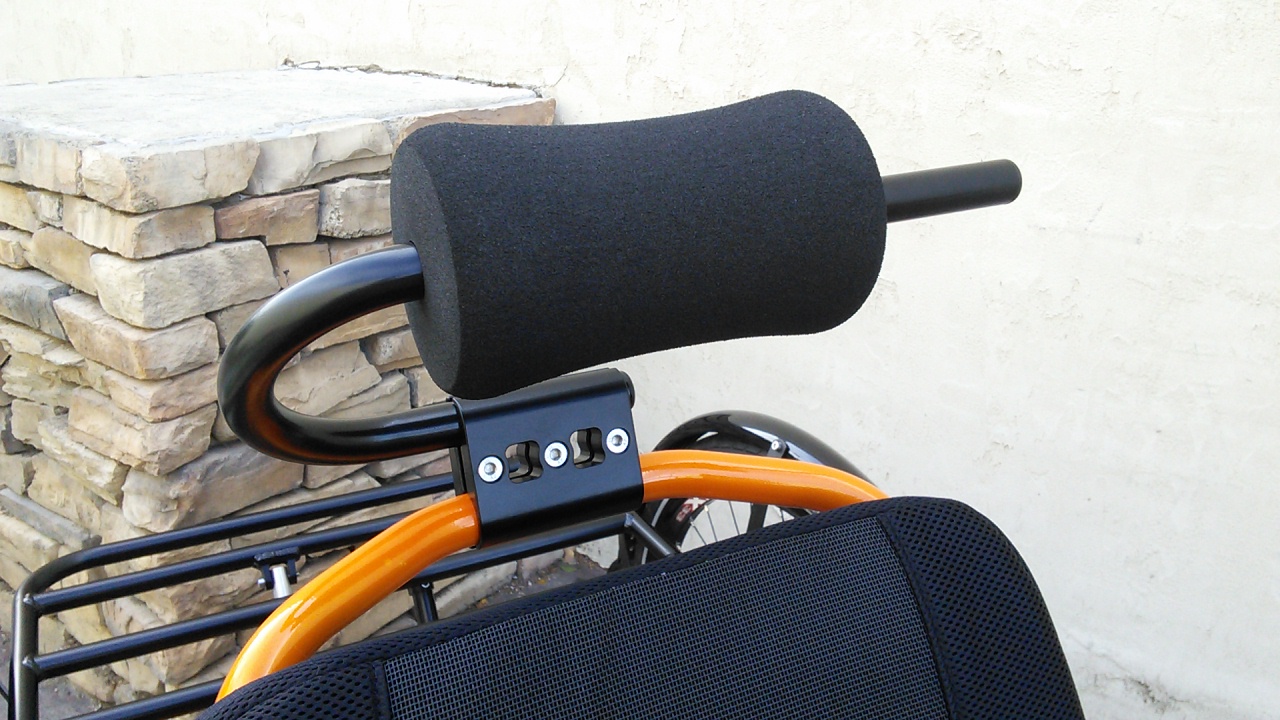 UTCustom Adjustable Super Headrest - Serious riders want serious comfort. That's why we created the Super Headrest. Our headrest is adjustable and functions as an additional support for your shoulders, neck, and head. Compatible with All Catrikes

---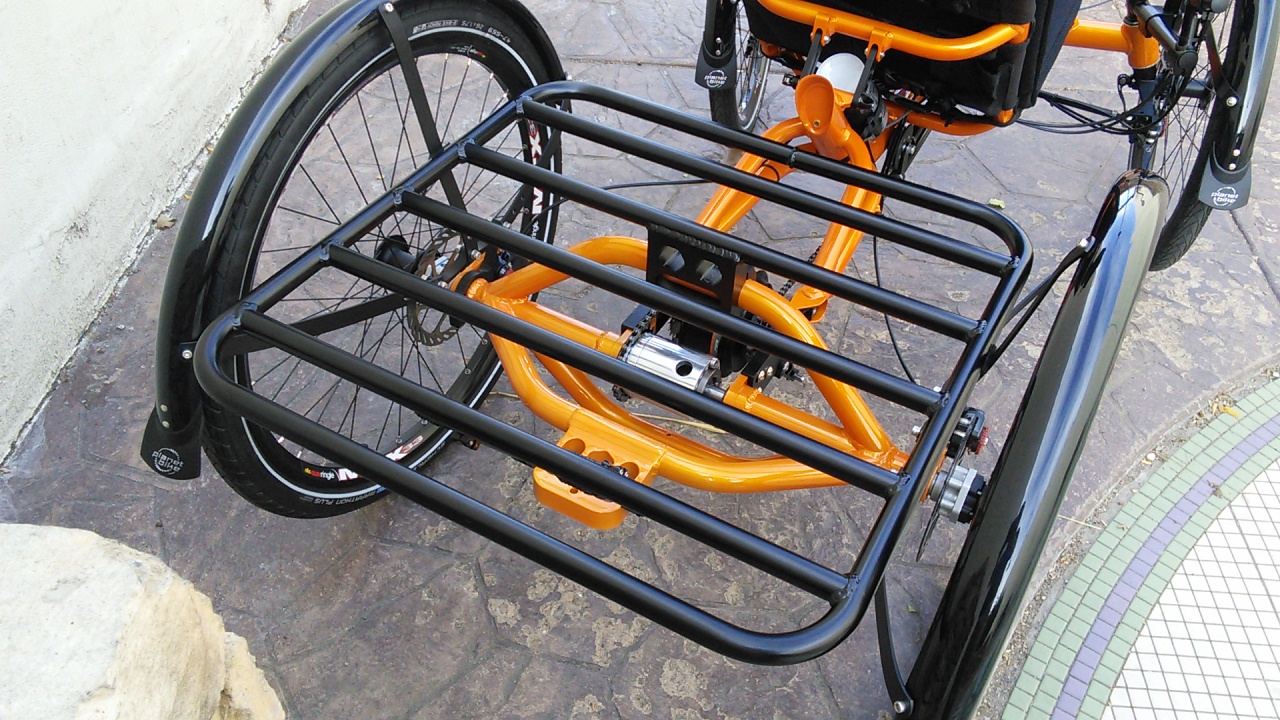 Flat Bed Transport Rack for Cat-4 Quad -

---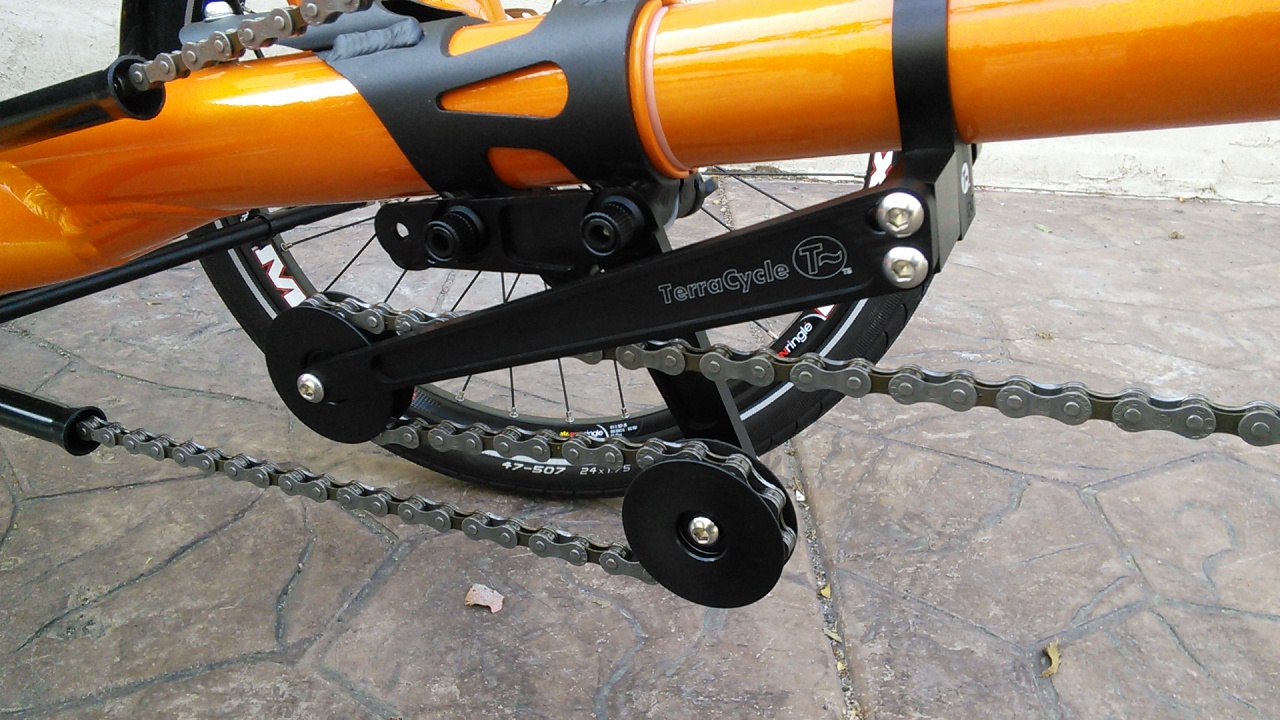 Catrike Chain Tensioner by TerraCycle - This Chain tensioner system made for all Catrike models by TerraCycle allows the rider to change the boom length without having to worry about adjusting the chain. It's easy to set up, hassle-free, and makes it easier for different friends to check out your cool new trike.

---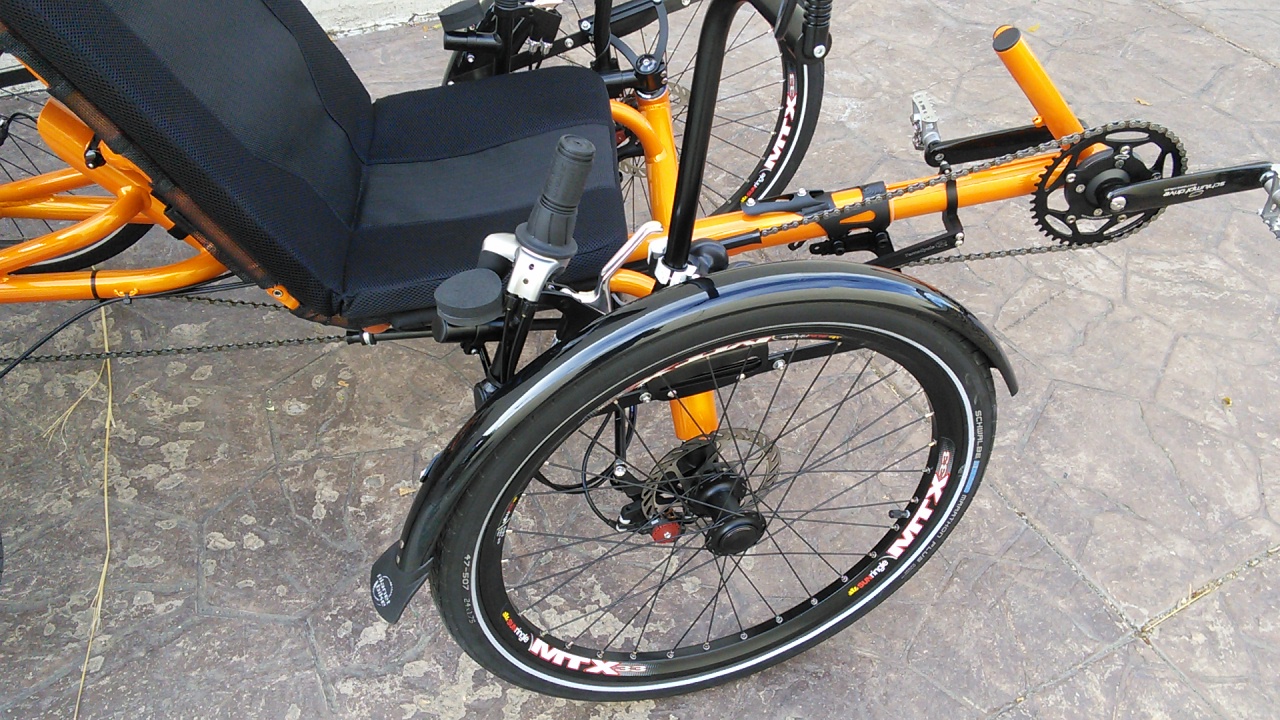 UTCustom 24in Front Fenders for Annihilator - Front Fenders Only

---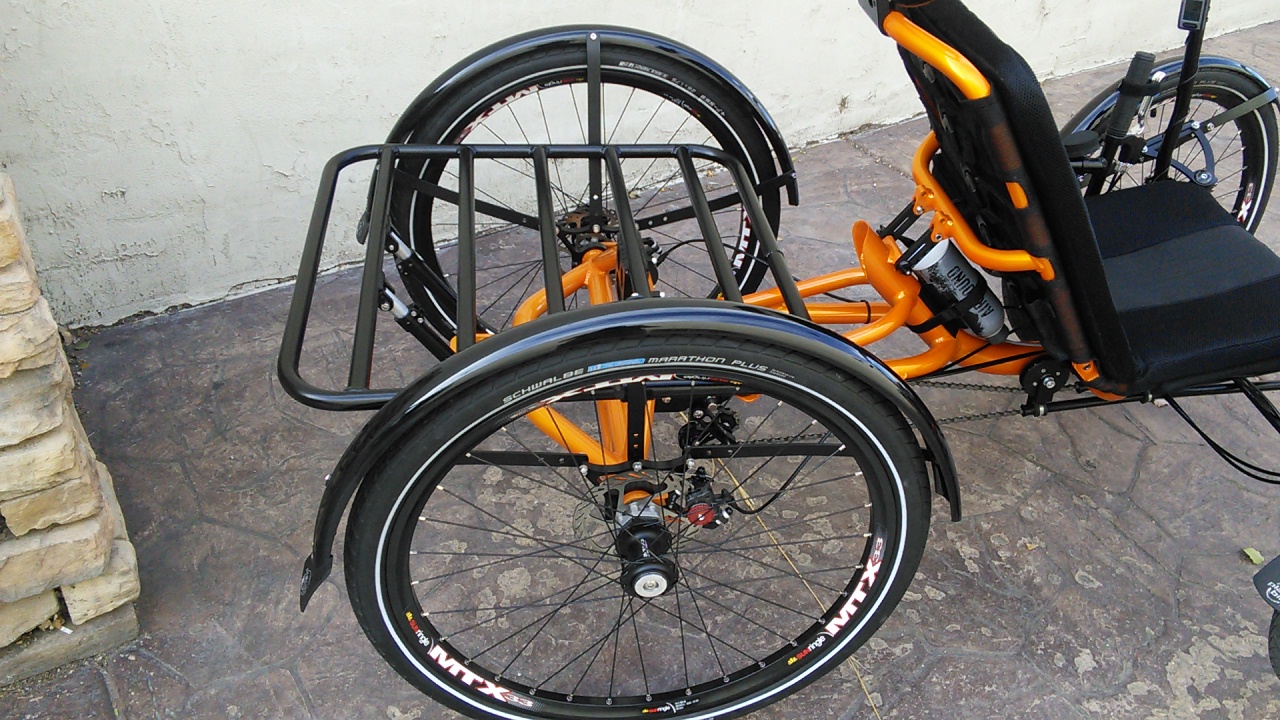 ---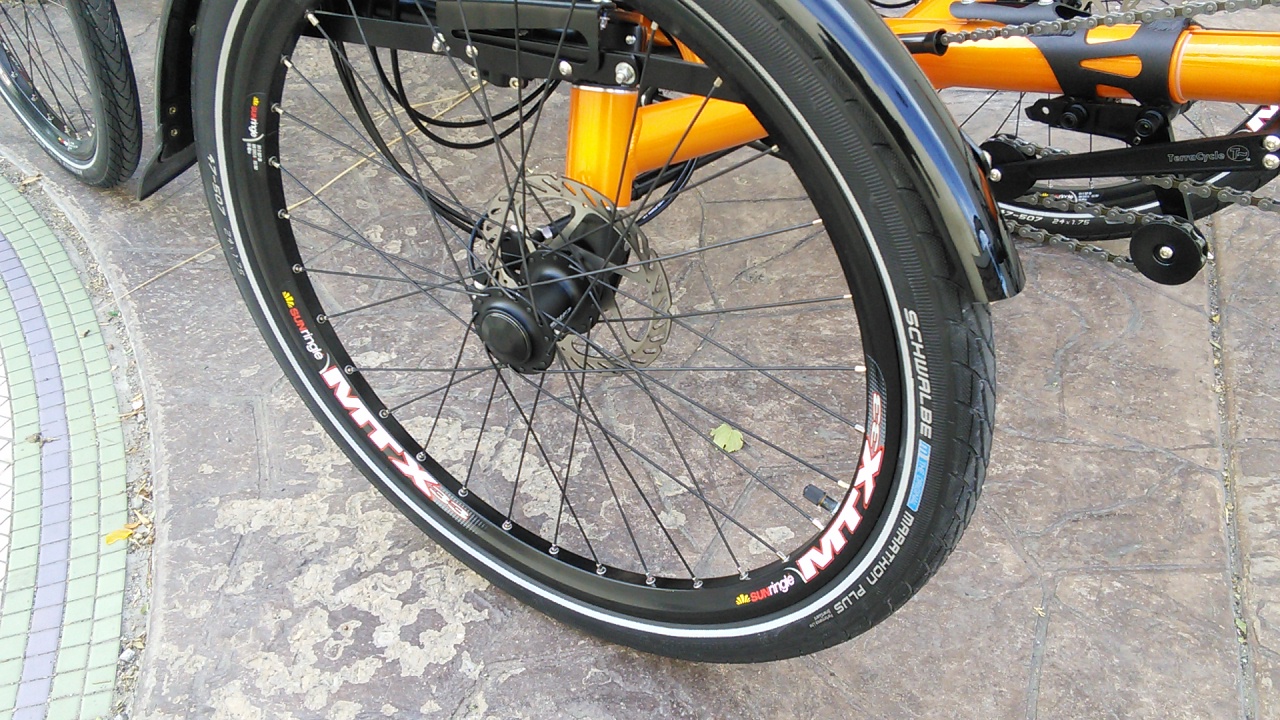 Schwalbe Marathon Plus 24x1.75 (47-507) HS440 Tire - Punctures become obsolete with the MARATHON PLUS! The SmartGuard layer made from a flexible, special rubber offers particular resistance to shards of glass and flints. Even a thumbtack cannot penetrate this protective layer. The SmartGuard belt does not increase rolling resistance. -WIRE BEAD -PSI: 45-70

---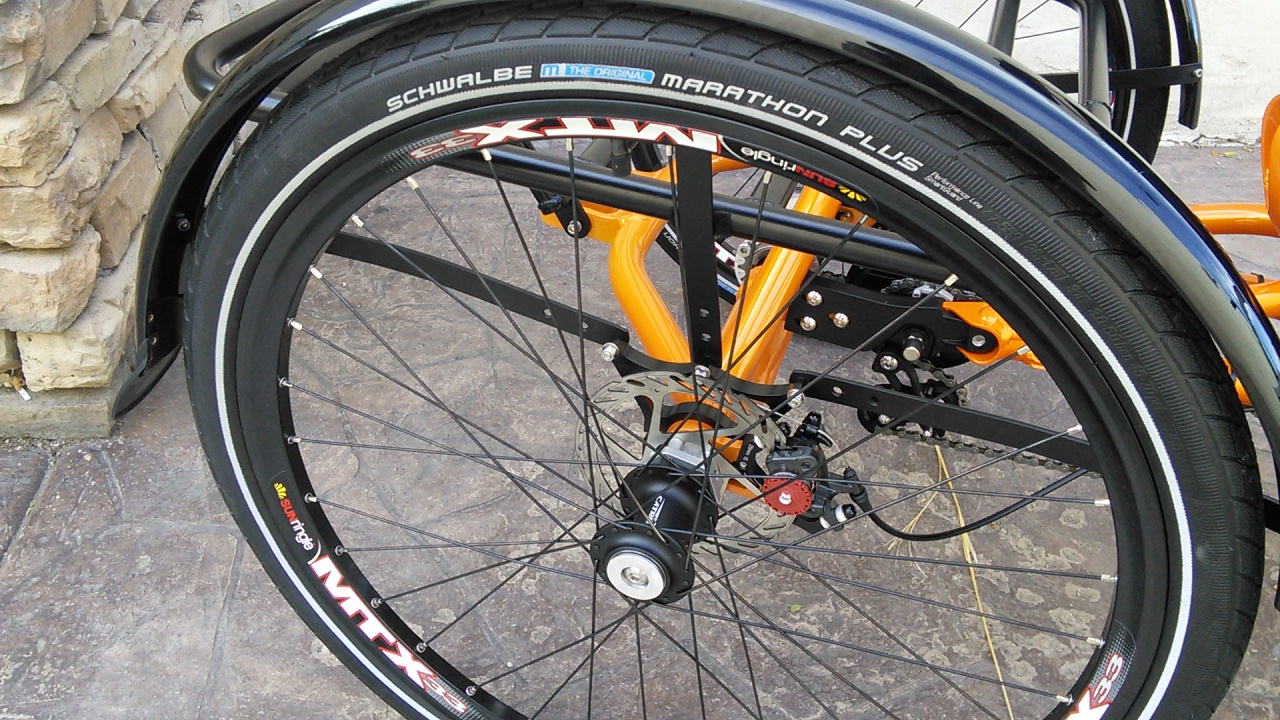 Schwalbe Marathon Plus 26x1.75 (47-559) HS440 Tire - The Marathon plus tire has a thick protective liner to keep foreign objects from reaching the tube. Schwalbe has a protection level 7 out of 7 for all Marathon Plus tires. This is our most popular tire by far because it's affordable and they will outlast any tire out there. You'll be surprised at how smooth and quiet they roll. -WIRE BEAD -PSI: 45-70

---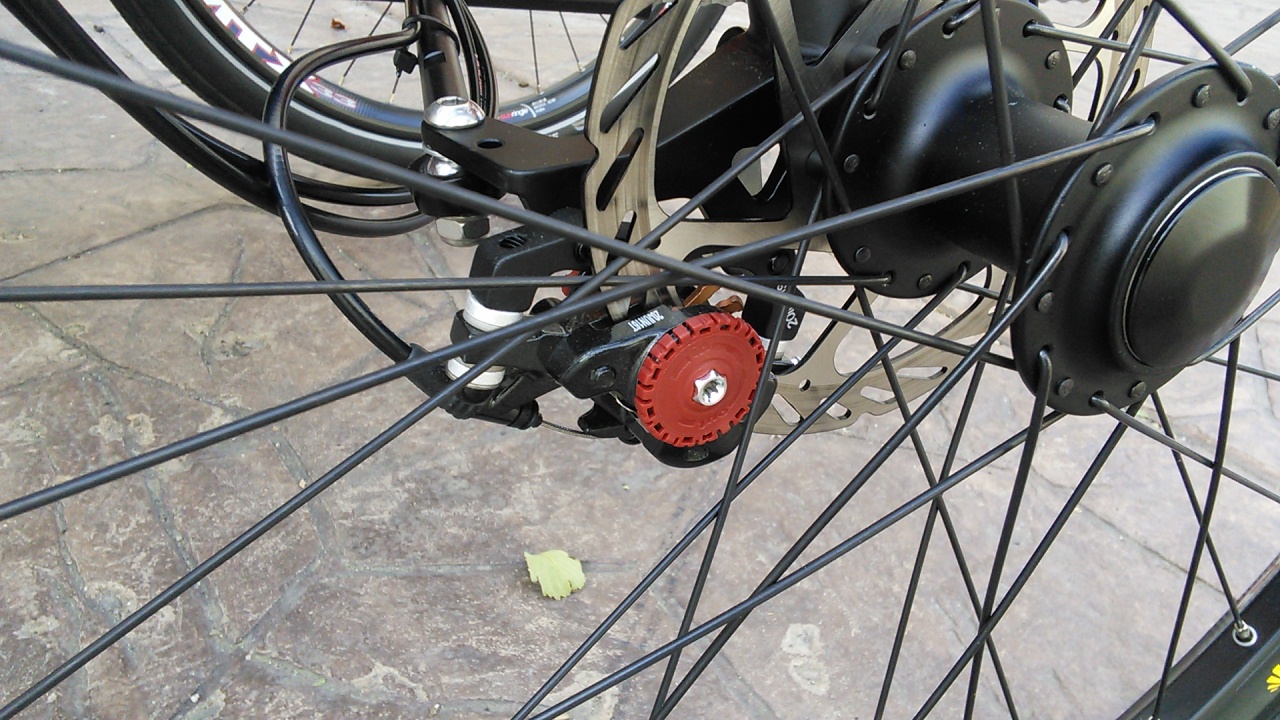 Avid BB7 Front Disc Brake Kit (pair) - This kit includes everything you need to upgrade your trike's brake system to the best mechanical disc brake system available. Perfect for for any home builds.

---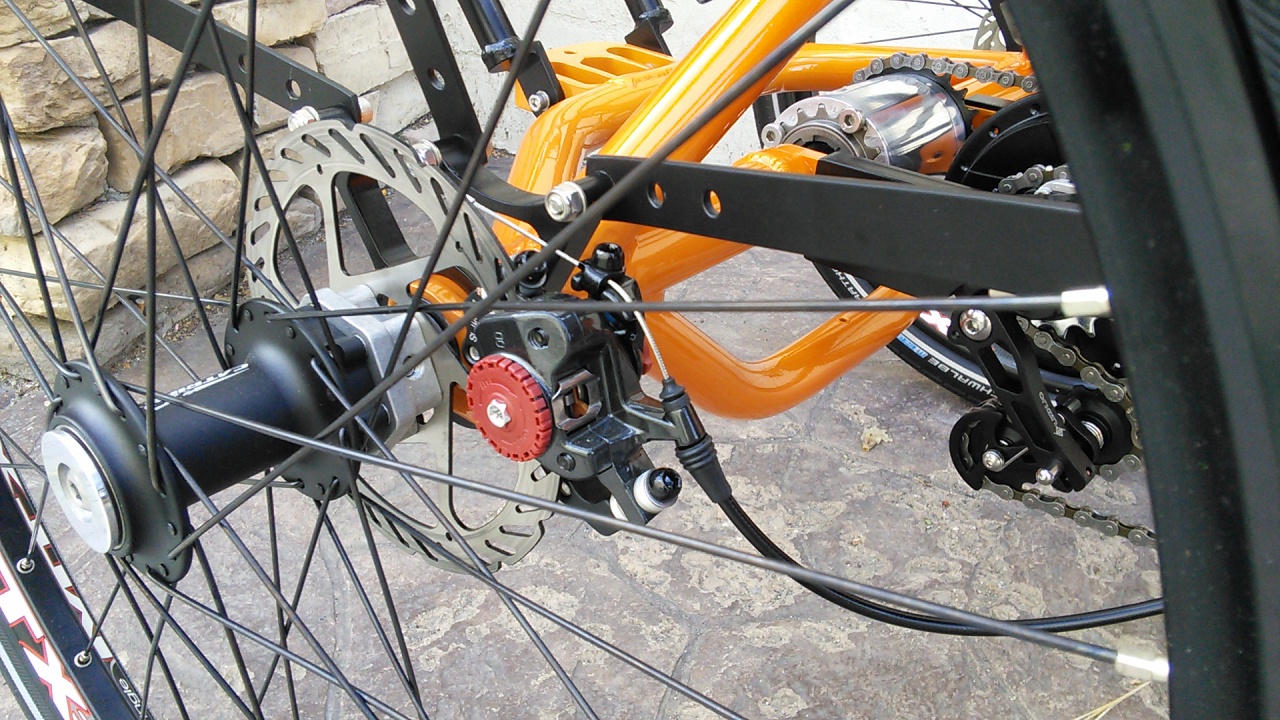 ---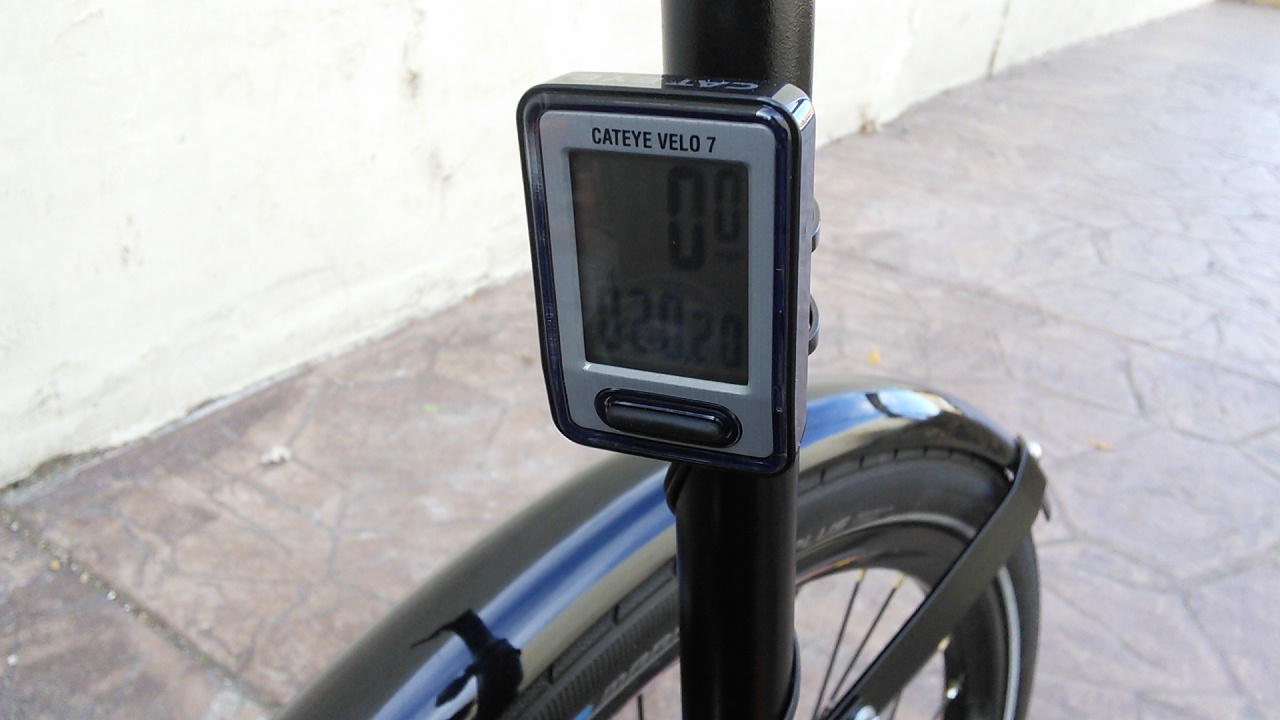 CatEye Velo 7 Wired Computer - The newly designed Velo 7 is CatEye's entry level 7 function computer. The larger screen is even easier to read and set up is made simple with pre-programmed tire sizes. Features: Wired. Current/Max/Average Speed. Distance. Clock. Pace Arrow. Auto Power Saving. Auto Start/Stop. Battery CR2032.

---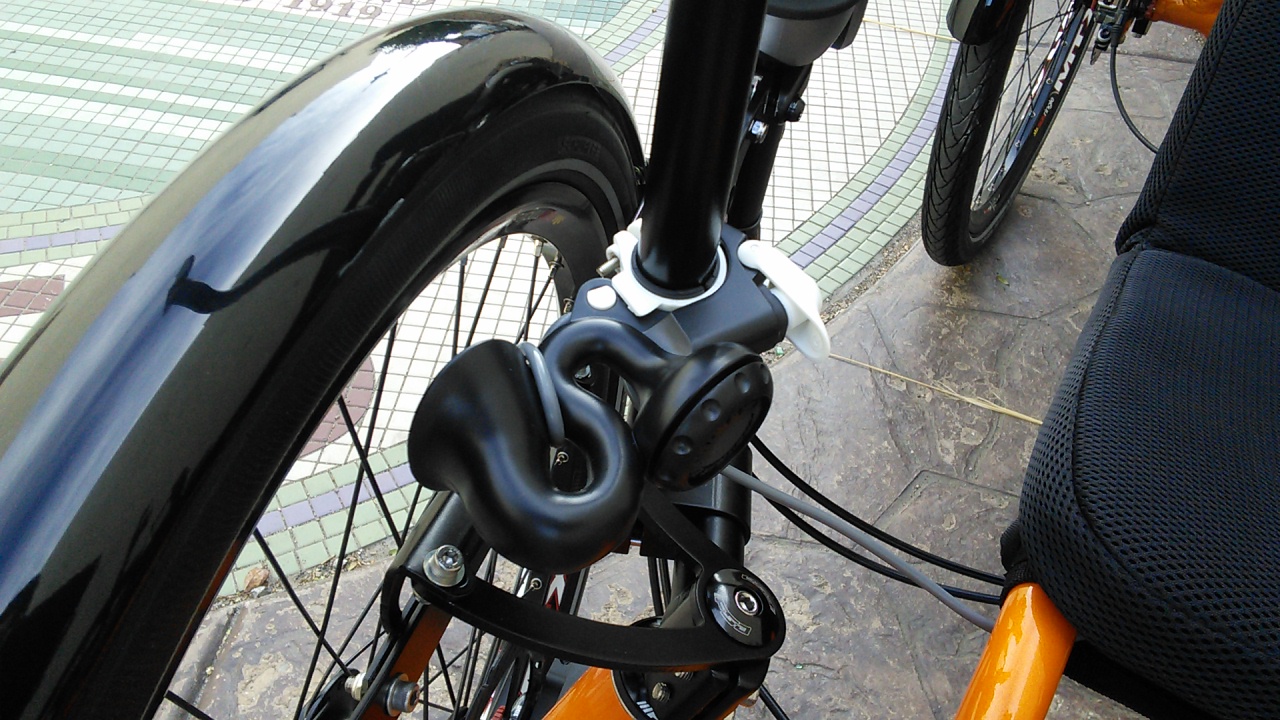 Delta AirZound Rechargeable Air Powered Horn - 115db - An air horn that can be mounted on any handlebar and refills with any bike pump. -No batteries or cartridges required -Volume control switch -Clamp for mounting on 22-26mm handlebar -Refills with any bike pump -Please note that clamps and knobs pictured in red are actually white

---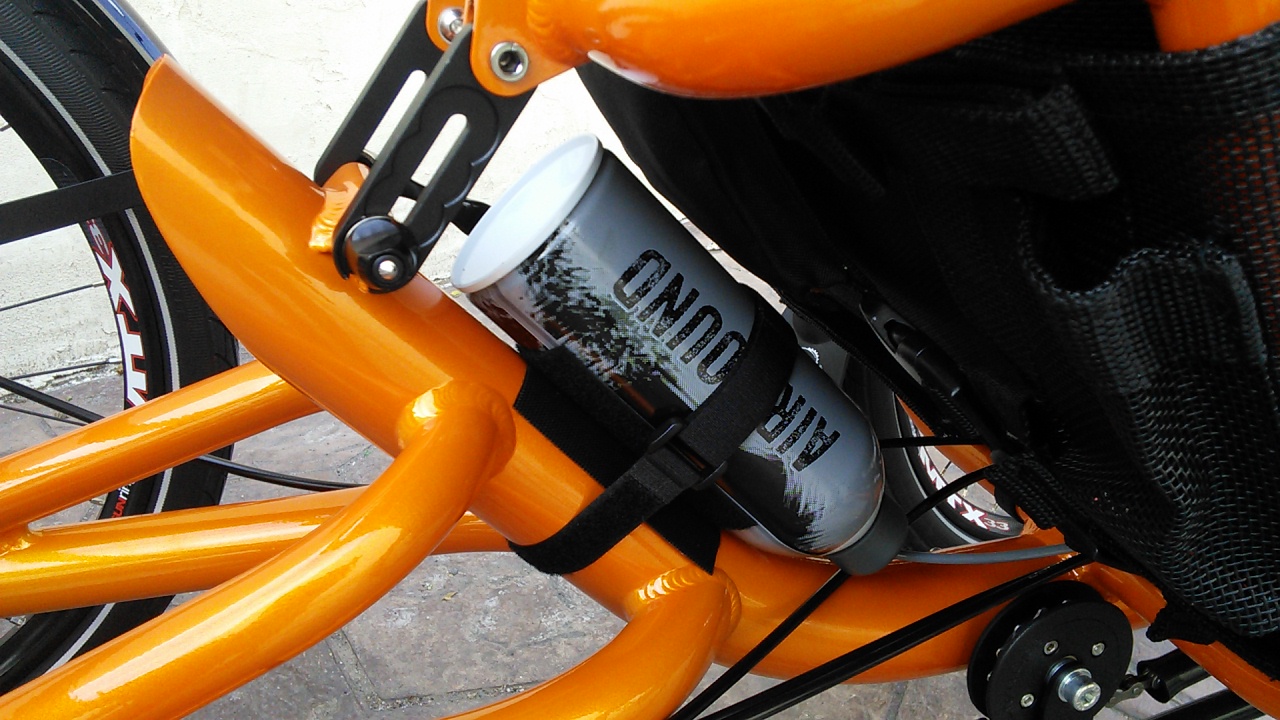 ---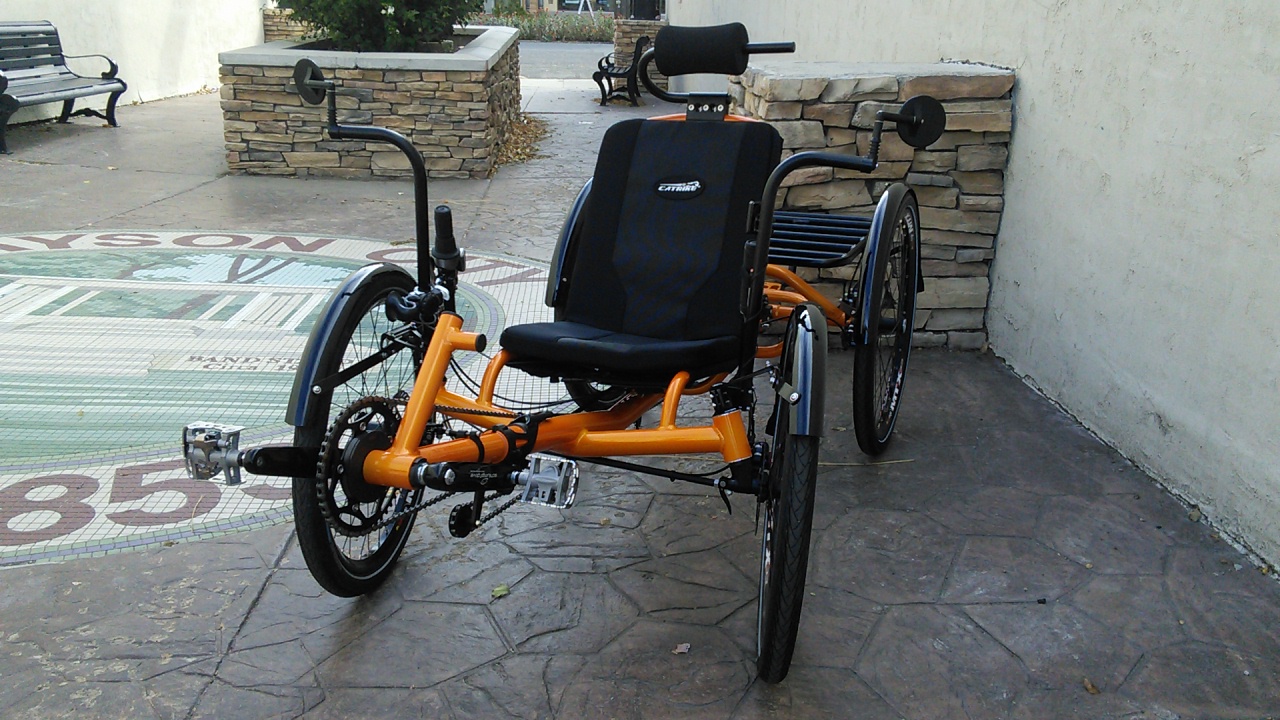 ---