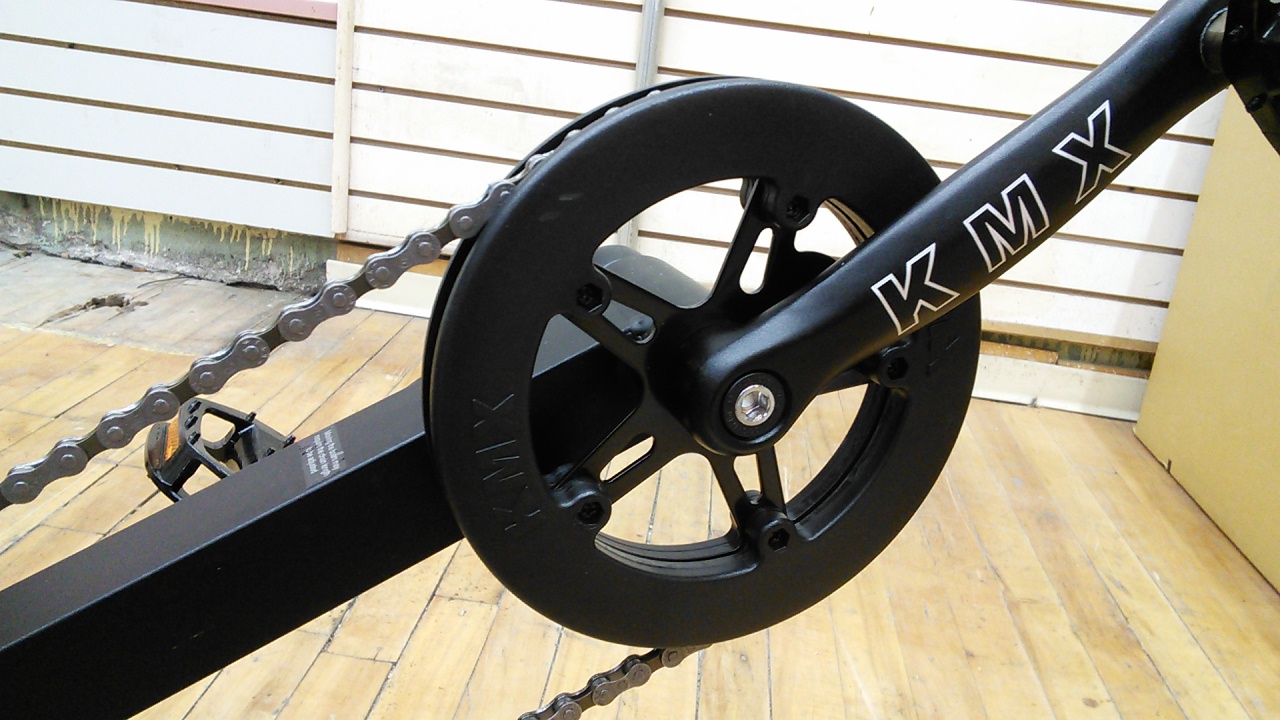 KMX 42T Single Crankset with Bashguard
-
---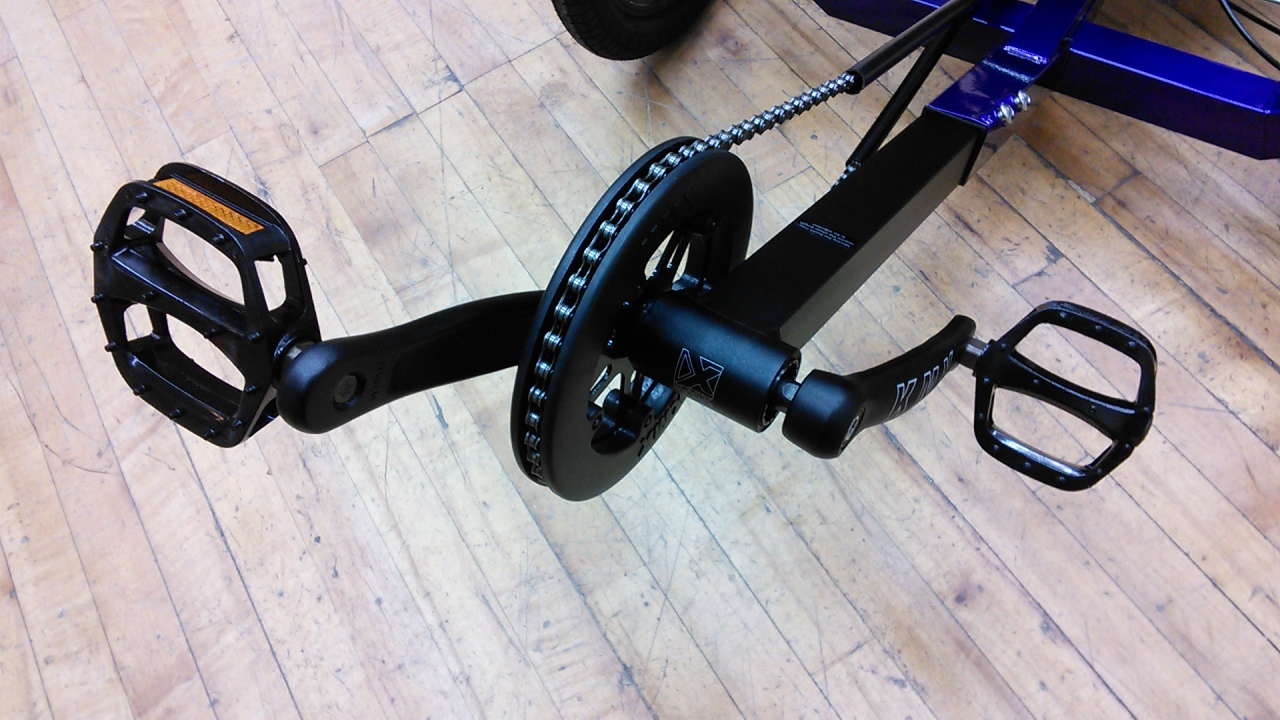 KMX Wide Platform Pedals - Standard pedals that come stock on all KMX models

---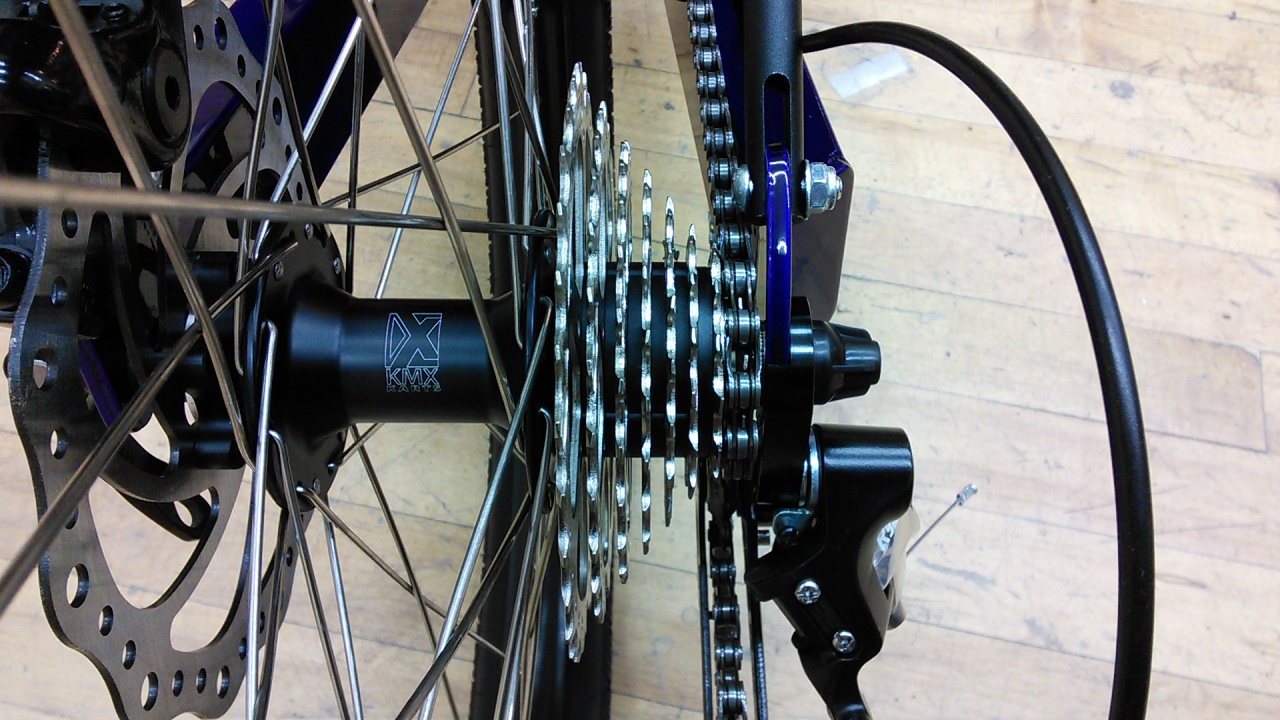 Shimano 8-Speed 11-32t Cassette, Altus Derailleur, Microshift Twist Shifter, YBN Chain - ***VERY LIMITED STOCK!***

---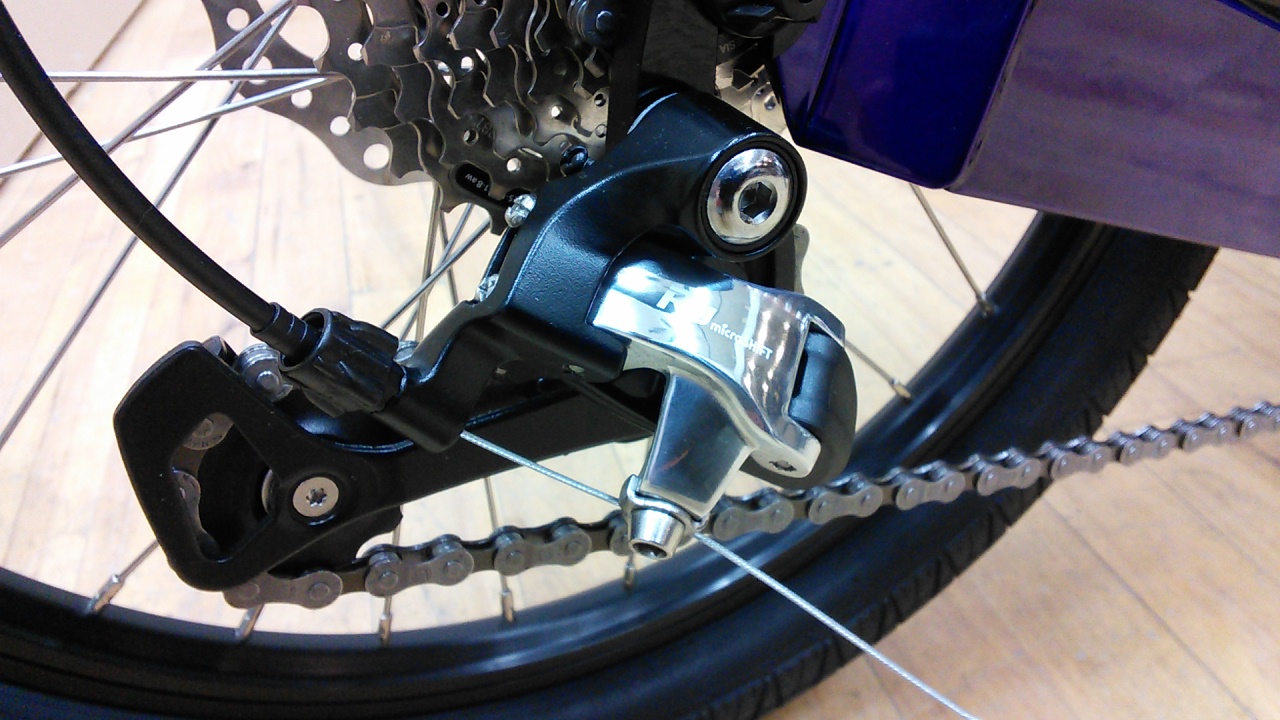 ---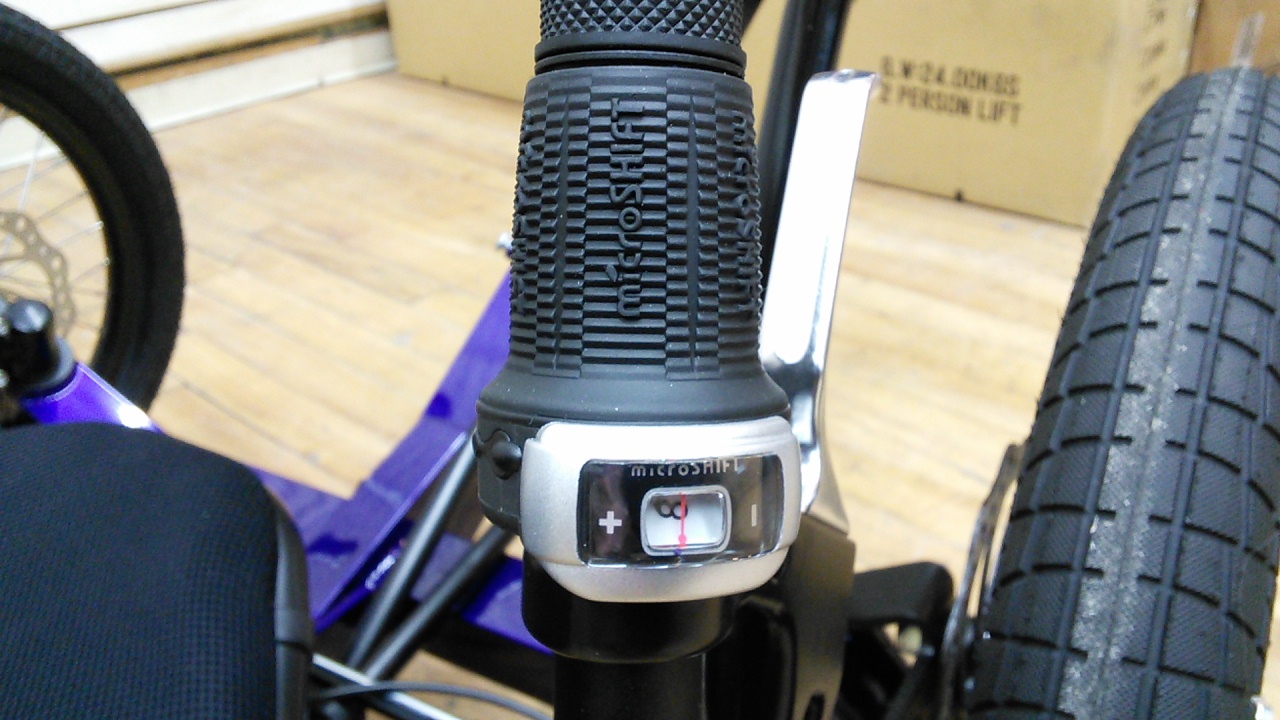 ---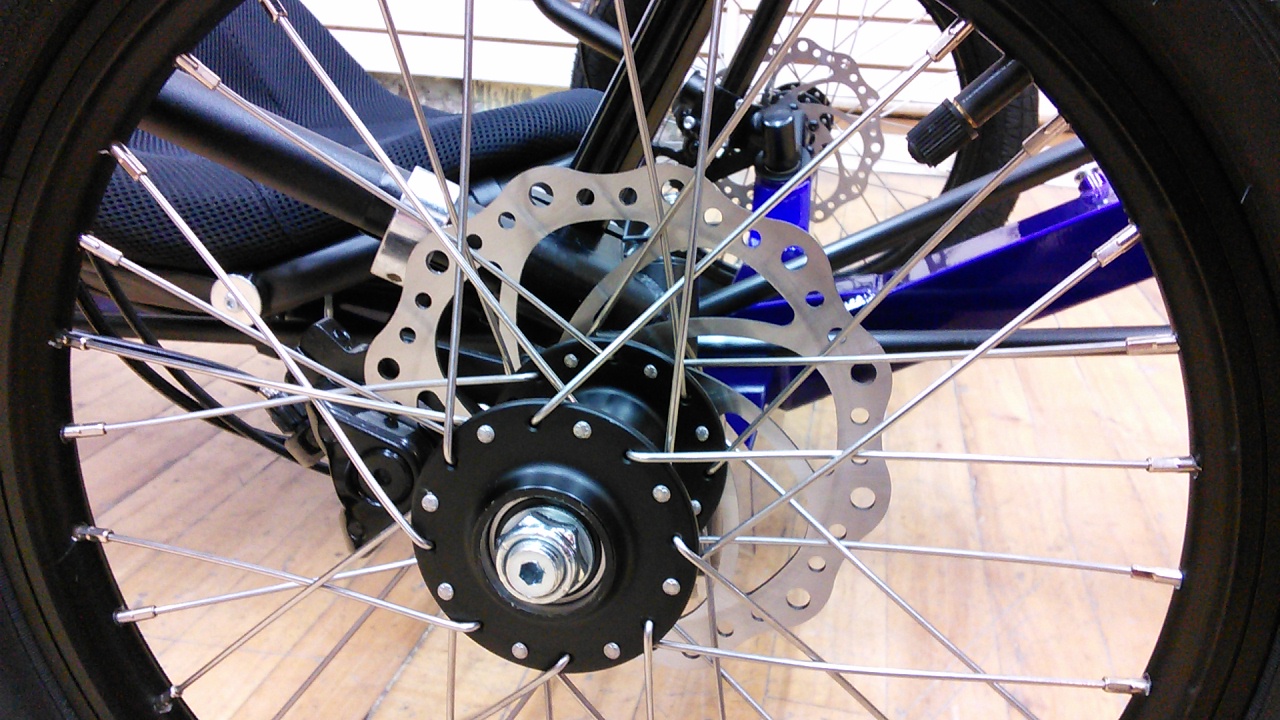 Bengal 160mm Mechanical Disc Brake Set -

---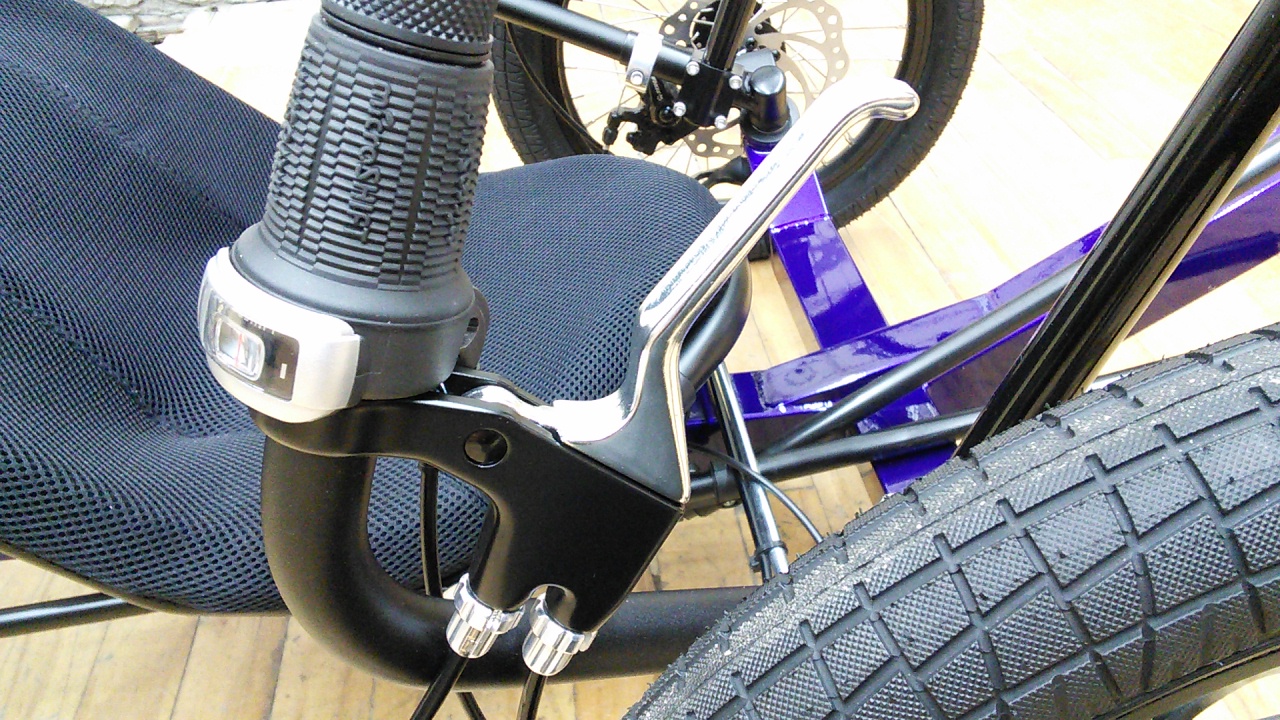 Dual Pull Brake Lever For Front Brakes (right side)
---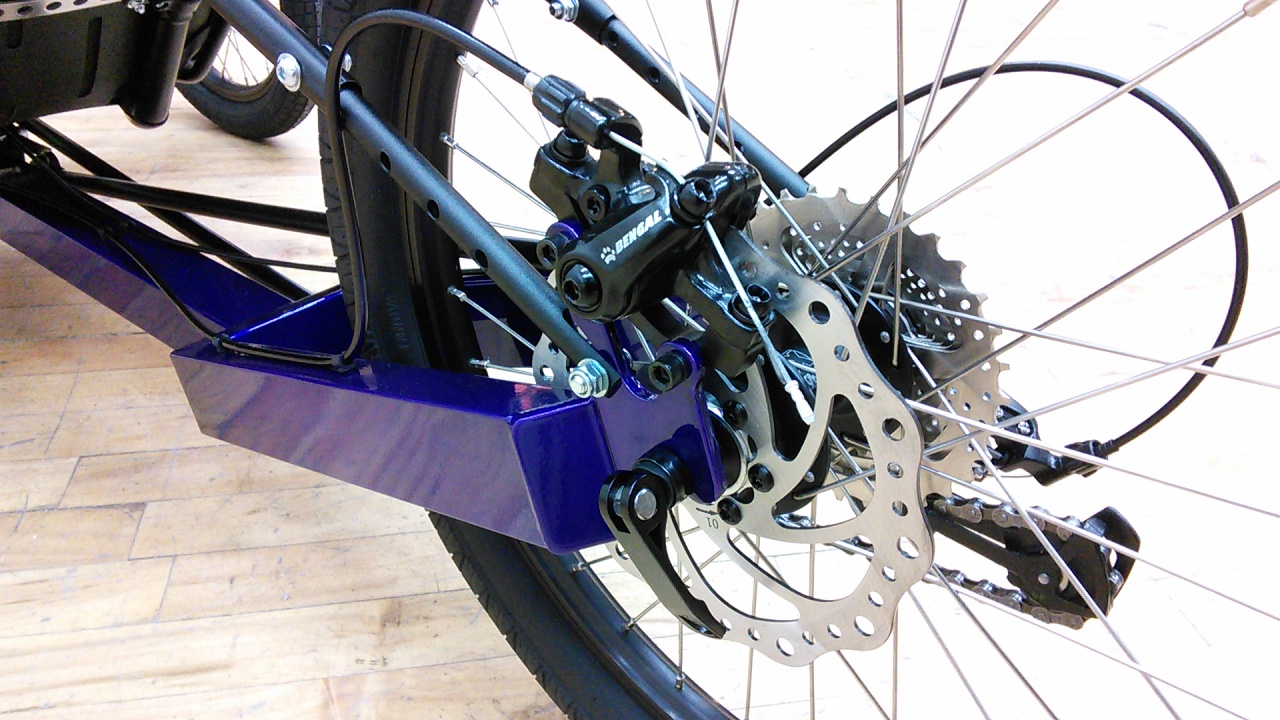 Rear Disc Brake
---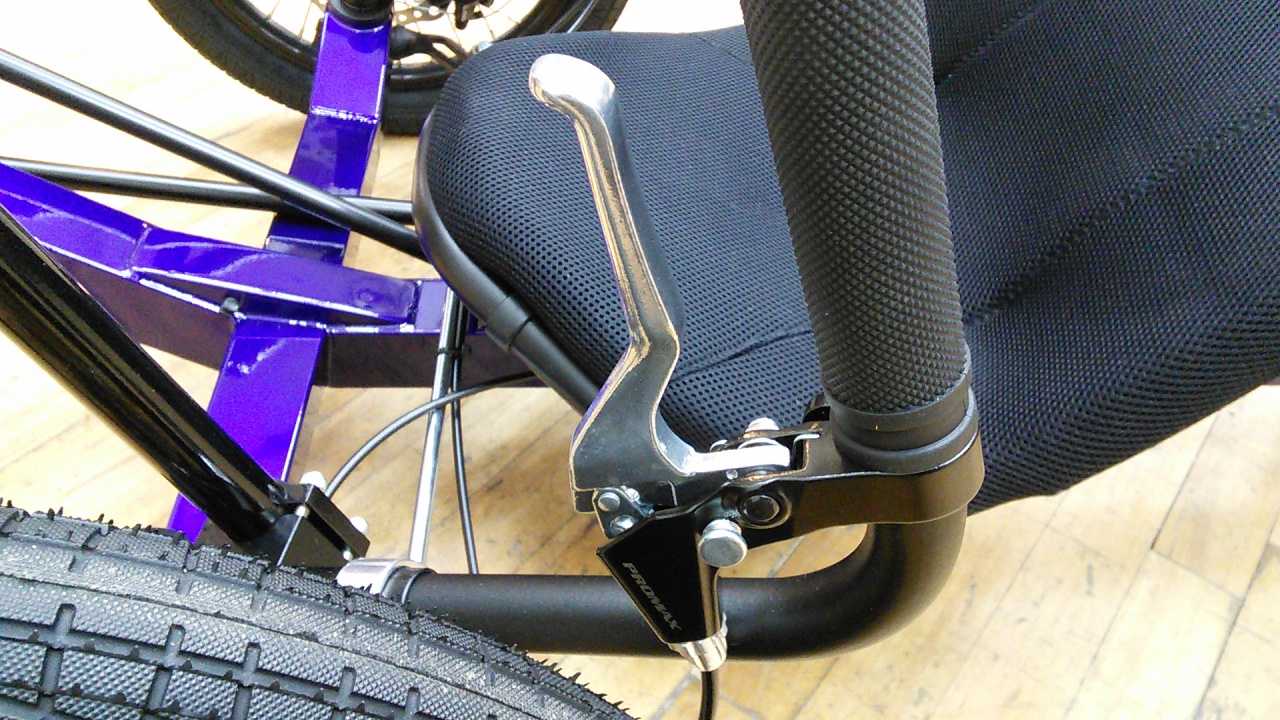 Sunlite Locking Lever Rear Disc Brake (left side)
---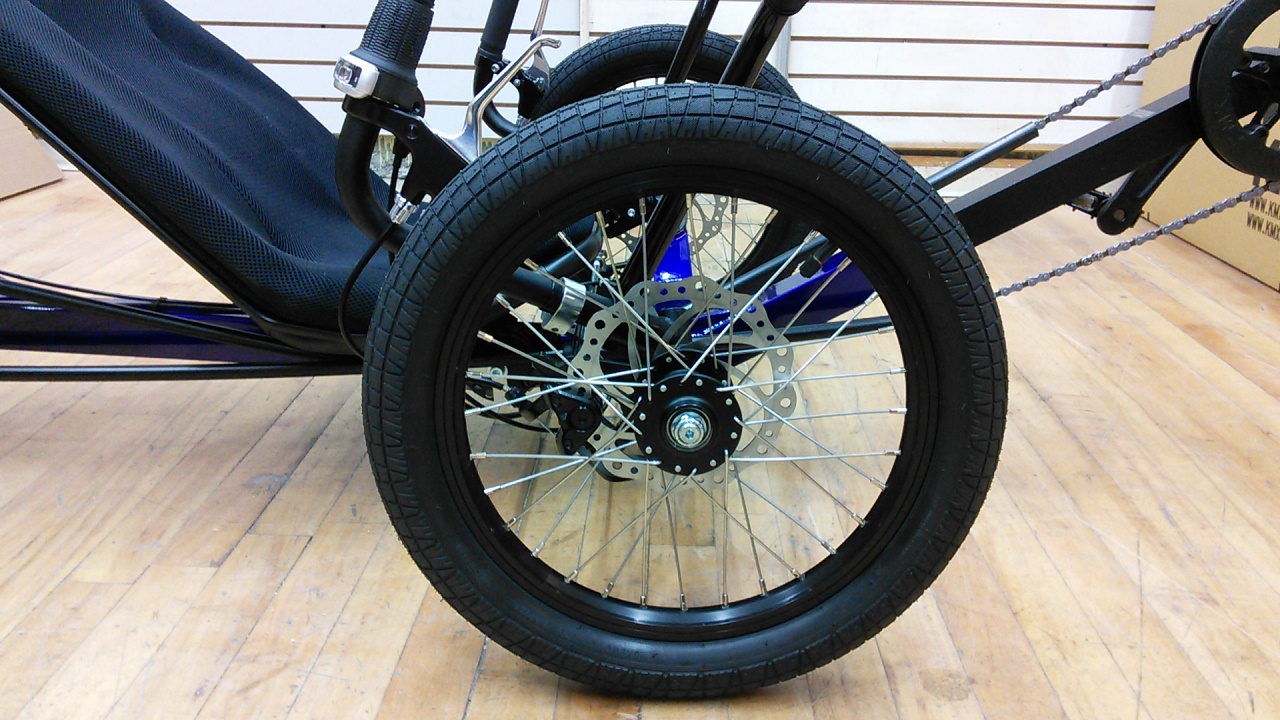 KMX 16in OEM Replacement Front Tire -

---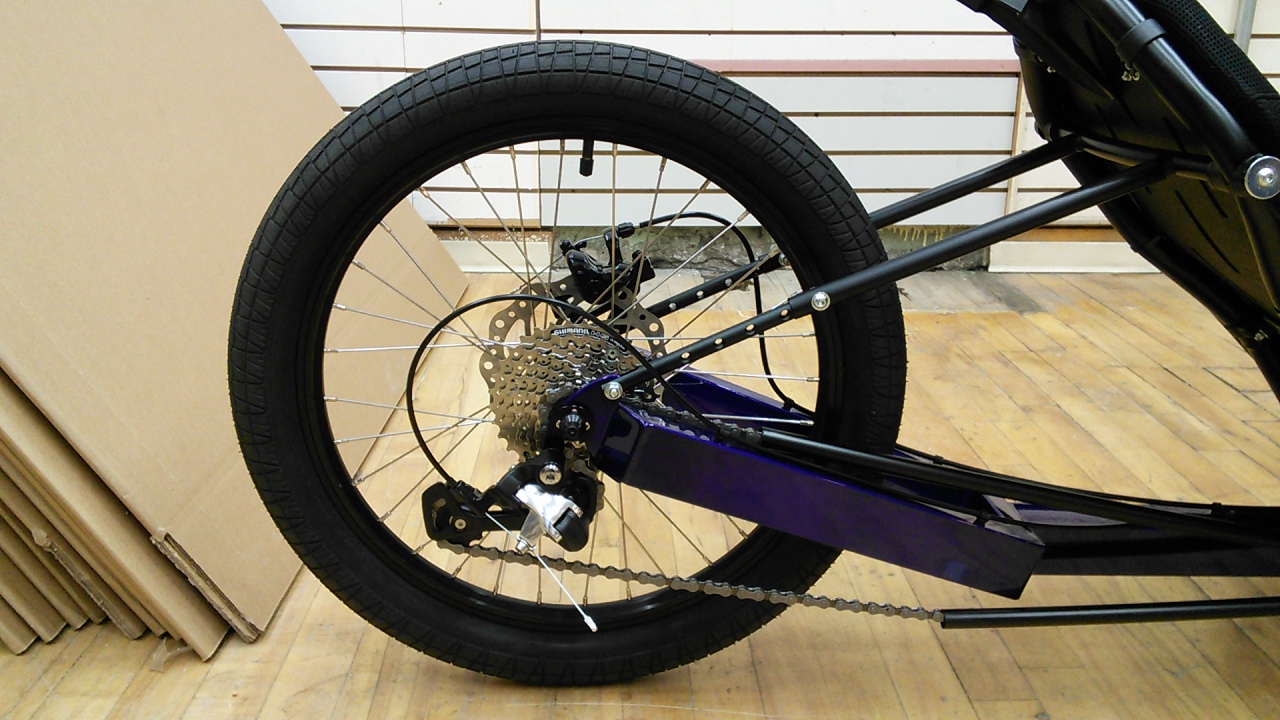 KMX 20x2.0 OEM Replacement Tire - SALE PRICE

---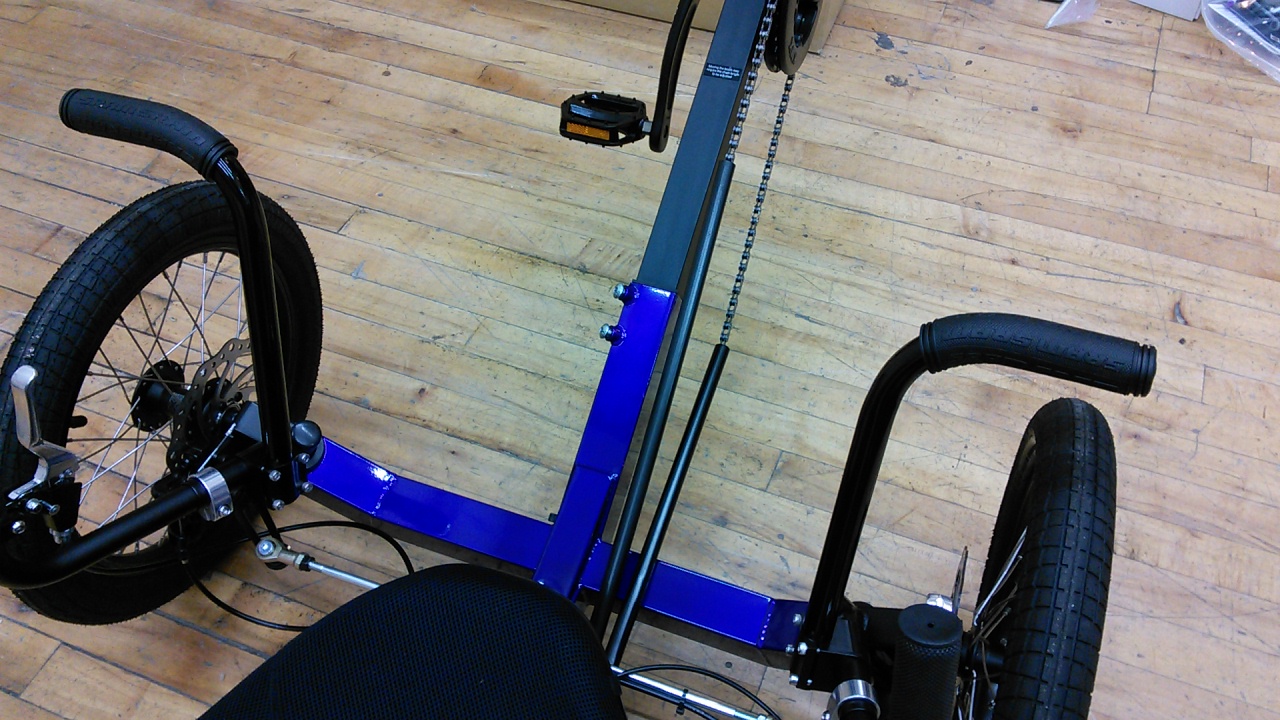 UTCustom EZ Entry Aids - These EZ Entry Aids are a beefed up version of our popular Super Mounts and include grips for grabbing. They make getting on and off of your trike a much easier task.

---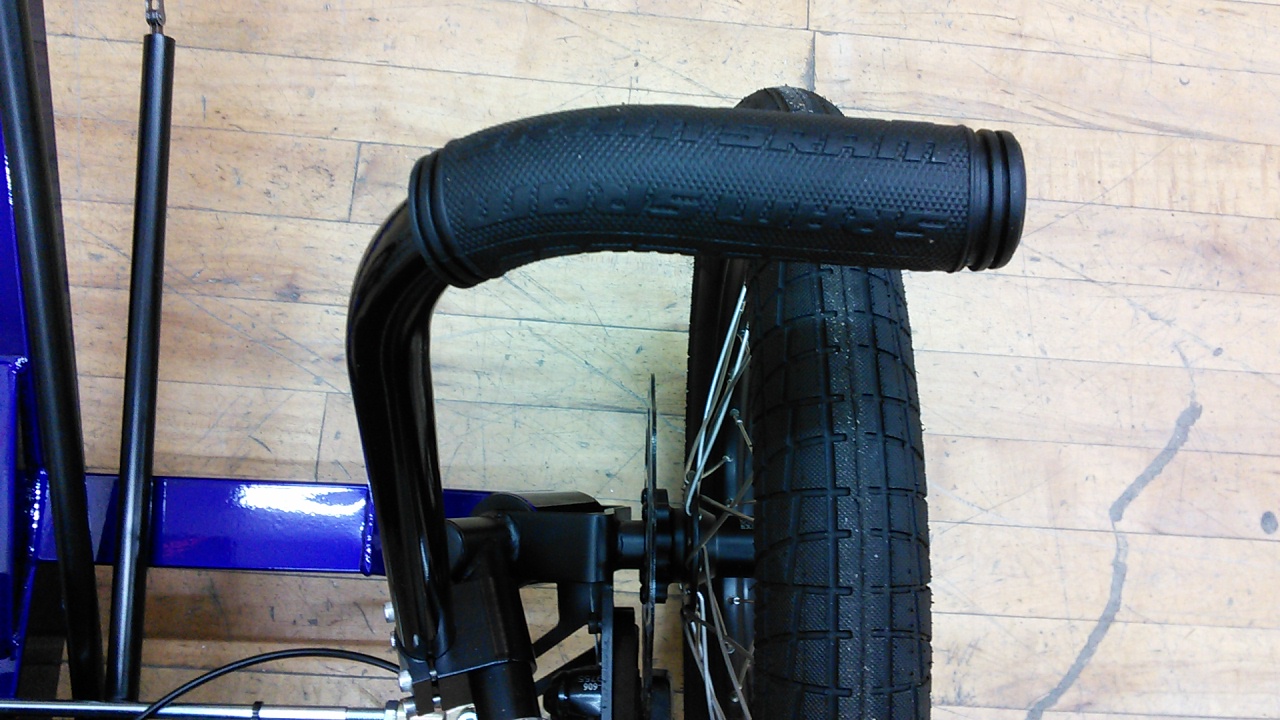 SRAM 130mm Stationary Grips - Black Pair - A great upgrade if you want to avoid slippage. The SRAM grips are sure to keep your hands on the handlebars.

---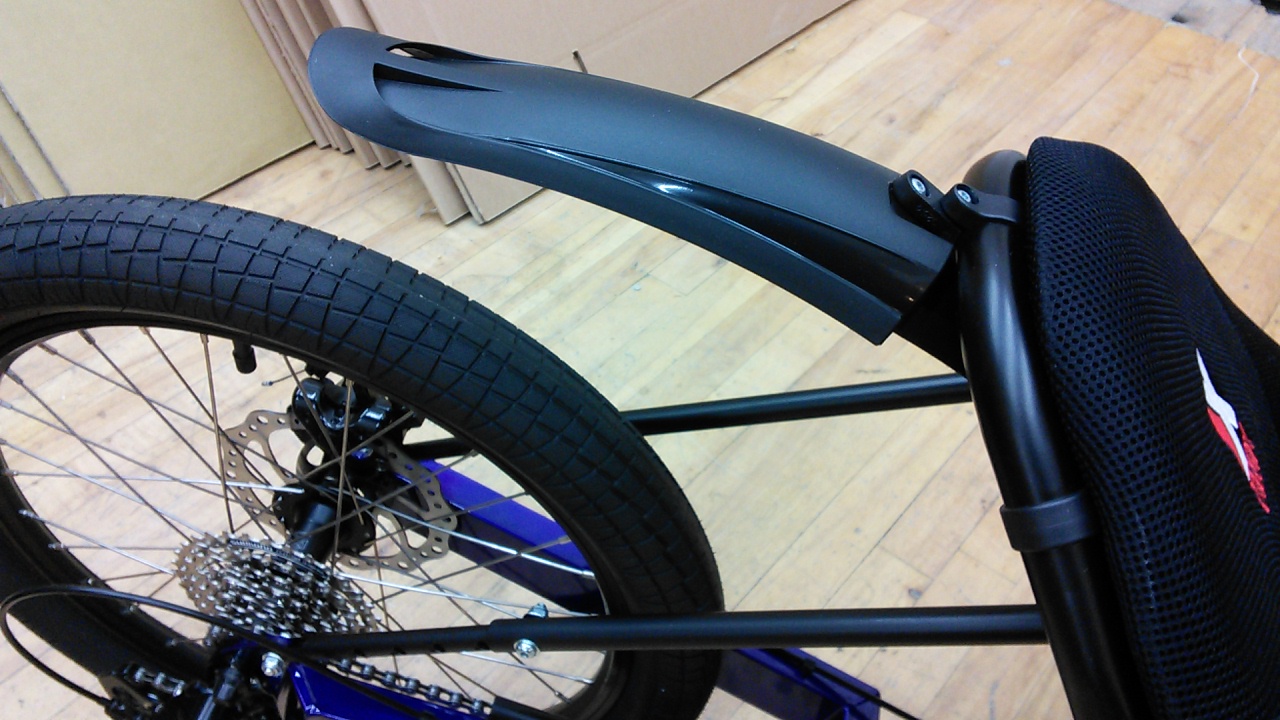 OUT KMX Rear Mudguard Fender - Who likes dirt, sand, mud or water hitting the back of their head as they ride? That's right. No one. This minimalist fender looks sharp and works on several other brands of trikes. It comes stock on all our KMX Karts.

---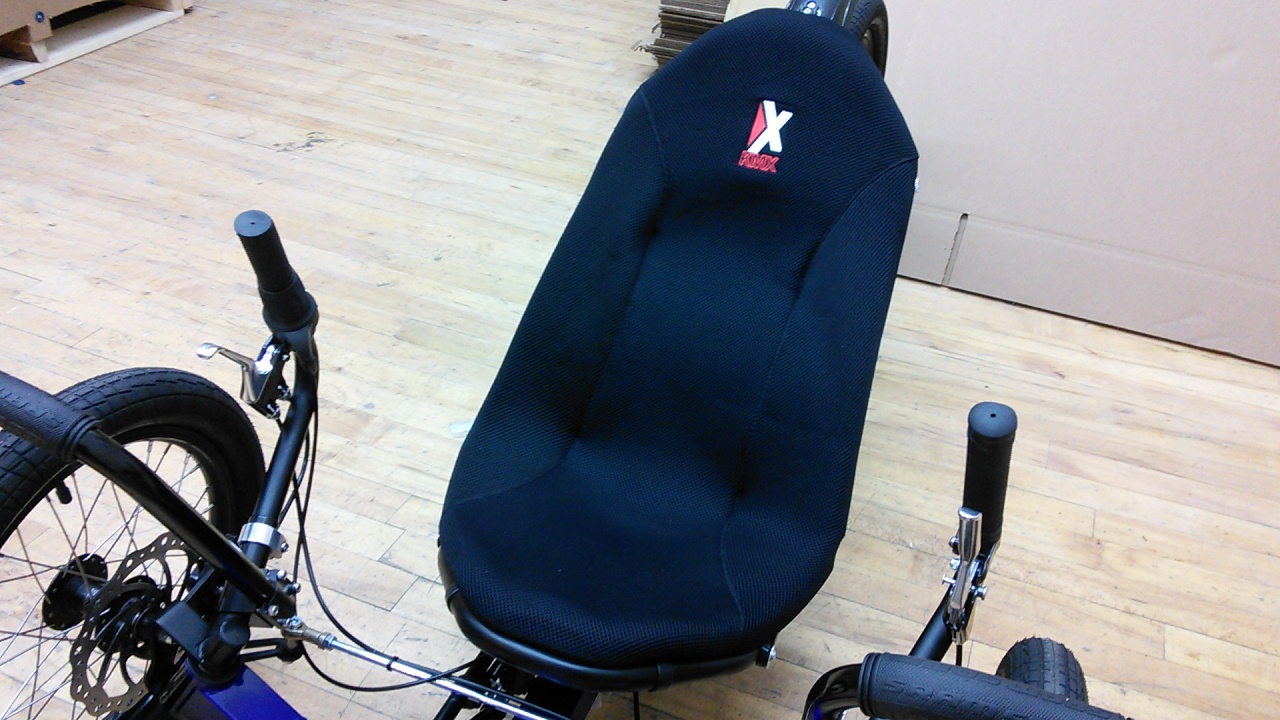 KMX Bucket Seat (steel) - If you have a KMX, you'll know what these are. This is the stock seat on the Tornado, Typhoon, Cobra, and Viper. Designed for KMX only. DOES NOT INCLUDE MOUNTING HARDWARE. If you need a new seat, order one up before they're gone.

---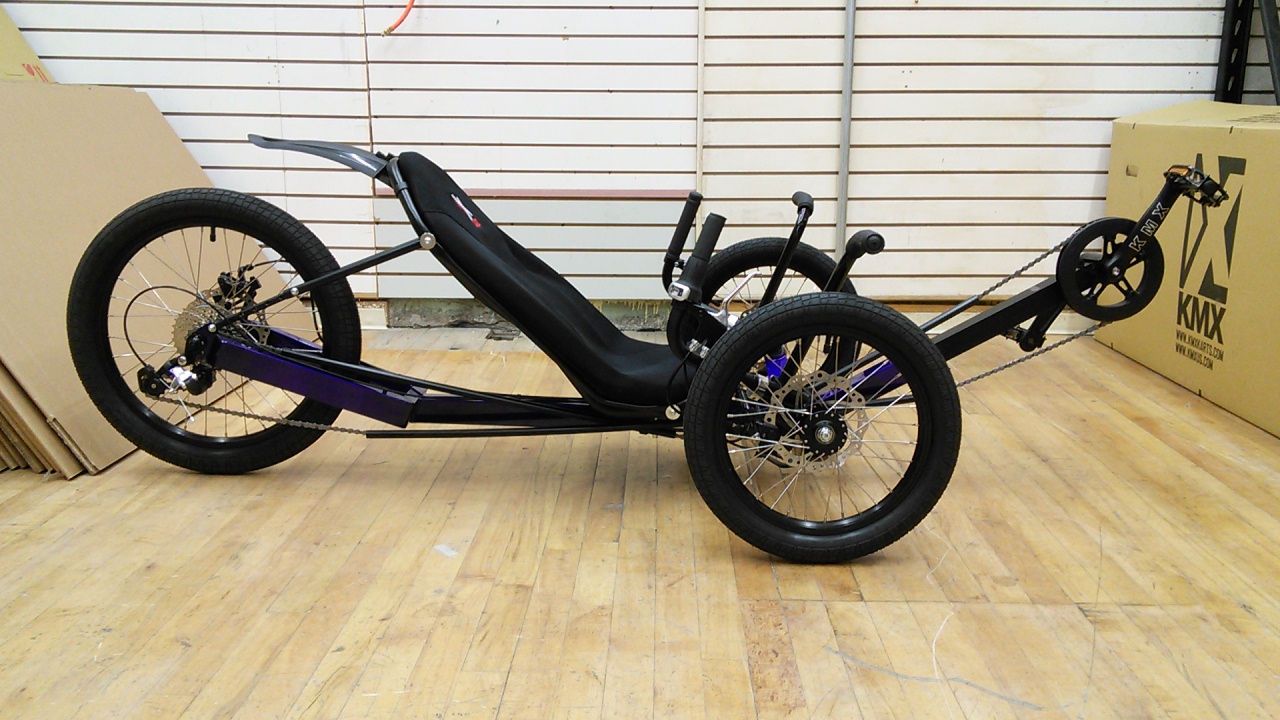 ---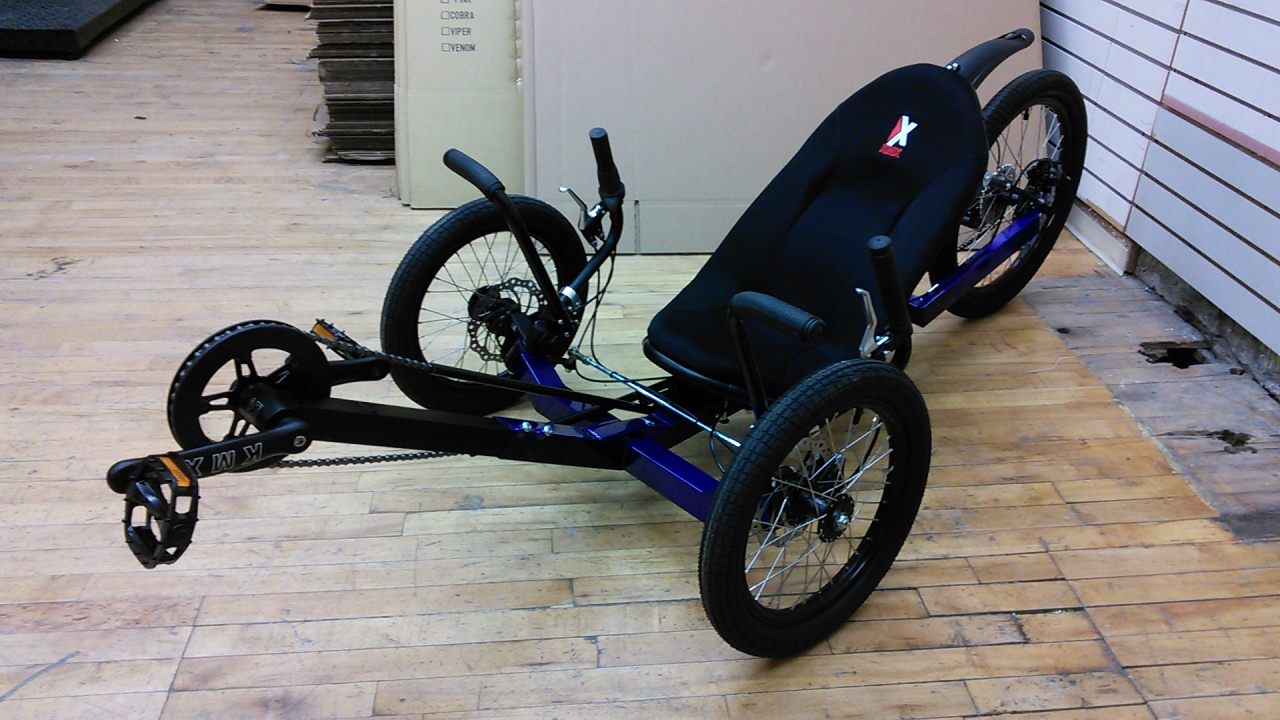 ---
---