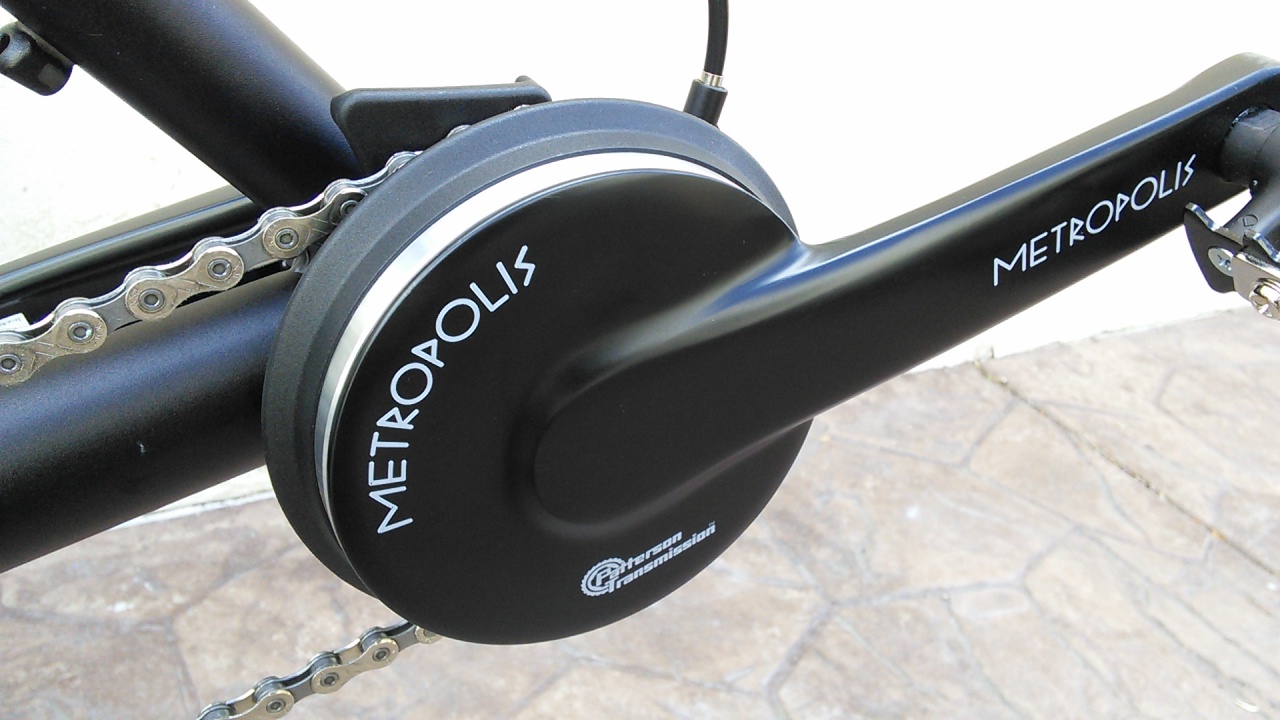 -
---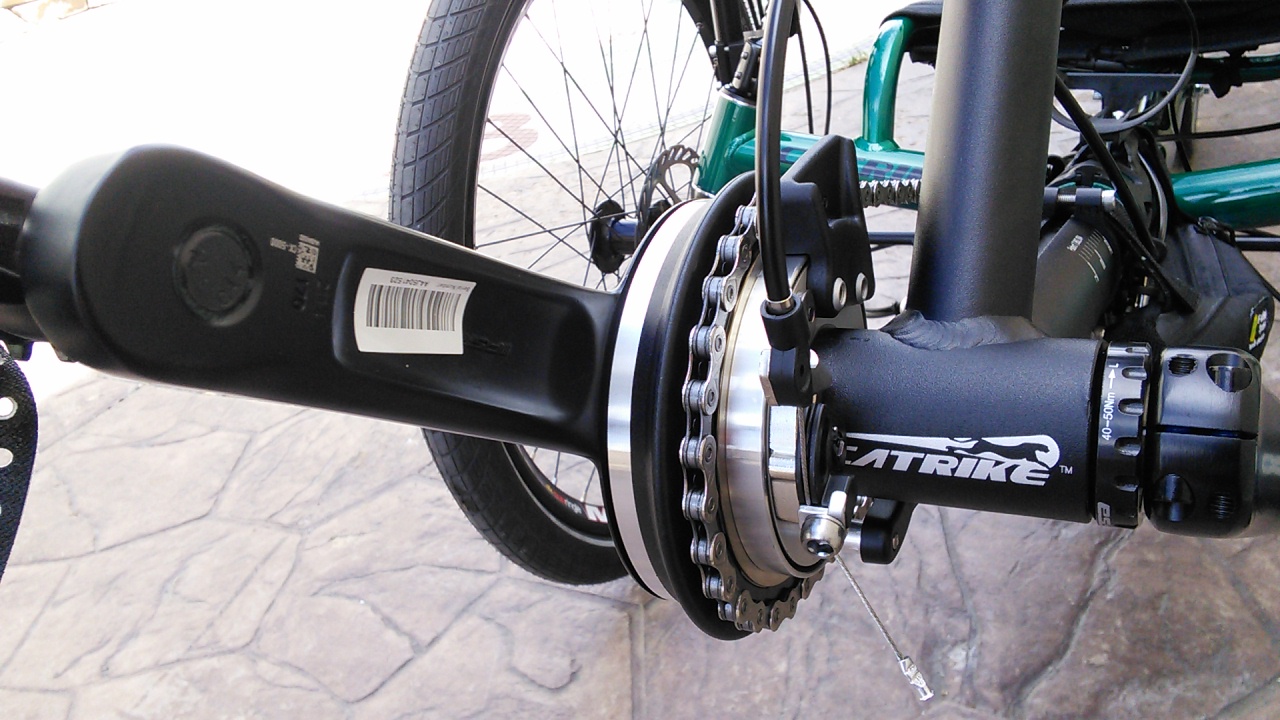 ---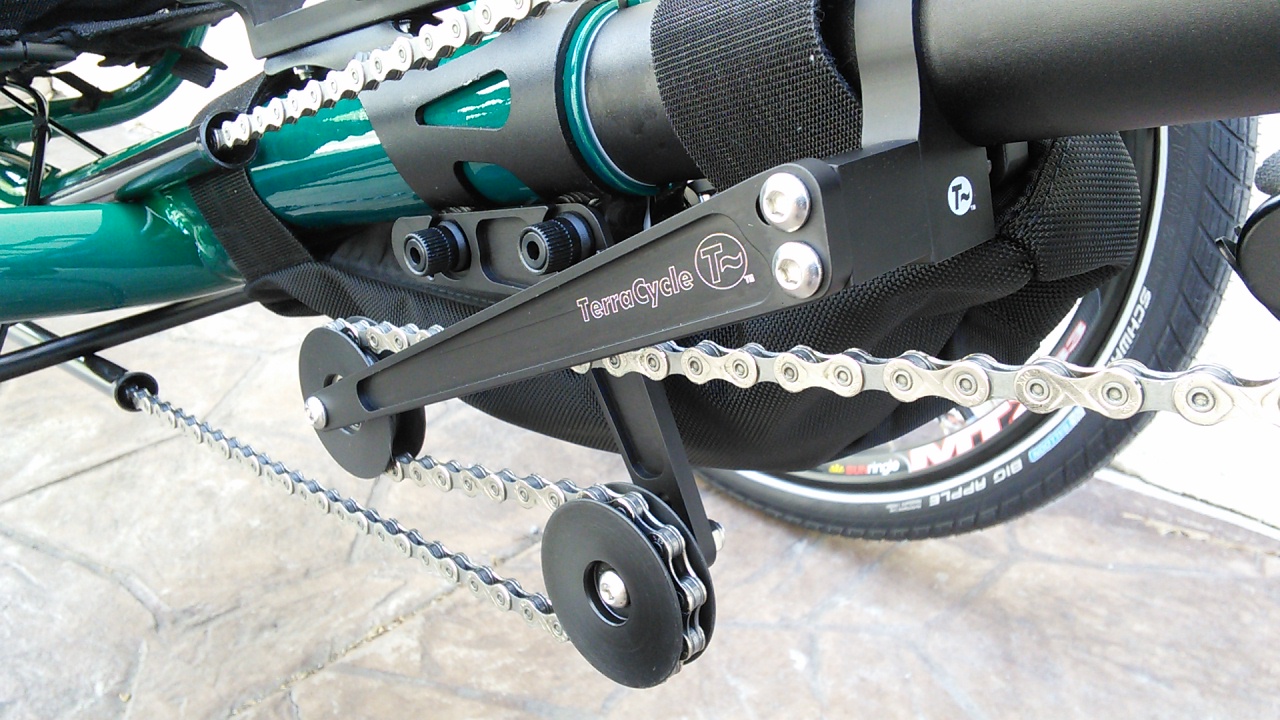 Catrike Chain Tensioner by TerraCycle - This Chain tensioner system made for all Catrike models by TerraCycle allows the rider to change the boom length without having to worry about adjusting the chain. It's easy to set up, hassle-free, and makes it easier for different friends to check out your cool new trike.

---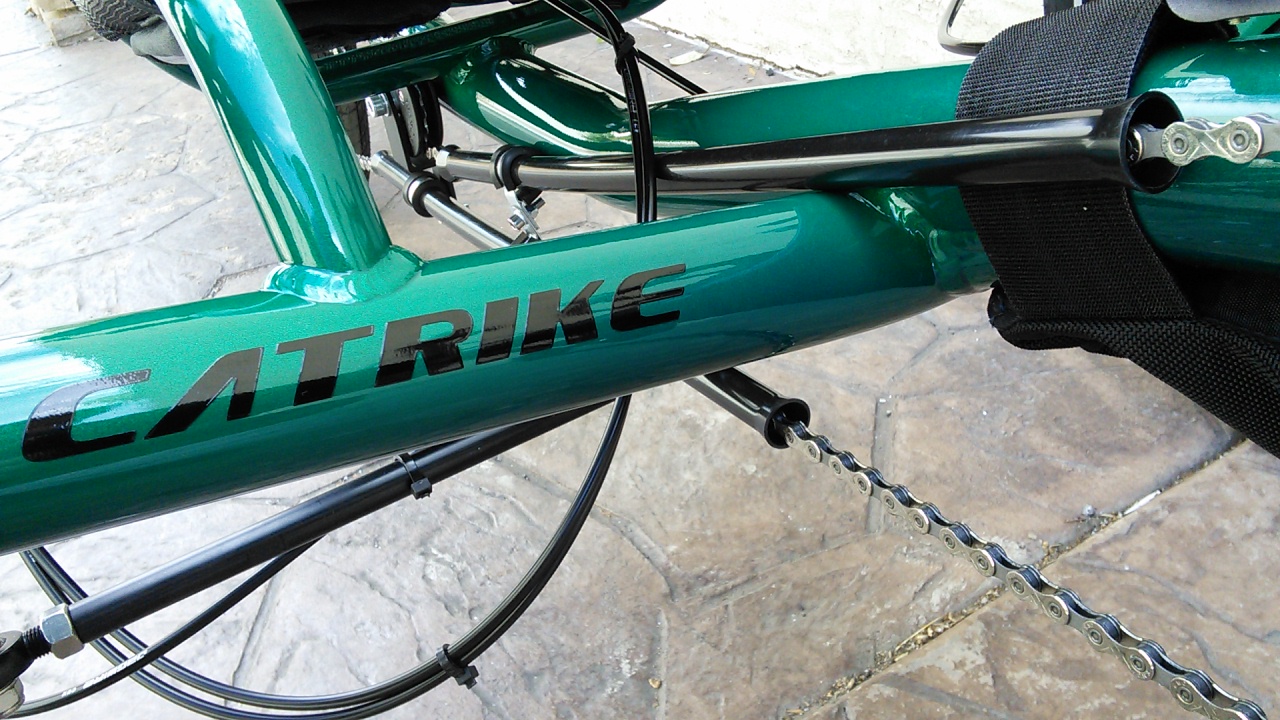 Catrike Chain Tube Assembly - The stock Catrike chain routing uses low-friction PTFE tubing to guide the chain around the cruciform section of the frame. The ends of the tubes are flared for quiet and smooth running.

---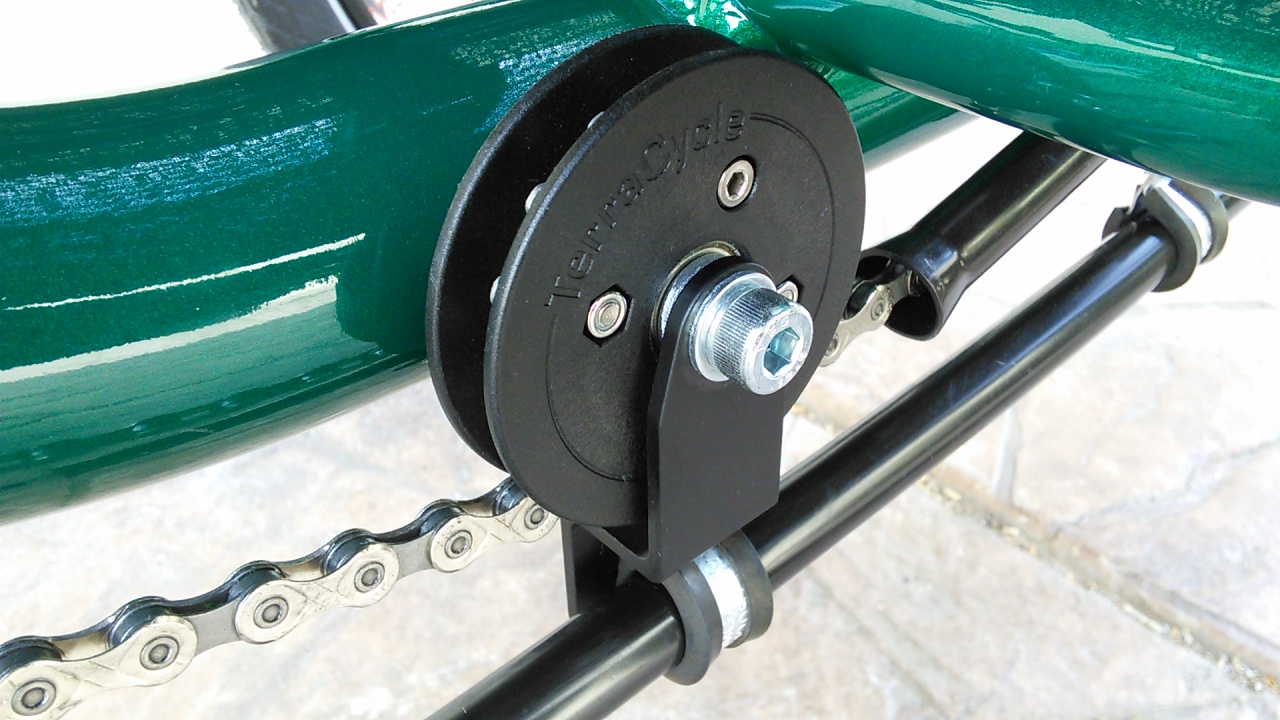 TerraCycle Sport Power Idler (2019 and Later Version) - The TerraCycle Sport Power Idler is the second best power idler on the market (second only to the Elite Power Idler). With aerospace grade ballistic nylon side plates, tough metal core, durable aluminum cog and top of the line ABEC-7 steel bearings, this rugged, workhorse idler will give you years of trouble-free improved drivetrain performance. It's solid, it's quiet, and, quite frankly, it's beautiful. For miles and miles, the Sport Power Idler will prove itself a reliable, quality addition to your recumbent. 8mm Standard Bearing 15 Tooth

---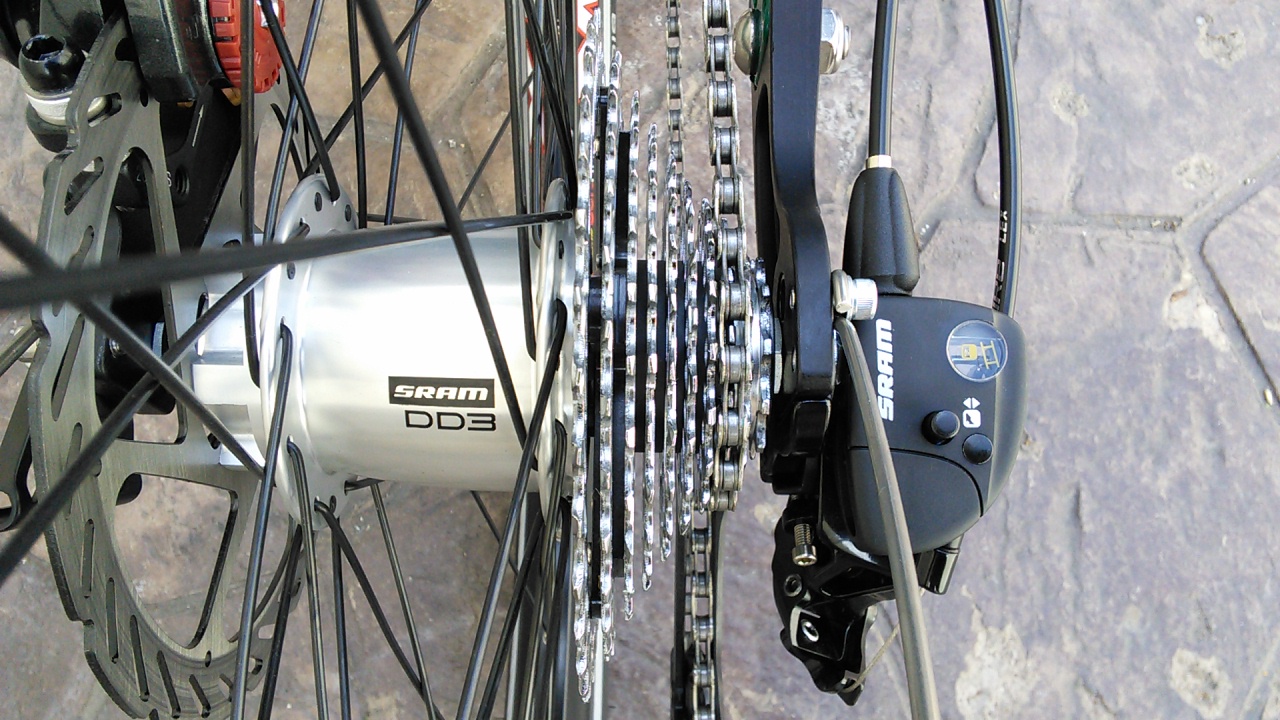 Sturmey DualDrive 30sp w/SRAM 10sp 11-36 Cassette, SRAM RD, TT500 Shifter, X10 Chain - This tear gearing package includes our custom B35 3x10 Sturmey wheel with the SRAM 10-speed 11-36t cassette, X7 rear derailleur, TT500 shifter and KMC X10 chain.

---
---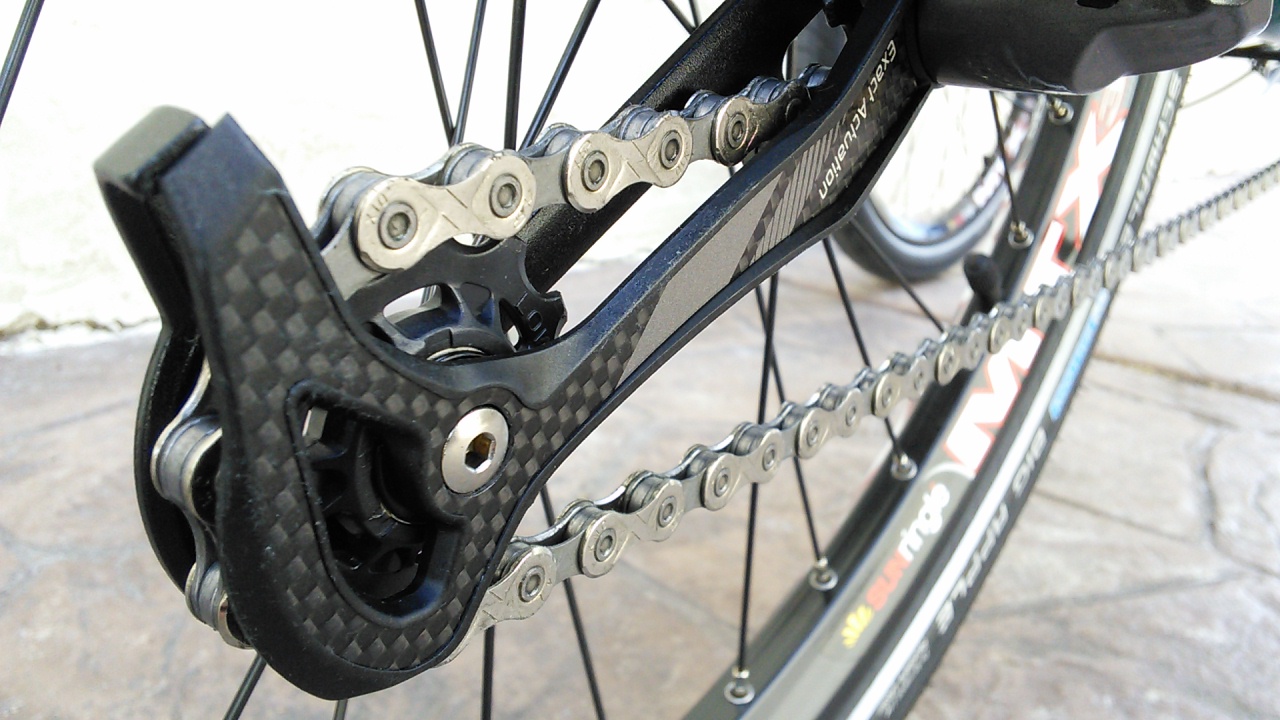 ---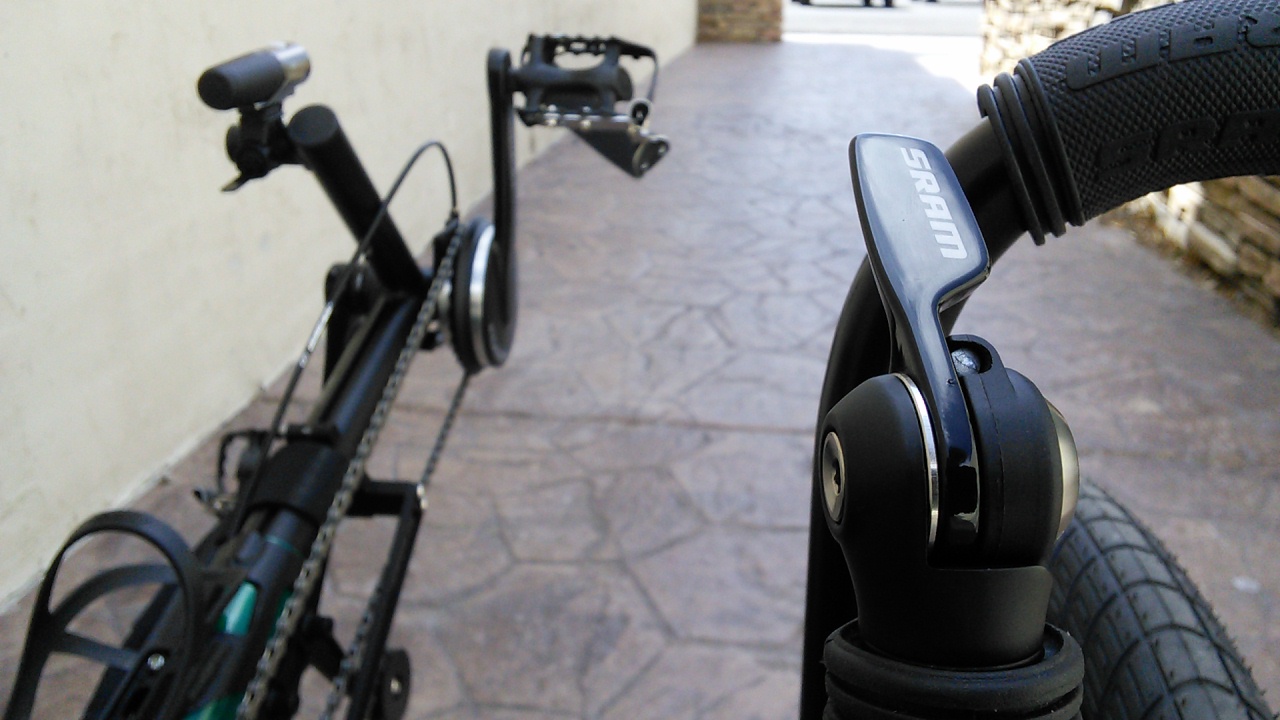 ---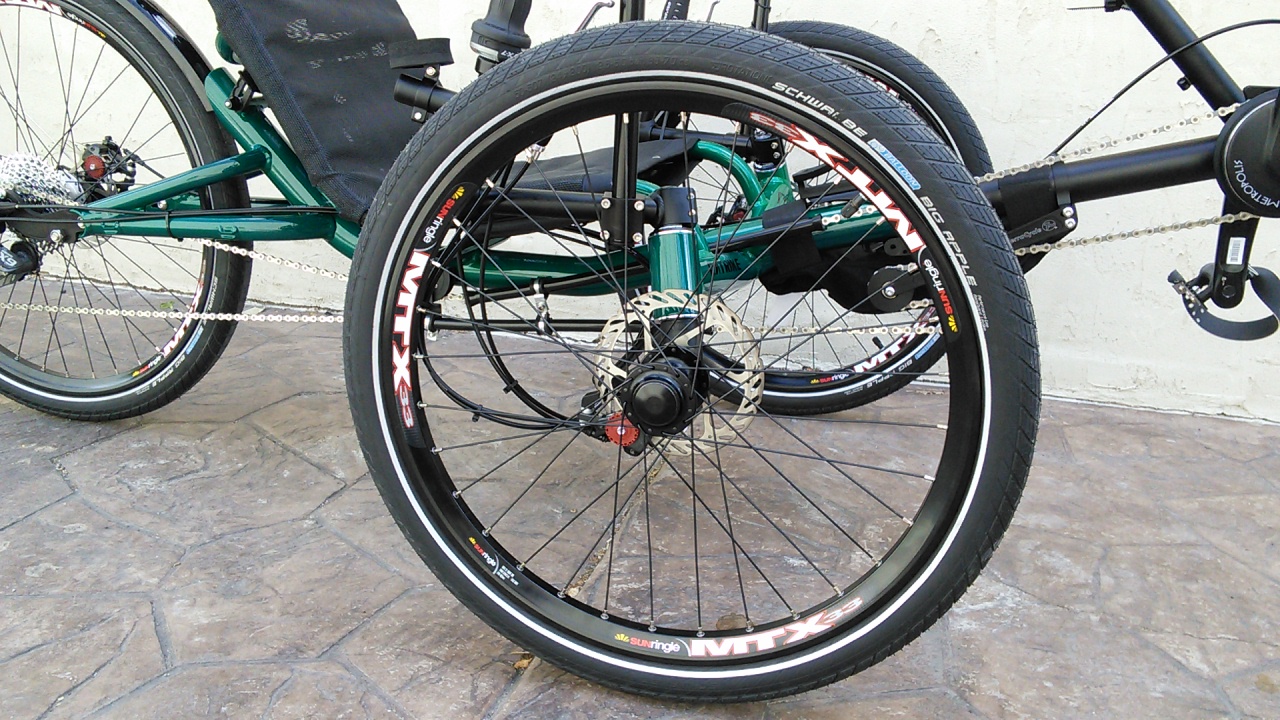 Schwalbe Big Apple 24x2.00 (50-507) HS430 Tire - Built in suspension. The tire suspension responds amazingly well - an advantage that in everyday life is more important than long spring travel. Using simple technology cycling can remain low-maintenance and easy. -WIRE BEAD -PSI: 35-70

---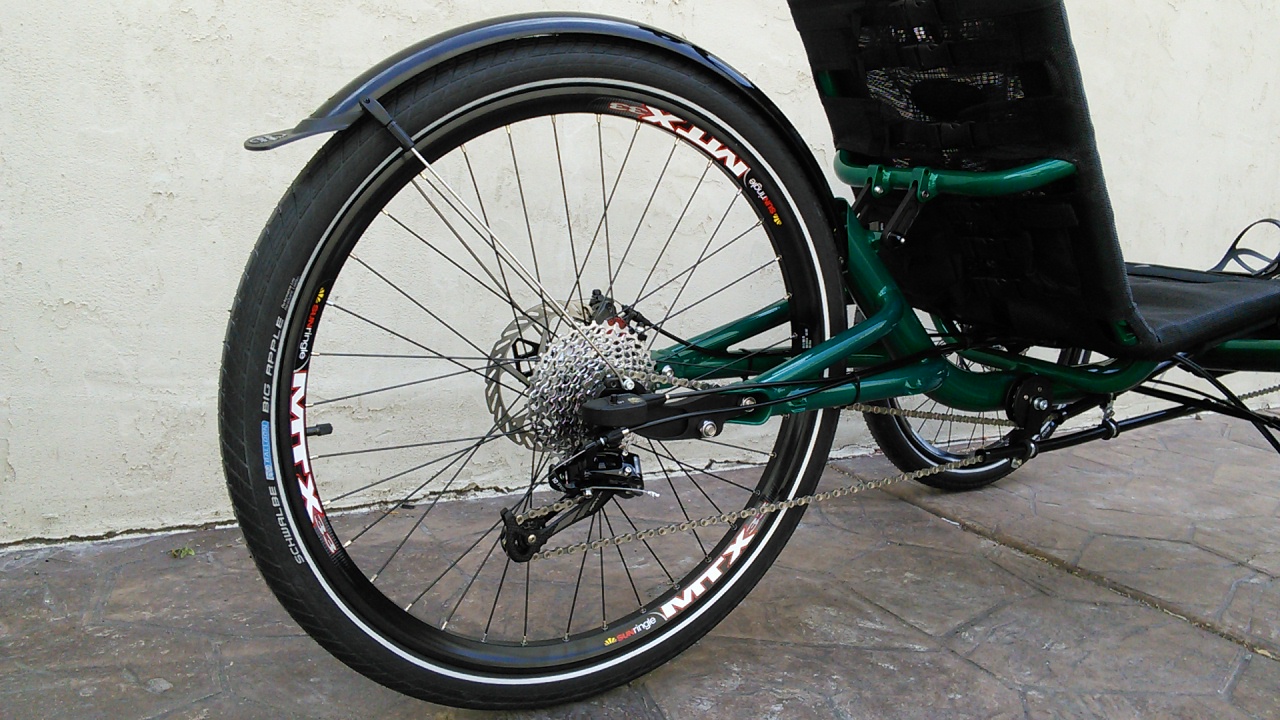 Schwalbe Big Apple 26x2.00 (50-559) HS430 Tire - Built in suspension. The tire suspension responds amazingly well - an advantage that in everyday life is more important than long spring travel. Using simple technology cycling can remain low-maintenance and easy. -WIRE BEAD -PSI: 35-70

---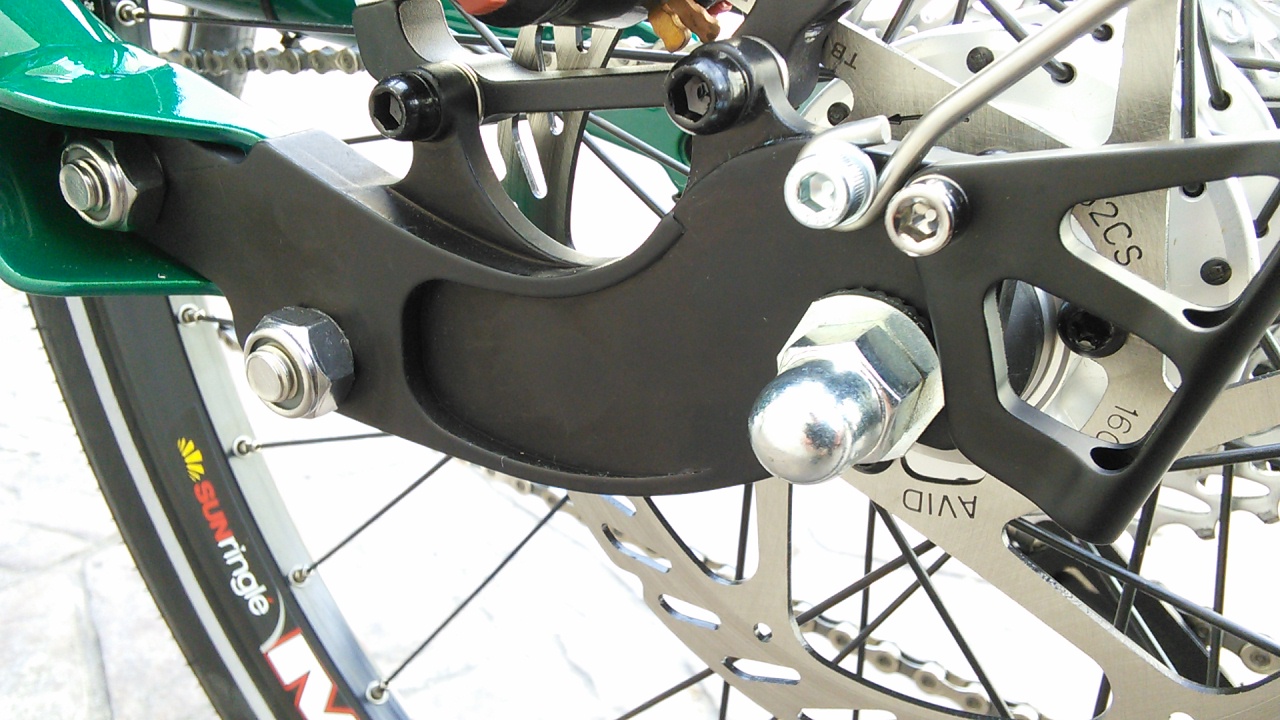 UTCustom Basic Wheel Extension Kit for 2013 and Later Catrikes - You can now convert your Catrike into a different machine. With the bigger rear wheel you will roll faster and have a smoother ride.

---

Avid BB7 Front Disc Brake Kit (pair) - This kit includes everything you need to upgrade your trike's brake system to the best mechanical disc brake system available. Perfect for for any home builds.

---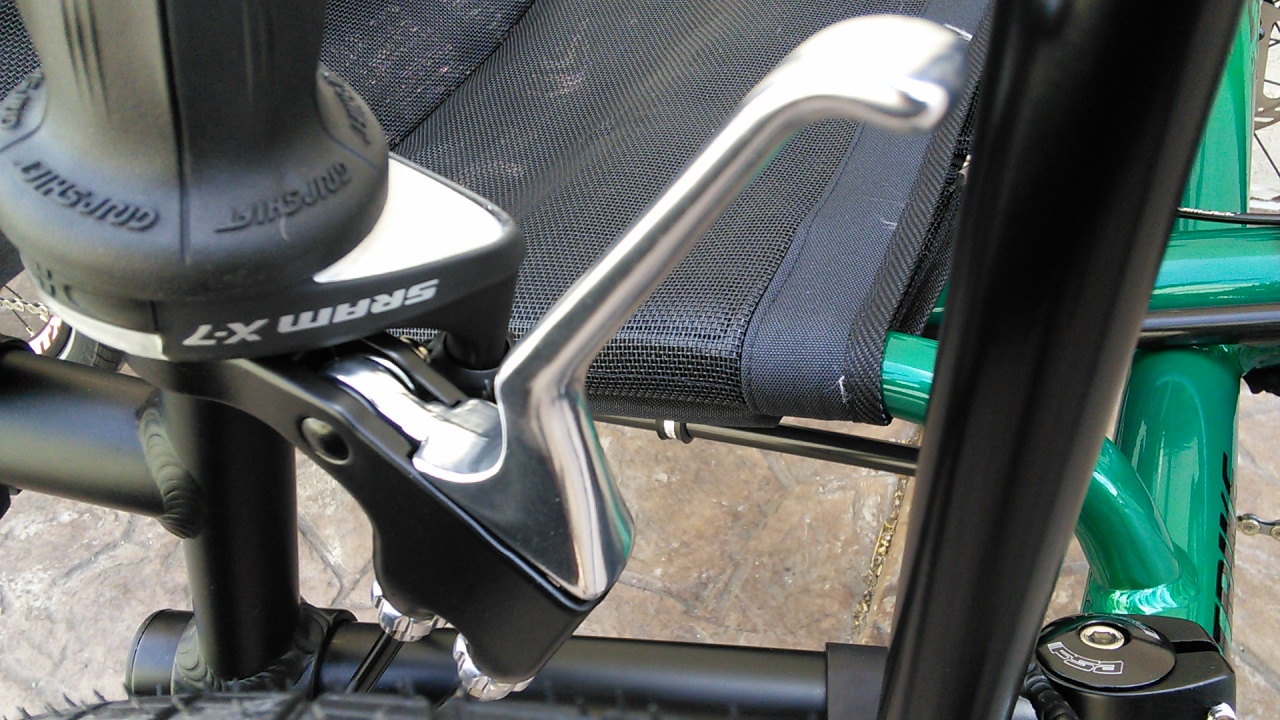 One Hand Brake Control Lever - LEFT Side Dual Pull - Do you need to operate all of the controls with one hand? Do you prefer to have no brake-steer? If you answered yes to either question, order this dual control brake lever! It's a single lever that operates both brakes and is compatible with all trikes we currently sell. -The Double Barrel lever pulls two long-pull brakes simultaneously -Forged aluminum lever and cast aluminum bracket -Three-finger design

---
---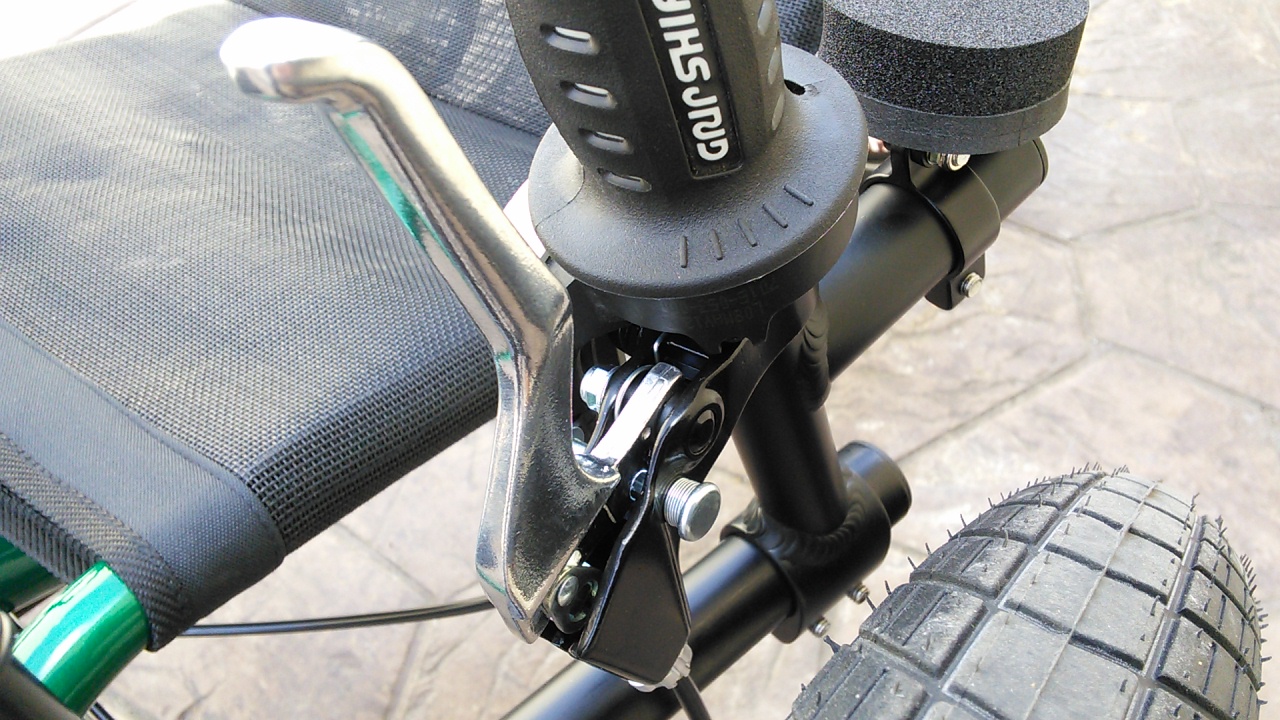 Sunlite Single Locking Brake Lever - Don't underestimate the locking brake levers. It keeps your trike from rolling away and keeps it steady as you get on and off. Please specify if you want a left or right side

---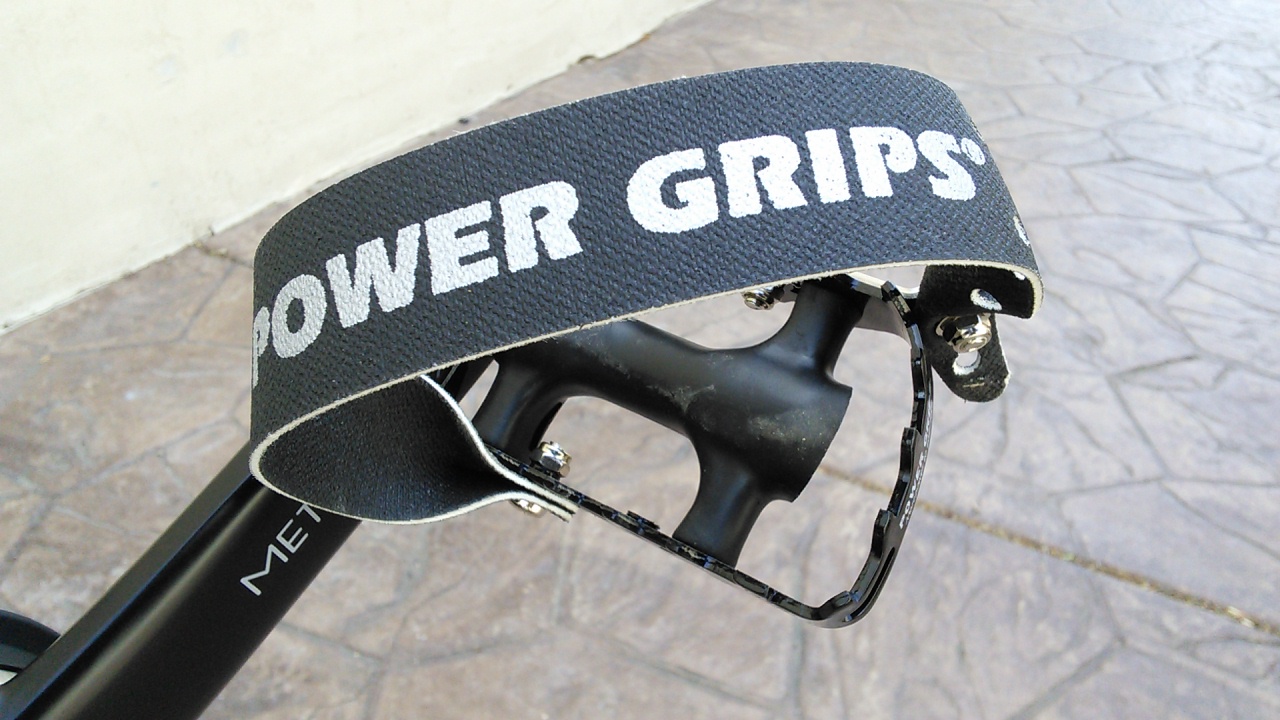 Power Grip Sport Pedal and Strap Set - Don't want to have your feet come off the pedals but don't want to wear special cycling shoes? Helping you avoid the hassle of special shoes, the Power Grip straps hold your feet securely on the pedals while wearing your favorite pair of sneakers. A favorite option on many recumbent bicycles and trikes. To use, just put your feet through the straps at an angle. When your foot straightens out the straps lock against your shoe. Simple and effective.

---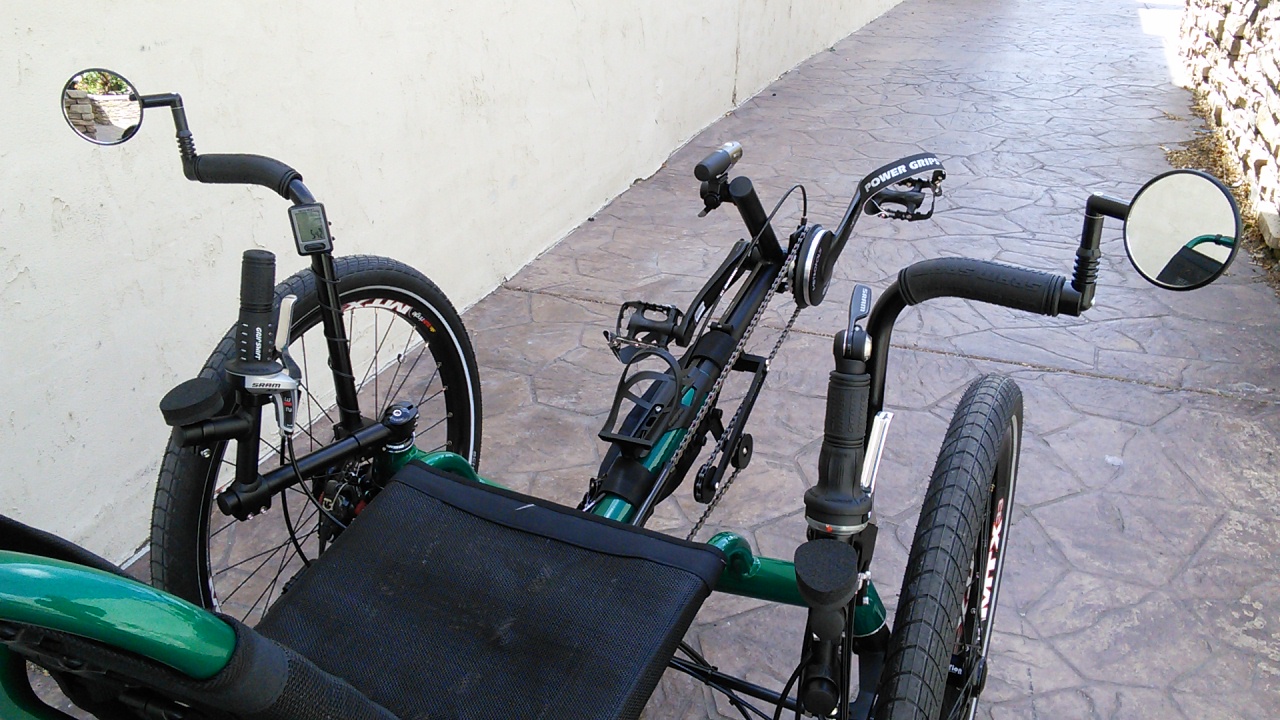 Mirrycle Mirror Adjustable Mirror - The Mirrycle Mirror is by far the most popular mirror for recumbent trikes. It is well made, attaches to any 7/8in tube or handlebar and is easily adjustable. This is an essential safety item for anyone riding a recumbent bike or trike on the street.

---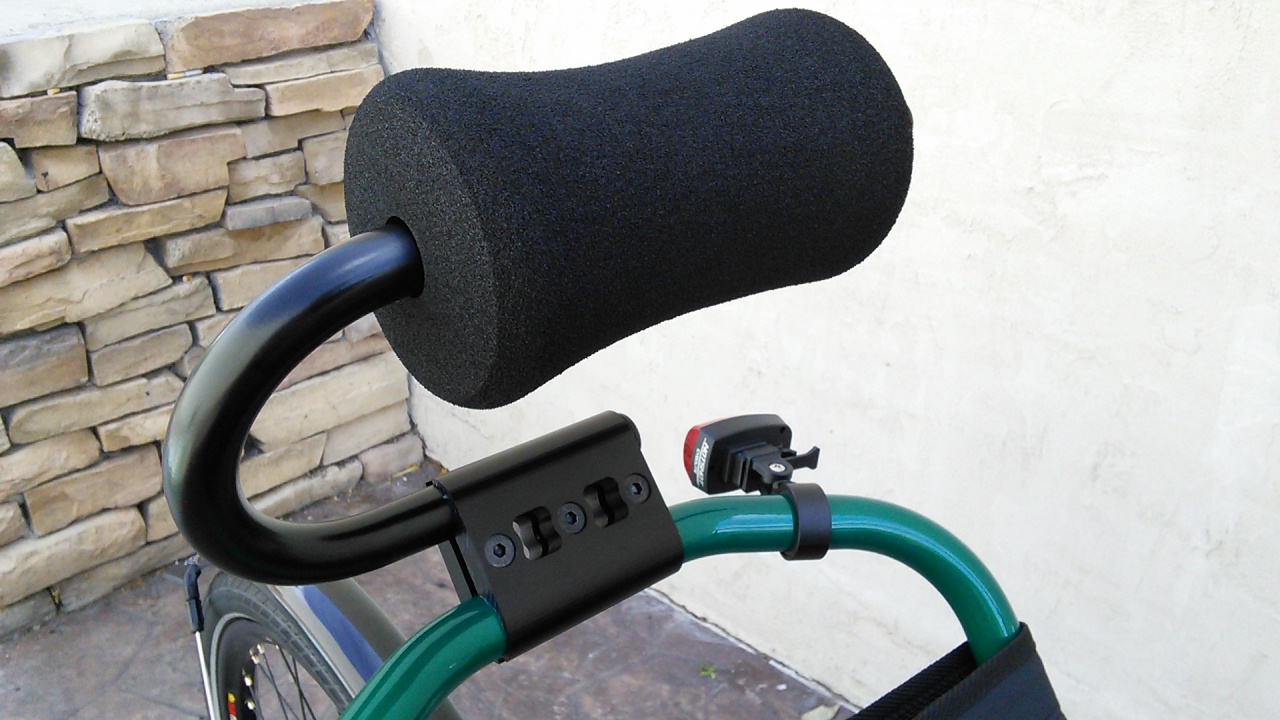 UTCustom Adjustable Super Headrest - Serious riders want serious comfort. That's why we created the Super Headrest. Our headrest is adjustable and functions as an additional support for your shoulders, neck, and head. Compatible with All Catrikes

---
---
---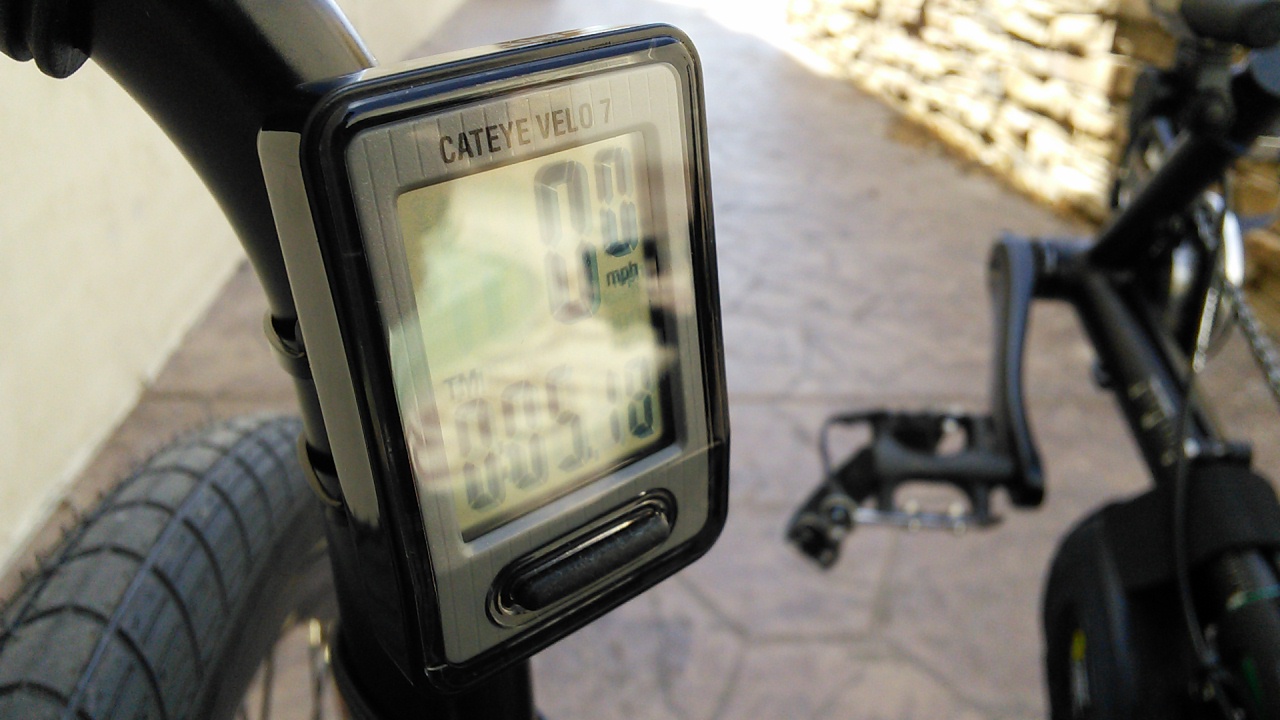 CatEye Velo 7 Wired Computer - The newly designed Velo 7 is CatEye's entry level 7 function computer. The larger screen is even easier to read and set up is made simple with pre-programmed tire sizes. Features: Wired. Current/Max/Average Speed. Distance. Clock. Pace Arrow. Auto Power Saving. Auto Start/Stop. Battery CR2032.

---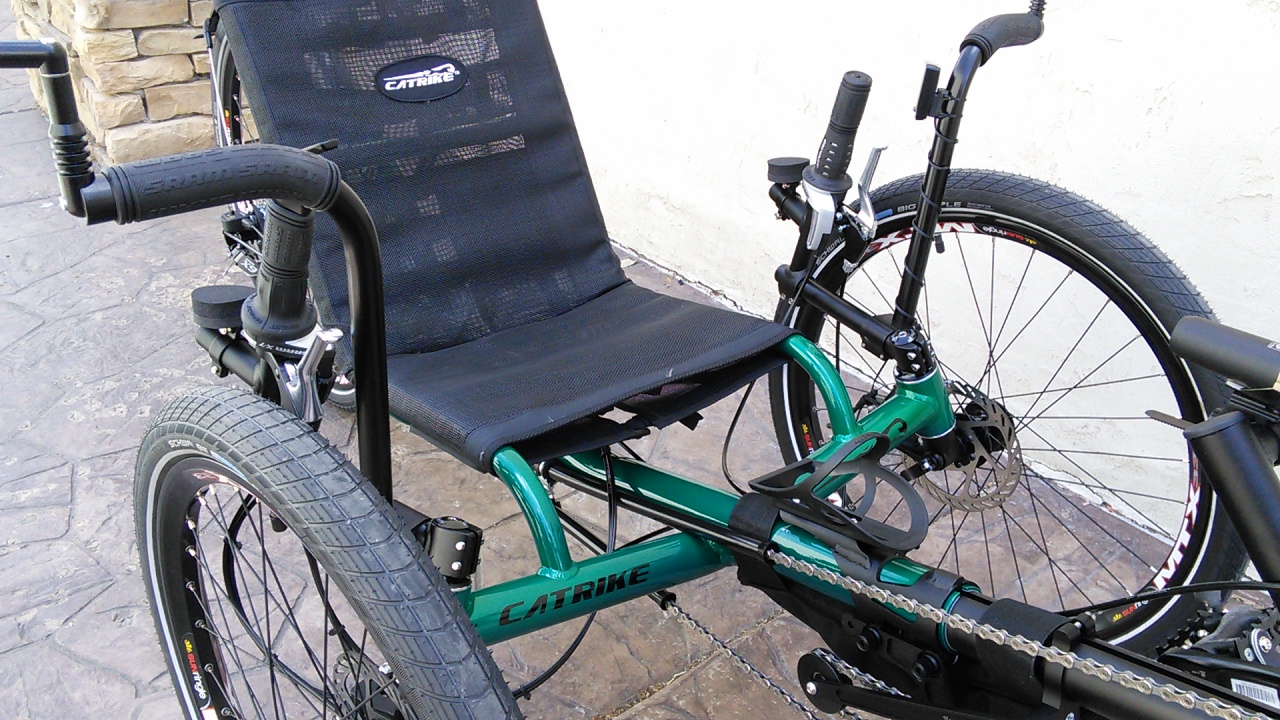 UTCustom EZ Entry Aids - These EZ Entry Aids are a beefed up version of our popular Super Mounts and include grips for grabbing. They make getting on and off of your trike a much easier task.

---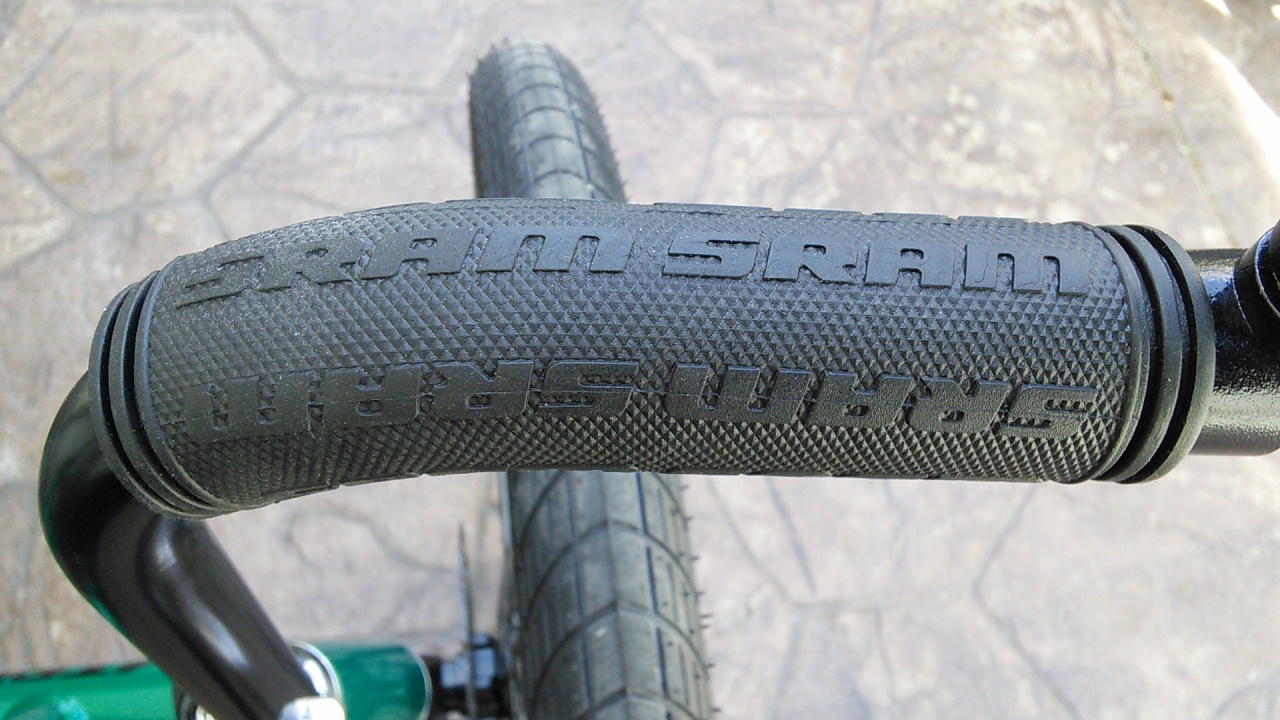 SRAM 130mm Stationary Grips - Black Pair - A great upgrade if you want to avoid slippage. The SRAM grips are sure to keep your hands on the handlebars.

---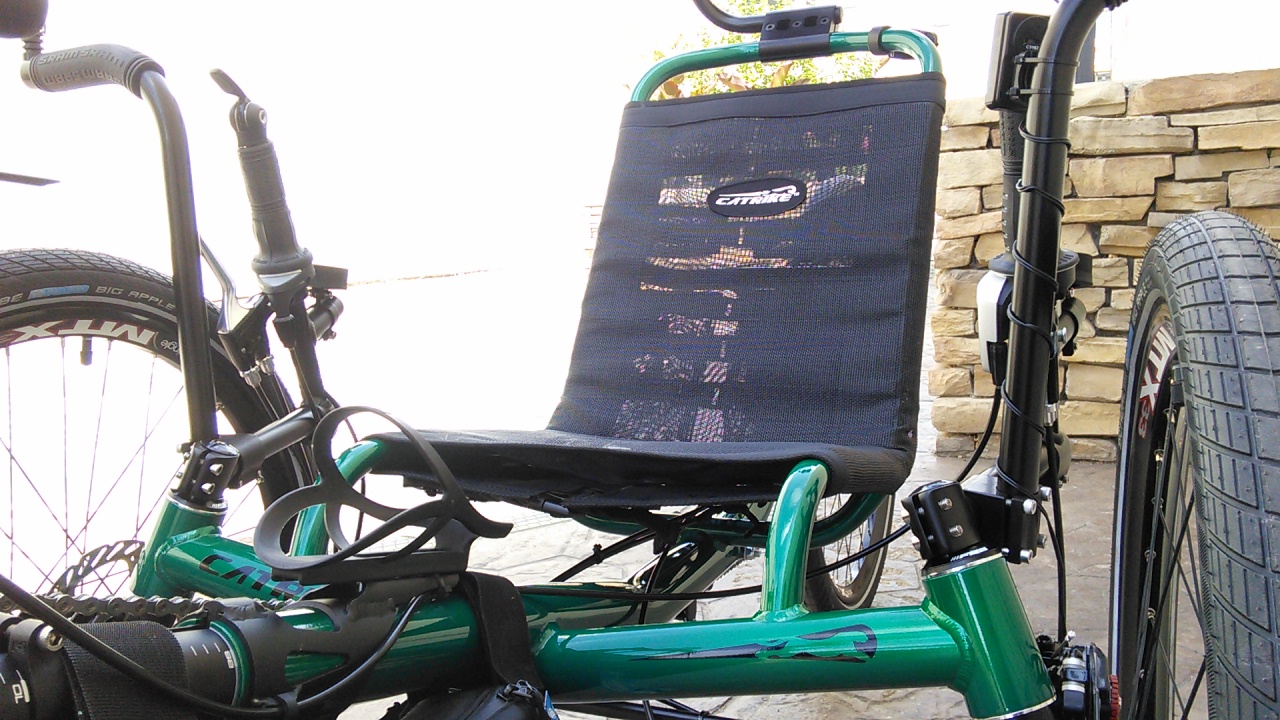 Catrike Seat Mesh for Villager/Road PRE- 2016 - The Catrike seat mesh is breathable and comfortable. The strap and buckle system on the back allow the mesh to be easily removed for cleaning. Integrated pockets provide storage for a pump, cell phone/mp3 player, and a spot for a tool kit, spare tube, etc.

---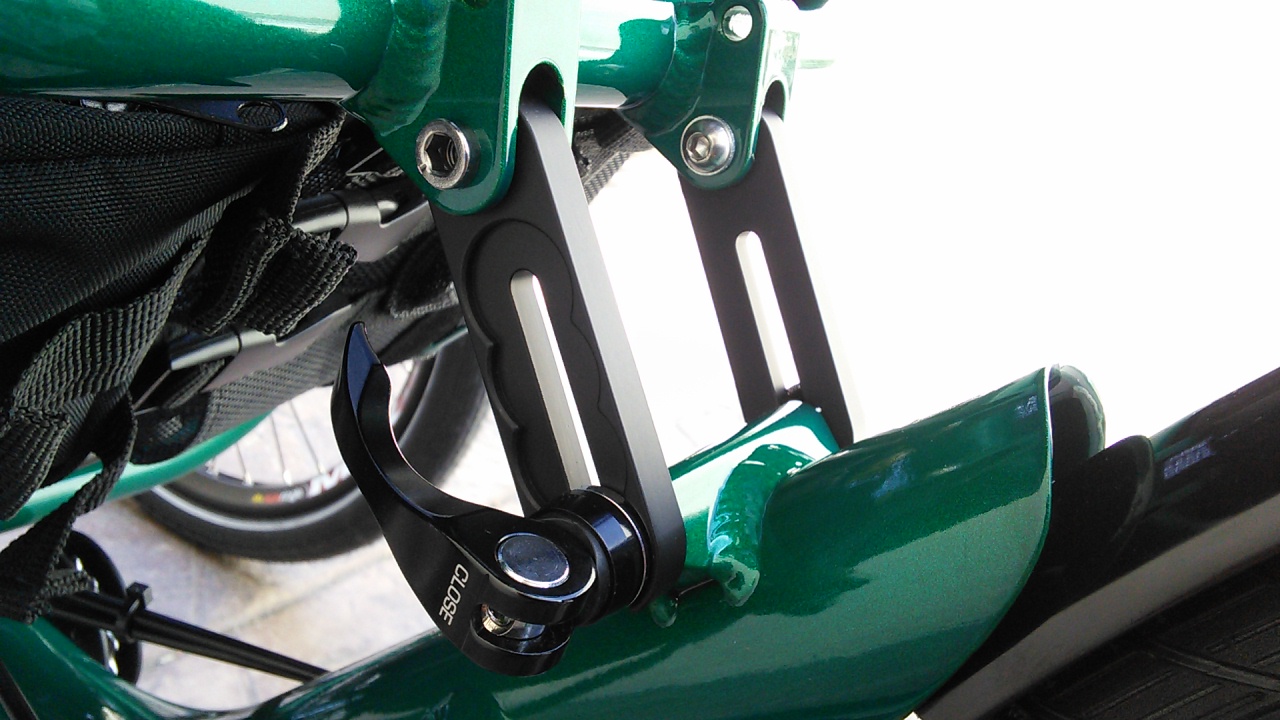 Catrike Seat Adjusters for All Catrike Models with Folding Seat - Stock Catrike Seat Adjusters. These come stock on all Catrike models with a folding seat.

---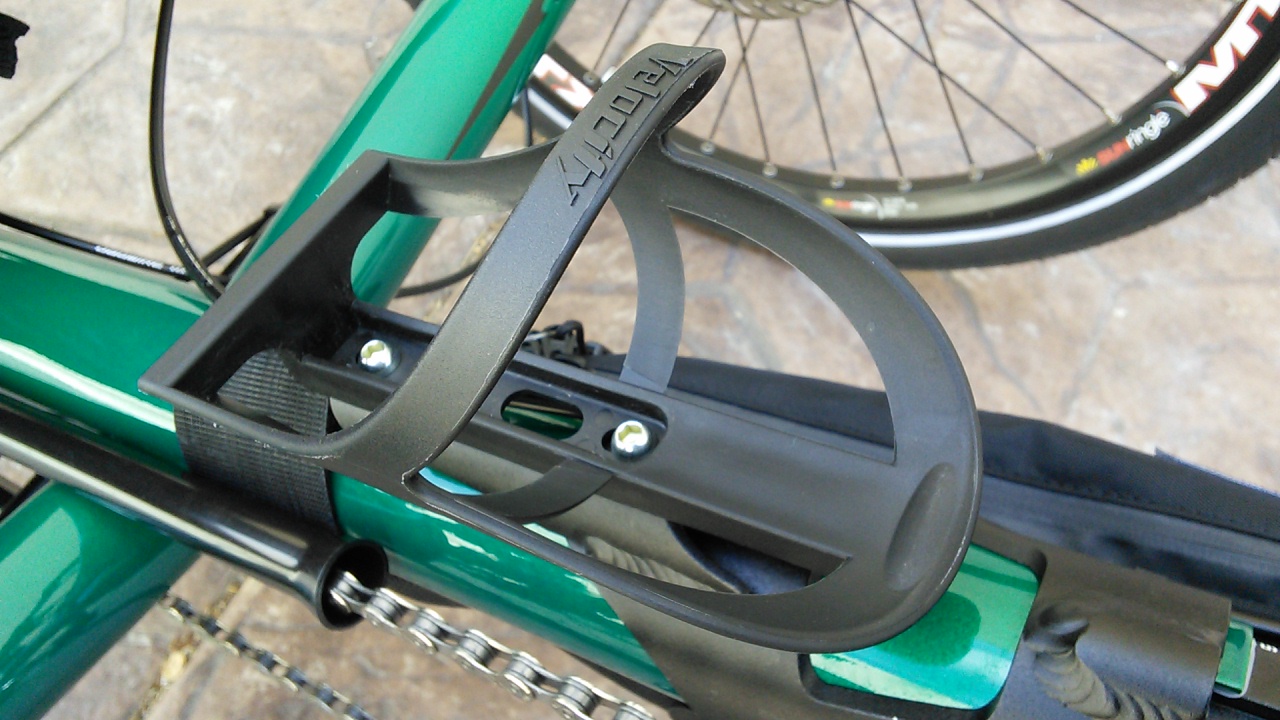 Velocity Bottle Trap Water Bottle Cage - Black - The Velocity water bottle cage is lighter than your average metal cage, and it's more effective in keeping your bottle with you. Featuring a more enclosed design, this cage is great for Recumbents that have a bad habit of throwing bottles out of standard cages.

---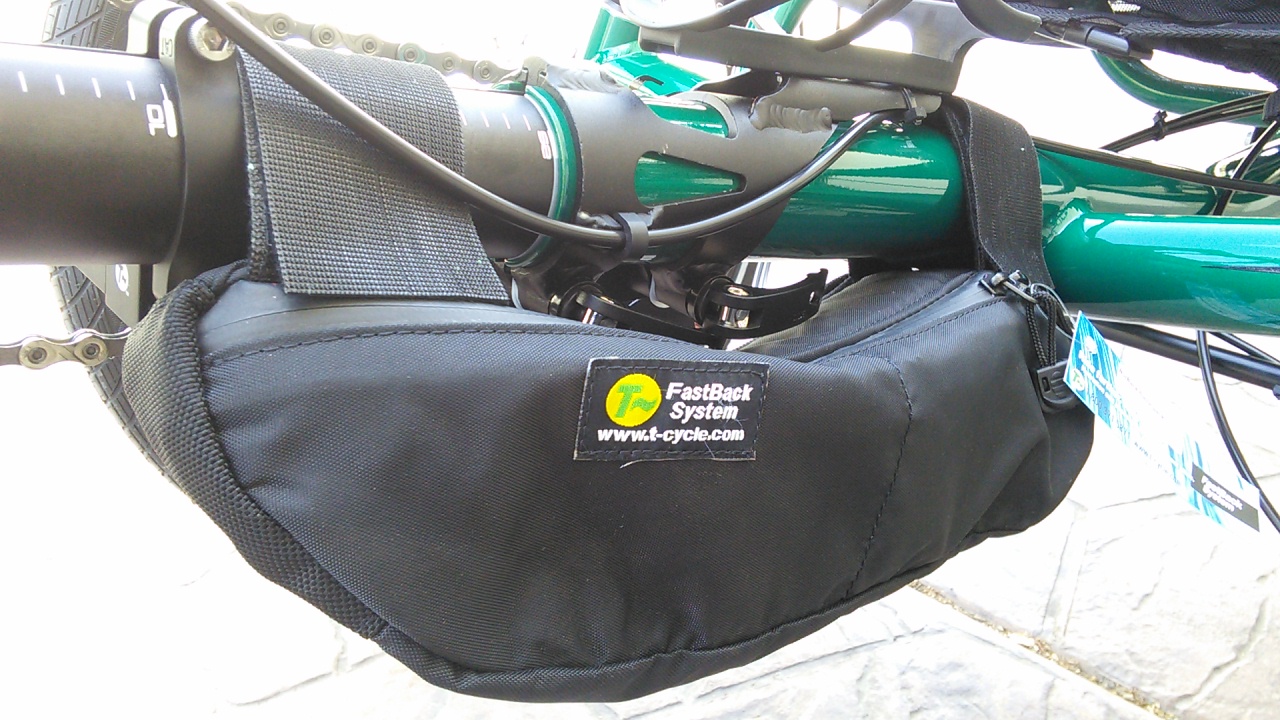 FastBack NorBack Frame Pack - Inspired by Texas cycling legend Cletus Lee who provided the idea, and named to honor our head seamstress extraordinaire, the NorBack is a tool pack and more. Inside, a big grippy holder secures a Topeak Morph or other mini-pump, with room for tools, arm warmers, or even a light jacket.

---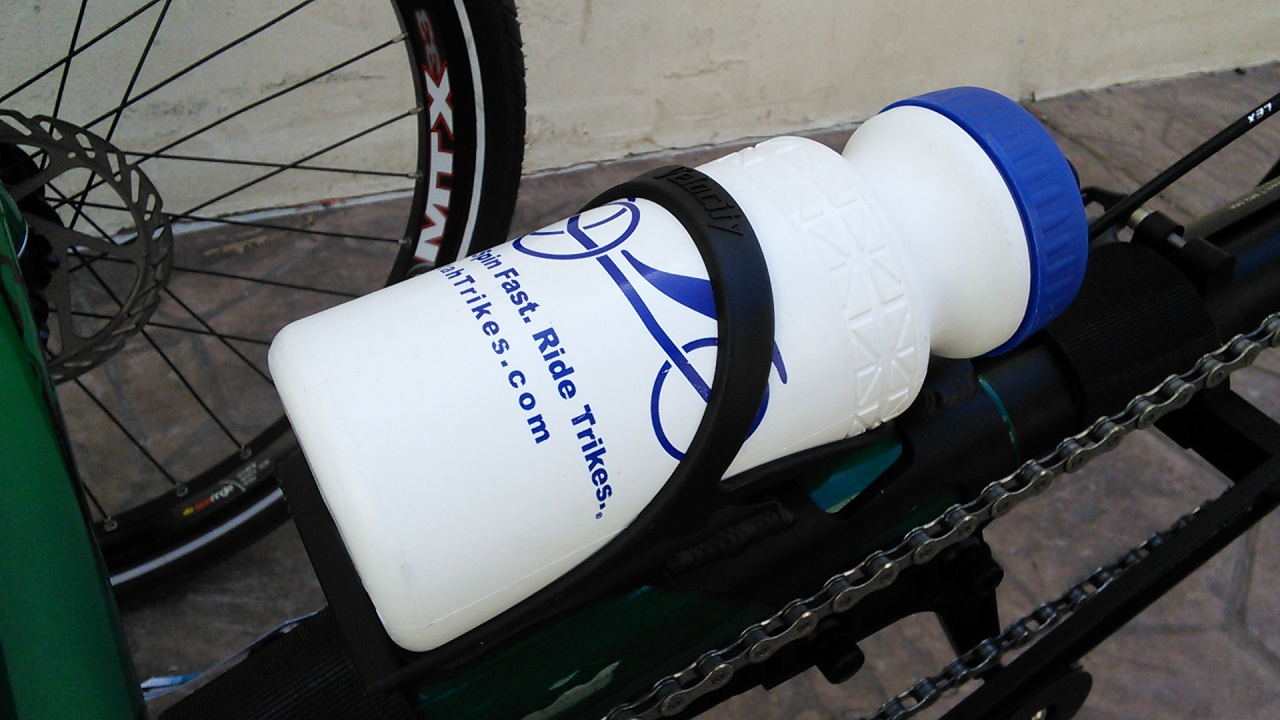 Utah Trikes Water Bottle - Blue - Utah Trikes BPA-free water bottle. Reusable. Recyclable. 28 oz. of hydration. Fits standard bottle cages

---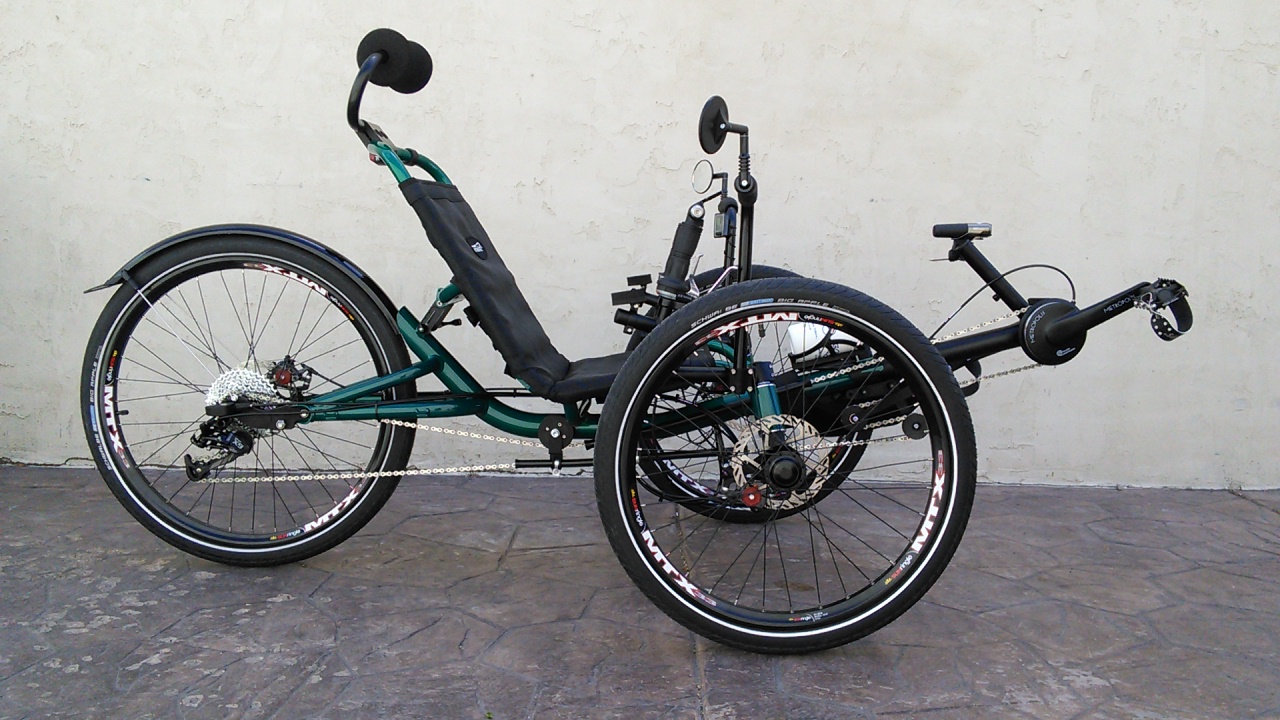 ---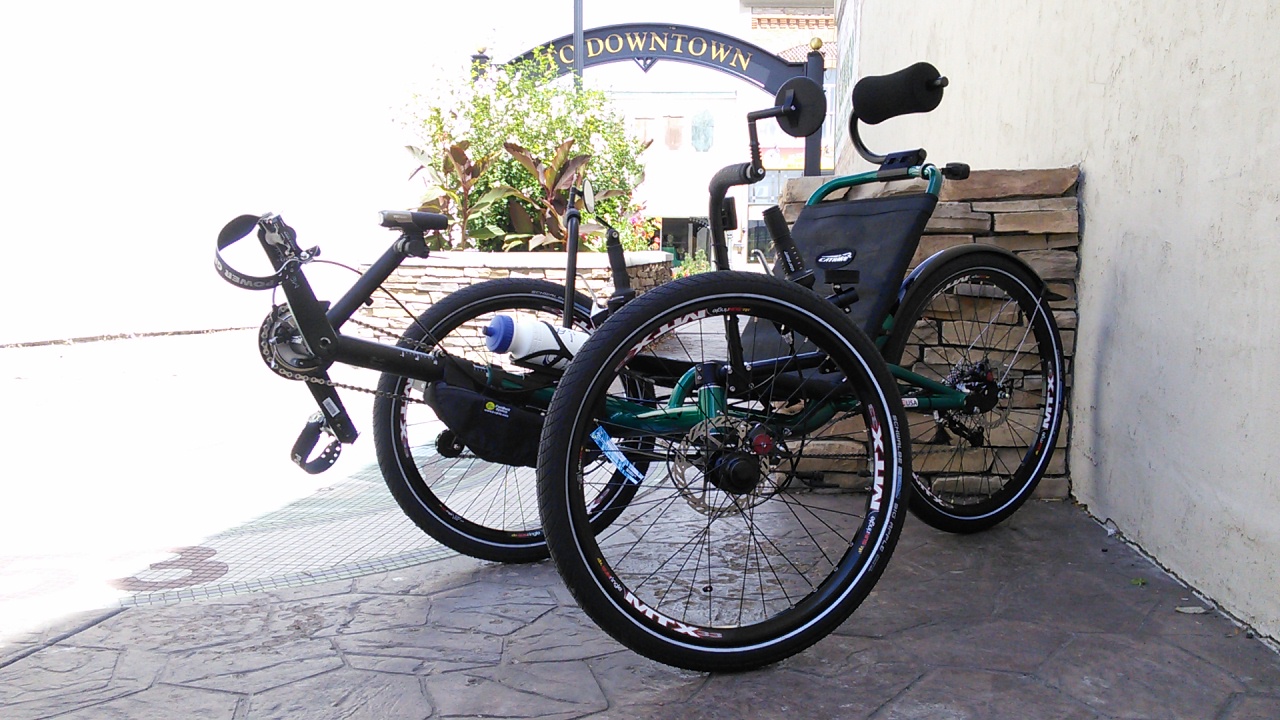 ---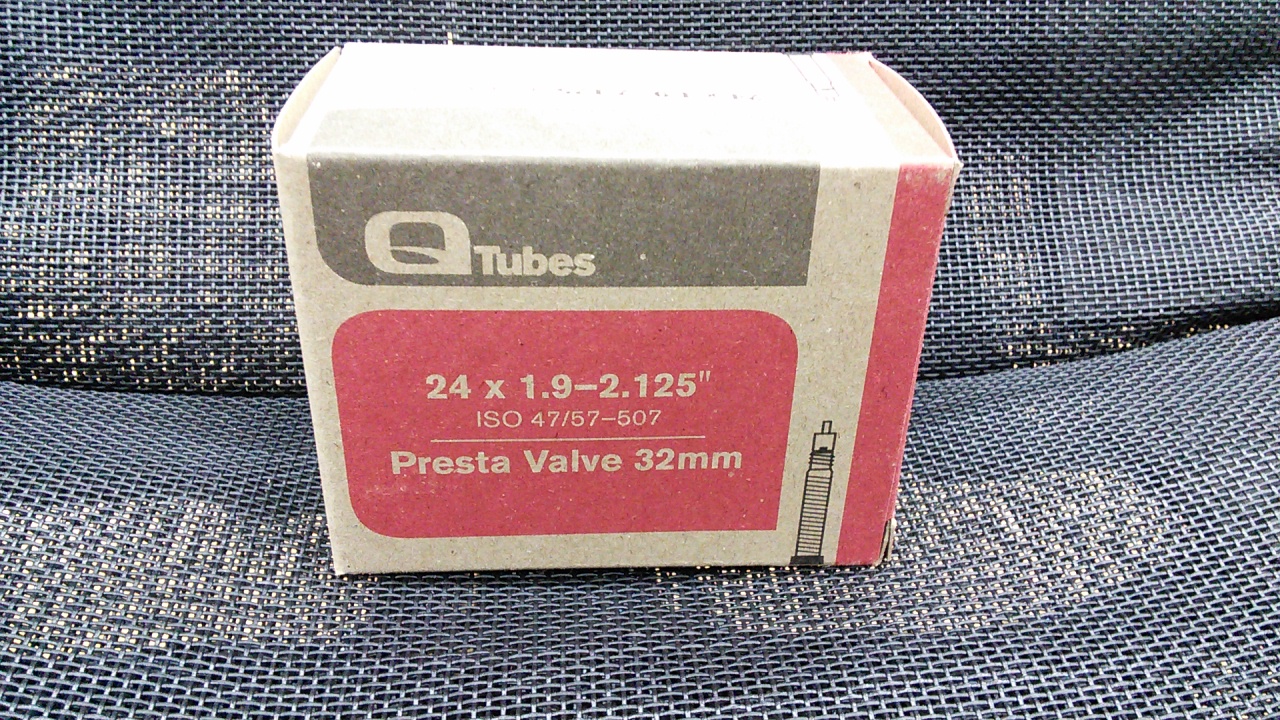 Q-Tubes 24x1.9-2.125 Presta Tube - REPLACED WITH Teravail Standard Presta Tube - 24x2.00-2.40, 32mm

---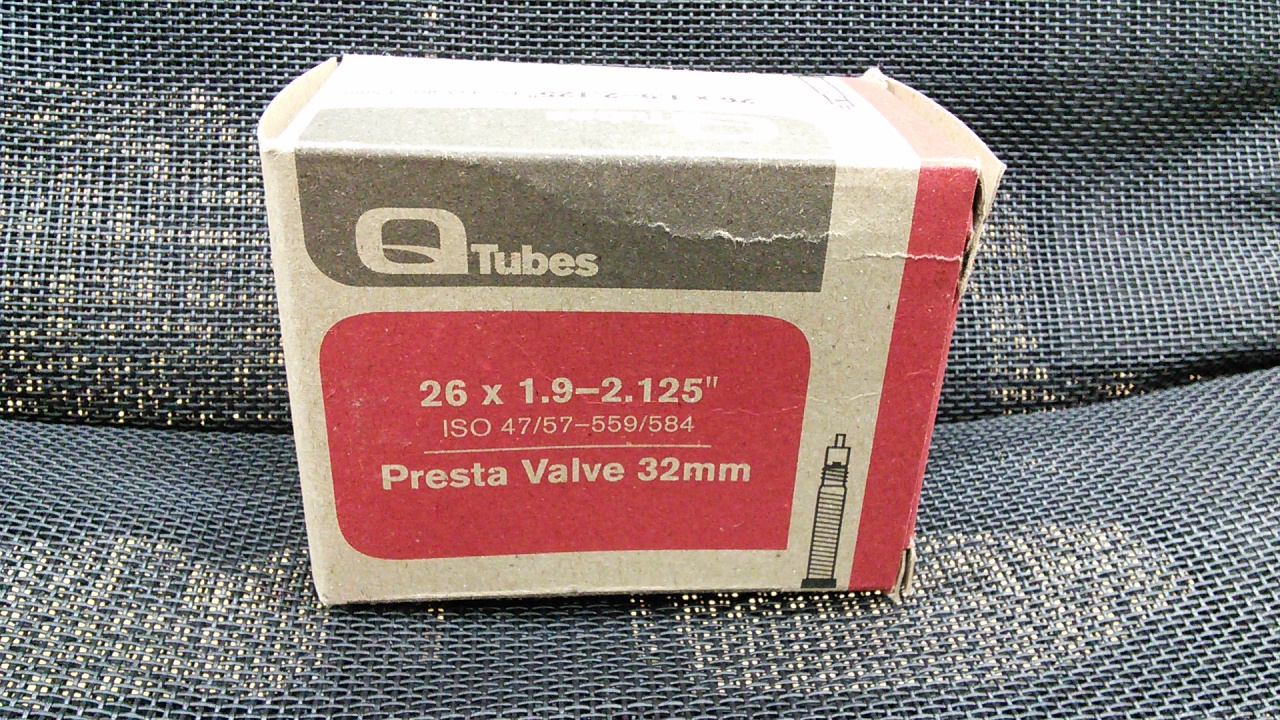 Q-Tube 26x1.9-2.125 Presta Valve 32mm -

---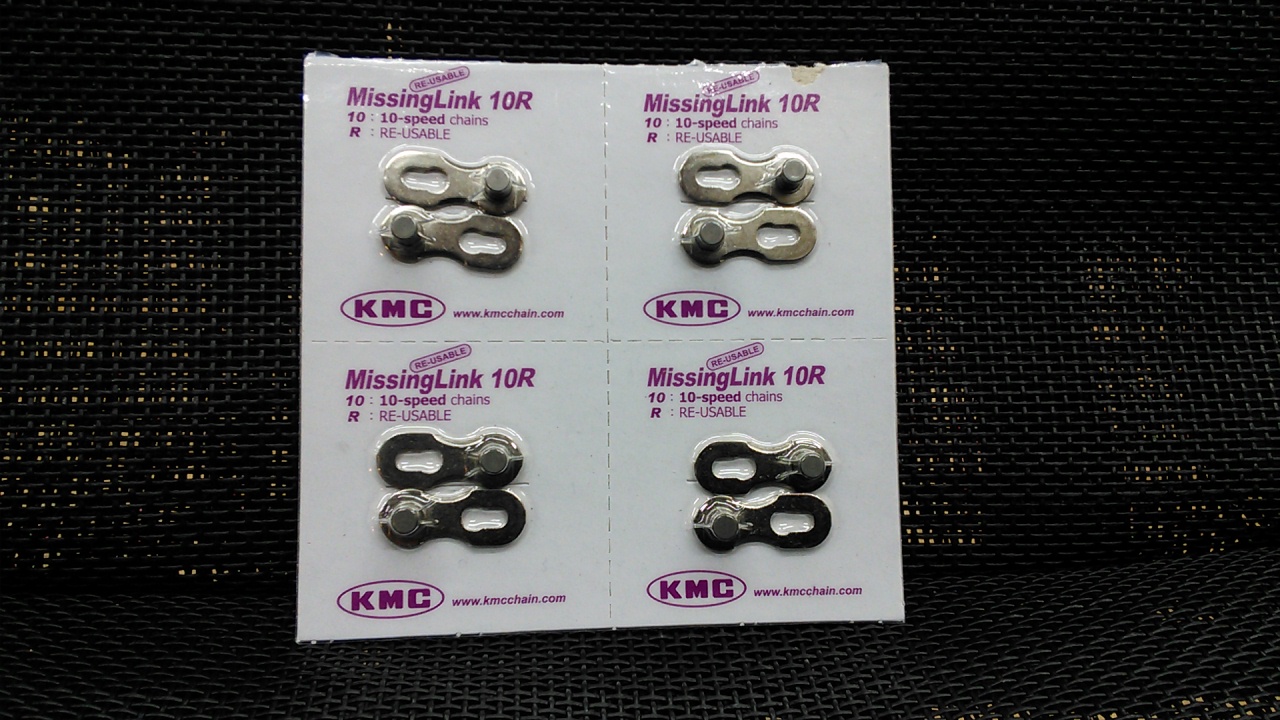 KMC Missing Link 10R - For 10 Speed Chains - KMC Missing Link connectors are reusable quick link for use on new chains or to keep in your seat bag for an emergency repair. -No tools needed -Not compatible with Campagnolo chains -Full nickel plated for corrosion and abrasion resistance -Width: 5.9mm

---