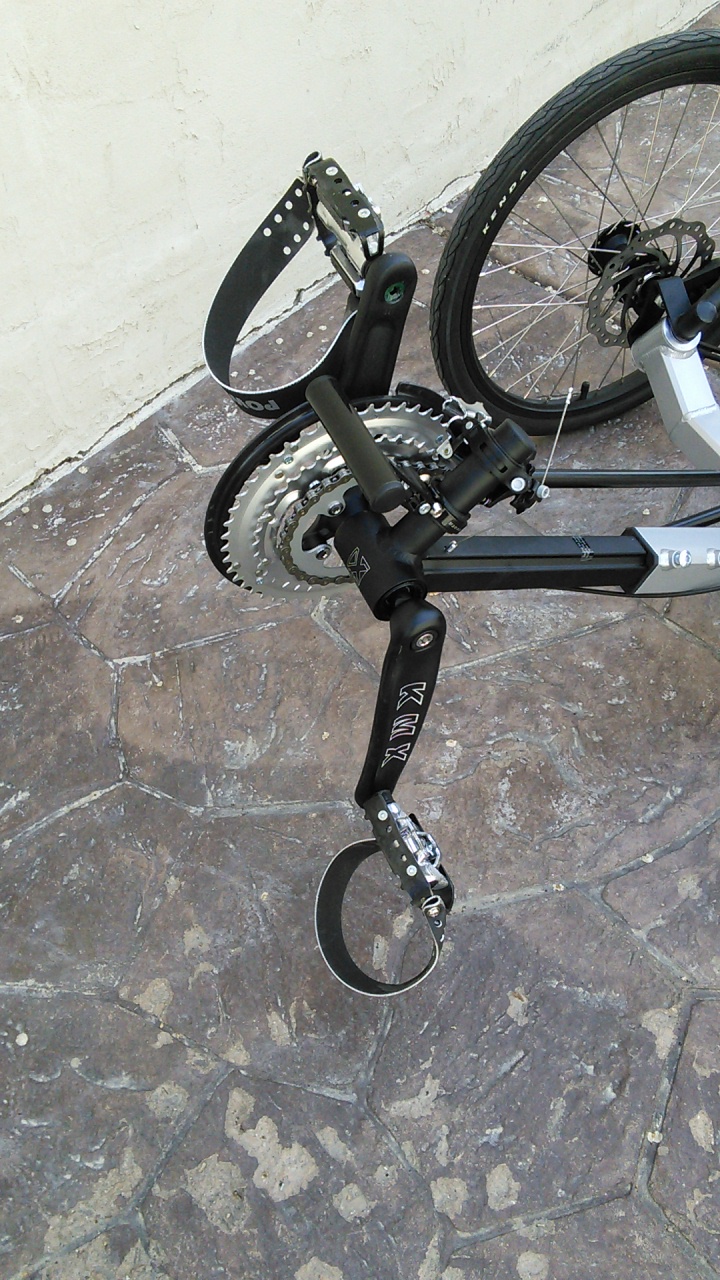 Power Grips Extra Long Pedal Straps (375mm) with Hardware - Black
- Power Grips provide a hands-free, easy-exit way to increased power for all levels of mountain bike, road and recumbent riders.
---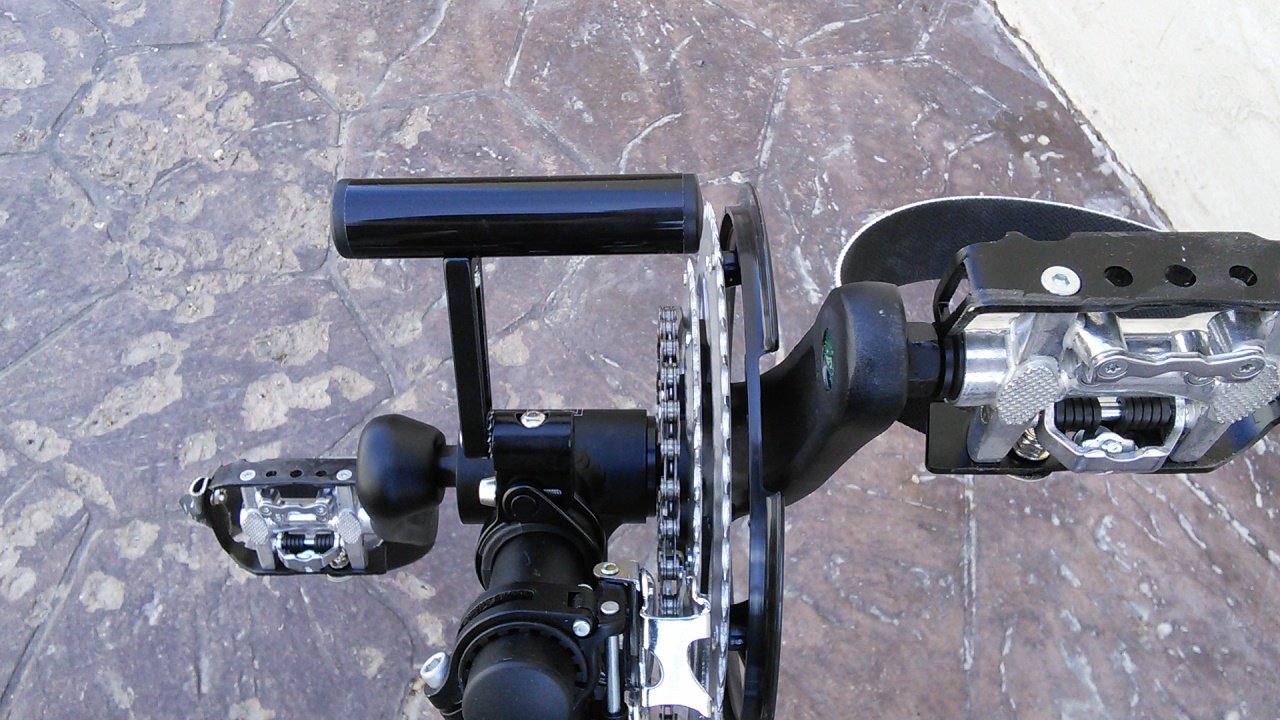 Minoura SwingGrip Accessory Mount Holder - The Minoura SwingGrip is a favorite accessory for recumbent bicycles and tadpole trikes. The most popular use is to mount it on the derailleur post on the recumbent trike boom. An easy way to add headlights or a computer display.

---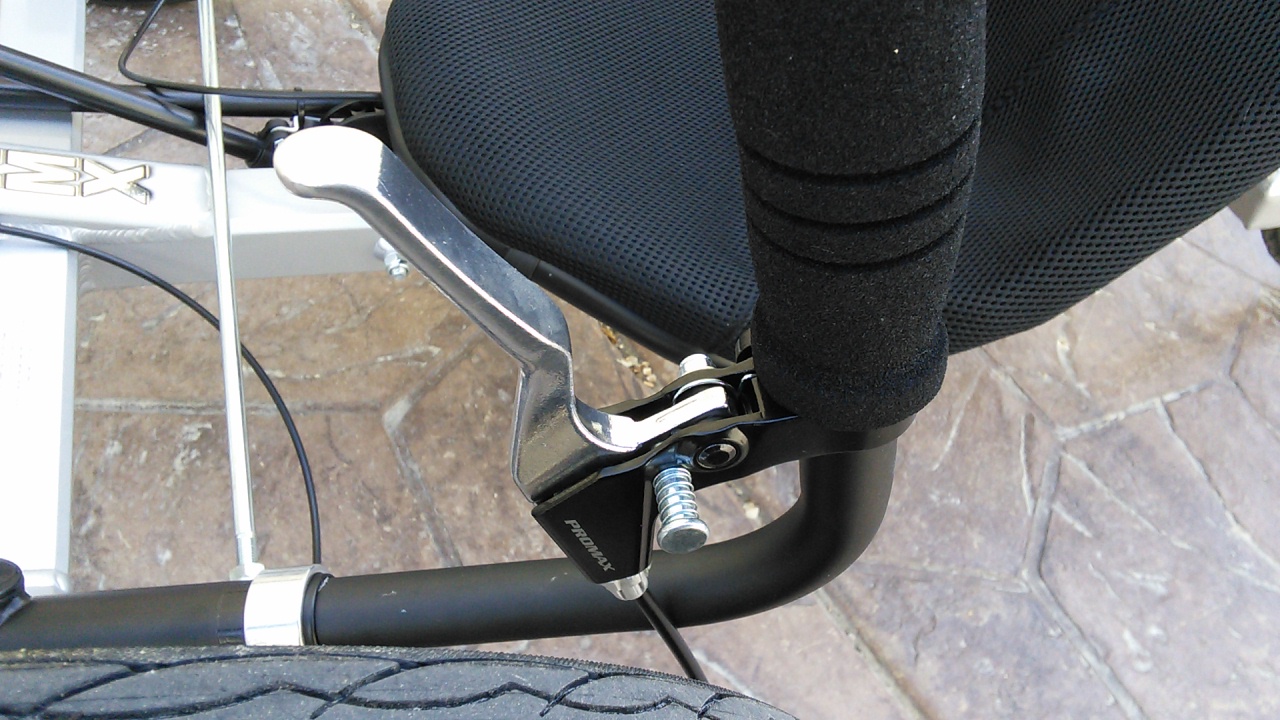 SunLite Locking Brake Lever Set - These locks act as parking brakes and replace having to use parking straps. Forget worrying about your trike rolling away, especially with two locking brakes instead of just one.

---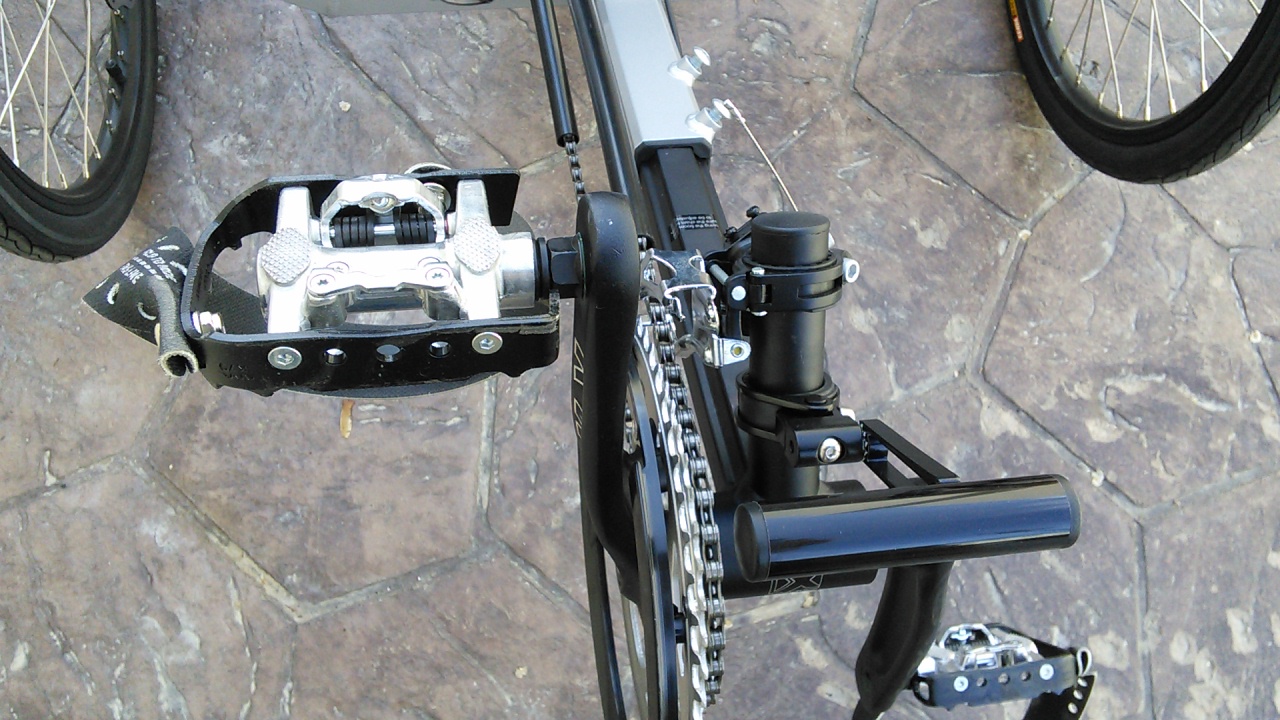 Clipless Pedals - -Forged alloy body -Chromoly spindle -Shimano SPD compatible -Flat side with rubber insert for traction -Toe clip compatible on non-SPD side -420g pair

---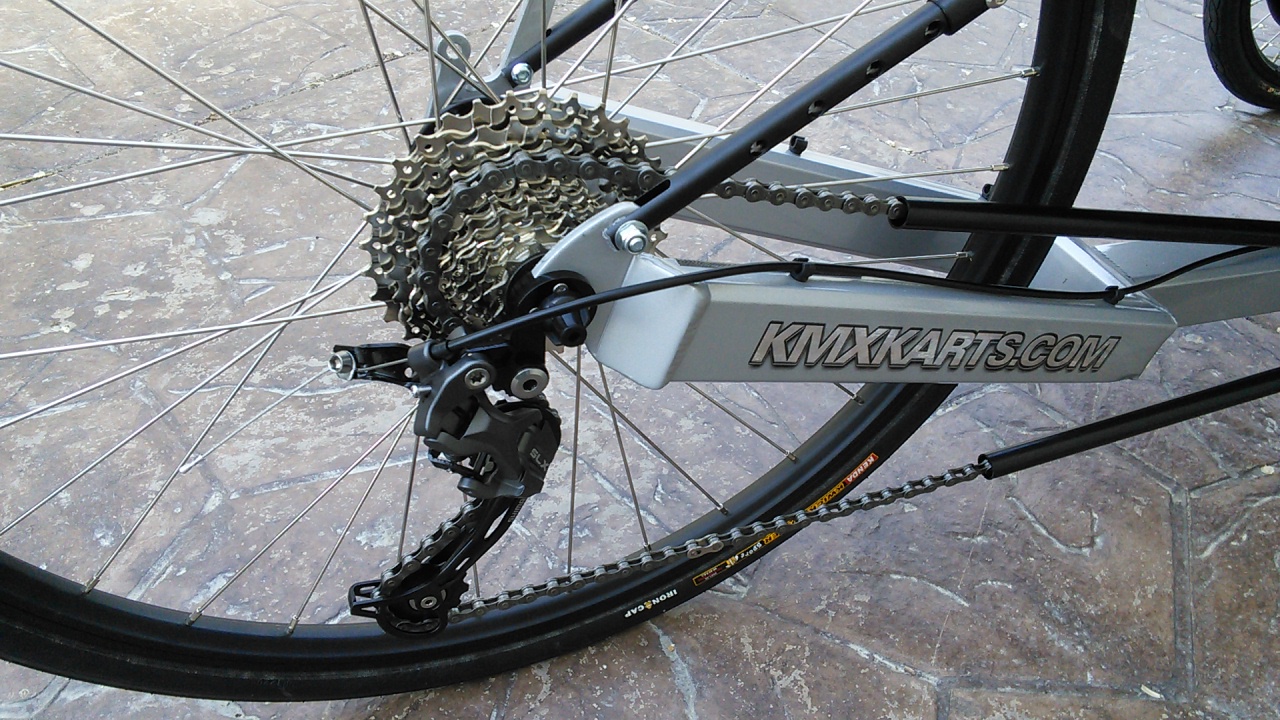 8-speed, Deore SLX, Microshift Bar Ends, YBN Chain, 850 Cassette -

---
---