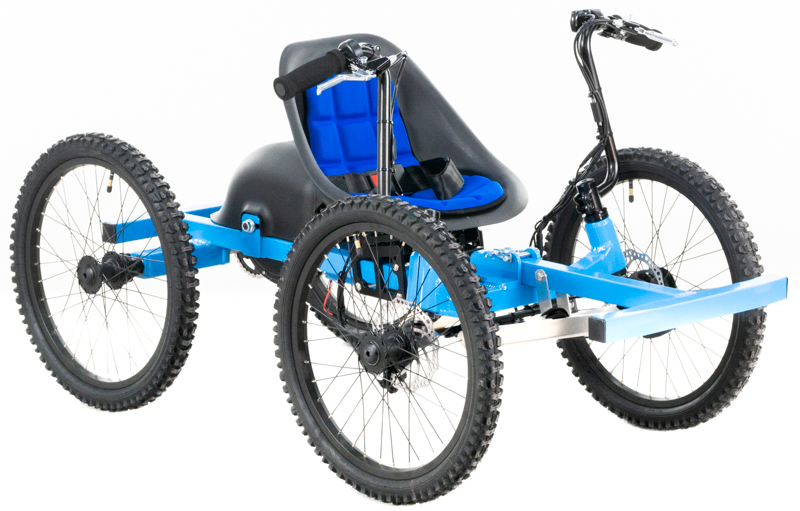 Starting at $2599
Availability: 10+ In Stock
When Zack asked us if we could make a smaller version of the popular Notawheelchair Adult Rig, we said - Heck Yeah! The NAWC Kids Rig is easy to use, adjustable, and designed to be a safe way to let your kid ride on trails with the family!
Shopping for a child sized off-road wheelchair can be frustrating; they can cost as much as a car or are super slow. But that's where Not a Wheel Chair comes in!
This is the Kids Rig!
Something that's quick and light with a super long range; built specifically for smaller humans with mobility impairments. We'd like to introduce the 'Not-a-Wheelchair' Kid Rig!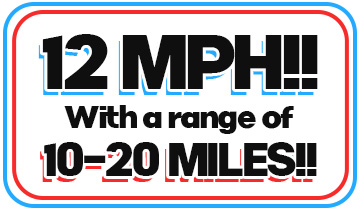 A fully electric, super quiet, accessible four wheeled bike that has a top speed of 12mph with a range of about 10-20 miles. Manufactured entirely here at Utah Trikes!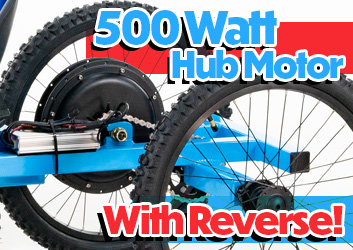 NAWC's goal is to provide something that is powerful, capable and affordable. We hope you enjoy it! Be safe! Wear a helmet! - The Kid Rig has a removable bumper for easy front access – and three power levels – Walking – jogging – and a 10-12mph top 'biking speed' to keep up with friends.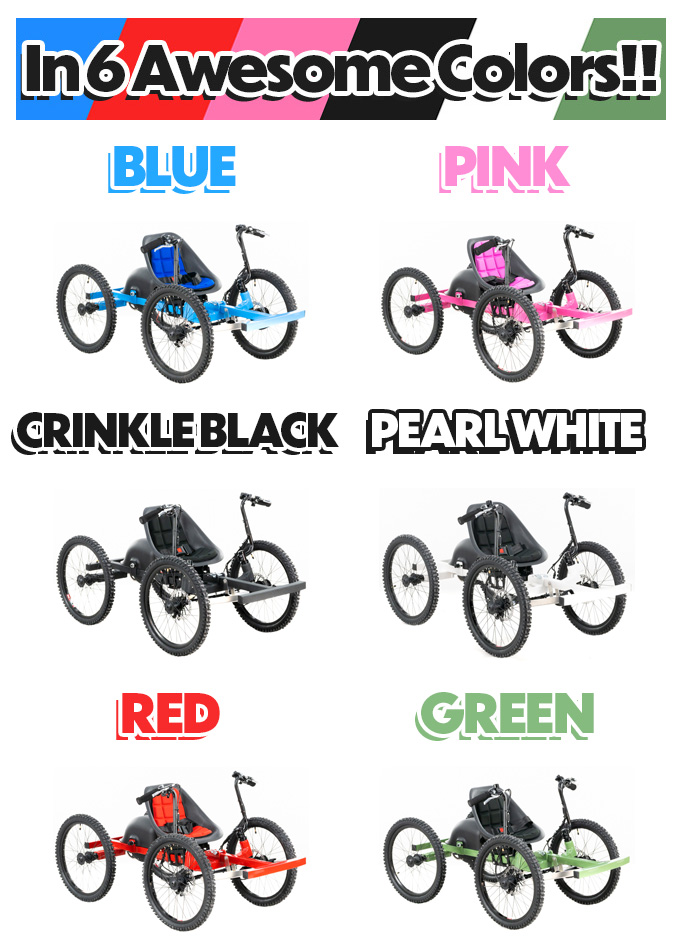 Detailed Specifications

Trike Weight
75 lbs
Total Length
4 ft 8 in (4 ft with bumper removed)
Total Width
29 in
Ground Clearance
7 in
Seat Width
13 in