Utah Trikes Blog


We keep several blogs for different types of information. The blog here on UtahTrikes.com is mainly used to publish new trike products and keep you informed about upcoming events. If you are interested in our day-to-day happenings we recommend liking us on Facebook.
What a way to start the year!
What a way to ring in the new year. As we start into 2014 we have never been so busy - and we aren't slowing down!
Over the past year we have experienced some major changes here at Utah Trikes and all for the better. We have expanded our trike catalog and now carry over 50 different trike models. We also welcomed two new trike manufacturers to our line up - Top End and Trisled.
We have also made some MAJOR changes in our custom trike options. We doubled our custom color options in 2013 and expanded our upgrade catalog to include even more awesome components.
Also we have recently updated our trike customizer too! You now have more flexibility and even more upgrade options. It is easier than ever now to build a completely custom trike.
---
Preorder Order the KMX Kompact
We are all incredibly excited for the arrival of the new KMX Kompact. Our first shipment is on it's way, but we couldn't wait any longer. You can now PREORDER the KMX Kompact and Kompact R and get it before Christmas.
Also just in time for the holidays we are receiving a new shipment of the KMX K3. Preorder today and be the first to get it before the holiday.
---
Catrike Winter Promotion
For a limited time starting November 1st thru December 31st, 2013, you can save $200 off any Catrike model by choosing a Candy color and $100 off any other color. Candy colors include: Candy Red, Candy Blue, Candy Green, and Candy Purple. For all of our other colors check out or Color Shop. We have updated our customizers to choose which color you want.
$200 off Neon Sun Trikes Undoubtedly you've noticed all our bright neon colors. Now you can save $200 off when you order a Sun EZ-Tad DLX simply by ordering it in a Neon/Fluorescent Color!
Check out the Color Shop and see some examples of our Neon Pink Orange and Yellow Custom Trikes.
Check out the Catrike Annihilator! Sometimes bigger really is better, and the new Utah Trikes Custom Catrike Annihilator proves it! 24-inch front wheels, 26-inch rear wheel, and 81 Gears! and with our promo pricing it is only $2500!!!! For real!!
---
Pink Trikes for the Cure!
We all know someone who has been affected by breast cancer. 1 in 8 women will diagnosed with breast cancer during their life. Breast cancer claims more than 40,000 lives per year, but with early detection and regular screenings we can beat cancer!
October is National Breast Cancer Awareness month. Till the end of October, take $50 off any trike. All you have to do is show your support of breast cancer awareness and order it in Pink!
Call us for details, and then call your Doctor and schedule a breast cancer screening. Early detection saves lives.
---
Countdown to Huntsman
The 2013 Huntsman World Senior Games starts on October 7th! We are so excited for the games and to meet all of the amazing athletes who will be participating. We are especially excited to watch Cowboy Action Shooting! We are honored that we are able to sponsor the athletes this year.
We have several activities planned during the games including lots of giveaways (including a trike!), rides, and other fun.
Come down to St. George and watch as thousands of athletes compete in dozens of events. There is so much to see and do. For more information visit the Huntsman Games website and make sure to visit us. We will be in the Dixie Center and in the store throughout the entire length of the games. More than likely you'll see us around town too. We can't help it, we love to ride trikes!
---
Million Miles at Miller
Our good friend Michael Downey will be riding our Utah Trikes Rotovelo at this years Million Miles at Miller!
The event takes place at Miller Motorsports Park this Saturday. Riders of all ages and skill levels are welcome; as are all bicycle types (recumbent, mountain bikes, beach cruisers, unicycles & racing bikes).
All proceeds benefit Special Olympics Utah and Larry H. Miller Charities.
Come support all the riders and watch Michael as he completes 100 miles in the Velo! We will be there to show our support so make sure you come say hello.
---
2013 Summit Challenge
Summit Challenge is a community cycling event for cyclists of all ages & abilities. 30+ Wounded Warriors will join us for this ride alongside 100+ cyclists with a disability.
This event directly supports adaptive recreational programs at the National Ability Center. The National Ability Center is committed to the development of lifetime skills for people of all ages and abilities by providing affordable outdoor sports and recreational experiences in a nurturing environment.
We are proud and excited to participate in this years Summit Challenge in Park City to help raise money for the National Ability Center.
Come and show your support for these amazing athletes in Park City on August 24, 10:30am-4:00pm.
---
Tour of Utah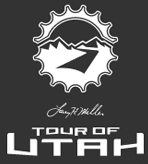 We are proud to be an official sponsor of the 2013 Tour of Utah. Payson is the host city for the third stage of the race and we are excited to be a partner for this epic bike race.
We will be at the Payson Memorial Park Finish Line on Thursday August 8, and we want to invite all of you to come join us!
Deemed America's Toughest Stage Race, this is truly a unique and amazing experience. Make sure to check out the Tour of Utah website and learn more about the race and the incredible racers.
Bring the whole family to watch the FMX Pro-Tour Motocross Stunt show. Other fun activities for the kids are free face painting, train rides, bounce houses, and so more!
See you at the finish line!
---
Thoughts on the Sun EZ Tad SX
Most people think you need to spend a lot of money in order to get a reliable, comfortable, and fun trike. Iím going to tell you about a trike that dismisses this myth. Iím Talking about the Sun EZ Tad SX trike. This trike combines value, comfort, and durability to give you years of enjoyable riding.
Comfort.
The first thing you will notice is the combination of a gel bottom and a mesh seat back. This provide a very comfortable ride, with exceptional bump absorption from seams, and bumps in the road.
The mesh back will help keep your back cool, with very good airflow, and an adjustable angle to allow for fine tuning depending on rider preferences.
The seat position on the frame is adjustable as well, to allow for fine tuning of the leg length, or adjust between different riders or getting your perfect leg length. The adjustment is simple, with just two quick release levers which then allow the seat to move along the frame. Two quick releases and ample surface area ensure the seat doesnít not move, even when the levers are relatively loose.
Adjustability.
Comfort, and adjustability correlate in many ways, and the Sun EZ Tad has an incredible amount of adjustability, not only in seat angle, and position, but also in handlebar position.
Seat angle adjustment is handled by a seat of pins, that lock securely in place by sprung levers, so you never have to worry about them falling out, or losing them.
Seat position is adjusted by two quick release levers under the front and rear of the seat.
The frame is protected by a set of adhesive plastic strips that allow you to move the seat endlessly without scraping the paint off the frame.
The handlebars have angle, height, and distance adjustment, giving you total control over your controls.
Value.
Trikes, and bikes alike are often judge by the number of speeds they have, but what it comes down to is quality of components and build quality.
While the Sun EZ Tad is a respectable 24 speed drivetrain, it uses a simple but proven derailleur system, giving the rider enough gear range to cruise at near 20 miles per hour, and climb what normally be pretty daunting hills.
The disk brakes are pretty strong, and will easily regulate your speed coming down any hill. Combined with locking levers to aid in mounting, and dismounting, this trike does not leave you wanting in the realm of convenience.
Quality.
The Sun EZ Tad is a great quality trike. The finish of the paint is top notch, and shines like a trike twice the price. Touch up paint is included for the stock color, but of course a more durable custom powder coating is available through Utah Trikes.
Underneath the paint is a durable Chromoly steel frame, which is re-enforced, and triangulated in the rear end for a strong, yet forgiving ride.
Sun has been building trikes for a long time, and it shows by their use of common, yet reliable cartridge bearing headset, for a long lasting, and inexpensive/easy to repair part if they should ever fail.
As was mentioned before this trike uses a derailleur system, that does require periodic adjustment, and regular maintenance, but is as reliable as that old pickup youíve had since high school.
Rideability.
Rideability can depend on a few things, or the whole trike as a package, and this trike really does give you everything you need to have an enjoyable time out on the paths and around the neighborhood.
The seat is easy to get on and off of, and the controls are adjustable to help the trike fit you.
This increases the fun factor, as you can focus more on enjoying the ride, rather than uncomfy controls much in the same way the ease in seat adjustment helps fit the trike your preferences.
Considerations.
There are many many trikes on the market, and every company wants to tell you why their trike is better. Sun has been producing trikes for a long time, and doesnít rely on flashy advertising. They rely on good quality, budget oriented trikes with an emphasis, on comfort, and rideability.
While you wonít win any races with this trike, you will be able to rediscover cycling in a fun, comfortable, and stable fashion, without breaking the bank.
Get your own Custom Sun EZ Tad SX
---
St. George Grand Opening
Come join us in St. George at our grand opening celebration! Bring your friends and see our brand new store. 412 E St. George Blvd., St. George, UT 84770 There will be free pizza, pictures, demonstrations, and more. Ashley and our top mechanics will be there to help you out and answer ANY question. Join us on Facebook to stay updated and to RSVP! We can't wait to see you all there! If you are already in the area, make sure to swing in and say hello to Matt - our St. George store manager.
---
Results 1 - 10 of 202