The Annihilator is AWESOME! And, this one is even AWESOMER!!! Check out the rear disc brake and the lighting kit! Wowza! And, what if Griff gets thirsty? No problemo, he's got TWO water bottle cages. Carrying stuff is no problem either with the rear cargo rack. OH, check out that cool integrated rear fender too!!!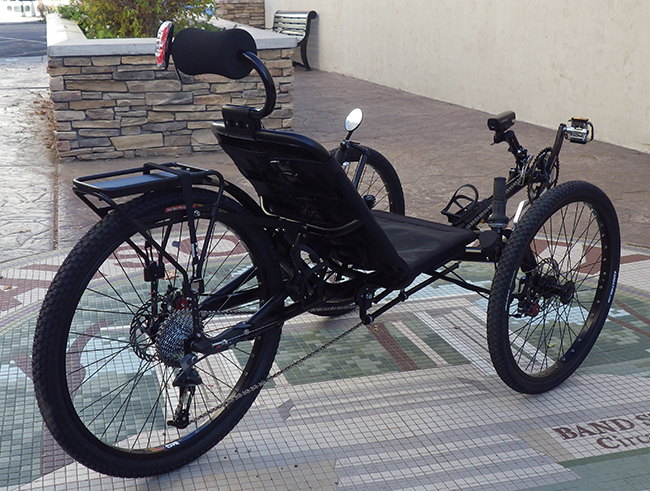 Man, those big wheels are cool looking! Kenda K-Rad tires are good for the road or the dirt.
---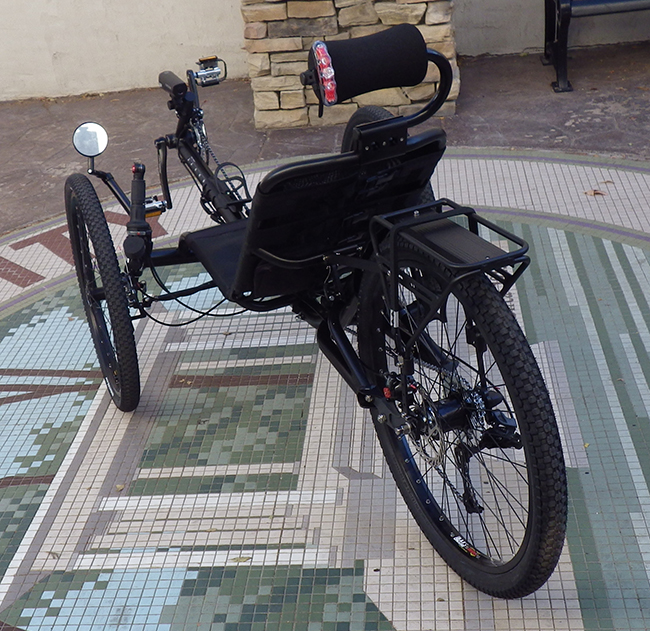 Utah Trikes Adjustable Aluminum Cargo Rack - This adjustable rack can be used on many trikes. It includes a variety of hardware and is very adjustable.

The Cateye Rapid 5 Taillight is mounted on the highest point of the trike for maximum visibility.
---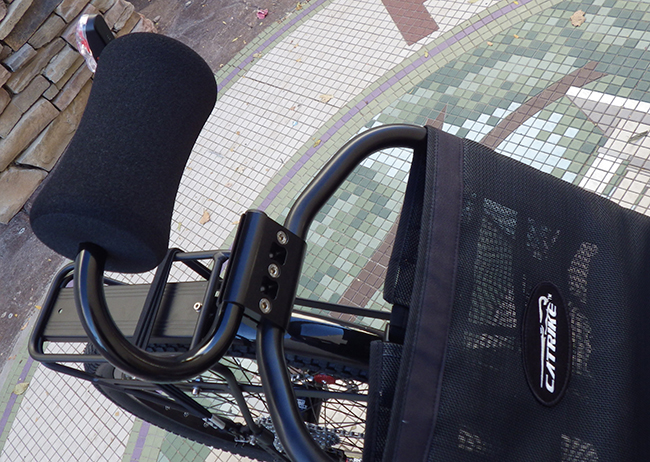 UTCustom Adjustable Super Headrest - Serious riders want serious comfort. That's why we created the Super Headrest. Our headrest is adjustable and functions as an additional support for your shoulders, neck, and head.

The Super Headrest is Super comfy!
---
---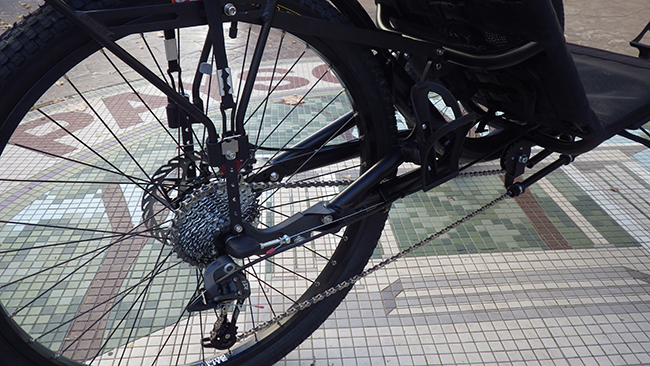 ---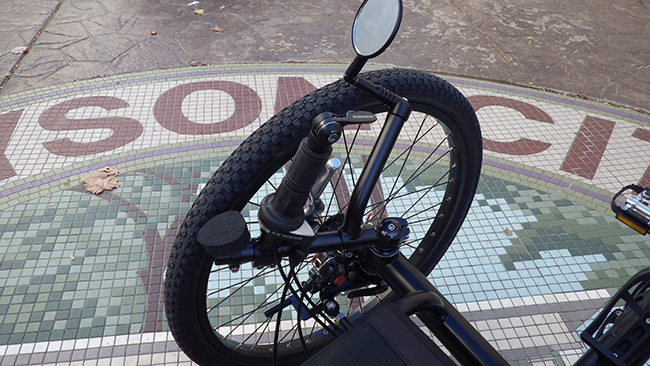 Catrike Mirror/Computer Mount (Left) - A mount that attaches to the lower handle bar for the use of a mirror or a bike computer display. Angled forward to work on the left side.

---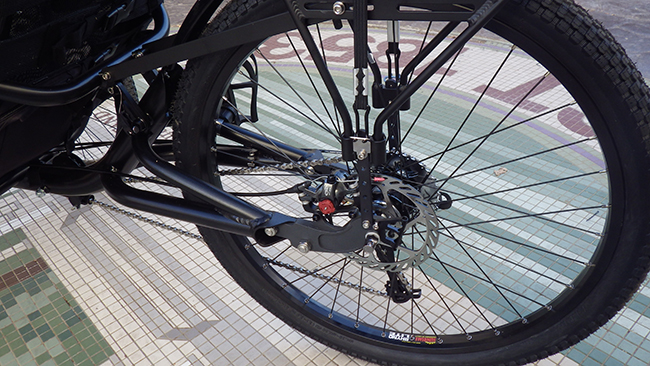 Avid BB7 Rear Disc Brake Kit with Locking Brake Lever - Do you want a usable rear brake and not just something to keep the trike from rolling away? This kit adds a functional brake lever so you have total control. The lever features a locking pin so it doubles as a parking brake. We recommend combining this kit with our double-pull lever for the front brakes.

The optional Avid BB7 Rear Disc Brake works as a drag brake and as a parking brake. Oh, the Annihilator is so much fun!
---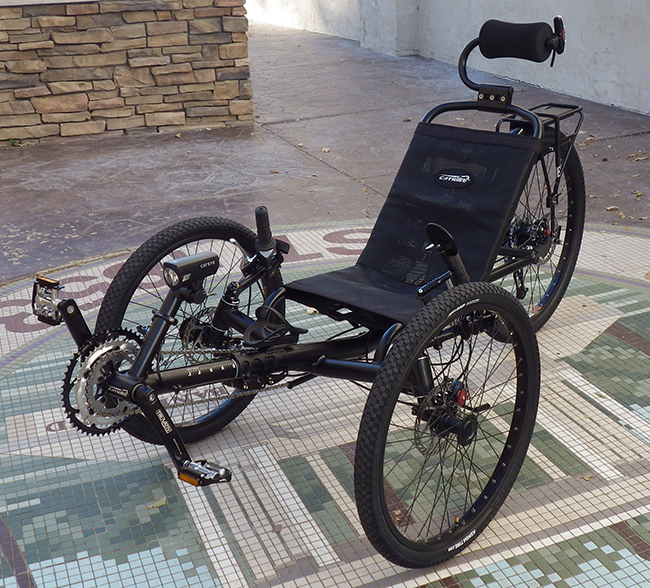 The Annihilator features a high seating position and it's comfortable too! Did we mention it's made in the USA!
---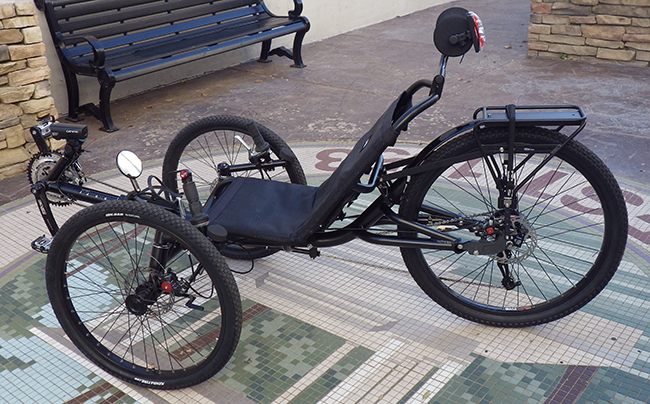 ---