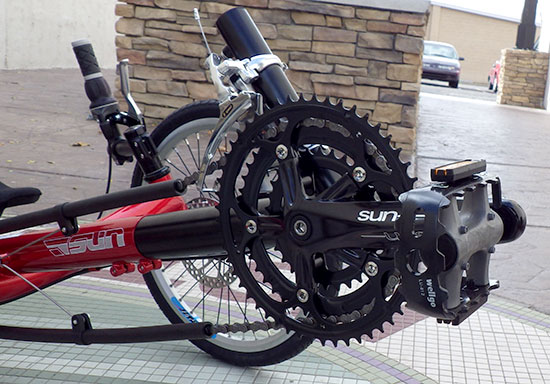 Stock components include 27-speed gearing with a Sun triple crank and the very nice Wellgo platform pedals.
---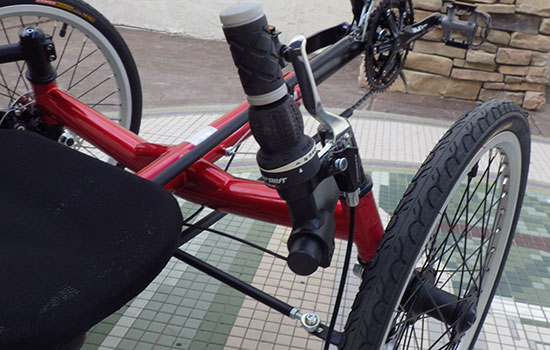 The T3 CX comes stock with the Promax locking brake levers to keep you trike from rolling on you when parked.
---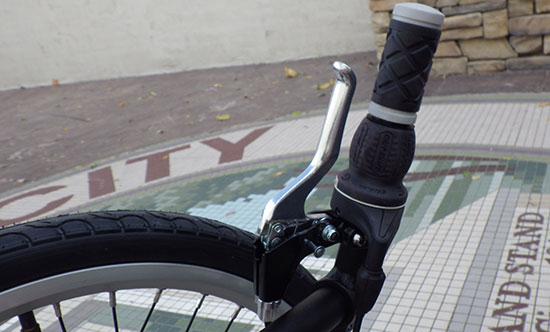 ---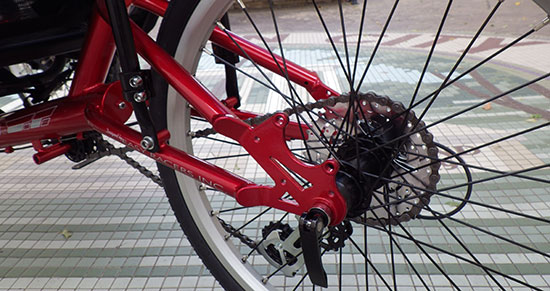 This trike is ready to accept a rear disc brake. Its nice when the manufacturer lets you choose.
---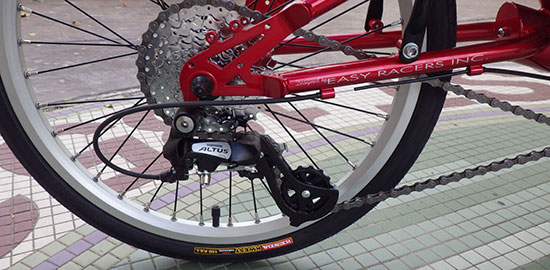 The Shimano Altus 8-speed rear derailleur is a reliable gear system that just works.
---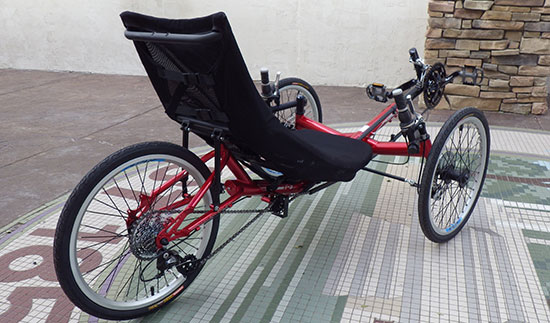 ---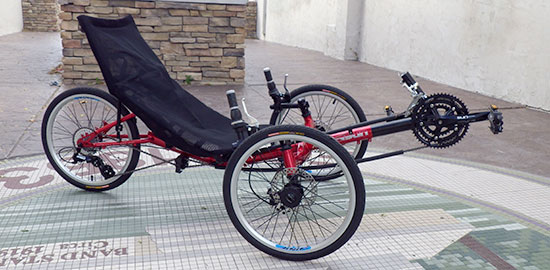 ---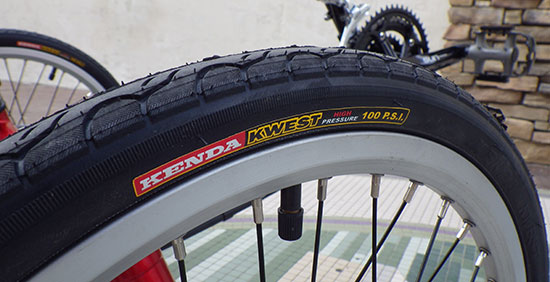 The Kenda Kwest 100psi tires are fast and puncture resistant.
---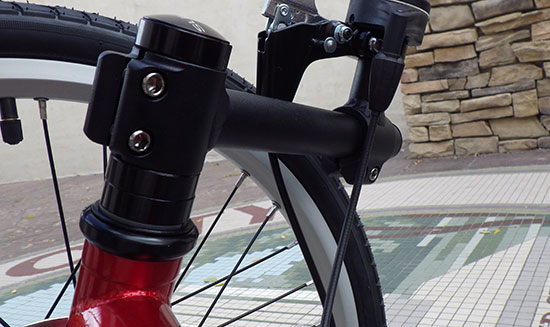 The direct steering handlebars are super adjustable. A unique feature is that they can be set at one of four different heights. Width is adjustable with the double-bolt clamps. The tilt and reach is also adjustable for the ultimate comfort.
---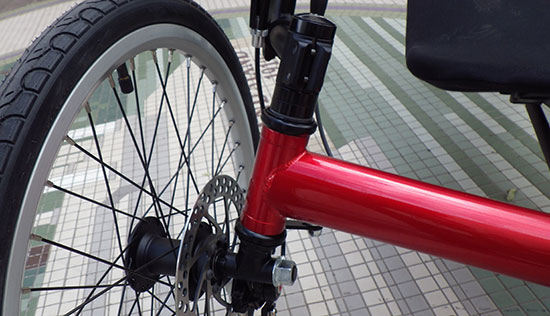 The steering pivots use standard cartridge ball bearings for always-smooth steering.
---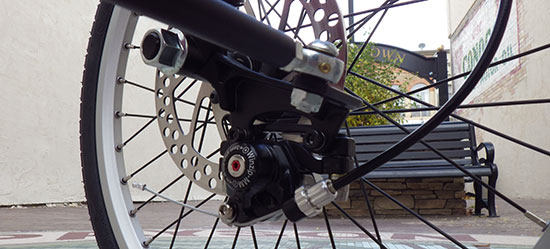 The Winzip brake calipers are floating so they squeeze the rotors from both sides evenly.
---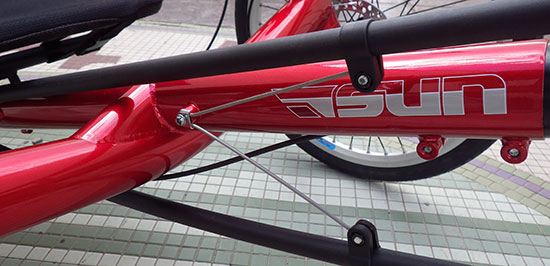 Chain tubes on the top and bottom keep your pants clean. The tubes are easily adjusted to get maximum coverage once the boom length is set.
---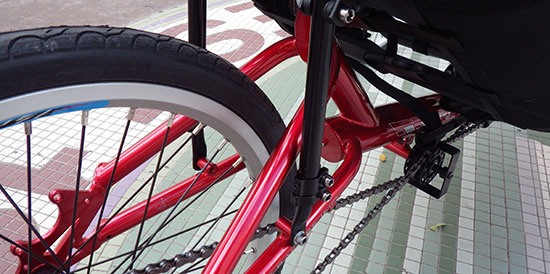 ---
The T3 CX features locking seat struts that allow an infinitely adjustable seat angle with no rattling. There are no pins to fall out and all bolts are loctited.
---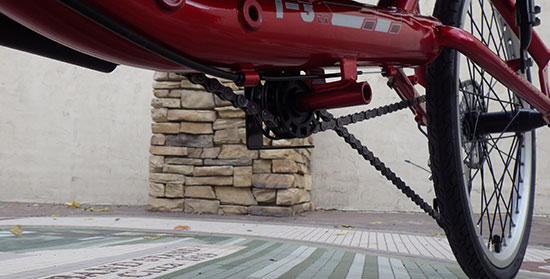 The chain is guided in the rear with two floating idlers so the chain lines up better with the sprockets.
---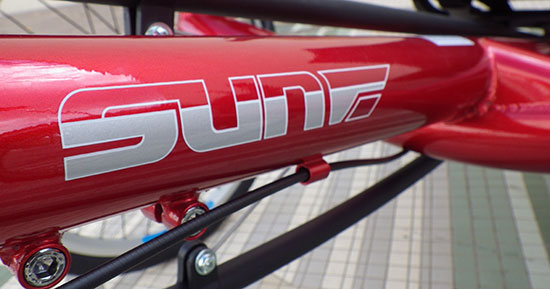 The adjustable boom is secured by two bolts at the front of the frame. The gussets on the cruciform are your first indication of how strong this frame is.
---