If delta trikes are your thing then don't pass up a spin on the EZ-3 USX HD. HD means "Heavy Duty" and everything about this trike is beefed up. It can handle riders up to 400lbs and is adjustable to fit just about anyone smaller. There is a lot of attention to detail here, and you can tell it is made by a company that has been making bikes for a long time.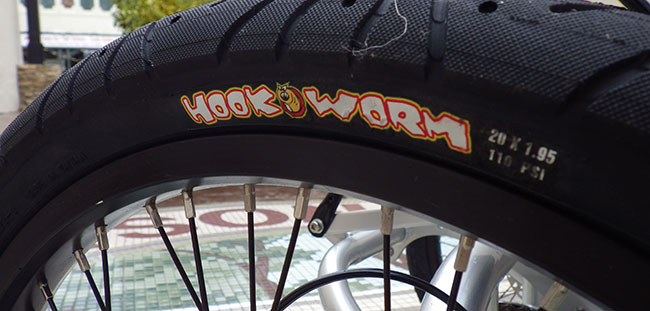 Starting with the tires, it has 1.95 wide Maxxis Hookworms. These tires are comfortable with plenty of traction and rated at 110psi they can handle the speed.
---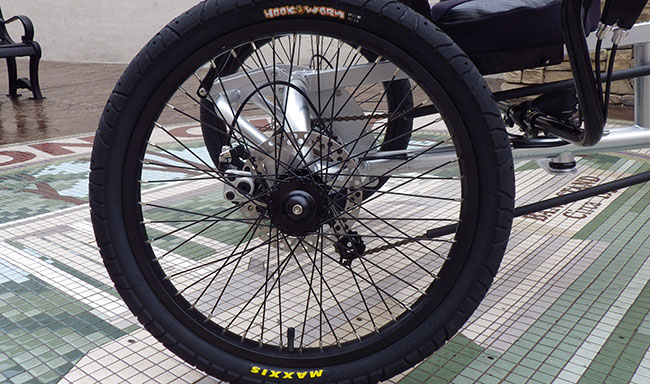 If you are going to claim a 400lb weight limit you better stand behind it. HD here means double-wall rims and 48-spoked wheels.
---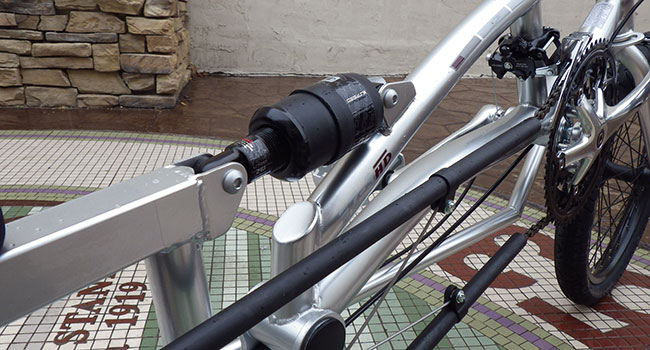 The HD features a unique suspension system that absorbes the bigger bumps. In the middle of the frame there is an adjustable coil-over shock.
---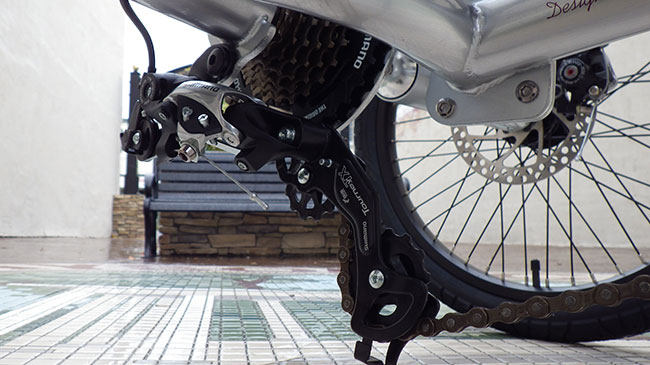 With 21-speed gearing and the Shimano Tourney rear derailleur the HD can climb hills with ease and cruise the city streets at high speed.
---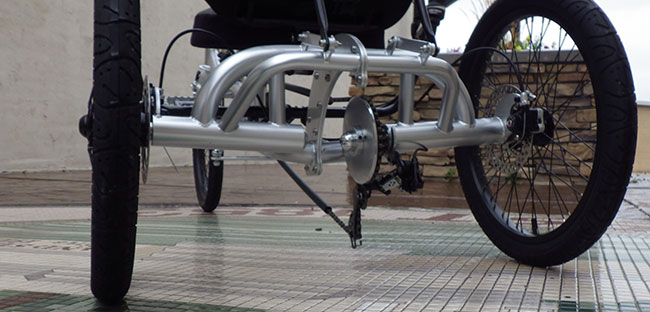 The rear wheels are cambered for stability in the turns.
---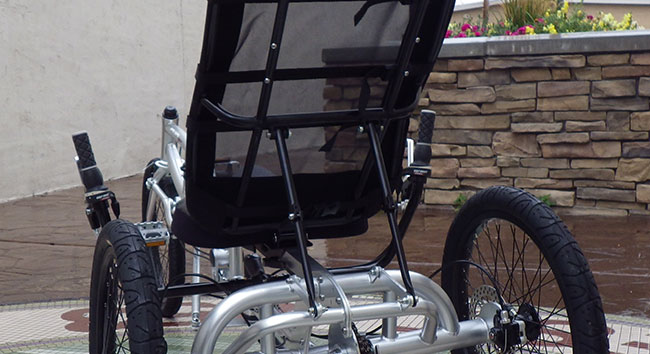 The seat uses two struts that can be set to adjust the seat angle. The struts are infinitely adjustable with clamps so there is no rattling.
---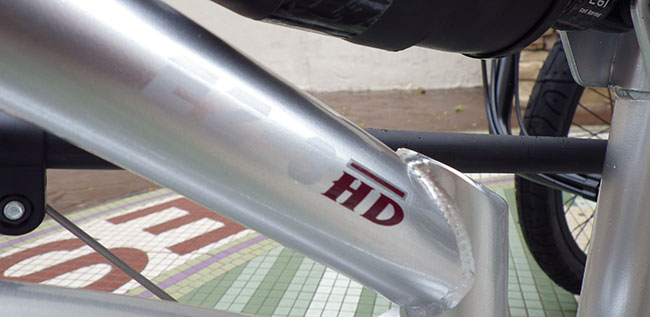 The frame is TIG welded and the quality is beautiful.
---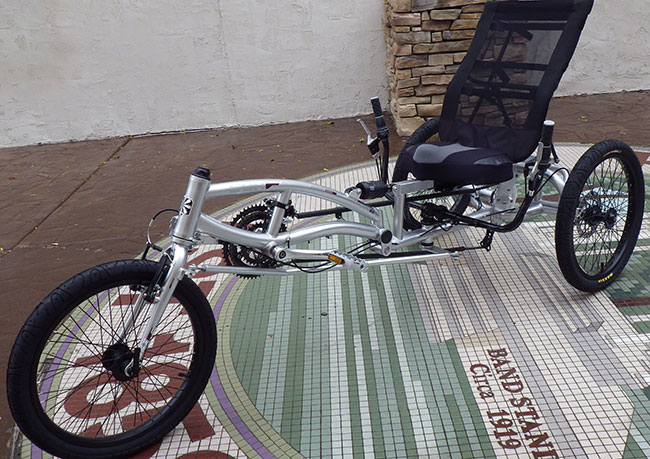 The frame design gives the HD a "chopper" look.
---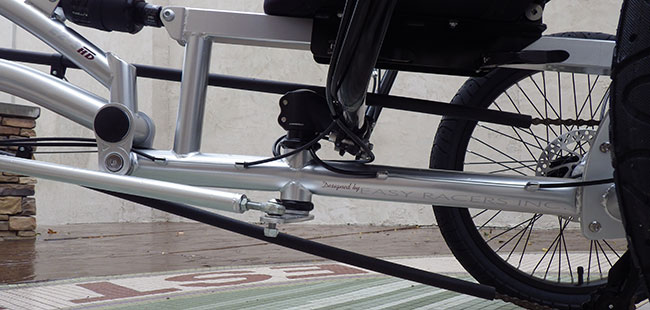 The underseat steering pivot is very robust. It is supported with two ball bearings and features adjustable clamps to set the position.
---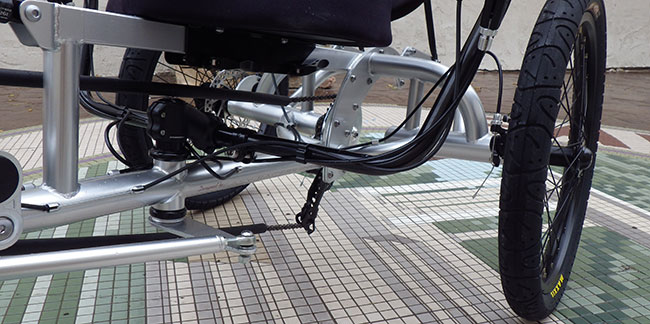 The seat position can be easily adjusted by using the two clamps and sliding the seat along the rail.
---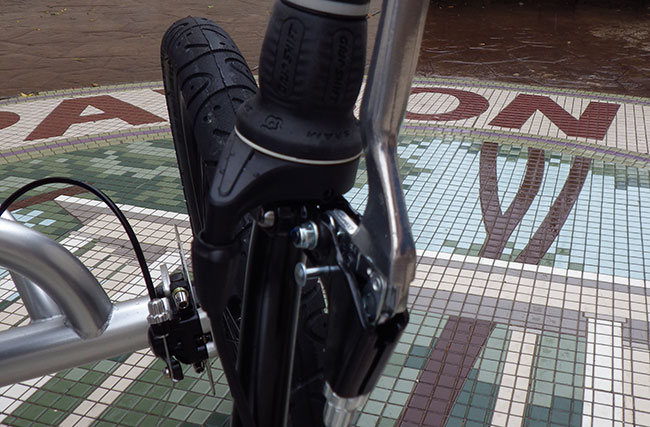 The HD comes with three-wheel brakes and locking levers to make it easy to get on the trike and prevent it from rolling away.
---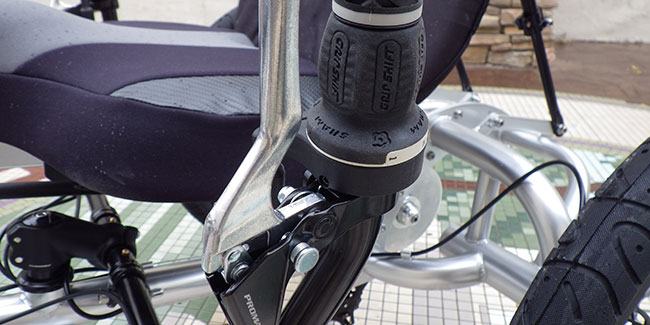 ---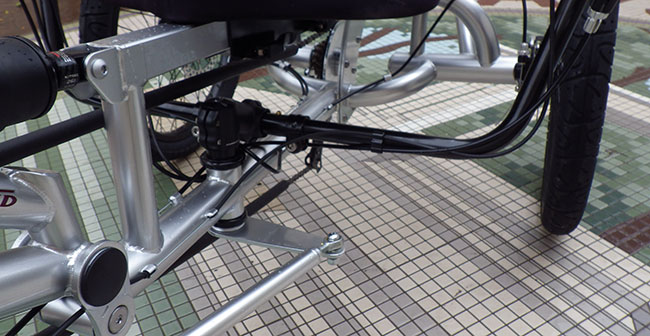 ---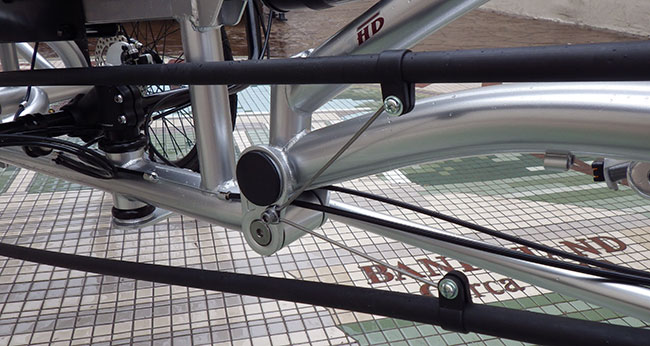 The Sun chain tube assembly is very effective. It is adustable and flexible so the tubes can move with the chain as gears are shifted. The tubes do a great job of keeping your clothes clean.
---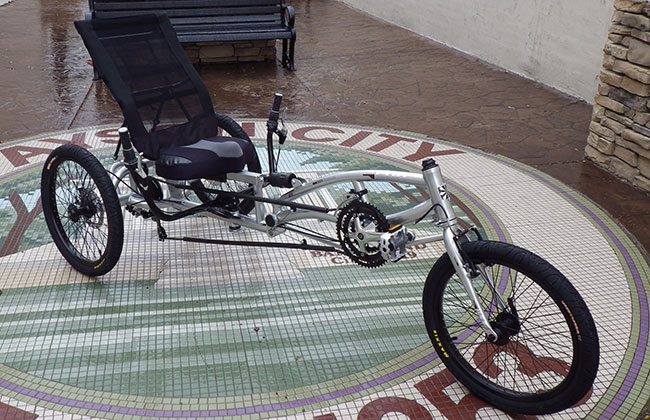 ---