This Phantom Expedition is set up with the ultimate touring and commuting components including: a Schlumpf High Speed Drive, TerraCycle Idler Kit, Shimano Alfine 8 Speed Hub, Schwable Marathon Plus Tires, and other upgrades as well.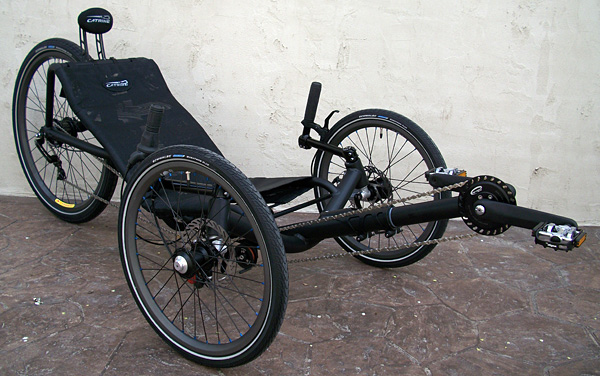 Commuter
The Phantom Expedition Commuter is configured for those who want to have a maintenance-free commuting/touring trike.
---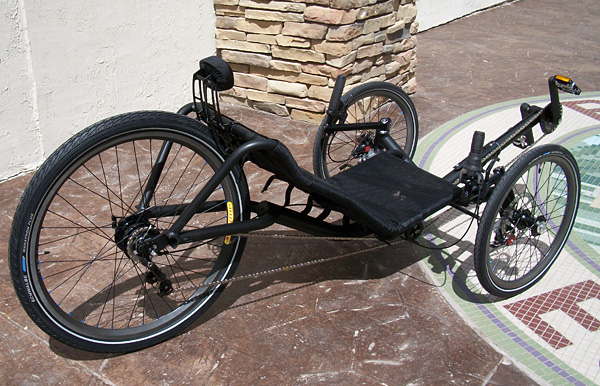 Shimano Alfine Hub
The Shimano Alfine Hub is virtually maintenance-free and the gear range can be customized. The nice thing about internal hubs is they last a long time and you can shift them at any time, even when you are stopped.
---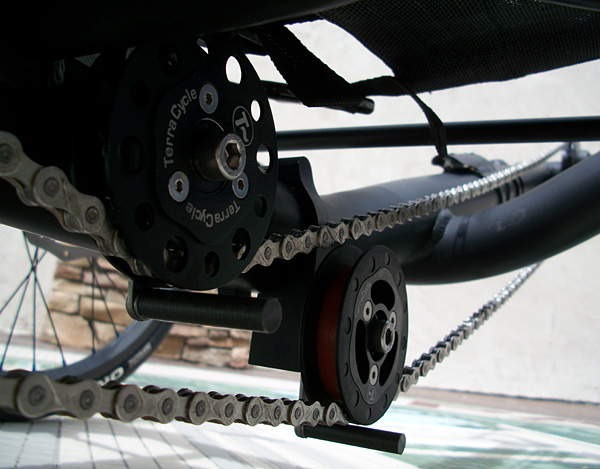 Idlers
The idler kit on the Phantom is a TerraCycle High Performance Kit to eliminate all chain tubing and provide a long lasting, smooth, and very quiet chain line.
---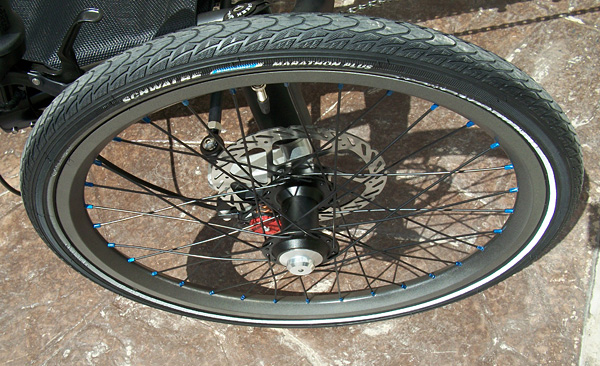 Wheels
We laced up custom Velocity Halo rims with black spokes and blue anodized nipples for ultimate performance, and slick look.
---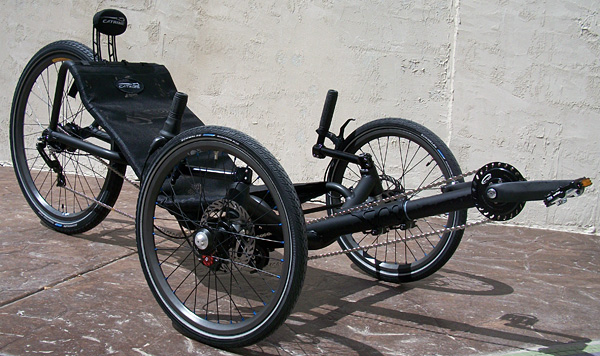 Tires
The Phantom Commuter comes with Schwalbe Marathon Plus tires, which are the longest-lasting, best punture resistant tires on the market.
---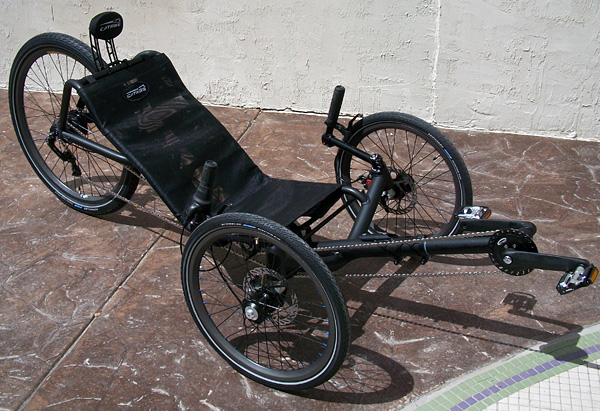 We wanted the Phantom to have an awesome gear range and smooth chainline, so we put a Schlumpf High Speed Drive on it. We even powdercoat the crank arms black to match the rest of the trike.


---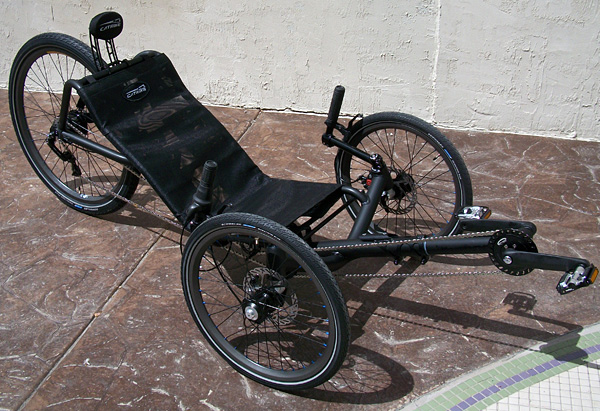 Brake Levers
We matched the Avid BB7 Disc Brakes with the Avid Speed Dial 7 brake levers for ultimate convenience. This brake combo is light, powerful, efficient, adjustable and ergonomically perfect for your hand.
---